What is balayage hair colour? Is balayage hair colour good for curly hair?
Curly hair can be a bit of a challenge to style, but with balayage, it can be easy to get the perfect look. This guide will show you how to have curly balayage hair colour for the perfect look.
Balayage hair colour is a trend that has been growing in popularity for a few years now. It is a freehand hair painting technique that is used to create natural-looking highlights. The word "balayage" comes from the French word "balayer" which means "to sweep." This is a fitting name for the technique because it is done by sweeping the hair colour onto the hair in a freehand manner. This results in a more natural and less uniform look than what you would get with traditional highlights. Balayage hair colour can be any shade or combination of shades, so they are perfect for anyone who wants to change their look without completely overhauling their style.
If you are thinking of trying balayage for curly hair, there are a few things you need to know. First, balayage is not a hair colour. Balayage hair colour is a hair painting technique used by colourists to lighten the hair at the root and then darken the hair towards the ends. This creates a natural sun-kissed look. Balayage is perfect for curly hair because it helps to create depth and dimension, which is often lacking in curly hair. Second, balayage is not apermanent colour. Balayage will fade over time, so you will need to touch up your roots every 4 to 6 weeks.
Techniques to achieve the Perfect Balayage hair colour
Traditional Balayage
It is a combination of soft and bright pieces. To achieve a traditional balayage, the hair is first sectioned and lightened from mid-lengths to ends, without highlighting root to tip. This is done by colouring the sections where you can add depth and dimension, and letting the lighten develop openly for a soft and seamless effect.
Foilyage
Foilyage is a newer balayage technique that is gaining popularity. It is similar to traditional balayage, but instead of developing in the open air, you need to wrap it up in foils. It will help to lift the colour to look fresh and even looks better if you do the face-framing layers. This technique is good for curly hair because it helps to create a natural-looking sun-kissed effect.
Twilighting
If you want to highlight darker hair, twilighting is your go-to technique. This involves stroking golden hues through brunette locks, resulting in a moonlit finish that shimmers from day to night. To achieve this look, aim for a bold contrast between the base and the balayage so that the lightened pieces make a striking statement.
Chunky Balayage
Chunky balayage is a balayage technique that is used to give a fuller look to your curls. Simply add swatches to wider sections of hair to make your curls look thicker and give volume to your hair.
Top balayage hair colour for curly hair
PUMPKIN SPICE BALAYAGE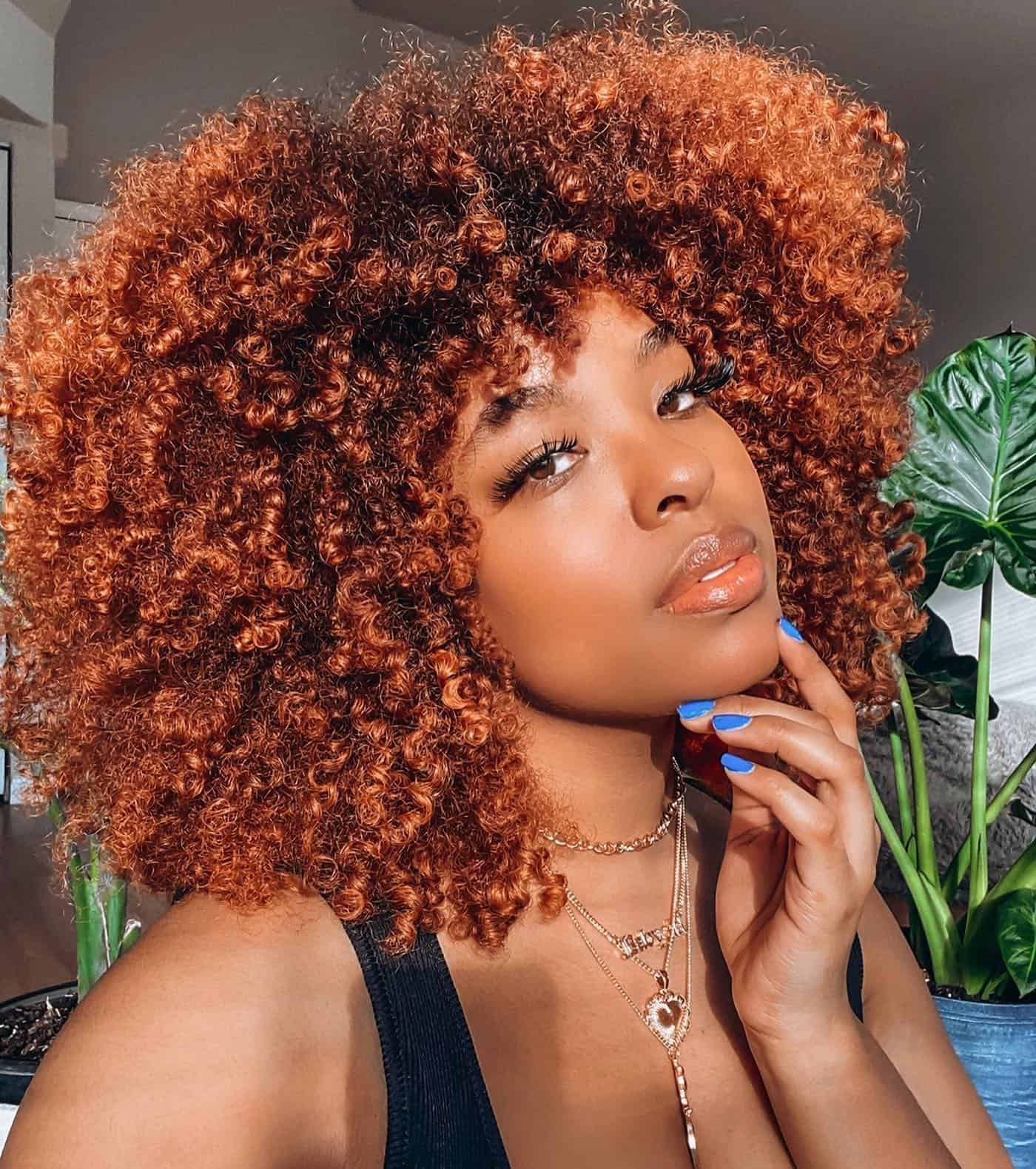 Pumpkin spice hair is a warm brown hair colour that has red and copper undertones reminiscent of fall leaves. It can also range in depth and tone to be flattering for multiple skin tones.
Caramel balayage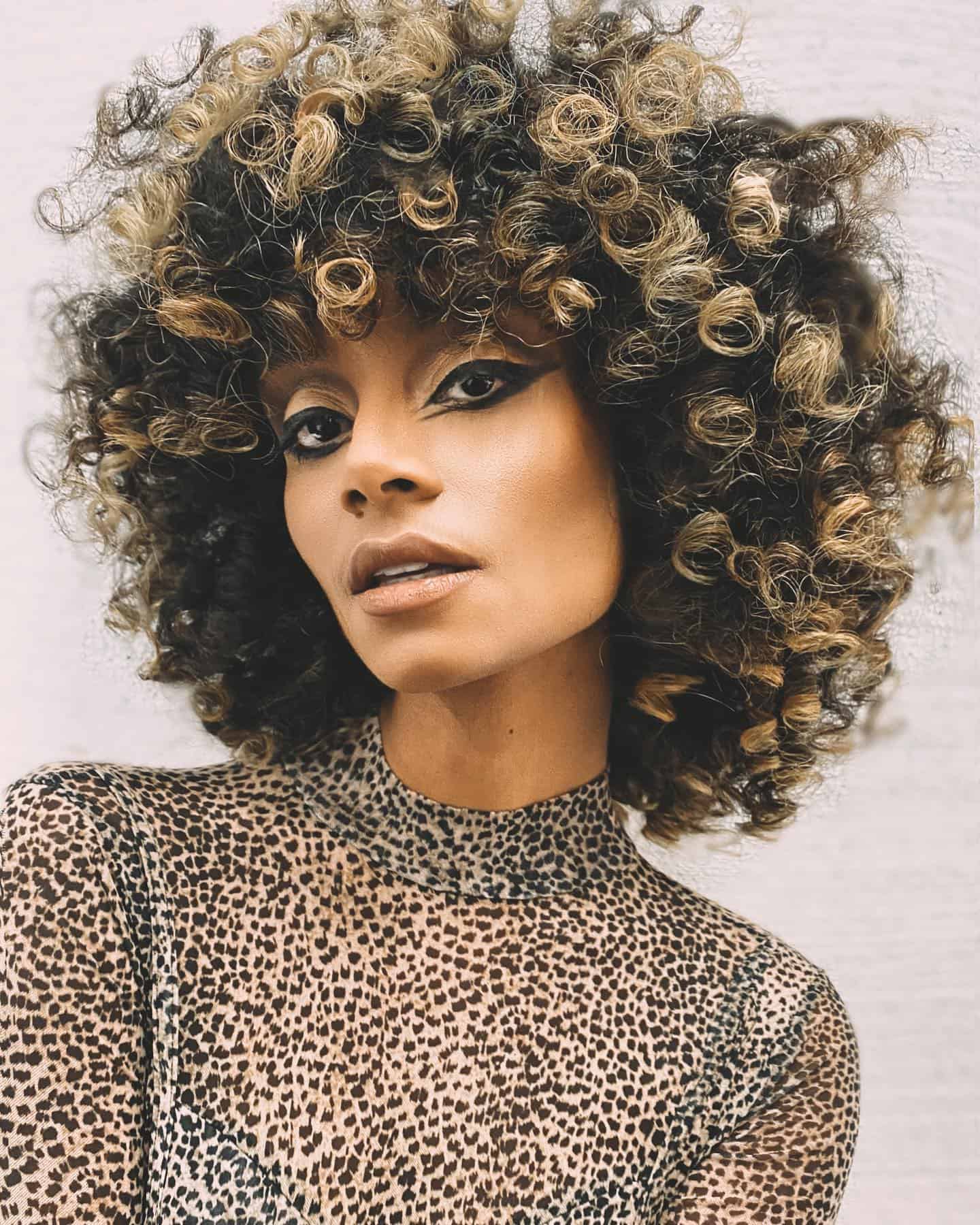 Caramel balayage is a hair colouring technique that sweeps in light and natural brunette colours, into a darker base, to achieve a sunkissed look. It is a new trend that has been around for some time now and it does give your hair colour the desired soft and touchable texture. Applied on dark hair, it will give your hair colour a warm honey tone.
Caramel balayage is also very easy to maintain such as regular shampooing or conditioning sessions. You can go for any haircut or style of your liking without having to worry about the highlights mixing up with the base colour!
Brunette balayage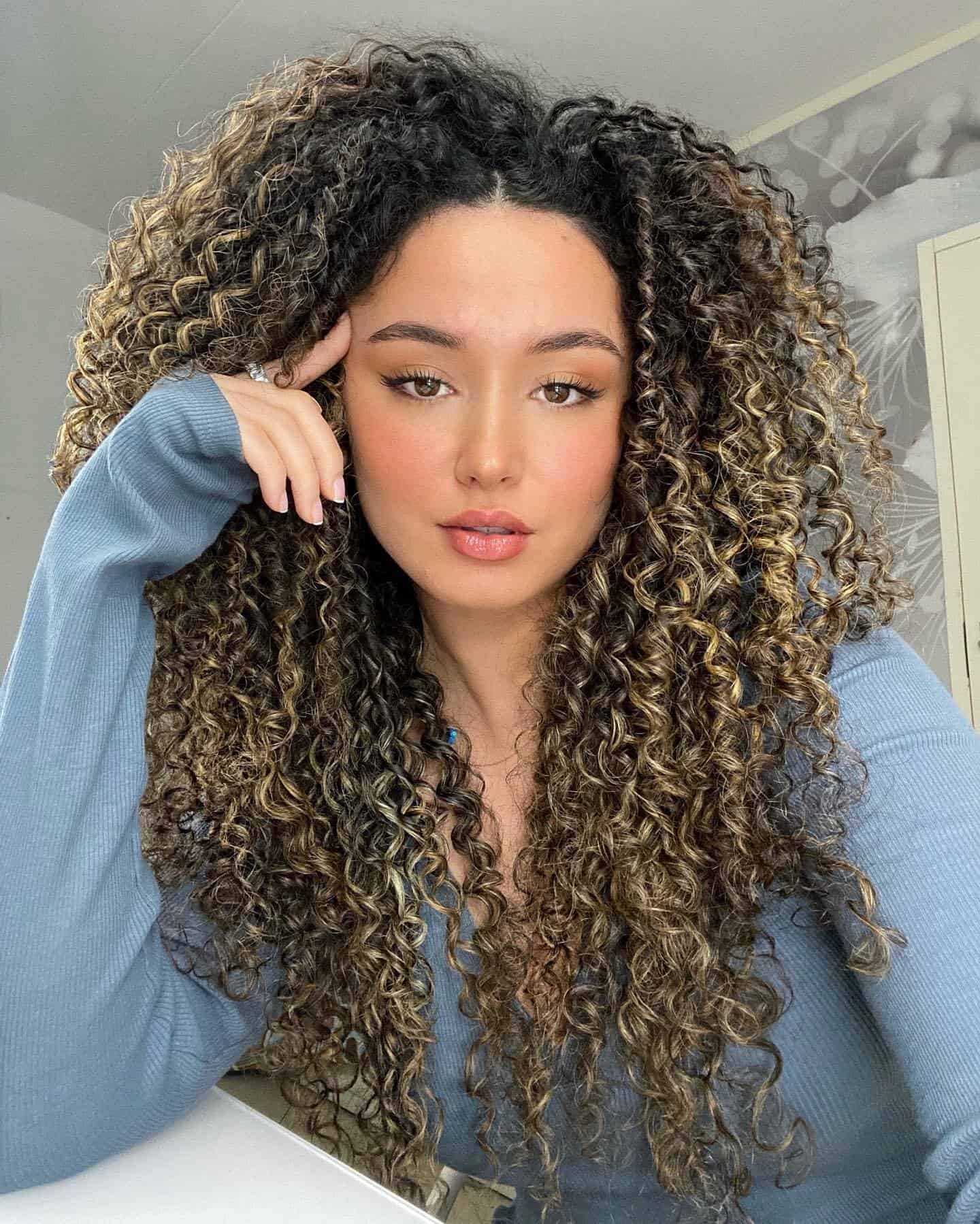 Brunette balayage is a hair colouring technique that creates a natural-looking hair colour on brown hair. It combines blondes, caramels, chocolates, light brown, coffee and mahogany to create the perfect brunette shade.
BLONDE BALAYAGE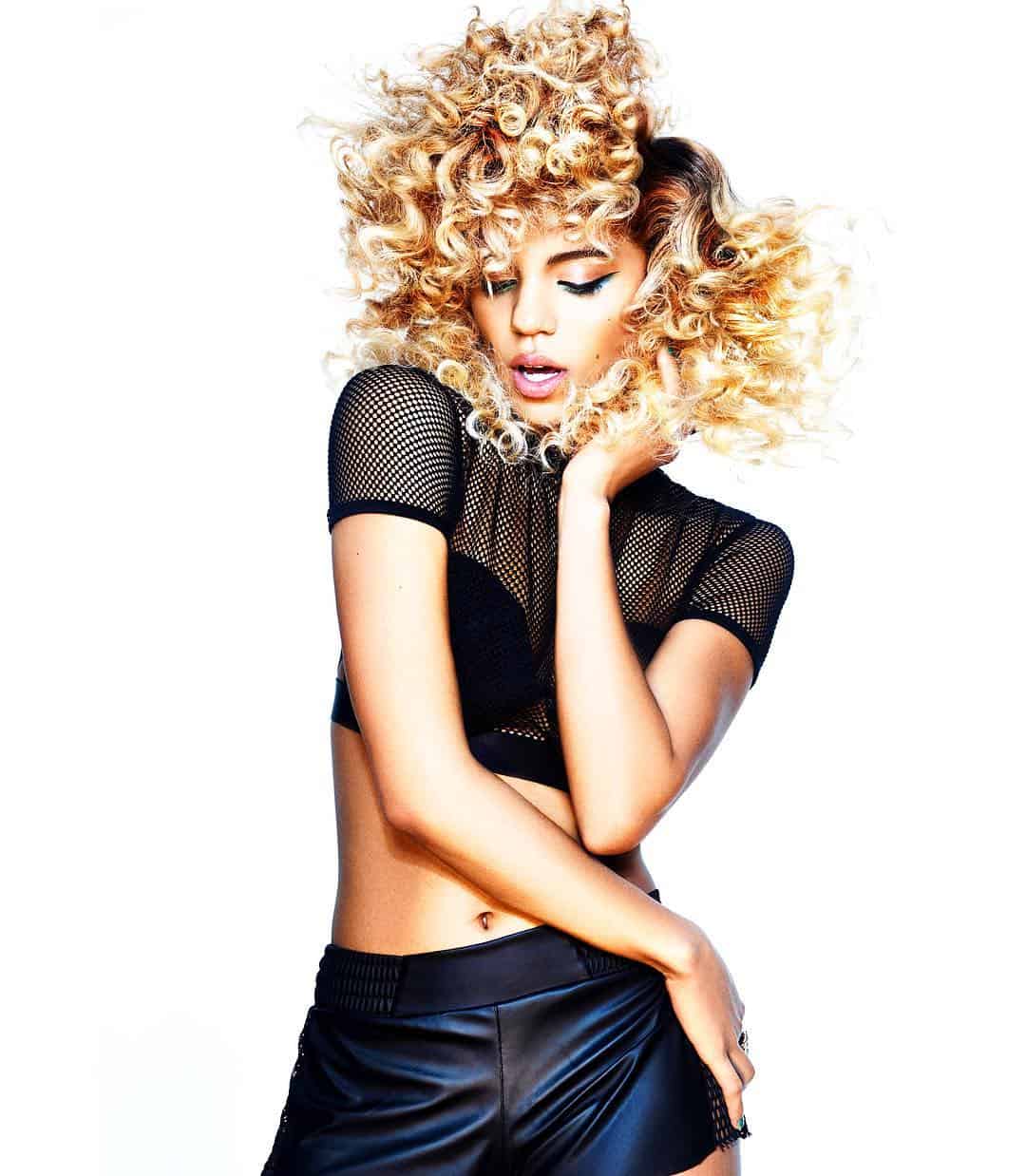 Blonde balayage is a hand-painted colouring technique used to blend blonde highlights into hair, typically starting from the roots of the hair and brushing down. It's a great way to add dimension to brunettes who are looking for a change of colour without going all-over blonde.
Balayage is best for people with thick hair that has a lot of depth or natural curl pattern. Also, it looks best on coarse hair because it doesn't get patchy like some other highlighting techniques.
ICE BLONDE BALAYAGE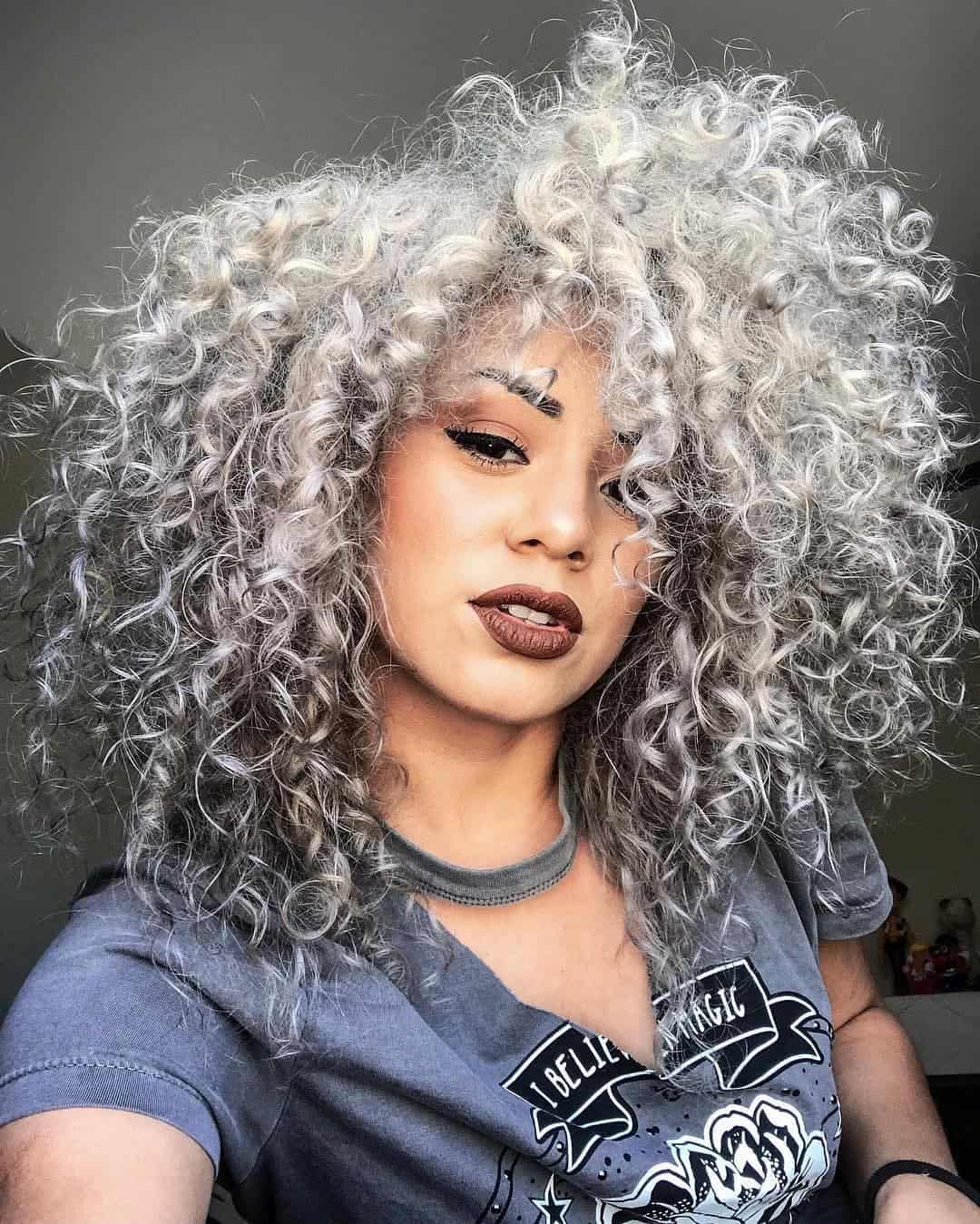 Many women are looking for lighter hair colour, but are afraid of the damage it could do to their hair. This technique involves lightening the hair with a bleach solution before applying lowlights or highlights that are two or three shades lighter than your natural hair colour.
Ice blonde balayage is also known as "silver fox" or "blonde bombshell," is one of the most preferred highlights. It can be combined with various tones to give off an even more natural look.
Copper Balayage

If you have naturally brown hair, wanted to colour your hair for a natural change but not a drastic one you can always go for a copper balayage. It will not disturb your curl pattern or lose texture. The hair will unbelievably look sunkissed fresh, bouncier and healthy.
Red Balayage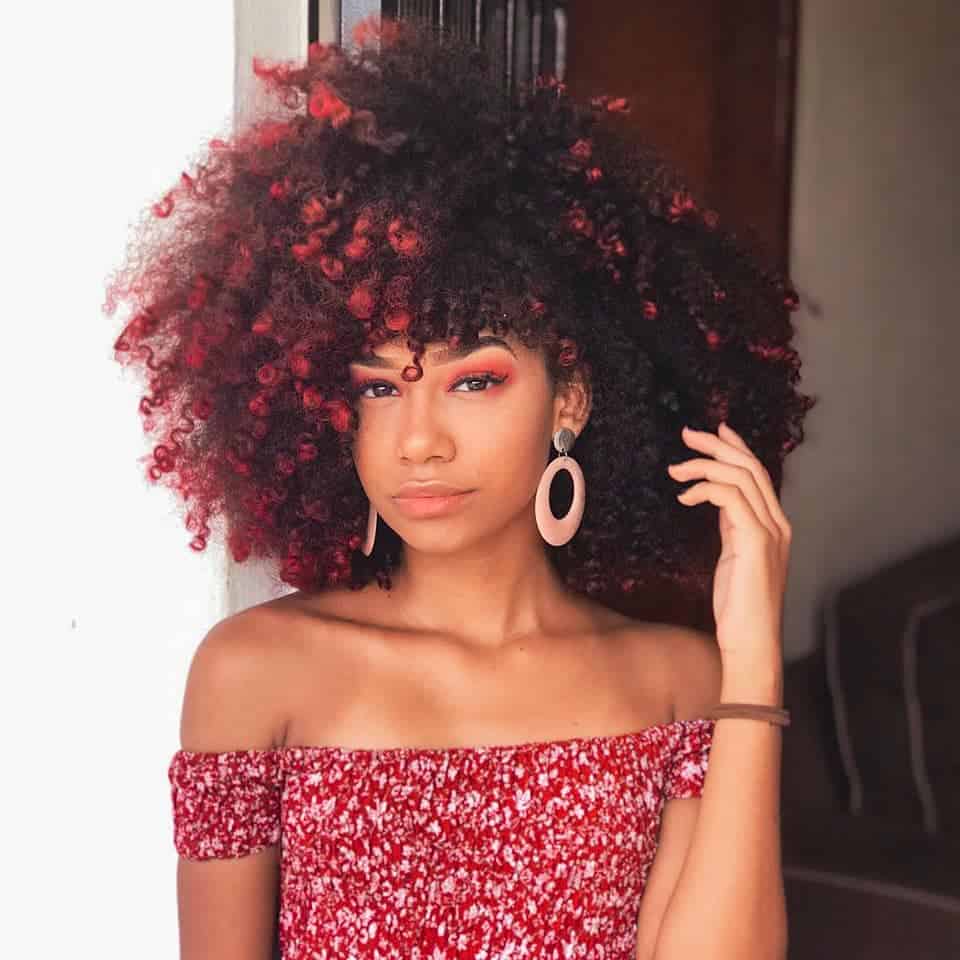 Red highlights Adding a pop of red highlights can give your hair a beautiful, fiery look. Red highlights can be added to any hair colour, but work particularly well with dark hair colours.
If you're looking for a way to add some excitement to your hair, consider adding some red highlights. This is a great way to add a touch of personality to your style, and the red hue will help to brighten up your look.
How to care for a curly balayage?
Curly balayage is a newer trend in hair colouring. It is a type of balayage where the colour is applied in curly patterns to give a more natural look. The best way to care for a curly balayage is to use a good quality shampoo and conditioner specifically for colour-treated hair. You should also use a heat protectant when styling your hair.
FAQ
What's the difference between ombre and balayage?
Balayage is a French word that means "to sweep." It is a highlighting technique where the colour is hand-painted onto the hair, versus using foils. Balayage can be done on any hair colour and can be used to create natural-looking highlights.
Ombre is a highlighting technique where the colour is gradually darker at the roots and lighter at the ends. Ombre can be done on any hair colour but is most often used on brunettes to create a "sun-kissed" look.
Does balayage damage curly hair?
Balayage is a hair colouring technique that is said to be less damaging to hair than traditional hair colouring methods. However, there is no guarantee that any hair colouring technique will be completely damage-free. Curly hair is more delicate than straight hair and may be more prone to damage from any type of colouring treatment. If you are considering balayage for your curly hair, be sure to consult with a professional colourist to discuss the risks and potential benefits of this technique.
Does balayage look better on straight or curly hair?
There is no right or wrong answer to this question – it all depends on your own personal preference. Balayage can be done on straight or curly hair and will create a slightly different look depending on the texture of your hair.
If you have curly hair, ask your colourist to recommend a balayage technique that will best compliment your natural curls.