There are many different hairstyles that black men can choose from. Some popular styles include the Afro, dreadlocks, cornrows, and twists. Low to high-fade haircut style hair on top is gaining popularity. Each of these styles has its own unique look that can help to accentuate the features of the wearer. Black men can also choose to shave their heads completely for a clean-cut look. No matter what style is chosen, it is important to make sure that the hair is well-groomed and styled in a way that is flattering to the face.

Check out these popular haircuts for black men from the afro hairstyle to the low fade to the skin fade. Whether you have short hair or long hair any black male will be inspired by these sexiest hairstyles.

If you are ready for your new haircut, here are some of the most on-trend hairstyles for black men with curly hair.
360 Waves Haircut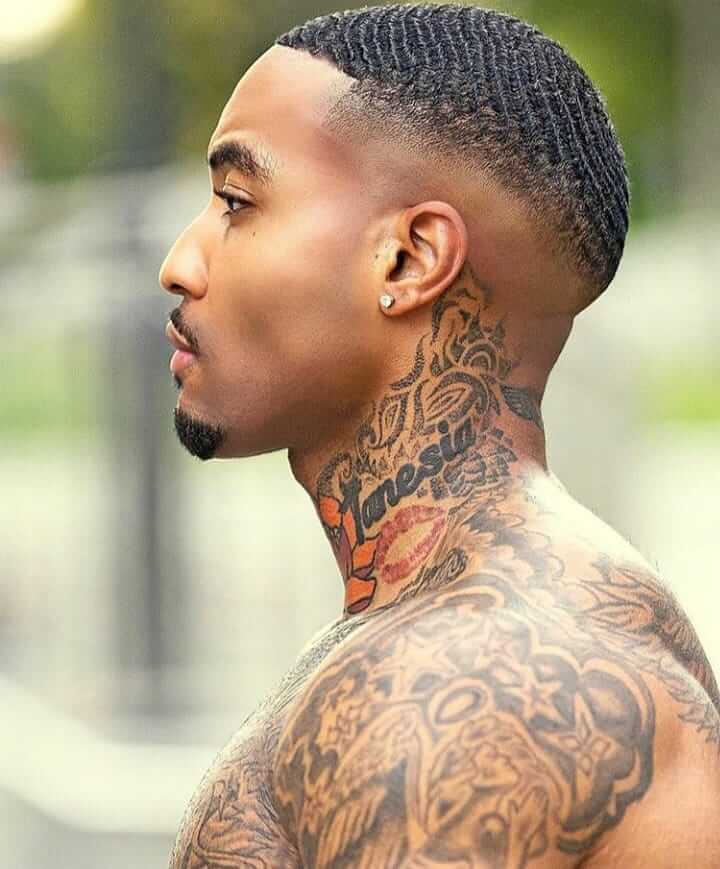 This hairstyle is a favorite in the African-American community. The name comes from the wavy patterns hairstyle that spiral out from the crown of the hair. This is an excellent hairstyle for men with naturally curly short hair. To get this wavy style, first, you need to get a good haircut. Since this is a very neat hairstyle, you need to make sure that your hair is properly trimmed and that no stray hairs sticking out. While shampooing, brush your hair to the pattern of the wave. Brushing the hair sets the pattern of the waves on your hair. After washing your hair, style it with a gel to make sure that the waves will stay in place.
Mini Coils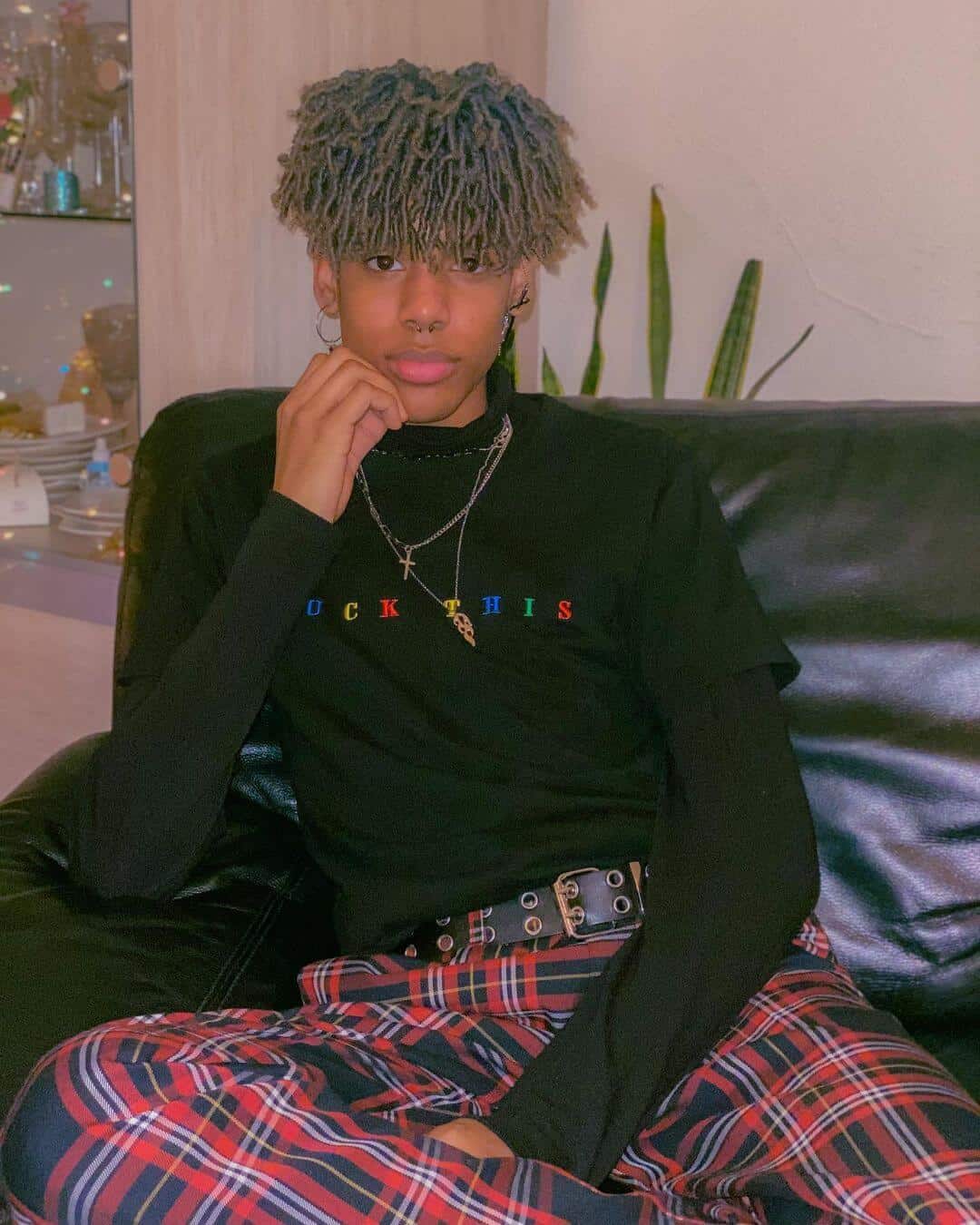 Another hairstyle for naturally curly hair. This hairstyle is best for black men who want to style their hair but do not want it any longer. To do these mini coils, damp your hair and section them to locks that you want to twist. Comb your hair using your fingers or a wide-toothed comb. Divide one portion of your hair into two and twist them together. You can apply a small amount of oil before twisting your hair together to make them softer and easier to twist. Be careful not to put too much oil or your hair will look greasy.
Short Hair Temple Fade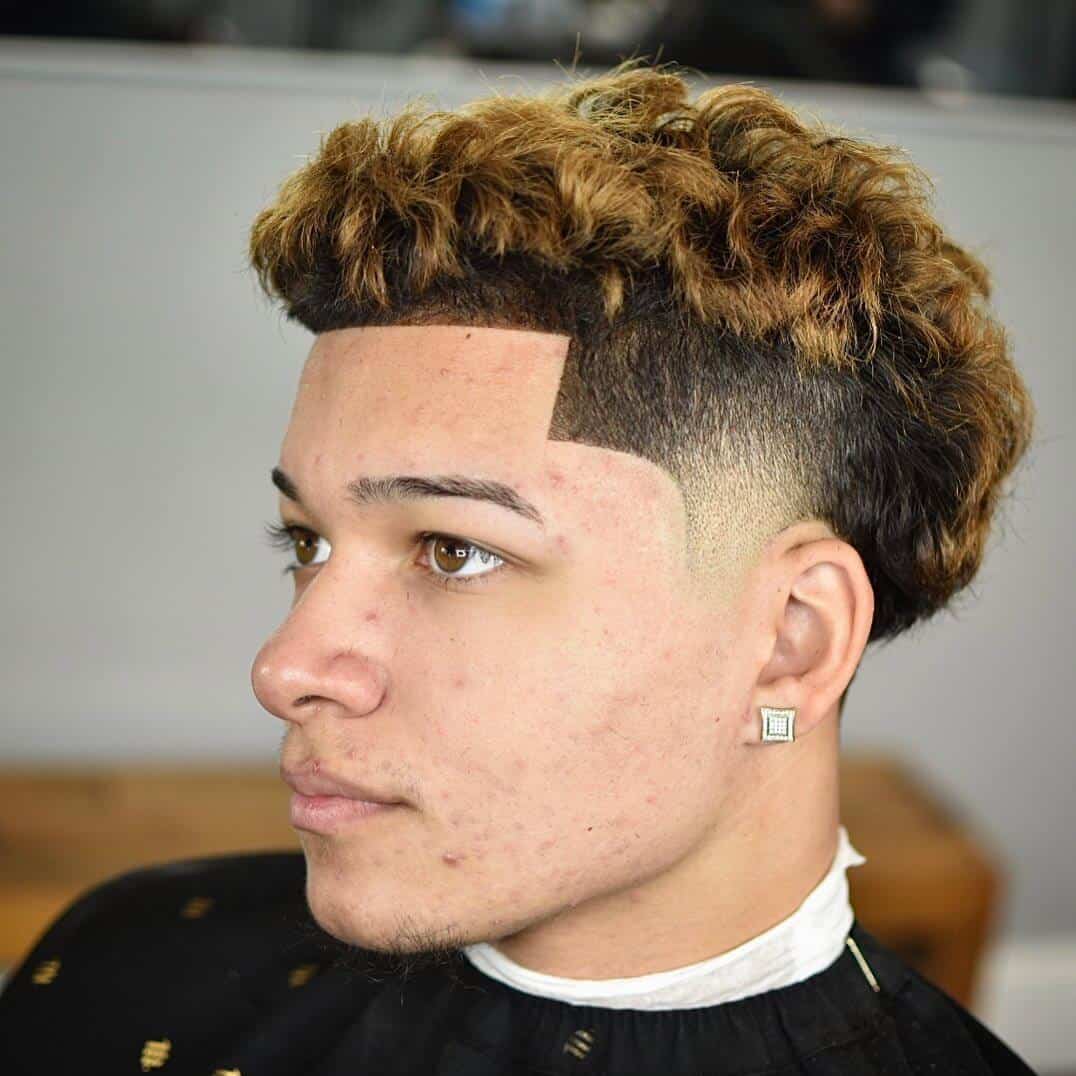 Short hair temple fade is a fading variety that starts on the temple and fades down. This is usually done with a clipper and blades. The hairstylist will gradually cut the length of the hair from long to short starting from the temples. The shorter end should be able to blend on the skin for a seamless look. This hairstyle has gained popularity due to the gentlemanly and neat appearance that it projects.
Buzzcut Haircut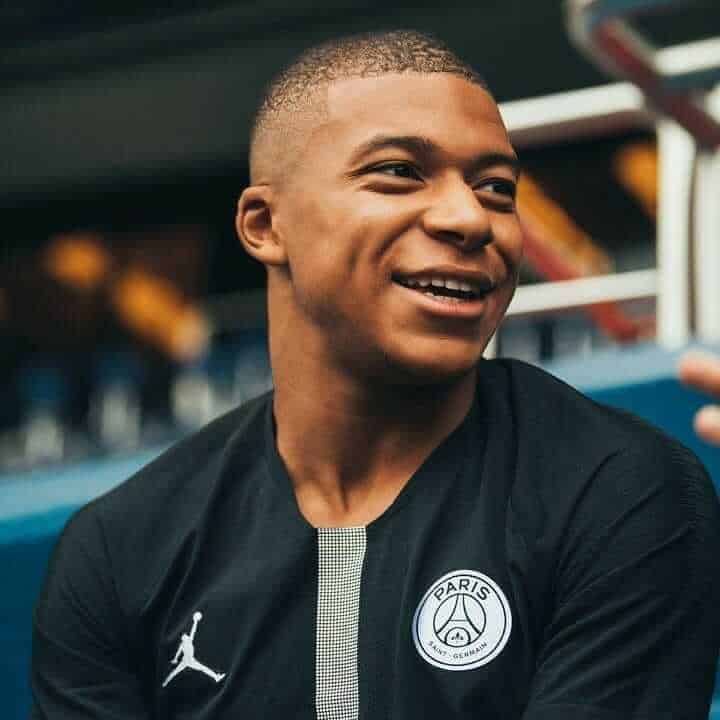 The buzzcut is a military-inspired haircut that has become one of the most popular short hairstyles in the black community. This hairstyle is known for its neat and masculine look. You can combine this haircut with different other hairstyles like temple fade and buzzcut with surgical lines. This is also a very low-maintenance haircut making it popular with men. Shampoo and conditioner are enough to keep this haircut. Nothing much can be done to style this hair so best to keep it healthy and shiny.
Short Dread With Fade
Who said that dreads are only for long hair? Well, you can cut your dread short and still get the same cool hairstyle. If you have long dreadlocks and are planning to cut them short, you can cut your hair 1 inch from your desired length. This will give you extra hair in case you are not yet sure of the length that you want. Combine your short dread with a fade for added style.
Afro Hairstyles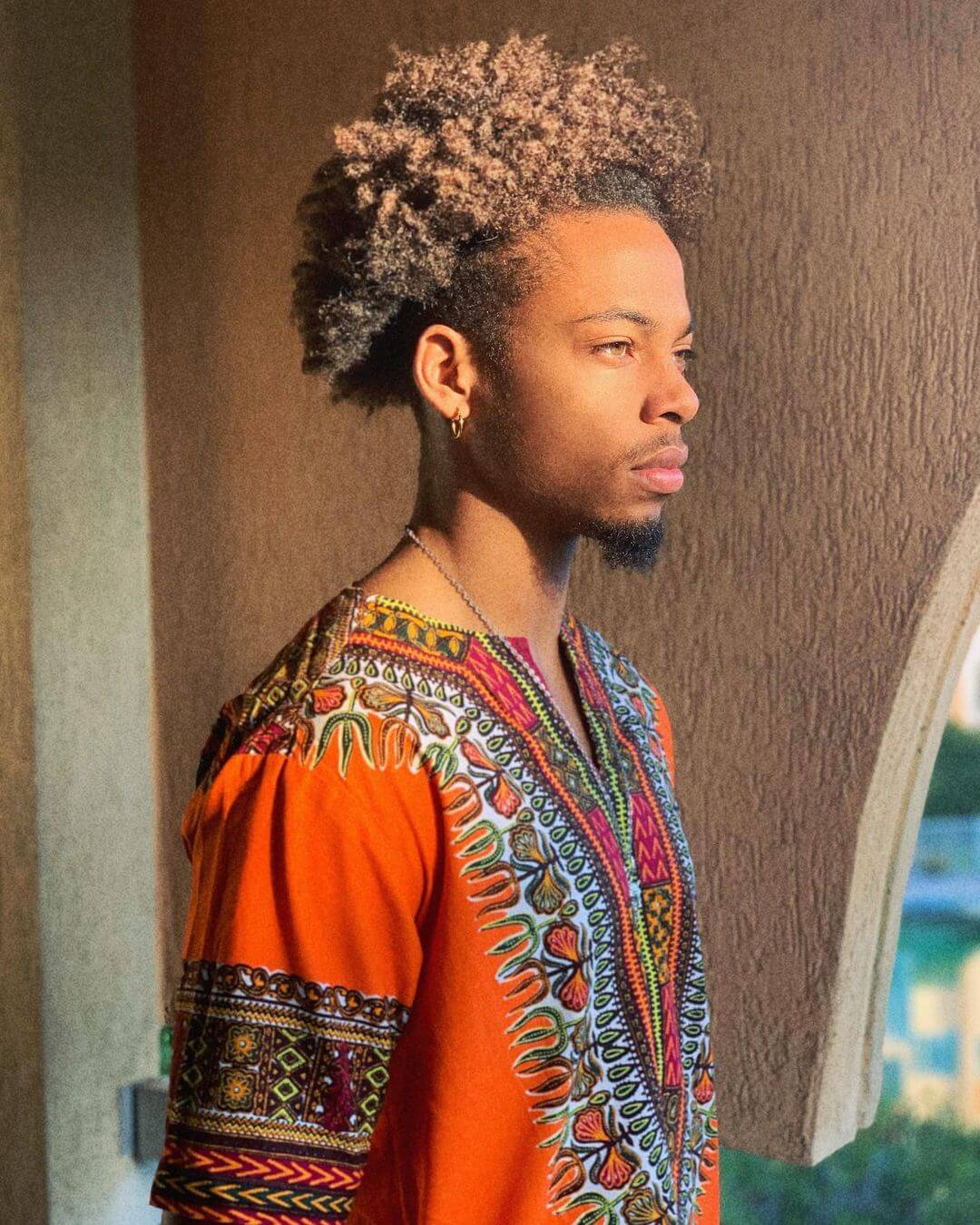 What better hairstyle to celebrate the fullness of the thick and natural texture of a black man's curly hair than an afro? Let your hair speak in volume by doing an Afro. You can do a long, middle length, or long afro. You can combine a short afro with a fade and add a surgical line for added style. This versatile and easy maintenance hairstyle has been a staple in the black community.
Cantu Shea Butter for Natural Hair Coconut Curling Cream 12 oz

Helps dry, damaged hair
Provides intense moisture and strength
No mineral oil, sulfates, parabens, silicone, phthalates, gluten, paraffin, propylene glycol, PABA or DEA
Afro hair may be elastic but they are prone to drying and damage. Nourish your hair with a hair mask to protect it from split ends and keep it moisturized. Cantu shea butter deep treatment masque gives instant hydration to the hair.
High Top Fade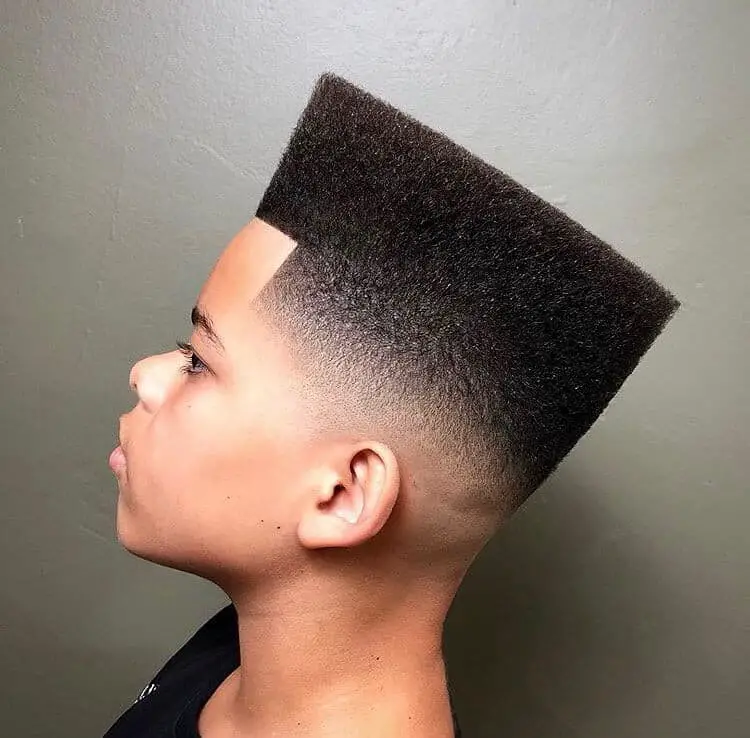 The high-top hairstyle is returning to the scene! This hairstyle was popular in the 80's with influence from celebrities like Will Smith and Vanilla Ice and sports personalities. To make high-top more modern, stylists add a fade and sometimes even a surgical line. This is a very neat and professional-looking haircut which is why it is one popular choice amongst black men.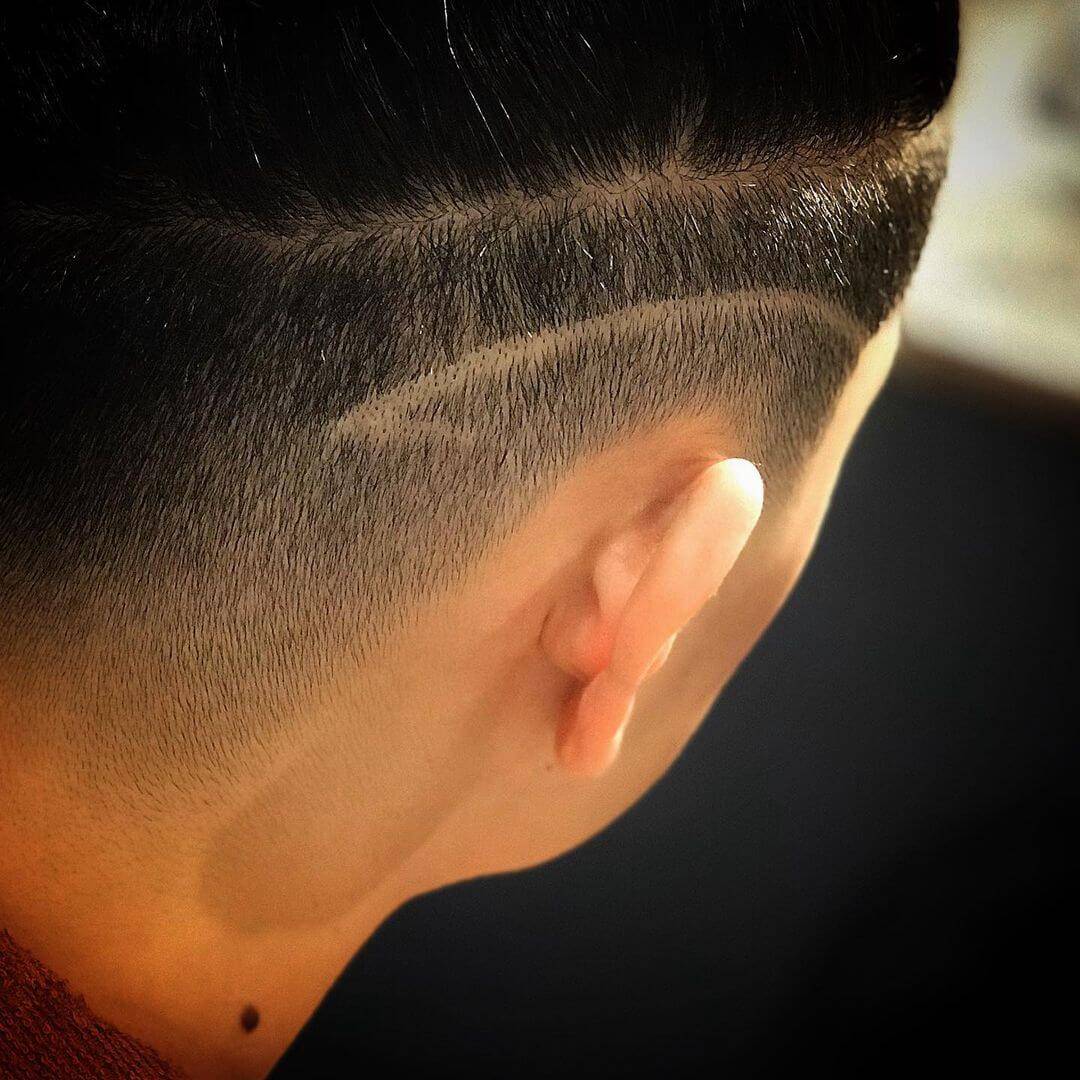 Add a surgical line to the fade to make this high-top hairstyle cooler and more trendy. High-cut with a burst fade is definitely a haircut that needs styling and demands maintenance. But it is sure worth all the effort.
Long Hair Braid Hairstyle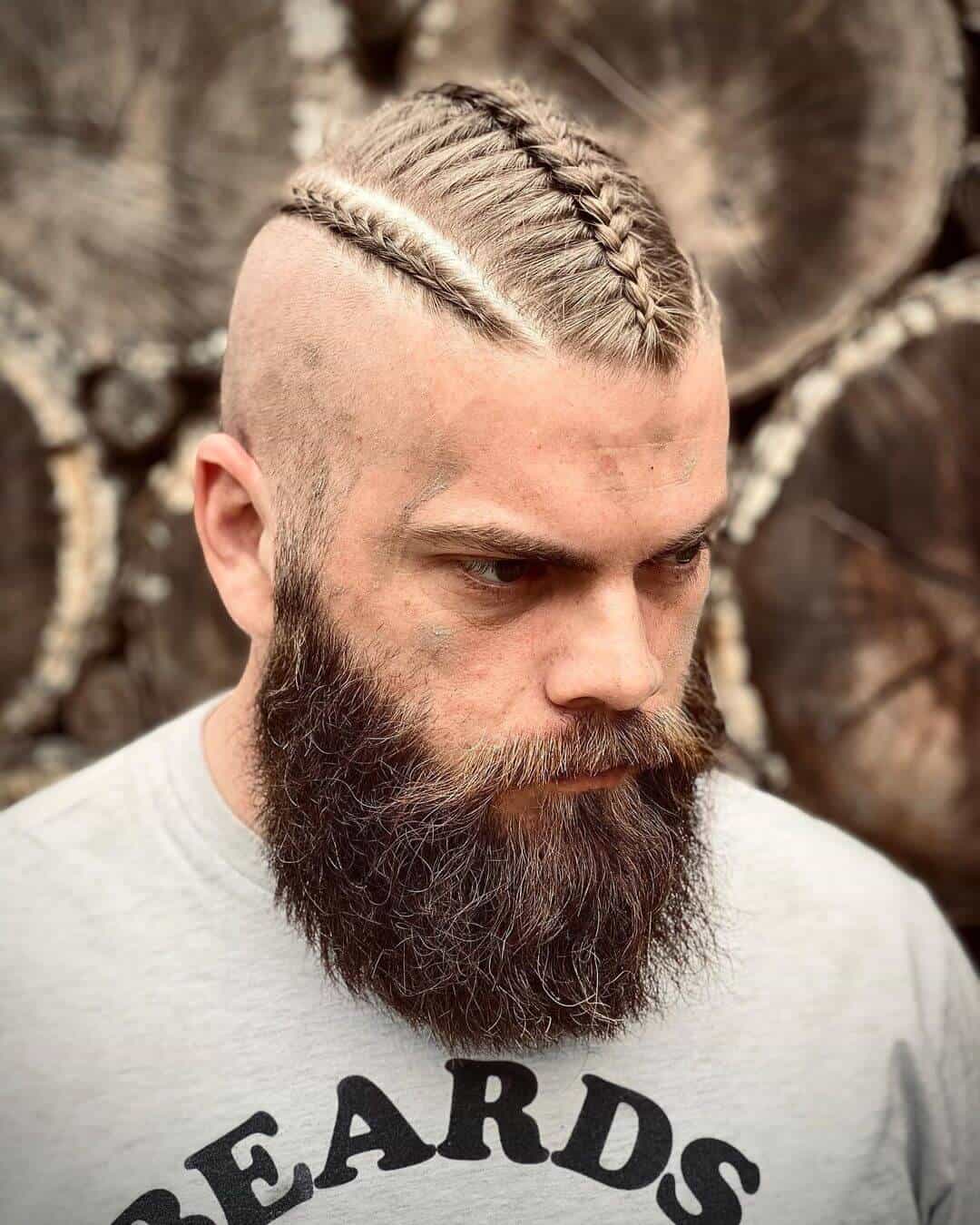 Braiding is a hairstyle that does not only add style but also protects the hair from damage and breakage. Braiding is popular with both black men and women. This protective hairstyle keeps its tightness for about 2 to 4 weeks. You will definitely need some maintenance when you are sporting this hairstyle. 
Learn More
Braids last for 2 to 4 weeks. So you will still need to clean your hair and scalp to keep them from itching and flaking. Not Your Mothers Shampoo Dry Clean Freak Refresh is the hyped dry shampoo for men and women instead of regular shampoo to keep the freshness and maintain your braids.
Dreadlocks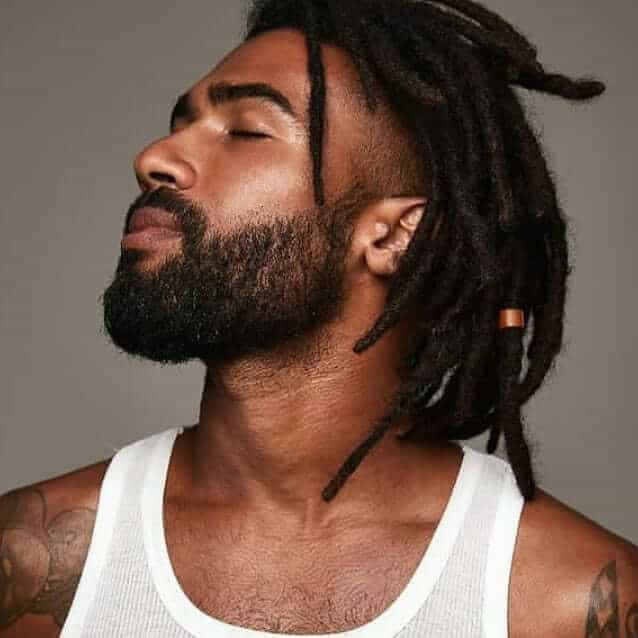 Dreadlock is a hairstyle that is popularized by the Rastafari movement from Jamaica. It was adopted by the black community and has become a regular styling option. This hairstyle is perfect for the thick and curly composition of black hair. Dreadlocks are done on long and medium length hair by matting and braiding the hair. To care for your locks, wash it once a week. You can also use dry shampoo in between washing to keep your scalp clean.
Cropped Curly Hair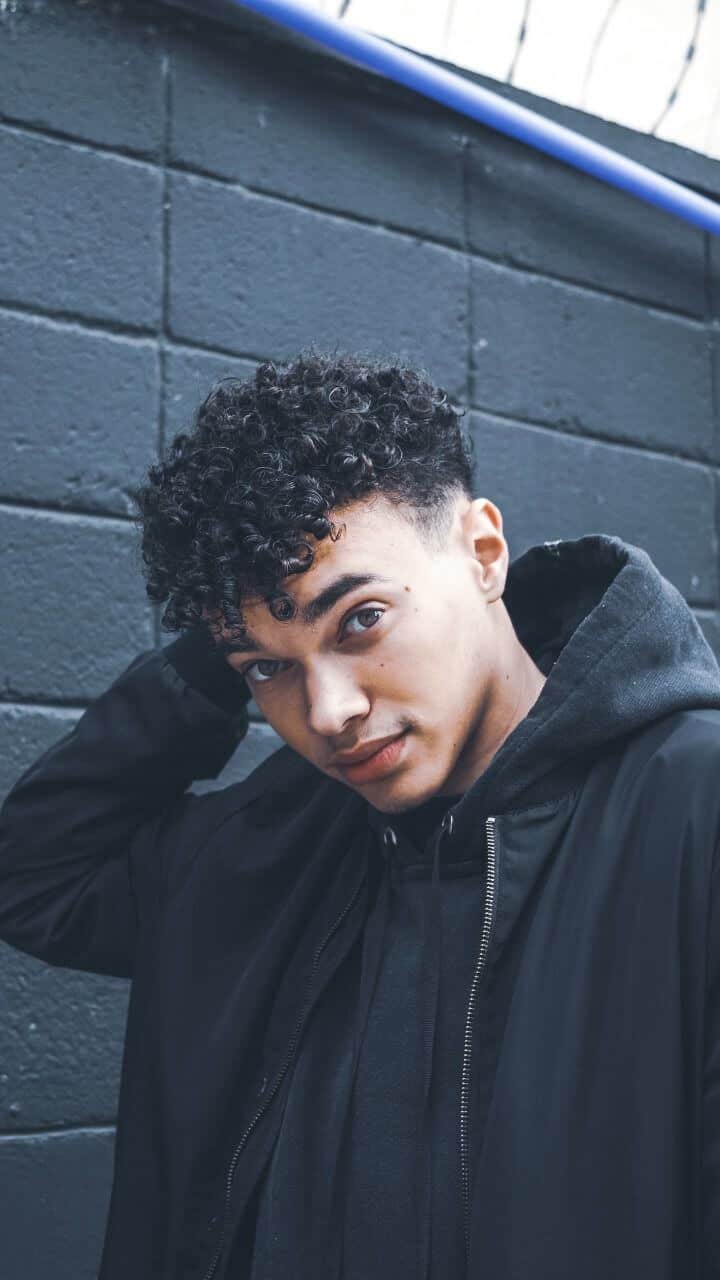 A cropped haircut is a short haircut with texture. It can be worn in different ways and combined with a fade or a fringe. This works best on thicker hair and can be used to cover the receding hairline. To do this style on curly hair, you can finger-comb your hair or use a wide-toothed comb while blow-drying.
Learn More
To style a cropped haircut, make sure to moisturize your hair to keep the texture of the curls. A light pomade or a styling cream like jack black sleek finish styling cream will also do the trick.
Fade Haircut for black men
The Fade Haircut is a popular choice for black men, as it offers a clean, fresh look that is easy to style and maintain. The fade can be worn with a variety of hairstyles, from short and cropped to long and flowing, making it a versatile option for any man.
High Skin fade with twists
A high skin fade with twists is a hairstyle that features a very short cut around the sides and back, combined with longer hair on top that is styled into twists. This look is trendy and can be customized to suit your individual taste. To get this style, start by asking your barber for a high skin fade. Then, twist the top section of your hair into small sections, using either your fingers or a comb. You can also add some gel or pomade to help keep the twists in place. Finally, use a hairspray to finish off the look and keep everything in place.
Faux Hawk Fade Haircut
This haircut features a faded Mohawk that is shorter in the back and longer in the front, with the sides being shaved close to the head. This haircut is perfect for those who want to add some edge to their look without going too extreme.
Frohawk Haircut for men
The Frohawk haircut is a popular hairstyle for men. It can be done by shaving or making a low skin fade at the sides and back of the head, leaving a strip of hair in the middle. This strip is then styled into a Mohawk hairstyle. The Frohawk is a great way to add some personality to your look.
Low Taper Fade Haircut
The Low Taper Fade Haircut is a very popular choice for black men who want a stylish and modern hair look. This haircut is characterized by a low taper at the sides and back, which gives it a clean and sharp appearance. This haircut is a great choice for men of all ages and can be easily styled to create a variety of different looks.
Conclusion
The hairstyle of your hair will depend on the thickness of your strands, hair texture, and the volume of your curls.
Many black men find this too much work but you need to moisturize your curls as well. This will help to keep the hair bouncy and healthy. Invest in good hair products to make sure that your hair is on top of its shape. Use the correct tools when styling your curly hair. Use a wide-tooth comb when styling your hair.
Black men have coarser and thicker hair this allows them to try a variety of styling with hip and on-trend hairstyles. The natural texture of black hair is perfect for waves and coiled hairstyles. Even the classics like dreadlocks and braids are getting their modern twist with the addition of fade and surgical lines.