Braided hairstyle is a classic for a reason. This hairstyle has been in existence since the ancient times and is still relevant up to this day. Find out why this chic and classy hairstyle never goes out of trend. We will give you different ways and ideas on how to style your hair with a perfect braid. We will talk about different kinds of braiding styles and which one is fit for you and your hair structure.
We have listed down 25 of the most popular braid hairstyles for all hair types, hair length and hair colour. We will give you tips and techniques on how to take care of your braids to keep them looking tight and neat every day. Read more and get hooked into this stylish and fashionable trend! Prepare yourself to style that crowning glory and get a fresh new look!
Women all over the world have been braiding their hair since the earliest of time. This hairstyle is so lit that it never goes out of style. Venus of Willendorf holds the record of the earliest known hair braiding from about 30,000 years ago. And since then, there have been hundreds of different versions for this hairstyle. During the earlier times, braided hairstyle symbolizes marital status, age and power. But nowadays, it has become a fashion statement.
Braid is a popular hairstyle because of its versatility. If you are feeling lazy and you do not want any styling, go for a braid. If you are feeling chic and classy, go for braids. If you want to look pretty at your wedding, go for a braid. This only shows that this one hairstyle fits all! Especially for women with curly hair. Braided hairstyle goes well with the natural waves of curly hair. This makes braids stay in place and easier to maintain. Braids work well with any hair length. Whether you have short or long hair, you can
easily
find a style that will suit you.
Here are some braided hairstyles to try on your hair!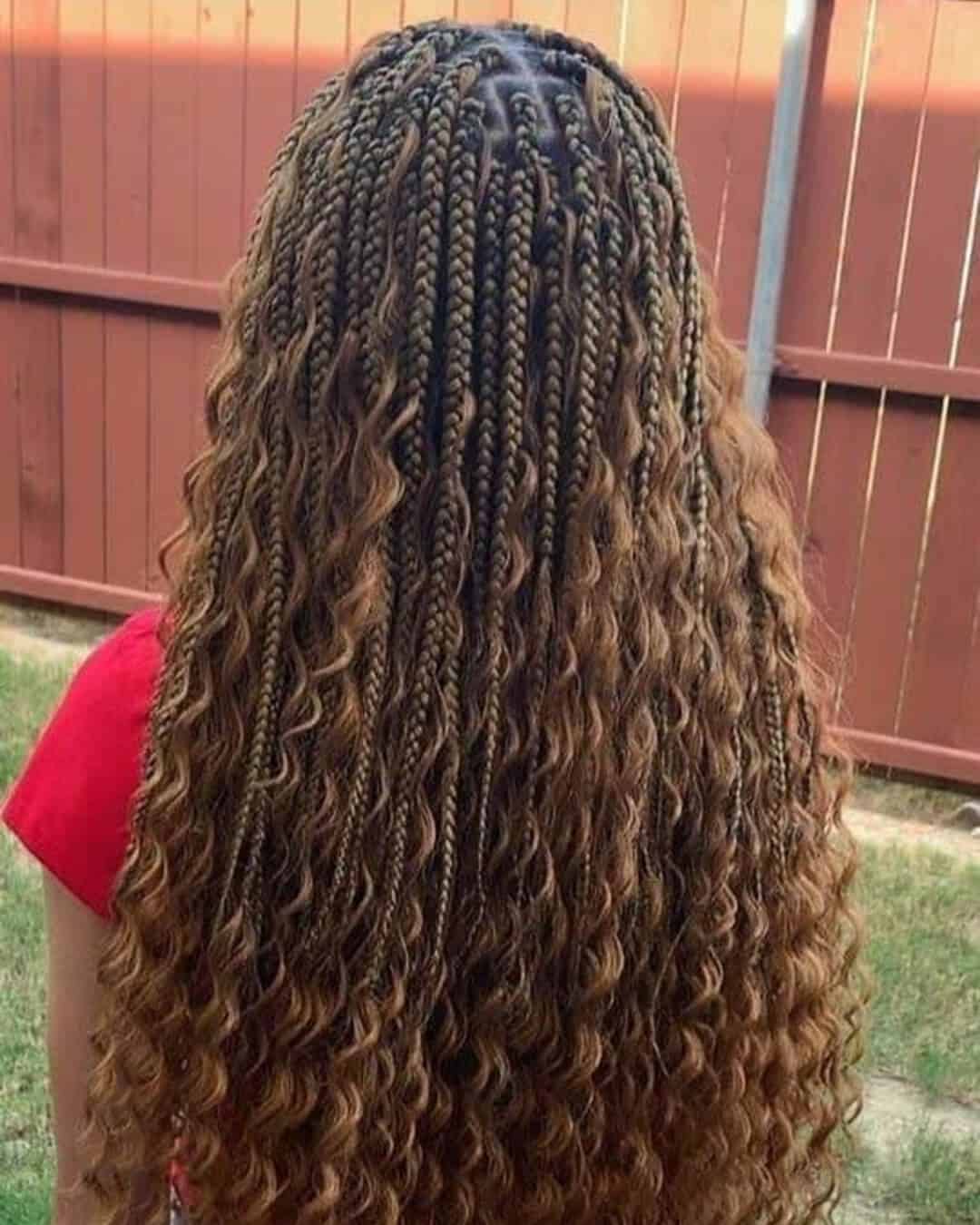 Goddess braids are popular for women with Afro and wavy hair. The process is very time consuming but the wait is worth the time. This is done by creating large cornrows that are neat and tight and braiding all the hair stands to a loc. You can be creative by adding some jewellery or tying it in a bun. 
Feed-in Ponytail Braids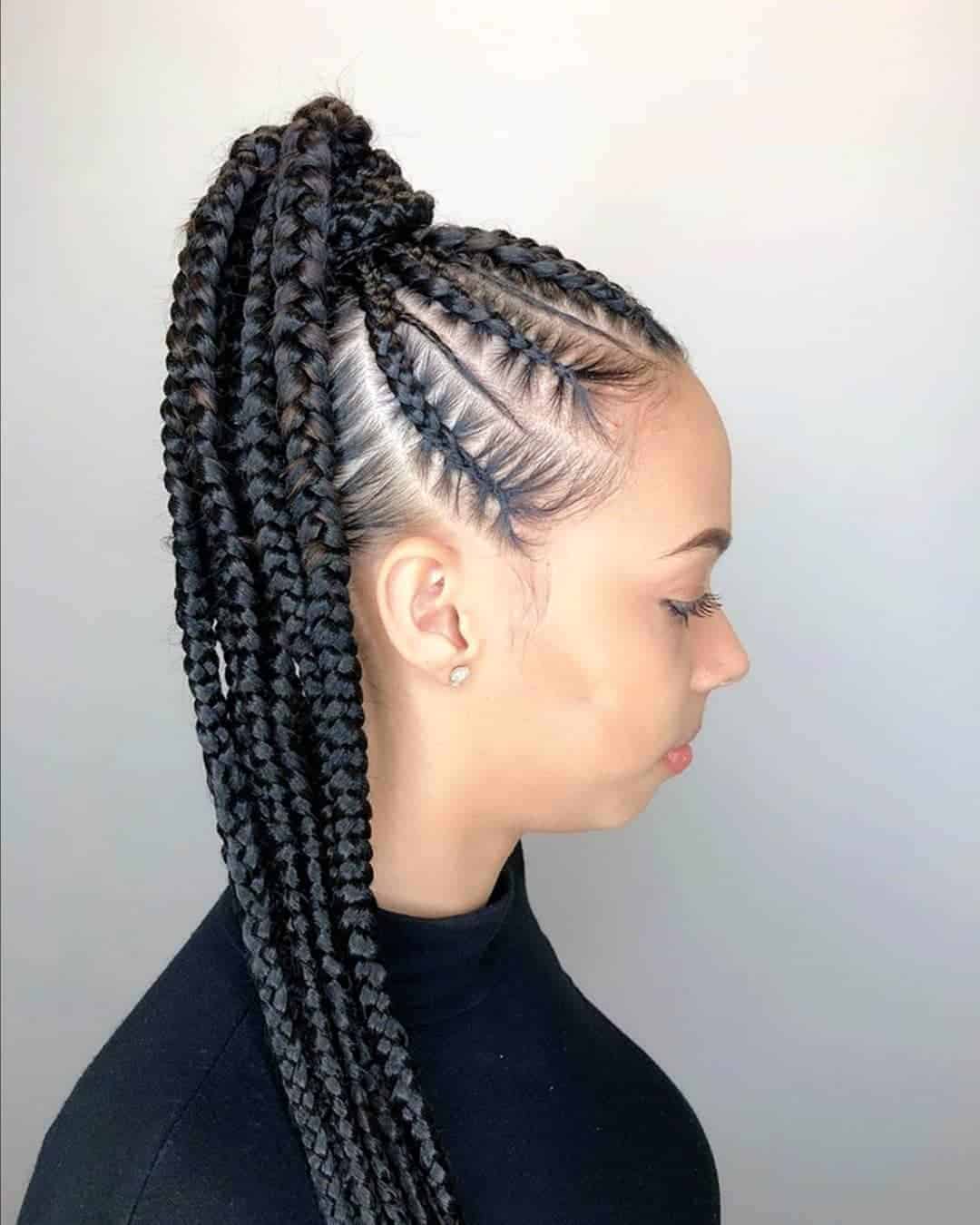 Feed-in ponytail braid is another style that is time-consuming but worthy of the wait. This is a hairstyle that uses hair extension to create that long ponytail. First, you need to start by braiding your curly hair and then adding an extension as you go along. After braiding, the locs will
be tied
in a high ponytail. Women of colour rock this hairstyle the most.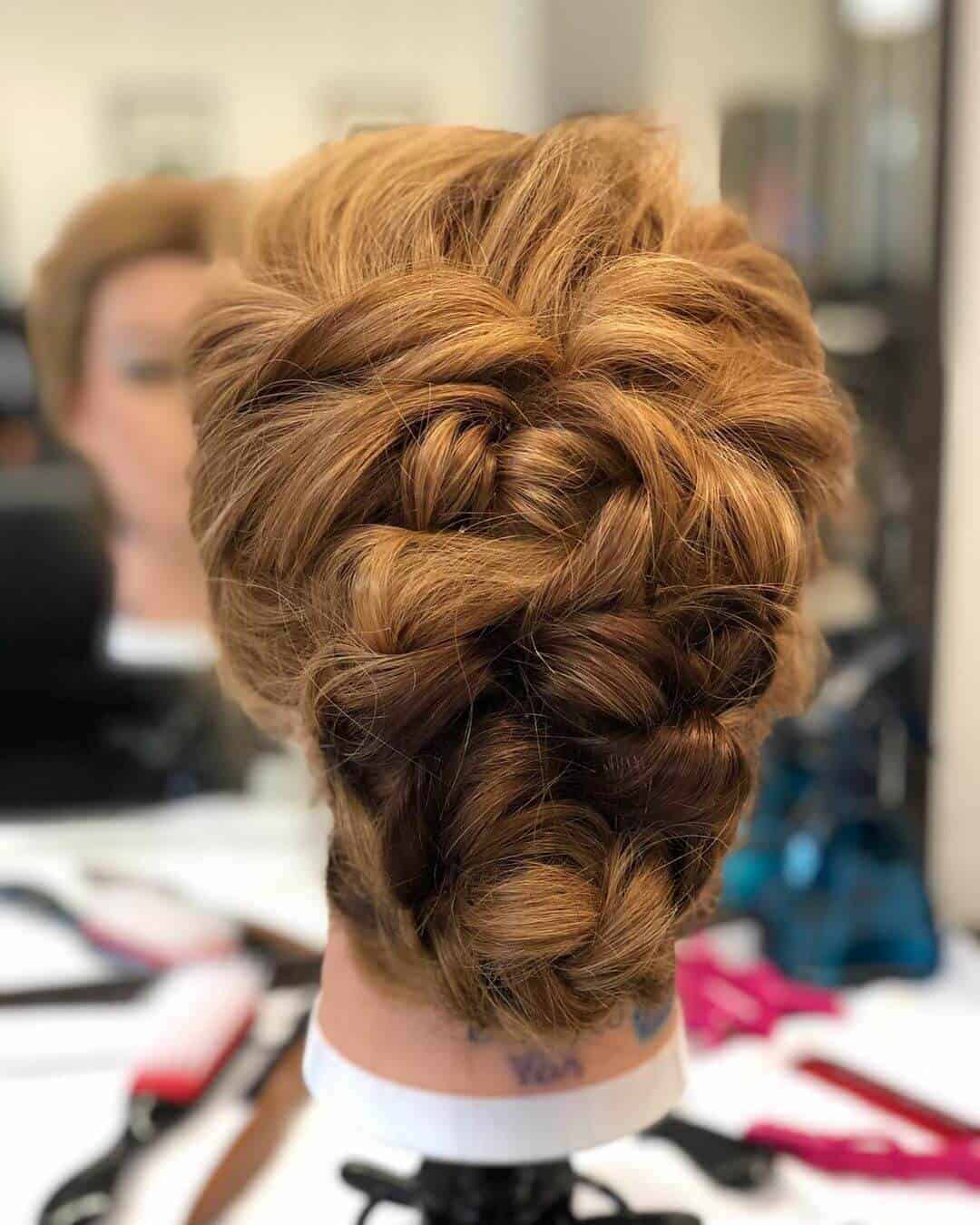 A natural updo is a braiding style perfect for short to medium length hair. This is best for short Afro or kinky hair but can also
be done
on

long hair

. Braiding will start at the bottom of the head around the nape and will go up. This helps protect the hair while it is still growing to your desired length.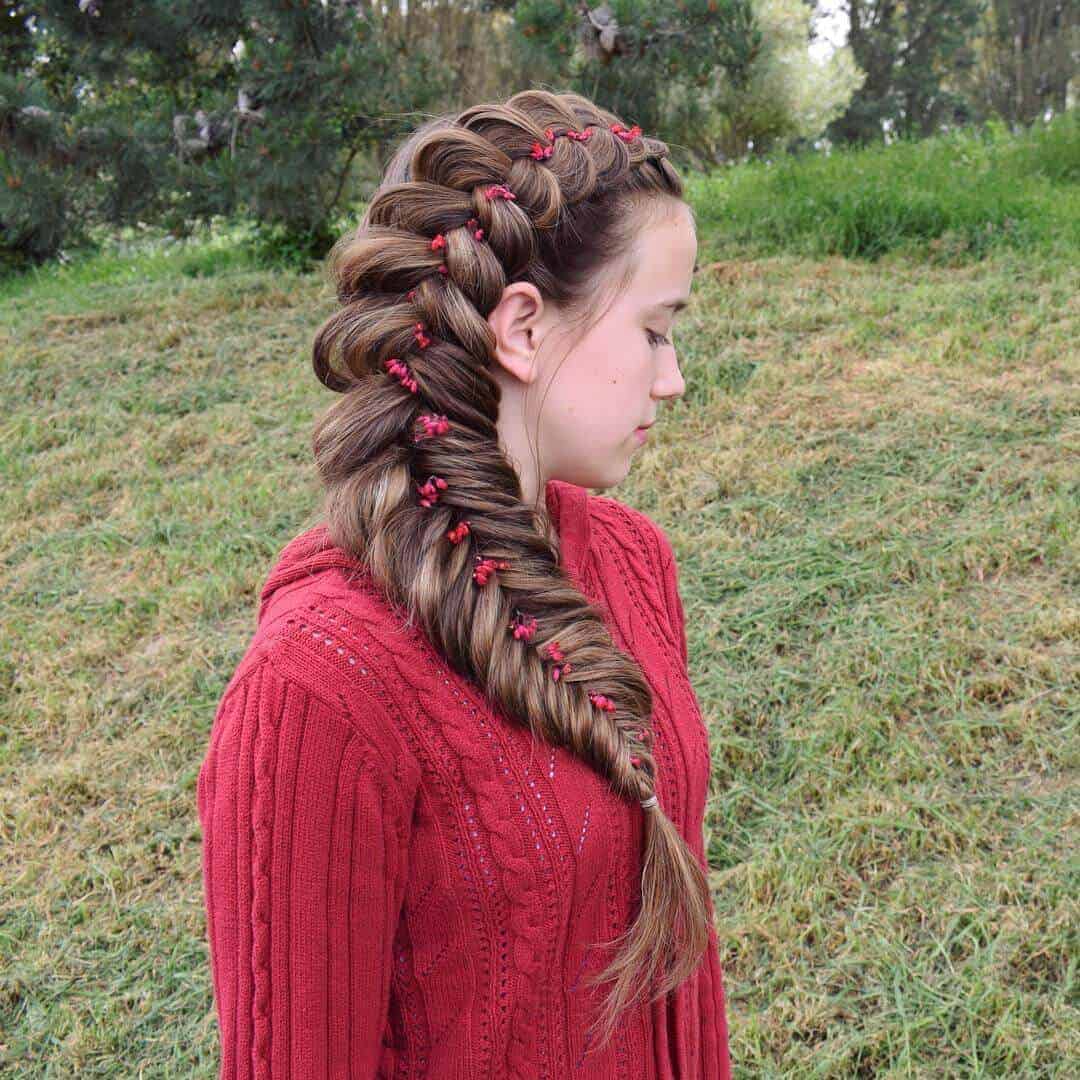 Side-swept braid is a braiding technique wherein the braids
are swept
to one side. You can do a french side sweep or a lemonade braid with this style. French side-swept braid is one favourite for women who wants a simple but chic hairstyle. This style also works for women with straight hair.
Pineapple Braids Or Lemonade Braids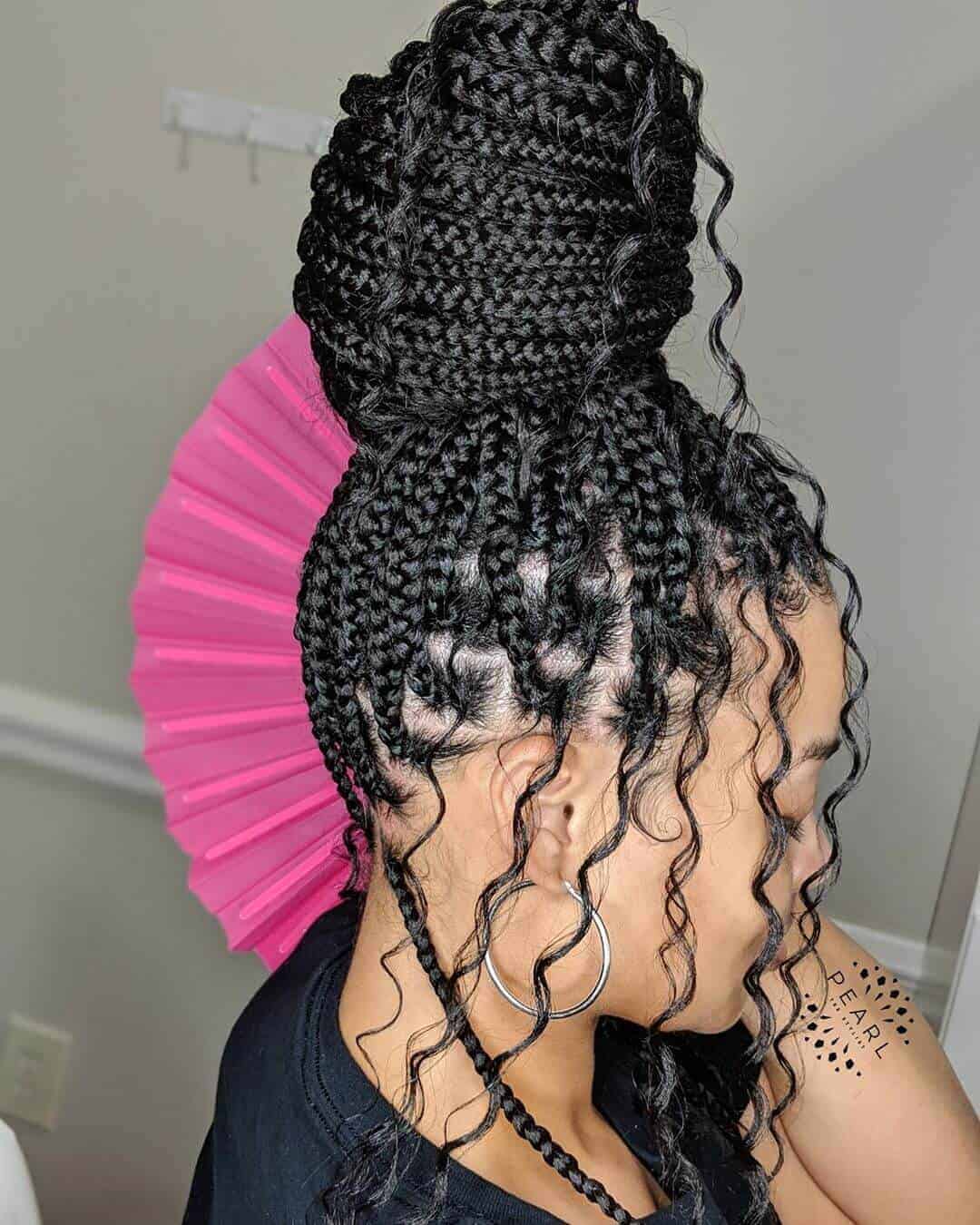 This hairstyle
is immortalized by
Beyonce. These micro braids
are made
up of traditional cornrows that
are swept
to the side. This hairstyle will never go out of style so you can rock this anytime, anywhere. You can style this hairstyle by adding

beads

at the end of each loc.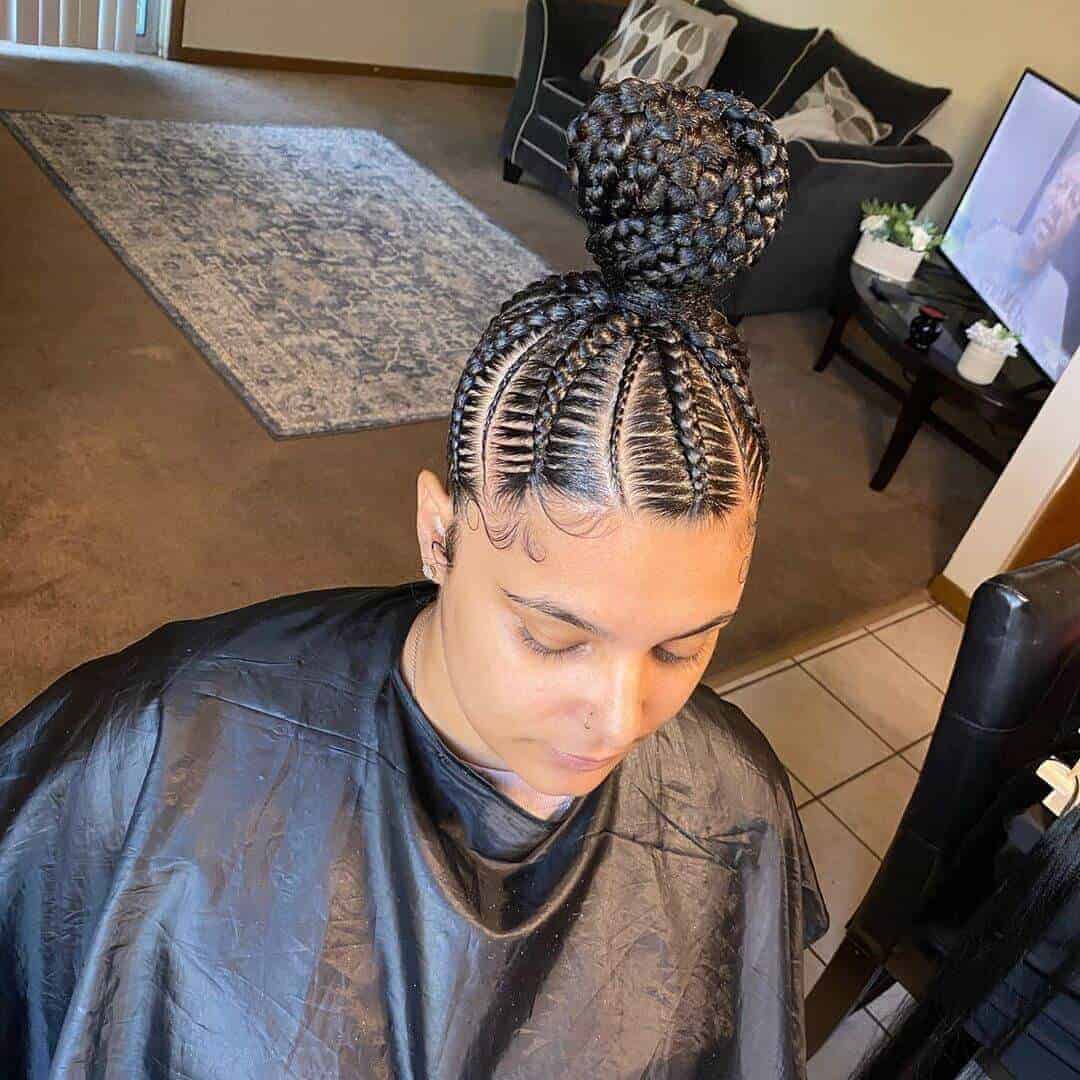 This hairstyle is popular among women who want a soft and very feminine look. You can go for a sleek or effortless bun and it will still look amazing on you. This is an easy and versatile hairstyle that can
be worn
on formal gatherings or casual events.
Half-Up And Half-Down Braids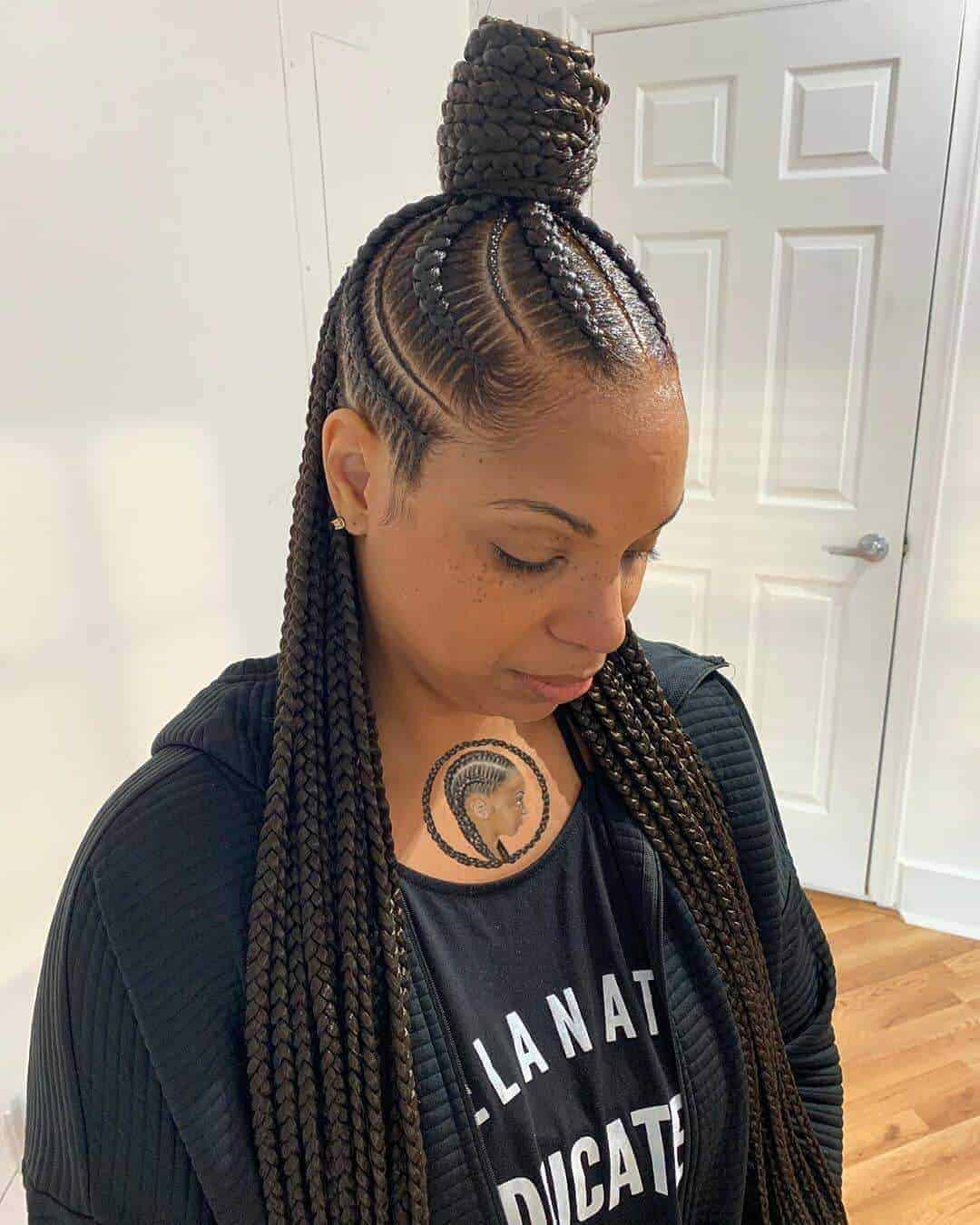 If you can't decide between braids or flaunt your long hair? Well, this hairstyle is perfect for you. Give half of your hair a nice braid and twist it in a bun. Let the lower half of your hair and leave it flowing on your shoulder. This is perfect for women who want to sport a casual and fun look.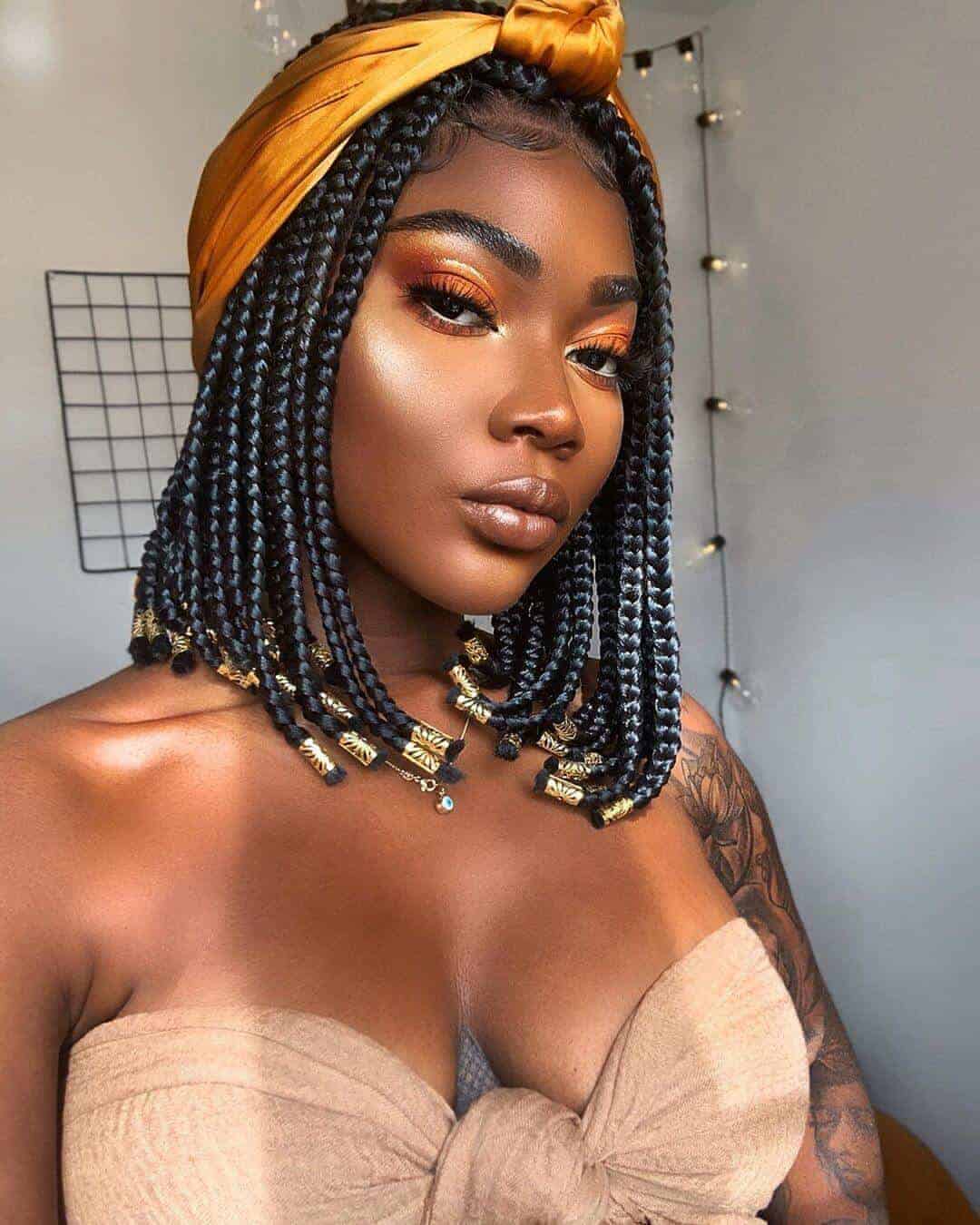 Braided bob is the hairstyle fit for those who want a stylish look but does not have the length yet. This is a protective hairstyle for growing hair. Though this is a hairstyle for short-haired women, this can
be done
in different styles to add drama to your hair. You can do a braided bob and tie it in half-up or half-down style. Or tie it in a low bun.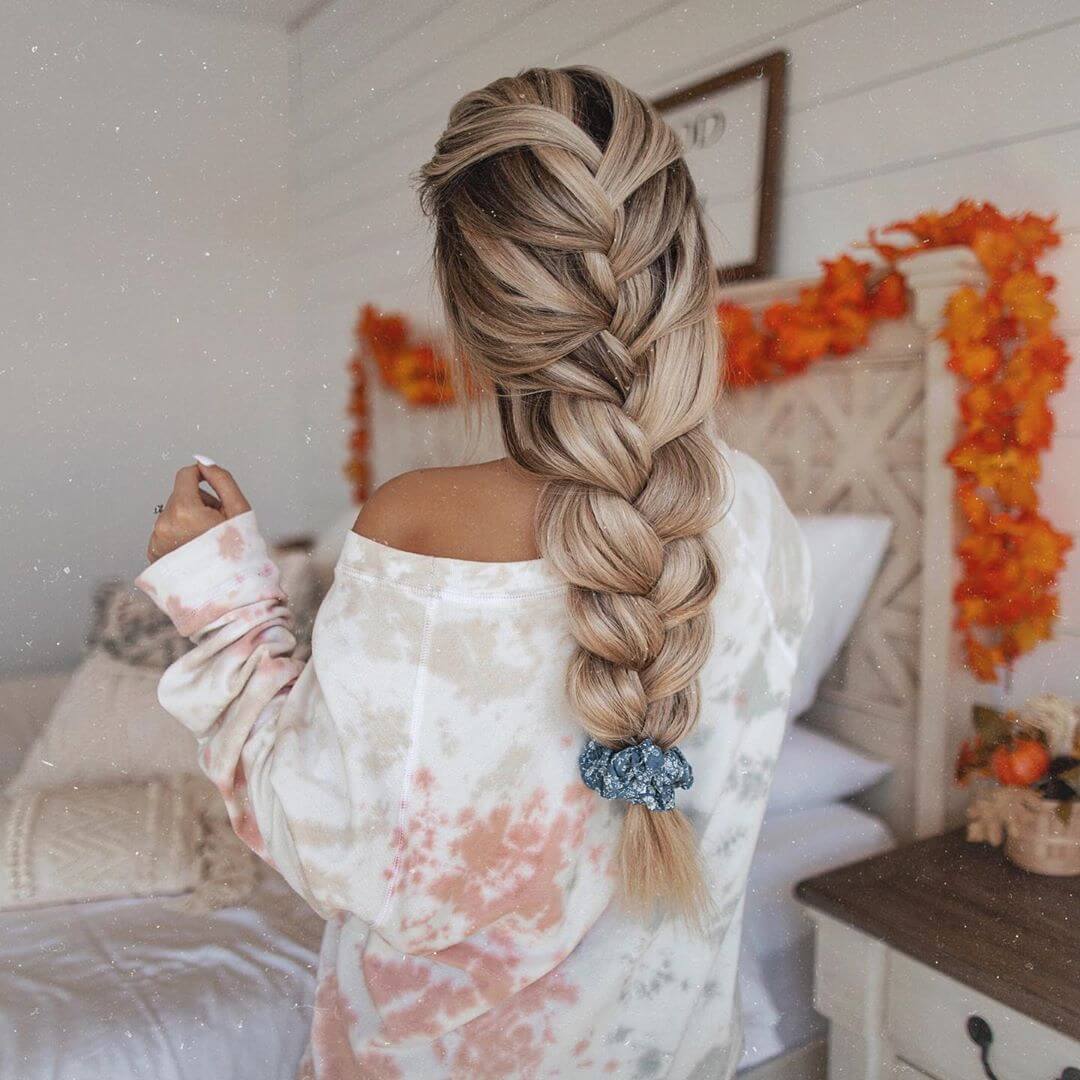 The French braid looks complicated but it has a very simple braiding process. It is a traditional way of braiding hair. It braided by adding a few hair strands on every section before braiding it. This is an easy and simple hairstyle which
is preferred by
almost all the women. When you master the basics of braiding, you can even do this hairstyle on your own hair.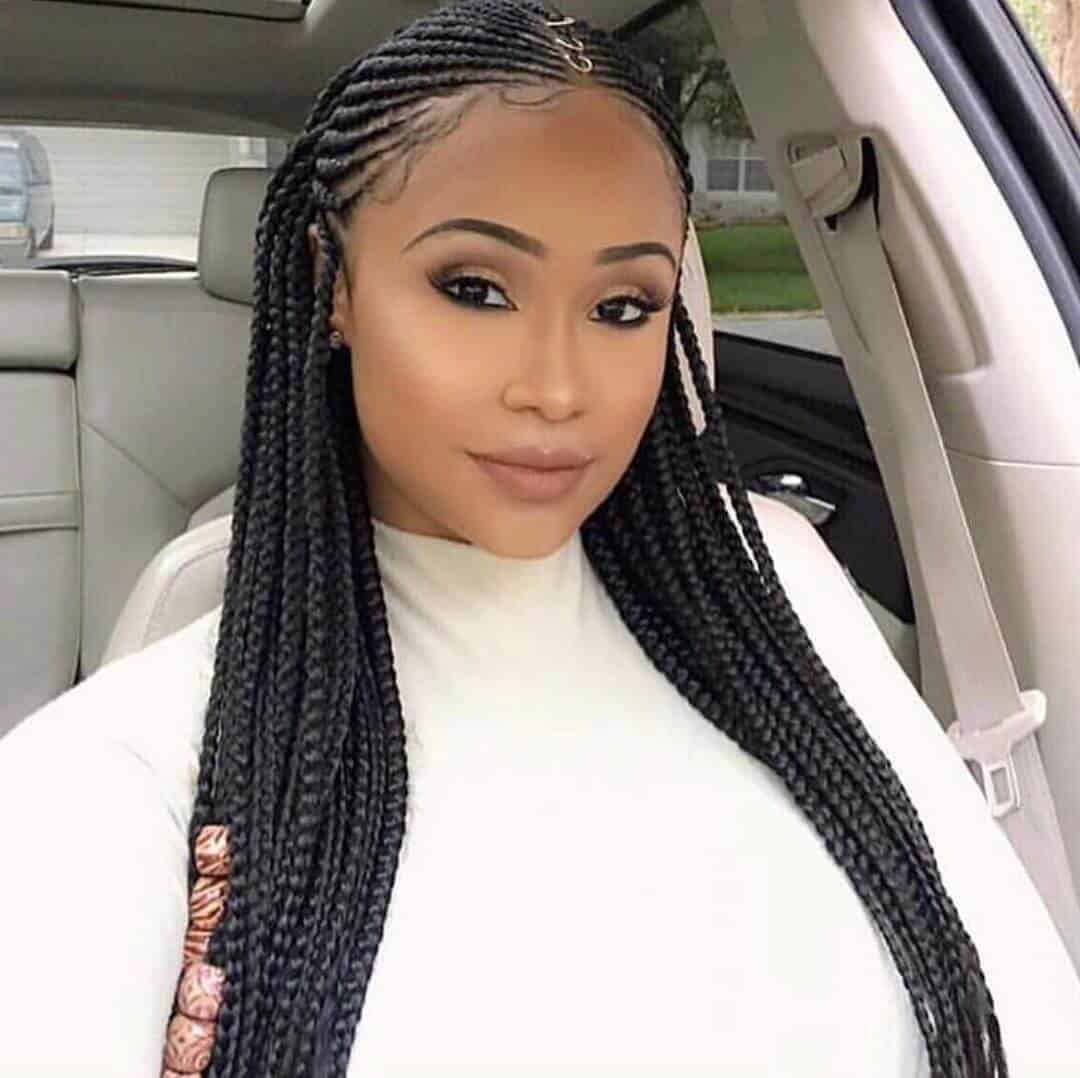 Fulani braids are popular among a tribe in Africa. This hairstyle
is done by
creating cornrows from the centre of the head. This middle part braid can be done on both long and short-haired women. Fulani braids help to frame the face and make the face look slimmer.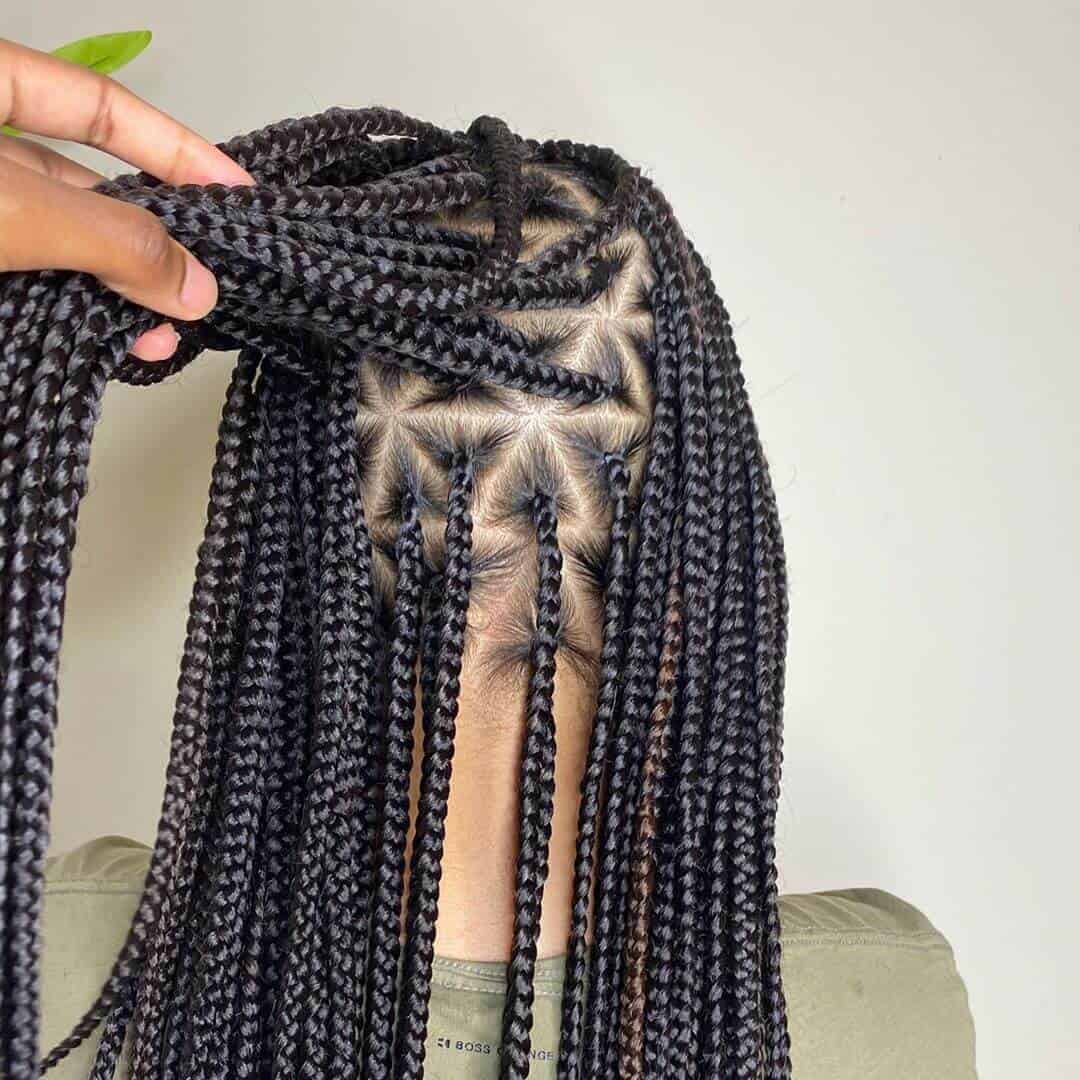 For a stylish and hippy hairstyle, go for triangle box braids. This hairstyle creates a star-shaped pattern on your head where the braids start. Women of colour rock this hairstyle the best. To get this look you need to make a bun or half-up and half-down. Add some
highlight colour
to your hair to get the full edginess of this hairstyle.
People Also Read
Nubian braids are very popular hairstyle for women of colour. All you have to do is twisting 2 groups of hair to create volume. If you have

short hair

, there are a lot of

Nubian hair extension

which are available in the market. To style this you can do a side-swept or a bun. This hairstyle is a very time-consuming process but the result at the end will
surely
blow your minds!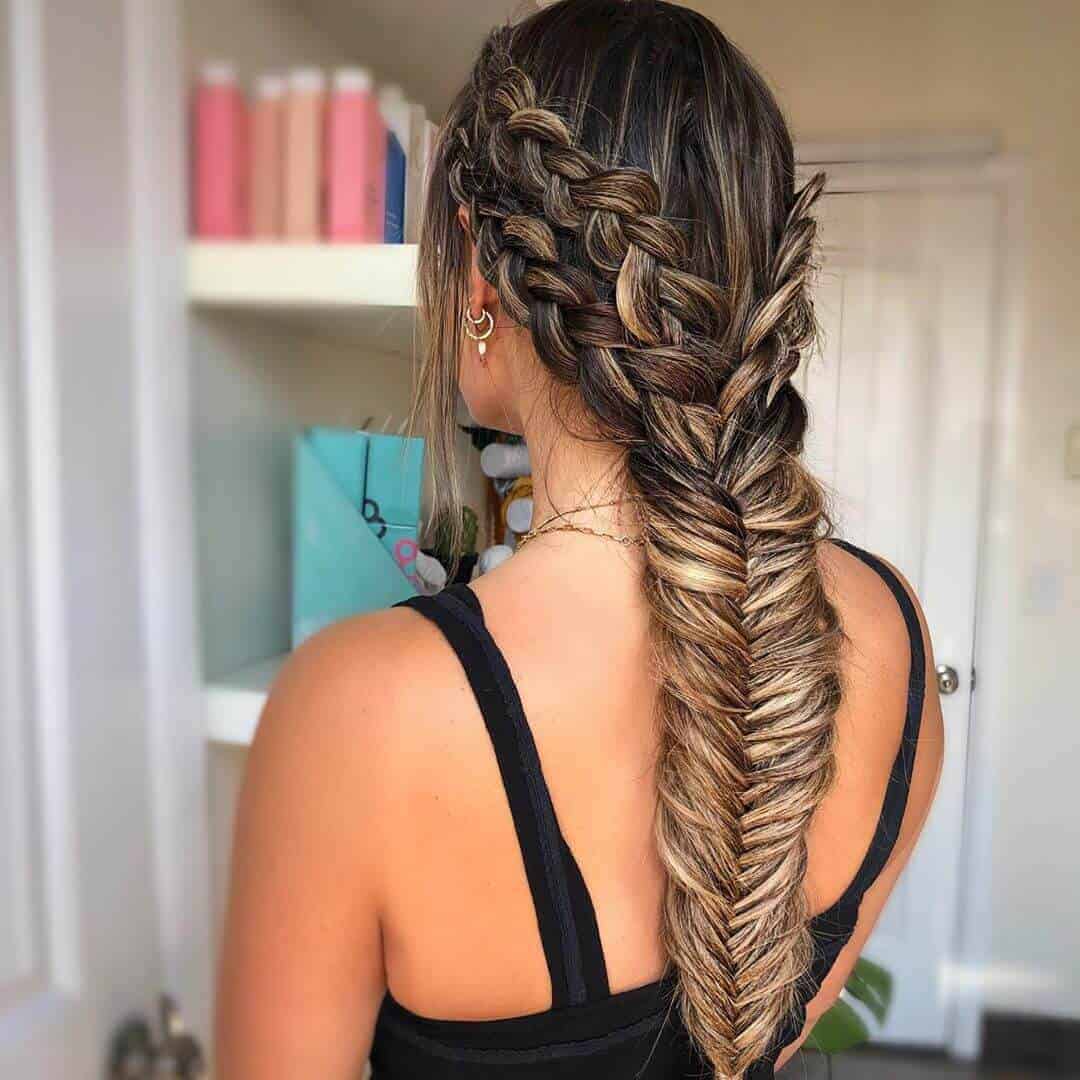 A fishtail braid looks a little complicated compared to other hairstyles. But once you get the hang of it, then it is an easy process. To get this look start by weaving strands of hair together to create an intricate pattern. The most common fishtail braid
is done
in a

french braid

which works best with long hair.  This is a very chic and fun hairstyle.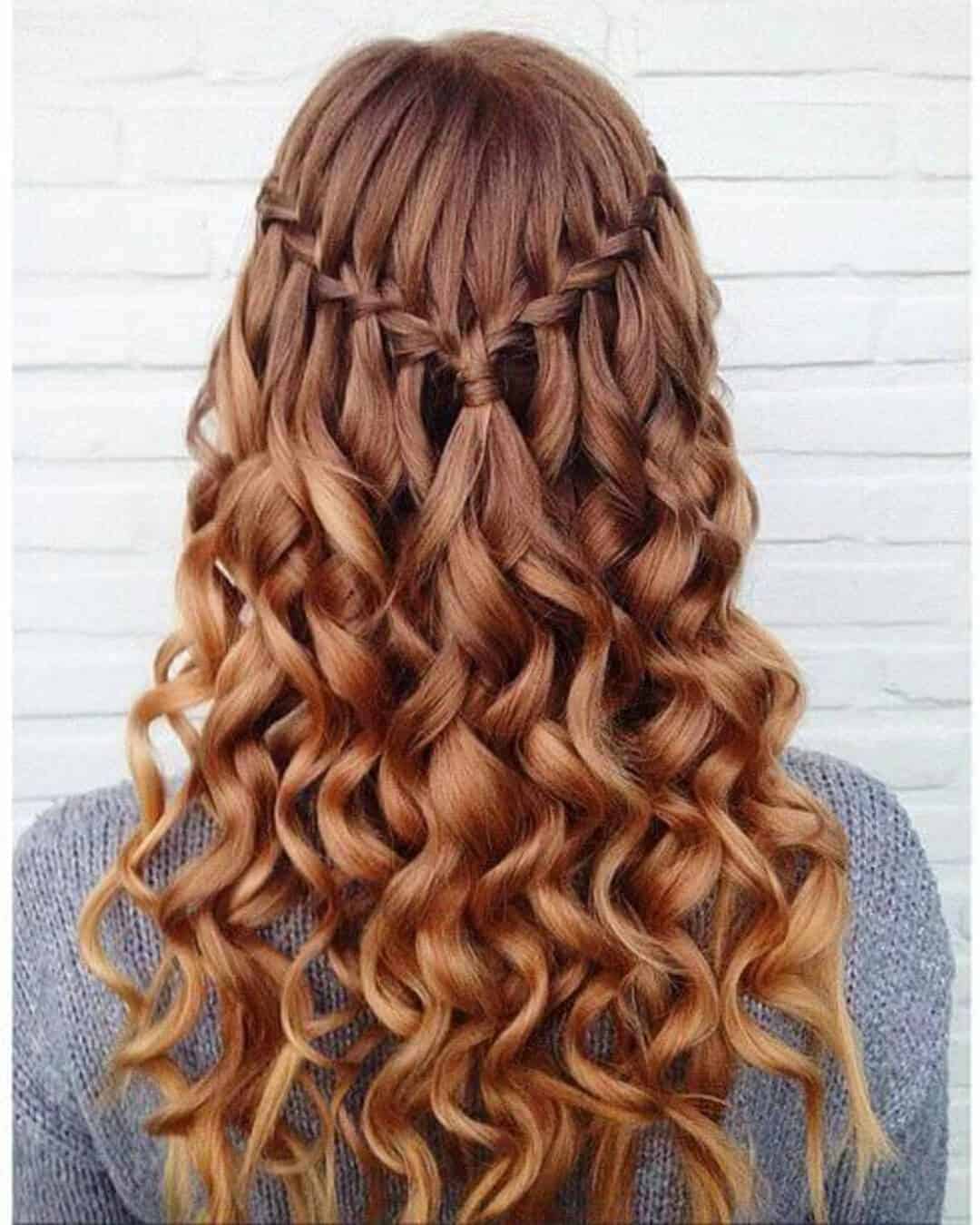 As the name suggests, this hairstyle mimics the cascading water in a waterfall. To create this hairstyle make a french braid on top and letting the excess hair flow down

naturally

. Waterfall braids can
be done
both on short hair and long hair.  For long hair, you can add drama to this style by creating loose curls at the bottom of your hair.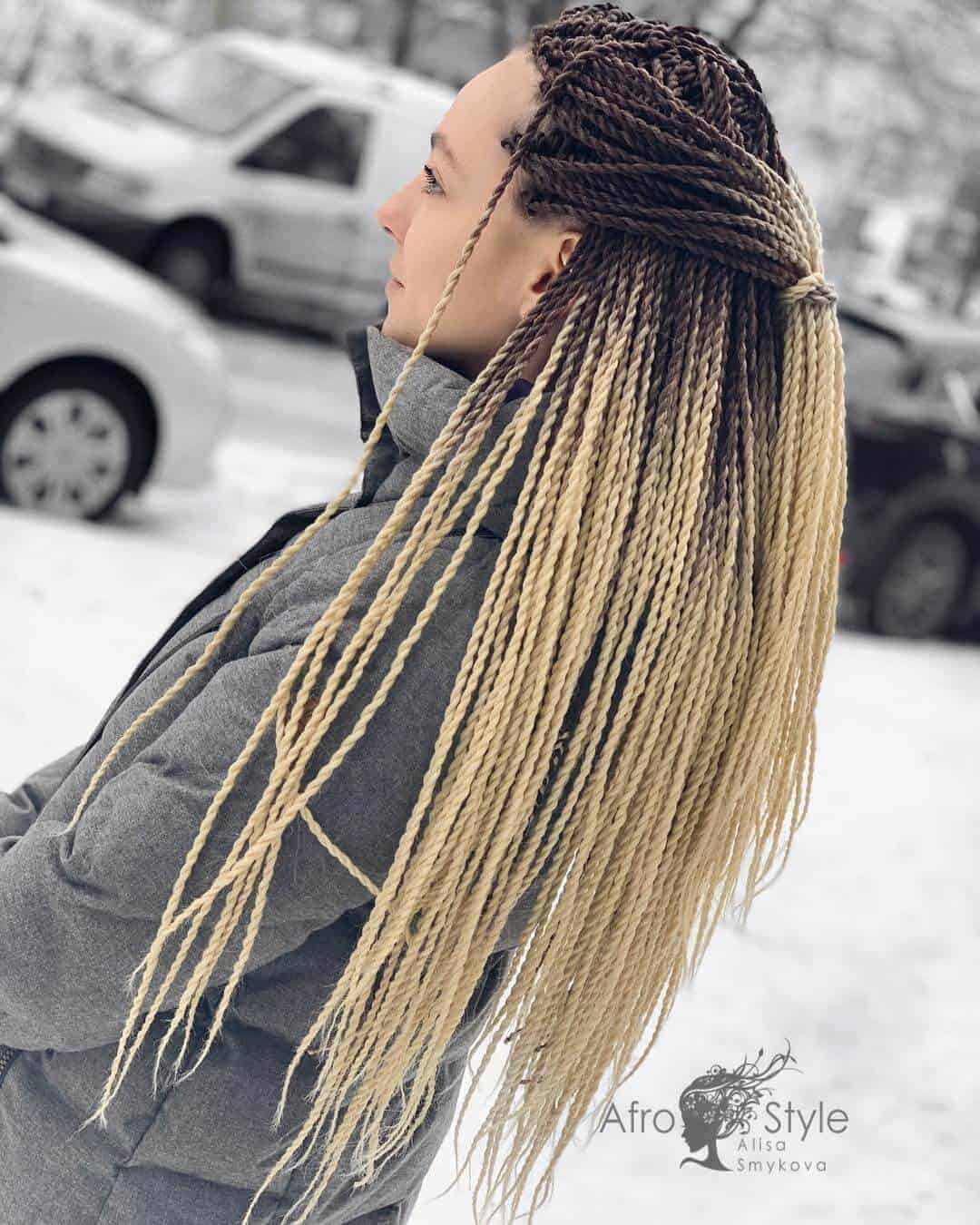 Senegalese braids mimic the appearance of a rope. To create this braid you have to wrap your braids to the roots and twist the strands until the end of your hair. Like other braiding styles, this protects the afro hair from damage. You can do a thin or thick twist but be sure not to get overboard. If done
properly
, this hairstyle will give you a clean and tidy look.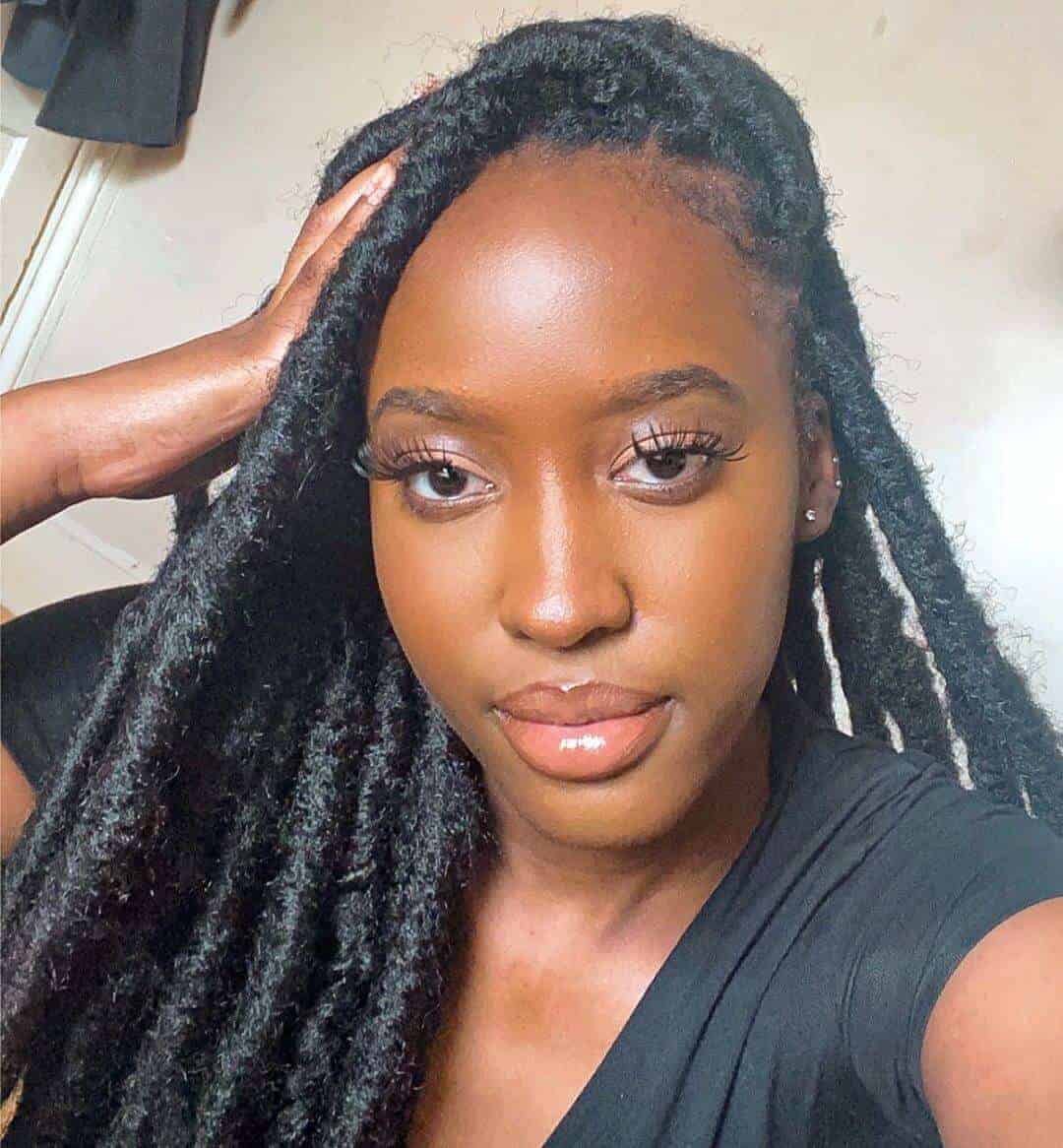 Marley braid is a synthetic fibre named kanekalon. It has a wide variation of
wig or hair extension
to create different styles like Marley twists. It has become a popular choice for women due to its versatility. It comes in many different lengths and hair colour to fit your particular style.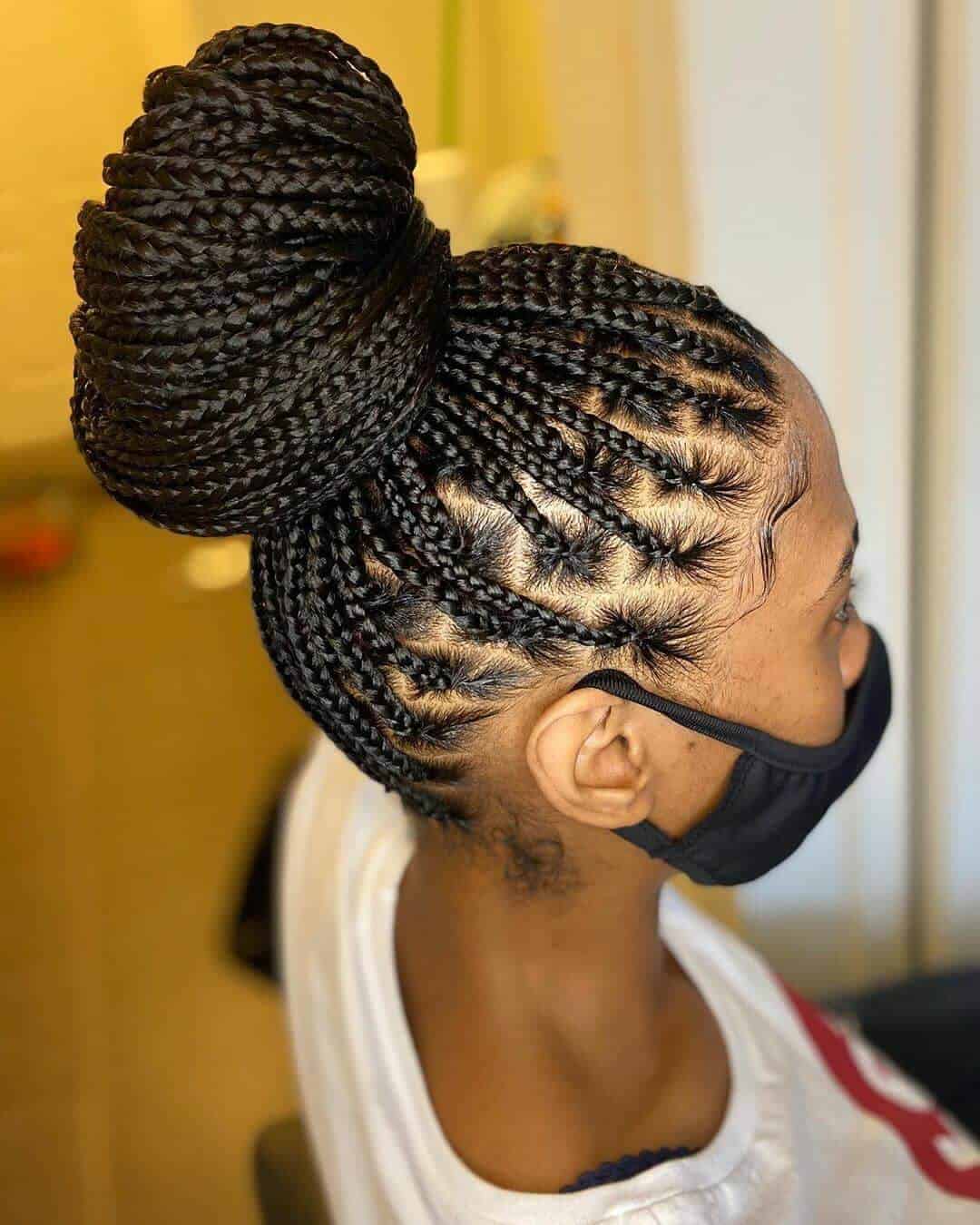 Box braided updo is like the triangle box braid. But instead of a triangle, a square
is formed
where the braid starts. This look can
be done
both by male or female to get the cool and hippy look. To add a touch of finesse and class, most women do an updo and add on accessories.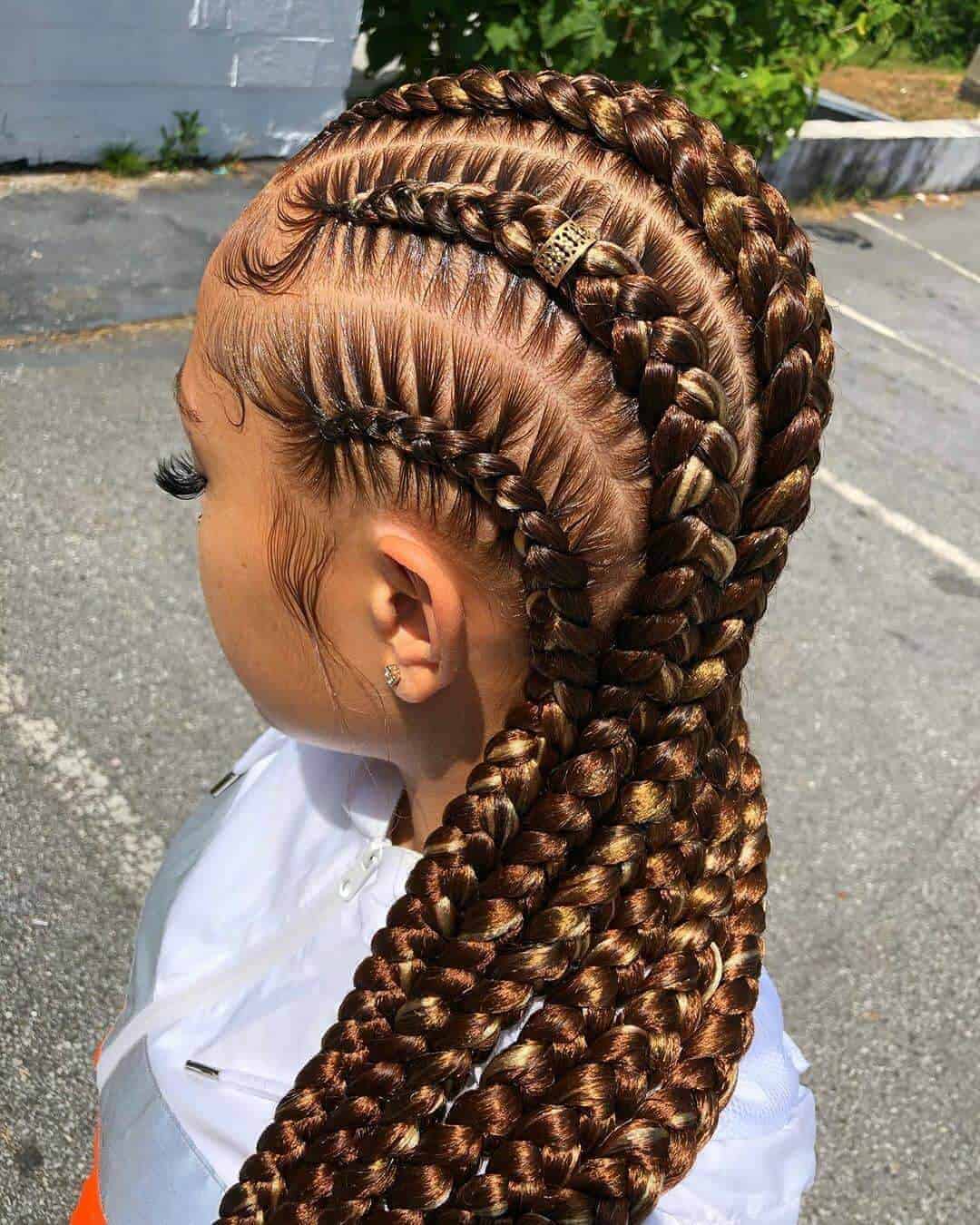 Flat twist as the name suggests is a kind of braiding style that sits flat on the head. This
is done by
creating cornrows as close to the scalp. This gives definition on the head with the clean and neat lined cornrows.  Flat twist hairstyle is suitable for both men and women and can
be done
on both short hair and long hair.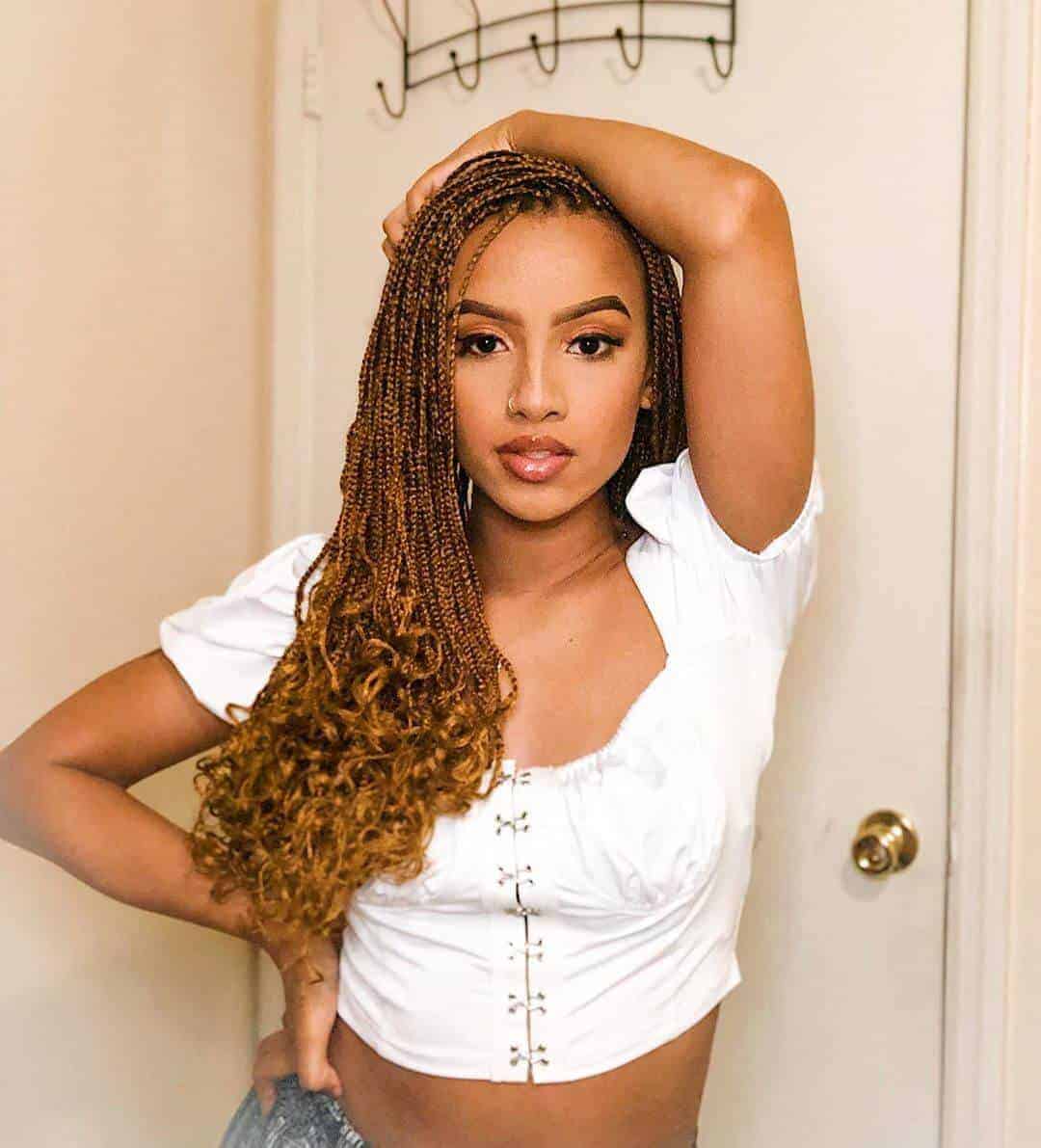 Micro braids are delicate and small. The hair strands
are braided
close to the scalp and continue with small braids up to the end of the hair. This hairstyle can
be done
on medium-length to long hair. You can pair this with an updo, a half-up half-down style or a bun. This kind of braiding will last for months without losing the tight locs.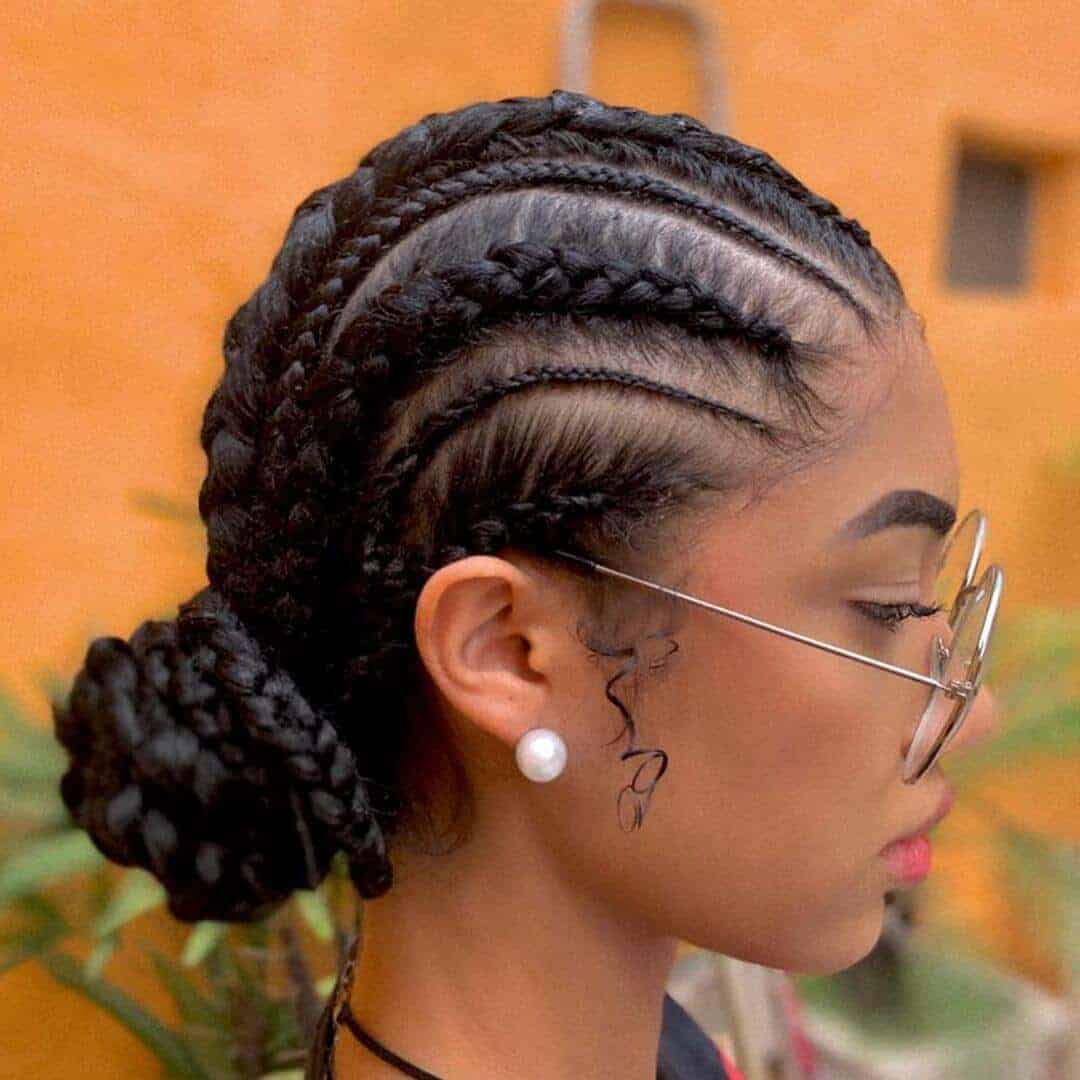 Ghana braid is a braiding style that is very popular in African countries. This hairstyle is versatile and very stylish with hundreds of different ways to rock on. The stylist can create a unique design by creating patterns using individual cornrows. You can opt for large or small cornrows and a combination of both.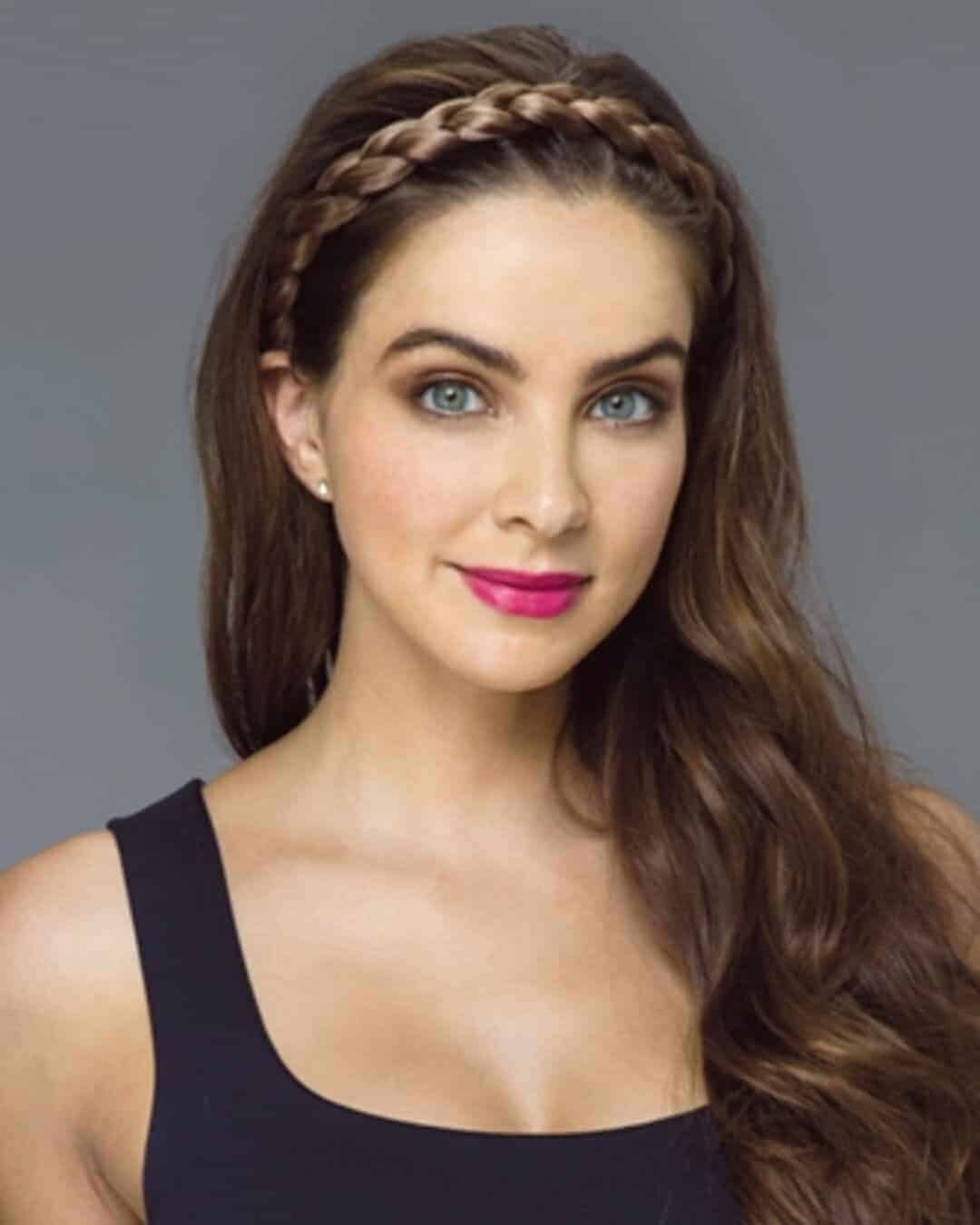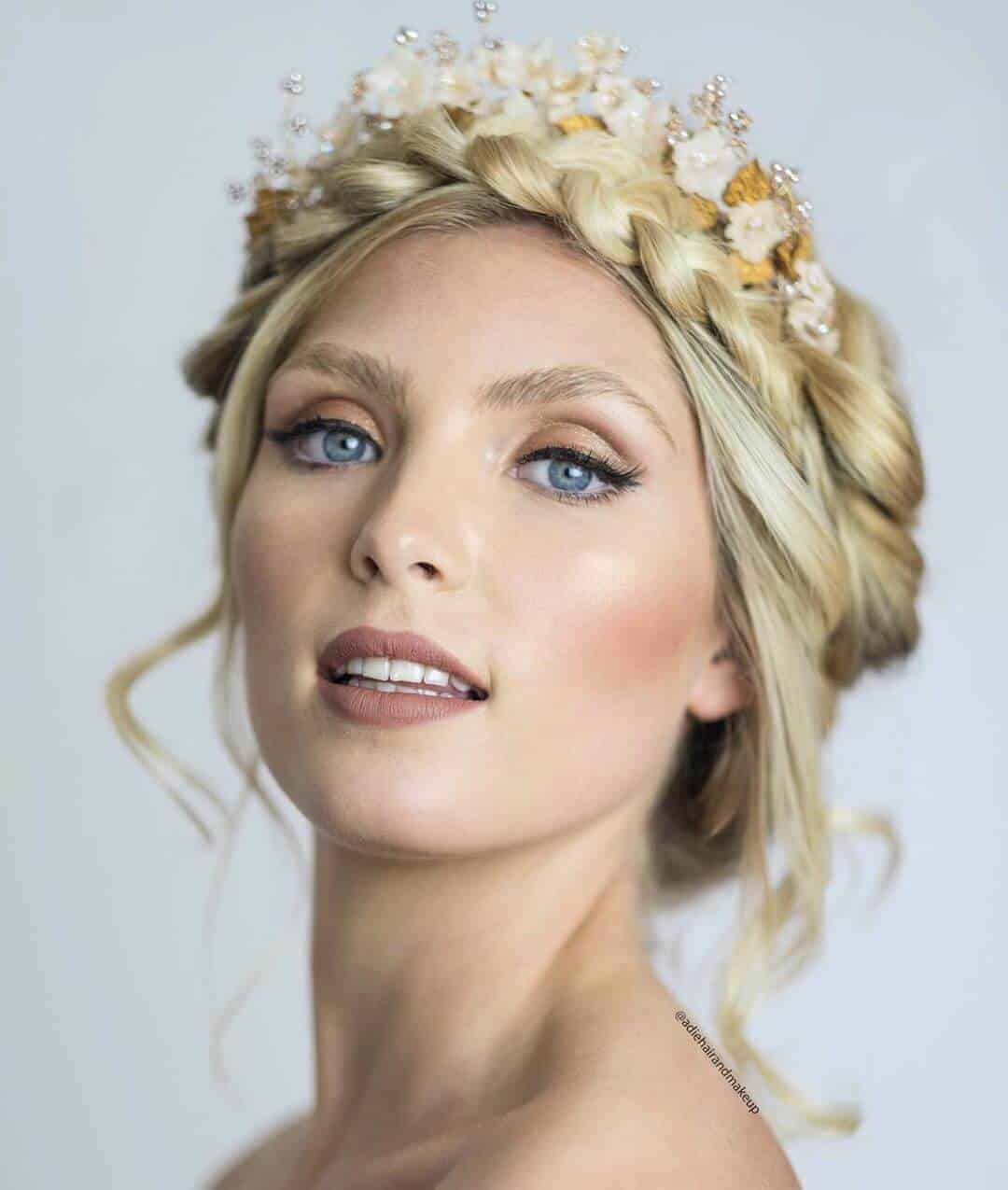 Crown braids are very
similar to
a halo braid. This is a popular choice for young women to wear on prom nights or special events. It may look complicated but this is a very simple and easy style. Part your hair into two parts and do the traditional braiding around your head. Join the 2 ends together and voila! You have your very chic crown braid.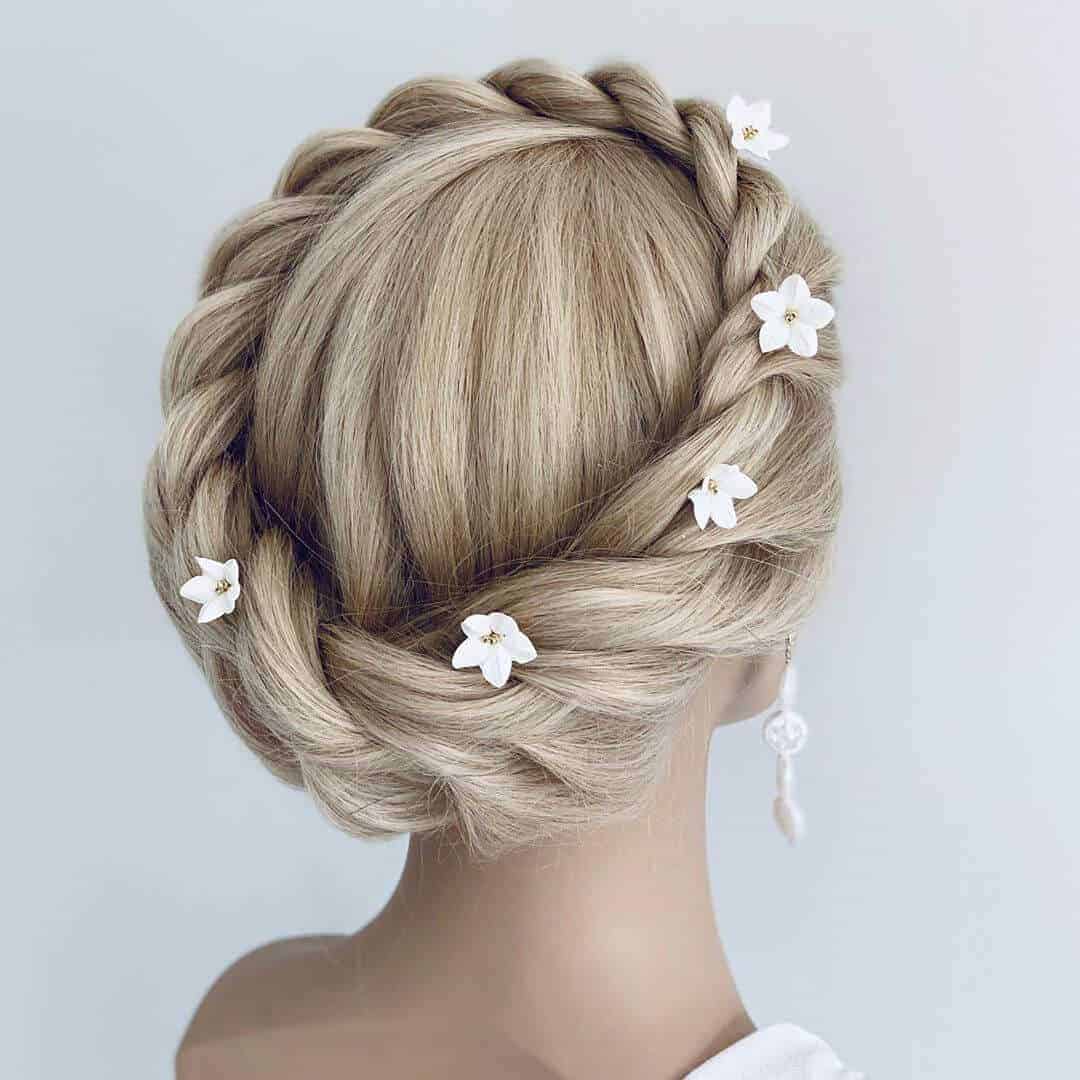 Halo braid goes around the head along with the hairline. This hairstyle is for medium to long length hair. To create the look you can either do a dutch braid or french braid and joining them together around the head. This hairstyle is popular for many occasions like prom parties and weddings. Even celebrities are rocking this hairstyle on the red carpet. It is best done with long hair.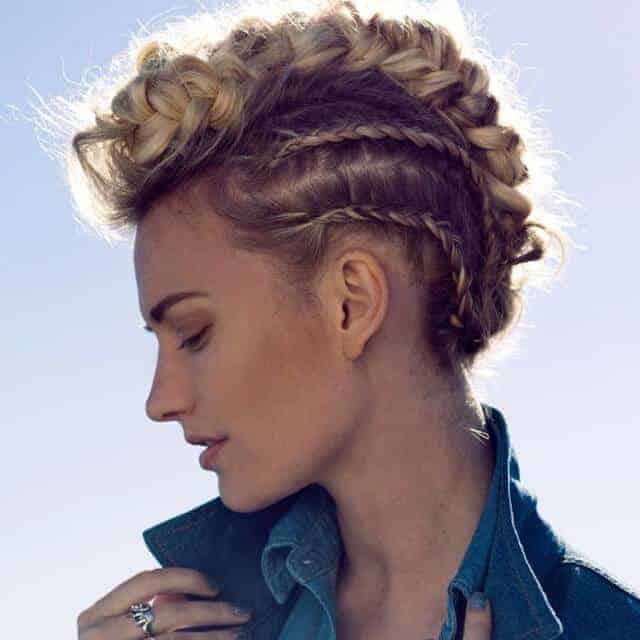 Mohawk braids are never out of style. Modern mohawks do not look like punks rockers, it is a very cool and edgy hairstyle who wants to try something new. It helps to draw attention to your neckline and jawline. As there are a lot of modern mohawk braids you can try according to different seasons. This can be done on different hair types like Afro, kinky, wavy and even for straight hair. So do a mohawk and unleash that rocker chic in you!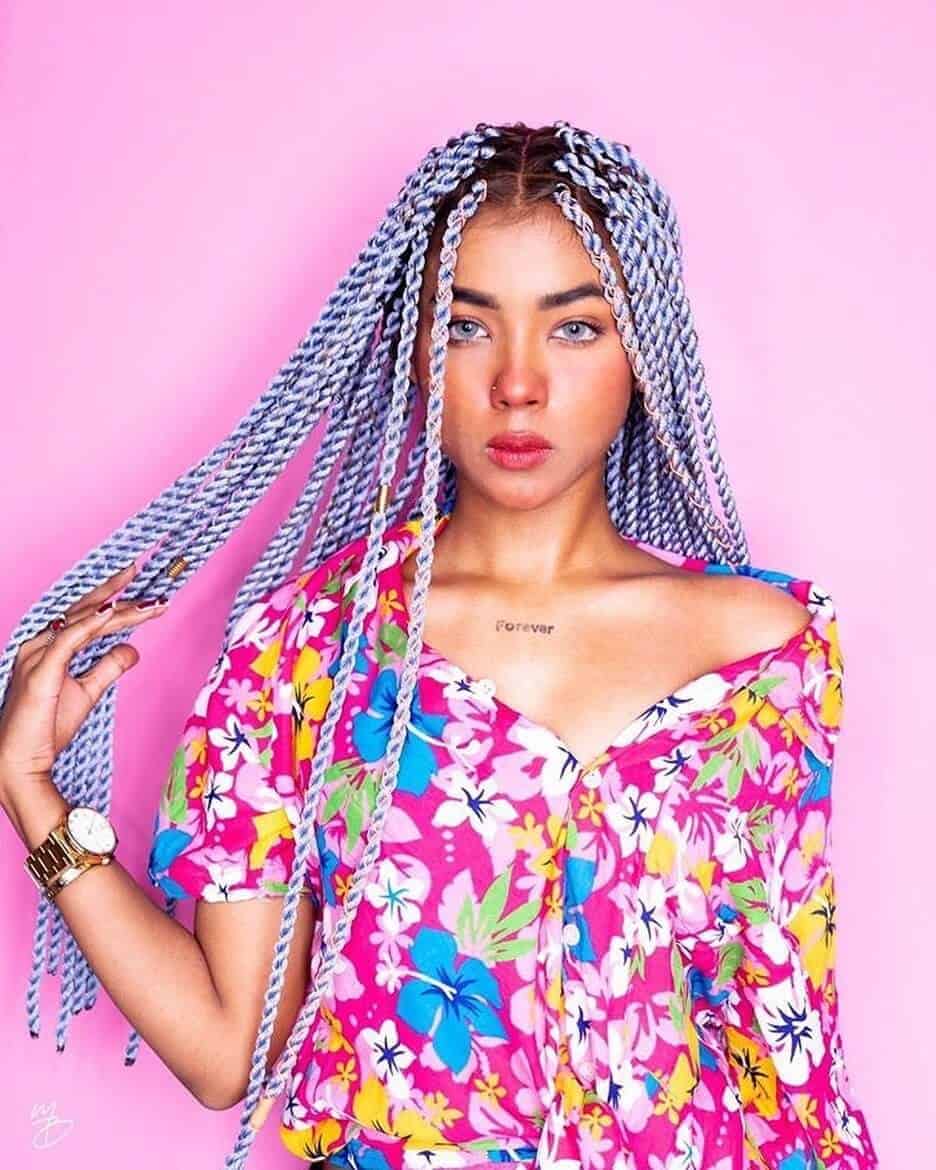 Yarn braids are a type of hairstyle that uses yarn together with the braiding hair. Yarns
are intertwined
into the hair as you do your braiding. You can use different coloured yarns to add style to your locs. But be sure to find the right kind of yarn to use. Either acrylic yarn or wool can
be used
for this hairstyle. You can apply this on Ghana braids, Senegalese braids and box braids to name a few.
Braiding is
truly
an amazing hairstyle. Not only are they chic and fashionable but they also help in protecting our hair from damage. And in turn, we need to give them the best care possible! To make the braids last, always protect your hair at night as you sleep. You can wrap a bandana or a silk cloth over your head to make sure that the strands will not loosen. Keep your scalp moist by spraying it with water. You can also use leave-in conditioners to keep your hair from drying out. Wash your hair at least once in two weeks. You can opt for a dry shampoo so you do not need to wet your locs. Keep your locs at a
maximum
of 8 weeks. Hair strands will
eventually
grow out. It will stretch out and
eventually
break. To keep your hair from breaking, make sure to loosen those braids after 2 months.