Curls come in all shapes and sizes, so it can be tough to determine which type you have without the help of a professional. In this article, we will outline the most common curl types and how to identify them. Once you know your curl type, you can start using the right products and techniques to enhance and define your curls! There are a few simple ways to determine your curl type. The first is to look at the shape of your follicles. The flatter or more oval-shaped the follicle, the curlier your hair; the more circular the cross-section, the straighter your hair. You can also identify your curl type by the shape that the strands of hair make, whether they kink, curve, or wind around themselves into spirals. Most people with textured hair have more than one type of pattern, so you may have a combination of kinky, coily, wavy, and curly hair.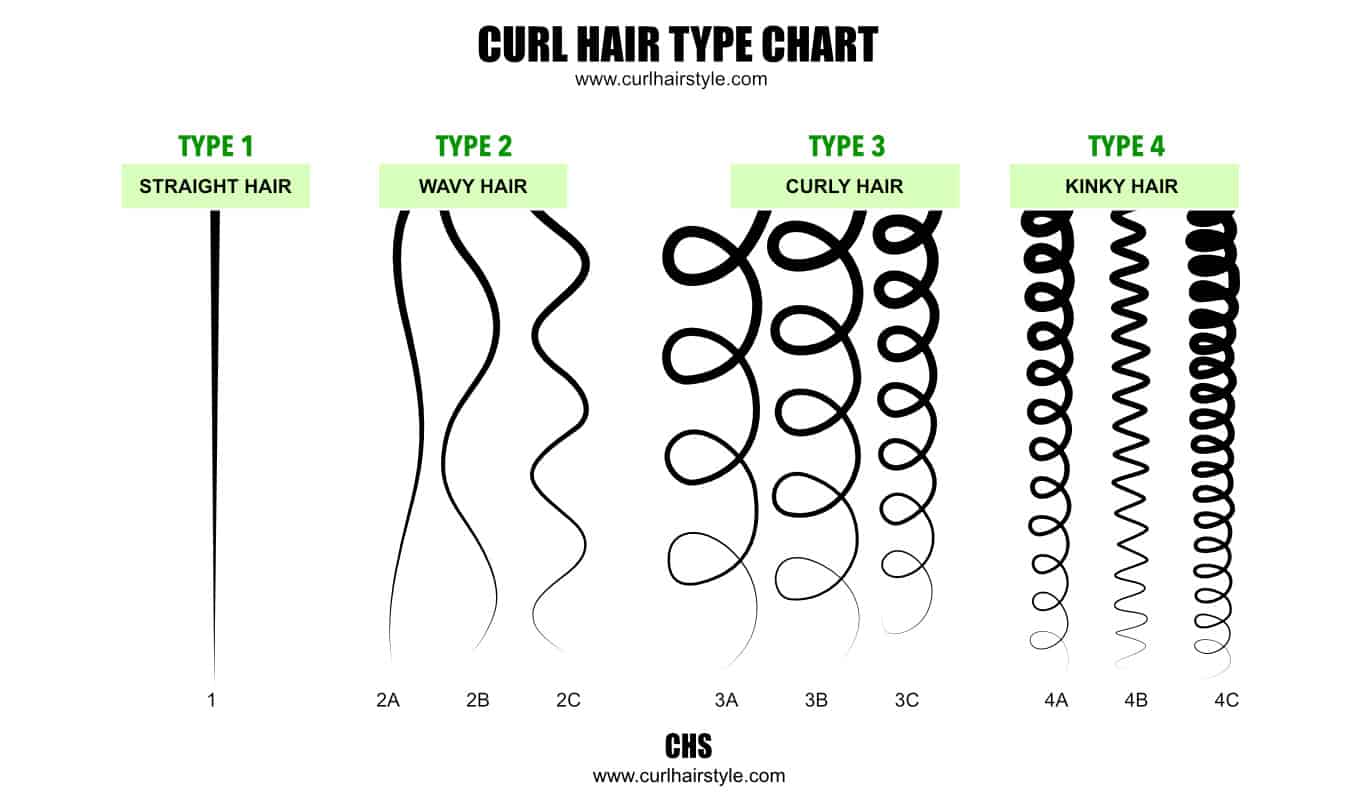 Curl type 2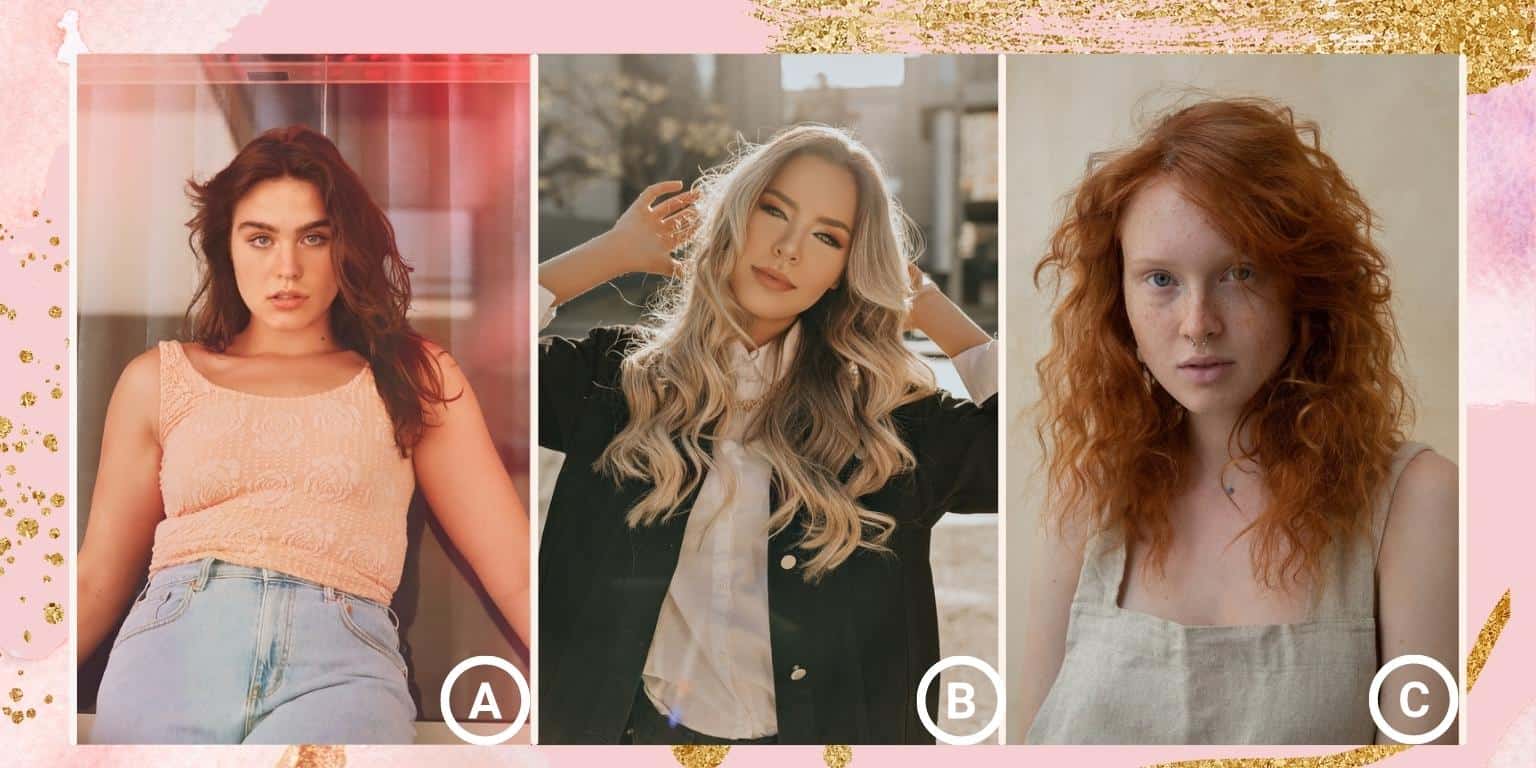 Curl type 2A has a fine, barely-there tousled texture that's very easy to straighten. Curl type 2B hair lies flatter at the crown with defined S-shaped waves. Curl type 2C waves are thick and more susceptible to frizz. The S-bends are well-defined and begin at the roots.
Curl type 3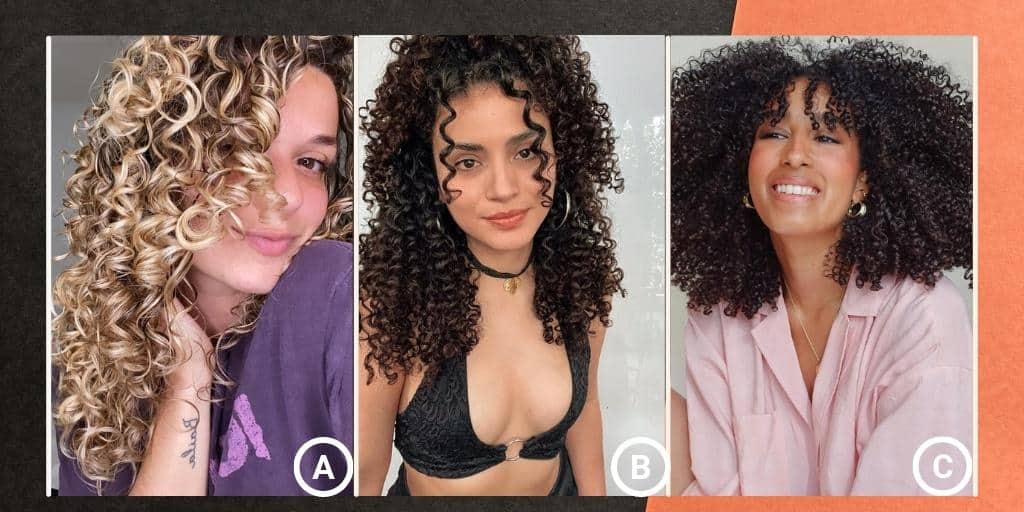 Curl type

3A hair tends to be shiny with large, loose curls and great at taking any form you want it to. This type has a very defined S-shaped which makes it appear full and healthy.
Curl type 3B is well-defined spiral curls that may be bouncy ringlets or tight corkscrews. It also has a combination of textures.
Curl type 3C is well-defined, tight corkscrews or coils with lots of strands densely packed together. It is actually thinner than 3A and 3B. The curl strands are smaller which makes it appear thicker plus it is very tight.
Curl type 4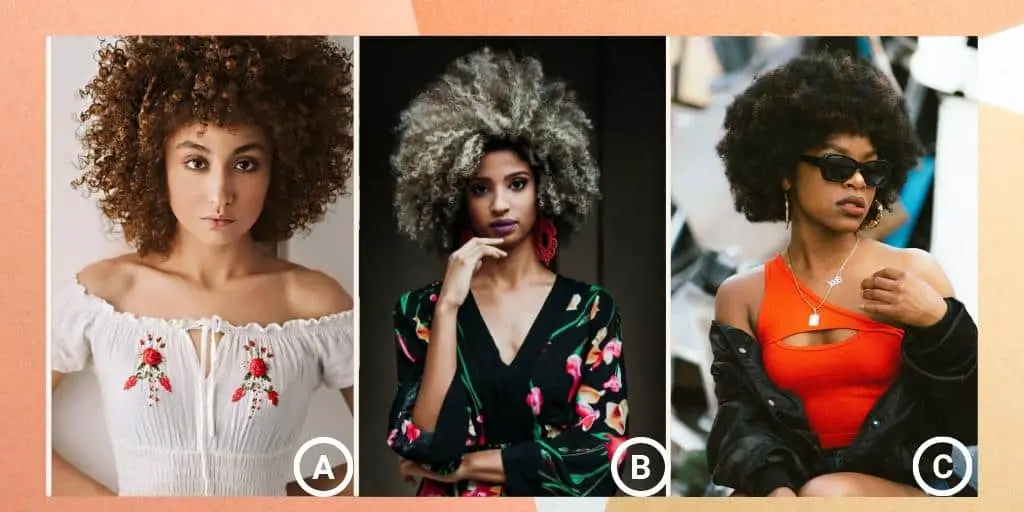 Curl type 4A have dense springy, S-patterned coils, kinky curly texture with lots of volumes to spare. Curl type 4B strands are densely packed tight coil, bend in sharp angles like the letter Z. Curl type 4C textures are similar to 4B textures, but the tightly-coiled strands are more fragile and have a very tight zig-zag pattern that is sometimes indiscernible to the eye.
How to choose products for your curl type?
Knowing your curl type can have a lot of benefits, both for your hair and for your overall appearance. When you know what type of curls you have, you can start using the right products and techniques to enhance and define your curls. This can help you achieve a more polished, put-together look, and it can also make your hair more manageable and healthy. Products that are designed for curly hair can help to seal in moisture and reduce frizz, which is a common problem for people with curls. Curls also tend to be drier than straight hair, so using the right products is essential for keeping them looking their best. By using products specifically designed for your curl type, you can help to reduce frizz, boost.
Type 2 hair
is best styled with lighter products that will not weigh the hair down. Mousses, gels, and cream gels work well for soft waves. To enhance your texture, sea salt sprays work especially well. If you have
type 3A to 3B hair
, it's important to use anti-humectant (humidity-blocking) styling cream, cream-gel, or styling milk for less frizz but more definition. Type 3C has more density and coarser than Type 2 or 3 hair. Try to use styling creams or puddings that moisturize. Deep condition at least once a week to retain elasticity and moisture.
Type 4 hair
is the curliest of all hair types, and it's important to use the right products to keep it healthy and looking its best. In this article, we'll discuss how to choose the right product for your type 4 hair. Products for
type 4 hair
should be creamy and humectant-based. This will help to maximize protection and moisture retention. A curl-defining custard or gelee can stretch the coil safely for twist-outs and braid-outs. It's also important to deep condition at least once a week to retain elasticity and moisture. Now that you know a little more about the different types of curl, it's time to put that knowledge into practice. Experiment with different products and styles to see what works best for your unique hair type. The bottom line is that each type of curl deserves its own customized care routine in order to look and feel its best. Which of these tips will you start using today? Let us know in the comments below!