Revolutionize your curly hair with bangs
If you are wondering if you can get both curls and bangs together? The answer is a big yes! If you are still sceptical about having a bang with your curly hair, then we will change your mind. We will help you decide which trendy bangs are best for you. Match your short bob or pixie with baby bangs or curly bangs. Or go with the viral curtain bangs or the classic straight bangs.

There is an option for whatever curly hairstyle you have! But before getting that bangs, be sure to do your research so you have an idea of what you want. Go to a salon to get the best advice from a professional which bangs match your hairstyle and face shape. Make sure that your bangs will compliment your facial features. Read more and let us help you decide your next hairstyle. We got description and photos and all you need to do is pick a style.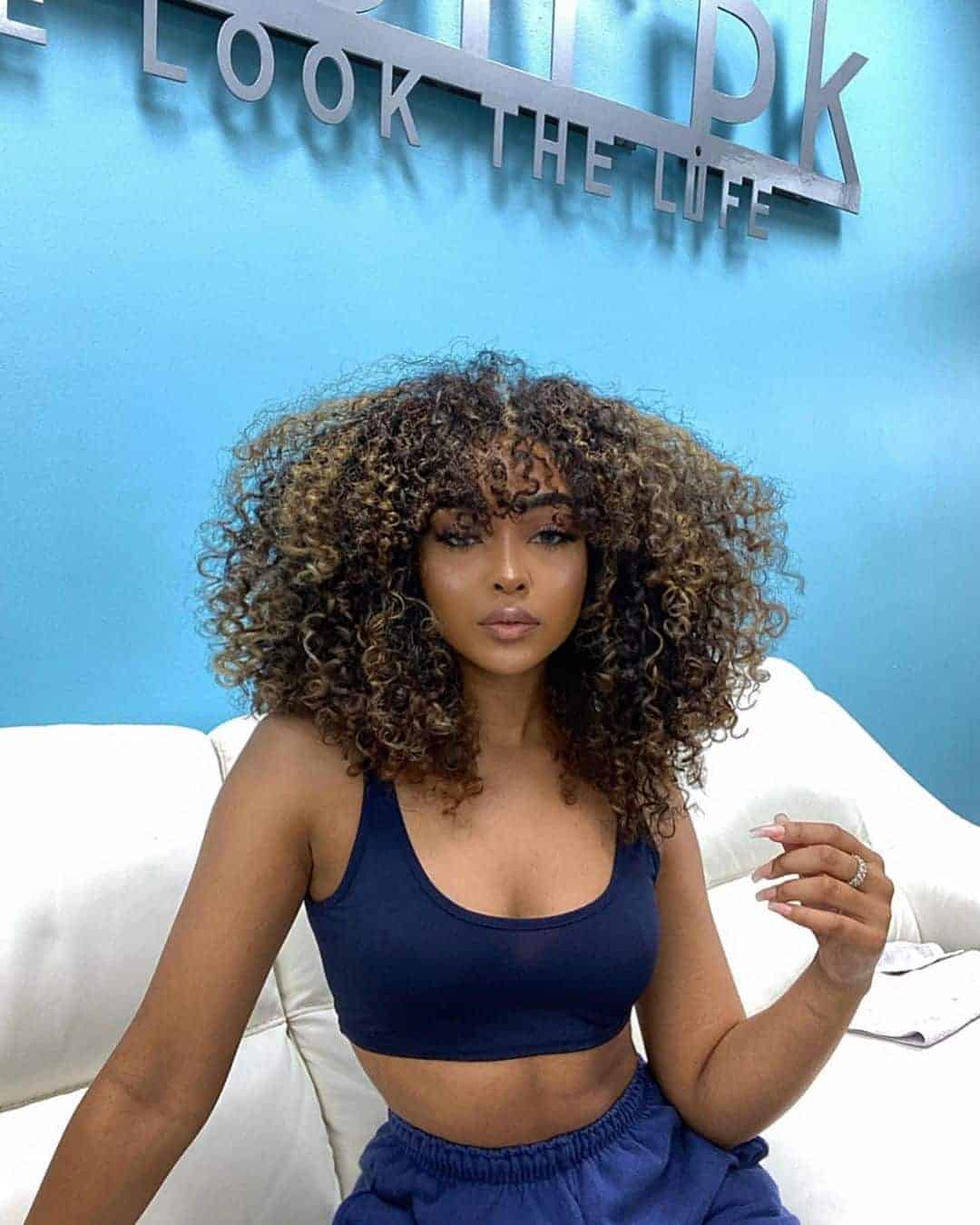 Who says that you cannot have a bang with your curly hair? You can! Rock those wavy bangs or curly bangs for that effortless and chic look! Getting a bang for curly-haired women may sound intimidating. So it is best to go to a salon and ask a professional for help. Your expert stylist will give you the best advice on what bang will match your face shape and hair profile. Cutting your curly bang is a big no especially for first-timers. Listen to us when we say "Do not try this at home!" Or most likely, it will end in disaster and you will need to wait for a few more months to grow your bangs back.
But good curly bangs do not grow overnight. You need to take care of them. Invest in good and quality hair products and make sure your curly bangs get the best care. Keep your bangs and your hair clean and moisturized. Nobody wants dry and frizzy bangs! Ready to go to the salon yet? Here is a quick guide on how to style your curly bangs.
Pixie Cut With Bangs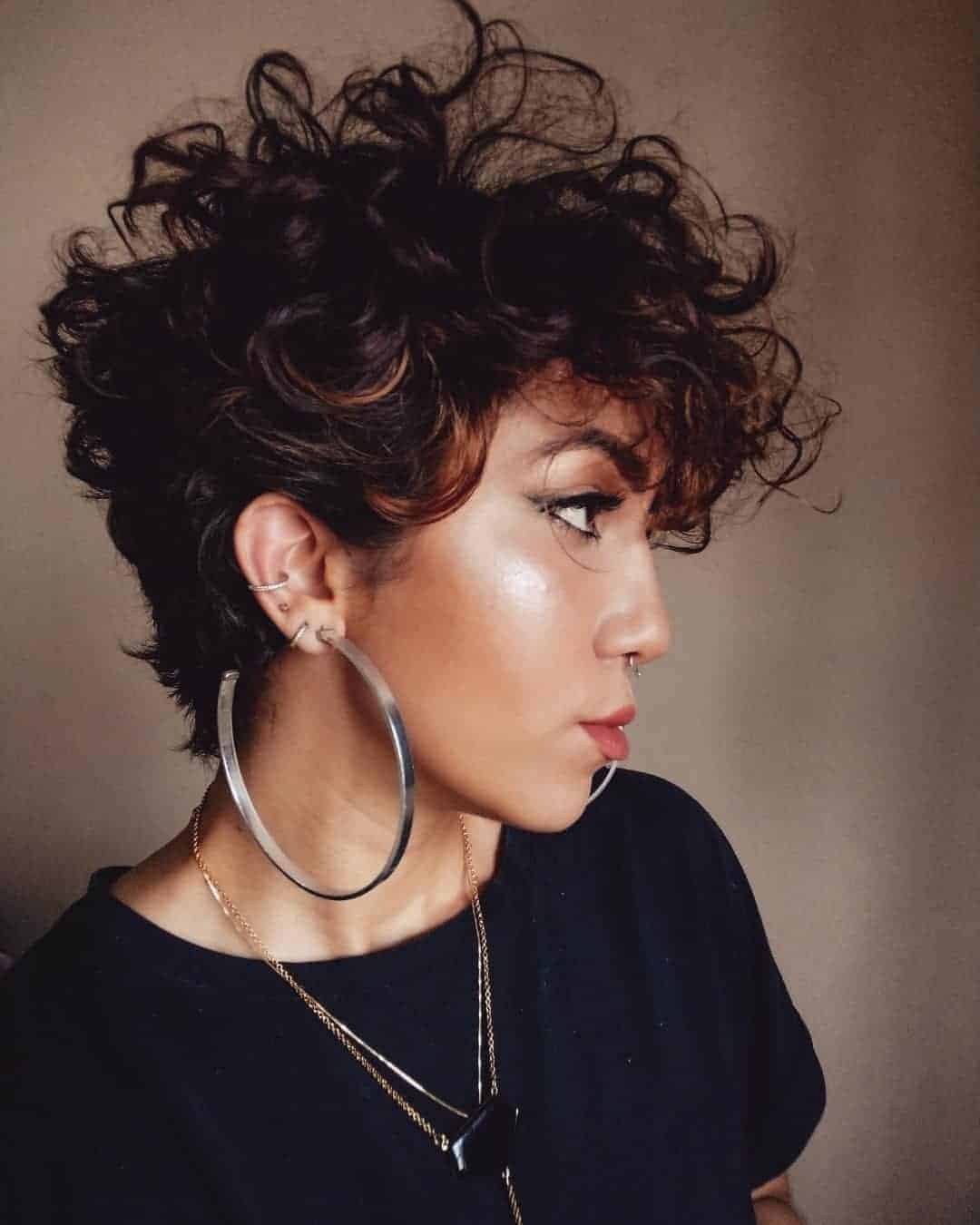 Nothing is too short for curly pixie hair. Style your pixie curls and go chic with side-swept curly bangs. You can also do full bangs just right above the eyebrows. For those who are trying to get a bang the first time go to a salon. A professional hairstylist will know what to do and how to make your bangs compliment your face.

Learn More
If you are looking for a perfect way to moisturise your curls then go for curl smith curl conditioning oil in cream. It not only moisturizes but hydrates the hair as well. 
Curly Curtain Bangs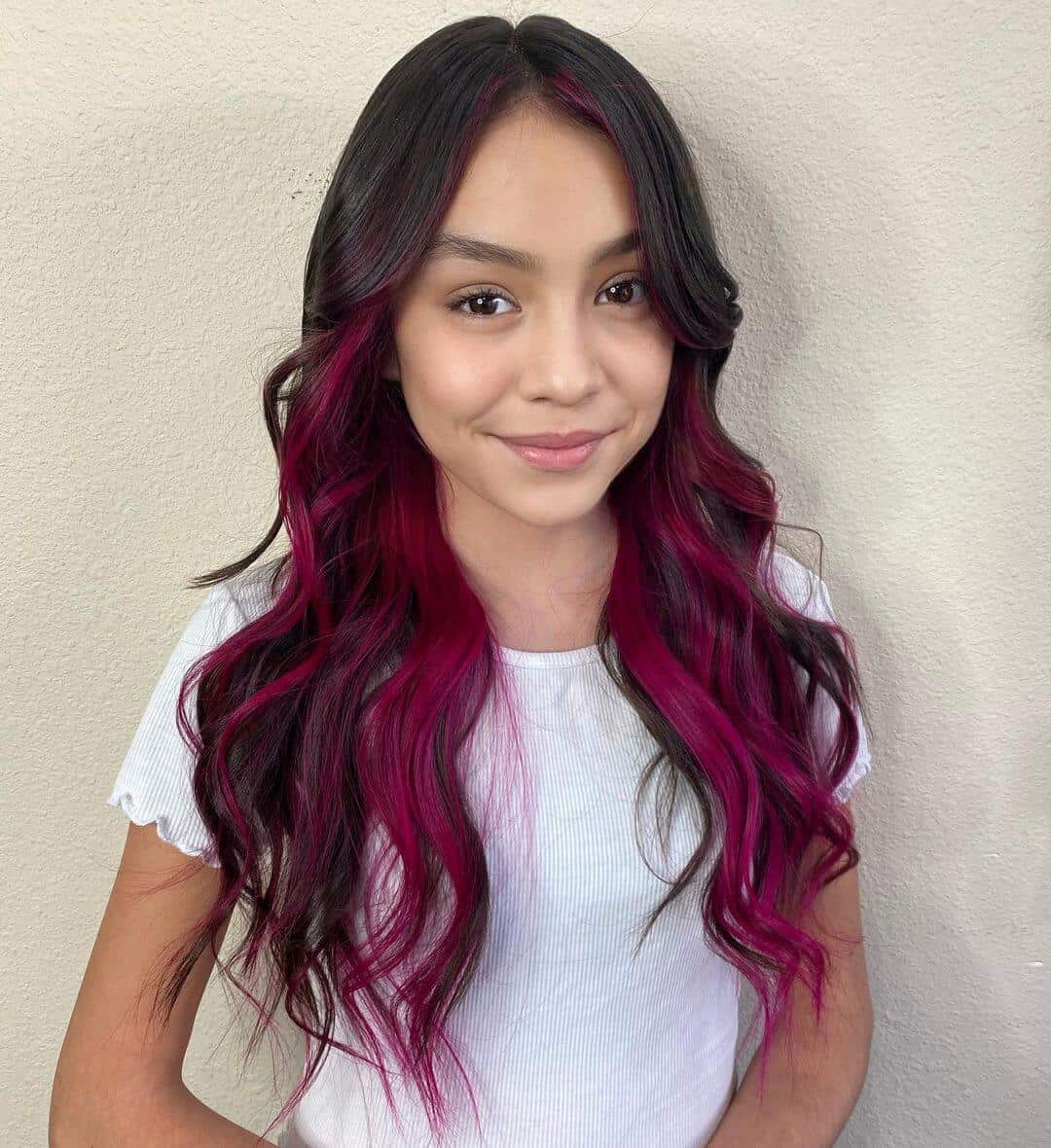 Curly curtain bangs can cover prominent foreheads and receding hairline. Plus this hairstyle is ultra-chic and stylish. It works best for those with medium to thick hair.
Layered Curls With Bangs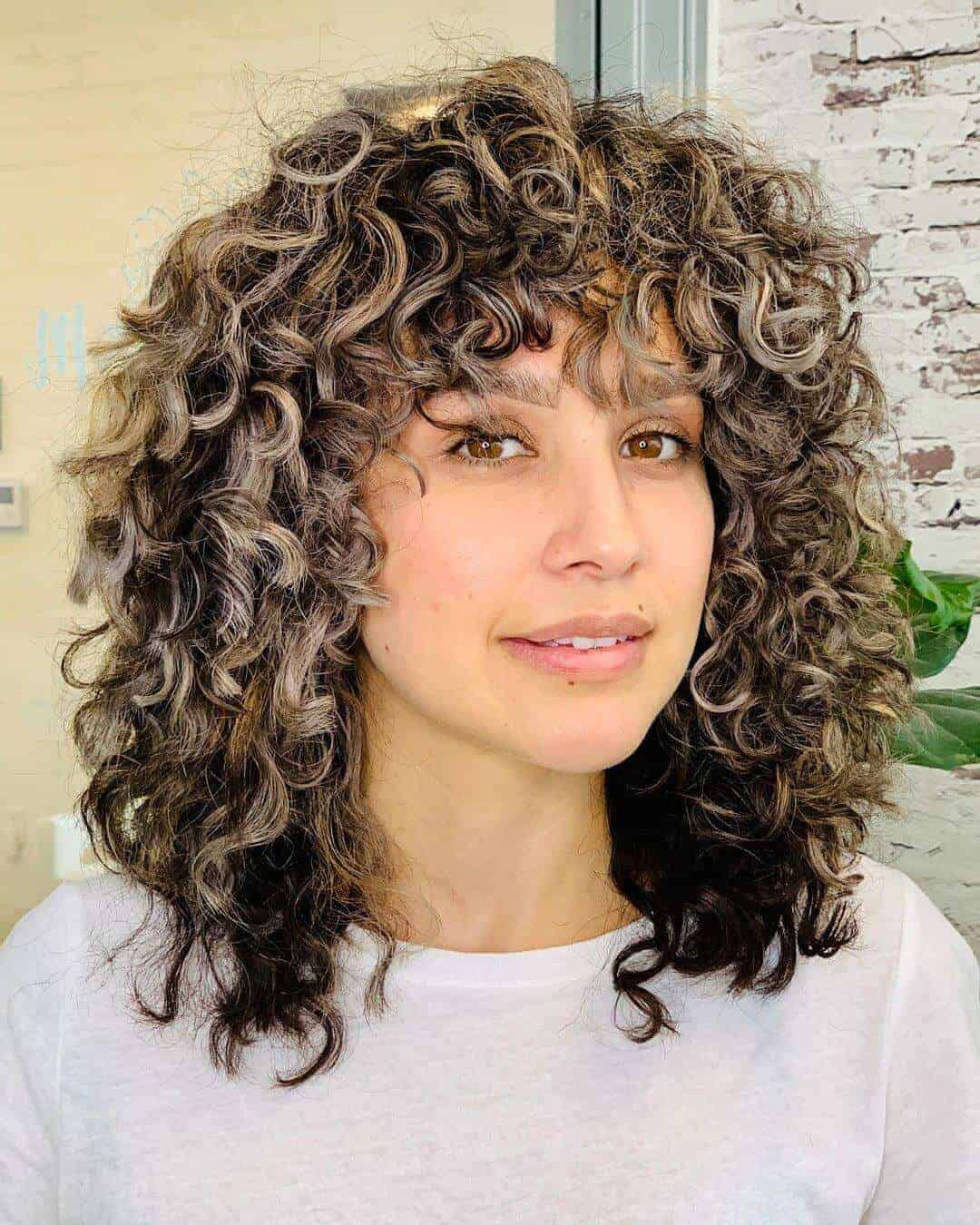 Combine layered cut with curly hair and you will get maximum volume. Then add bangs to make it extra stylish. This hairstyle goes well for long, medium or short hair. 
Curly Bob With Bangs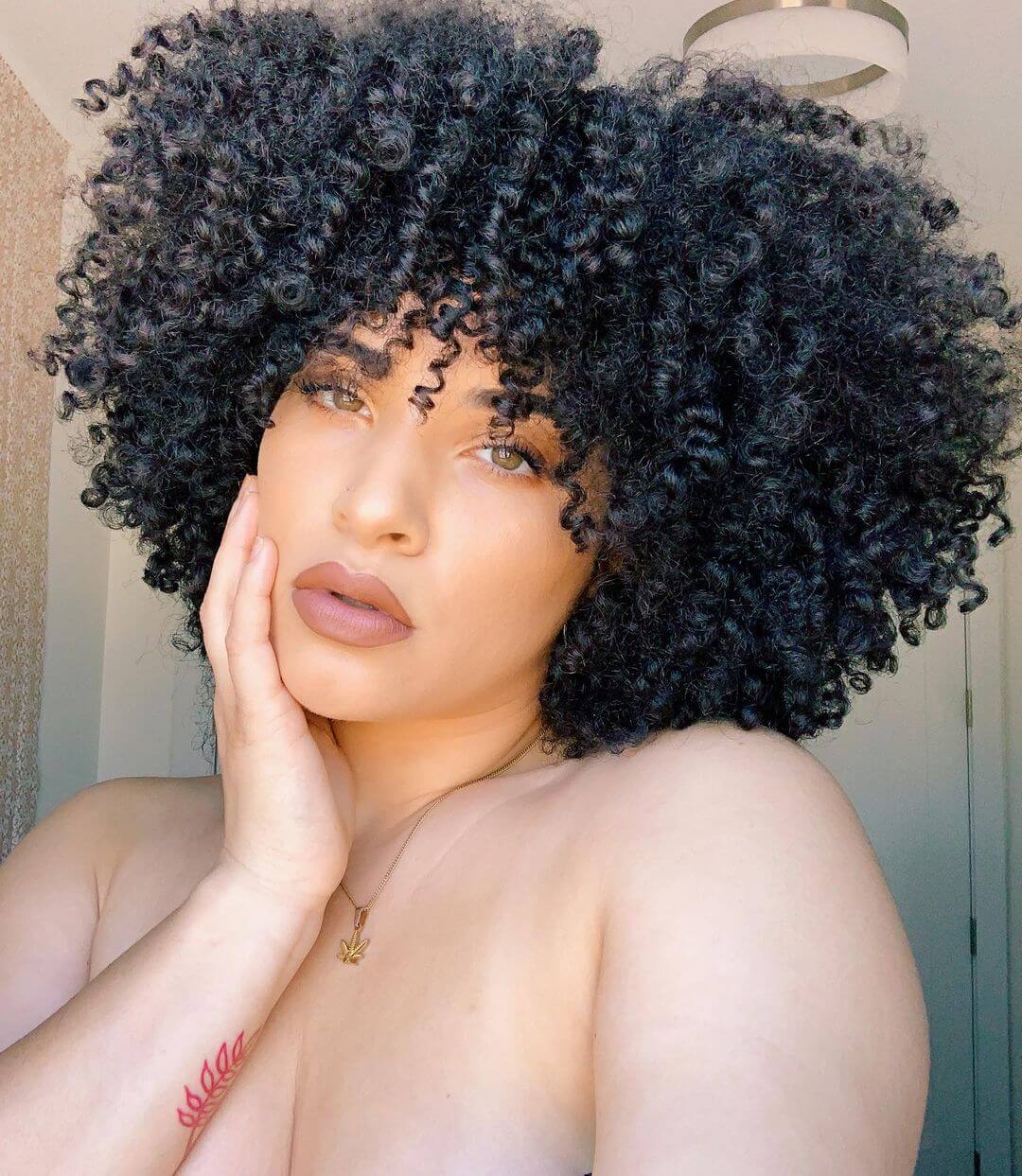 You do not need to wait until your curly hair grows longer. Style your curly bob with bangs. Choose between straight bangs or curl bangs to add dimension to your short hair.
Learn More 
Devacurl deva dryer is perfect for drying curly hair with its finger attachment that produces 360 degrees of airflow. If you will use a blow dryer, always make sure that you are using the proper temperature so you don't burn your hair. 
Short Baby Bangs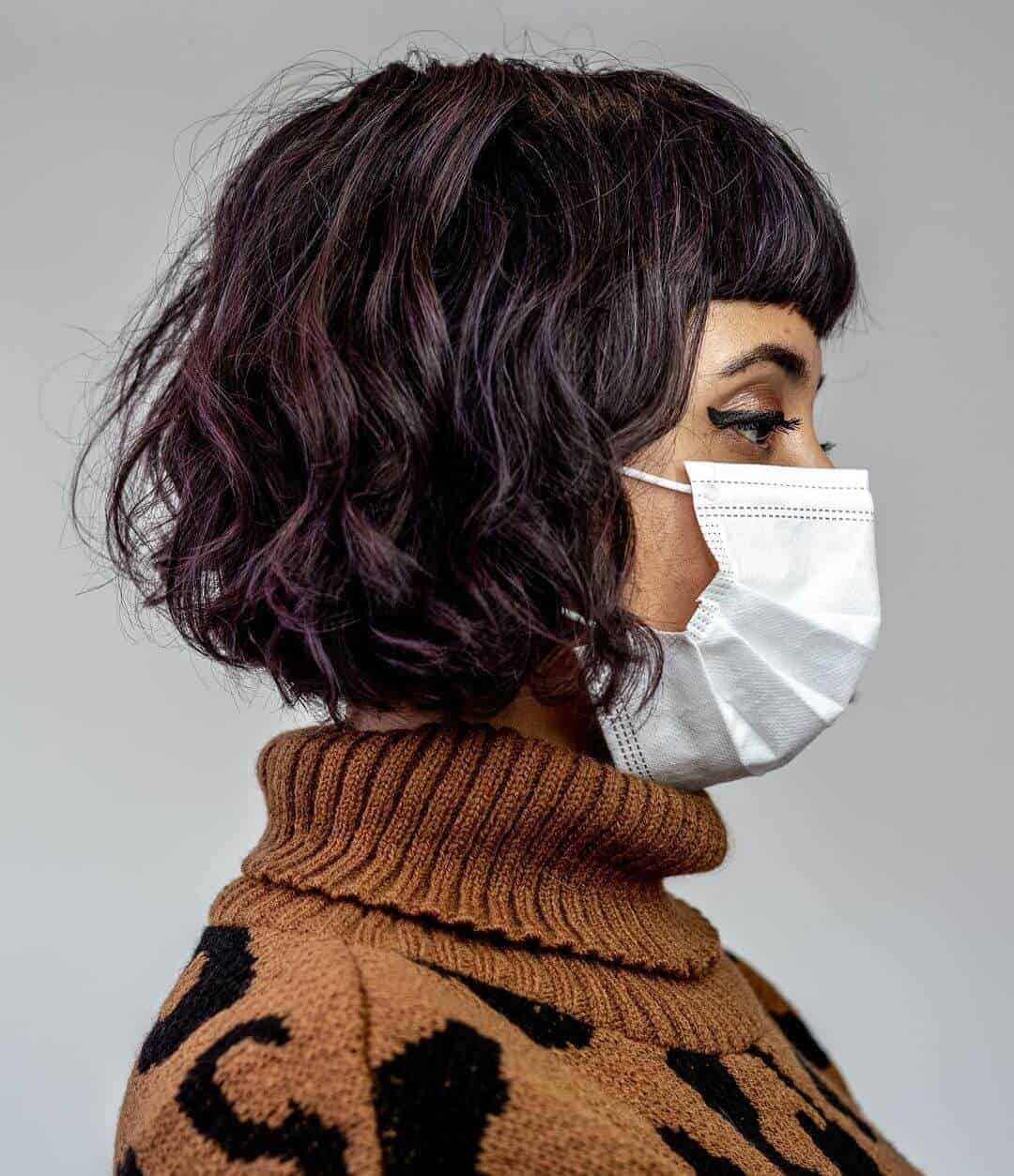 If you want to look cute and younger, add short baby bangs to your curls. Not only will you look younger but this hairstyle can also give you a fresher bang.
Shaggy Curls With Bangs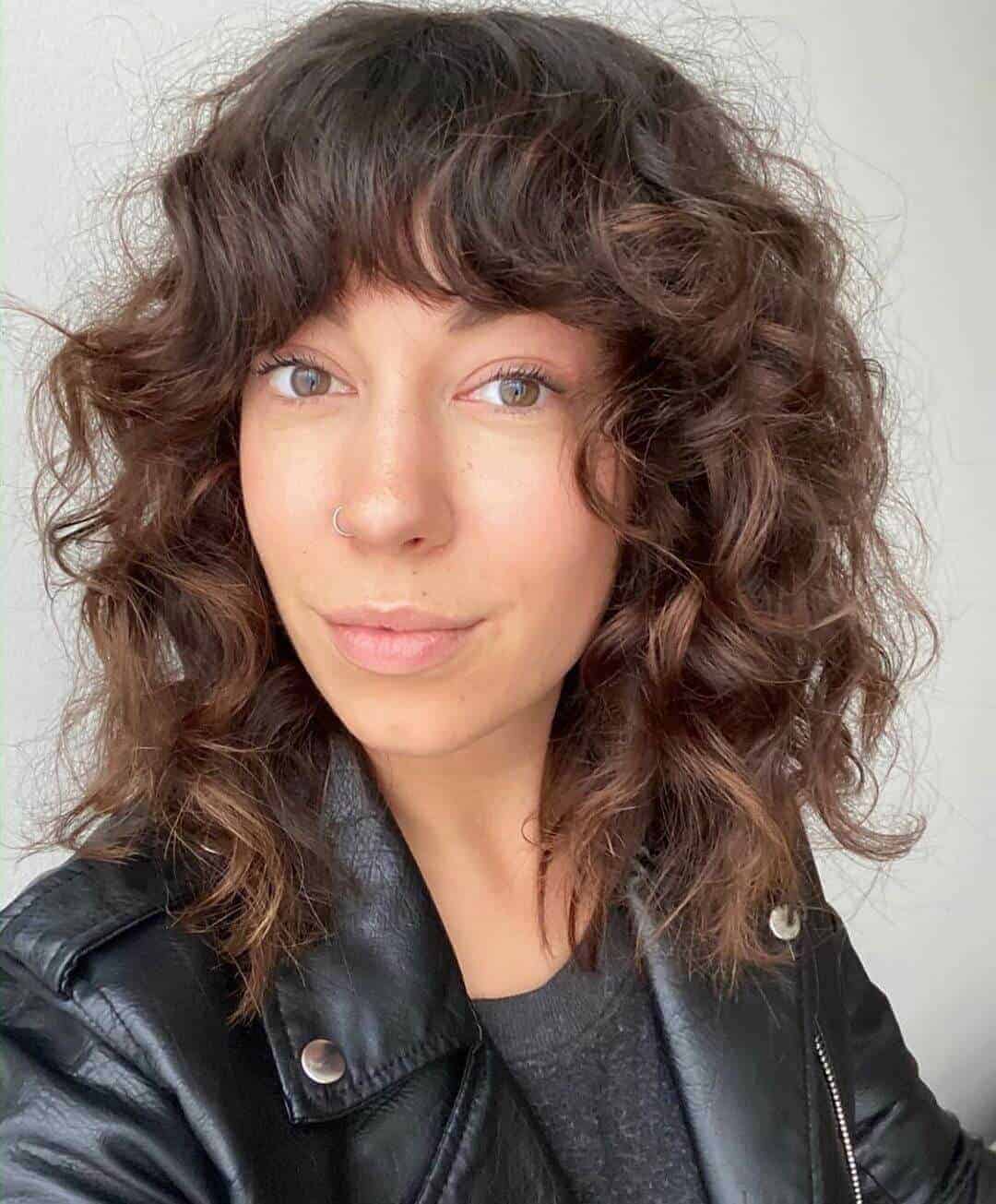 A shaggy haircut is a layered hair on steroids. This hairstyle works best for medium to long hair. Longer hair makes all the different layers of the hair more noticeable. Add bangs to this textured hairstyle for extra styling.
Curly Fringe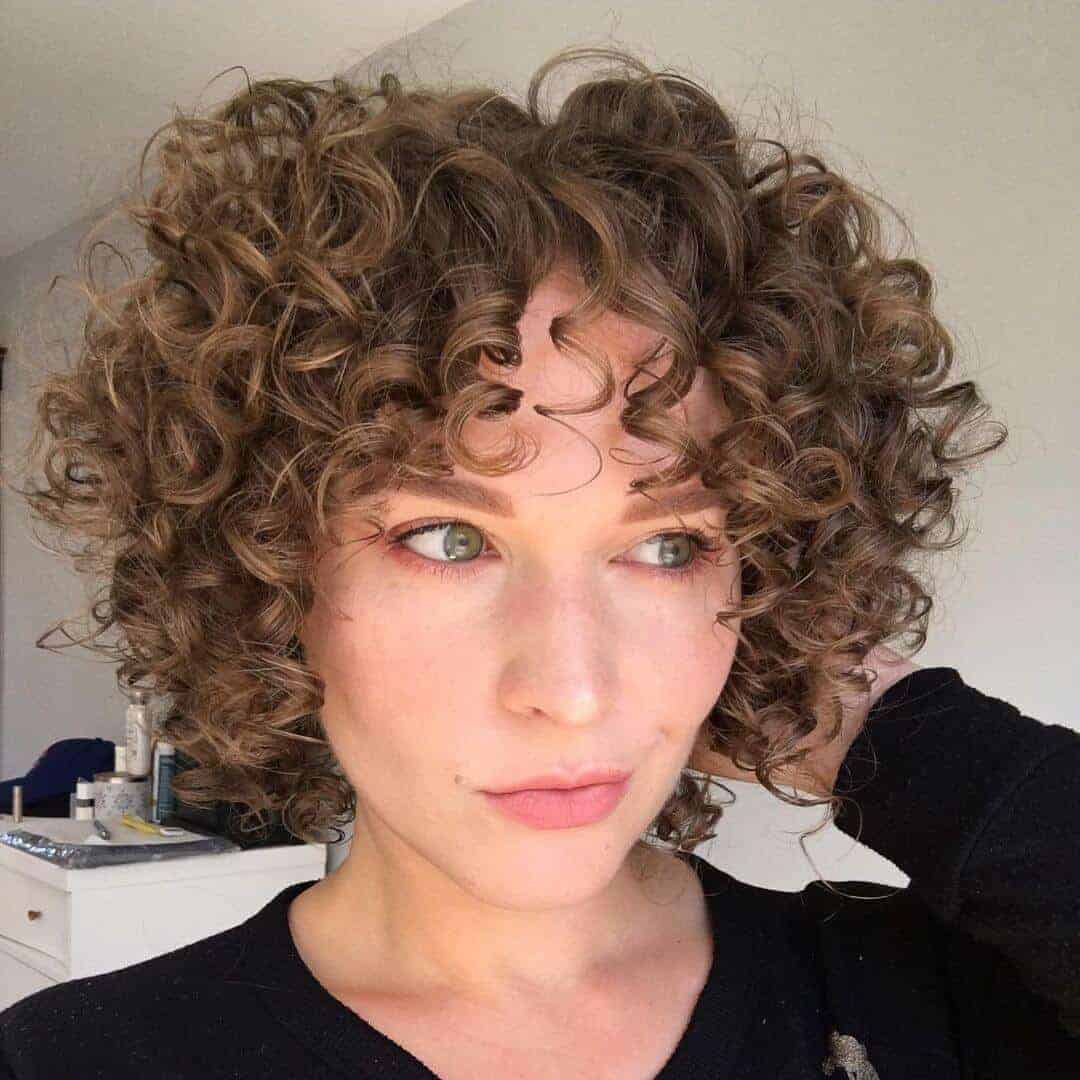 Curly fringe is becoming on-trend. This fits not only on naturally curly hair but also on straight hair. Add texture to your hair with cute bangs to look younger and fresher.
Straight Bangs On Curly Hair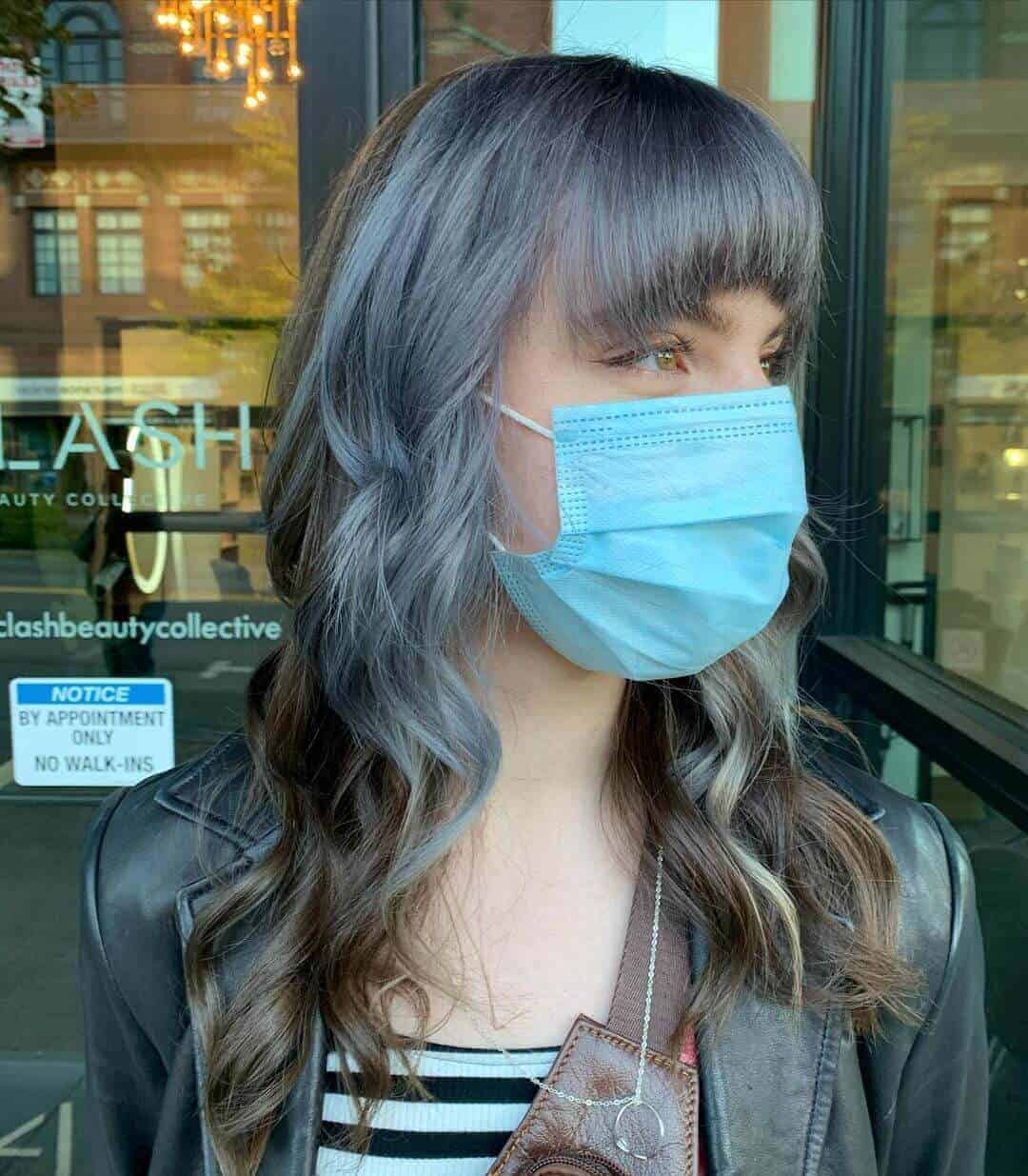 It seems an impossible combo but straight bangs on curly hair work well together. Add a touch of subtlety to your voluminous curls by doing straight bangs. This works best for women with round and oval faces.
Volumizing Curly Hair With Bangs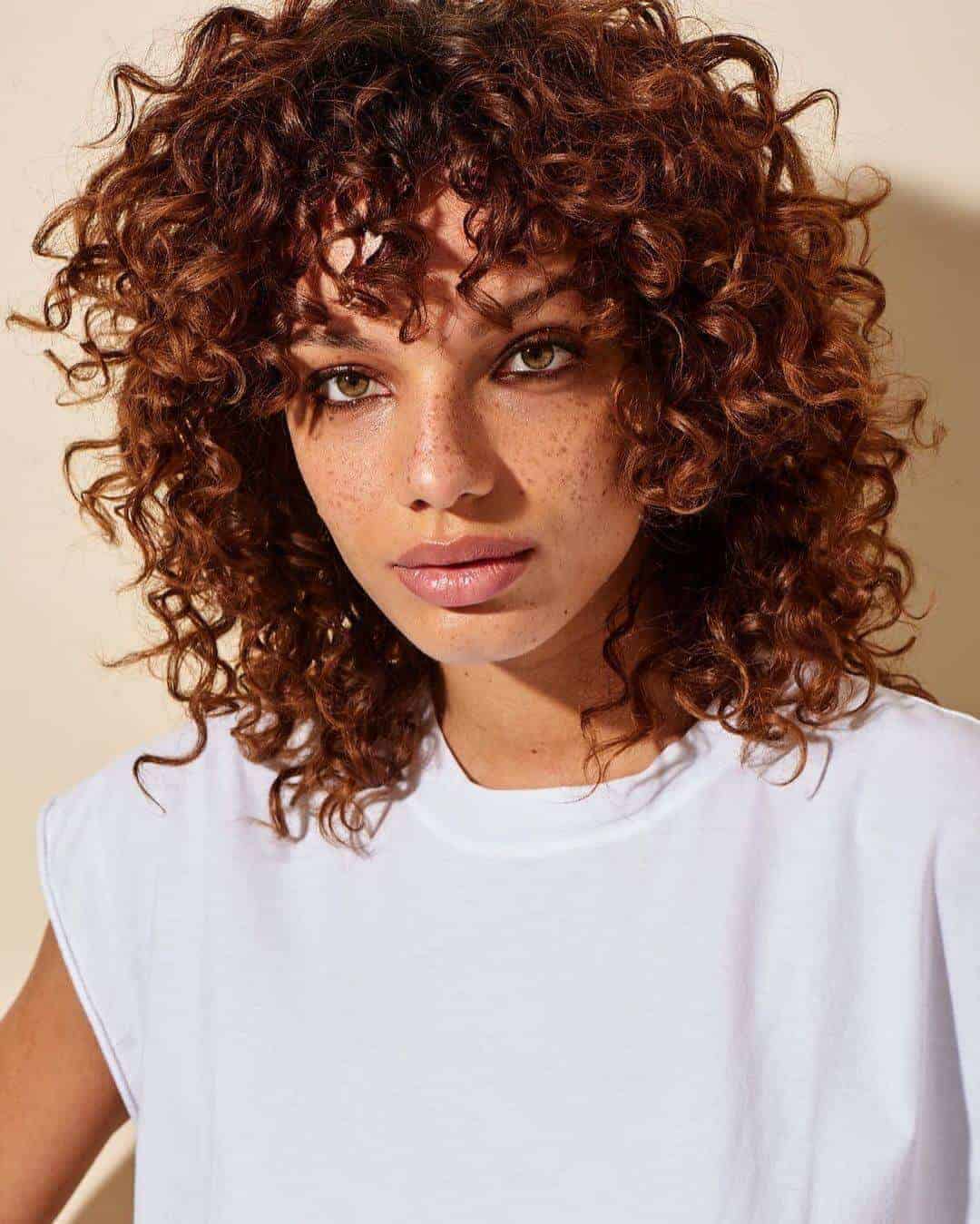 This hairstyle is best for women with kinky and small curls. Cut your bangs on the right length that compliments the natural curls of your hair. Cleanse your hair while maintaining its volume with Davines Love Curl Enhancing Shampoo.
 Learn More
Loose Curls With Straight Bangs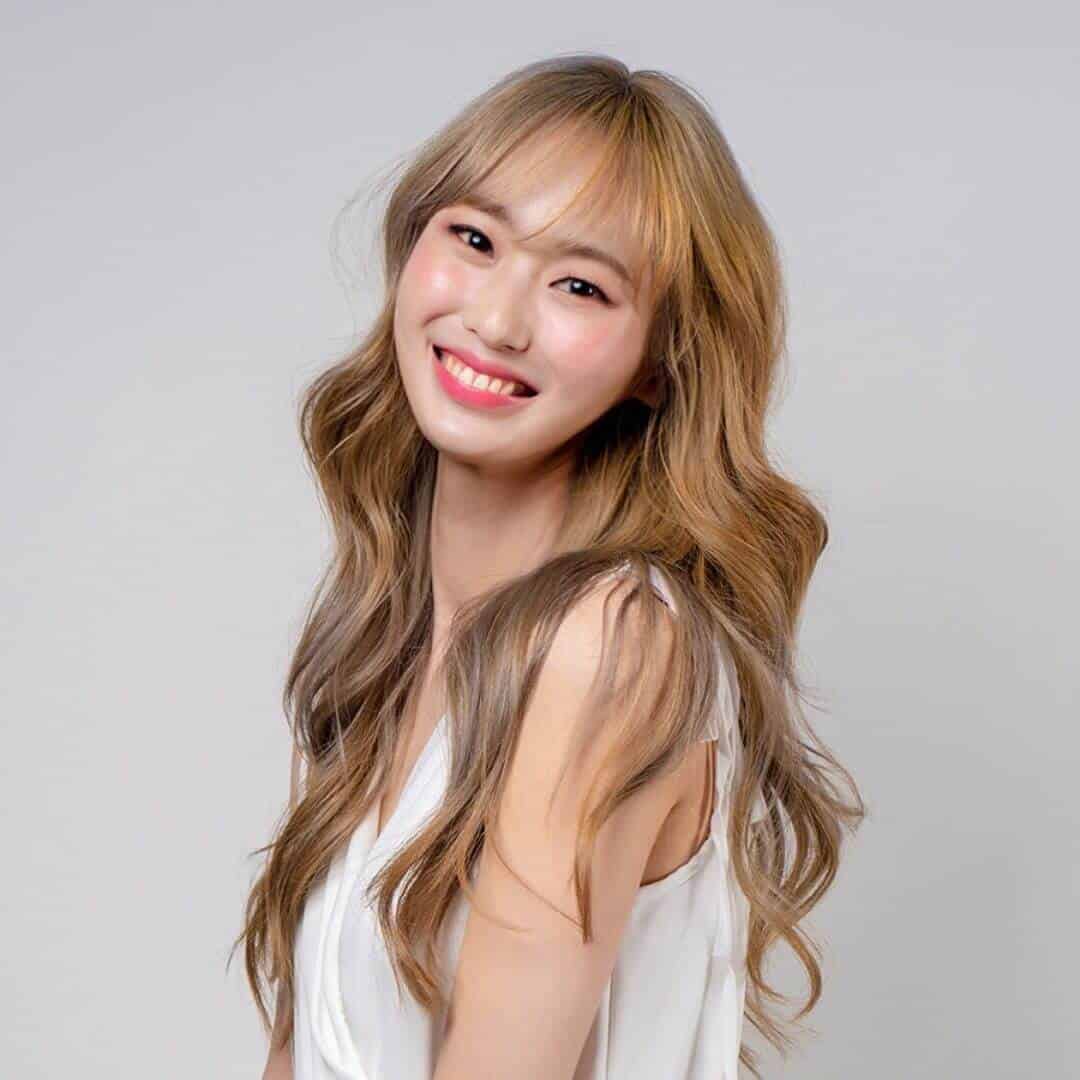 Loose curls with straight bangs hairstyle are for women with wavy hair. Compliment the natural waves of your hair with straight bangs. This gives a soft and light feeling to the hair.
Curly bangs may look effortless but they also need lots of love. Like the rest of your hair, your bangs also need support to keep them from drying out and becoming a frizz on your forehead. Always keep your bangs and your hair hydrated and moisturized. What better way to keep your curly bangs bouncy than to keep them moisturized.