Curly bun hairstyles are quick fix hairstyle that can still make you look posh and chic.The curly bun is not just a summer hairdo. It can also be worn on any occasion and in any season. 

This trending, chic and uber-cool hairstyle is getting even more popular. Not just for girls but even for boys as well. There are many different ways to do a curly bun. Messy bun or well-kempt bun, you have many options to choose from.

But before getting your bun, make sure to keep your hair healthy. And remember not to tie your bun too tight all the time that it can make your edges thin out. 

Here are 10 curly bun hairstyles to try for an everyday look.
Afro High Bun
Wearing this hairstyle is hitting two birds in one stone. Get a stylish hairstyle while protecting your hair. Afro high bun is a protective hairstyle that keeps your curly hair from breakage. Tie your curly hair on a high bun on top of your head and voila! You get your stylish bun. But be sure not to tie too tight to avoid thugging your hair causing your edges to thin out.
Low Curly Bun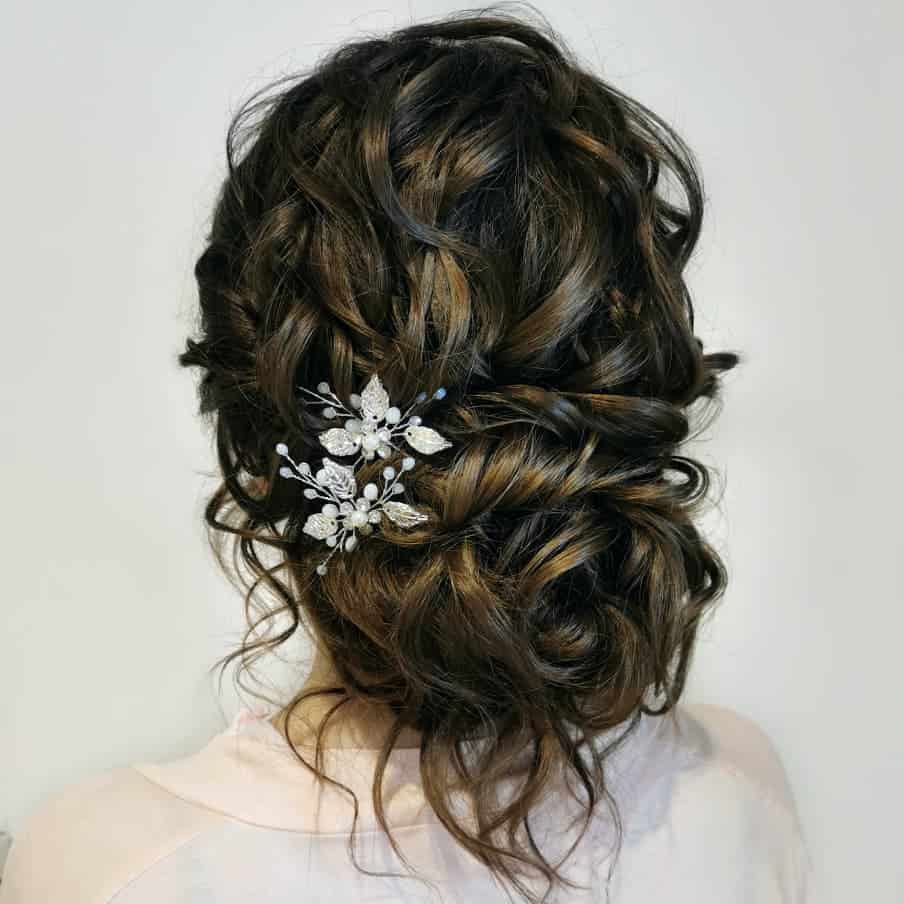 If you want a simple yet elegant hairstyle, then a low bun is the perfect hairstyle for you. Tie your hair into a loose ponytail at the base of your neck. Then wrap your hair into a bun and pin the strands to secure them. You can do a messy curly bun for a casual hairstyle. Or you can also do a well-kempt bun for a more elegant hairstyle.
Braided Bun Hairstyle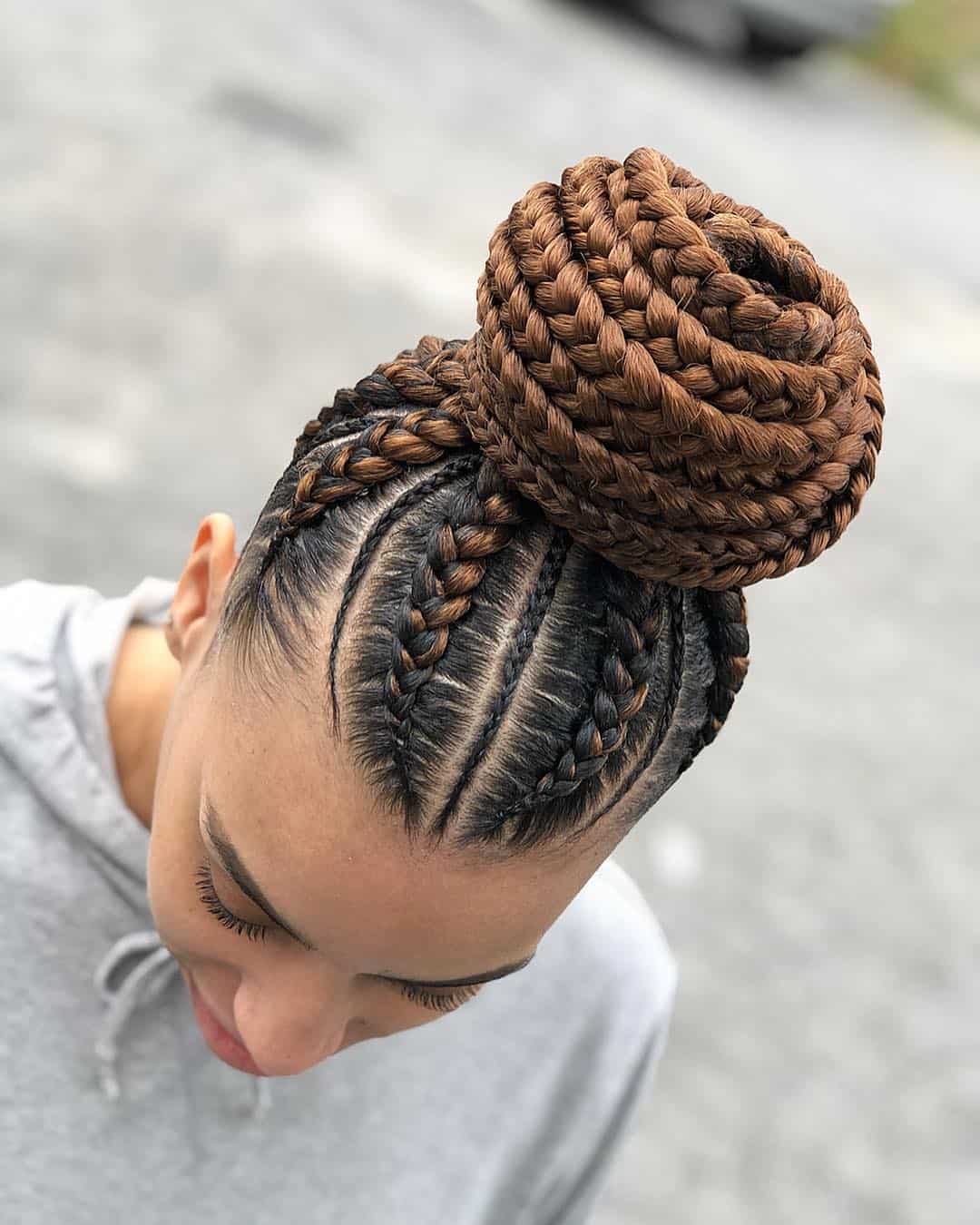 The braided bun is a common hairstyle for bridesmaids. But this is a versatile hairstyle that can be worn on any occasion. Take a section of your hair in the front on two sides of your head. Gather the remaining strands at the back of your head and tie them in a bun at the bottom of the neck. Do a braid on the two sides of your head. Wrap the bun with the braided curly hair and secure it with a pin.
Pineapple Bun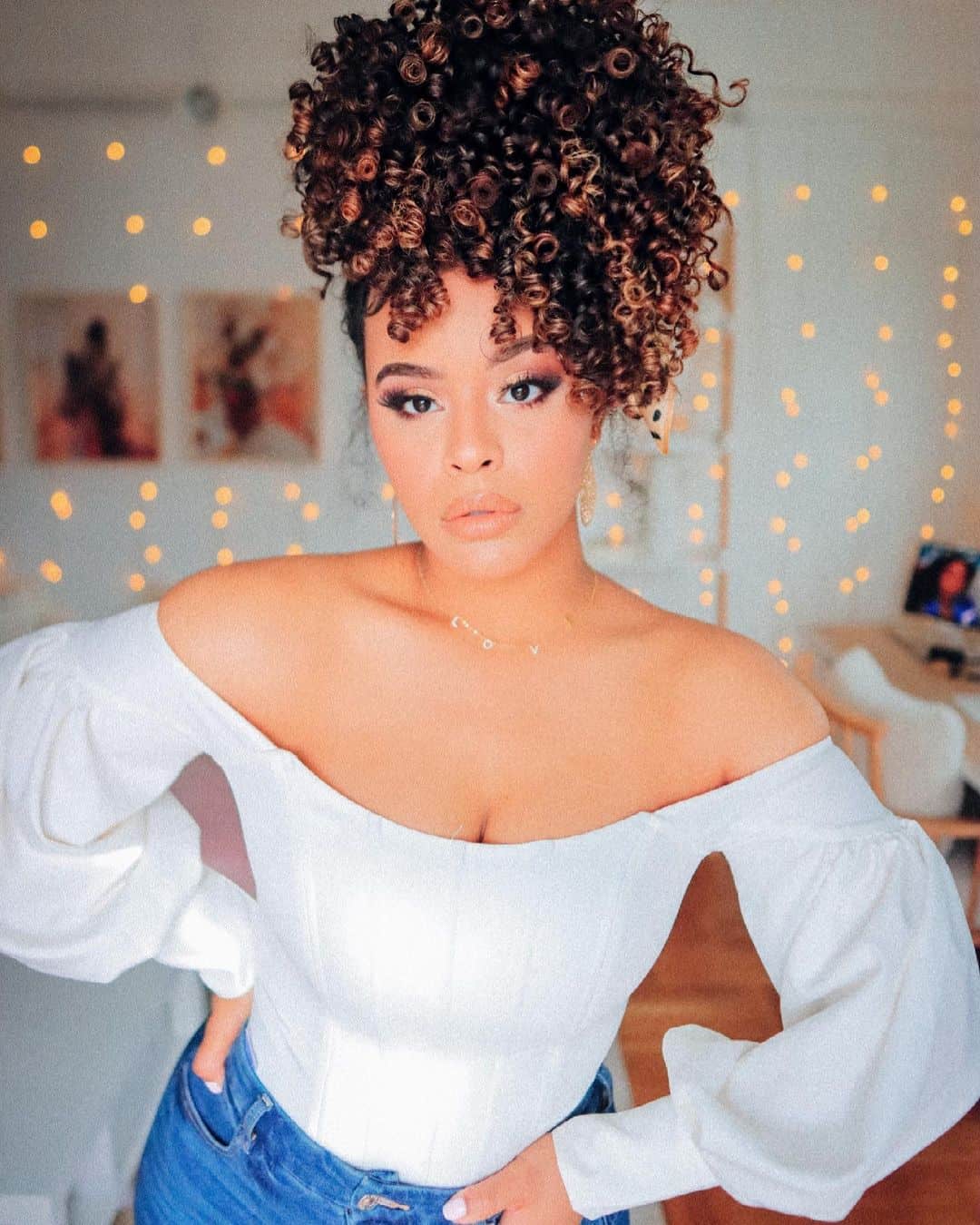 Secure and protect your hair the stylish way! Pineapple bun is originally a protective hairstyle to reduce hair breakage while sleeping. Needless to say, because it looks stylish and chic, it became not just a sleeping time hairstyle. It also became a daytime hairstyle especially for women with coily and kinky hair.
Bantu Knots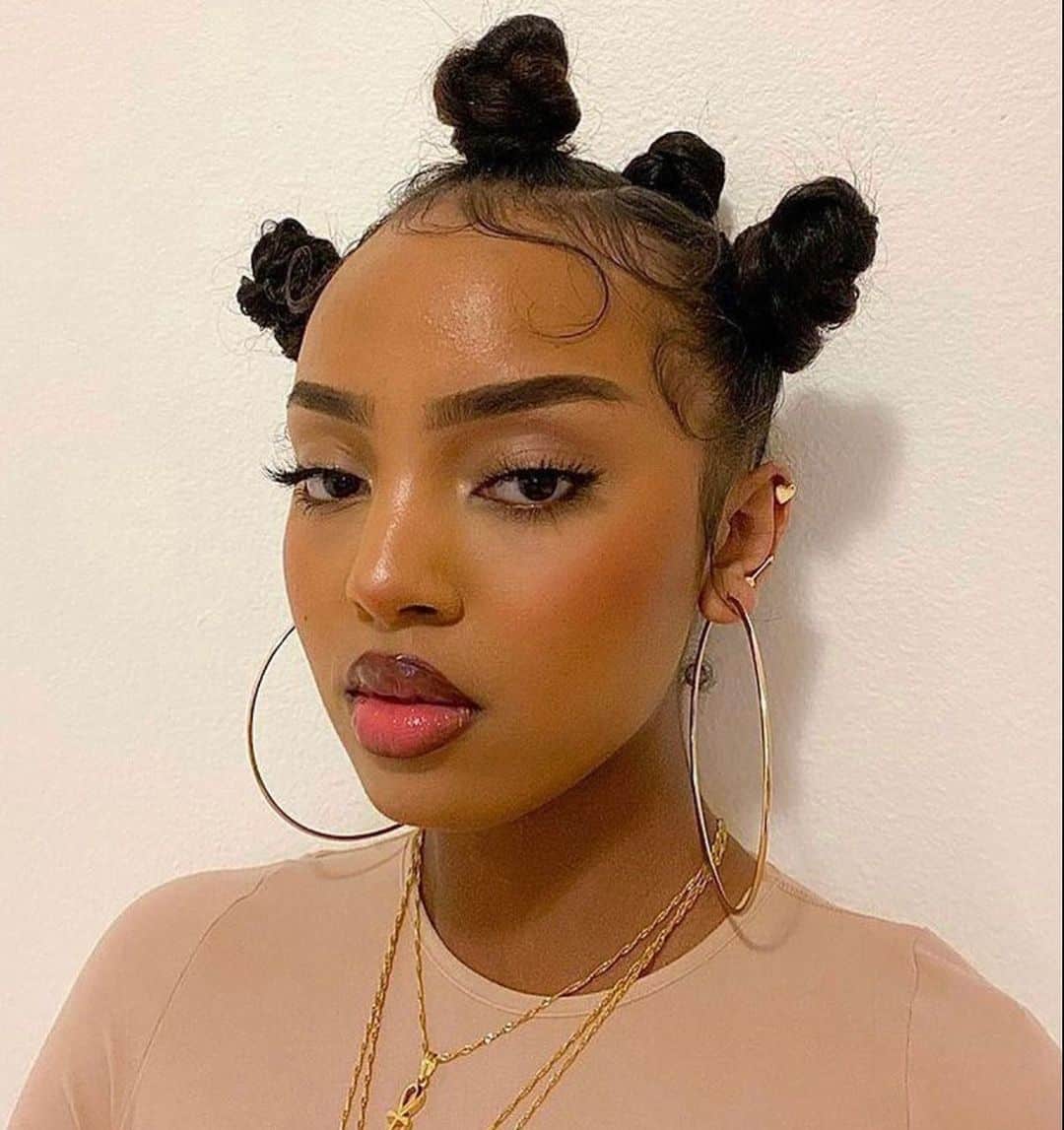 If you have time and you want a cute curly bun, try Bantu knots. Divide your hair into many different sections. Tie each section into a twist. This will create small spiralled knots. Secure each section with a pin or a rubber band. Be sure not to twist your hair too tight to avoid hair breakage.
Space Buns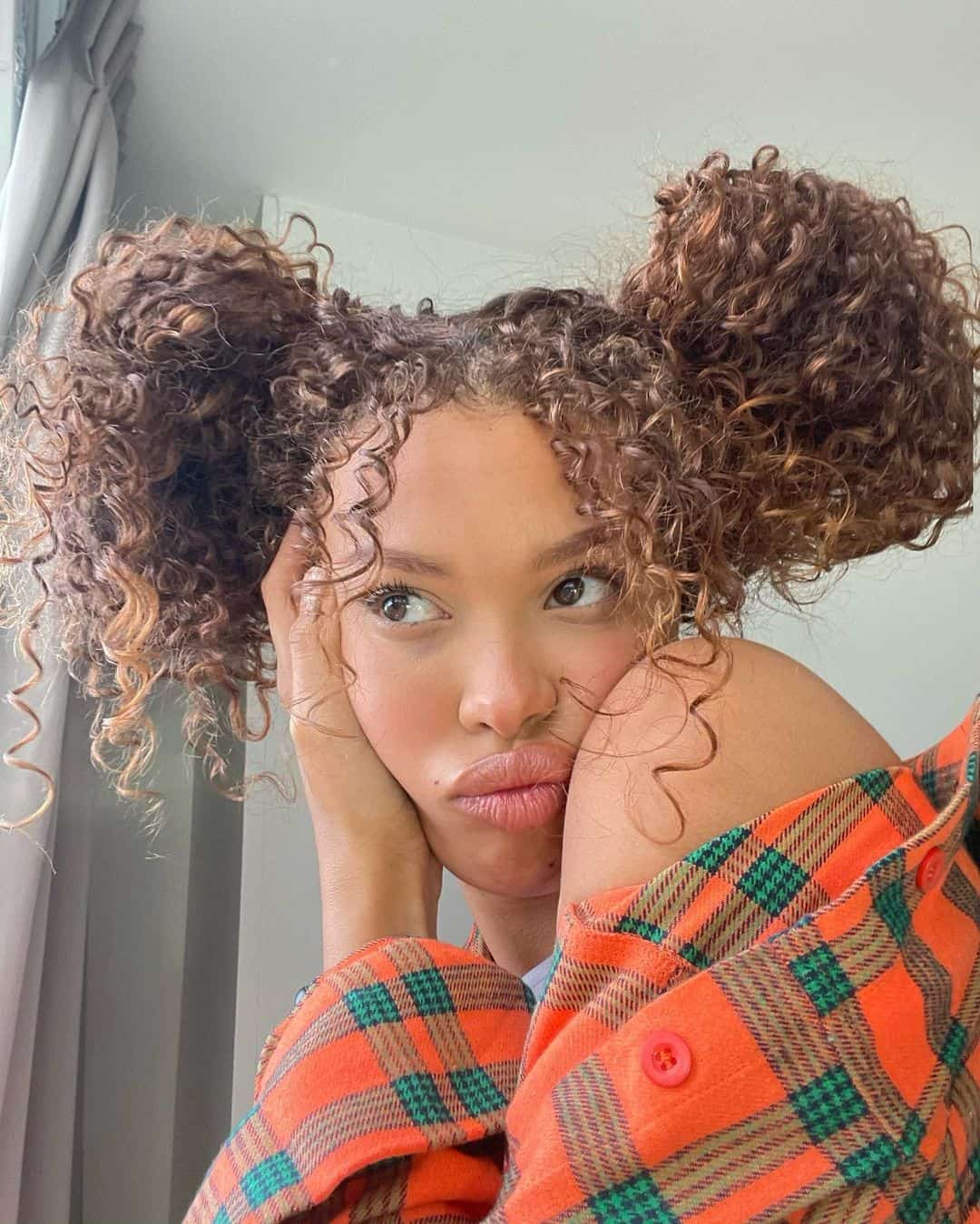 Wanna channel the princess-of-the-space vibe? Try this fun and uber-cool curly bun hairstyle. Part your hair in the middle to create 2 equal sessions. Tie both sides into a pigtail. Twist your pigtail into a bun. Wrap the twisted hair to the base of the pigtail to create your space buns. Secure your hair with a pin or a rubber.
Messy Bun Hairstyle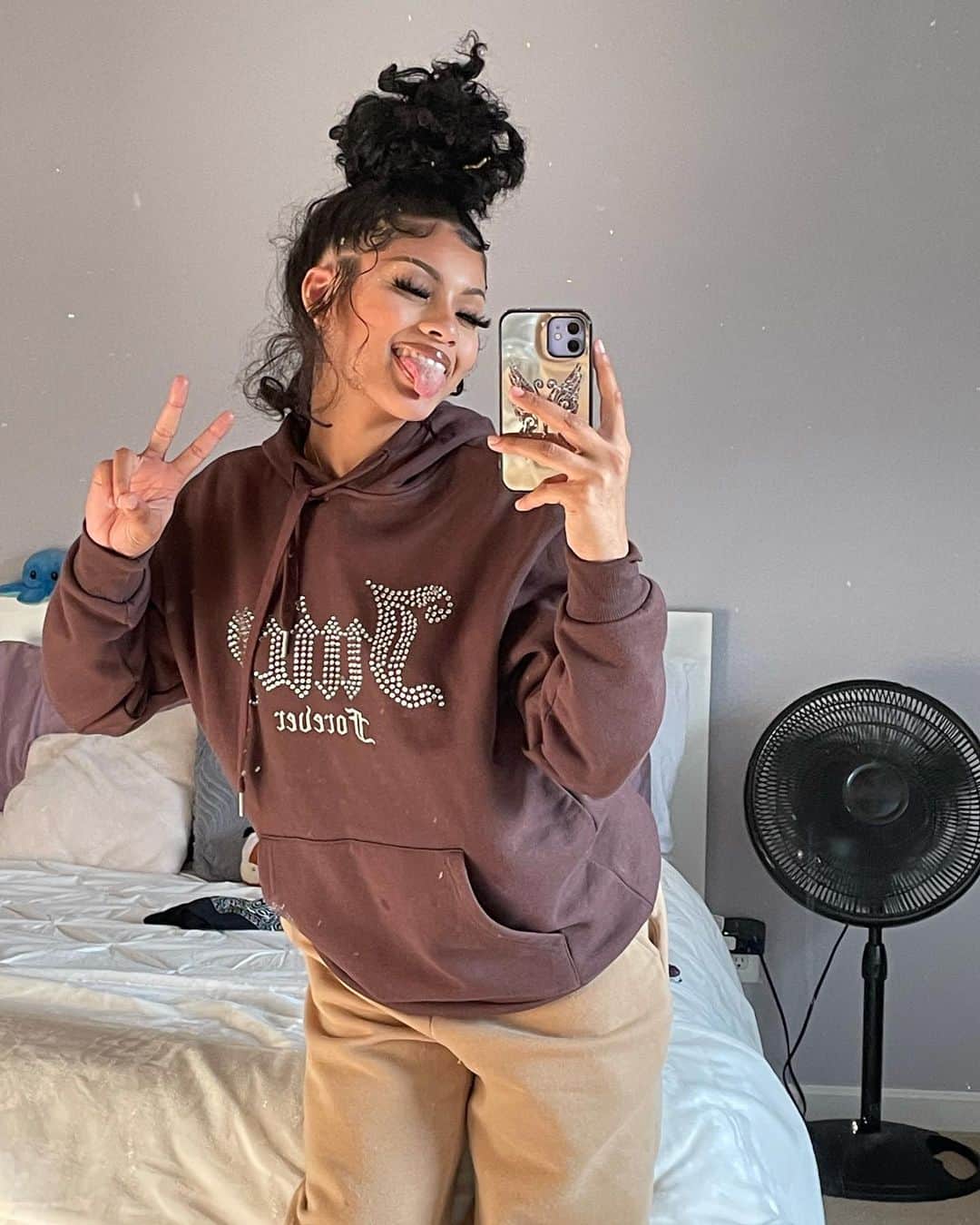 The messy bun is the easiest and one of the most popular curly bun hairstyles. You can wear this to a casual event. And you can also wear this to a formal occasion paired with a formal dress. Make a ponytail – either high or low, it will still look chic so don't worry. Wrap your hair at the base of your ponytail to create a bun. Lossen up a few pieces to make it look more effortless. Secure with a pin of a rubber.
Half Up Bun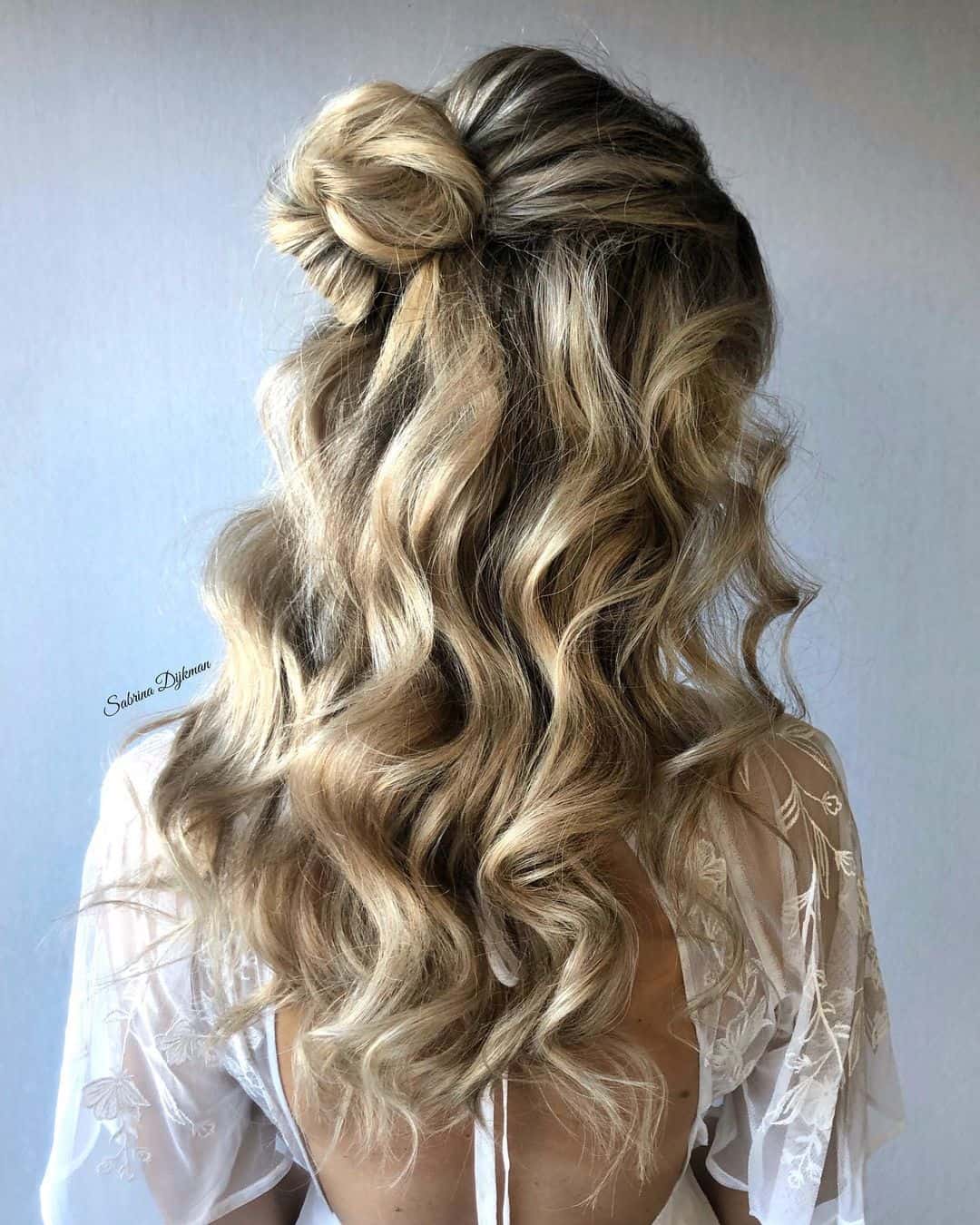 If you want to make your hair look thicker, try a half-up bun. Tie the upper section of your hair at the back of your head. Twist your hair at the bottom of the ponytail to create a bun. Let the remainder of your curly hair loose and flow naturally. The bun on top of your head will give the appearance of volume on your hair.
Fishtail Bun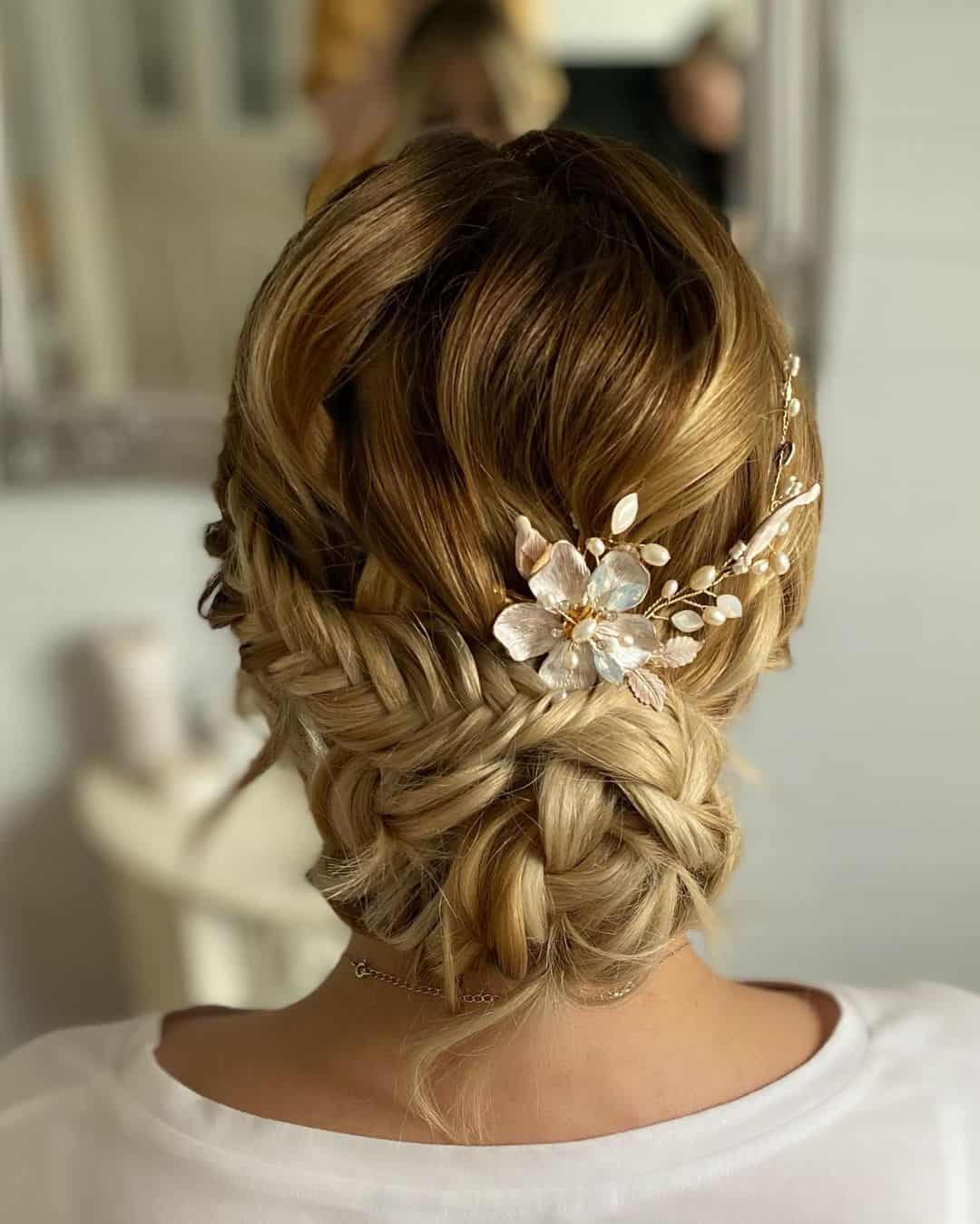 We all know that a fishtail braid is one elegant and stylish hairstyle. Level up your bun by combining the elegant fishtail braid with your bun. Create a fishtail braid from the front of your head. Tie the remaining hair into a low bun at the bottom of the name. Wrap the bun with the fishtail and secure it with a pin. This can be a messy bun wedding hairstyle or a casual evening date hairstyle.
French Twist Bun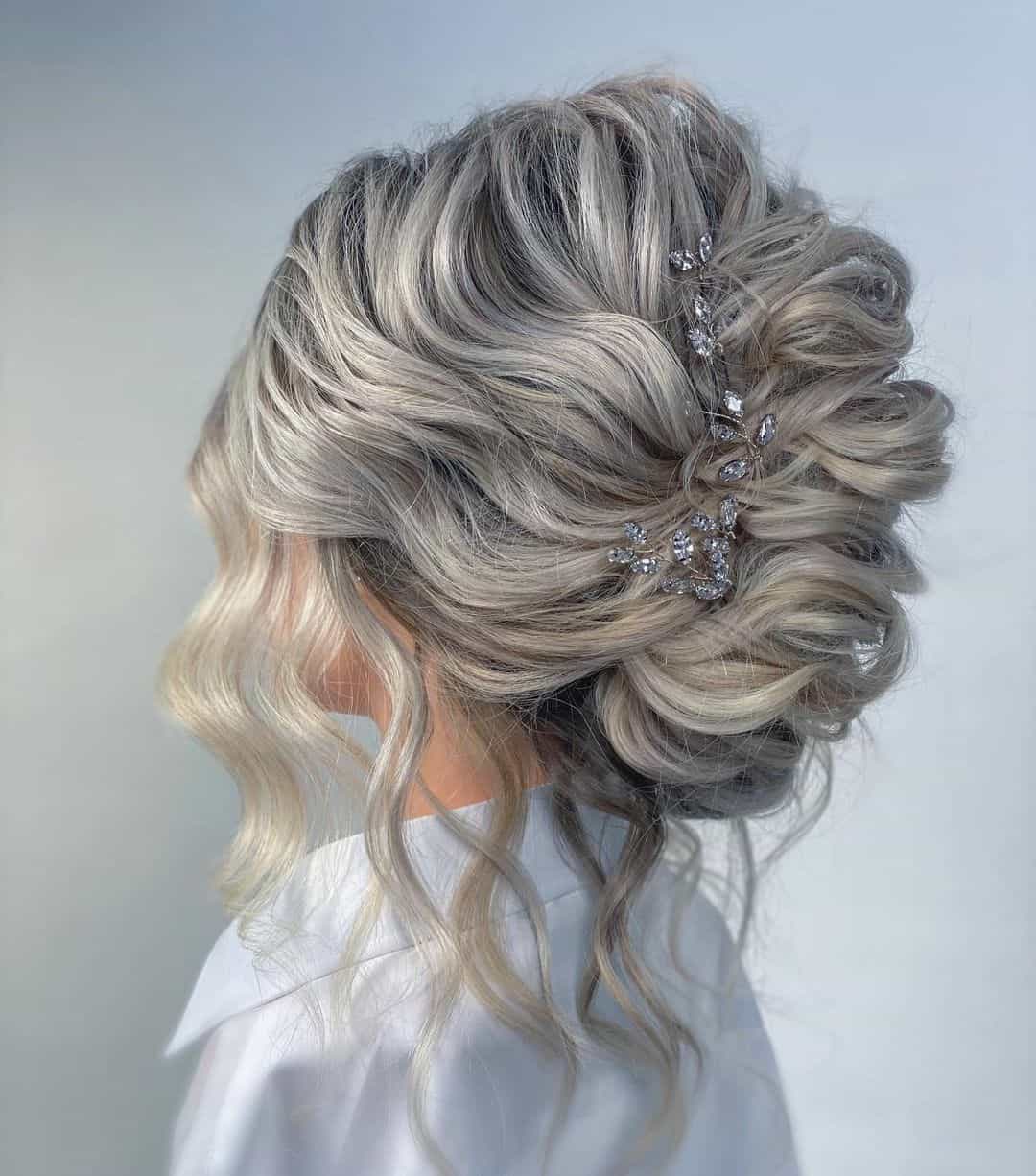 French twist bun is a simple but elegant curly bun hairstyle. This hairstyle is a bun at the bottom of the nape. Sweep all your hair into one side and secure it with a bobby pin. Brush the hair to the opposite side and then twist the hair up. Make sure to tuck the ends inside the "tunnel" created by your hair. Secure it with a pin.