Get a cute curly hairstyle for your kids and make them enjoy playtime with friends. We have 20 adorable curly hairstyles for girls that will make hairstyling a breeze.
Young children are active and playful. They are a bunch of energy balls that do not seem to run out of battery. And with this, they need a cute hairstyle for kids that will not get in the way of playing. But sometimes, styling your kid's hair is becoming a task. Especially for busy working moms and for mothers of kids with curly and coily hair. Like adult hair, a kid's curly hair needs extra care and attention. They are fragile and can easily get damaged if not given proper care. But don't worry, we got you covered! Let hairstyling be a bonding moment for mothers and daughters with our tips and tricks on getting that cute hairstyle for kids. Here are some hairstyles for kid's curly hair.
Curly hair with headband
This simple and easy hairstyle is perfect for young girls with short hair. Accessories your kid's curly hair with a colourful headband
and keep their hair in place. This hairstyle only takes a few minutes to get done so if you are a mom on the go, this hairstyle is your best friend.
Half up and half down curls
For kids with thick hair, you can do a simple half-up and half-down hairdo for your kids. Just divide the hair into two sections. Tie the upper half on top of the head and the remaining hair at the back of the head. Simple and practical hairstyle for your cute little one. 
A Braided updo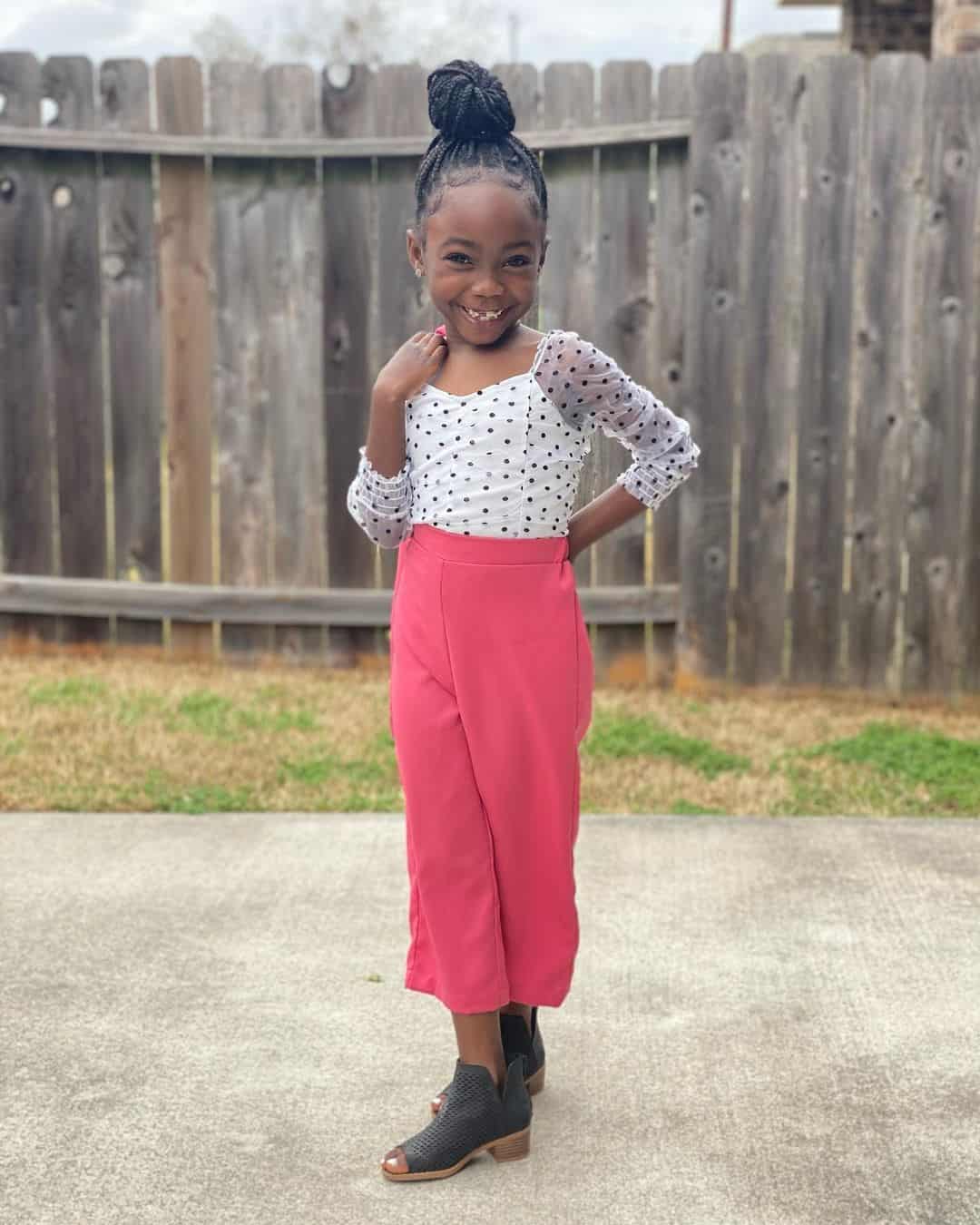 A braided updo is a protective hairstyle for your active and playful darlings. Plus, it is an uber-cute hairstyle! Although this might take some time to do, this hairstyle can last a few weeks. Just make sure to keep your kid's hair and scalp clean before braiding. Use a chemical and alcohol-free kids curly hair shampoo
 to keep your kid's hair healthy.
Sleek baby afro
Even short baby afro hair can be styled too! This sleek hairstyle is perfect for toddlers with growing afros. Take a small section of the hair at the front. Then brush it smoothly along the hairline. Use a hair gel
that is chemical-free and safe for kids to keep the hairs sleek and in place.
Pineapple updo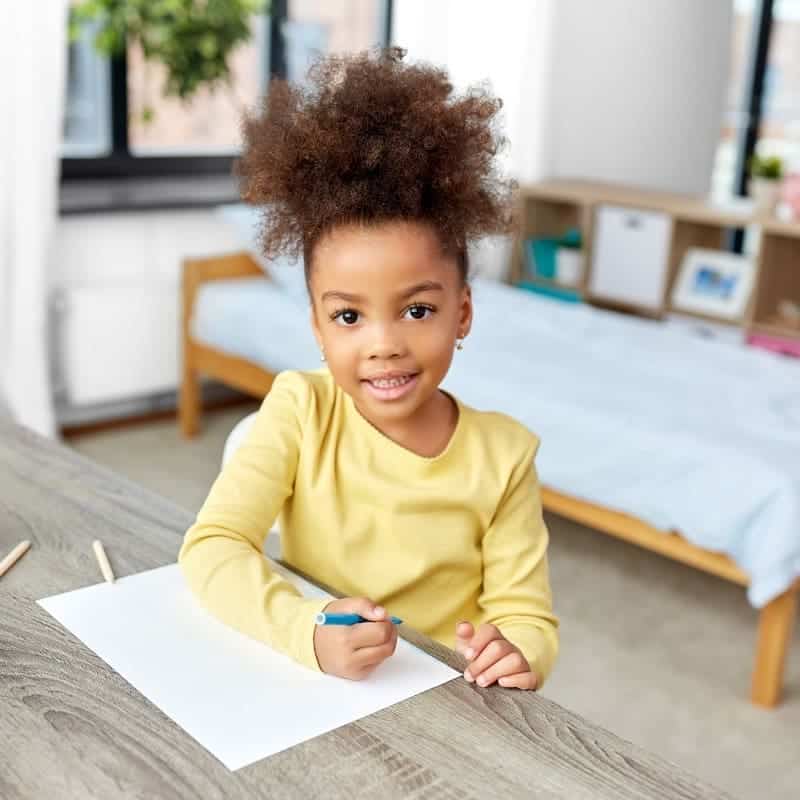 Pineapple updo is a simple protective hairstyle for kids. Gather your kid's hair on top of the head and tie it with an elastic band. This will create a pile of hair on top of the head making a cute hairdo that resembles a pineapple.
Protective style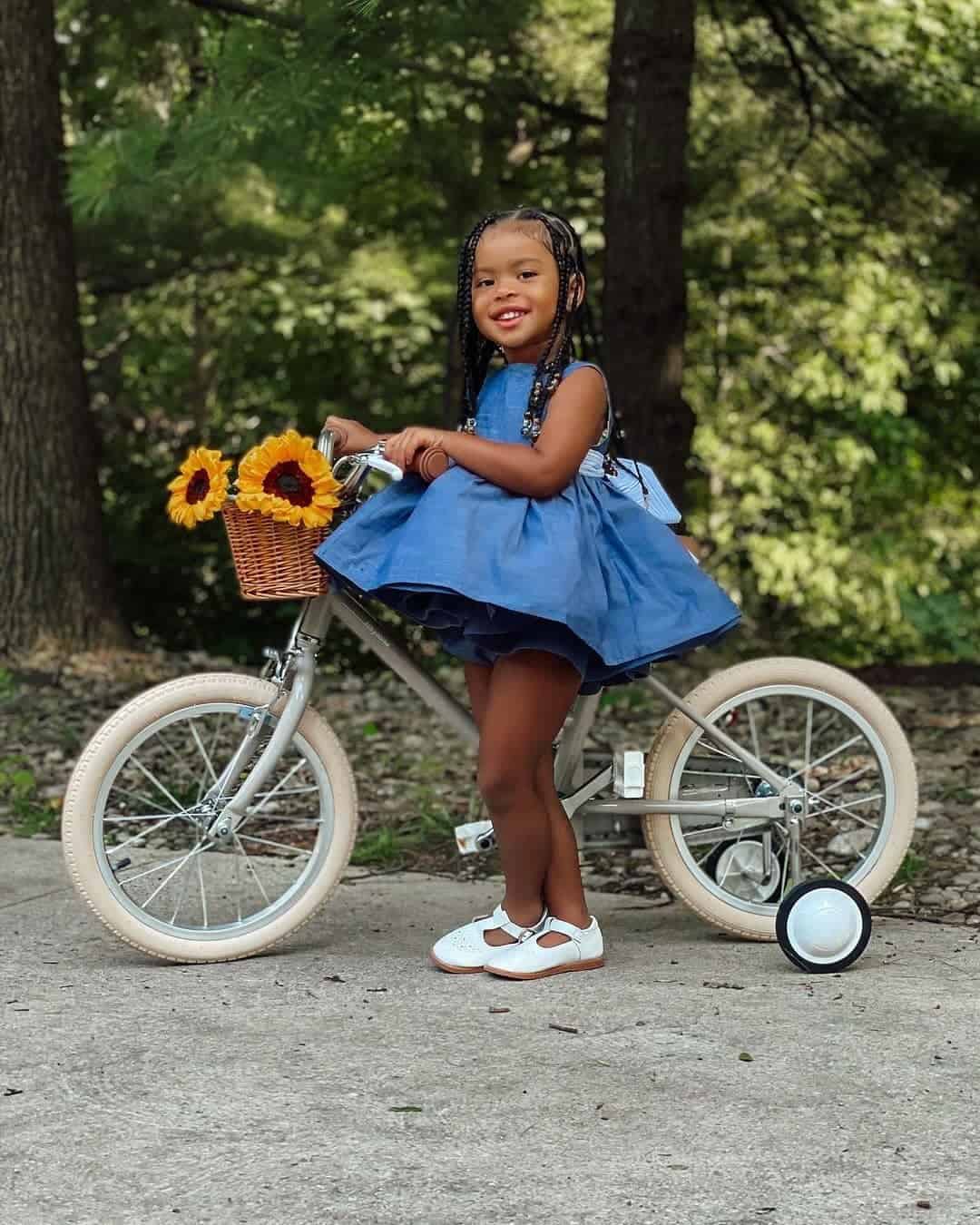 There are many different protective hairstyles that you can do on your kid's curly hair. You can do braids if you have plenty of time. Or a simple pineapple updo if you are pressed on time. 
Bantu knots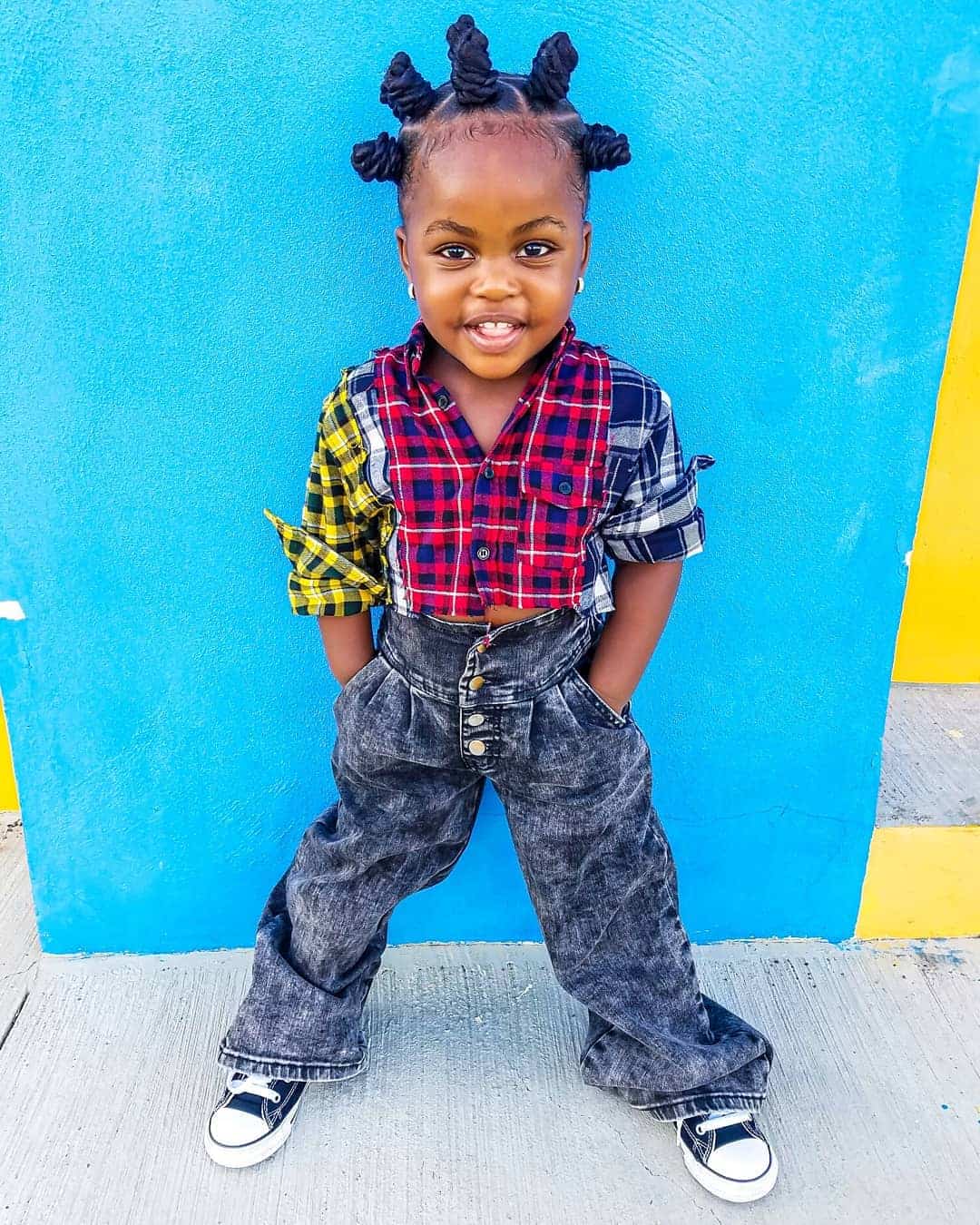 Bantu knots are done by sectioning off the hair, twisting them and wrapping them in a stack to form a spiralled knots. This cute protective hairstyle is for mom with active kids that want to make them look cute and adorable.
High ponytails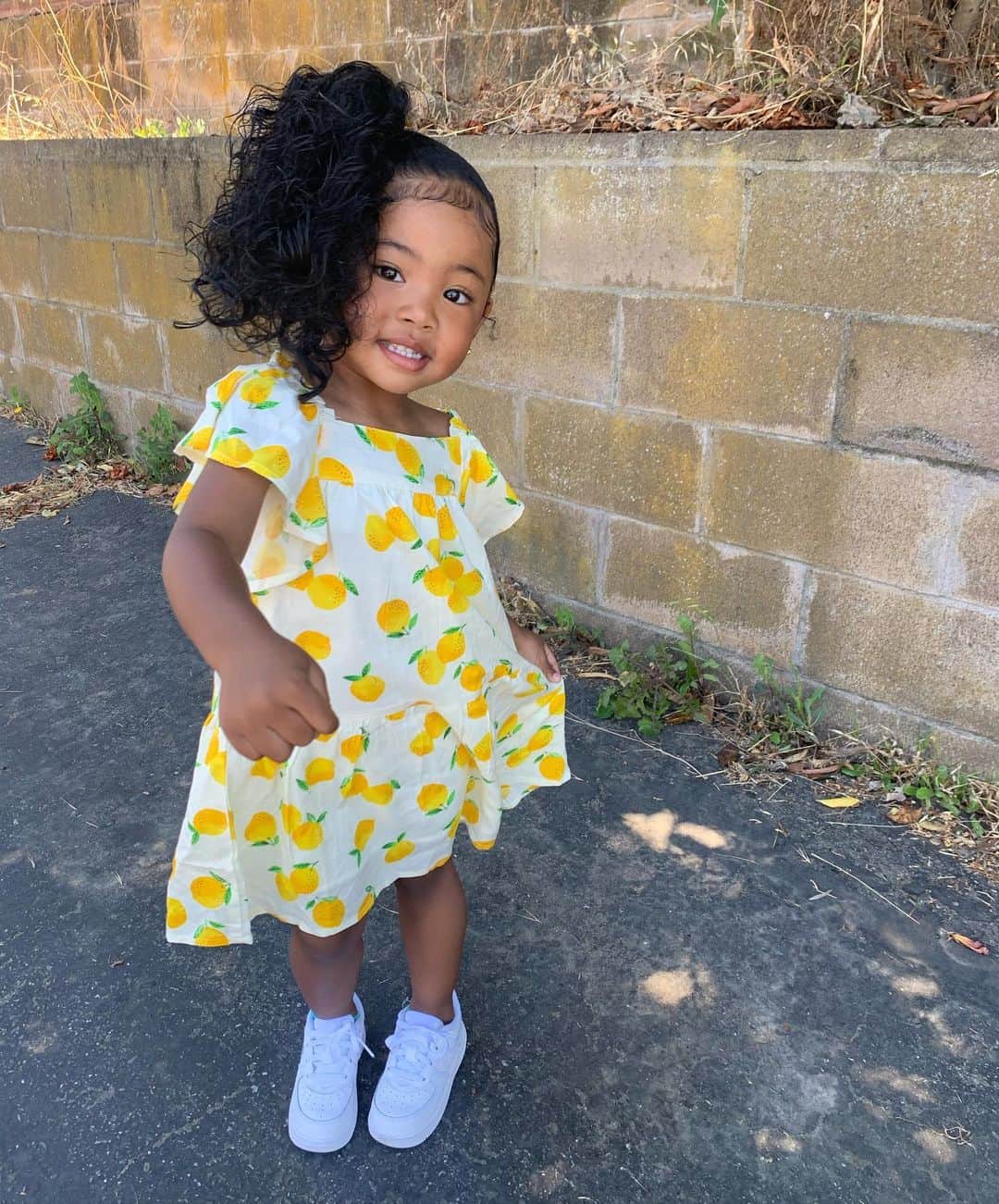 This hairstyle works for young kids and for young teens with medium to long hair. Tie your kid's curly hair into a high ponytail and let the length of the hair fall naturally. You can do a variation of high ponytails by splitting the hair in the middle to create cute pigtails.
Afro puffs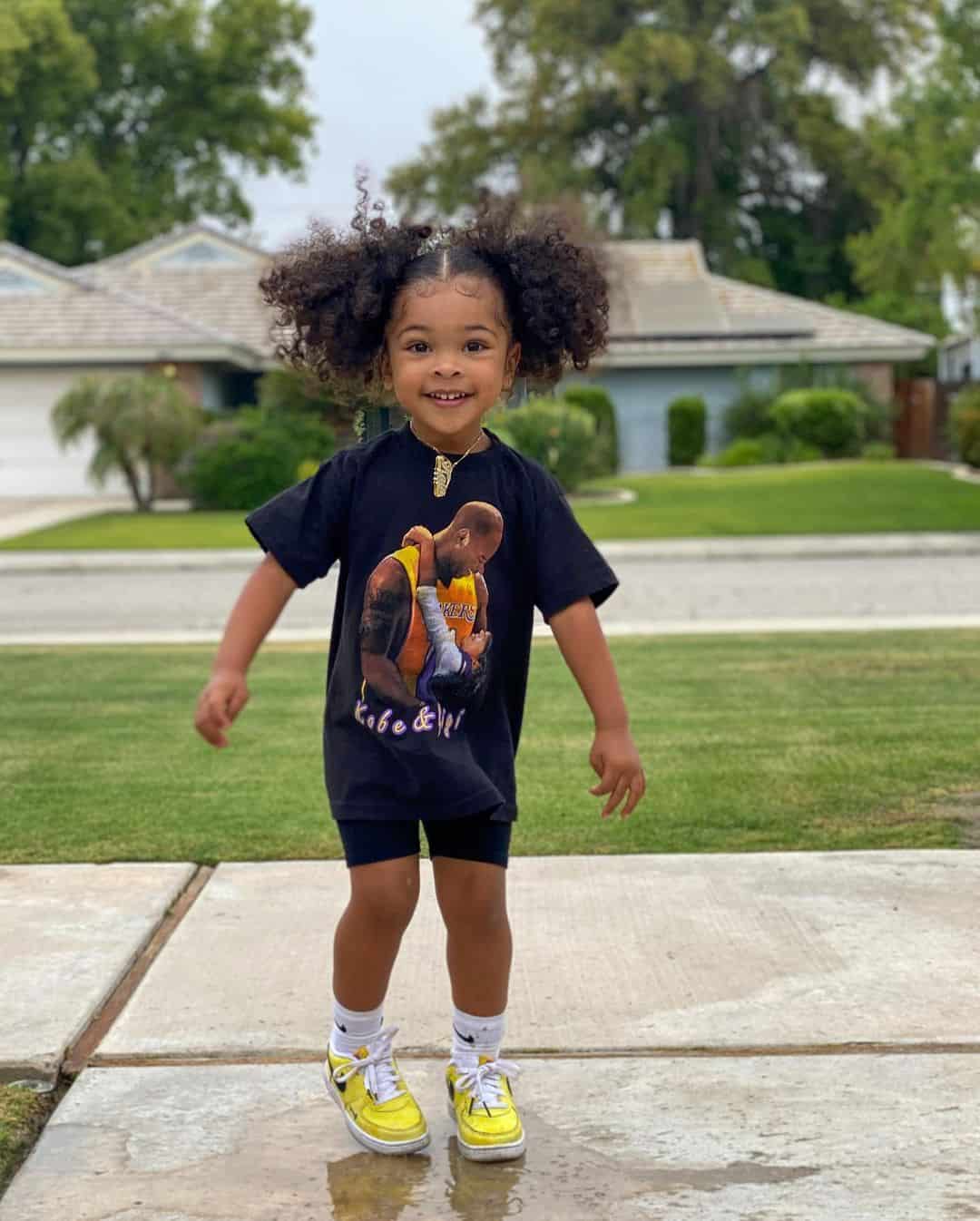 If you want cuteness overload with an easy hairstyle, then this is the one for your kid. Part the hair in the middle and tie them on 2 sides of the head. Fluff out the hairs to create puffs. Quick and easy, right? 
Rainbow braids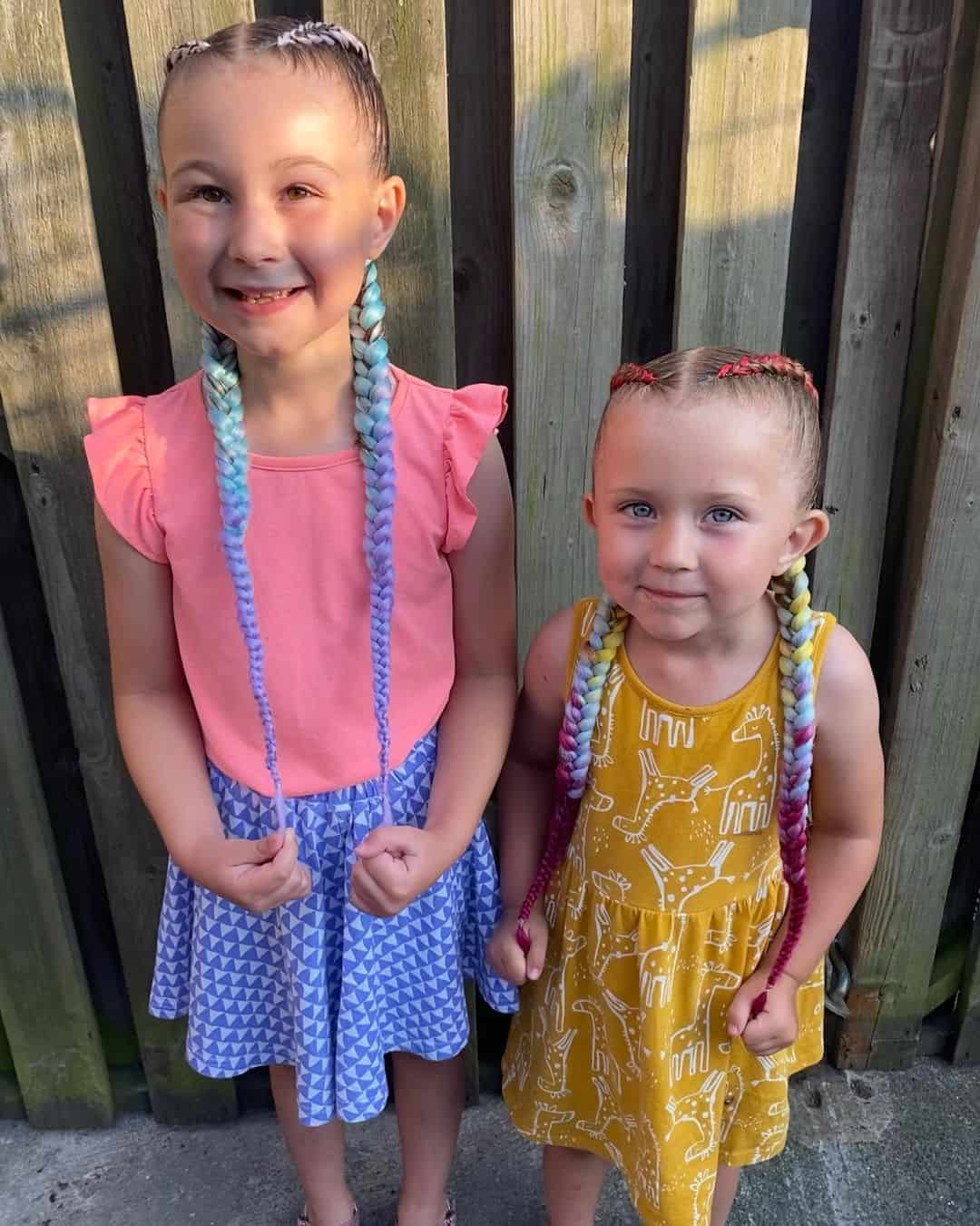 Be playful with your kid's curly hair by adding colours and design to her braids. Let your kid choose her favourite colours and make a rainbow out of this cute hairstyle. It may take some time to do but trust us, you kid will surely enjoy this hairstyle!
Disney Princess
Turn your kid into her favourite Disney princess with a cute hairstyle. Choose from Elsa's braids, or Brave's voluminous hair, or Tiara's updo – you will not run out of hairstyles to choose from. 
Voluminous afro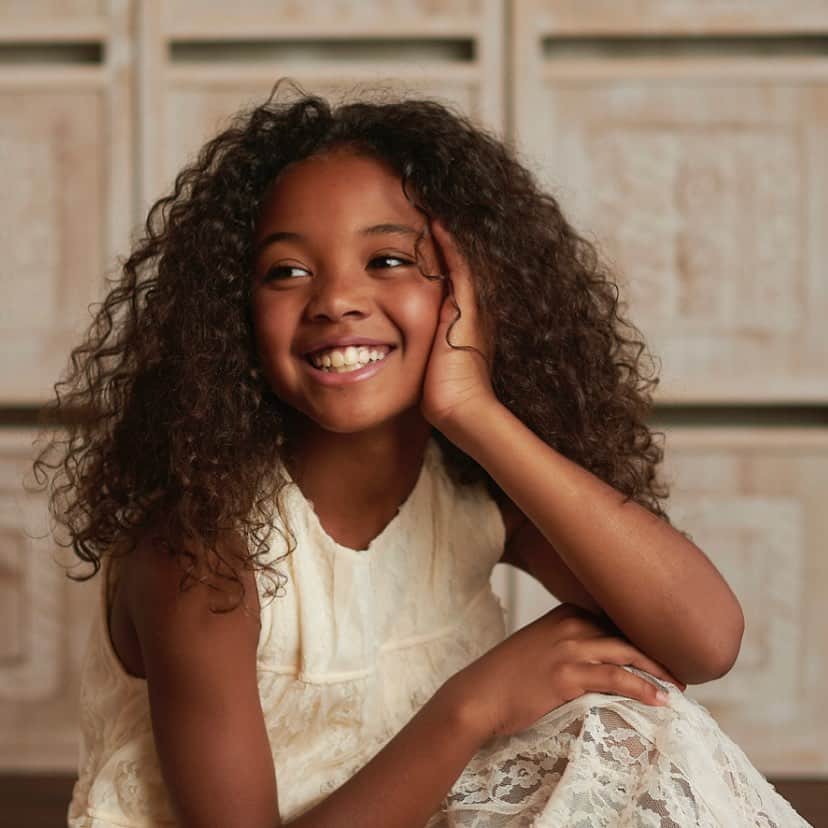 Every now and then, you need to let your kid's hair (and yourself) relax and rest from styling. Just let your kid's hair down and flow naturally. This will make the hair and scalp breathe and recover from the damages of hairstyling. Plus, this can make your kid embrace the natural beauty of her hair.
Curls with bow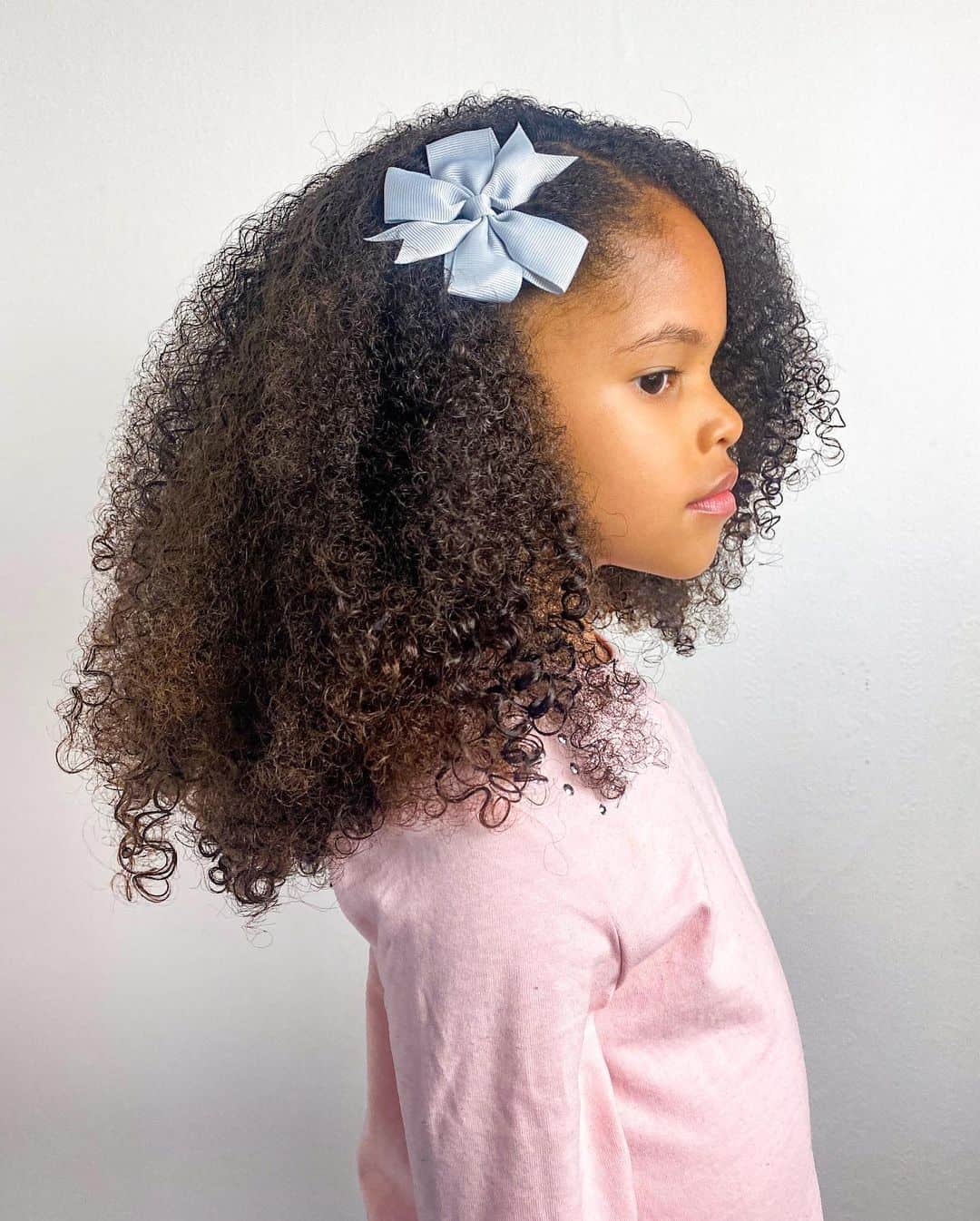 Every kid wants a bow in her hair. But we can up the game by doing a bow using her hair. This fun hairstyle will surely make your kid the centre of attention amongst her friends. Combine the bow with a braid or twist or just let the hair flow naturally after the ponytail.
Curly bob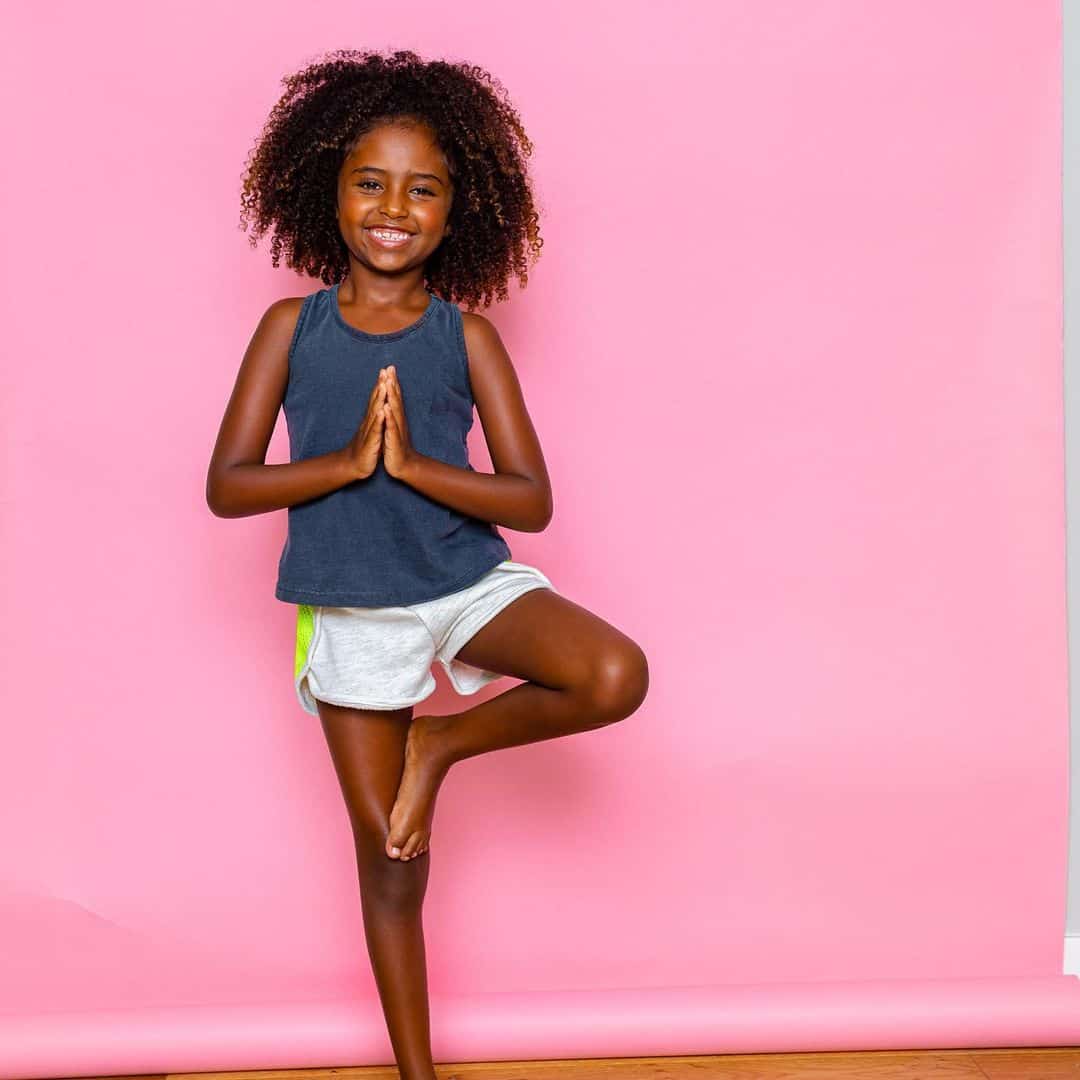 Get your kid ready for summer playtime by giving her a curly bob haircut. Accessorize your kid's short hair using a hair clip or a barrette
 to keep the strands from falling on their faces. Let your kid enjoy the sun with a summer-ready haircut.
Curly hair with bangs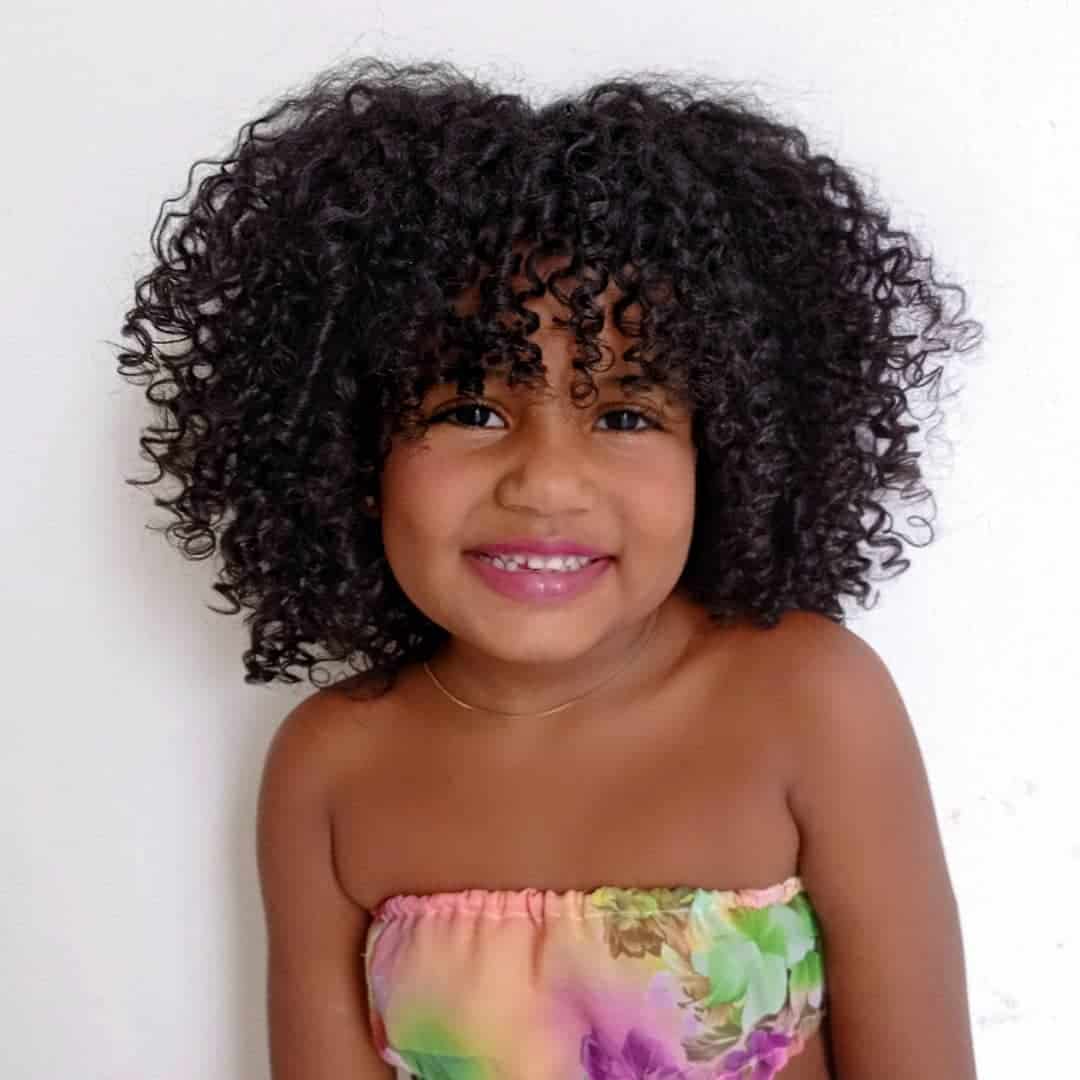 Add bangs to your kid's curly hair for cuteness overload! Whether your kid has short, medium or long hair, bangs can add style to your kid's hair. This can also help in styling those stubborn baby bangs along the hairline.
Inverted bob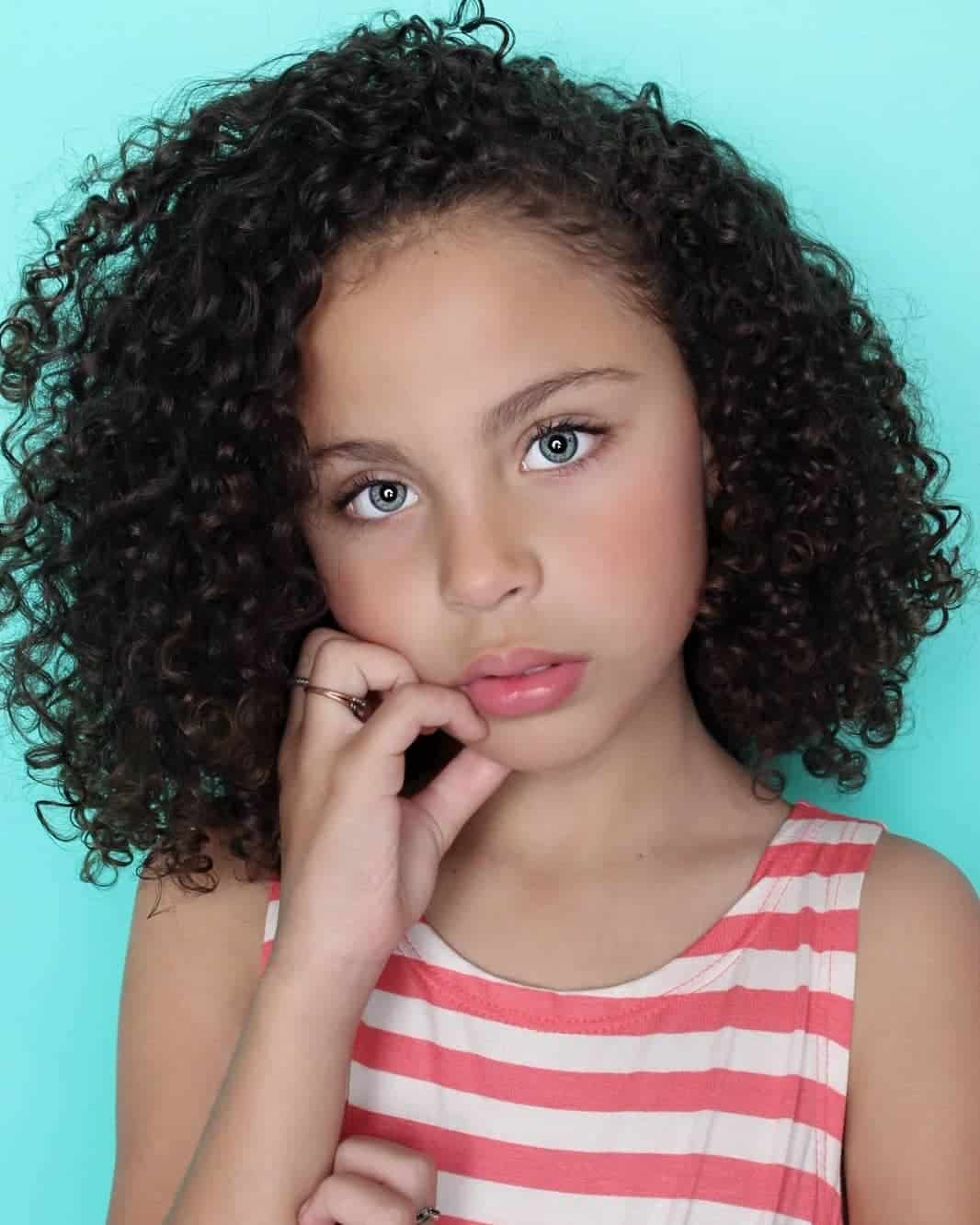 This is a perfect hairstyle for young girls who don't want to look too childish but are still young at heart. Cut the hair at the back of the head short and gradually lengthen towards the front. This works best for kids with curly hair.
A Curly bun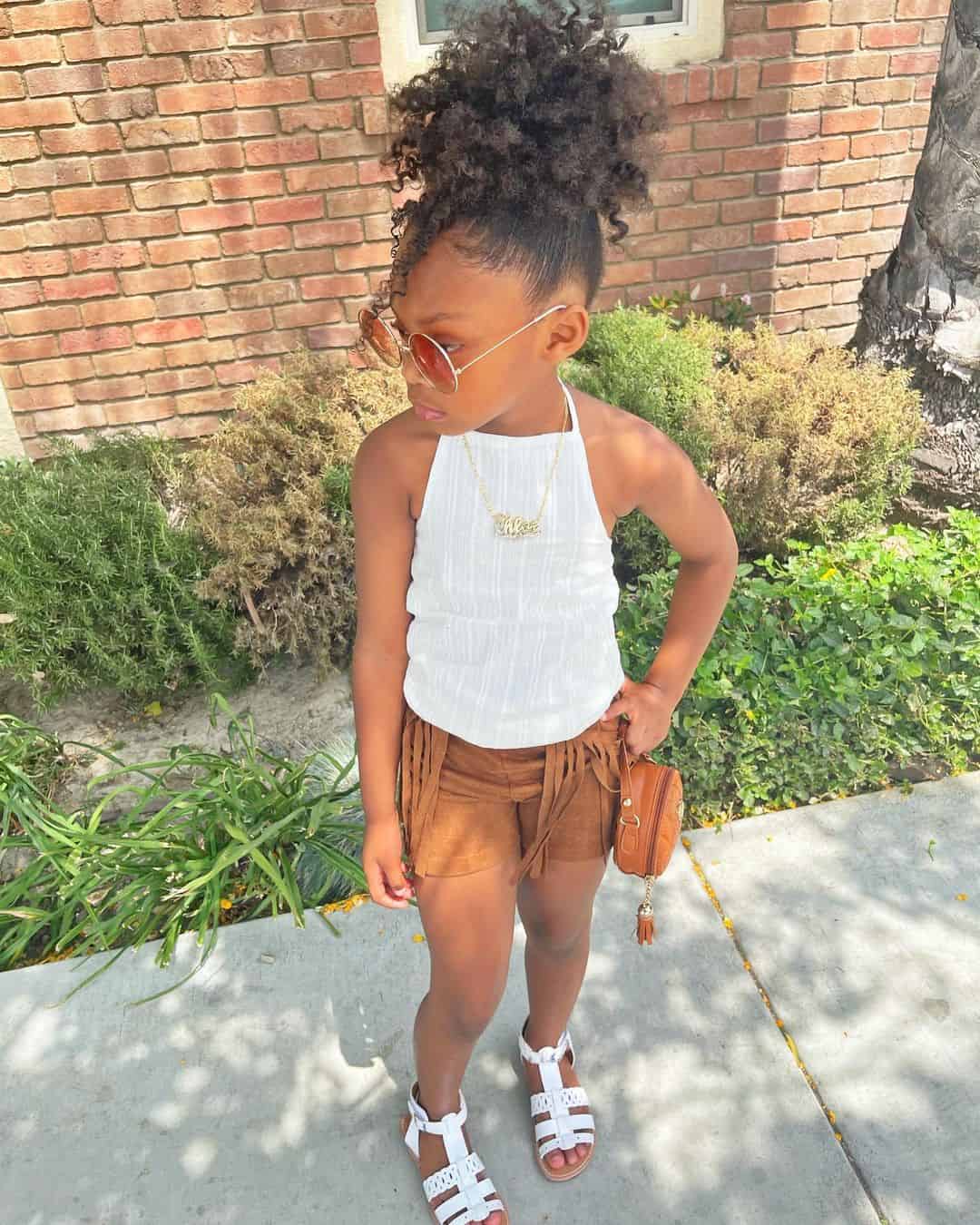 A curly bun is another protective hairstyle that is easy and simple to do. Gather your kid's hair and tie it to a bun on top of the head. Add accessories like ribbons and beads to make this hairstyle fun and playful.
Crown headband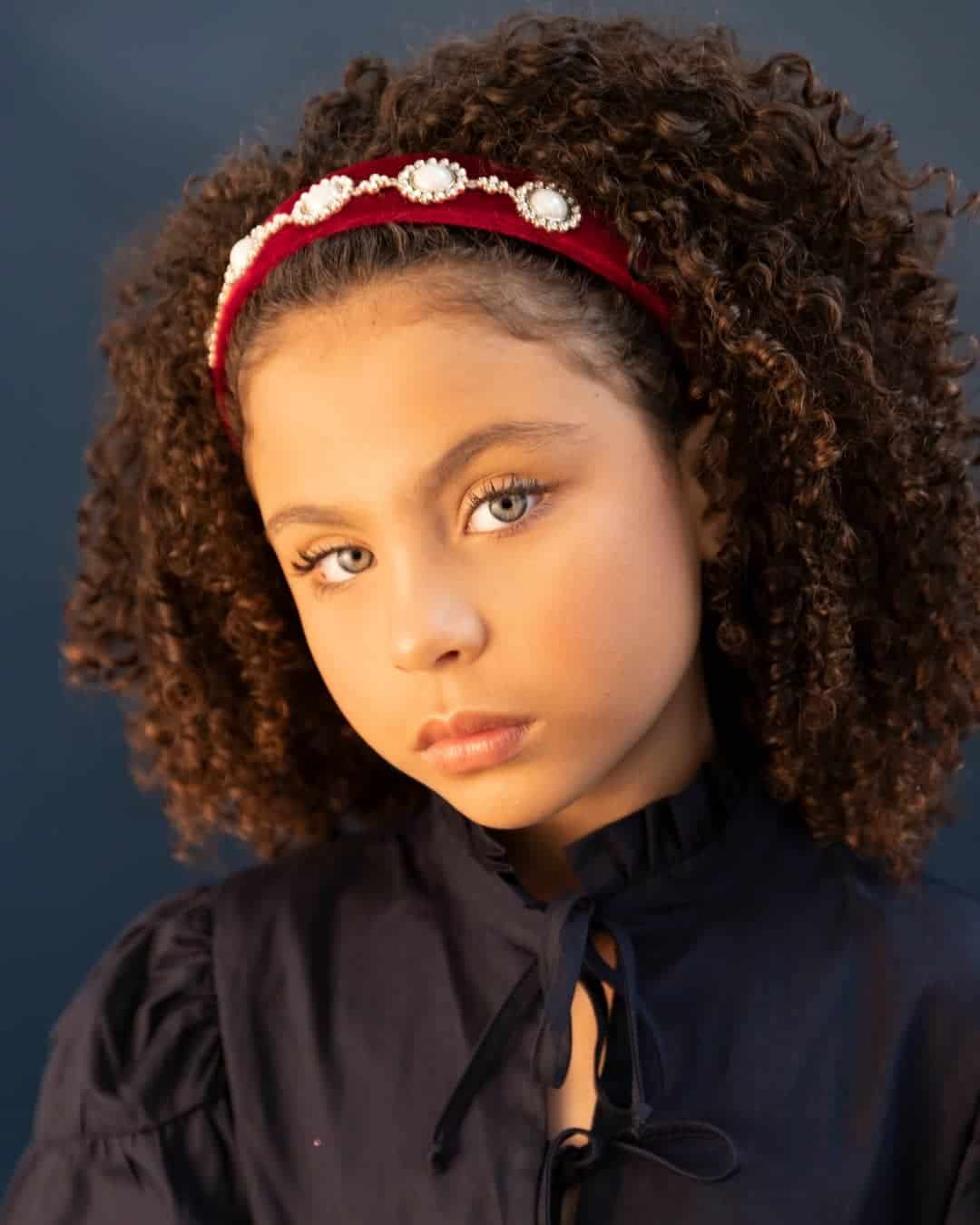 Make your girl's fantasy come to life and turn her into a princess while keeping her hair in place. You can pair a crown headband with a braid, or a ponytail or a twist. Crown headbands
 are fun accessories that will make your kid the envy of all her playmates. 
Yarn braids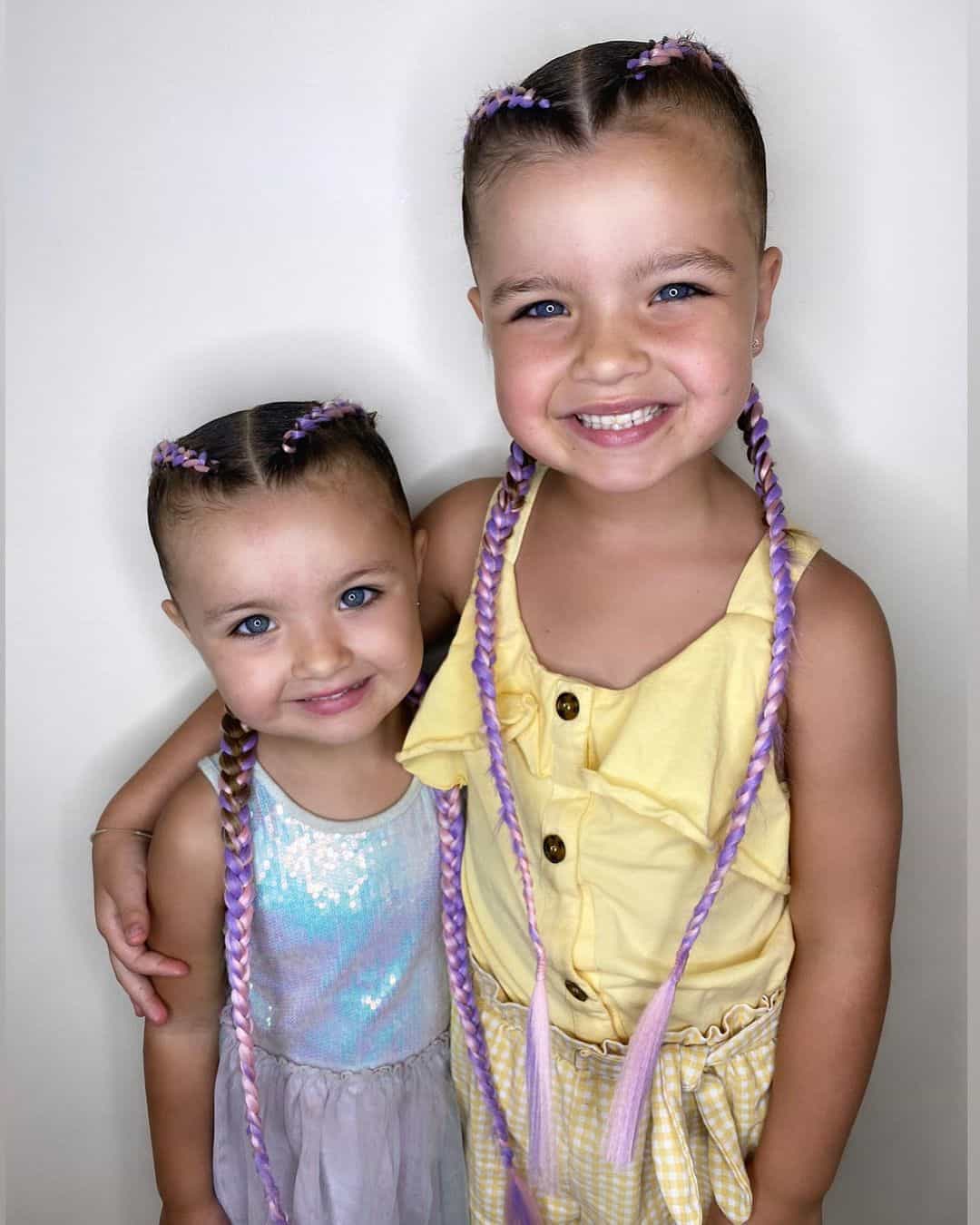 Yarn braid is a fun hairstyle that will make your kid the centre of attention. This might take more time to do, but consider this as a bonding time for you and your kid. Let her choose her favourite colour – pink or purple or red or mix all these colours. 
Accessorized curls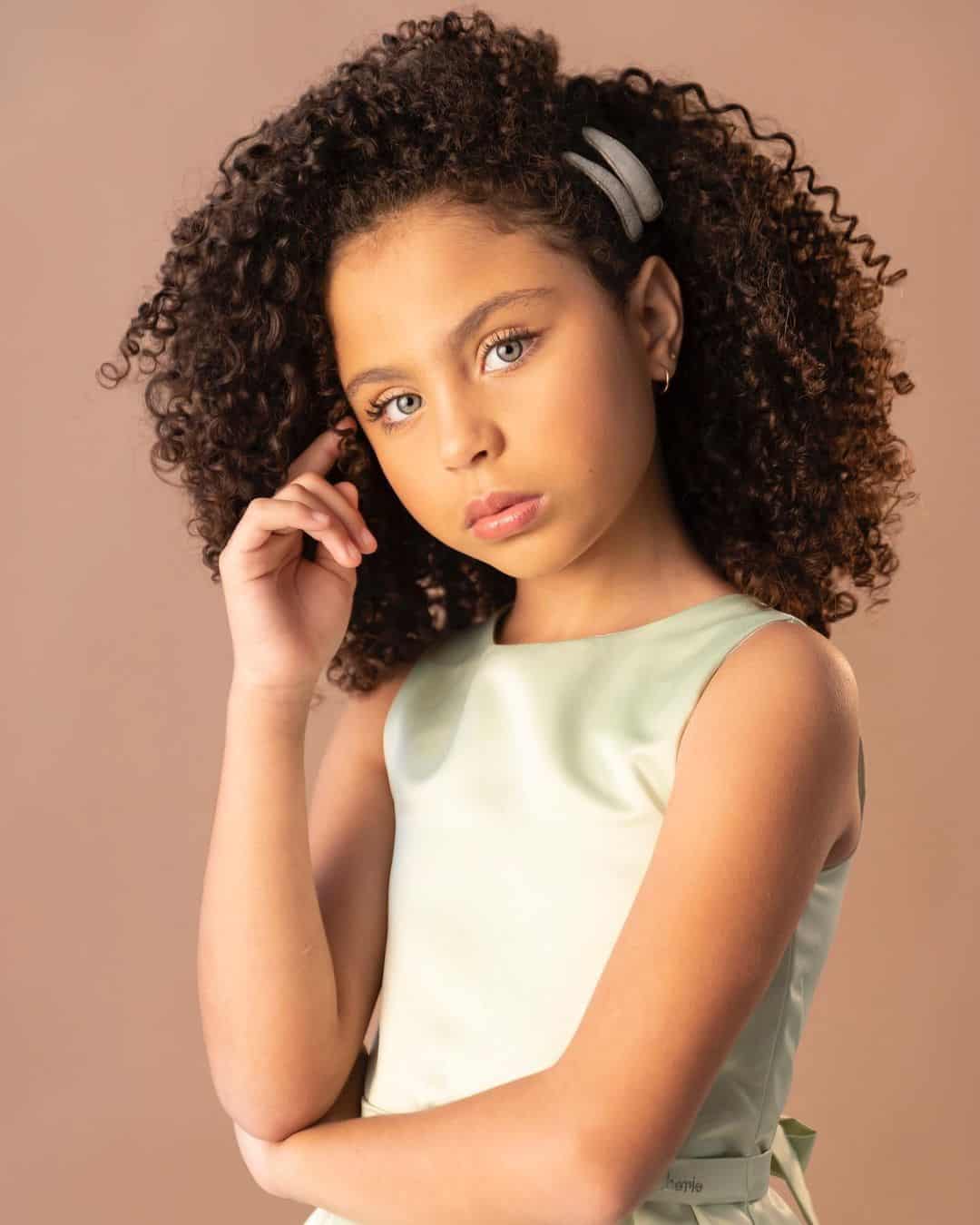 There are many ways to accessorize your kid's hair. Pair your kid's cornrows with colourful beads, a floral headband for her curly hair, big ribbons to hold her pigtails – you will not run out of options. You just need some creativity and imagination.