Hair color for curly hair
Changing hair color is one way to revamp and refresh your style. For curly hair, it adds more texture and dimension to our already interesting hair type. There are many different colors to choose from – blonde, red, brown, ombre to name a few.  Not all hair colors are created equal. Some compliment your skin color and some can make your ringlets more defined. But how will you know which hair color best suits you? How will you know what color to get your curly hair? How to dye your hair without damaging it. You need to consider your skin tone. Some hair color like brown and brunette complements fair skin. While colors like ash and chestnut work best on darker skin. 
14 Must Try Hues That Will Make Your Curls Pop
With a gazillion of hair colors available for you to choose from, you will get confused about which is the best hair color for curly hair. There are instant hair colors available in the market but it is still different to go to the salon to get your hair color done. Plus your hairstylist can give you advice on which color works best for you.
Ash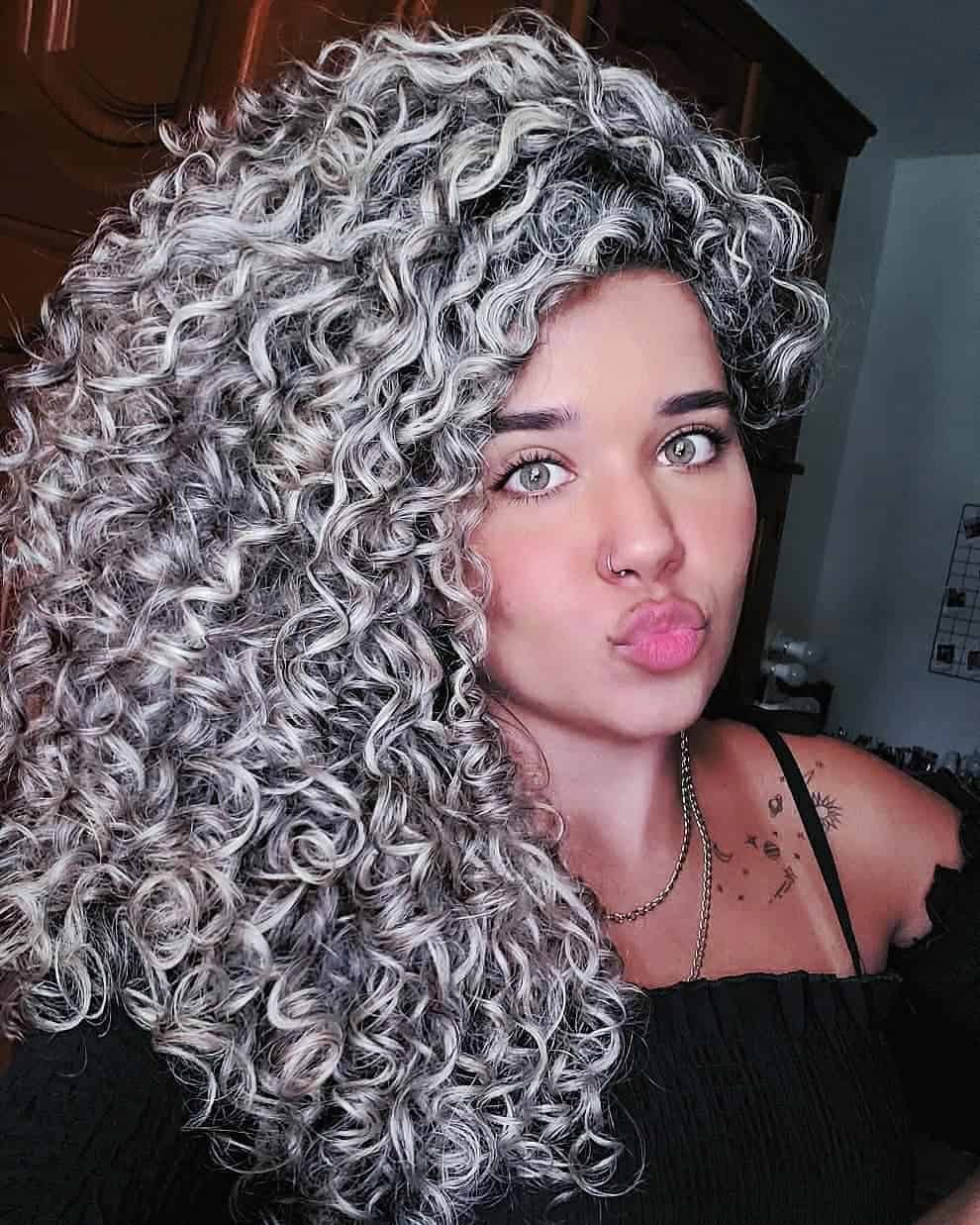 Ash is a hair color that is popular in the Asian community. This is because the hint of grey works best for the warm color of Asian skin. Ash hair color can be a highlight to add layers to your curls or full-on hair color to compliment your warm skin tone.
Balayage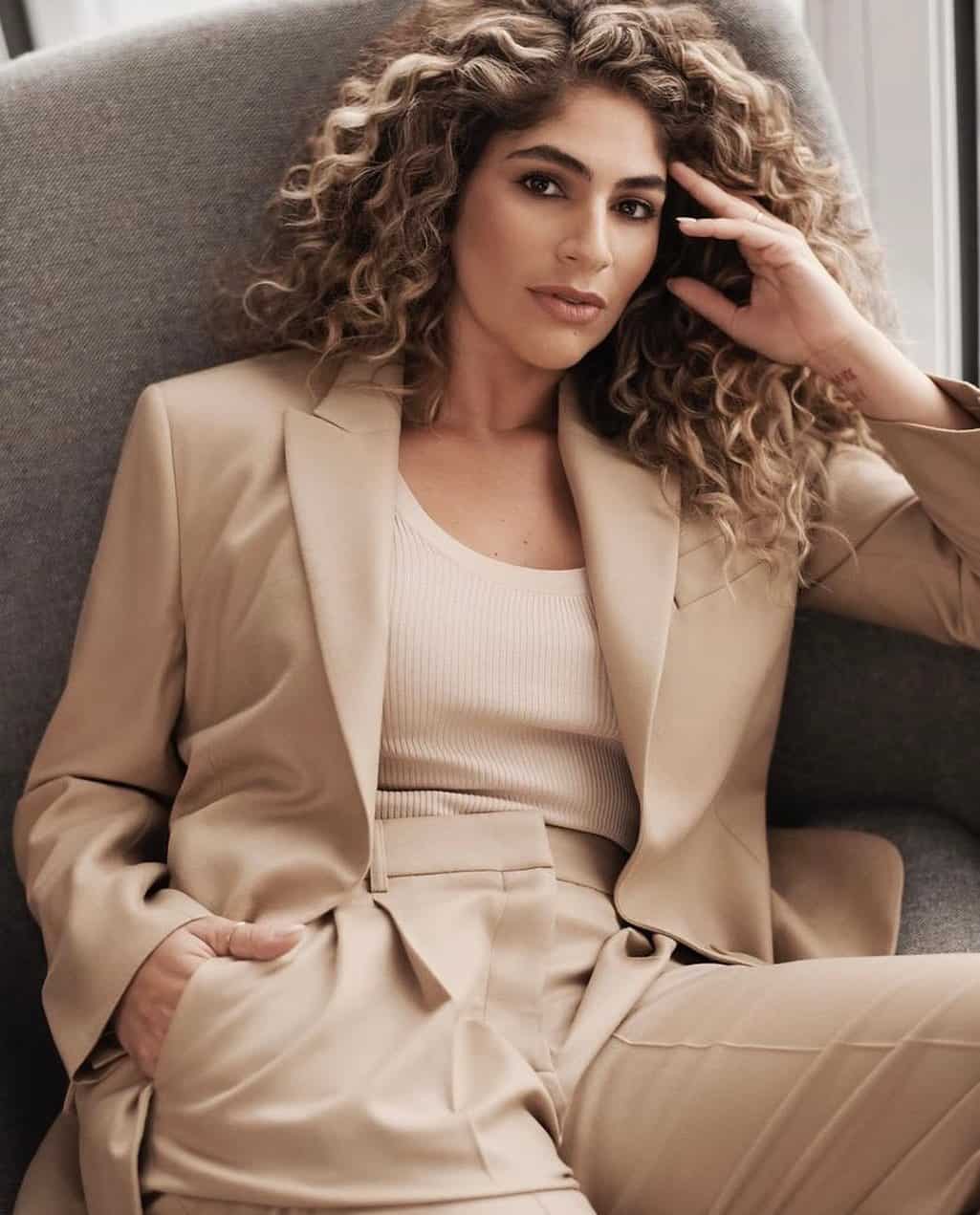 Balayage is a hair coloring technique that creates a graduated hair tone. This graduated hair color gives the curly hair a natural-looking highlight. This can also create interesting layers to the hair. No matter your skin tone, you can do a balayage. You just need to pick a tone that will compliment your skin color and your natural hair color.
Blonde hair
Blonde is a hair color that never goes out of style. If you have naturally blonde hair, you can add a darker color highlight to add layers to your curls. If you have darker color hair, you can still get that blonde color you dream of for your curls. You just need time and patience to sit in the salon.
Blonde highlights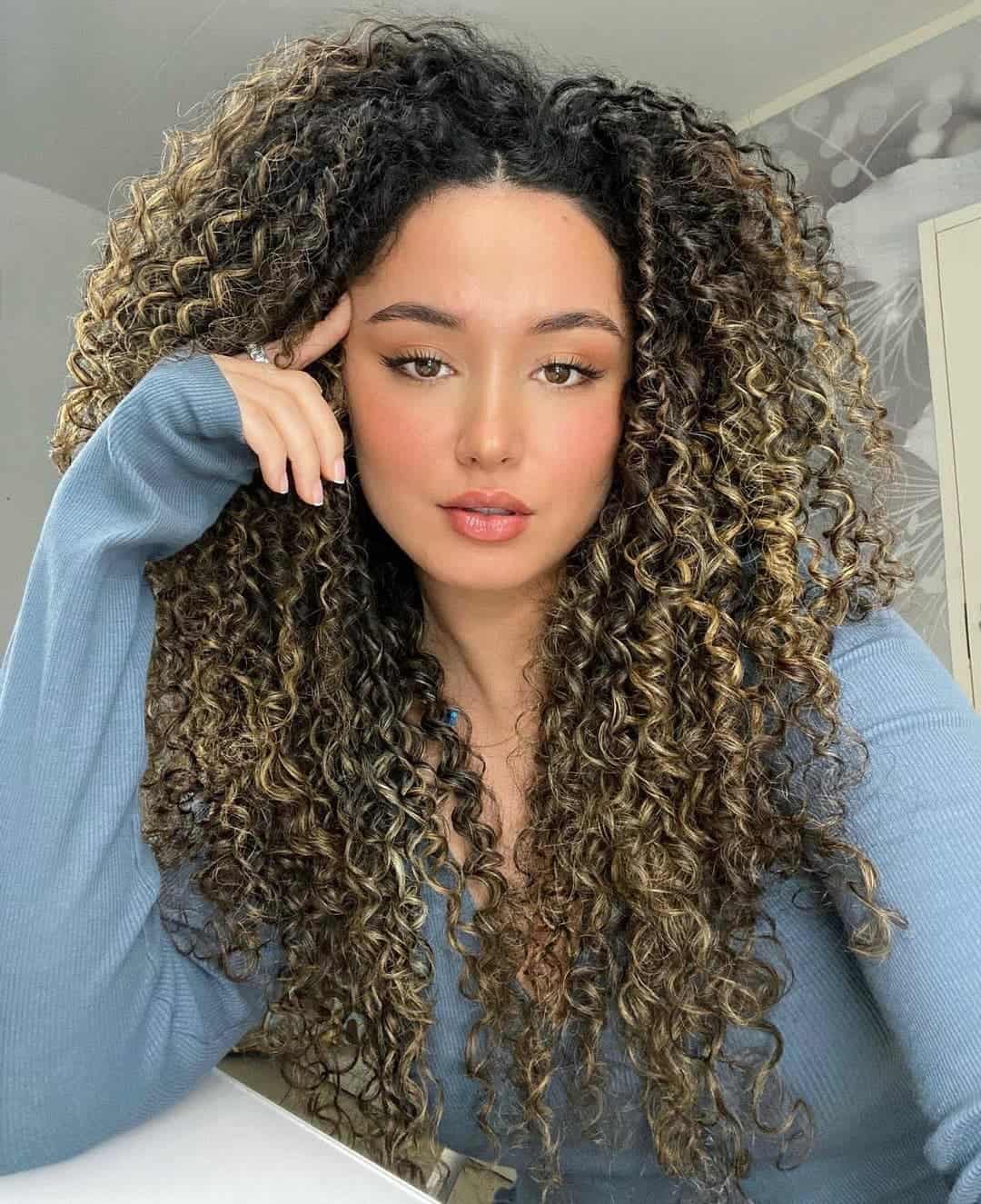 Getting a blonde highlights is a way to highlight your wave pattern. For darker-colored hair, a blonde with a highlight will add a dimension to your curls. This is a great way to give your curls a subtle make-over with a big impact.
Brunette hair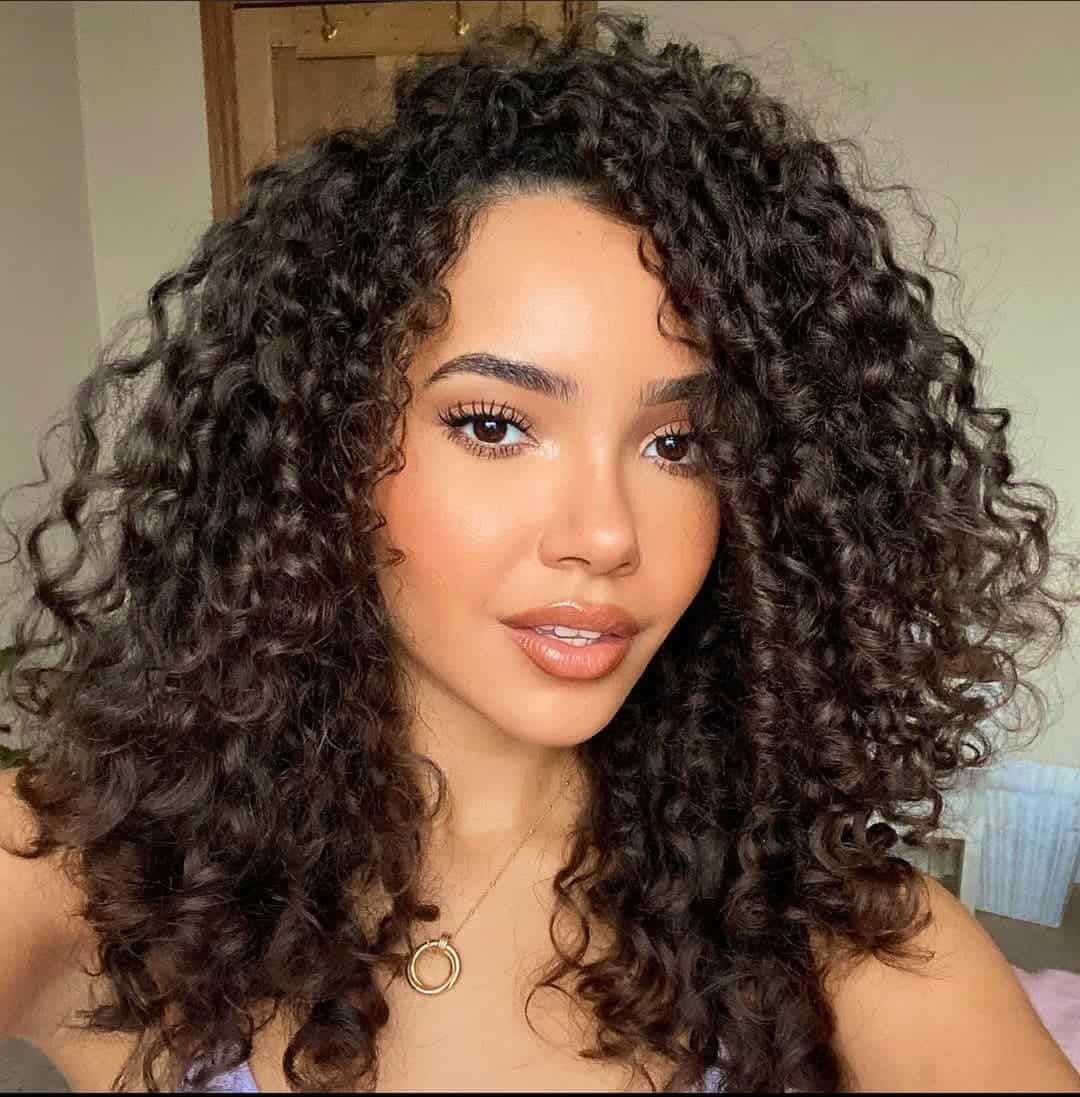 Brunette is another hair color that will always be a top pick for curly hair color. This color compliments almost all skin tones as long as you choose the right brunette for you. Brunette gives a good contrast to fair skin tone and it compliments dark skin color.
Ombre hair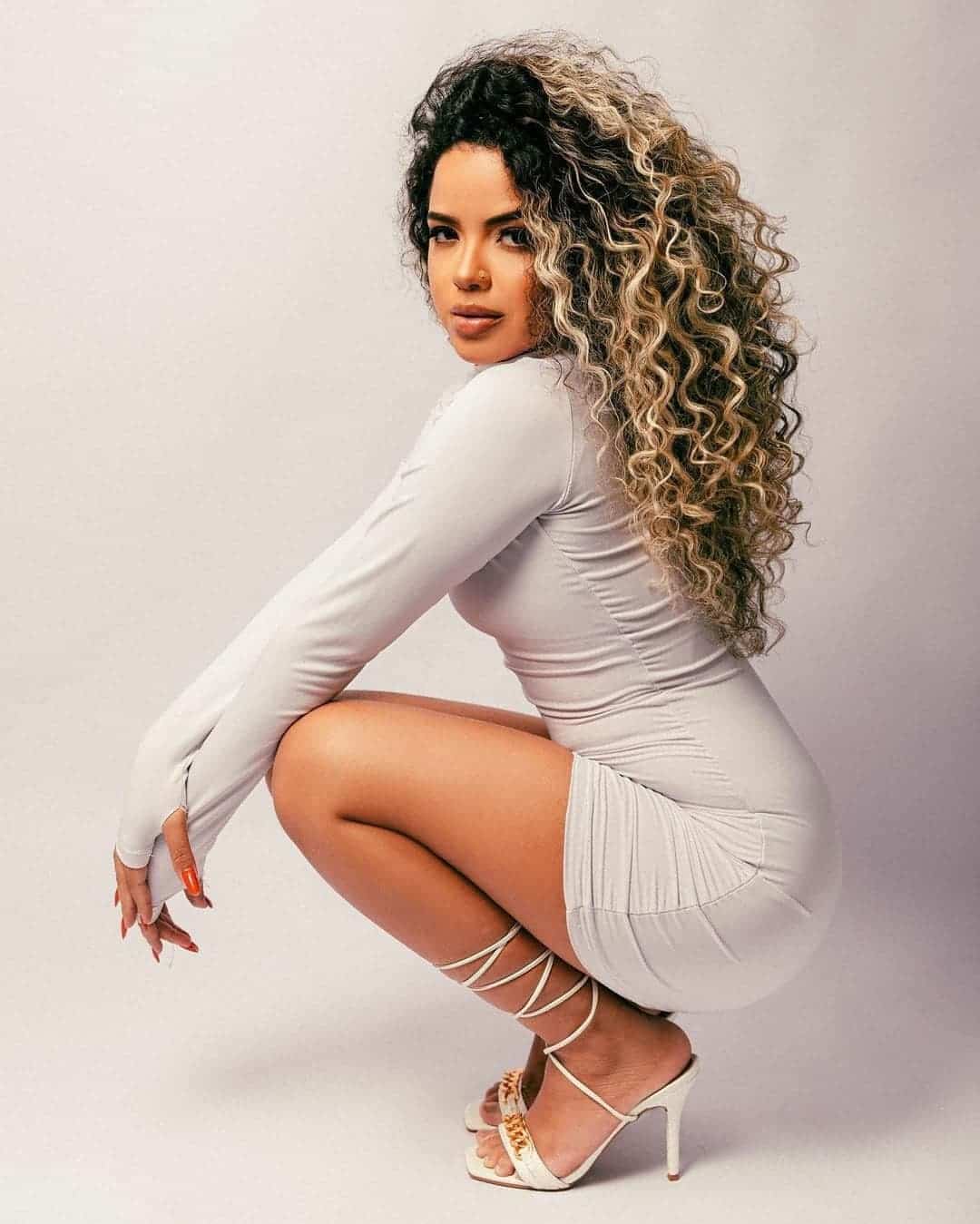 Ombre is a two-toned hair color effect that makes the hair look dramatic but fun. Normally, the hair color is darker at the top and lighter at the bottom creating a "shadow" effect. This hair color effect makes for a fun and cool hair reinvention. You can go simple with the usual brown tone and you can also go crazy with colors like pink, purple and all that you can see in a rainbow.
Caramel hair color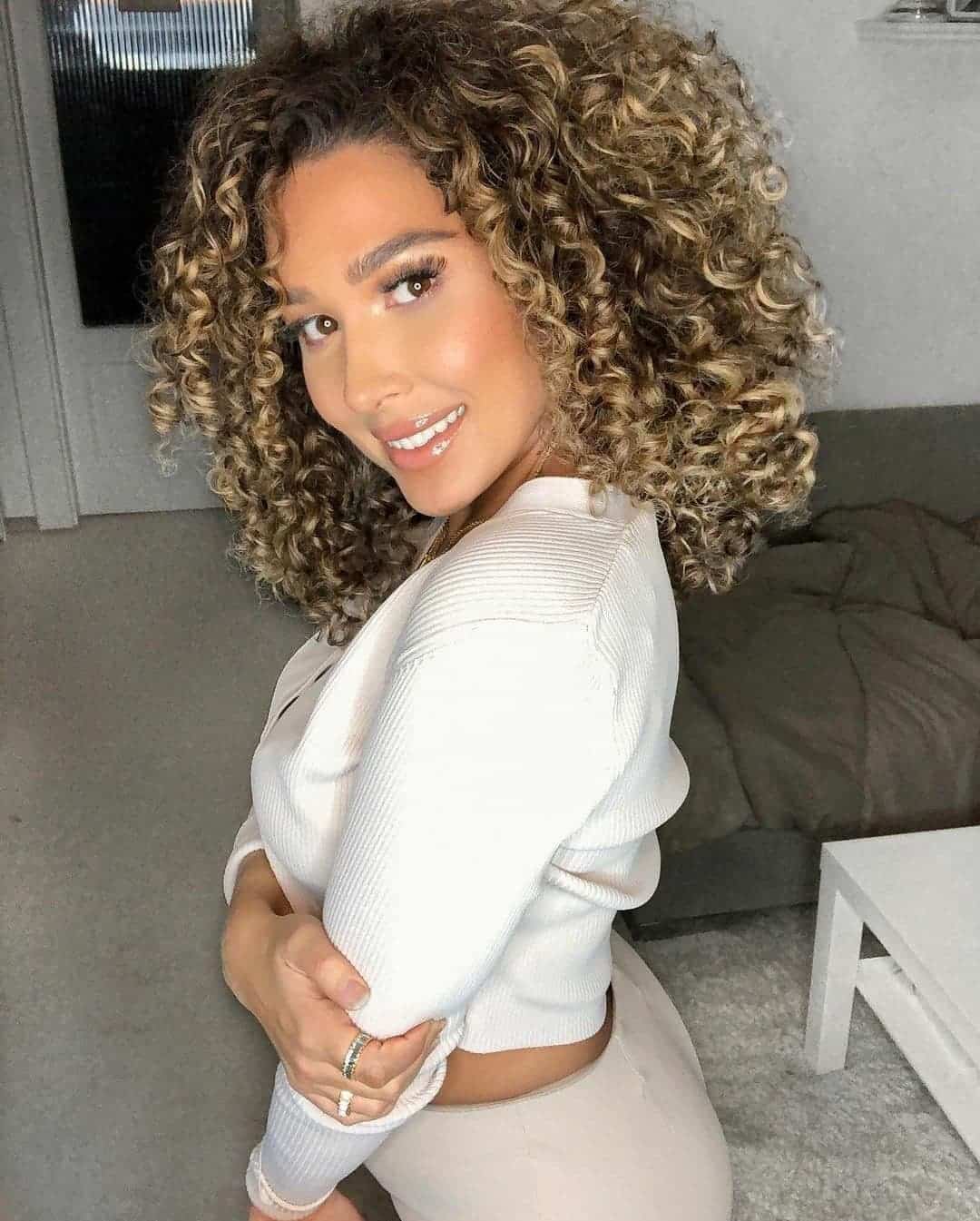 When I think of caramel hair color, it always reminds me of the sun and the beach. It is a perfect hair color for fair skin and sun-kissed skin. This hair color is somewhere between blonde and brunette. There are many variations of caramel hair color so you can pick which one will match your skin color.
Silver hair color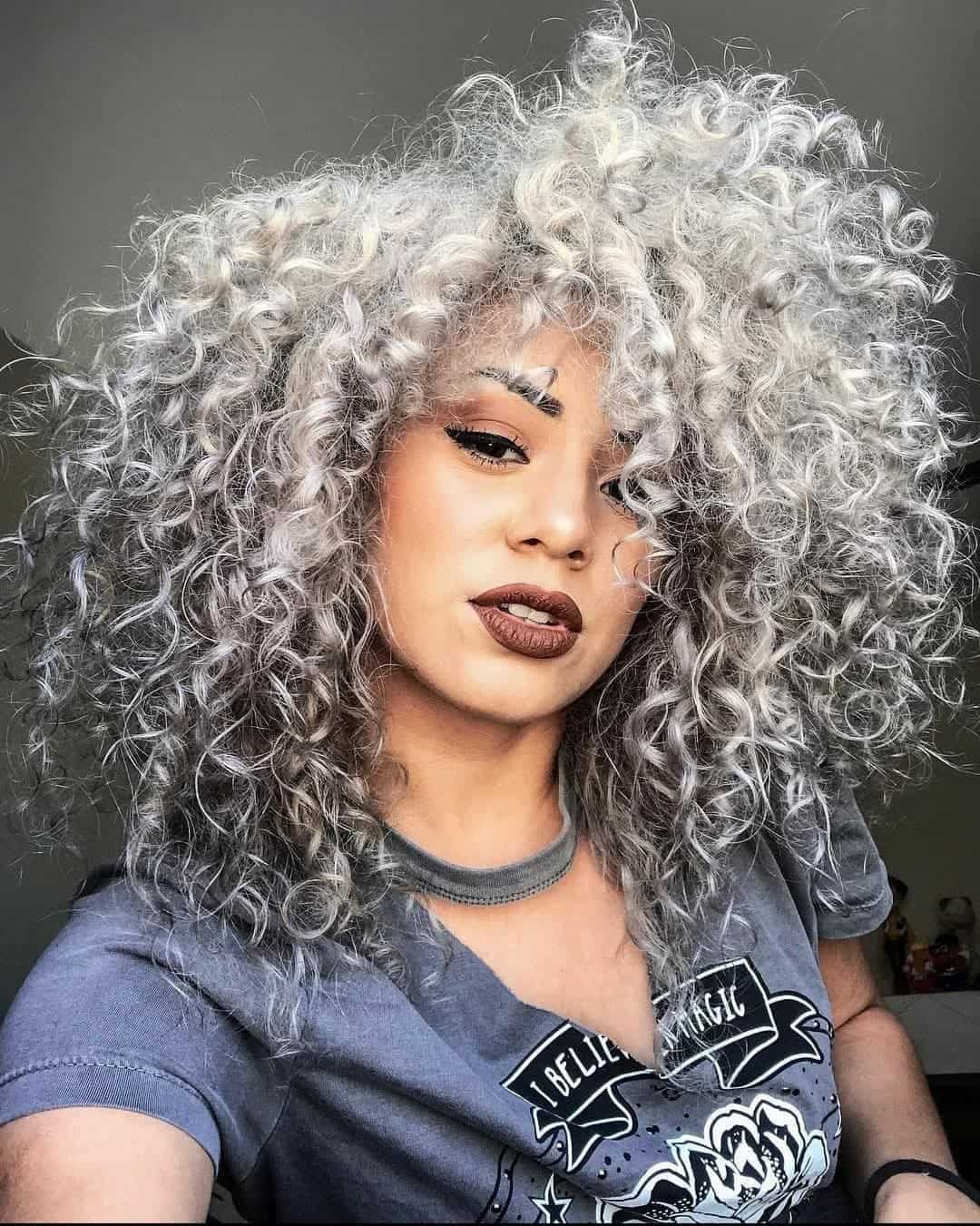 Silver is one of the hair colors that is difficult to achieve but once done properly, it surely is one cool and rockin' hair color. Once you get that hard-to-achieve perfect silver hair color, make sure to make it last longer by not washing your hair too often or else your hair color will run off faster.
Purple hair color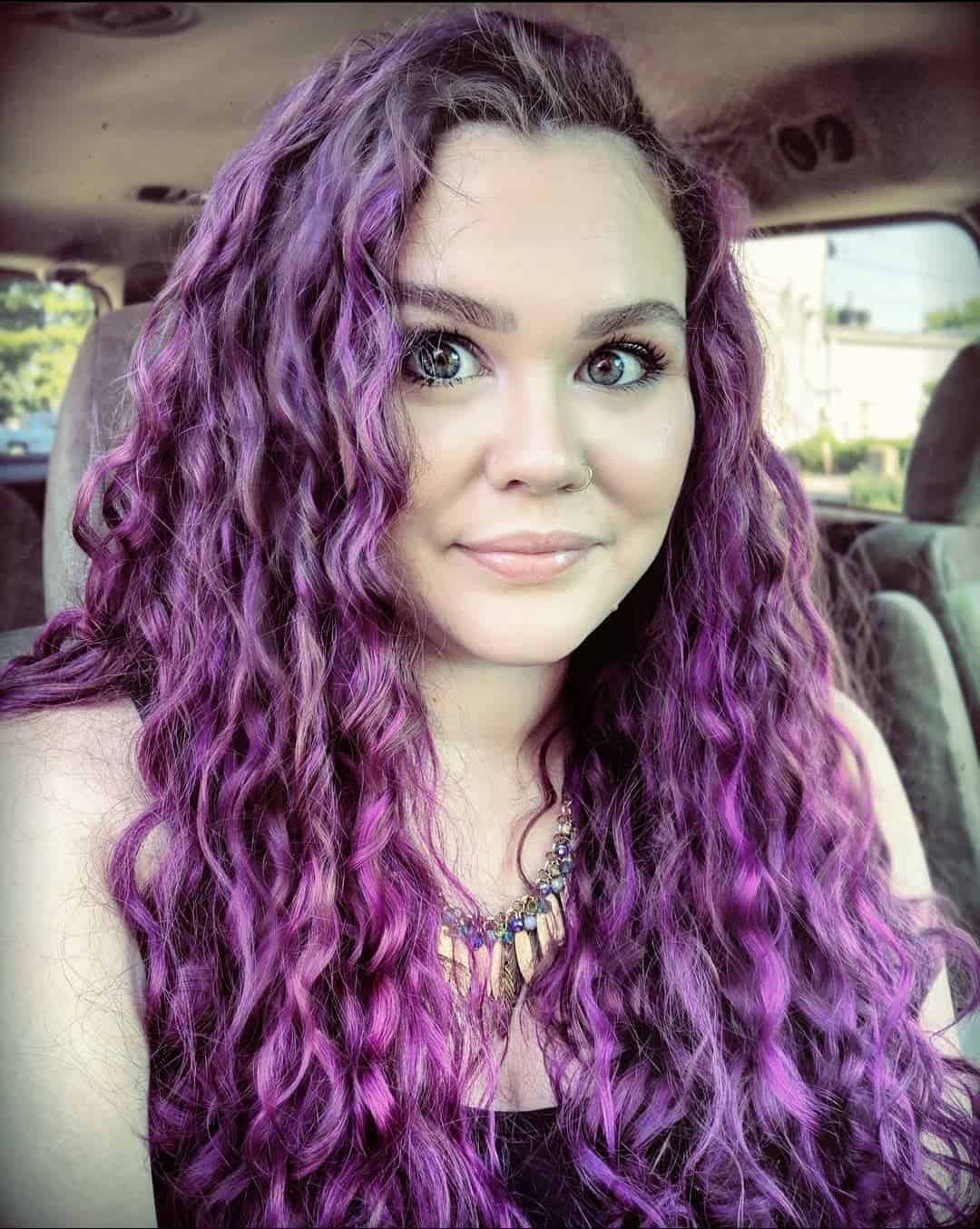 Gone are the days when purple hair color is for the young and bold. Nowadays, purple is a popular hair color for curly hair of all ages and skin colors. Purple hair works best for light and fair-skinned color. But with the right purple shade, even dark-skinned can enjoy this uber cool and stylish hair color.
Red hair color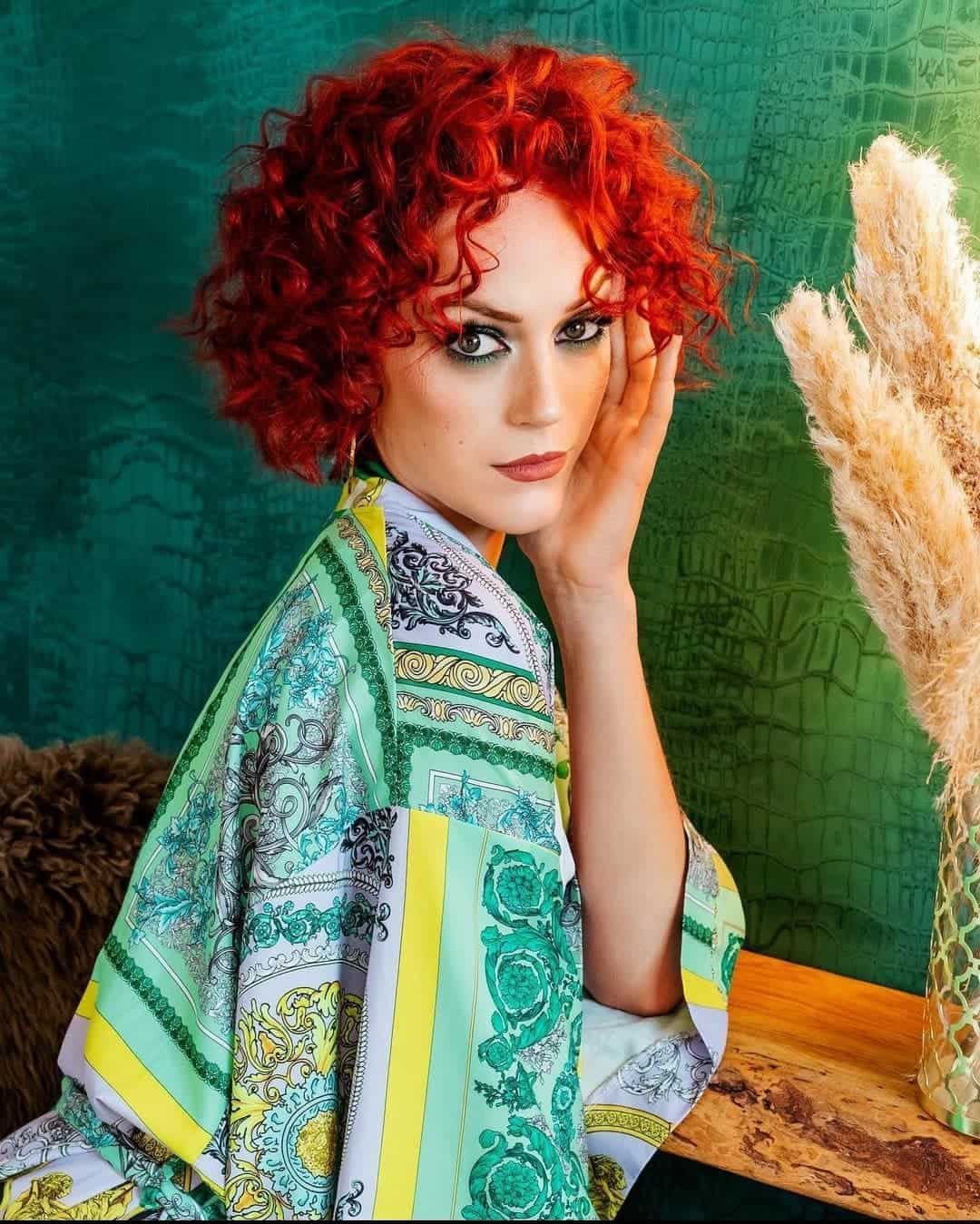 Natural red color is the least common hair color in the world. That is why it has become an obsession for most of us. Red hair is a hair color that suits light skin and fair skin but with the correct shade, this hair color can also work for dark skin.
Light brown hair color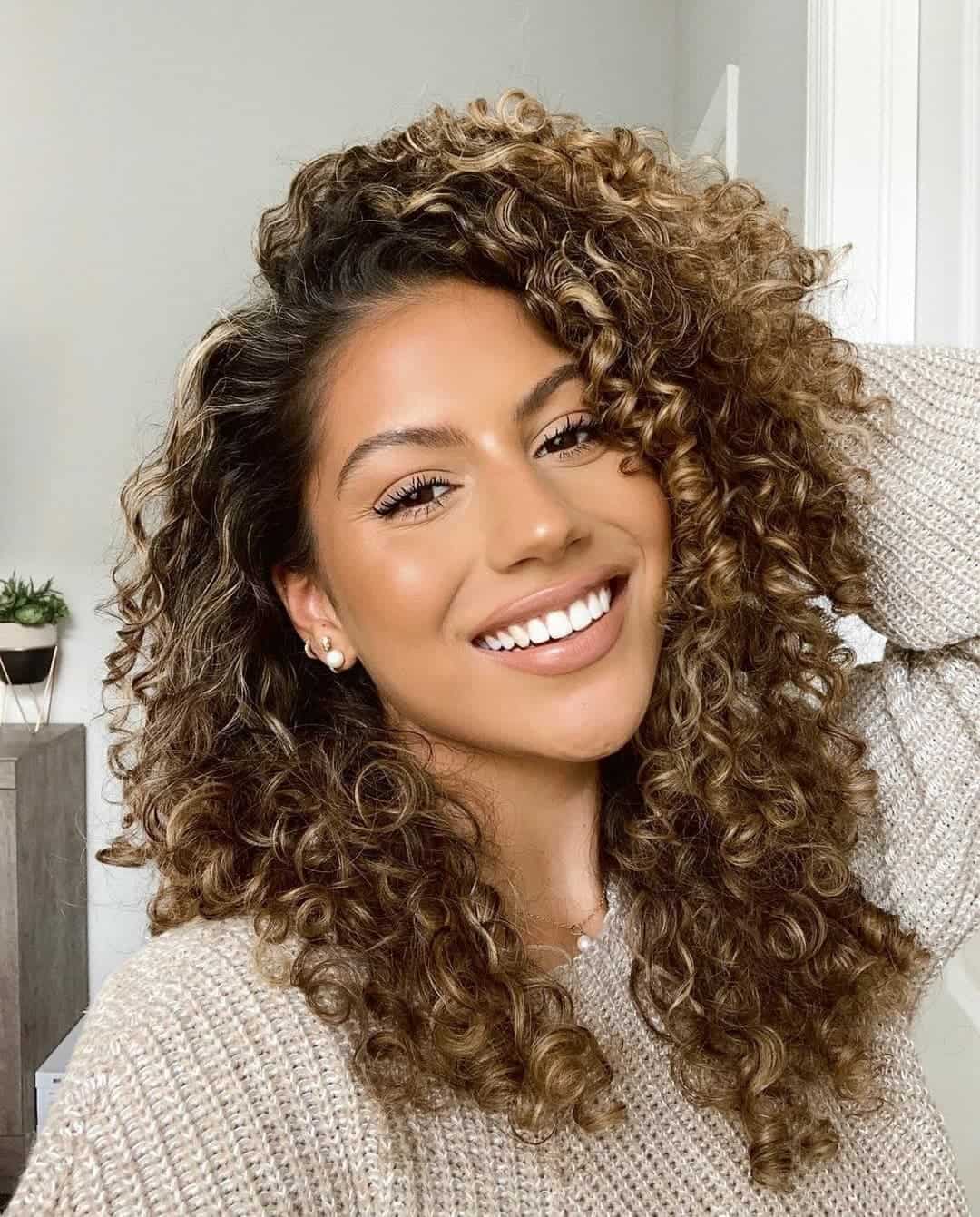 Light brown is another hair color that suits all ages and all skin tones. If you want a subtle transformation or you are a newbie in the hair color world, try light brown color. This will give your curls a pop of color in a subtle way.
Dusty pink hair color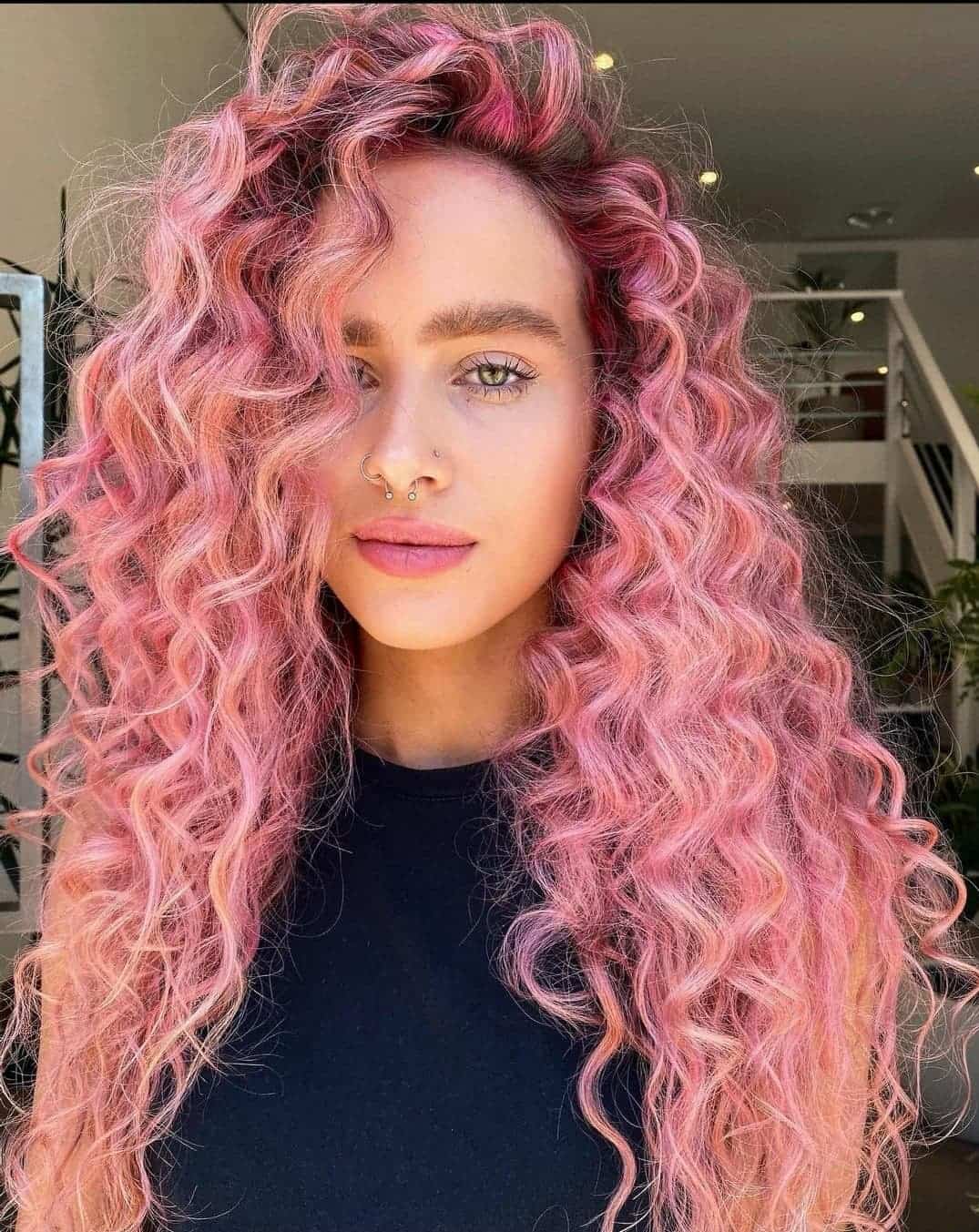 To give your curls a touch of femininity and lightness, choose dusty pink. This hair color compliments a light complexion and fair skin. This may seem like hair color for the young ones, but you will be surprised that even older women are donning this hair color.
Platinum blonde hair color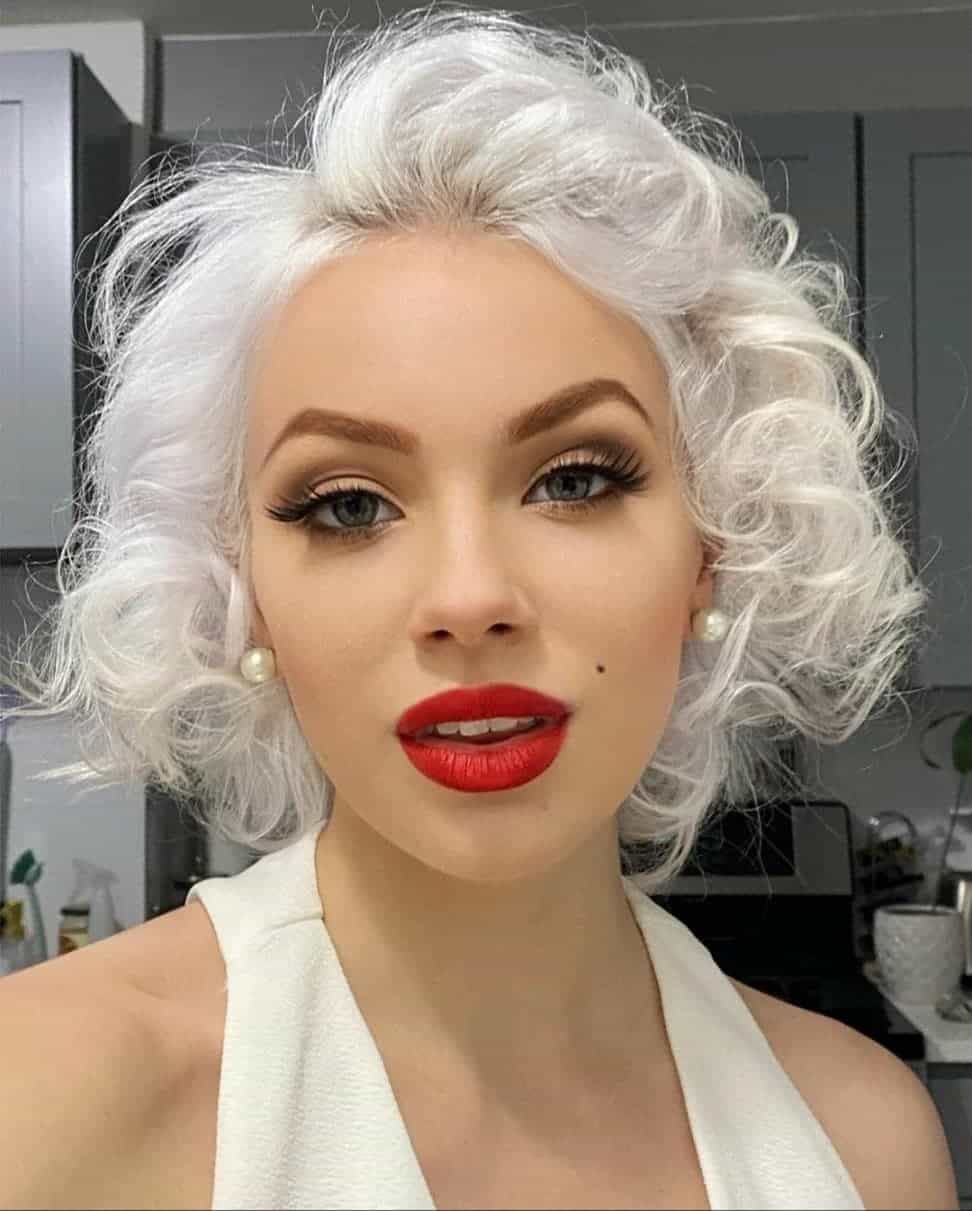 Platinum blonde is another hair color that requires expertise and add charm and beauty. This is not an easy color to achieve but with the talent of your hairstylist and your patience to sit on that salon chair, you can achieve this uber-cool hair color. This hair color will complement dark skin tone and will match light skin color.
Orange hair color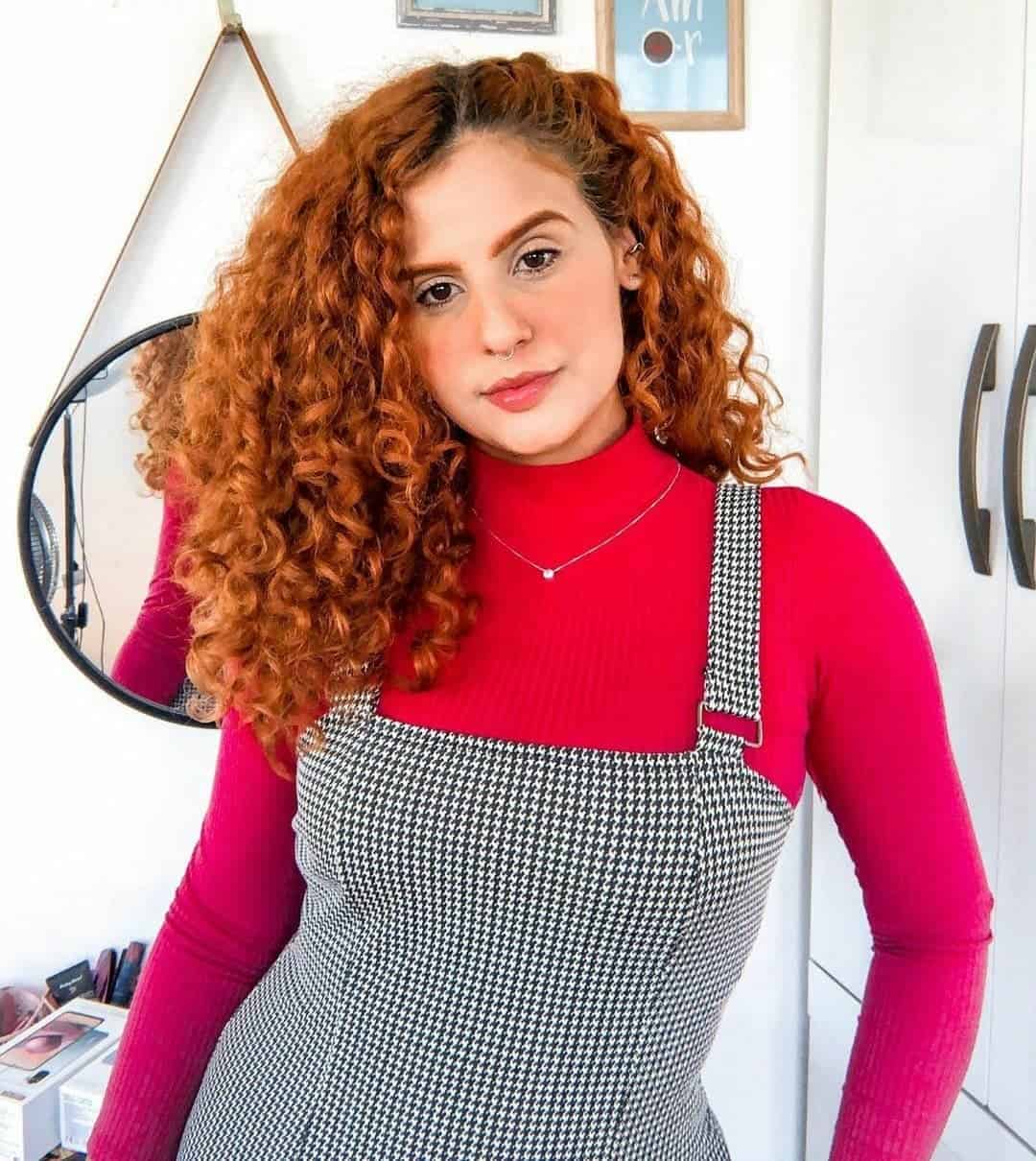 Orange curly hair is a popular hair color trend that has been seen by celebrities and influencers. It gives you a sunkissed glow and looks great with different skin tones. You can have long tousled curls or messy waves.