Our pantry is a treasure trove of ingredients that we can use to create our own all-natural hair care products. One popular DIY hair care item is a hair mask for curly hair and surprisingly, they work. Simple yet effective for many different hair issues – hair thinning, flaking and dandruff, dry and damaged hair. Name it and your pantry can solve it. All you need to do is a little bit of research and you can create your very own hair mask for your curly hair. Here are some of the most popular and effective hair masks that you can try at home.
For product build-up
Product build-up is often caused by too many products on your hair. Product build-up can cause dandruff and flaking if not properly washed. Regular shampoo and conditioner can remove most of the product build-up in your hair and scalp. But if you want to go all-natural and you want to go "no-poo", here is one DIY hair mask for your curls.
Things you need
Half a cup of your regular shampoo

1-2 tablespoons baking soda
How to use:
Combine your shampoo and baking soda in one clean container. Pour it over your hair and gently massage the mixture onto your scalp. Leave it for a few minutes and rinse thoroughly.
Risks:
Baking soda is made from small crystals that can be too harsh for your scalp. This may also cause irritation and dryness to your skin.
For frizzy and damaged hair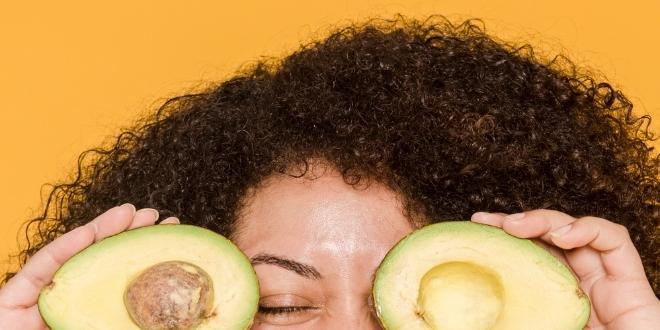 Frizzy and damaged hair is usually caused by too much styling using chemicals and heat. It can also be caused by the lack of moisture and natural oil in the hair. A DIY hair mask that can replenish the hair's moisture and can strengthen the hair is what you need.
Things you need:
½ avocado

1 tablespoon olive oil

1 tablespoon honey
How to use:
Combine all the ingredients in one clean bowl. Mix well to a paste consistency. Apply on your wet hair starting from the roots to the tips making sure that every strand is coated. Use a shower cap to cover your hair. Blow-dry your hair inside the shower cap for 10 minutes for maximum effect. Rinse thoroughly after 20 minutes.
Risks:
This DIY hair mask is generally safe to use. Although some people might be allergic to any of the ingredients so you might need to do a spot test before applying this to your hair.
For dry hair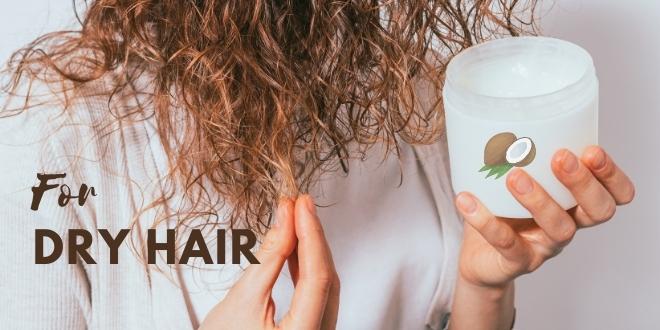 When your hair is dry, the number solution for that is to moisturize. Coconut oil is a natural ingredient that is proven to moisturize hair. It can lock in moisture to the hair shaft and help prevent dryness.
Things you need:
Coconut oil
How to use:
Warm the coconut oil in a microwave. When it is warm to the touch, apply it to your damp hair avoiding the scalp. Leave on to your hair overnight covered with a shower cap. In the morning rinse with your usual shampoo.
Risks:
Coconut oil is heavy oil. Too much of this product on your hair can create product build-up on the hair and scalp. Coconut oil if not washed off properly from the scalp may cause bacteria build-up that can irritate the scalp.
For fine thinning hair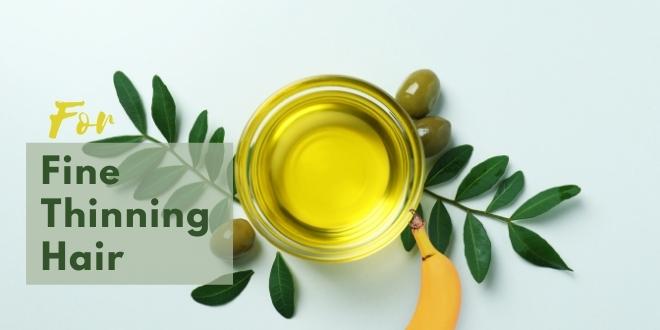 Thinning hair is usually caused by genes, stress and medical conditions. It is also a common sign of aging. When we age, the production of hair slows down causing our hair to thin. We cannot stop our bodies from aging and from thinning hair but we can slow down the process. Products that contain proteins like eggs can be used to slow down hair thinning.
Things you need:
2 egg yolks

2 ripe bananas

2-3 tablespoons of honey

2 tablespoons of olive oil
How to use:
Blend all the ingredients in a blender to a puree consistency. Apply directly to the hair and leave on for 20 to 30 minutes. Rinse thoroughly.
Risks:
Too much protein in your hair can also harm your hair. Protein overload may cause dryness to your hair and can even cause split ends. So be careful not to overdo this protein hair mask.
For dullness
Too much hairstyling using heat and chemicals can cause dull hair. Heat and chemical styling cause the hair to lose shine and look lackluster. You can bring back the shine and luster of your hair using apple cider vinegar as part of your hair care routine.
Things you need:
Apple cider vinegar

Raw honey

Coconut oil
How to use:
Combine equal parts of honey, apple cider vinegar and coconut oil in a clear container. Massage the mixture gently to the hair. Leave on for 20 minutes and wash with your regular shampoo.
Risks:
Some people may be allergic to apple cider vinegar so do a spot test before using it as a hair mask. Apple cider vinegar is acid so be careful with the amount that you will use.
For hair growth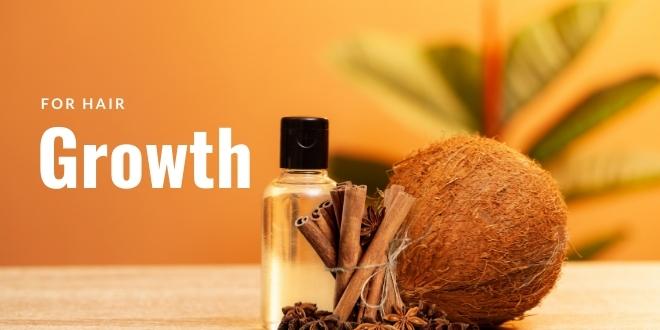 A simple way to promote hair growth is to give your scalp a good massage to allow a better circulation of blood in your scalp. Proper blood circulation means that there is enough oxygen in your scalp that can help in hair growth. A clean and healthy scalp is your best bet for faster hair growth. Cinnamon is an anti-microbial spice that helps in stimulating blood circulation.
Things you need:
Cinnamon

Coconut oil
How to use:
Mix equal parts of cinnamon and coconut oil in a clean container. Massage the mixture directly to the scalp. Let it sit for 30 minutes before rinsing. 
Risks:
Cinnamon is generally safe for the skin. But a large concentration of this in the scalp can cause irritation and allergies.
For irritated scalp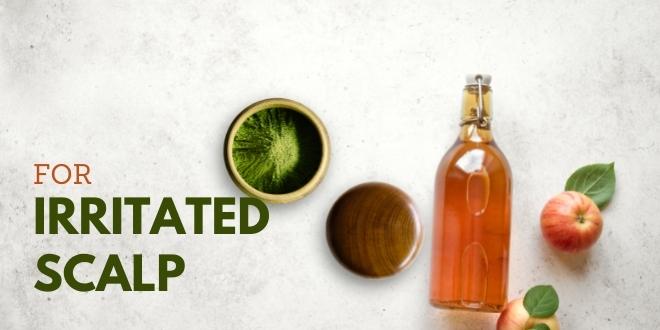 If you are heavily scratching your scalp, chances are that you have an irritated scalp. The irritated scalp can start with simple flaking and dandruff that can lead to irritation if not taken care of. The irritated scalp can also be caused by bacteria that are formed in the scalp. The combination of green tea which soothes the scalp and the anti-inflammatory properties of peppermint can help you with your irritated scalp.
Things you need:
1 cup of green tea

2 drops of peppermint oil

1 tablespoon apple cider vinegar
How to use:
Mix all the ingredients together and directly apply to the scalp. Massage your scalp with this mix and leave it on for 5 minutes before rinsing.
Risks:
Some people may be allergic to the ingredients listed above. Make sure to do a spot test before you apply it to your scalp. Also, watch out for the quantity of apple cider vinegar that you will use. The acid content of ACV may irritate your scalp.
For greasy hair
Greasy hair is often caused by too much production of oil in the hair and scalp. Couple that with product build-up from hair care products that you use and you have heavy and greasy hair. Egg whites and lemon are items in your pantry that can help eliminate greasy hair.
Things you need:
1 egg white

Half lemon
How to use:
Combine the egg white and the juice of half a lemon and apply it directly to the hair. Make sure that all strands are covered. Leave on for 30 minutes to 1 hour and rinse with lukewarm water.
Risks:
The acid content of lemon may cause an allergic reaction to your skin and scalp. Do a patch test before using this hair mask on your scalp.
Takeaway
DIY hair masks are a cheap, simple yet effective way to solve different curly hair issues. There are many other DIY hair masks for curly hair that you can do using the many ingredients that you can find in your pantry. Try it for yourself and see how these humble ingredients can bring your curls back to life.