Hair plopping is the newest trend when it comes to hairstyling. Read more and learn how this simple and effortless process can make your curls bouncier and more defined.
What is hair plopping?
If you have been spending most of your time on TikTok, you may have come across this new hair trend. Hair plopping. Plopping – Is that even a word in the dictionary? Well, we are not sure about that but what we can guarantee is that this new hair trend is making the curls of most girls come to life! What is hair plopping? Hair plopping is a hair drying technique using a cloth to scrunch the hair and make them look more defined. This method of drying works best for women and even men with naturally curly hair. You can plop your hair and leave it overnight and get the best curls in the morning. If you are plopping during the daytime, you can leave it for an hour or until your hair is dried. You can blowdry your plopped hair although it is best to let it dry naturally to avoid causing frizz. If you haven't seen this trend on TikTok, don't worry! We got your back. Here are the steps on how to plop your hair.
Wash Your Hair
Before you can even style your hair, you need to make sure that your scalp and hair strands are clean. That is the foundation of healthy hair. Wash your hair with a moisturizing shampoo followed by a conditioner. It is best to use sulphate-free hair products to help retain the natural moisture of your hair. Keeping hair moisturized and hydrated is very important for curly hair. Curly hair is more prone to breakage compared to straight and wavy hair so always remember to keep your hair moisturized.
Apply a Smoothing Cream
After washing your hair, apply smoothing cream and make sure that every strand is coated. Smoothing cream enhances your natural curls while moisturizing them. They also help in improving the strength and elasticity of your hair strands. Choose a sulphate-free smoothing cream to keep from dry and damaged hair. Smoothing cream is an important hair plopping product so make sure you choose the best one for your hair.
T-shirt Time
It is time for the most essential item of the whole process – the t-shirt! You can use an old t-shirt or a long sleeve as your hair plopping wrap. You can also use a towel for plopping your hair but a t-shirt can best do the trick. 
Wrap It In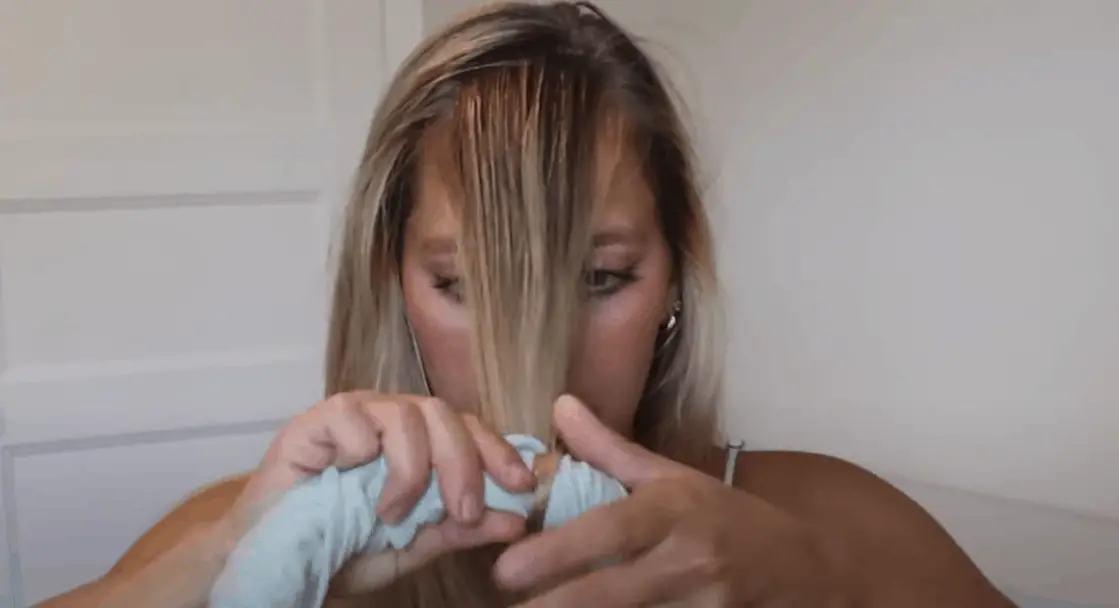 Now, this is where you start the plopping process. Lay your t-shirt on a flat surface with the sleeves closer to you and the bottom of the shirt on the farther side. Place your head upside down and gather your hair like an accordion. Grab the bottom of the shirt and pull it close to your nape. Then grab the sleeves of your t-shirt and tie them at the back of the head. Make sure to tie the sleeves tightly to keep the hair from falling out of the shirt. 
Leave It To Dry
Once you have secured all your hair inside the shirt, let them dry naturally. There is no specific time to keep your hair plopping wrap, some take 15 minutes while others like plopping curly hair overnight. If you are pressed with time, you can use a blow-dryer to quickly dry your hair, although air-drying is still the best option.
Healthy and Frizz-free Hair
And voila! You got your natural curls but this time with more volume and bounce! After removing the hair plopping wrap, avoid touching your hair to prevent frizz. You get healthier-looking hair with more bounce and life!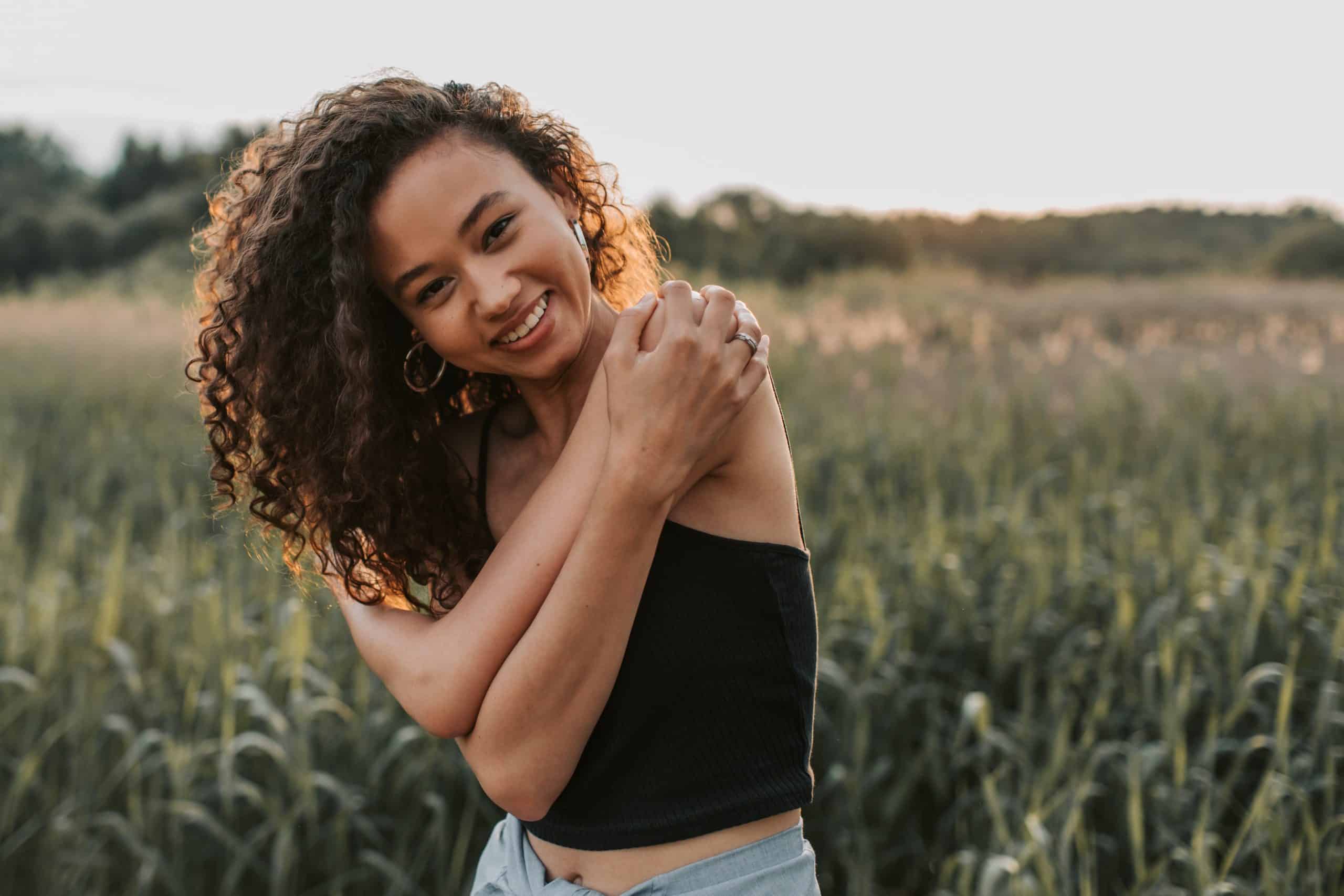 Hair plopping is a trend that is becoming more popular for a reason. Get more out of your naturally curly hair with the simplest of things in the least amount of time and effort! There are other ways to do hair plopping using things that you can easily find around your house. You can flop your hair using a towel but make sure to choose micro-fibre towels to avoid friction causing frizz. Another way is net plopping. Use a fish net to accordion your hair instead of a t-shirt. There are many different ways to make your curls bounce. You just need some imagination and creativity.