We all know that great hair comes from a healthy scalp. But most of the time, we take our scalp for granted and only pay attention to our hair. We focus too much on the hair strands that we forget to take care of the scalp. And I bet you don't even know your scalp type.
So how are you supposed to take care of your scalp if you don't even know the basics? Don't worry! We got you covered. By the time you finish reading, you probably will understand your scalp type. And you will know how to check scalp type and take care for it.
What are the different types of scalps? And what should we do about them?
To give the best care for your scalp, first, you need to determine your scalp type. One way to determine your scalp type is by looking at your hair. Our scalp produces oil which is beneficial to the hair strands. But some produce more oil compared to others. If you need to wash your hair frequently, it is likely that you have an oily scalp. Another way to test is by blotting your scalp. A normal scalp will have a small translucent part on the blotting paper while an oily scalp will saturate the blotting paper with more oil. Do this blotting test after 2 days from your shampoo day.
Dry scalp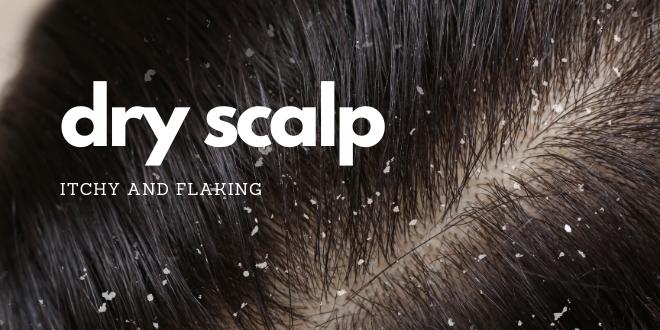 A dry scalp is prone to itchy and flaking. If you notice white flakes falling on your shoulders, with itchiness on the scalp, you might have a dry scalp. A dry scalp happens when your pH level is high and your scalp produces less sebum. Sebum is the oily and waxy substance produced by the sebaceous glands. This sebum is essential in keeping the scalp to keep the bacteria away and keep the hair strands moisturized. Dryness and hair breakage is usually the effect of less sebum production on the scalp.
Oily scalp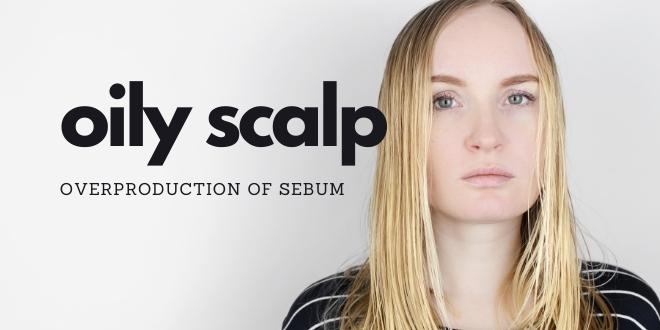 Oily scalp is the opposite of a dry scalp. If a dry scalp does not produce enough sebum, an oily scalp produces more than the normal amount of sebum. The overproduction of sebum in the scalp makes the hair oily and heavy, making the hair look flat. An oily scalp if not washed properly can attract dirt and dust. The build-up of dust and dirt in the hair can irritate the scalp causing dandruff.
Normal scalp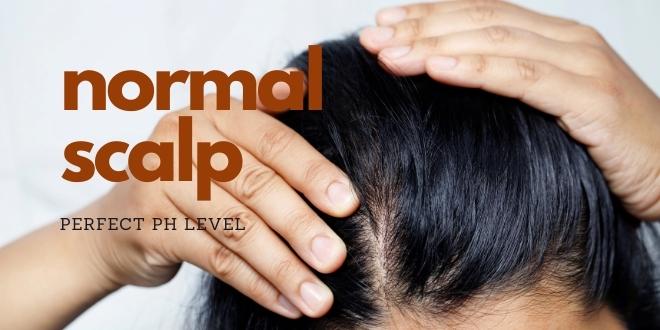 A normal scalp is the ideal scalp type. It produces the right amount of sebum and has the pefect pH level. This scalp type produces healthy and beautiful hair.
Combination scalp
A combination scalp can be confusing sometimes. There are patches on your scalp that are oily, at the same time, there are patches that are dry. If your hair is dull and has a wiry texture, you might have a combination scalp. This is the effect of an overproducing sebaceous gland and poor scalp condition. The overproduced sebum from the sebaceous gland is absorbed back by the dry part of the scalp. This prevents the hair from absorbing the natural oil from the scalp, hence producing dry hair strands.
The Importance of Properly Maintaining Your Scalp
Every scalp is different from the other and that means you need to choose a shampoo accordingly. Your hair needs a proper scalp care regime to maintain its health. The type of skin on your scalp can define what products will work best for you.
As we mentioned, great hair comes from a healthy scalp. It is important to keep the health of your scalp in check so you can also have beautiful and healthy hair. A healthy scalp is the foundation of healthy hair. Having a dry scalp or an oily scalp does not mean that your scalp cannot be healthy. Proper hair care products and following hair care tips to match your scalp type can make your scalp healthy. Here are some tips on how to care for your own scalp type.
How to care for a dry scalp?
What a dry scalp need is tons of moisture. Include moisturizing and hydrating hair products in your hair care routine to compensate for the sebum deficiency of your scalp. Wash your hair and scalp at least twice a week to keep your scalp clean and free from bacteria that can irritate your dry scalp. Choose a moisturizing and chemical-free shampoo and conditioner to clean and condition your scalp. You can also use hair oil like coconut oil and tea tree oil to massage your scalp. These oils have antimicrobial properties that can lessen irritation and redness on the scalp. Plus these oils have a moisturizing effect on the hair. 
How to care for an oily scalp?
If you have an oily scalp, you might want to wash your hair more often, say every other day or every 2 days. Oily hair has an excessive amount of sebum production that can build up on the scalp and attract dust and dirt when not washed. This can cause dandruff and make the hair look heavy and flat. Avoid hair care products that are thick and heavy. They can add to the build-up on the scalp and can weigh down the hair. Use styling products like hair mousse to add lift to the hair strands. You may also want to shy away from heavy oils like coconut oil and olive oil for your hair.
How to care for a normal scalp?
If you have a normal scalp, then just continue with the hair care routine that you have. Most likely, your arsenal of hair care products is perfect for your scalp. Just remember to wash your hair and scalp regularly, it can be 2 or 3 times a week depending on your hair needs. Always keep them clean and moisturized.
How to care for a combination scalp?
To take care of a combination scalp, we need to tackle the oily scalp and dry hair. Wash your hair and scalp regularly to remove the sebum build-up on your scalp. But choose a moisturizing shampoo and conditioner for the dry areas of your scalp. And to help moisturize your dry tresses. Caring for a combination scalp is like hitting 2 birds with 1 stone. You remove the excess sebum in your scalp at the same time, and you moisturize your dry air and scalp. 
The Right Products for Your Hair Type and Scalp Type
For Dry Scalp
Aveeno Scalp Soothing Rose Water & Chamomile Blend Shampoo & Conditioner

Blended for sensitive scalps to achieve a gentle cleanse and soft bounce from root to tip. It helps to promote a healthy scalp environment while enhancing your hair's natural beauty.

Buy On Amazon
Organic Blend of Olive, Lavender, Almond and Grapeseed oils with Vitamin E. 

Day and night moisturizer for hair, skin and nails. This natural hair and scalp care for all hair types moisturizes dry scalp and rejuvenates damaged and brittle hair. It stops chronic scalp itching and gives lasting relief. 

Buy On Amazon
For Oily Scalp
Aveeno Apple Cider Vinegar Sulfate-free Shampoo 

A soothing scalp shampoo that contains oats and apple cider vinegar to clarify the scalp and restore volume to dull hair. This paraben and the sulphate-free product is safe for all hair types and for colour-treated hair. Get shiny and smooth hair from roots to tips!

Buy On Amazon
Mamaearth Onion Hair Serum

The nourishing properties of Olive Oil give your hair a frizz-free, sleek look & make it healthy from within. This hair serum strengthens your hair & reduces breakage.

Buy On Amazon
For Normal scalp
Paula's Choice All Over Hair Shampoo & Body Wash

Paula's Choice All Over Hair & Body Shampoo is 100% Fragrance-Free and Soap-Free, making it perfect for those with sensitive skin and scent sensitivities. Gentle enough for dry skin and colour-treated, hair rinses easily with no heavy build-up or dryness. Suitable for all types of hair.

Buy On Amazon
For Combination Scalp
WOW Skin Science Apple Cider Vinegar Shampoo

Detoxify and cleanse your hair and scalp with this hair rinse. Gentle enough for the dry and itchy scalp but tough enough to clear away excess oil and product build-up on the scalp. Softens and smoothens the hair while preventing frizz and dandruff.

Buy On Amazon
Olaplex No 6 Bond Smoother

A leave-in reparative styling cream that eliminates frizz, hydrates, and protects all hair types. Strengthens hydrates moisturizes and speeds up blow-dry times while smoothing. Eliminate frizz and flyaways. Cruelty free

Buy On Amazon
How does dehydration affect your hair and scalp?
If you are dehydrated, there is not much moisture to be had for your hair and scalp. Your scalp will be dry which can hinder hair growth and your hair can be prone to split ends and dryness.
What is a good scalp treatment to help with dehydration?
A hair care routine with moisturizing and nourishing hair care products can help with supplying the much-needed moisture on the scalp.
How to choose the right product for the scalp?
First, you need to know your scalp type. Once you find out your scalp type, you can have a better knowledge of the hair care products that you will use.
How do you know if your scalp is oily and dry?
You can know the type of your scalp by looking at the condition of your hair. If your hair is heavy, greasy and flat, chances are you have an oily scalp. If your hair is dry and prone to breakage, you might have a dry scalp.
What does a healthy scalp look like?
A healthy scalp has the perfect amount of sebum and does not have flaking and itchiness. It also shows in your healthy and shiny hair.
Takeaway
Knowing the type of your scalp can give you a better understanding of how to take care of your scalp. If you take care of your scalp, healthy and beautiful hair will follow. Taking care of your scalp does not require too much of your time. A simple hair care routine with the proper hair care product is the key to a healthy scalp.