Curly hair is beautiful, but often more difficult to maintain. Curls are notorious for frizzing, driving up styling time, and generally being difficult to tame. You might have curlies that are always struggling to find the right products to tame their hair. There are many curly hair products out there but not all of them will do.
For many people with curly hair, the only way out of their tangle of unmanageable curls is a keratin hair treatment. It's a misconception that keratin treatment is only for those with frizzy, messy, and unmanageable locks. The treatment actually works wonders for softening curls and controlling frizz. It also seals the cuticle, which is what gives your curls definition and bounce!
What is a keratin treatment? What does keratin do to your hair?
Keratin treatment is a chemical process that helps in replenishing the lost proteins on the hair strands. There are 2 common keratin treatments that are done to the hair.
If you have straight hair, you can go for a Brazilian blowout. This straightening process involves a formaldehyde-releasing solution that coats the cuticles to form armor. This eliminates frizz and makes the hair smoother and straighter.
The second process is the smoothing process which is fit for curly hair. The smoothing process is formaldehyde-free and goes deep into the hair strands to smoothen the hair. This keratin treatment can eliminate frizz and make the hair smoother. Although it may relax your curls a bit, it will definitely make them more manageable and less frizzy. Keratin treatment for men can either be smoothening or straightening depending on the hair condition.
What are the benefits of keratin treatment for curly hair?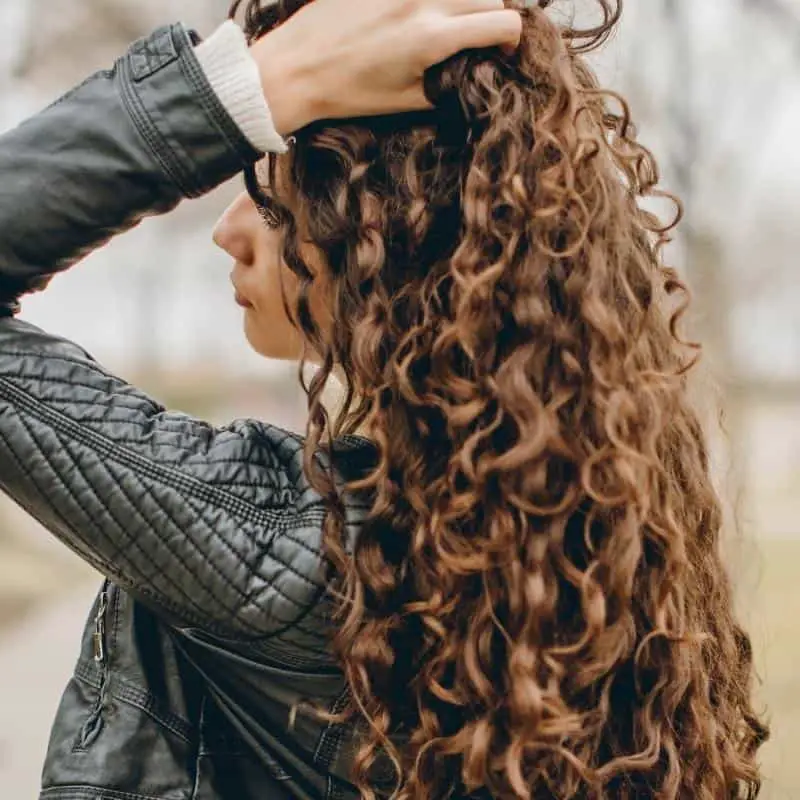 Hair will be smoother with keratin treatment on parlors

Curls will be less frizzy and shinier

Thicker looking hair

More manageable curls

Helps protect your hair from damage and keep your hair healthier
The side effects of keratin treatment for curly hair
Keratin treatment is not all good. There are some minor side effects of keratin treatment that you need to know before getting into the salon. After your session, the first thing that your hair stylist will tell you is that you cannot wash your hair for a few days. You cannot touch your hair or tie your hair to prevent disturbing the structure of your hair. So if you live in a tropical and humid area, you might want to consider getting your treatment on a long weekend. Keratin treatment contains formaldehyde that can cause skin and eye irritation. Inhaling formaldehyde can also cause dizziness and nausea. If you have colored hair, doing keratin treatment may cause some fading. So don't be surprised to see your colored hair one shade lighter after your keratin treatment. Although there are some side effects, these are just minor and can be avoided if done treatment correctly. Get the best keratin products for curly hair to keep the effect of the treatment longer.
What is the process of getting a keratin treatment? How long does a keratin treatment last?
Like everything in the world, if you want something to look nice, you will need to give it time. The same is true for keratin treatment. A keratin treatment usually lasts for a few hours depending on the length and thickness of the hair. So better be ready to sit in the salon for hours. Here is what to expect during a keratin treatment session.
The whole session starts with shampooing the hair to remove all the product build-up on the hair and scalp.

Using a blow dryer, the hair is dried until almost 80% of the water is removed.

Apply the treatment working in small sections of the hair. Working in small sections ensures that all the strands will be covered by the treatment.

Let it sit for 15 to 30 minutes.

Blow-dry the hair without washing the product.

Flat iron the hair in small segments. This is the step that takes the longest. 

Rinse and shampoo the hair well making sure to remove the product from the hair.

Apply keratin sealing serum and blow-dry the hair.
Take note that when doing the keratin treatment, you might smell the chemical. This is not an unpleasant smell but some may be sensitive to the smell of chemicals. 
What to expect after the keratin treatment is done?
Well, after long hours of sitting in the salon chair, expect to have smoother and shinier curls. You can also expect some strict aftercare measures that your hairstylist will give you. Follow the tips that your stylist will give you to keep the life of the treatment longer.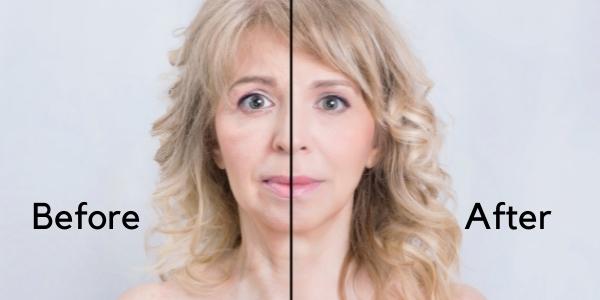 But how does keratin works on curly hair
? The answer is the same for straight hair, coating your strands with keratin to make it smoother and healthier. Although some sacrifices need to be done. If you want less frizz and keratin smooth hair, then you do not expect your curl pattern to stand out. Also, be aware that this is a chemical process. And there is a chance that this can alter the natural curl pattern of your hair.   
Keratin treatment is usually an effective and safe treatment if you want silky smooth and relaxed hair. But before you rush to your stylist, it is best to make your own research on what type of keratin treatment your hair needs. After getting the treatment, always follow the advice of your stylist to make the effect of the treatment last longer. You also need to support the treatment with hair care products that is compatible with the treatment. 
Aftercare Keratin Products
After getting your keratin treatment at the salon, you can use hair masks and other hair care products to help prolong the effect of the treatment. Here are some products that can make your keratin treatment last longer.
Keranique Shampoo and Conditioner

A set formulated to gently deep clean, thicken and volumize thin, fine hair – without weighing the hair down like traditional heavy conditioners.

Buy On Amazon
When it comes to curly hair products,
Keranique shampoo and conditioner set
is sure to deliver. It helps to
gently deep clean, strengthen, volumize, and boost the appearance of your tresses. It makes your hair look fuller with less weight. Keranique is dermatologist-approved and scientifically proven to provide the ultimate deep conditioning without making it greasy or weighed down.
Is keratin shampoo good for curly hair?
Keratin shampoo can be good for curly hair as it can help to tame frizz and make hair more manageable. However, some people find that it can also make their hair feel dry and brittle. It is important to experiment with different products to find one that works well for your individual hair type.
Vitamins Keratin Protein Hair Serum

Get salon-like softness and shine from this keratin moisturizer enriched with Moroccan oil, argan oil and coconut oil. It contains biotin and castor oil that moisturize and strengthen the hair preventing damage and split ends. Controls frizz and replenish lost proteins on the hair strands.

Buy On Amazon
For active people like me, never leave your home without this miracle bottle. My hair easily gets dry and frizzy especially when I stay under the sun for a longer period of time. So trust me when I say that this serum transforms my dry and unruly hair into frizz-free and shiny hair. 
Is keratin oil good for curly hair?
Yes, keratin oil can be good for curly hair. It can help to control frizz, add shine, and make hair more manageable. However, it is important to choose a quality product and to use it sparingly. Overuse of keratin oil can lead to build-up and greasy hair.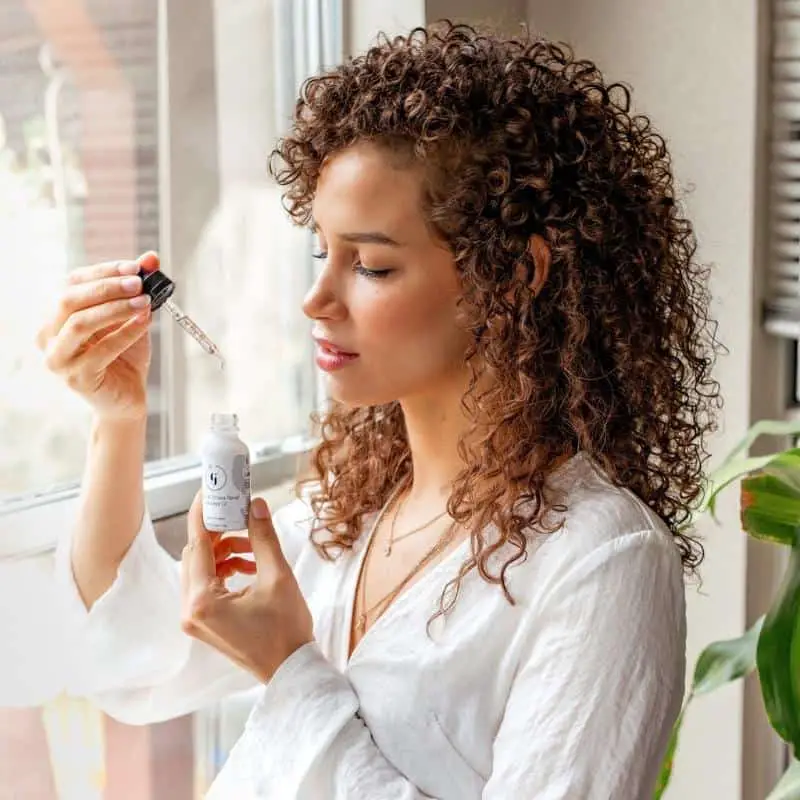 Keratherapy Keratin-Infused Daily Smoothing Cream

Repair, restore and protect your damaged hair with this keratin-infused smoothing cream. It contains argan oil, collagen and amino acids that revive dry and dull hair making it look healthier and shinier. 

Buy On Amazon
Before you blow-dry your hair or before you go out under the sun, never forget to protect your strands from heat. Apply this smoothing cream and make sure that your hair never gets any more damage from heat styling, chemical treatment and even the sun.
Vitamins Keratin Hair Mask Deep Conditioner 

Give your damaged strands intense deep conditioning to restore your dull and lifeless hair due to hair treatment and hair coloring. It has biotin and castor oil that strengthens and moisturizes the hair. The mix of keratin collagen, Moroccan oil and coconut oil makes the hair look sleek, shiny and smooth.

Buy On Amazon
Once a week, replenish your hair with moisture by doing a deep conditioning hair mask. This keratin hair mask deeply conditions the hair while supplying the hair with its lost keratin. Plus it has a weightless formula that helps in volumizing the hair.
KERATIN Complex Care Shampoo & Conditioner 

Keratin complex color care shampoo is formulated to gently cleanse the hair and give lasting smoothness to keratin-treated and colour-treated hair. Keratin complex color care conditioner is a hydrating conditioner formulated to smooth, soften and protect color-treated hair.

Buy On Amazon
Is keratin conditioner good for curly hair?
There is no definitive answer to this question as everyone's hair is different and what works for one person may not work for another. That said, many people with curly hair find that keratin conditioners help to tame frizz, add shine, and make their curls more manageable. If you are thinking about trying a keratin conditioner, it is best to consult with your hairstylist first to see if it is a good option for your specific hair type.
Why should I consider getting a keratin treatment?
If you are like me who just want to experience a change of hairstyle for a few months, I highly recommend keratin treatment for you. Keratin treatment also solves many
different problems with curly hair
like frizz, tangles and dryness. Out hair loses its natural keratin due to treatment, exposure to the sun and styling. Keratin treatment replaces the lost keratin of our hair by penetrating deeply the damaged hair strands. Contrary to popular belief that keratin works only for straight hair, this treatment is also effective for other
types of curly hair.
  Just be ready to shed some bucks because this treatment is on the pricey side. But well, beauty comes with a price.
Is keratin treatment safe?
Keratin treatment is generally safe if done properly by a hair professional. We highly recommend visiting your favorite salon to do this treatment since it involves the use of certain chemicals.
Will keratin treatment loosen your curls?
Keratin treatment may relax your curls a bit. But this is only a simple drawback to the smoother and more manageable curls that you will get after the treatment.
How does keratin help frizzy hair?
Keratin treatment for curly hair penetrates deep into the hair cuticles. Results in your hair being smoother and less prone to frizz.
Can a keratin treatment help with hair growth?
Keratin does not help with hair growth. It only makes the hair look thicker and fuller.
Is it possible to get a keratin treatment if you have natural curls?
Yes, you can have a smooth keratin treatment for your natural curls.
Can you get a keratin treatment if you have color-treated hair?
Yes, you can still have a keratin treatment if you have colored hair. But be aware that depending on the chemical used, your hair color may fade a little and get lighter.
Can you DIY a keratin treatment?
There are many hair care products available in the market that can be used as aftercare for keratin treatment. We highly recommend going to your favorite salon for your keratin treatment instead of doing it at home because of the chemicals involved in the process.
Takeaway
Doing a smoothing keratin treatment is good for your curls. It removes frizz and thus makes more manageable hair. Remember that keratin treatment uses chemicals that can harm the skin so make your own research and be aware of the pros and cons of doing the treatment.