The LOC method involves applying a leave-in conditioner, an oil, and a cream to your curly hair. This routine can help to keep your curly hair hydrated and free from frizz. LOC method is a step-by-step routine to use the product. Here is Loc method acronym
L stands for leave-in conditioner, O stands for oil, and C stands for cream.
This is the order in which you should add your post-wash hair products. Some will also opt for the LCO method stands (leave-in conditioner, cream, oil). Finally, the LOCG method includes adding a gel after these products which are intended to help you retain moisture. The order of post-wash hair care products is important – it should be lotion (or leave-in conditioner), oil, cream, or LCO (leave-in conditioner, cream, oil). Some people also add a gel at the end, which helps with moisture retention.
How to do the LOC method for curly hair? Loc method products
The LOC method is a great way to keep your curly hair healthy and hydrated. Here's are the steps with the best products for the loc method
Leave-In
Start with clean, wet hair. Divide your hair into four sections, then apply a leave-in conditioner to your hair, focusing on the ends. You can need the following LOC method products according to the length and thickness of the hair.
Briogeo Rosarco Milk Reparative Leave-In Conditioning Spray

Frizzy hair be gone! This lightweight leave-in conditioner spray boosts hydration and locks out humidity to minimize frizz, smooth hair, and add shine. Briogeo leave-in conditioner is perfect for all hair types, including straight, wavy, curly and coily hair.

Buy On Amazon
Tgin Rose Water Leave-In Conditioner

For long-lasting hair growth and shine, this leave-in conditioner is made with botanical extracts and essential oils. It penetrates deep into the cuticle layer, evenly coating the hair to restore its natural hydration, softness and shine. Great for all hair types! You'll notice the difference immediately!

Buy On Amazon
SheaMoisture Smoothie Curl Enhancing Cream

SheaMoisture Coconut and Hibiscus Curl Enhancing Smoothie reduces frizz and smoothes curly hair for a soft, silky feel and bouncy curls.

Buy On Amazon
Oil
After applying a leave-in conditioner to your hair, you are ready for the next step which is Oil. Apply a thin layer focusing on mid-length to ends to lock the moisture. Don't overdo it because it might weigh down your hair and feel greasy. To avoid this you can apply a thin layer of oil to each section and slowly add more if you need it. However, hair porosity can play an important part during this step. So, here is the list of hair oil that works for different porosity. You can
check your hair porosity
at home.
Loc method product High Porosity hair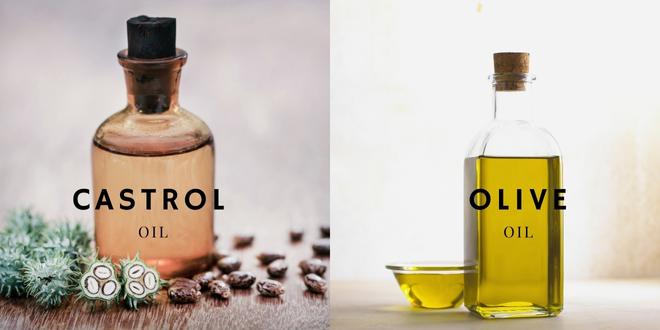 Loc method product for Low Porosity hair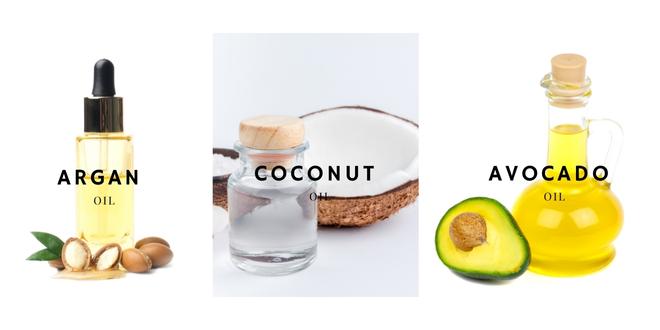 Argan oil
Avocado oil
Coconut oil
For Neutral Porosity hair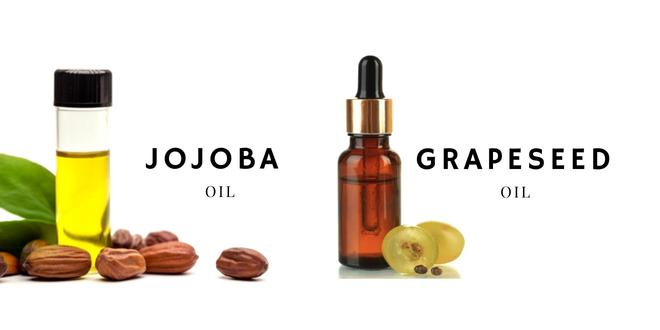 Styling Cream
The final step in the LOC method is using a styling cream for sealing the moisture. Apply cream to your hair, focusing on the roots and ends. You can always build up the product slowly. Scrunch your hair with your hands to help define your curls. Allow your hair to air dry or use a diffuser on low heat to dry your hair.
Design Essentials Natural Almond & Avocado Curling Crème

Need a versatile product that is lightweight & lasts all day? Design Essentials is a perfect choice. This light formula is great for refreshing curls daily without weighing down hair or leaving hair heavy. With a formula perfect for wavy to curly hair types 2C-4A, Design Essentials Natural revitalizes curls with light hold for definition and adds shine, softness and style versatility.

Buy On Amazon
Eden BodyWorks Coconut Shea Curl Defining Creme

If you're looking for a curl styler that's going to keep your curls hydrated, defined and frizz-free, you've found it! This moisturizing creme is packed with great ingredients like coconut oil, shea butter, and avocado oil – which all work together to keep your hair hydrated and frizz-free.
Cantu Coconut Curling Cream with Shea Butter for Natural Hair

CANTU Coconut Curling Crème is a salon-inspired, unique curl cream that you won't find anywhere else. We use our rich ingredients and special technique to deliver the most luxurious, pure Shea butter curl crème on the planet. Our formula is specially created to condition and strengthen your hair so it will look healthy and feel soft.

Buy On Amazon
End result
You will have a hydrated and defined curl which can hold for a few days.
Who should follow the LOC method?
The LOC method is most effective for hair with high porosity or that always feels dry. Many people with
Type 4 curls
use it as our coils and kinks are prone to breakage, dryness, and damage. It acts as a barrier to the hair cuticles and keeps them hydrated all the time. But it is important to remember that porosity will play a large role in determining if this method will be effective for you. If your hair is chemically processed or colour-treated, then you likely have high porosity and struggle with moisture retention, regardless of your curl pattern. If you are a low porosity hair and want to try this loc method for your hair then you may end up having limp and oily hair due to a lot of product buildup on your hair. So, if you find that this LOC method is weighing down your hair you can try the LCO method which starts by layering your products Leave in followed by a lightweight curl cream and lock them with a lighter oil for example jojoba oil or grapeseed oil to keep your curls hydrated with a product build-up on your hair.
How often should you try the LOC method?
If you have type 4 hair, which is often fragile with a very high density. In this case, the LOC method is a must after every hair washes or if your curls need more moisture (Every few days or a week). You can try it yourself at least for three wash sessions to know if this hair care routine is right for you or not. This method is a great way to keep your hair hydrated and healthy.
Is the LOC method done on wet hair?
The LOC method can be done on wet or dry hair, but many people find it easier to do on wet hair. Wet hair is easier to detangle and will help the products penetrate the hair shaft better.
What is LOC or LCO method hair care routine?
LOC stands for leave-in, oil and cream whereas LCO stands for leave-in, cream and oil. These two method was created by the online hair care community for keeping the curls moisturized.
How to try the LOC method with gel
To try the LOC method with gel, start by applying a leave-in conditioner to your damp hair. Then, apply a generous amount of gel to your hair, starting at the roots and working your way down. Once your hair is fully coated, use a wide-tooth comb or your fingers to evenly distribute the gel. Finally, allow your hair to air dry or use a diffuser on low heat to style as usual.
Can you use the Loc method for natural hair growth?
The loc method is a natural hair growth technique that involves massaging the scalp with oil, then applying a light conditioner or cream to the hair. This helps to stimulate blood circulation and encourage hair growth.
How long does it take curly hair to loc?
It can take anywhere from a few weeks to several months for curly hair to loc. The process is different for everyone and depends on factors such as the type and texture of your hair, how often you loc it, and how well you take care of your locs. In general, though, you can expect you are locs to take several months to fully mature.
How to do the loc method for natural hair?
The loc method is a great way to moisturize and protect your natural hair. To do the loc method, you will need to start with clean, damp hair. Then, apply a generous amount of leave-in conditioner to your hair. Next, apply an oil or cream to your hair, focusing on the ends. Finally, seal your hair with a light layer of oil or cream. You can then style your hair as usual.