Want to know the latest short hair trend for older women? Here are 25 short hairstyles for older women that will make you look stylish. Take a look at our list and choose your next fabulous hairstyle.
"Age is just a number" and to this, we all agree. Especially when styling your hair, age does not matter. Gone are the days where older women just tie their hair and call it a day. Nowadays, older women style their hair not just to look younger but to feel more confident. And we are all for that! 

Aging is a natural process of life but that doesn't mean that we need to let aging stop us from looking fabulous. We need to take care of our hair the way we take care of our health and our skin. As we age, our hair grows slower and starts to thin down. White and gray hairs start to appear. We cannot stop this from happening but we can slow it down by taking care of our hair and living a healthy lifestyle. 

We know it is not easy to choose the perfect hairstyle so we compiled the best hairstyles for you. Here are 25 short hairstyles for older women to make you look fabulous and stylish as you age.
360 Waves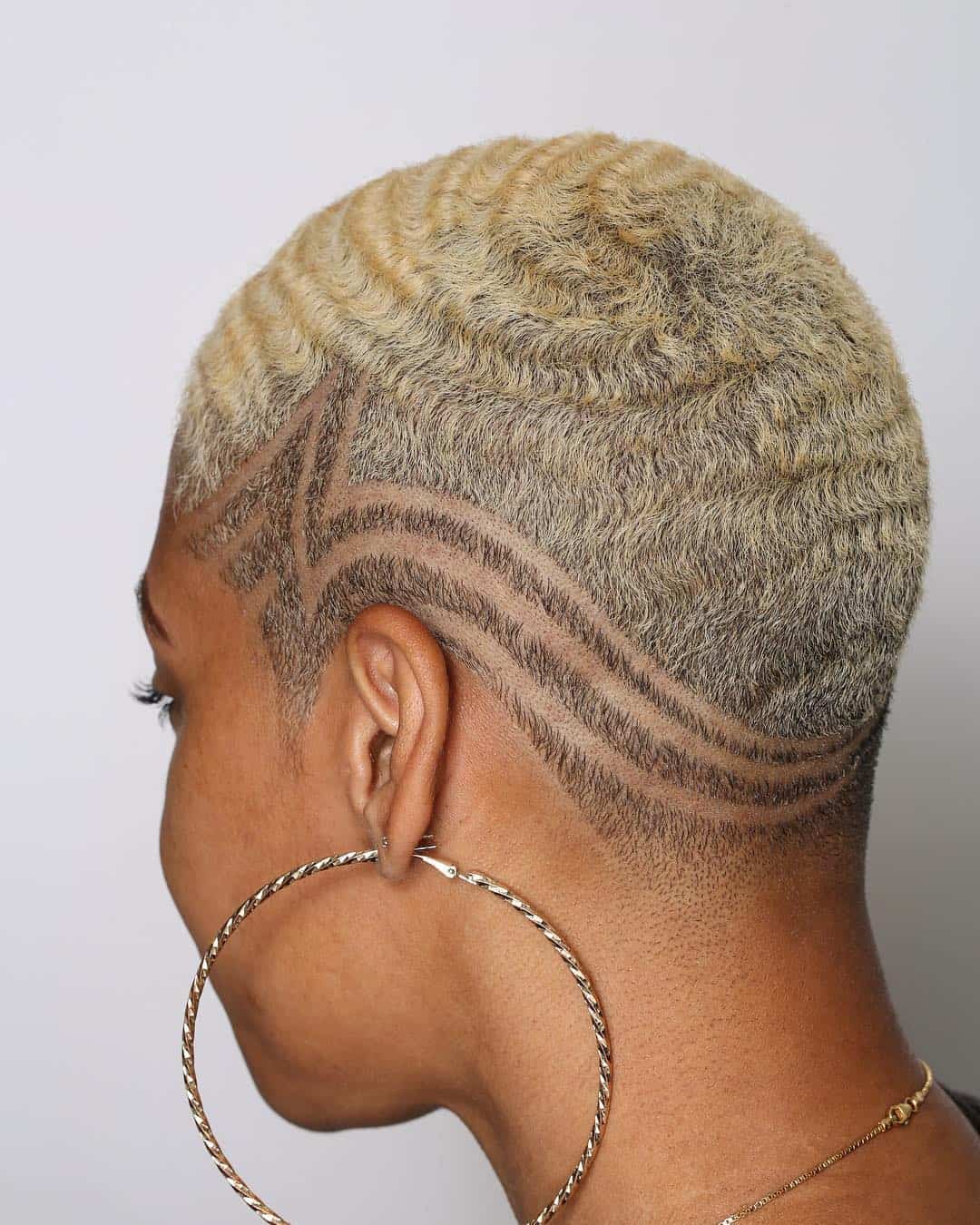 This is one staple in the black community even with older women. Although it might take some time to get this hairstyle perfectly, once your hair is set, then it will be fuzz-free styling. This works best for older women experiencing thinning hair and hair fall.
Swept-back Pixie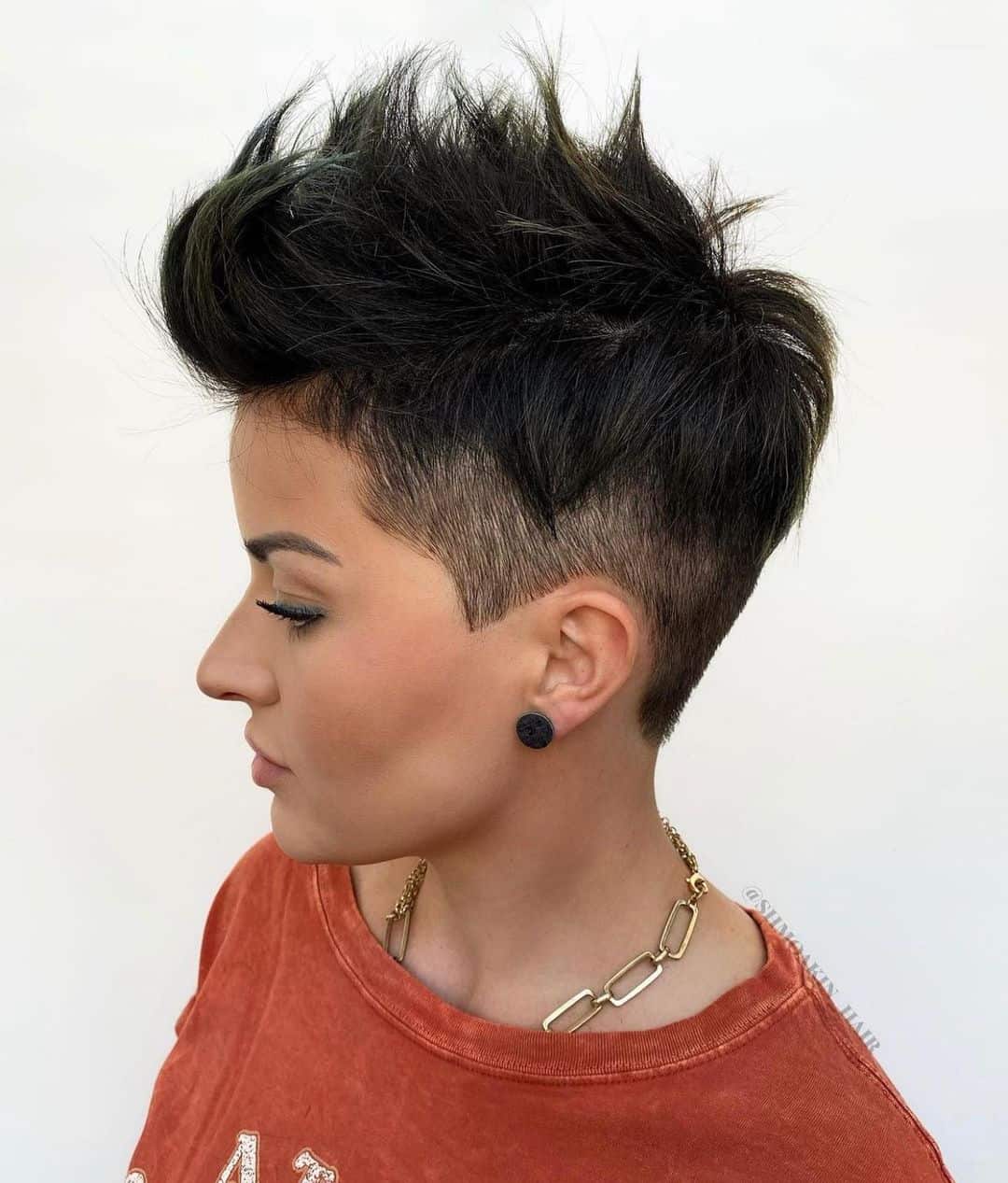 This is perfect for older women who have got time on their hands. This hairstyle needs some time to style but it is all worth it if you will look 10 years younger. Work a dollop of styling mousses like Vidal Sassoon Pro Series Extra Firm Holding Mousse 10 on your towel-dried hair and blow-dry. Comb your hair to your using a wide-tooth comb or your fingers to style.
Curly Bob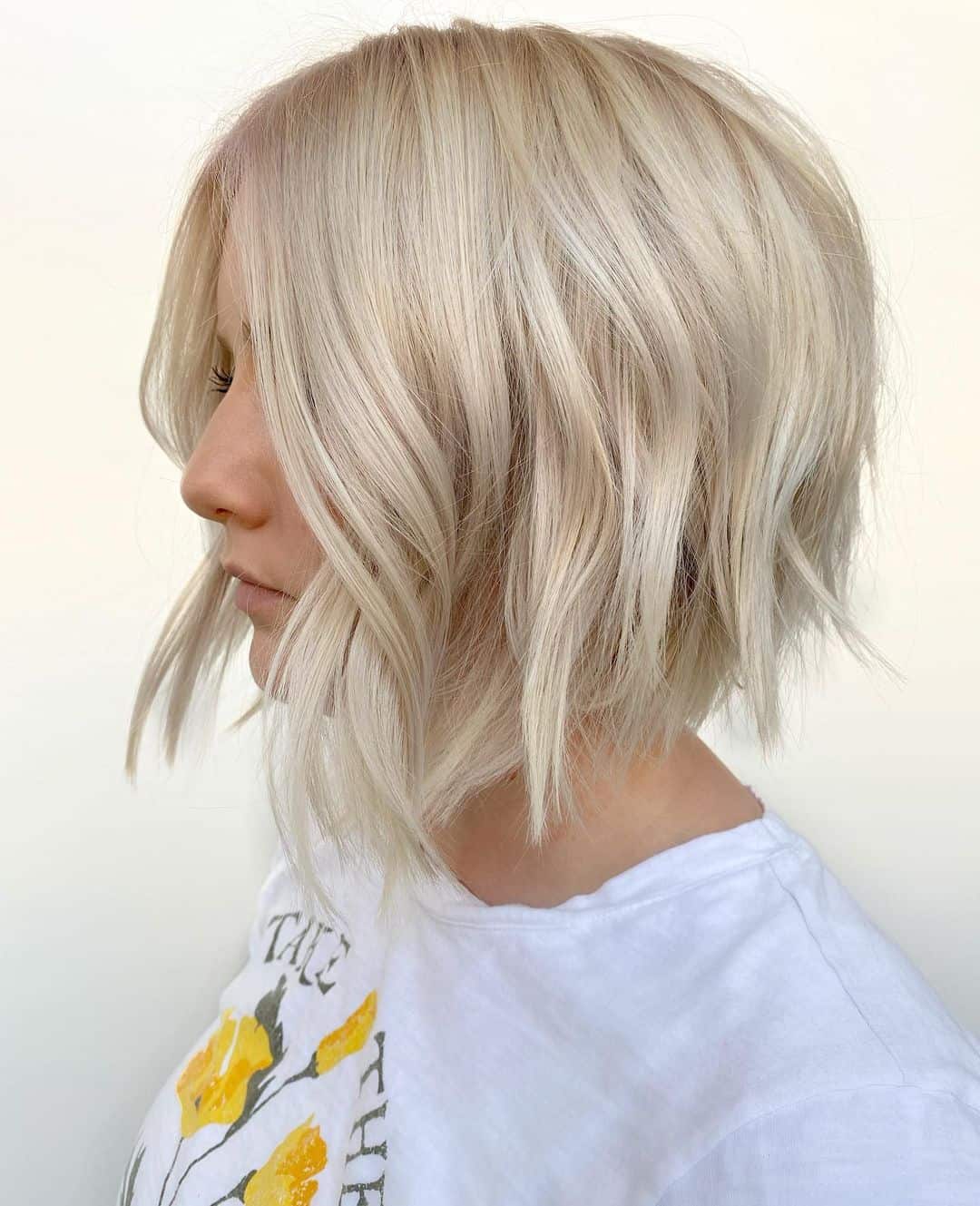 Perfect for older women with naturally curly hair. Cut your hair short and let your natural curl speak for itself. This is a very easy and low-maintenance hairstyle for women who do not have the time and patience to style their hair.
Side-swept pixie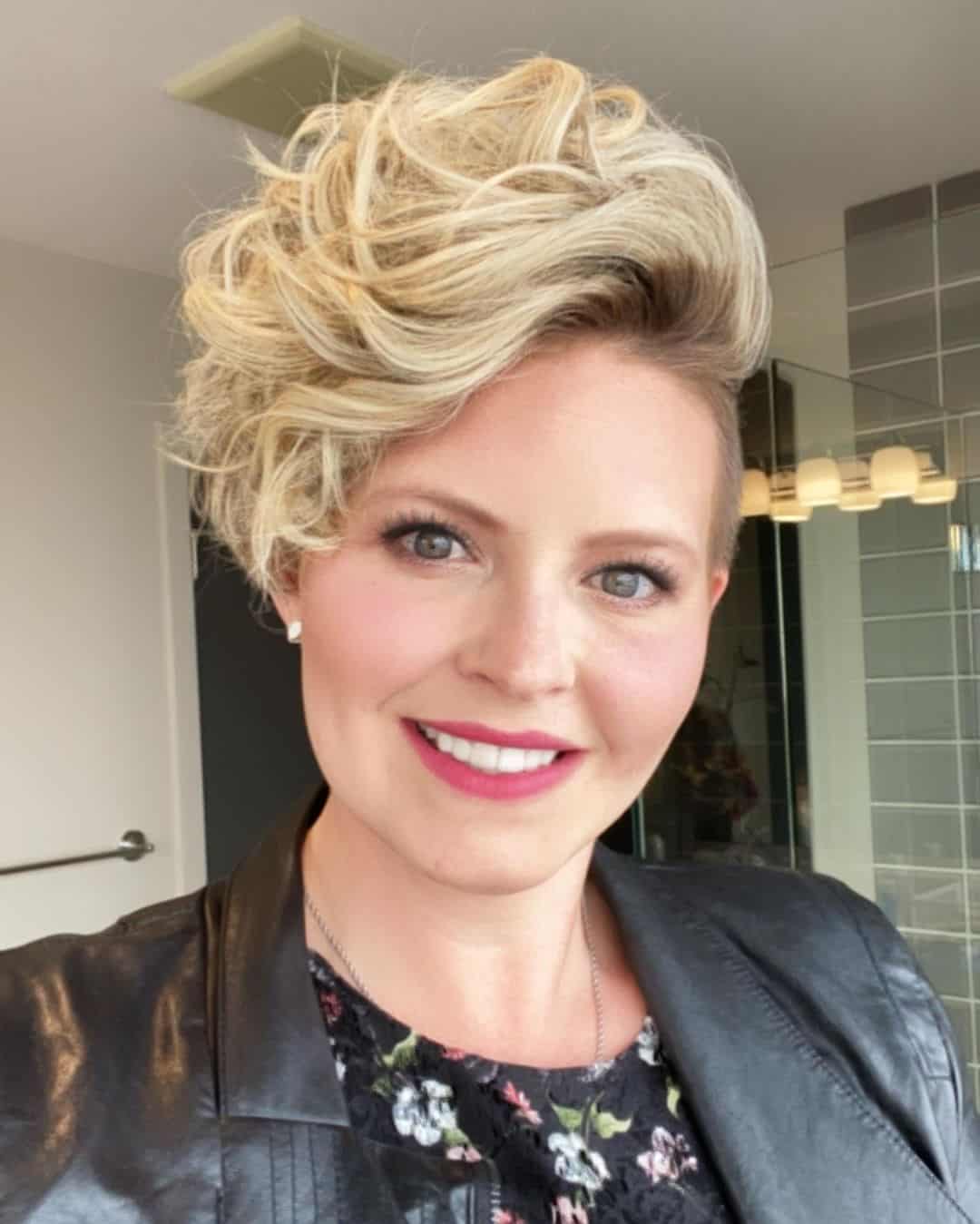 For older women with a round or oval or heart-shaped face, this haircut is perfect for you. Side-swept your pixie and highlight the side of your face to show off your best side! This is also perfect for women who want to look age-appropriate.
Curly crop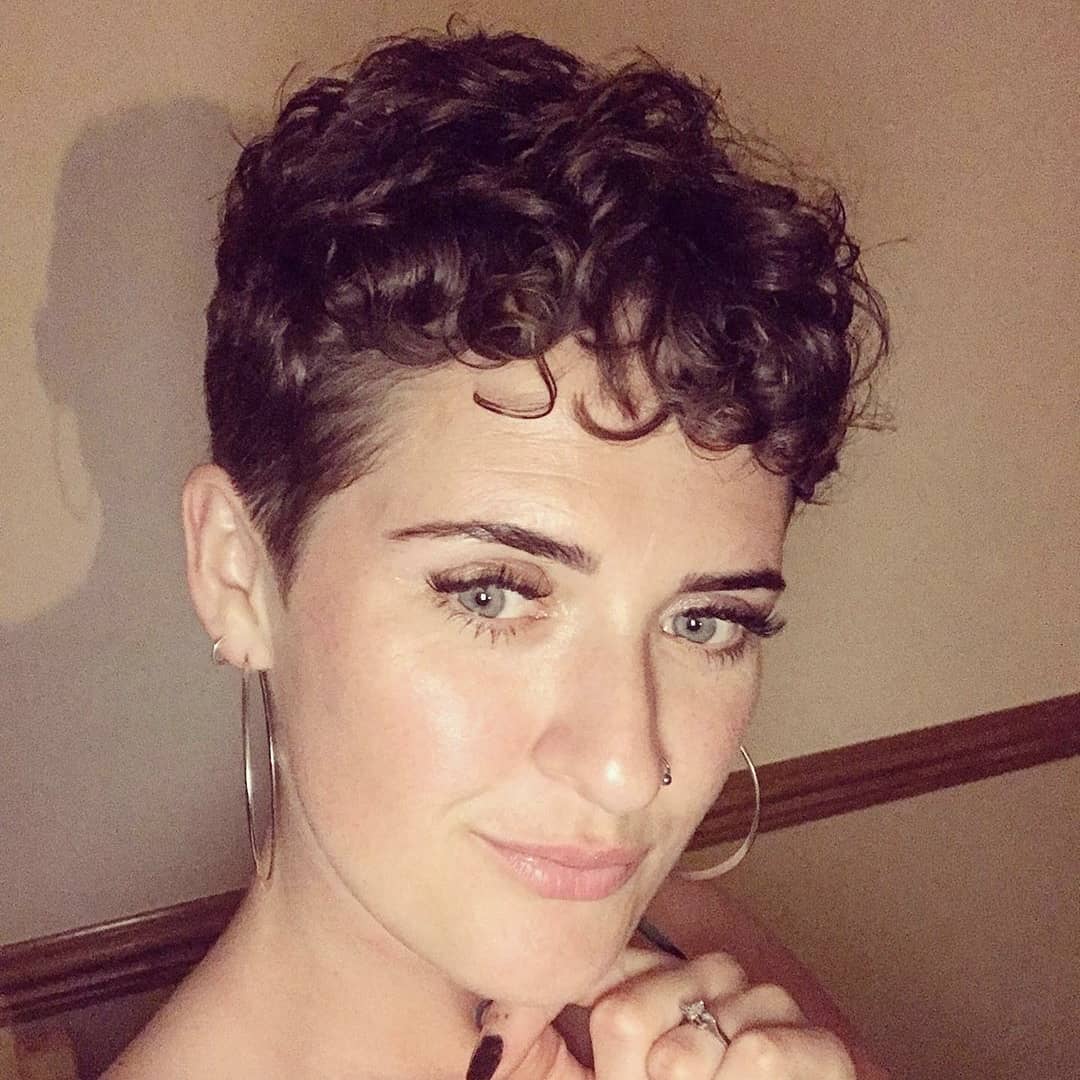 Having trouble growing your locks? We got the perfect hairstyle for you! Go curly crop for a stylish and neat hairstyle. This summer-ready hair will give you a neat and fresh look without the time-consuming maintenance and styling.
Classic Pixie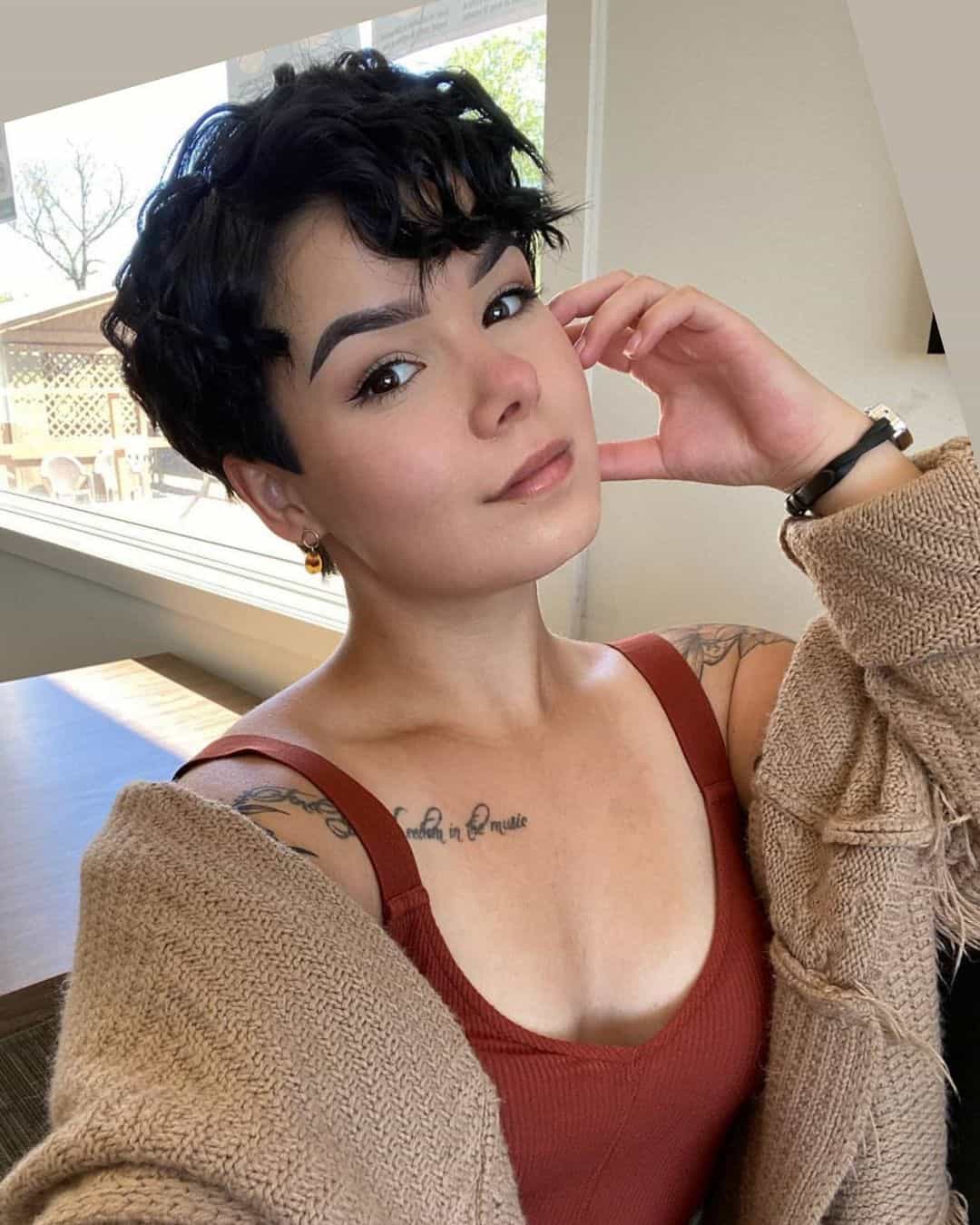 Nothing beats the classic pixie haircut when it comes to comfort styling. Whether you have straight or wavy hair, a classic pixie cut will make you look stylish. This hairstyle compliments women with round-shaped and oval-shaped faces. 
Spiked Pixie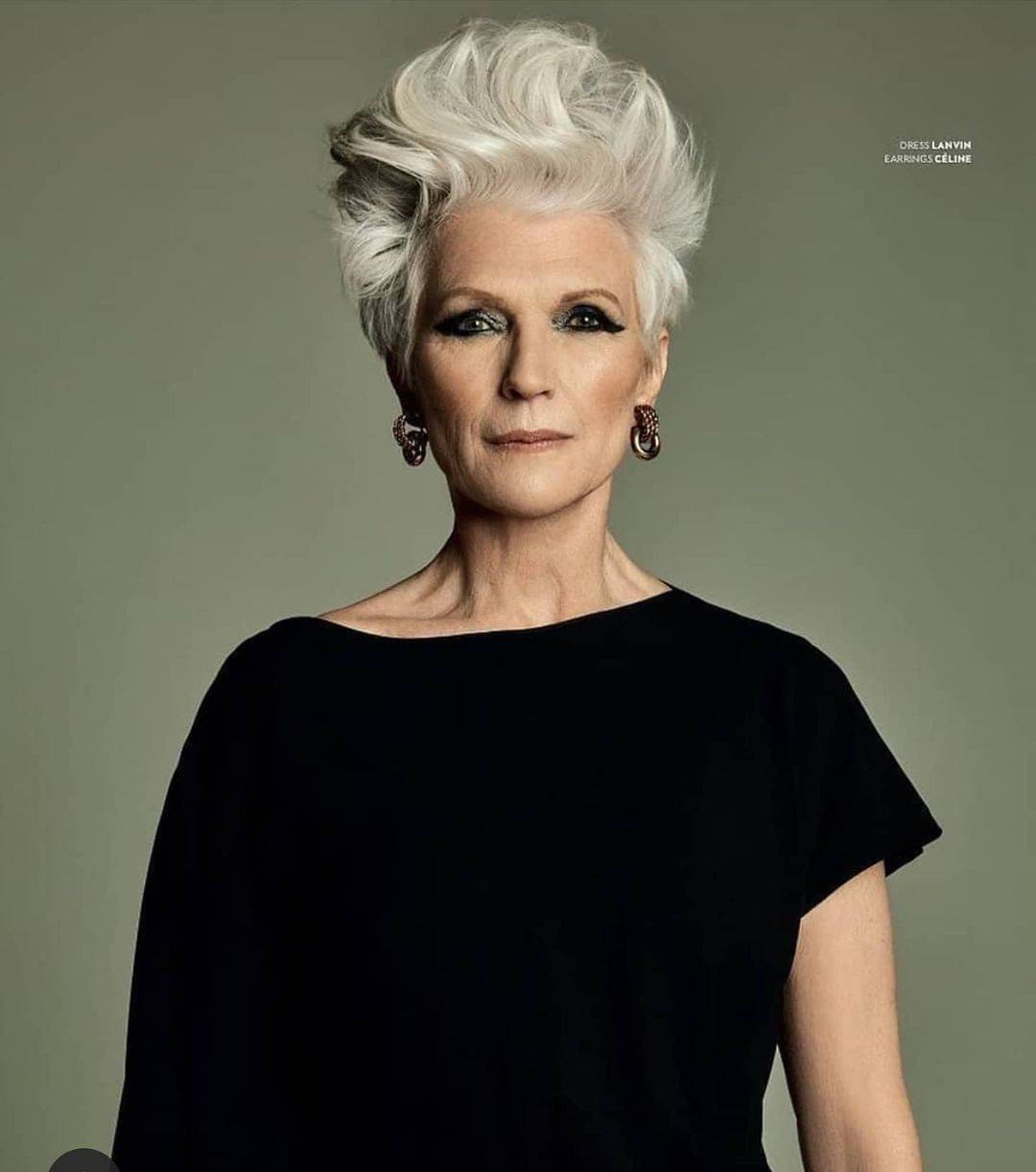 Add a little coolness to your pixie cut by styling your hair with spikes. This is a very cool hairstyle that will surely make you look younger. After washing your hair, style it with a hair spray or hair wax to keep the spike of your pixie. You can use Bumble & Bumble Surf Spray to make sure that your spike will not flatten out.
Edgy Pixie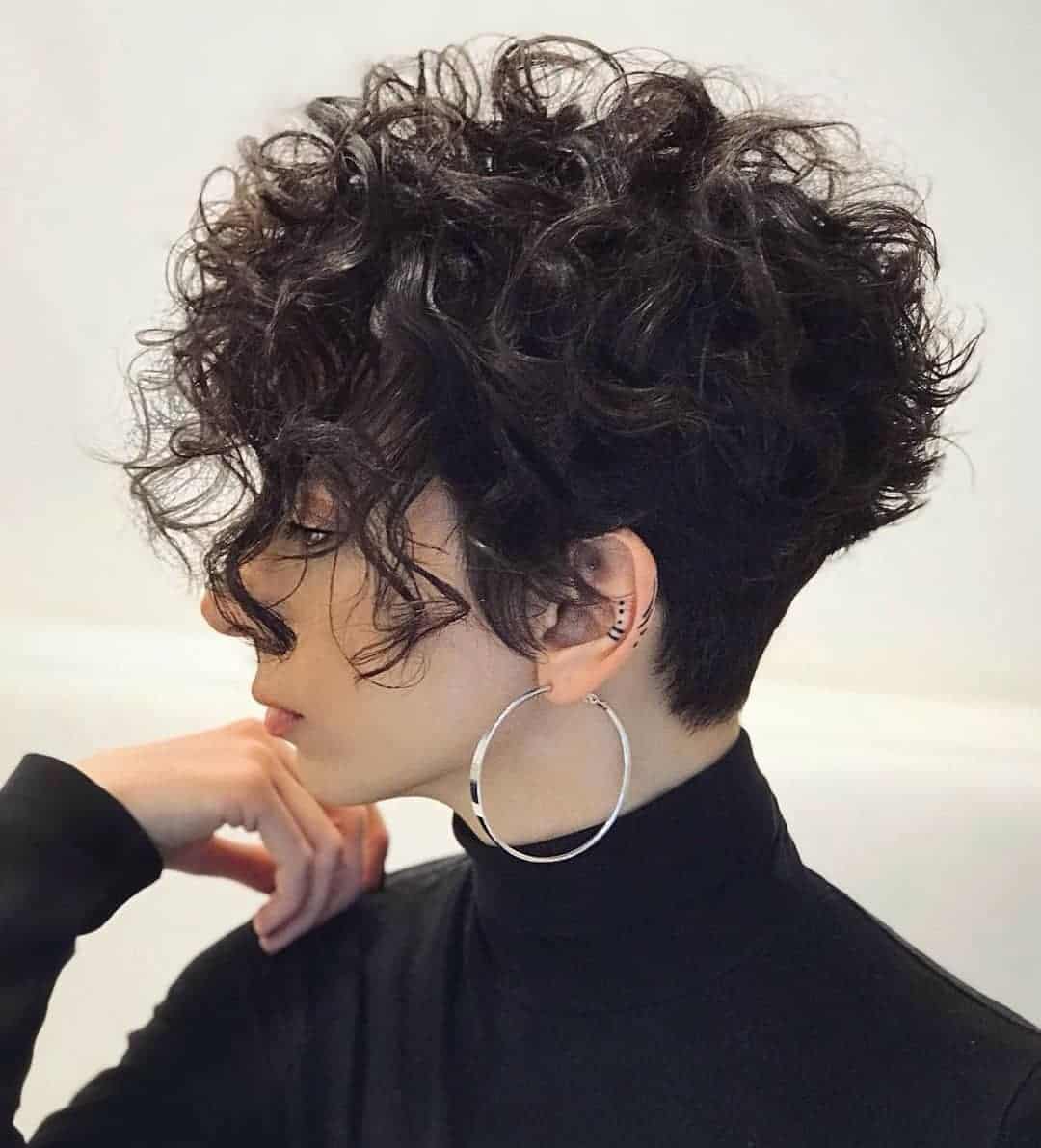 If a pixie cut is not cool enough for you, try doing an edgy pixie hairstyle. Add colour or highlight to your pixie combined with spiked pixie for maximum styling. 
Wavy Pixie with Long Bangs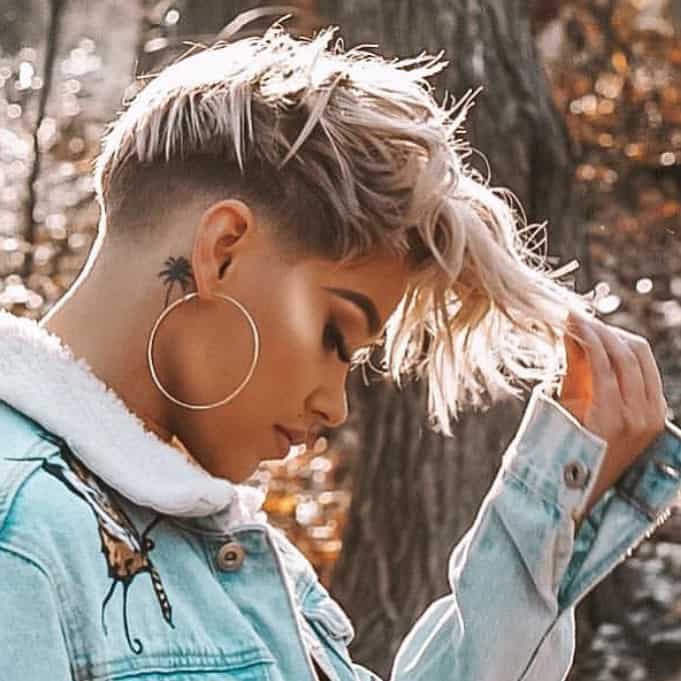 Pixie cut and bangs together? You will be surprised by how stylish this combo can be. Although you will need some time and effort styling, we guarantee your time will be worth it. You can do asymmetrical pixie cuts to add layers and dimension to your hairstyle.
Tousled Pixie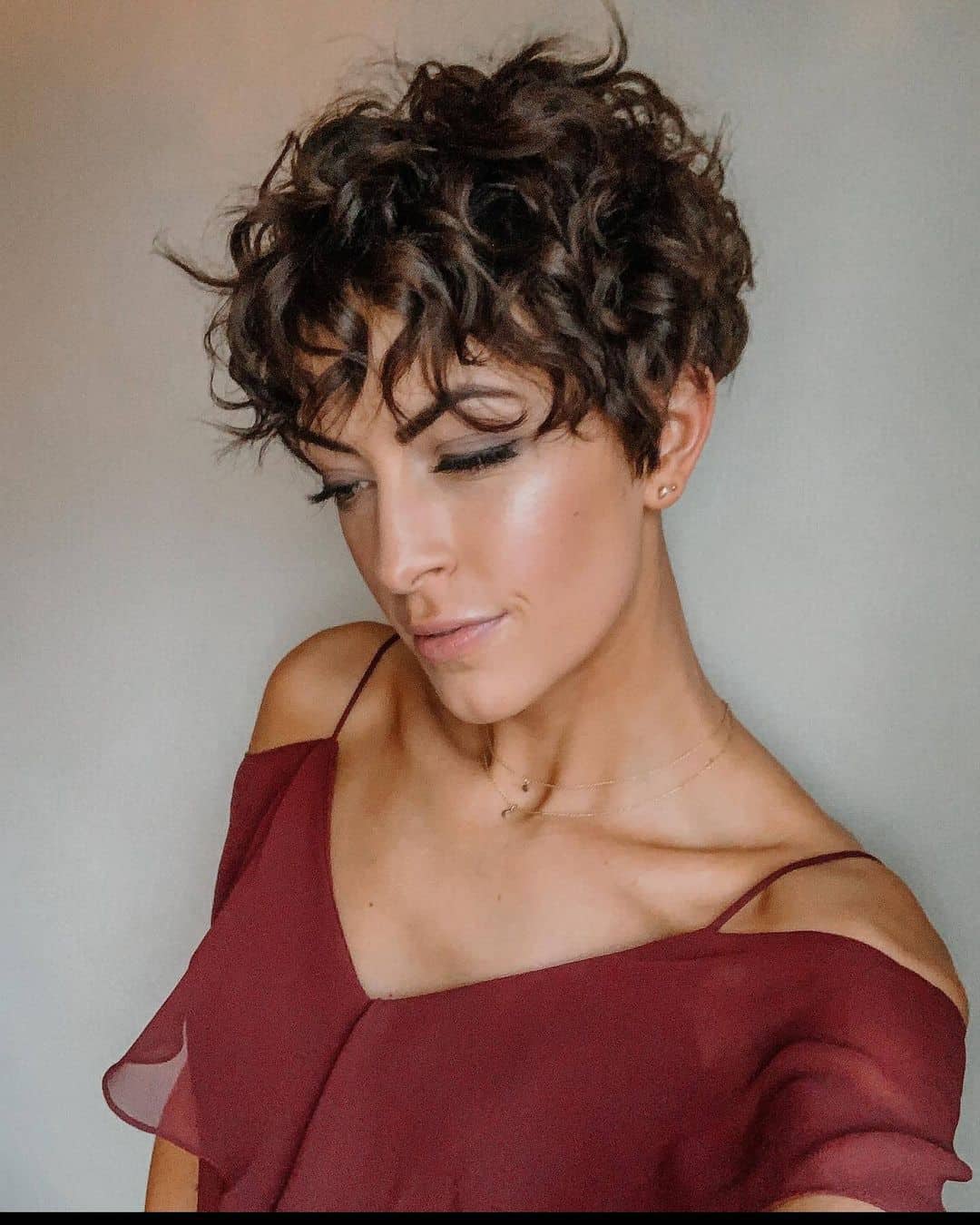 Get that "I woke up like this" hairstyle just much cooler with a tousled pixie. This is a very easy hairstyle for older women. You do not need to have perfectly combed hair. Finger comb your hair to style and you are ready for the day.
Wavy Bob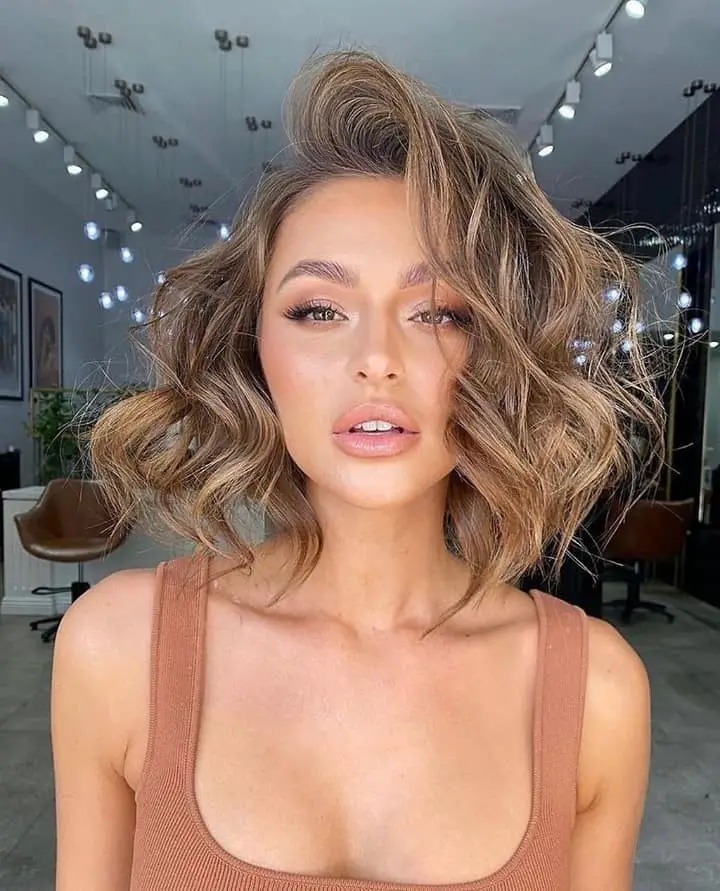 You do not need to grow your hair to get that wavy bob hairstyle. Even bobs can do that! Use your trustee hair curler to create soft waves for your bob. Finger comb your hair to loosen the waves for a more natural-looking hairstyle.
Short Natural Curls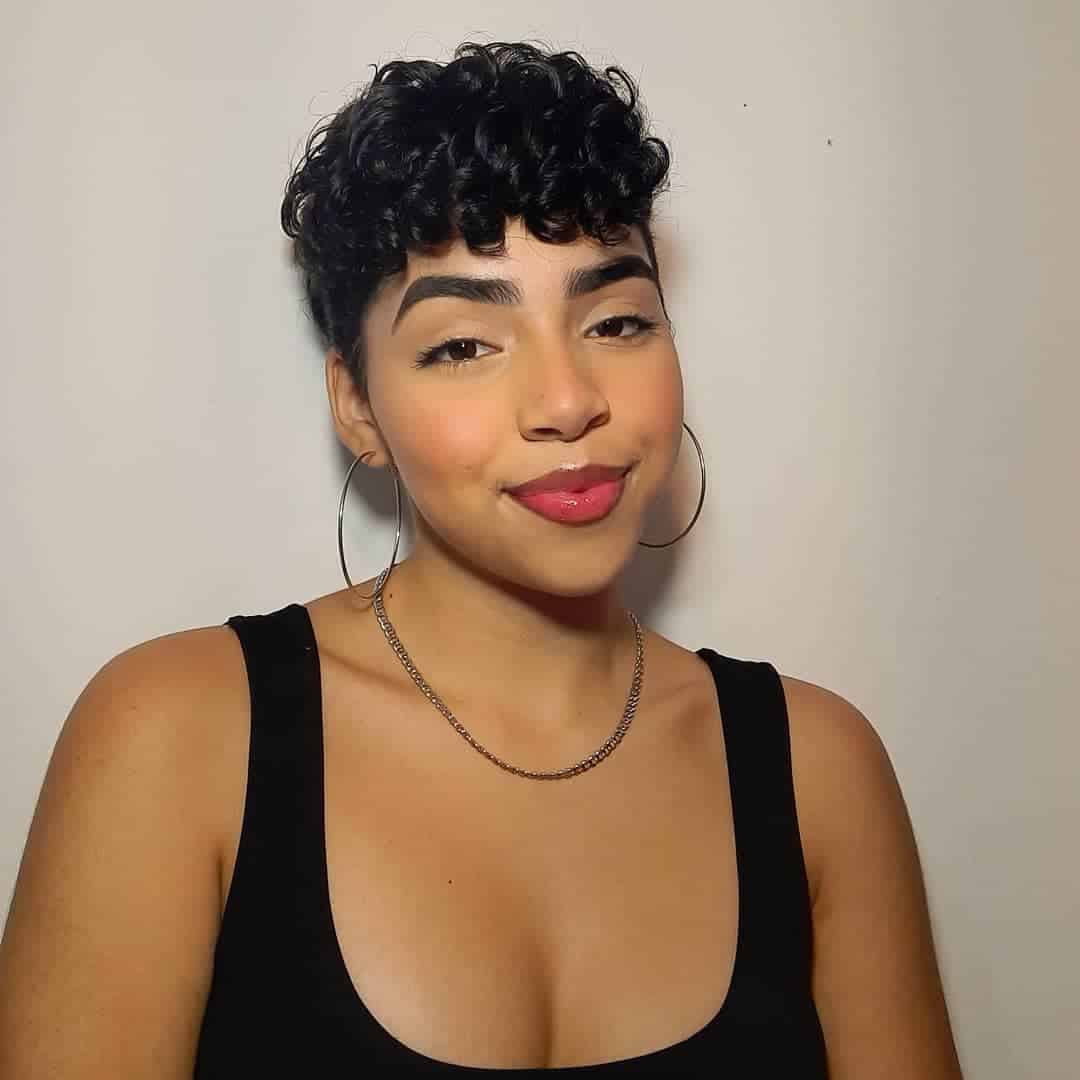 Curly hair looks beautiful when it is short. Natural short locks make your hair look chic and stylish. We should always choose a haircut according to our curl pattern, density, texture and head shape. This is a very easy hairstyle for women who do not have the time to style their hair and a plus point for naturally curly hair women.
Sassy Bob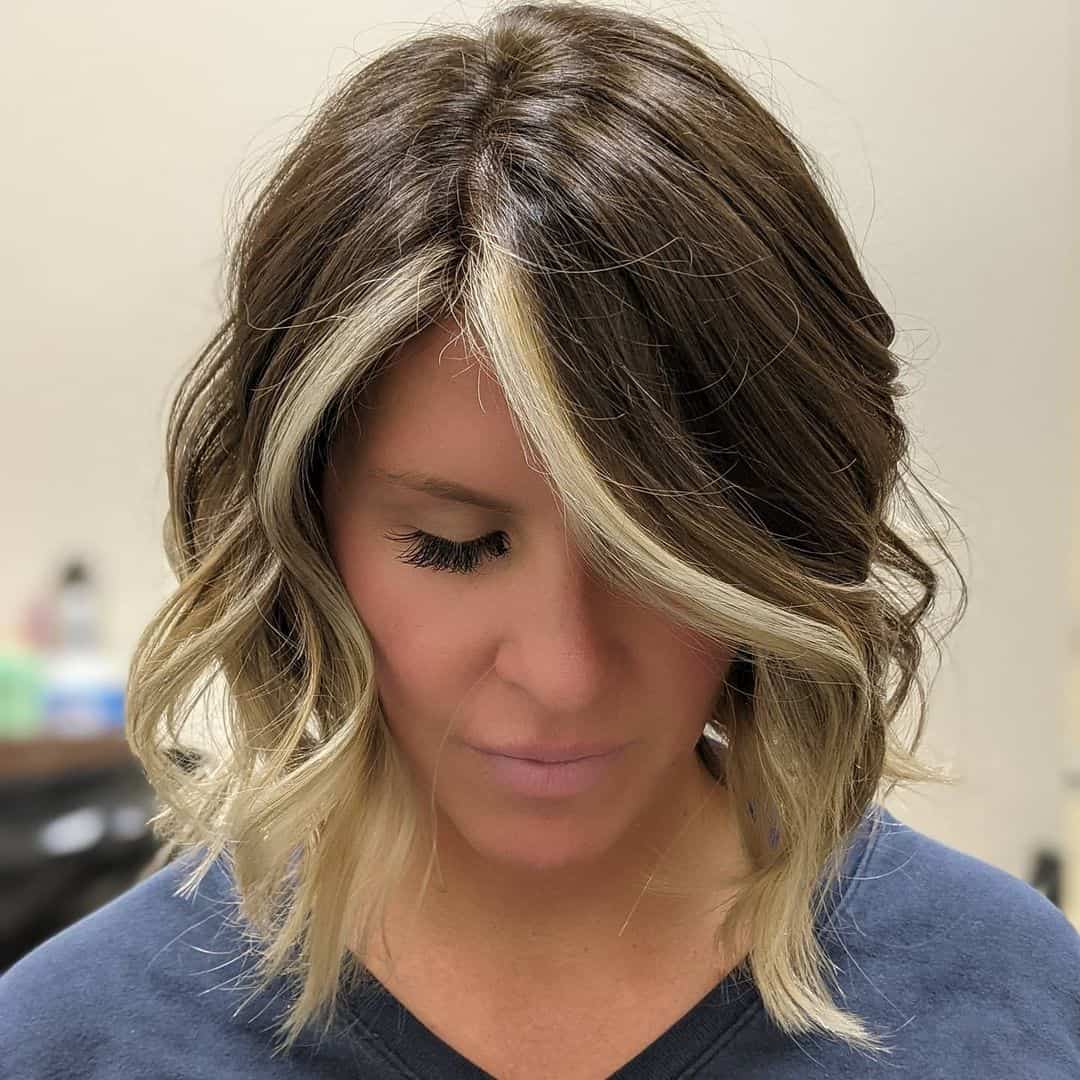 If you want volume and texture for your short hair, go for a sassy bob. This simple hairstyle will surely add movement to your hair. Add highlights to your sassy bob to add character to your hair.
Layered Bob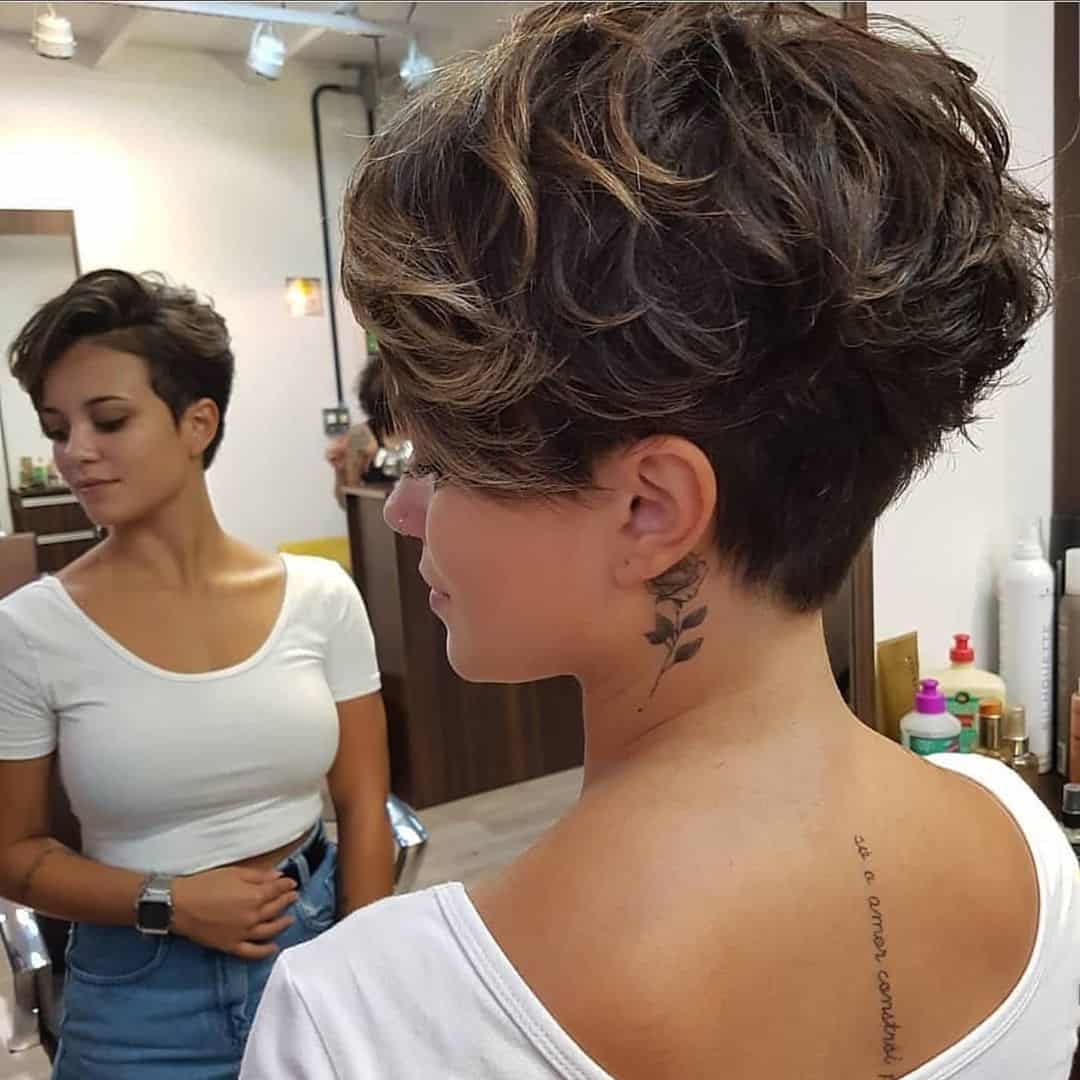 For older women with long and thin faces, a layered bob will be the perfect hairstyle for you. The layered bob will add volume to your hair giving the appearance of a rounder face. Add fringe to your bob and look 10 years younger!
Glam Bob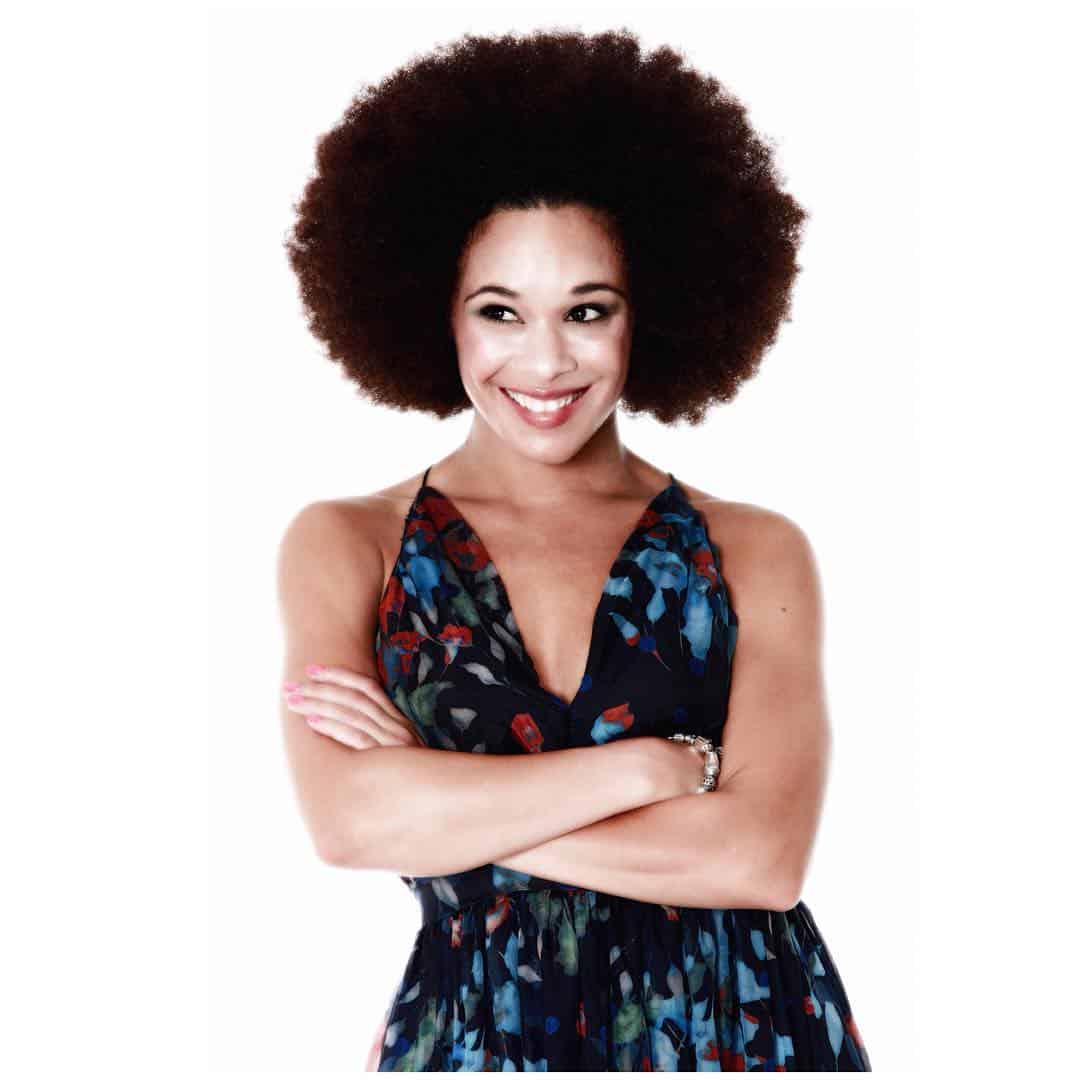 Combine big waves, highlights and short hair and you will get the perfect glam bob! Even older women can get glammed up with this hairstyle. Pair your glamorous haircut with make-up on fleek for a confident you!
Curly Shoulder-length Cut
For older women who want to cut their hair not too long and not too short, this hairstyle is for you. Cut your naturally curly hair at shoulder length to make you look younger. Whether you are going to your daily routine or a special event, curly shoulder-length hair can do the job for you.
Textured Bob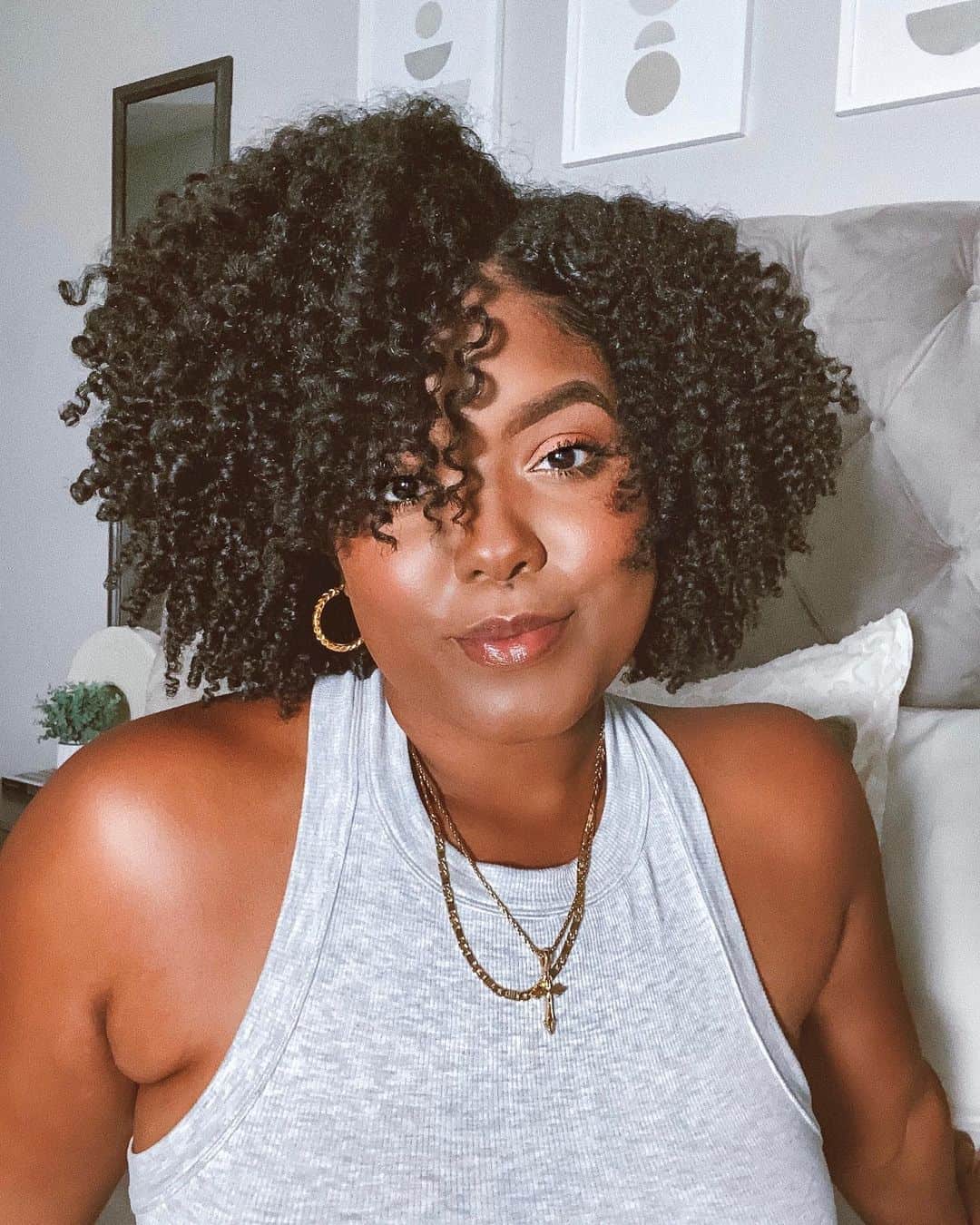 Add movement to your bob by doing a textured bob hairstyle. Cut your hair straight and add some texture by doing thin and subtle layers to your hair. This will give you a clean cut with subtle movement. Perfect for older women who want a simple yet stylish look.
Beachy Lob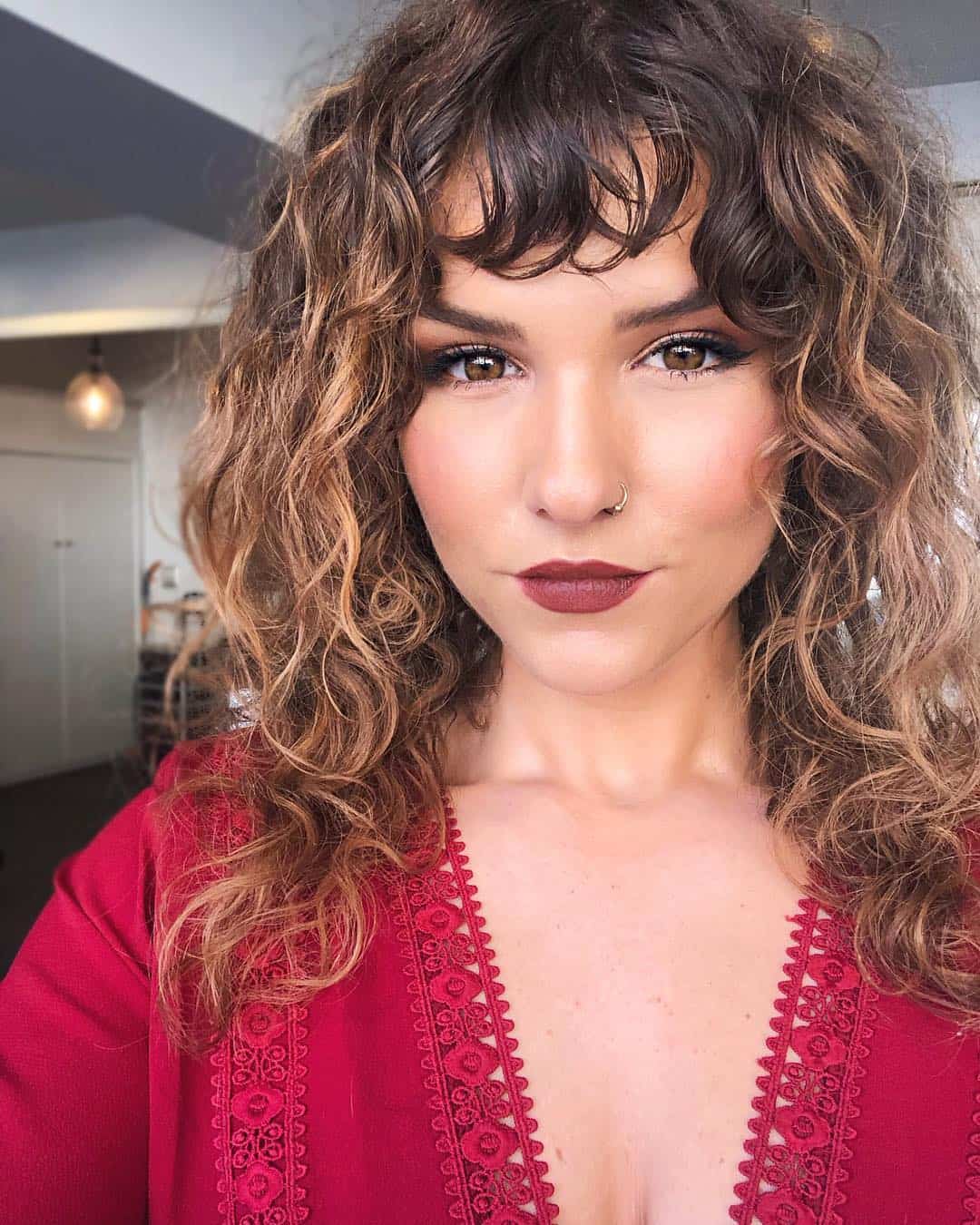 Beachy lob is a trendy haircut for all ages. Even for older women who want to add style and dimension to their looks. If you have naturally wavy hair, add highlights to give life to your waves. Try this not too short and not too long haircut for a fresher look.
Face-framing Curls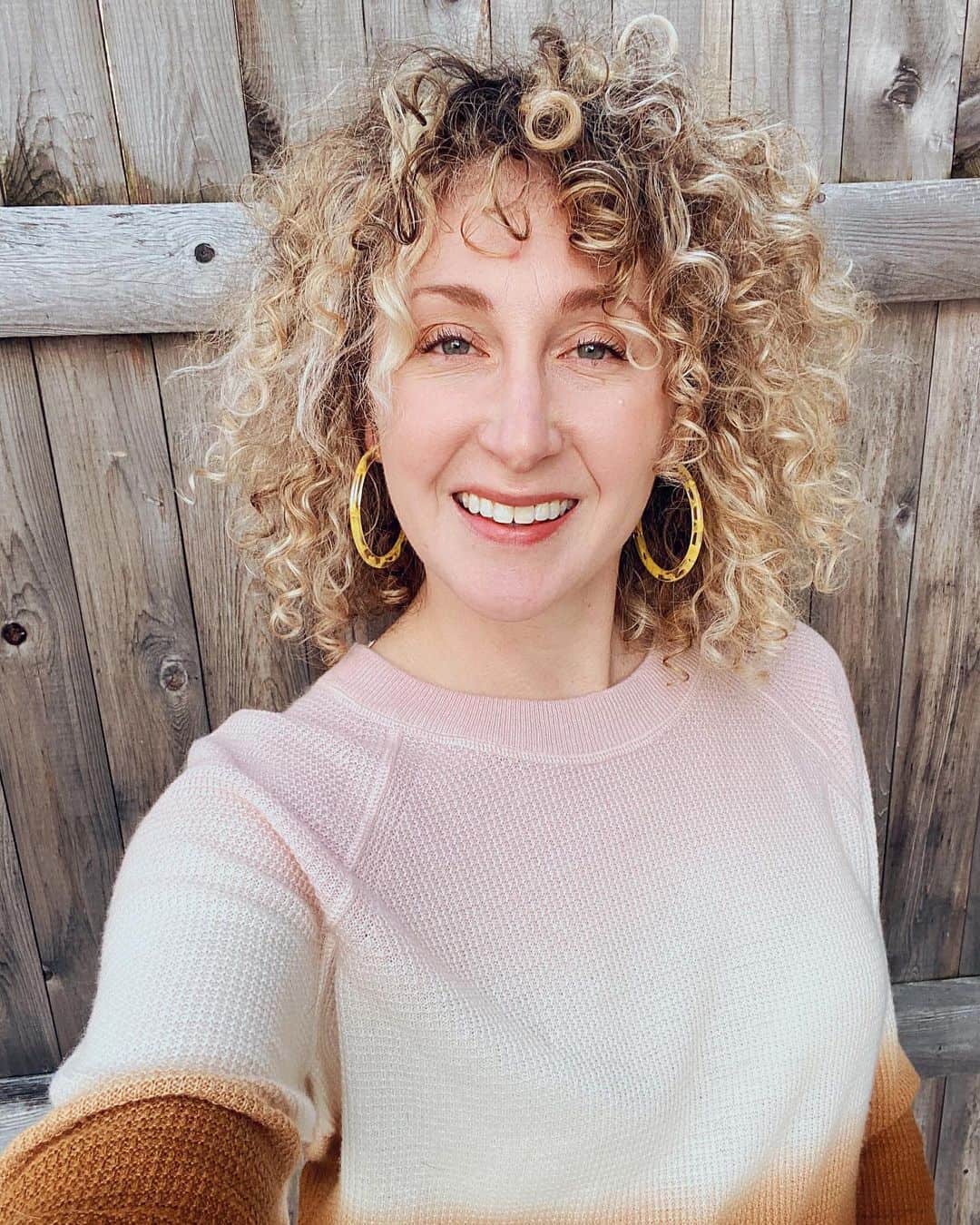 Frame your face with your luscious locks to create a younger and fresher look. This also works if you have straight hair. Just use your curling iron and curl your hair away from your face. This will create curls that frame your face while giving your hair a bounce.
Curly Lob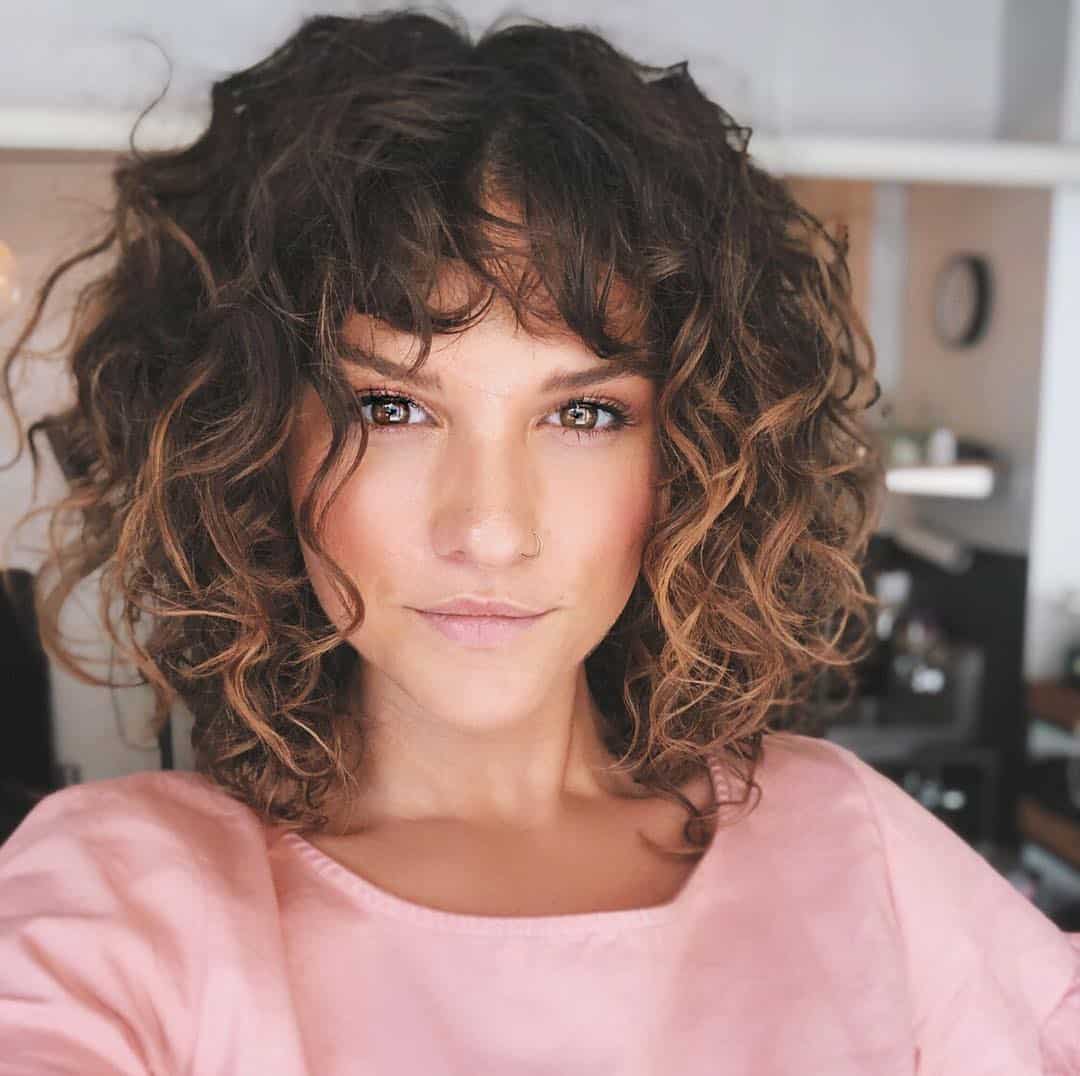 Give your long hair a fresh new style by cutting it shoulder length to create a lob. You can do an angled lob for extra styling and to add texture to your looks. Or you can do bangs to pair with your curly lob.
Natural Afro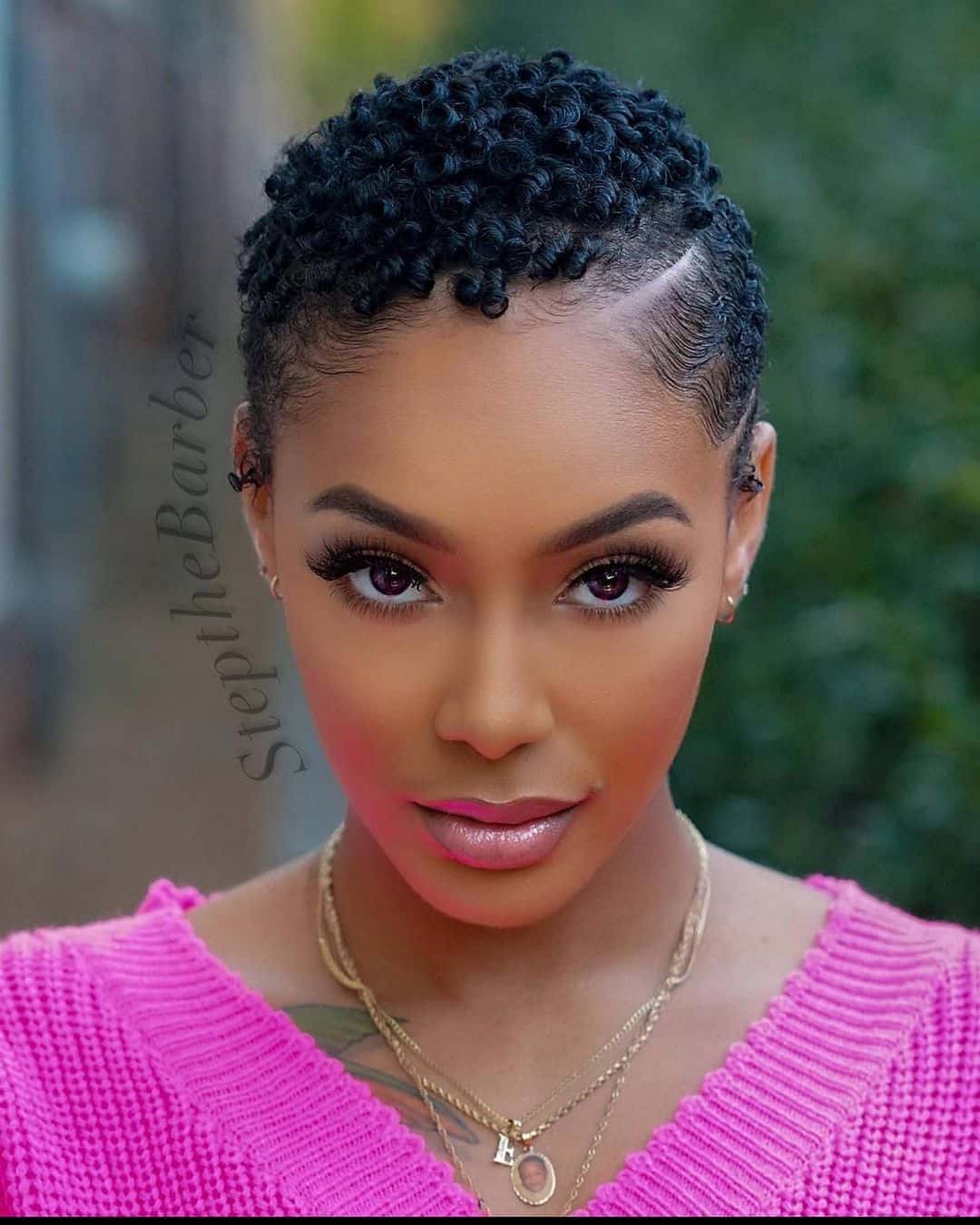 Flaunt your natural afro in style! Make sure to take care of natural afro by keeping it clean and healthy. Deep condition your hair once a week to keep them conditioned and moisturized. Style your natural afro with a crop, middle part or side part.
Shaggy Bob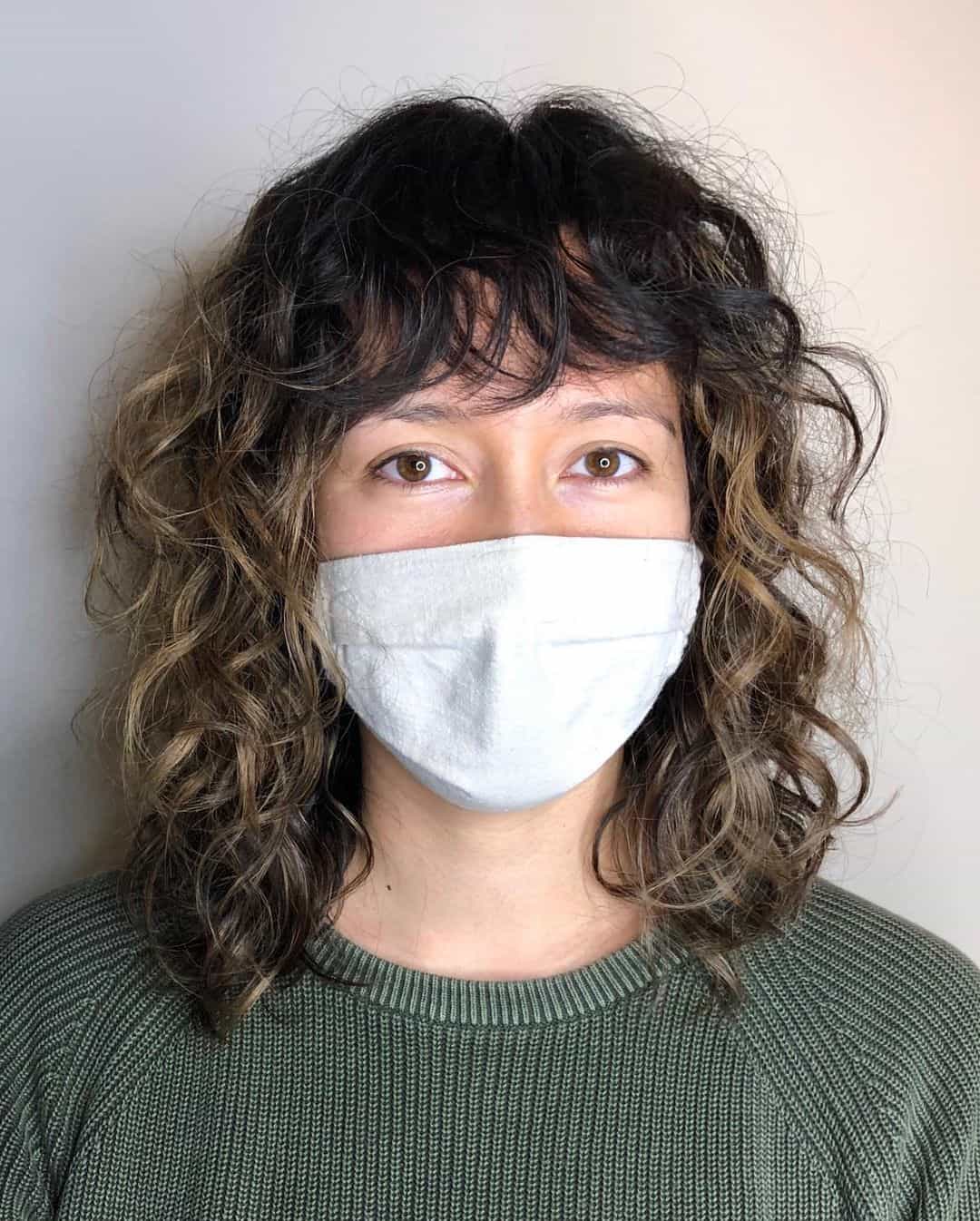 Messy hair, don't care! Try the shaggy bob to add texture to your bob and get that "I woke up like this" hair. The choppy ends of the shaggy bob can add asymmetry to your hairstyle bringing it to another level of coolness! 
Short Feathered Hairstyle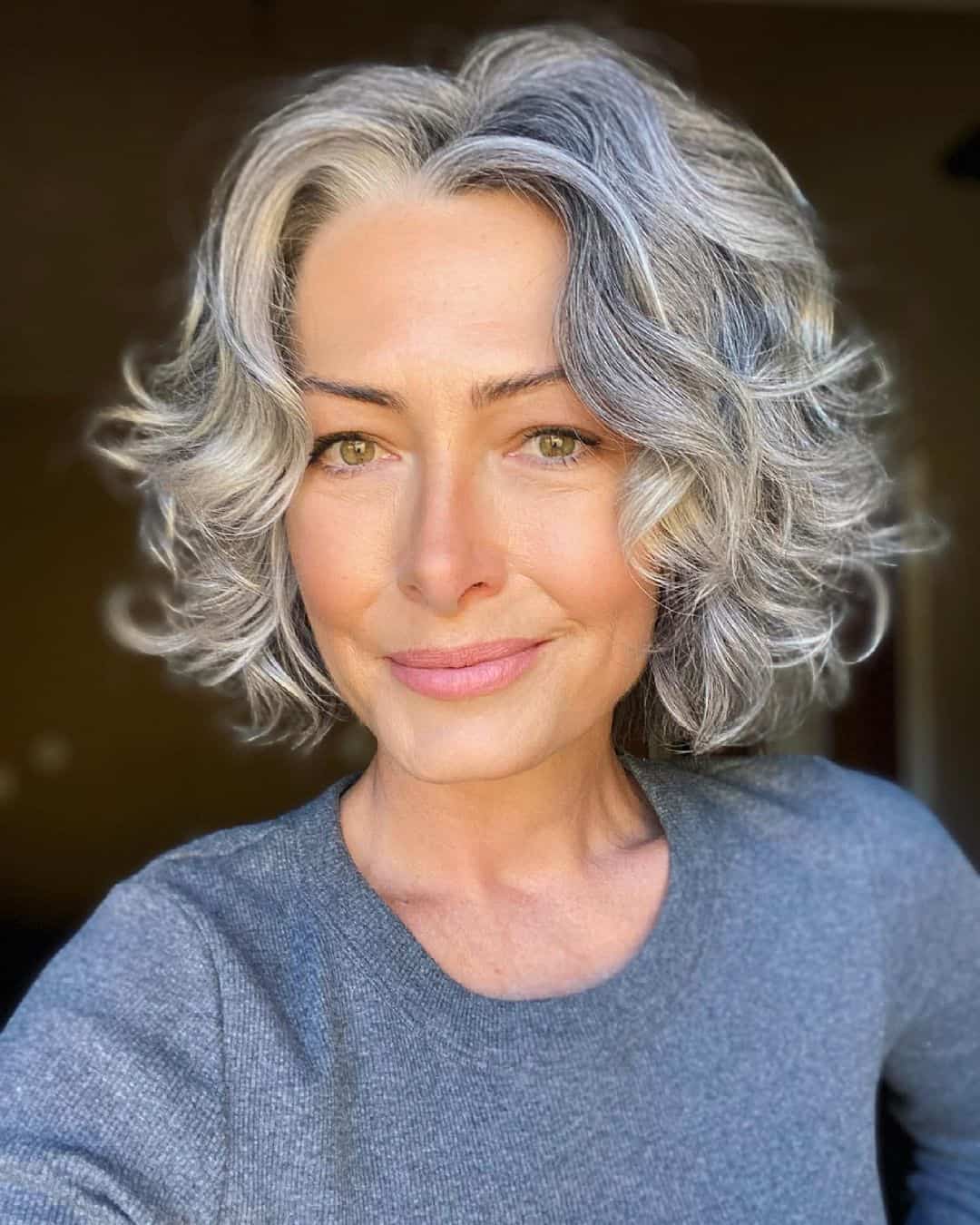 For older women who want a subtle yet stylish hairstyle, this is for you. This simple hairstyle adds texture to your hairstyle by shaping the ends of your tresses to resemble the feathers of a bird. This hairstyle is perfect for women who want to look their age but still not be left out of style.
Undercut Pixie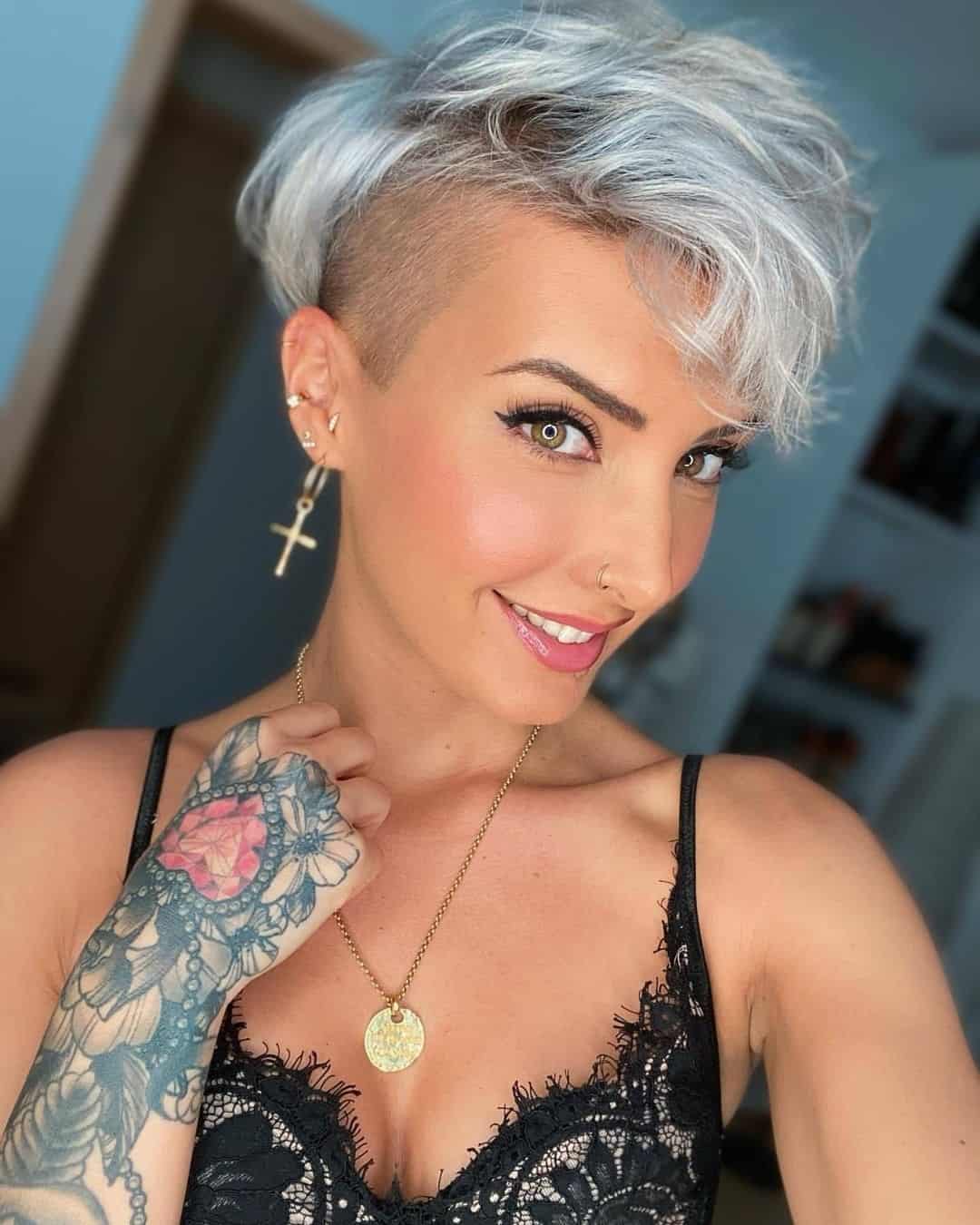 Defy age in an uber-chic and edgy way! The hairs at the sides and back are shaved while keeping the upper part of the hair luscious. This is a very sporty end edgy hairstyle that will make you look younger and cooler.
Tapered Pixie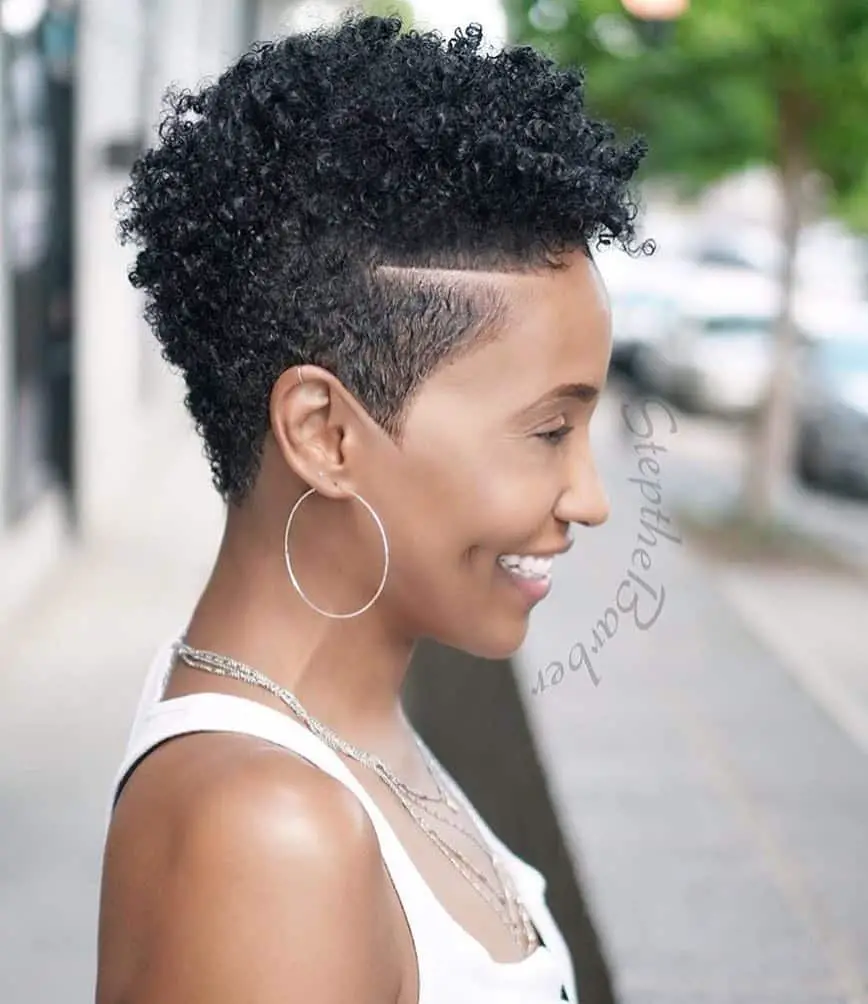 Add style to your pixie by doing a tapered pixie. Cut your hair short at the back and slightly longer at the front. Do a side-swept pixie and highlight the best side of your face.
When it comes to fashion and styling, there is no limitation when it comes to age. Nowadays, even older women up to their styling game. Modern society has created an era wherein women of all ages empower themselves thru style. Hair is always an important part of a woman's overall appearance and it is time that we give attention to older women. Older women may feel intimidated to style their hair. But with many choices of style from simple to more stylish and chic, older women can have a choice. Apart from styling, taking care of your health can empower you from the inside.