I have always been wanting to try the iconic Ariana Grande sleek ponytail hairstyle. I imagine myself going out on a dinner date or just on a casual day out with my girlfriends wearing this uber-chic hairstyle. But unfortunately, my curls won't let me. Not until I discovered ways how to style a sleek ponytail for curly hair without damaging my curls. No rocket science here. Just simple and easy ways to get a sleek ponytail without spending a ton and damaging your hair.  
What is a sleek ponytail? How to style a sleek ponytail without damaging your hair?
A sleek ponytail is an uber-chic yet elegant hairstyle. It is a way to style your hair in a ponytail. But not just any ponytail, it has to be sleek and smooth. It has to be flawless. Usually, the ponytail starts on top of the head with the remainder of the hair flowing freely at your back. For us curly girls, this is not an easy feat. Especially with our hair type. But don't worry. I got you covered. Here are my tips and trick to get that super stylish sleek ponytail without the damage. 
How to do a sleek ponytail for your curly hair?
Now that we have prepared the basic tools and products, it's time to do the deed. Follow these steps to get a stylish sleek ponytail without damaging your curls.
Wash/Condition/Mositurize
Like we said earlier, a good hairstyle starts with clean hair and scalp. Use a chemical-free shampoo and conditioner to refresh your curls. After cleaning your hair, apply moisturizing cream to keep your hair moisturized as your style.
Decide how high or low you want your ponytail.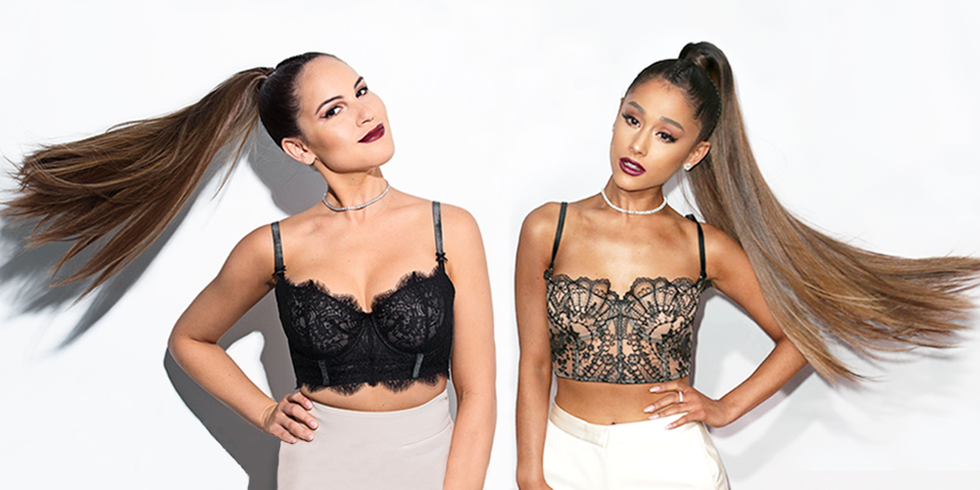 After prepping your hair, now you need to decide on the hairstyle. If you want the iconic Ariana Grande ponytail hairstyle, then a high ponytail will fit you. But if you want a more elegant and simple sleek ponytail, you can do a low ponytail around the base of your head. You also need to decide how you want to part your hair. You can do a side part or centre part. And if you want extra styling, do a zigzag pattern when you part your hair.
Create and section
Now that everything is planned, it's time to do the ponytail. Section your hair as per the part that you decided. Comb your hair to follow the part. You can do this step on either damp or dry hair. Section your hair as you apply your styling product. This will ensure that the products are distributed evenly.
Use a styling gel or hair spray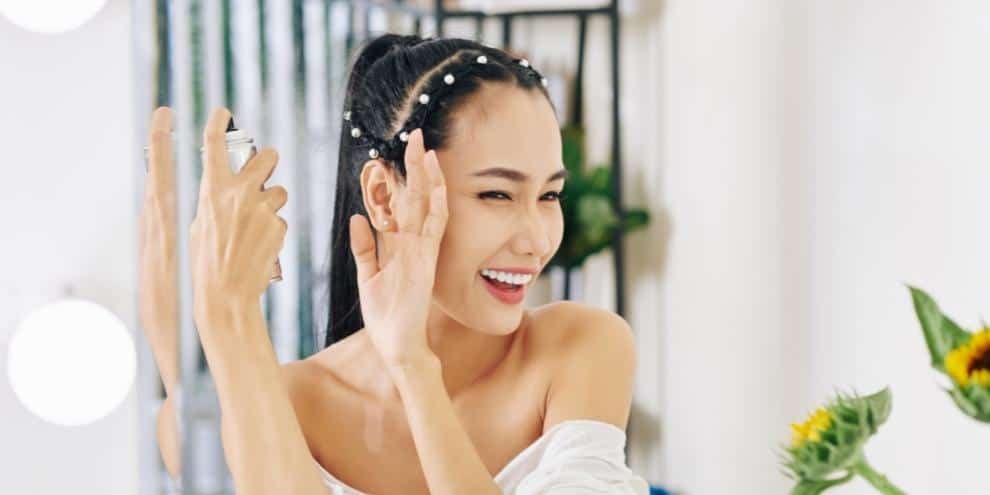 This step is important for this hairstyle. Applying the right amount of styling gel or pomade will make your hairstyle last longer. Use a styling gel on freshly washed hair and pomade on dry hair. Some opt for a hair spray to hold the hair together.
Brush and secure
Brush your hair in the direction of your part. Smoothen your hair with your palms as you brush them. Once you have your hair in place, secure it with a scrunchie or an elastic band. You can use a fine-toothed comb to smoothen your hair.
Baby hair art on edges
Of course, we cannot forget the edges. Some opt to brush their baby hair together with the rest of the hair. But this is a good chance to add art and style to your sleek ponytail. Using a soft-bristle comb or an old toothbrush, style your edges to whatever shape and design that you want. Apply edge control gel or mousse to keep the shape that you created. Once done, wrap your forehead using a bandana to protect your styled edges while waiting for them to set.
Sleep on a silk or satin pillowcase to avoid frizz
If you plan on wearing this hairstyle for a few days or even a week, you need to protect it at night. Sleep on a silk or satin pillow to avoid frizz. You can also wrap your head in a silk bandana or sleeping cap. 
How to choose the right product for your hair?
When doing a sleek ponytail, or any other hairstyle, you need to get the right products. With the many hair care products available in the market, which one is the best curly hair product to match your hairstyle? For a sleek ponytail, you will need a wide-tooth comb for your curls and a soft-bristle brush and bandana for your edges. A fine-tooth comb will be useful in making the hair sleek. It is also important to clean your hair before doing this hairstyle so choose a moisturizing and hydrating shampoo and conditioner. Don't forget a good styling mousse or gel or pomade to hold your hair and edges in place. Make sure your hair gel or pomade will not flake or else it will ruin the whole hairstyle.
Takeaway
Getting a sleek ponytail is easy if you follow these steps and if you choose the right products to use. Try these tips and tricks and I am sure that you can rock a sleek ponytail with your curly hair. Not only is this a stylish hairstyle, but also a protective hairstyle. Once you get your hairstyle right, you also need to take care of it to make it last longer. You take care of your hair and your hair will take care of your looks.