Understanding and Caring for Type 3 Hair
We often talk about different textures and types when it comes to hair. One such hair type that has gained attention in recent years is Type 3 curly hair. If you're unsure about what Type 3 curly hair is or how to care for it, you've come to the right place. In this article, we will take you into the world of Type 3 curly hair, explore its characteristics, and provide essential tips for managing and celebrating your unique curls.
Identifying Your Type 3 Hair
Type 3 hair is further categorized into three subtypes: 3A, 3B, and 3C. Each curl type has its characteristics, and understanding these differences is crucial for effective hair care. Let's take a closer look at each curl type:
Type 3A
Type 3A hair is characterized by loose, well-defined curls that have an S-shaped pattern. It tends to be shiny and relatively easy to manage. This hair type is often prone to frizz, especially in humid conditions. With proper care and styling techniques, you can enhance the definition and beauty of your 3A curls.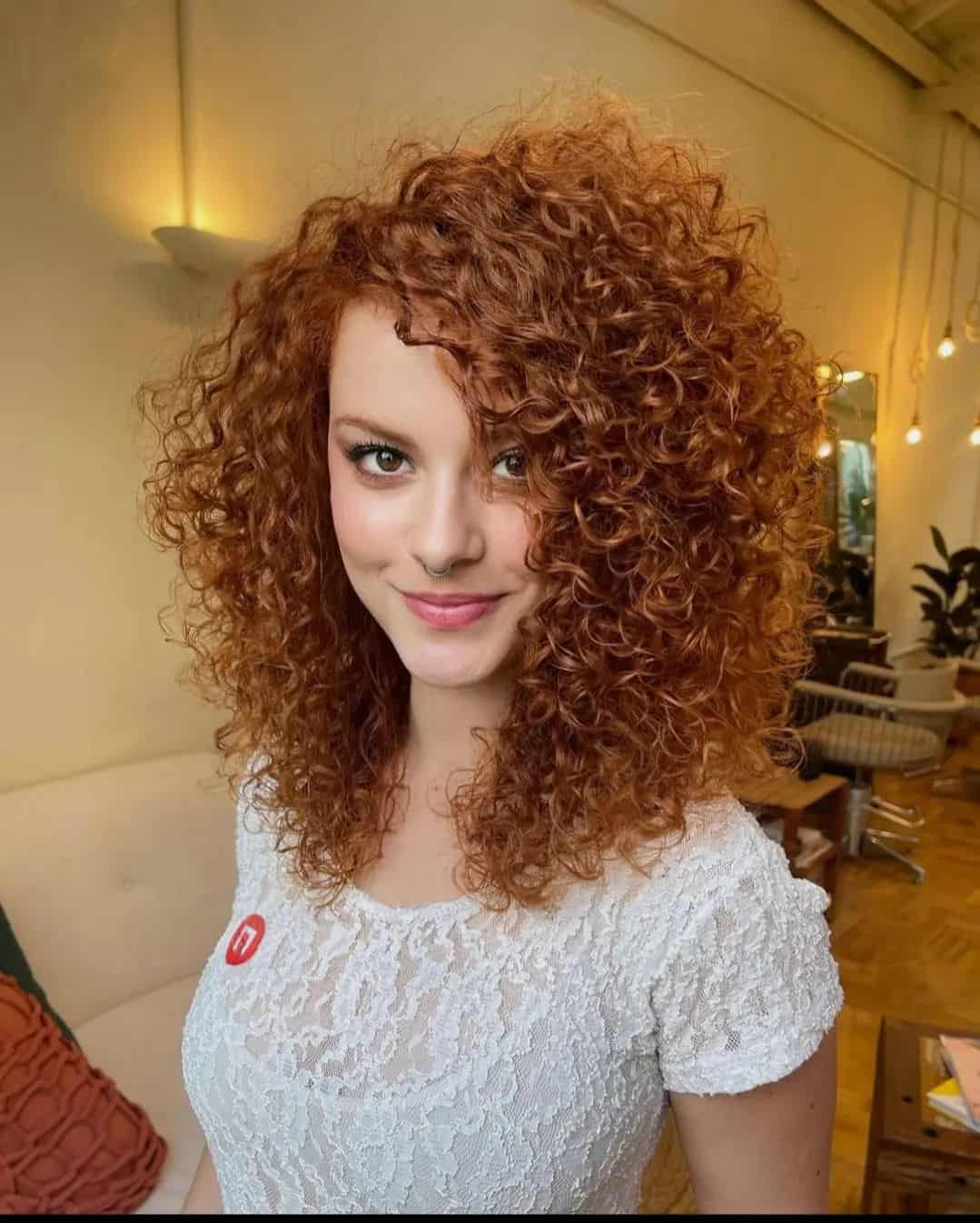 Source: @cachos_perfeitos08
Type 3B
Type 3B hair features tighter curls that form a spiral pattern. This hair type has more volume and density compared to 3A hair. It is crucial to maintain adequate moisture levels to prevent frizz and promote healthy curls. Styling techniques such as finger coiling or using curl creams can help enhance the definition and manageability of type 3B curls.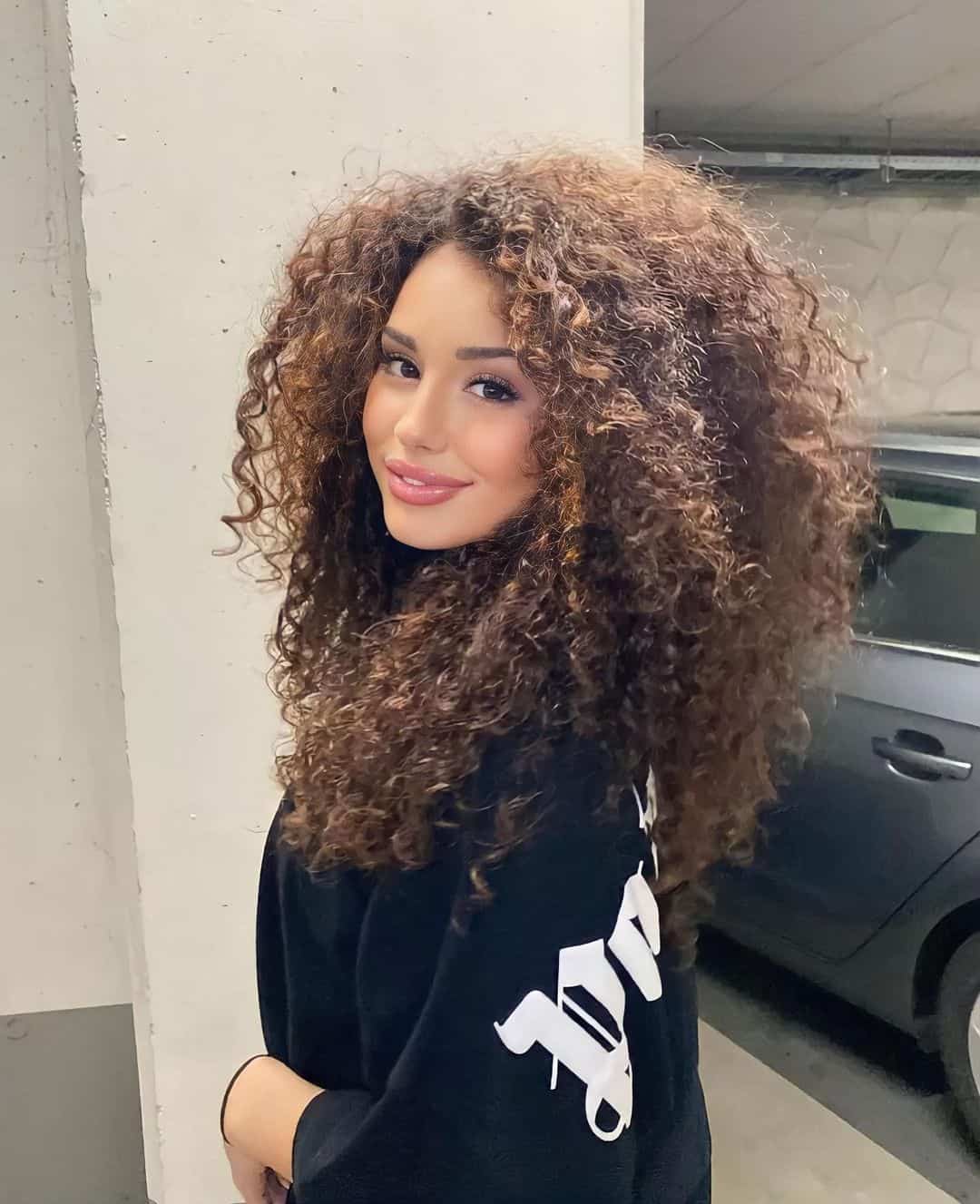 source @curlsity
Type 3C
Type 3C hair has tightly coiled curls that are densely packed. This hair type often experiences significant shrinkage, making it appear shorter than it is. Moisture retention is key for 3C hair, as it tends to be more prone to dryness and breakage. Deep conditioning treatments and protective styles can help maintain the health and length of your 3C curls.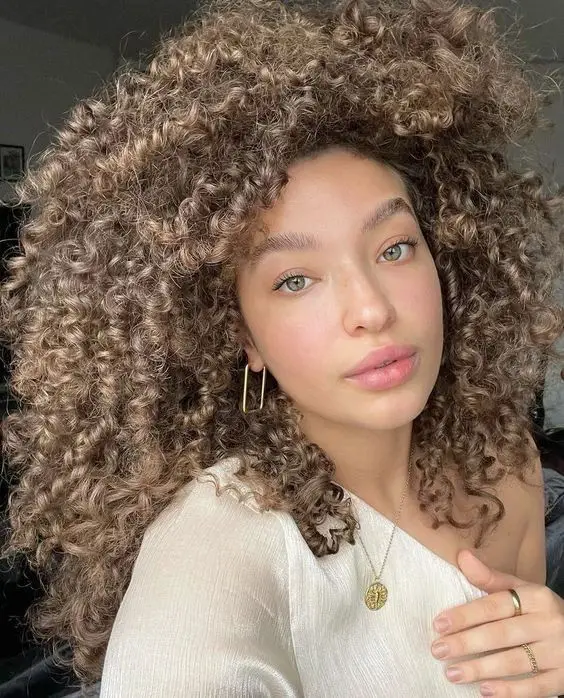 source @afro_barbie_curly
Haircare Tips for Type 3 Hair 
Proper hair care is essential for maintaining the health and beauty of your Type 3 curly hair. Here are some essential tips to consider:
Shampooing and Conditioning:
Use sulphate-free shampoos to prevent excessive dryness.
Condition your hair regularly to restore moisture and improve manageability.
Consider co-washing (using conditioner only) between shampoo sessions to retain moisture.
Moisturizing and Sealing:
Apply leave-in conditioners or moisturizers to hydrate your curls.
Seal in moisture with natural oils or butter, such as argan oil or shea butter.
Styling Techniques:
Experiment with different styling techniques like twist-outs, braid-outs, or wash-and-go to find what works best for your hair.
Use wide-toothed combs or your fingers to detangle and style your curls gently.
Avoid excessive heat styling, as it can cause damage and lead to frizz.
Recommended Products for Type 3 Hair
Choosing the right hair products is crucial for Type 3 hair care. Here are some recommendations for different aspects of your hair care routine:
Camille Rose Curl Maker

This jelly is a sweet and smoothing hair product enriched with marshmallow and agave extracts. It helps define curls, smooth strands, and detangle hair. Aloe juices provide intense moisture, promoting healthy hair growth. Nettle root stimulates hair growth and length retention.
Not Your Mother's Naturals Shampoo and Conditioner

Curl shampoo and conditioner delicately cleanses hair while refreshing, enhancing, hydrating, and defining curls without weighing them down; Peachy pineapple scent.
Briogeo Don't Despair, Repair Super Moisture Shampoo

This shampoo is a sulphate-free shampoo that deeply cleanses and conditions dry, damaged hair. It provides intensive moisture while removing dirt, oil, and buildup without weighing hair down or stripping color.
Miss Jessies Multi Cultural Curls

This product is free of toxins, parabens, and other harmful ingredients. It provides textured curls with uniformity and manageability while effectively combating frizz. With the perfect balance—not too heavy, not too light—it's an effective curly hair product you'll love.
Curl Cream for Curly Hair by Creme of Nature

Creme of Nature's Curl Cream is specially made for dry, dehydrated hair. It contains pure honey and rich coconut oil to provide nourishment and moisture. This cream enhances curls and adds a healthy shine to your hair.
Mielle Organics Pomegranate & Honey Leave-In Conditioner

This is a Leave-In Conditioner which is a lightweight treatment for thick, curly hair. It moisturizes and strengthens with pomegranate extract, honey, babassu oil, and citrus extracts. Instantly smooths and soothes without weighing hair down or leaving a greasy residue.
Common Problems and Solutions for Type 3 curly hair
Type 3 curl pattern is prone to a variety of problems, including frizz, dryness, and lack of defined curls. One common issue is difficulty achieving consistent curl definition, as curls can vary in size and shape from one day to another. Additionally, daily styling routines can damage the hair and lead to split ends and breakage. However, there are a number of solutions available to help manage these issues.
First, it's important to use a gentle shampoo and conditioner specifically designed for type 3 curls to keep hair hydrated and frizz-free. Applying a leave-in conditioner or oil after washing can also help control frizz and define curls. Using a microfiber towel or T-shirt to dry hair can reduce friction and prevent damage. And finally, incorporating regular trims into your hair care routine will help you to get healthy hair.
Frizz Control
Use a microfiber towel or a cotton T-shirt to gently dry your hair, reducing frizz.
Apply anti-frizz products and avoid touching your hair excessively throughout the day.
Consider protective hairstyles, such as buns or braids, to minimize exposure to environmental factors that cause frizz.
Definition and Curl Enhancement:
Try the "praying hands" technique while applying styling products to encourage curl definition.
Use a diffuser attachment on your hairdryer to enhance your natural curls.
Experiment with different curling methods and find the one that works best for your hair type.
Volume and Density Management:
Incorporate root-lifting techniques to add volume at the roots.
Use lightweight products that provide volume without weighing down your curls.
Consider layering your hair to achieve a more balanced and voluminous look.
Embracing and Celebrating Type 3 Hair
Type 3 hair has cultural significance and offers a wide range of styling possibilities. Embrace your beautiful curls and let them shine. Here are some additional insights.
Cultural Significance:
Type 3 hair has been celebrated in various cultures throughout history.
Embrace the cultural heritage associated with your hair type and find inspiration from iconic figures with Type 3 hair.
Styling Inspiration:
Explore different hairstyles, such as updos, braids, or twist-outs, to showcase the versatility of your curls.
Connect with the curly hair community online and discover new styling techniques and products.
Takeaway
Type 3 hair is a unique and beautiful hair type that requires specific care and attention. By understanding your hair's characteristics and following the right hair care routine, you can enhance your natural curls and embrace your beautiful hair. Remember to experiment, be patient, and celebrate the diversity of your Type 3 curls.
FAQs
Can Type 3 hair become Type 4 hair over time?
No, hair type is determined by genetics and remains consistent throughout a person's life. However, factors like heat damage or chemical treatments can alter the appearance and texture of the hair.
2. What is the best way to enhance curl definition for Type 3 hair?
Using curl-enhancing products, scrunching the hair while it's wet, and diffusing can help enhance curl definition for Type 3 hair.
3. How often should I wash my Type 3 hair?
The frequency of washing depends on your hair's specific needs. Some people with Type 3 hair prefer to wash their hair once or twice a week, while others may wash more frequently or less often. Listen to your hair and adjust accordingly.
4. Is it necessary to use heat styling tools on Type 3 hair?
Heat styling tools are not necessary for Type 3 hair. However, if you choose to use them, make sure to apply a heat protectant and use them sparingly to minimize damage.
5. Can Type 3 hair be straightened permanently?
 Yes, Type 3 hair can be straightened permanently through chemical treatments like relaxers or keratin treatments. However, it's essential to weigh the potential damage and maintenance required before making that decision.