Admit it, just like me, you are always in the search for the newest hair care product to try and give your hair satisfaction. We have tried one too many products in the market. Some fail while some give us healthy hair. One product that I am very happy and confident to share with you is Vegamour Overnight Restoring hair Mask.

Other than the fact that this product works with my dull hair, this will give you a luxurious feel while you are using it. The scent is heavenly and gives a boost of energy. And believe it or not, when they say "overnight" this product really gives you a healthy-looking hair overnight. Enough of my raving. Lets find out why vegamore hair mask is worth the try.

FACTS:
Best For: All hair types
Uses: Repairs damaged hair
Potential Allergens: None
Active Ingredients: Karmatin – a vegan b-silk protein that replaces traditional Keratin
Cruelty-Free: Yes
Price: $58.00
About The Vegamour Brand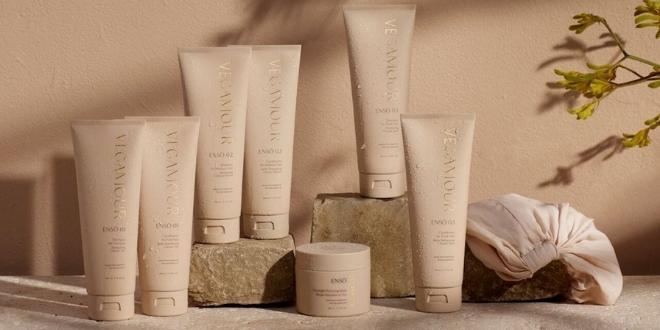 A brand that provides holistic long-term treatment and solutions to promote healthy and beautiful hair using only natural ingredients. The brand is guided by four pillars:
1. Bioavailability
2. Clean 100% vegan ingredients
3. Holistic hair wellness and
4. Science-backed results
They harness the power of nature thru science to provide a long-term solution to hair problems for healthier and more beautiful hair.
Vegamour Overnight Restoring Mask (Product Summary)
A deeply nourishing hair mask powered by Karmatin that adapts to your hair's specific needs upon contact. This restoring mask is for dry and damaged hair. It provides deep hydration, reduces frizz and enhances the colour and shine of the hair. It also helps in protecting colour-treated and heat-treated hair.
The product is 100% vegan and free from toxic chemicals, phthalates, silicones and artificial fragrances. The aromatherapeutic scent is a combination of Jasmine, Ylang-ylang and Yuzu to boost the mood and alleviate anxiety.

Vegamour mask for hair growth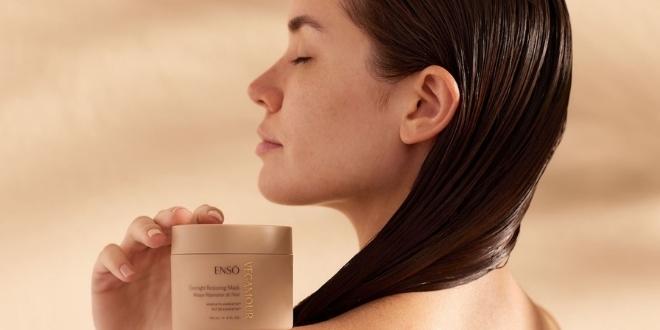 This overnight restoring hair mask boasts its non-toxic and all-natural ingredients that restore healthy and beautiful hair. This product provides a holistic approach to damaged hair. It creates a healthy follicular ecosystem that promotes a healthy environment for hair growth. Then there is Karmatin which is a vegan b-silk protein that can substitute keratin which is a natural protein in the hair and nails. Karmatin acts as a filler to smoothen, strengthen and adds shine to every hair strand.

Conclusion
Like all the other sceptical customers, I was also on the fence if I should buy and try this product. We have seen and heard all promises from hair care products. Some fell flat while some really keep up to their word. And Vegamour Overnight Restoring Hair Mask is one product that walks the talk.
Although my hair is not badly damaged, it does not look healthy either. So I thought this product might be too much for my hair's needs. But surprisingly, this product seems to have a mind of its own and addressed my particular hair needs. I was delighted by how much this mask brought back life to my dull hair. Try it for yourself and see how this product can answer your specific hair needs.