Washing Your Braids?
Braiding is a hairstyle that has become popular in the black community. So popular that even non-members of the black community have adopted this ultra-cool hairstyle. But braids are not just for style. This is a protective hairstyle that saves your hair from damage and breakage. Braids typically last for 4 to 8 weeks depending on how good the braids are and of course, depending on how you take care of them. Braids may seem to be a very convenient and low maintenance hairstyle but you still need to wash your braids. Not every day though, or else you will risk ruining and loosening your braids and drying your scalp. Wash them at least once a week. Even if you are wearing braids, your scalp still produces oil and dirt can still accumulate on your scalp. So washing your braids is a must.
Here are 10 steps on how to wash your braids at home while keeping them longer.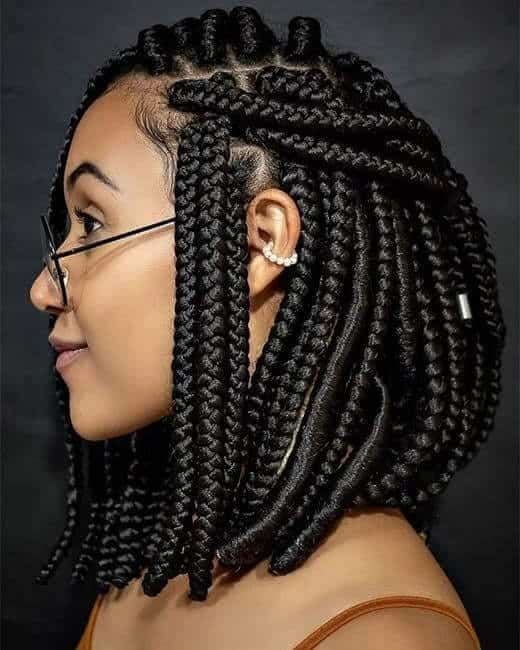 Pre-treat your hair
Before getting your braids, make sure that you clean your hair and your scalp. Use a mild shampoo and conditioner to keep your hair and your scalp clean. Remember to deep condition your hair to keep it hydrated and moisturized. Deep conditioning is not your regular conditioner. This is a hair treatment done once a week to restore the health of your hair. We recommend Camile rose algae renew deep conditioner to get stronger hair ready for your braid hairstyle.
Use the right shampoo
Rizos Curls Hydrating Shampoo

It hydrating shampoo gently cleanses the hair & scalp without drying. It deeply moisturizes & strengthens the hair, while treating dry scalp
Like what we mentioned, you need to wash your hair and scalp before getting your braids done. Not just any normal shampoo, but the shampoo is compatible with your hair type. You don't expect a shampoo for straight hair to give bounce to your curls right? Different hair types have different needs so choose wisely. And don't forget, choose a chemical-free product like Rizos curl hydrating shampoo for curly hair.
Be gentle to your scalp
Finally, you got your braids! You can feel the summer vibe but the sun is really making your scalp sweat. And now it's time to wash your braids. Washing your braids is not as easy as shampooing your natural hair. You need to be gentle on your scalp. Wash your hair from the roots to the tips. Gently massage your scalp and run your fingers vertically from roots to the tip of your braids. This will help in reducing the frizz on your braids. After shampooing, you can also apply a conditioner to your braids.
Squeeze your braids
Instead of rubbing your hair while shampooing, squeeze your braids. This way, the shampoo will penetrate the hair strands of your braids while keeping the tightness of your hairstyle. Most importantly, you need to squeeze your hair near the scalp up to your hairline to make sure that the scalp is also cleansed. Remember, do not rub your hair, squeeze them.
Rinse without rubbing
Once you feel that you have squeezed enough, rinse your hair to remove the shampoo. Rinse your hair without rubbing. Using your normal showerhead, just rinse your braids with warm water like you normally would on your non-braided hair, only without the rubbing. We can't stress enough "No rubbing!"
Deep condition 
tgin Honey Miracle Hair Mask

It is like an instant makeover for dry, damaged or coloured treated hair. This luxurious deep conditioner contains raw honey for softer, shinier tresses and jojoba and olive oils, which nourish and heal strands in need of repair. The result is hair that never looked so good.
Deep conditioning is not your regular everyday conditioner. This is a once-a-week treatment that nourishes and strengthens the hair. You can buy off the shelf deep conditioning hair products and do it in the comfort of your own shower. Apply the hair conditioner to your wet hair and let it sit for 30 minutes. You can also apply a shower cap to lock in the moisture. 
Dry with a towel
Ultra-Fine Microfiber Hair Drying Towels 

A lightweight absorbs and positively chic turban that cuts hair drying time by 50% without rubbing or heating the hair. The turban prevents hygral fatigue which stretches and swells wet hair making it vulnerable to frizz, split-ends and damage. Instead, hair looks shinier, smoother, softer, curls have more bounce and definition and locks are protected against frizz and breakage. 
After washing your braid, dry it with a towel. Pat dry your hair with a micro-fibre towel. Micro-fibre towels have a smoother fabric reducing friction to the hair. Less friction, less frizz. Pat dry your hair and again, for the nth time, "No Rubbing!" Do not rub your hair with a towel to avoid frizz. 
Dry your braids all the way before styling
 

INFINITIPRO BY CONAIR

It is a unique, circulating airflow system that gently dries your hair and reduces frizz. Innovative diffuser with patent-pending multi-chamber design brings out your best, frizz-free curls and waves
Now your thinking braid is already a cool hairstyle. How else can you style your braids? There are many different ways that you can add style to your already chic braids. You can tie it in a bun, ponytail or half up, half down to mention a few. But before you style your braids, make sure that it is dried all the way through. Air drying is the best way to dry your hair to avoid damage from the heat of your blow dryer. But if you are in a hurry, then you can blow-dry your braids. 
Use astringent
OGX Extra Strength Refreshing + Invigorating Teatree Mint Dry Scalp Treatment

It helps to remove buildup with a burst of freshness with this tea tree & mint dry scalp treatment Blended with peppermint, tea tree oil & witch hazel, it invigorates the senses while removing residue.
Another alternative to cleaning your braids and your scalp is astringent. OGX astringent is good for the scalp which removes excess oil and cuticle from the dry scalp. This can also be used as a pre-treatment process before getting your braids.
Listen to your scalp
Listen to what your scalp is telling you. If you feel your scalp is itchy or your scalp is getting too oily, it is a sign that it's time for a wash. Your scalp will also give you signs that it needs to breathe. Braids may go for 4 to 8 weeks but you need to let your scalp rest. After styling, let your hair loosen up for a few weeks before heading to the salon for your next braiding session. 
Alert!!! 
Braiding is not only a cool hairstyle. It also helps protect your hair from damage and breakage. But while this protective hairstyle takes care of your strands, you need to give it some love in return. Remember to keep your hair and your scalp clean. Healthy hair starts with a healthy scalp. But you can't just wash your braids. Be gentle while washing your braids and again "No Rubbing!". Follow the tips for better braid care and a better life!!!
Camille Rose Algae Renew Deep Conditioner

A vitamin-packed moisturizing and strengthening treatment infused with blue-green algae