Do you have curly hair and struggling to find a new hairstyle for your hair? Find the best women mohawk for your curly hair that will blow your mind. Choose the next edgy hairstyle fit for the rockstar in you.
When we hear the word mohawk, we used to think of punk kids in black with super thick eyeliners. But fashion evolves and now mohawk is a trendy hairstyle for both men and women. The signature features of the mohawk – the shaved sides and a strip of hair running along the top of the head – are still very much present. But definitely, improved and stylized. You don't need to be a punk or a rockstar to get this style done. These women's mohawk hairstyles can be worn whatever mood you are in. Whether you are going to a formal meeting with a client or just a casual hang out with the girls, there is a style for you. Other than being stylish, you can accentuate your sharp jawline and slim neck with this hairstyle for a sexy look.
Here are 25 gorgeous women mohawk hairstyles that you can try.
Messy Mohawk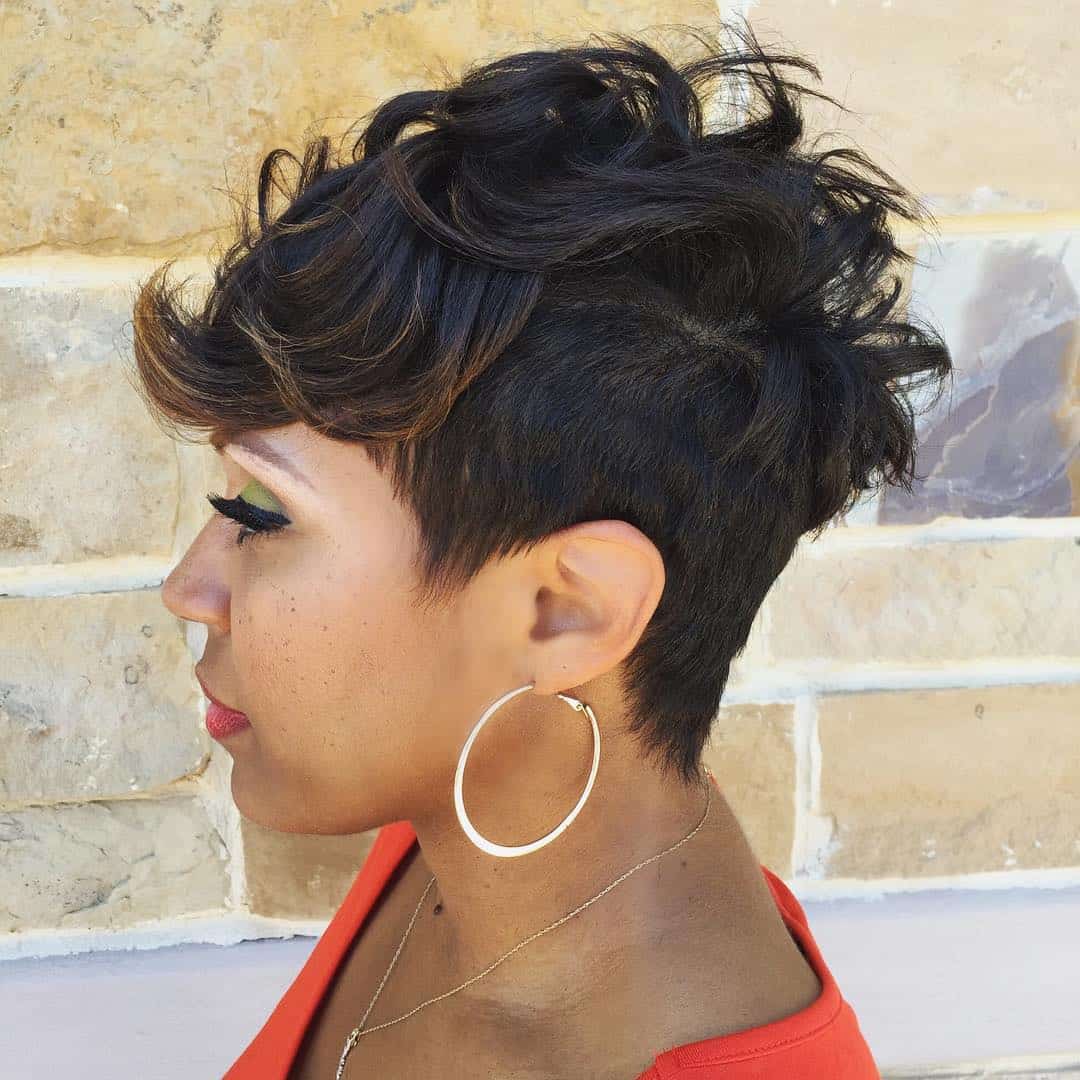 Say goodbye to a stiff and spiked traditional mohawk. Messy mohawk is an easy variation of this hairstyle. Shave both sides of your head and leave your naturally curly hair on top of your head. Use a curl-enhancing cream for extra volume and definition of your curls.
Side Mohawk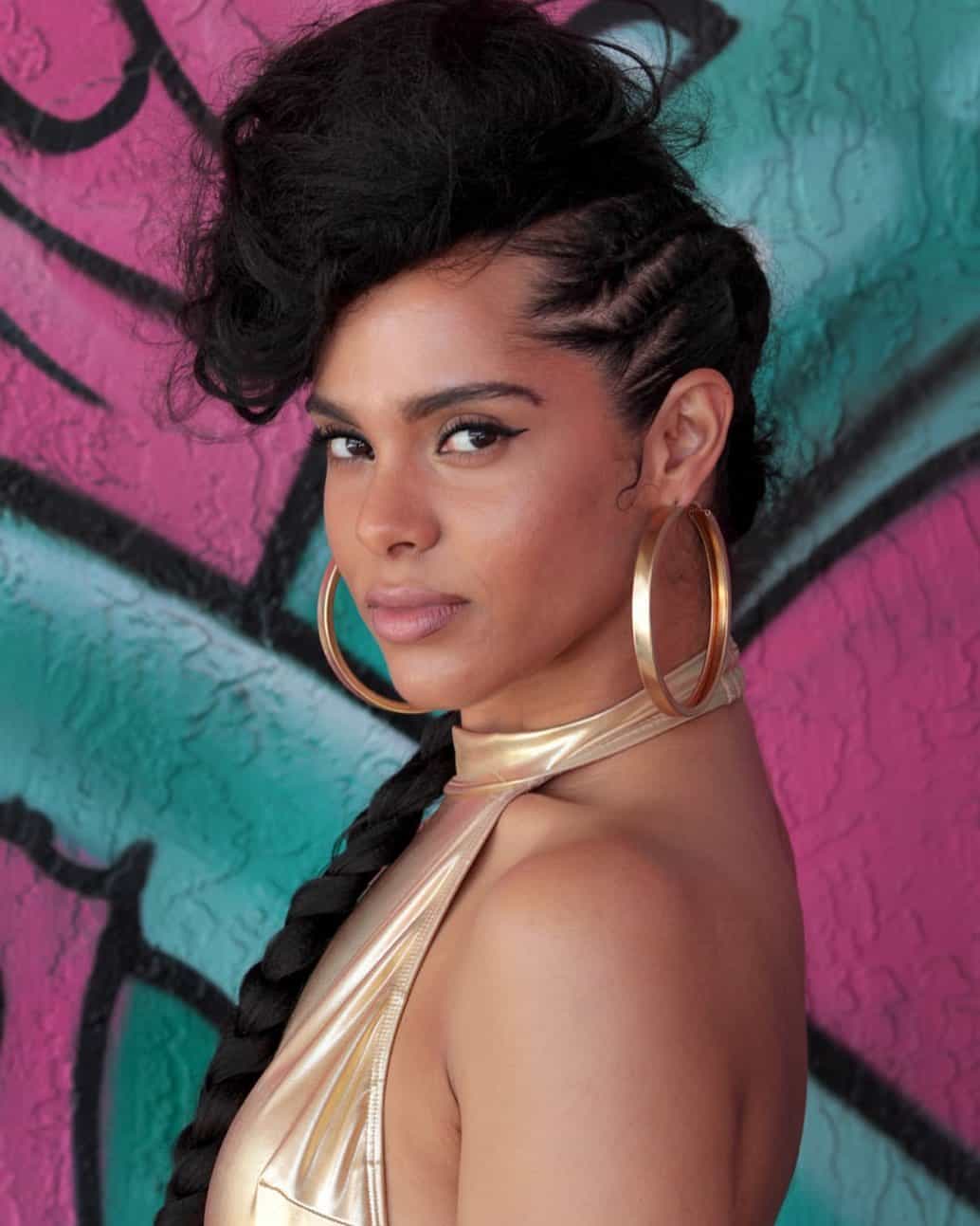 Add an extra edge to your super cool hairstyle by doing a side mohawk. Shave the sides of your head and let the length of the curly hair on top fall on one side. You can add a line for a more unique hairstyle.
Retro Curls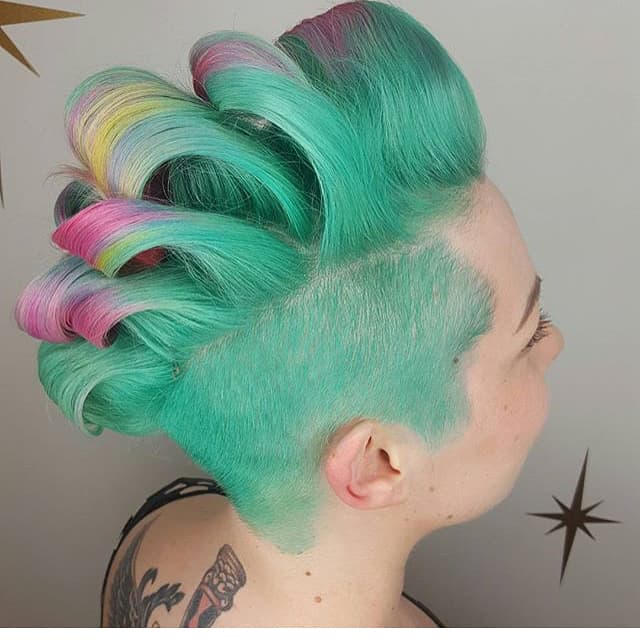 Trying to look formal but want a little edge on your style? Try retro curls mohawk. Feel the retro vibe with this glam hairstyle and at the same time still looking cool and on-trend. This works best for women with naturally thick and curly hair.
Pixie Mohawk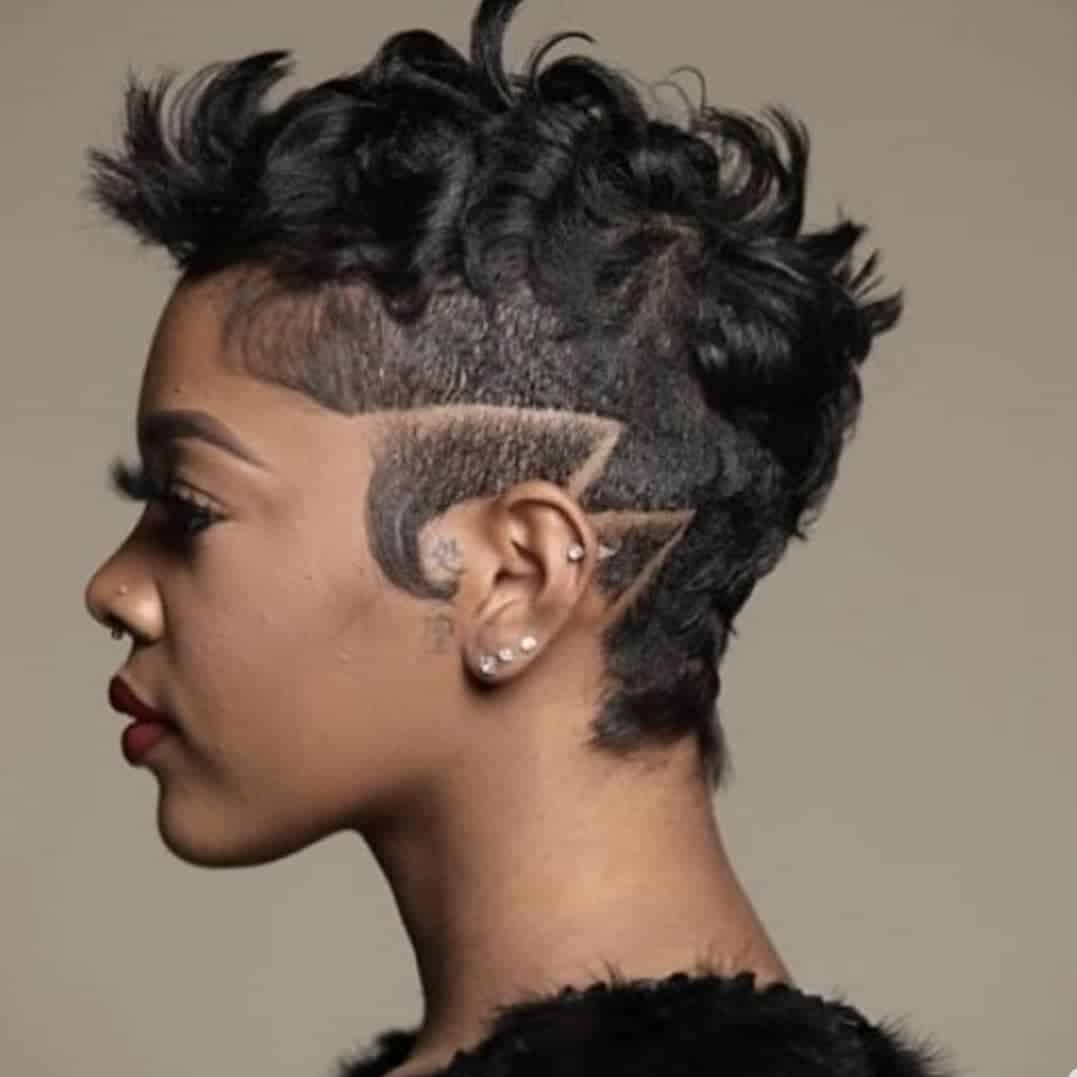 Pixie or mohawk? Pixie and mohawk! You can have the best of both worlds with this funky hairstyle. You can even add fun colours and highlight to make your stylish mohawk pop.
Curly Mohawk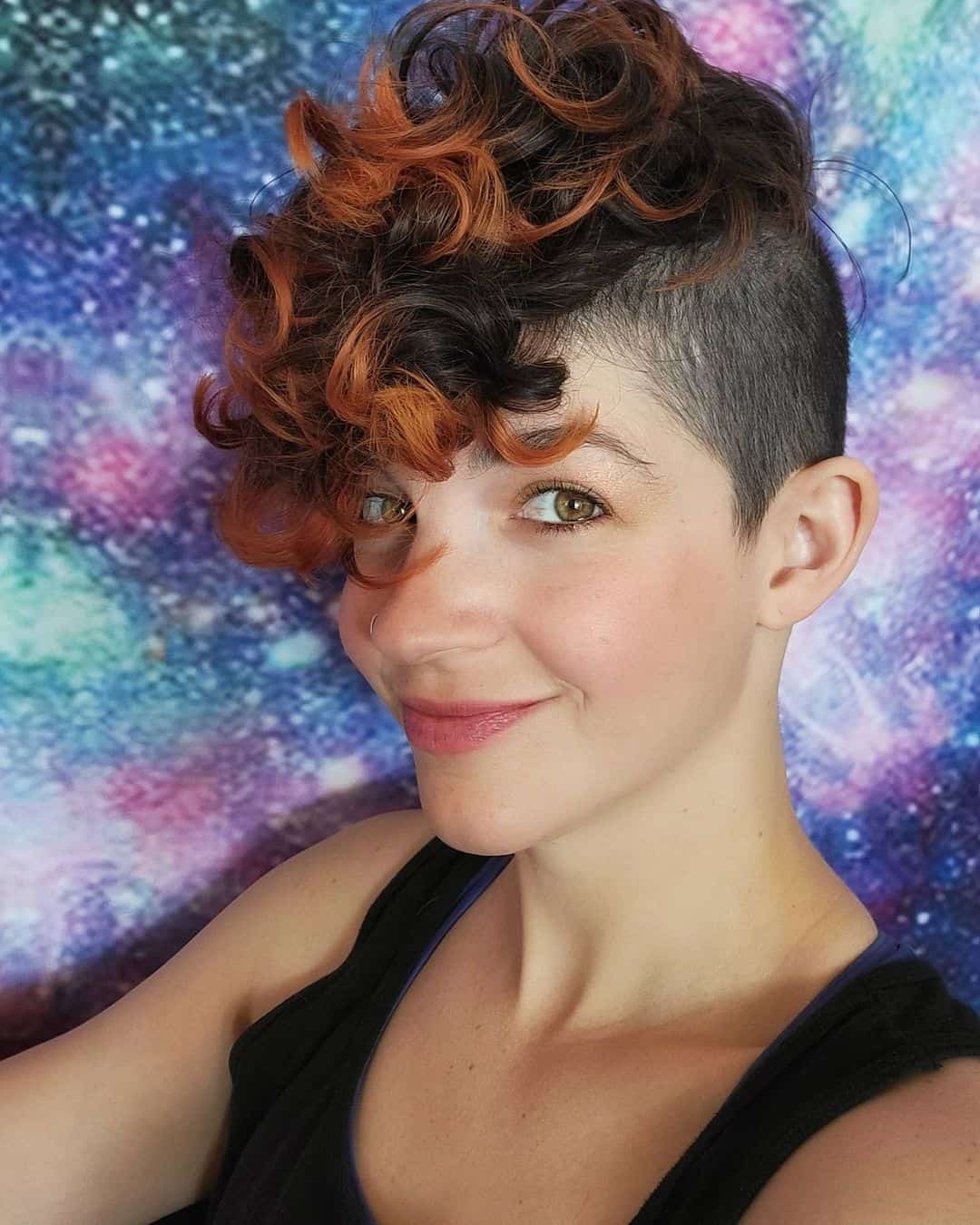 Be proud of those curls and style them like a rockstar! You can do a stylish and unique curly mohawk by creating patterns on the side while letting the volume of your curls flow naturally.
Mohawk Hairstyle for Black Women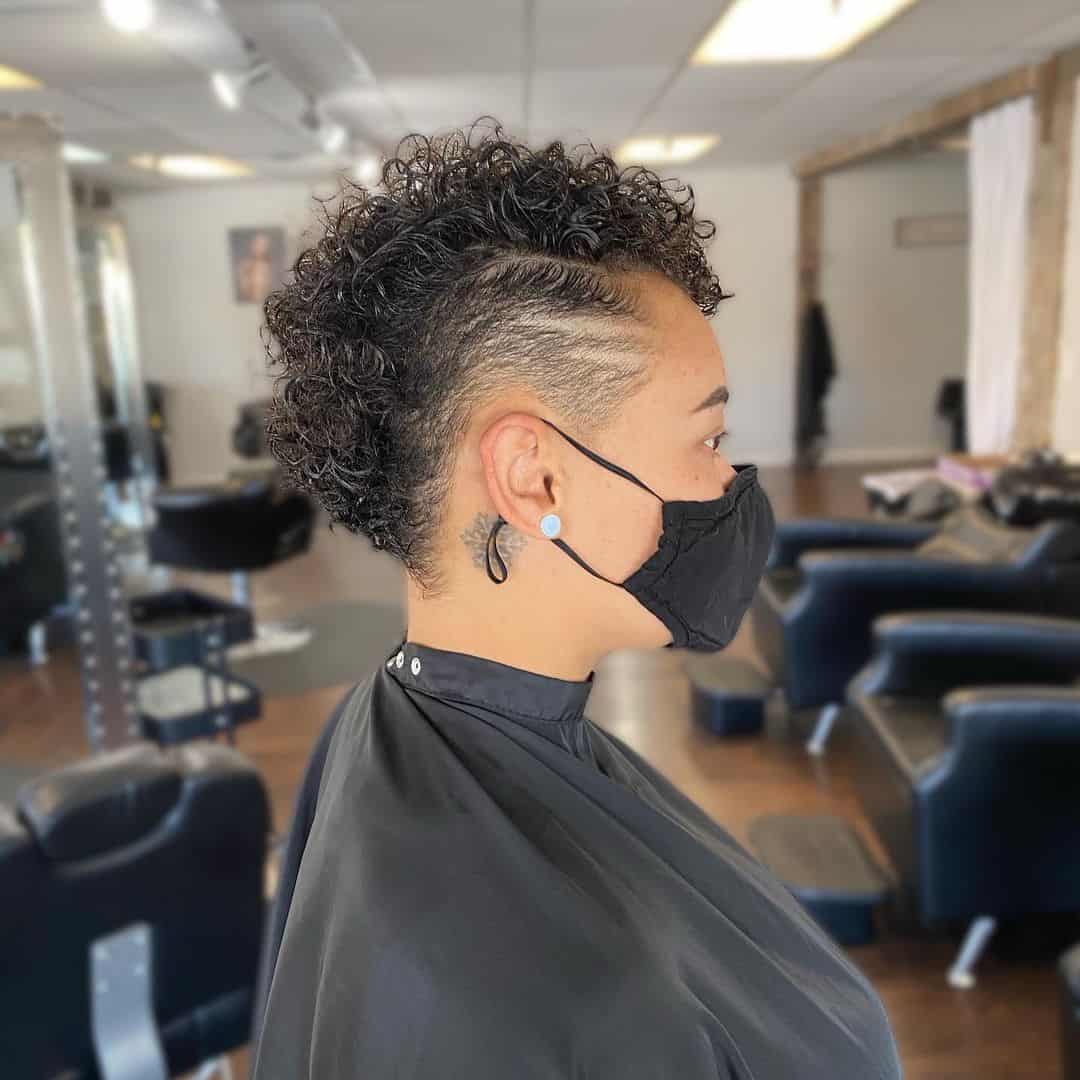 There are many different ways to do a mohawk for black women. You can do braids, undercut, side mohawk and even add a swoop of colour for extra fun. The choices never end! You can always find a style that matches your personality. 
Undercut Mohawk
Level up the coolness of your mohawk by pairing it with an undercut. This works best for curly-haired women with long hair. Shave the side of your head to a fade and leave a good length of your curls on top.
Soft Mohawk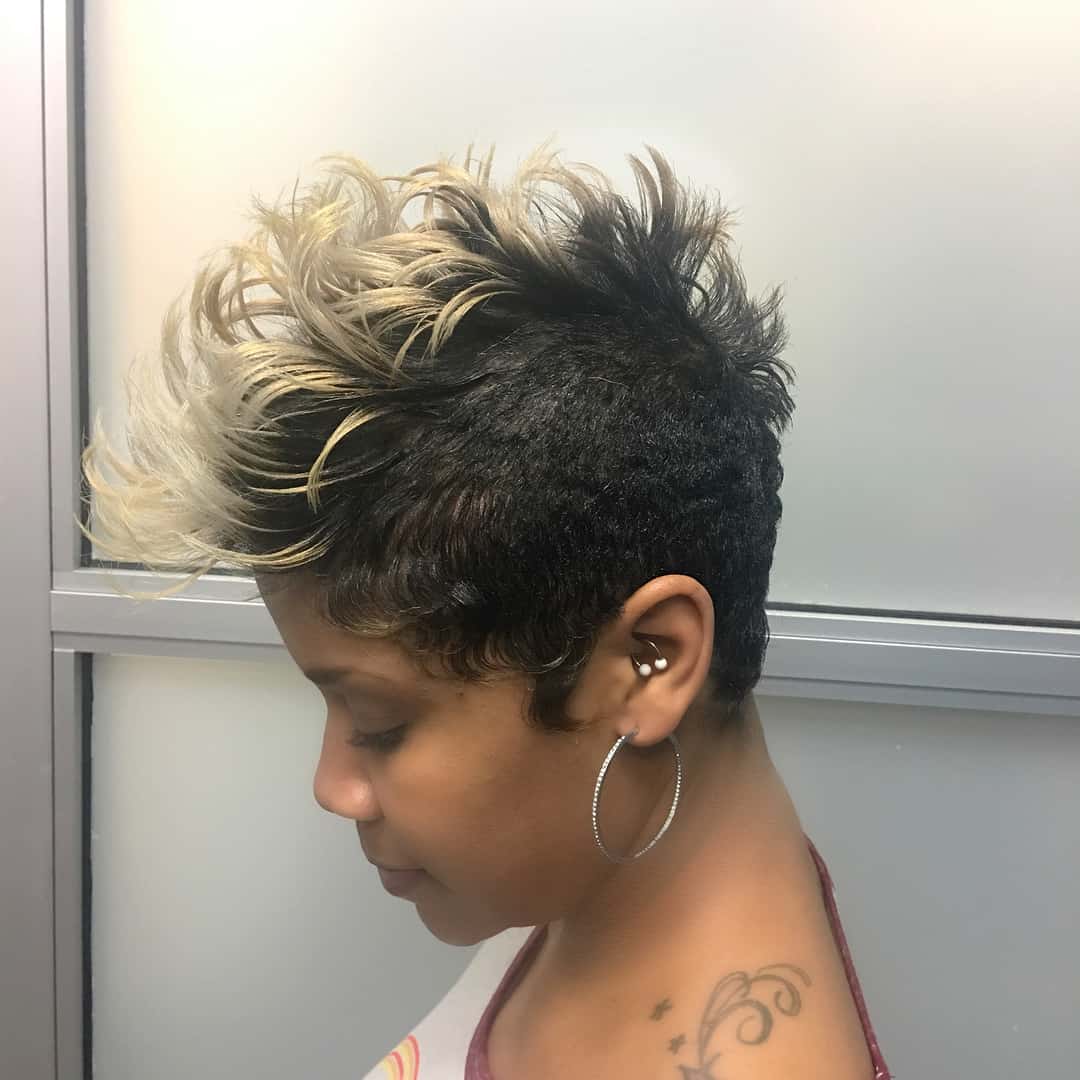 For women who want a cool mohawk hairstyle but do not want to go wild, then this hairstyle is for you. Cut the sides of your hair short, leaving a good length of hair from the scalp and leave your natural waves on top. Add a pop of colour as a highlight for an added layer.
Wild Mohawk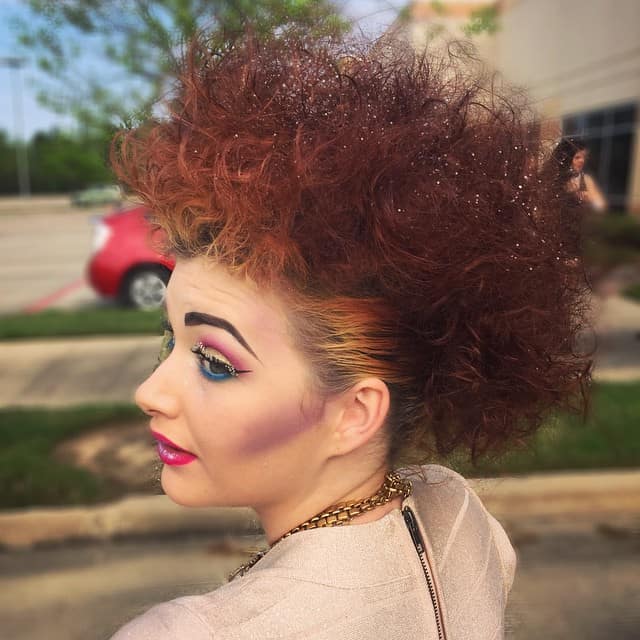 Go wild and experimental with your mohawk! You can do a colourful mohawk with a stylish line on your shaved sides. Or opt for a faux mohawk with chunky braids or knotted braids on top. Your options are unlimited!
Quiffed Mohawk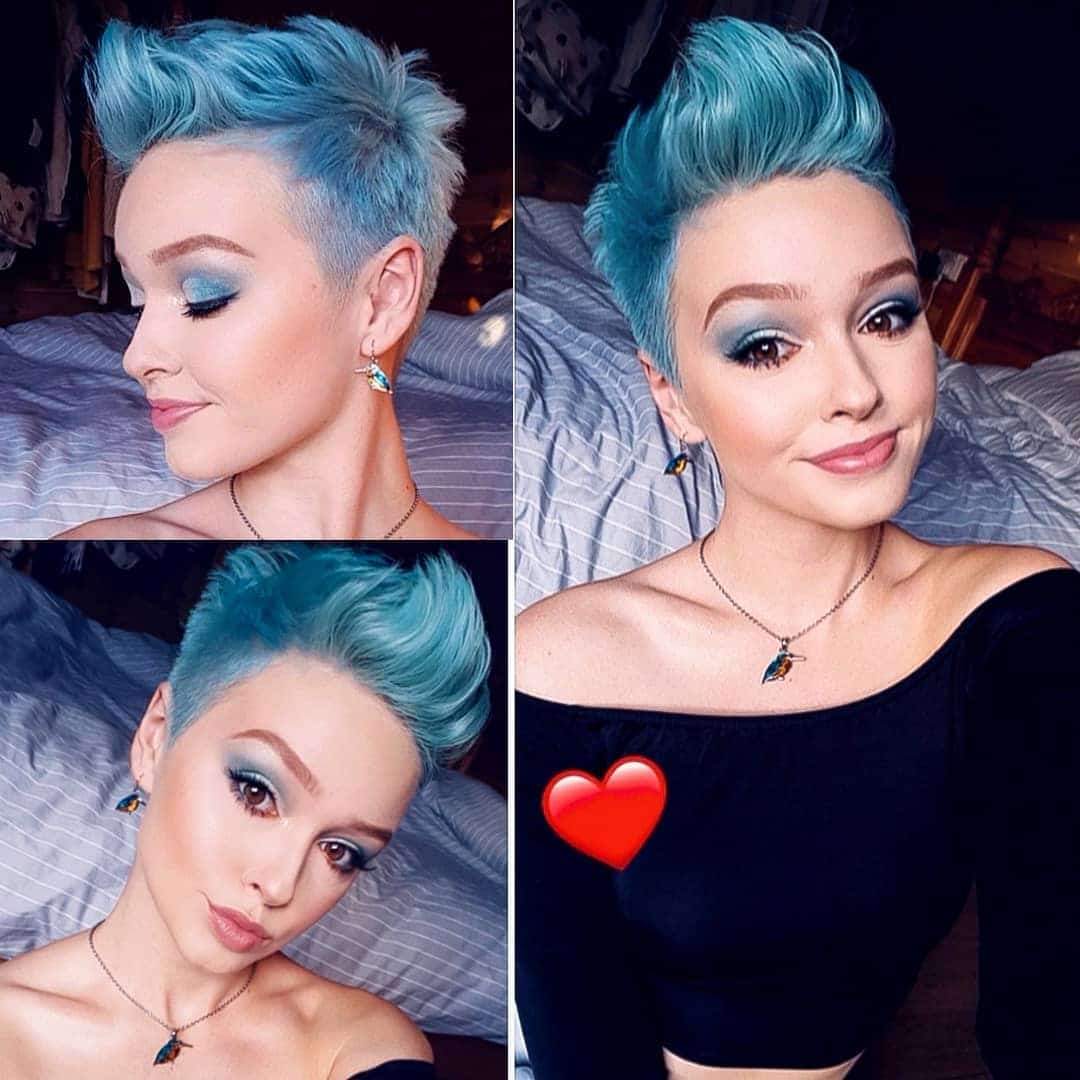 Brush up your medium-length curly hair and sweep back to create volume on top of your head. You can use a volumizing mousse to hold your hair back but still giving it bounce. This hairstyle is for women who want an elegant yet funky look that can be worn on formal occasions.
Mullet Mohawk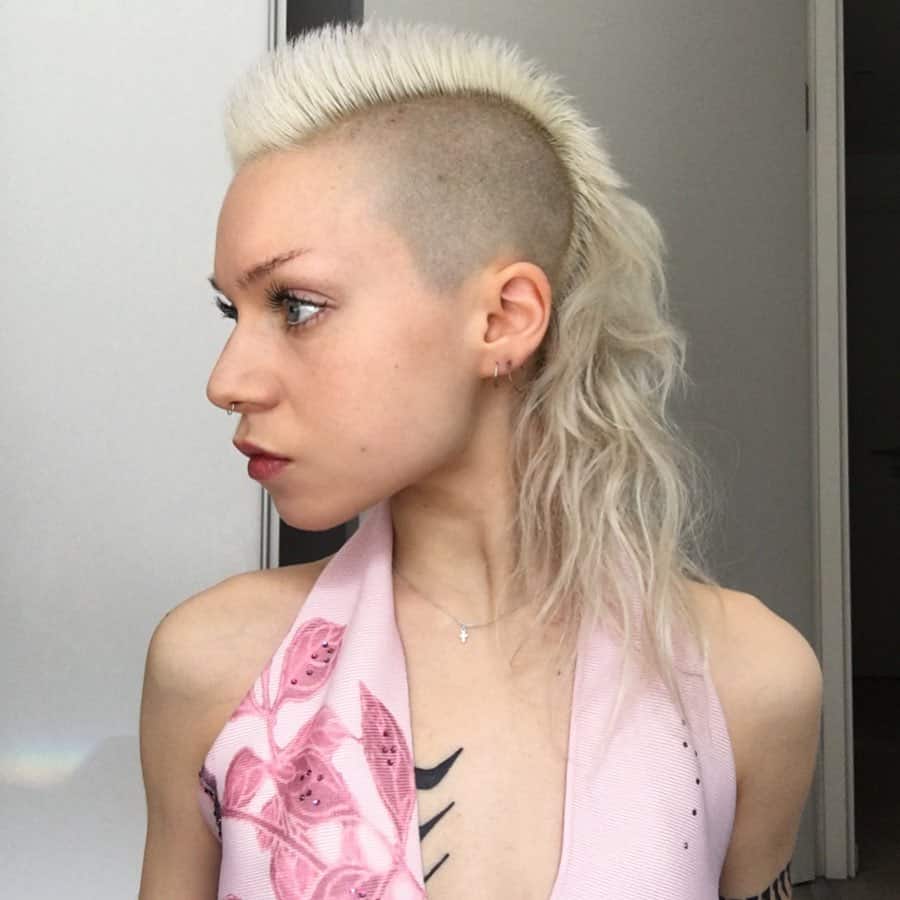 Can't decide between mullet and mohawk? Then merge the two rockstar styles together and create one uber-cool haircut! Shave your sides and cut your hair short in front and long at the back. Serious business in front and party at the back.
Detailed Mohawk
Fund of intricate designs and patterns? Show your artistic side thru this stylish hairdo by creating unique line designs on your shaved sides. Don't want to shave your sides? No problem! Do a faux hawk with intricate braid patterns and still get a unique hairstyle!
Afro Mohawk
Looking for a new way to style your naturally glorious afro? Try doing a mohawk to up your styling game! Look stylish and stunning with shaved sides and naturally curly hair on top. Plus this is a perfect hairstyle for summer to keep your head and your hair light. 
Ringlet Mohawk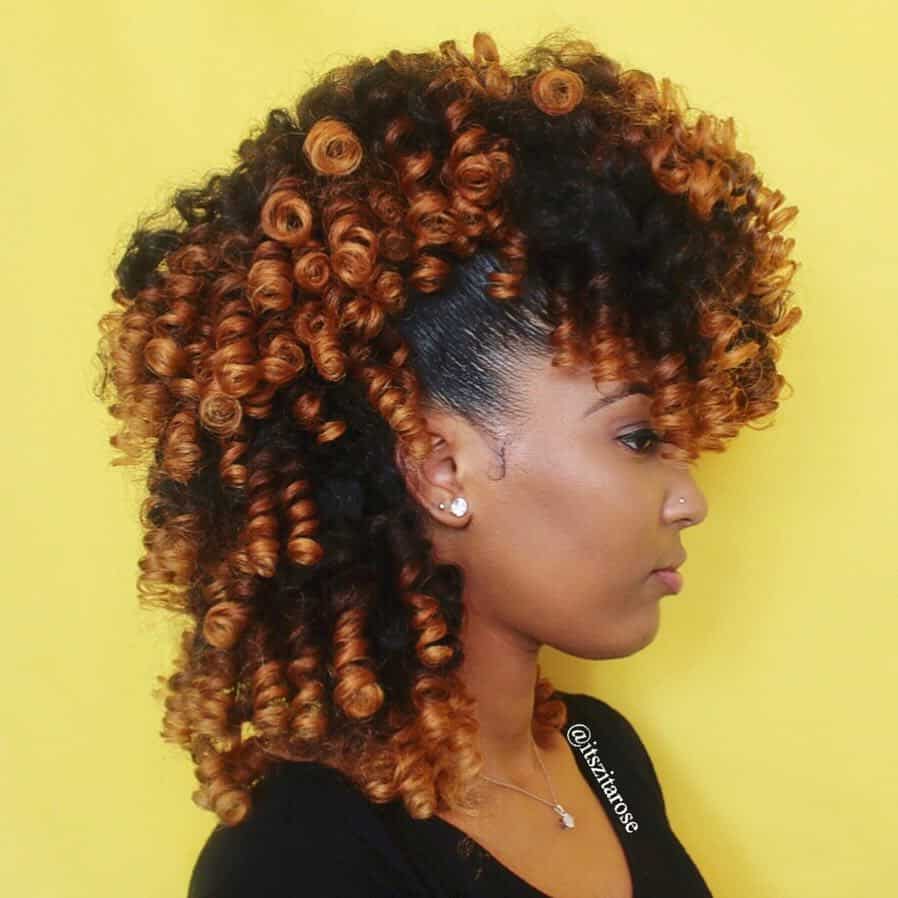 Style your gorgeous afro with a mohawk and ringlets combo. Do a faux hawk and pull your hair up. Curl the strands on top with a curling iron to create the spirals. You can add highlight or natural base colour on your ringlets for an added texture.  
Textured Mohawk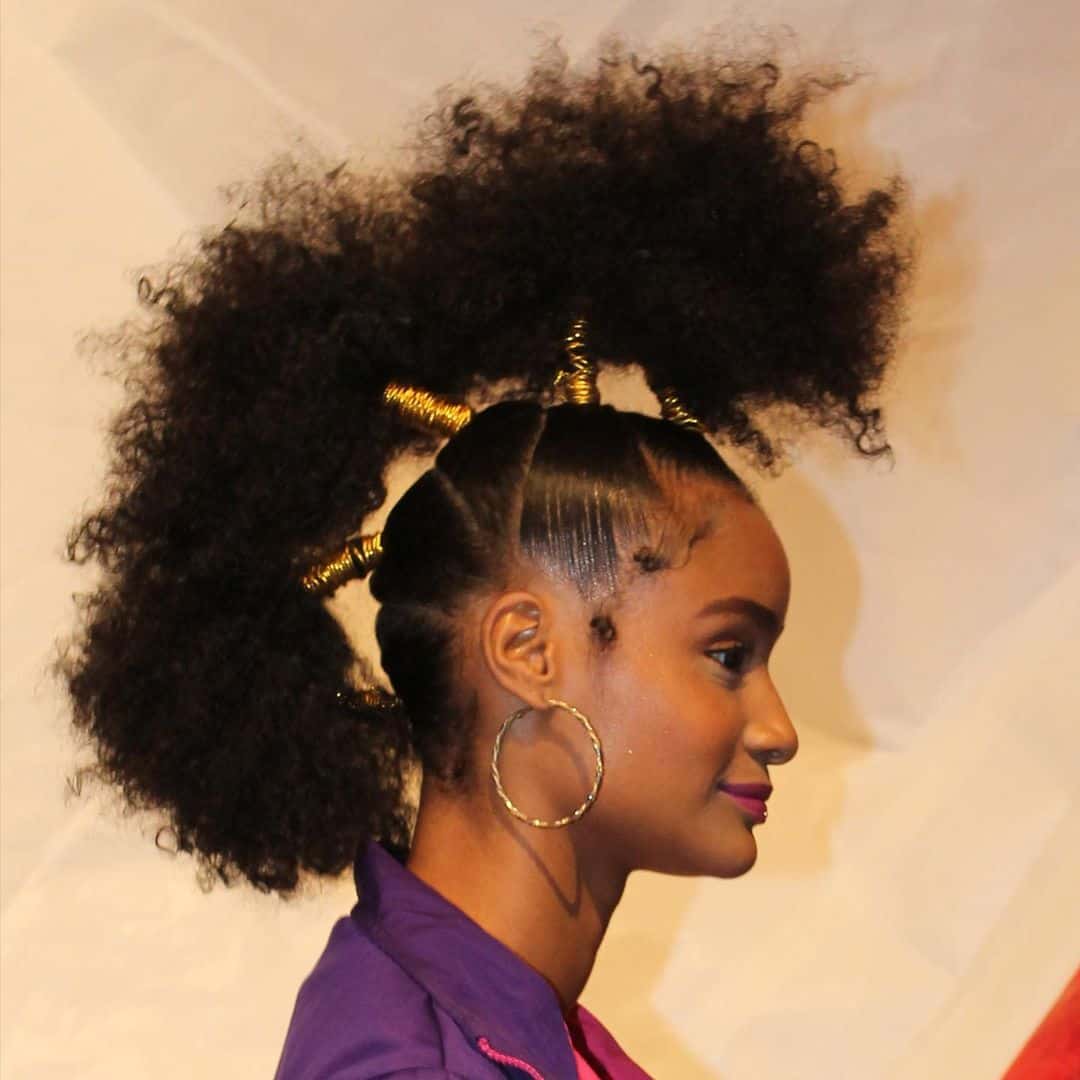 Short hair doesn't care! You can still get your stylish hairdo with a textured mohawk. Cut the sides of your hair short and layer the top part to create the texture. You can add highlights to your mohawk to accentuate the layers. 
Braided Mohawk
We know that braids are not just a cool hairstyle. They also protect your hair from damage and breakage. Now, you can protect your hair while being stylish. Create a mohawk with your braids and protect your hair in style! 
Shaved Head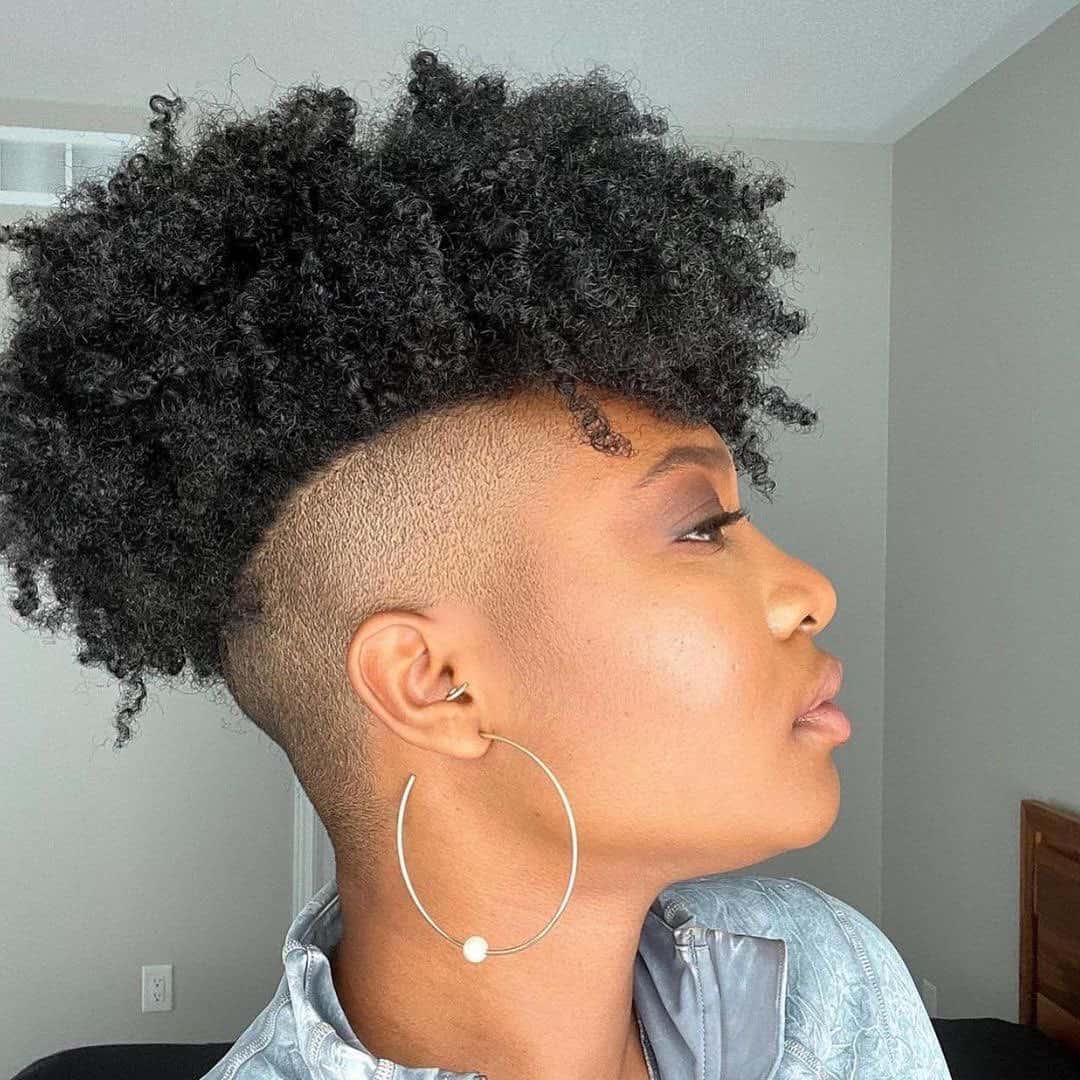 Shave the sides of your head to fade to the skin and leave a lush strip of curly hair on top. Add lines to the side of your hair to make them look more interesting.
Mini Braids with Mohawk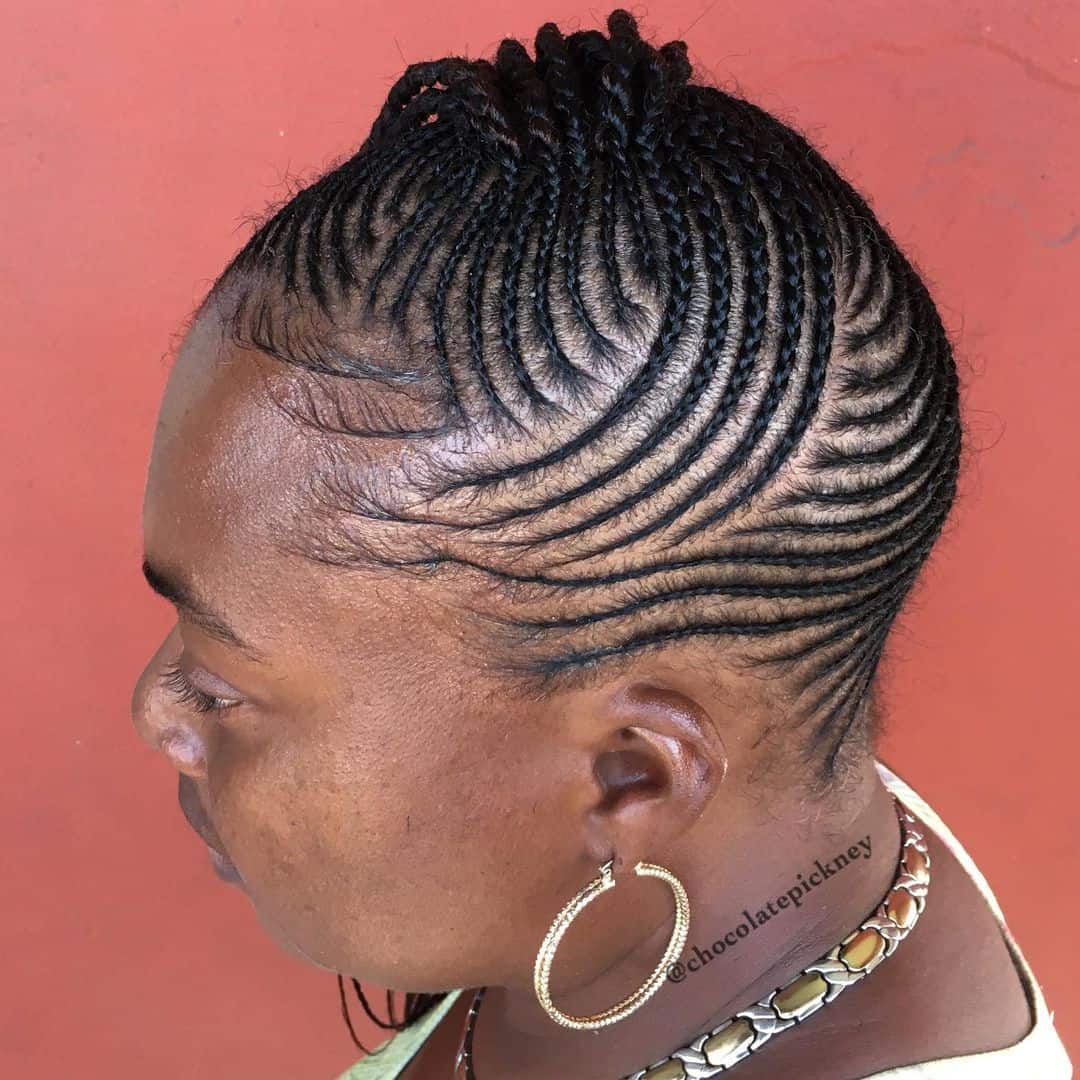 Another edgy braided mohawk hairstyle! Create a faux hawk by braiding mini cornrows from the side of the head and pulling them to the top. Create the mohawk by joining together all the mini braids on top of the head.
Short Bob with Mohawk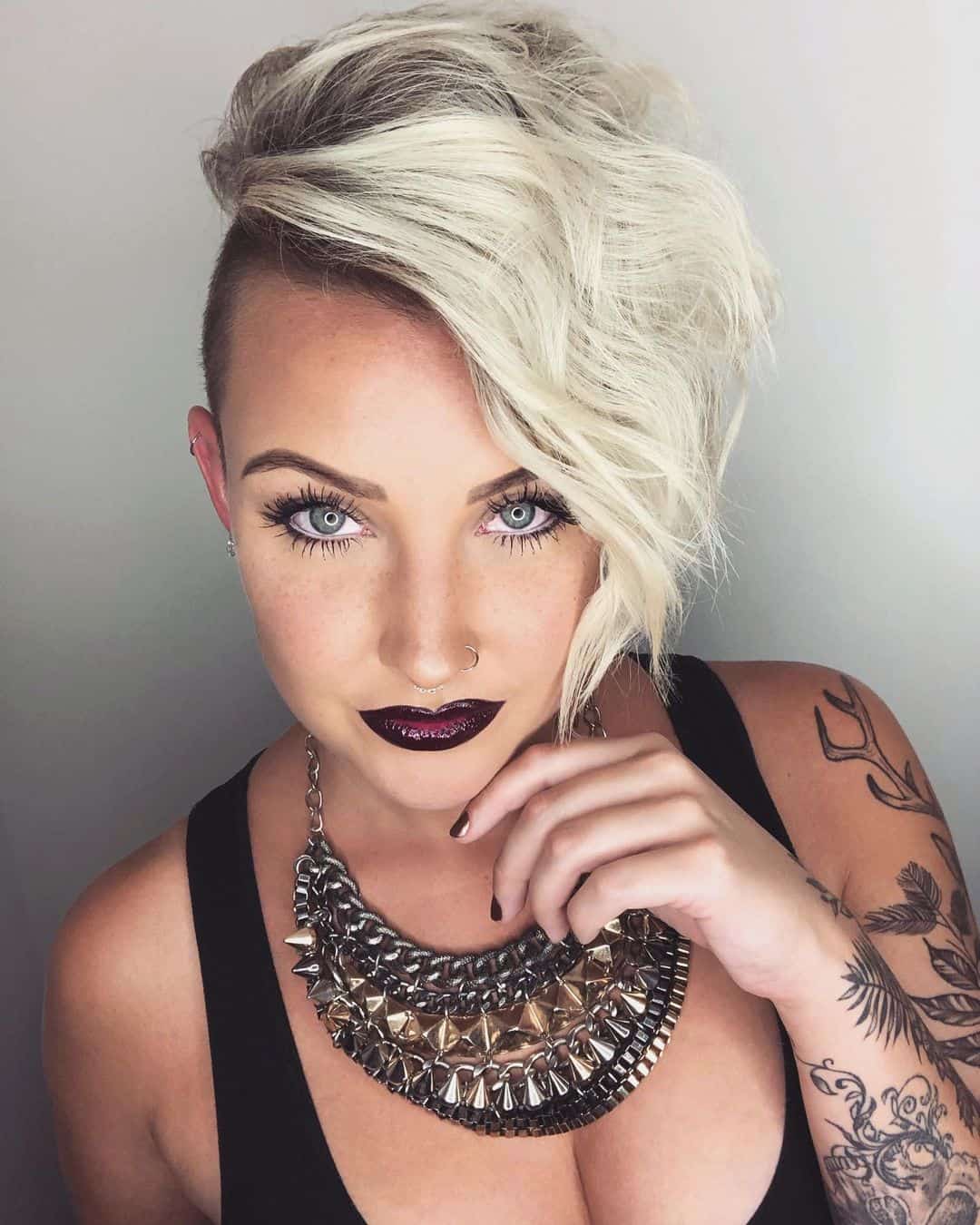 Mohawk on your short bob is now possible. Do accent braids on the side of the head and leave your curls loose on top. Length does not matter when styling with a mohawk!
Faux-hawk Mohawk
If you want to try an edgy haircut but cannot commit to a full mohawk, do a faux-hawk mohawk. This hairstyle is a smart idea for women who want to sport a mohawk while still looking professional.  
Glamorous Mohawk Updo
Glam meets edgy! Glamorous mohawk is a feminine choice for an edgy but sophisticated haircut. Pair your glamorous mohawk with striking makeup to complete the look.
Mohawk with Geometric Design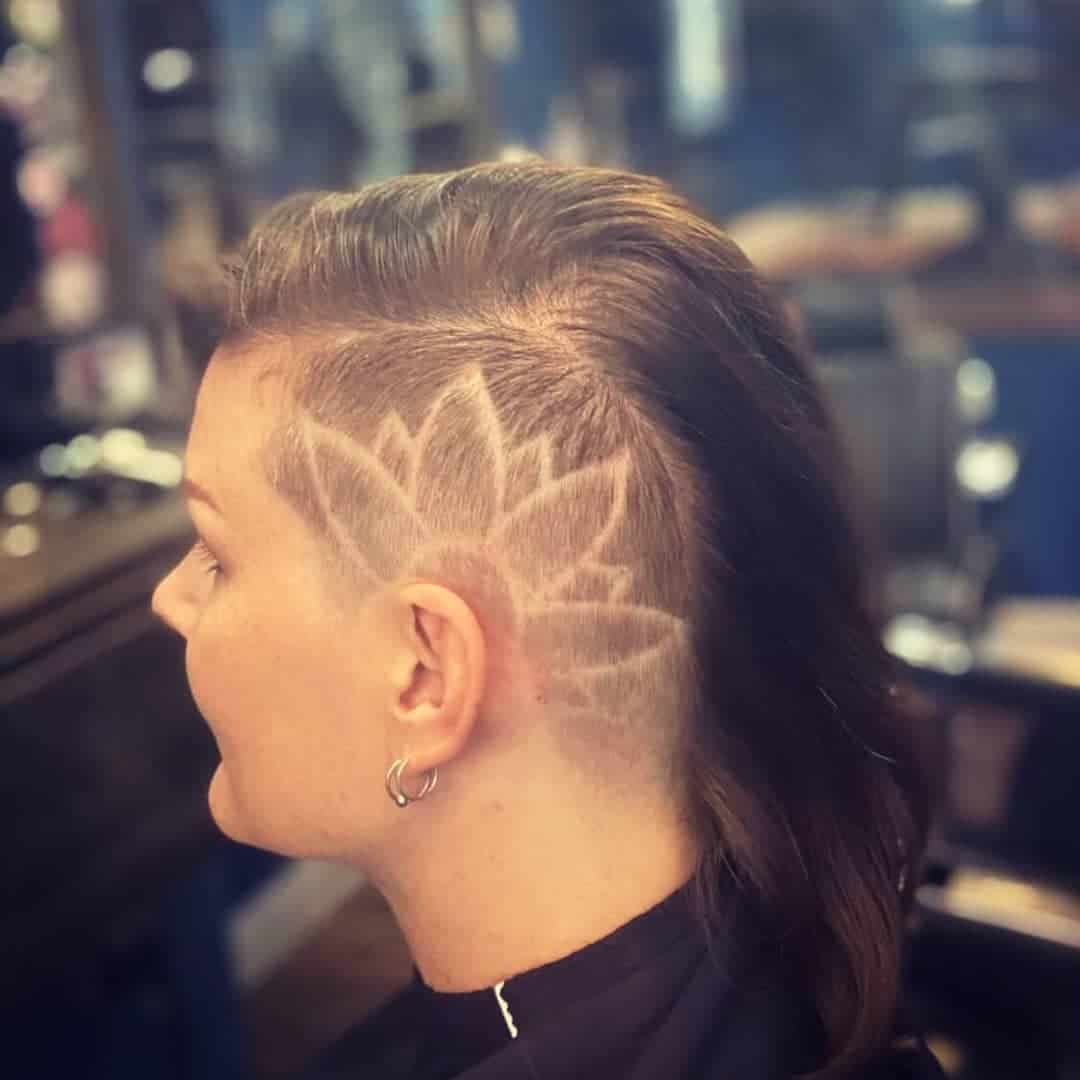 Unleash your creative side with a unique geometric design on your mohawk. Cut the sides of your head to a fade. Add lines and geometric patterns on the fade to make your mohawk more edgy and stylish.
Long Mohawk with Faded Sides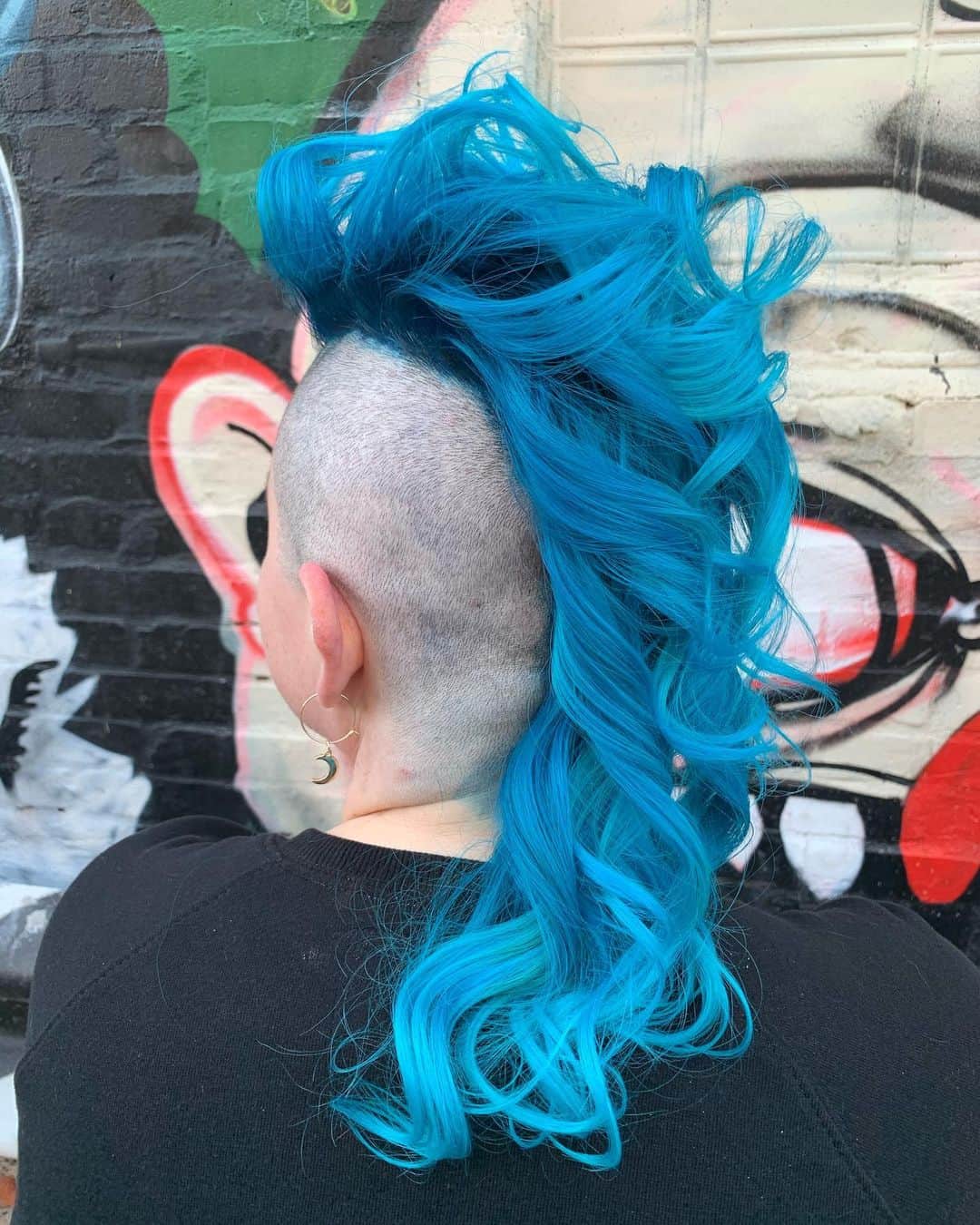 Bored of your long curls? Style them with an edgy mohawk with faded sides. Shave the sides of the head and leave the long and voluminous curls on top of your head. You can add bright colours to add flair to your hairstyle.
Whipped Cream
If you want extreme volume on your mohawk, then this one is for you! This is your quiffed mohawk on steroids! Use a volumizing weightless mousse to hold your mohawk in place while keeping your hair's natural movement.
Classy Mohawk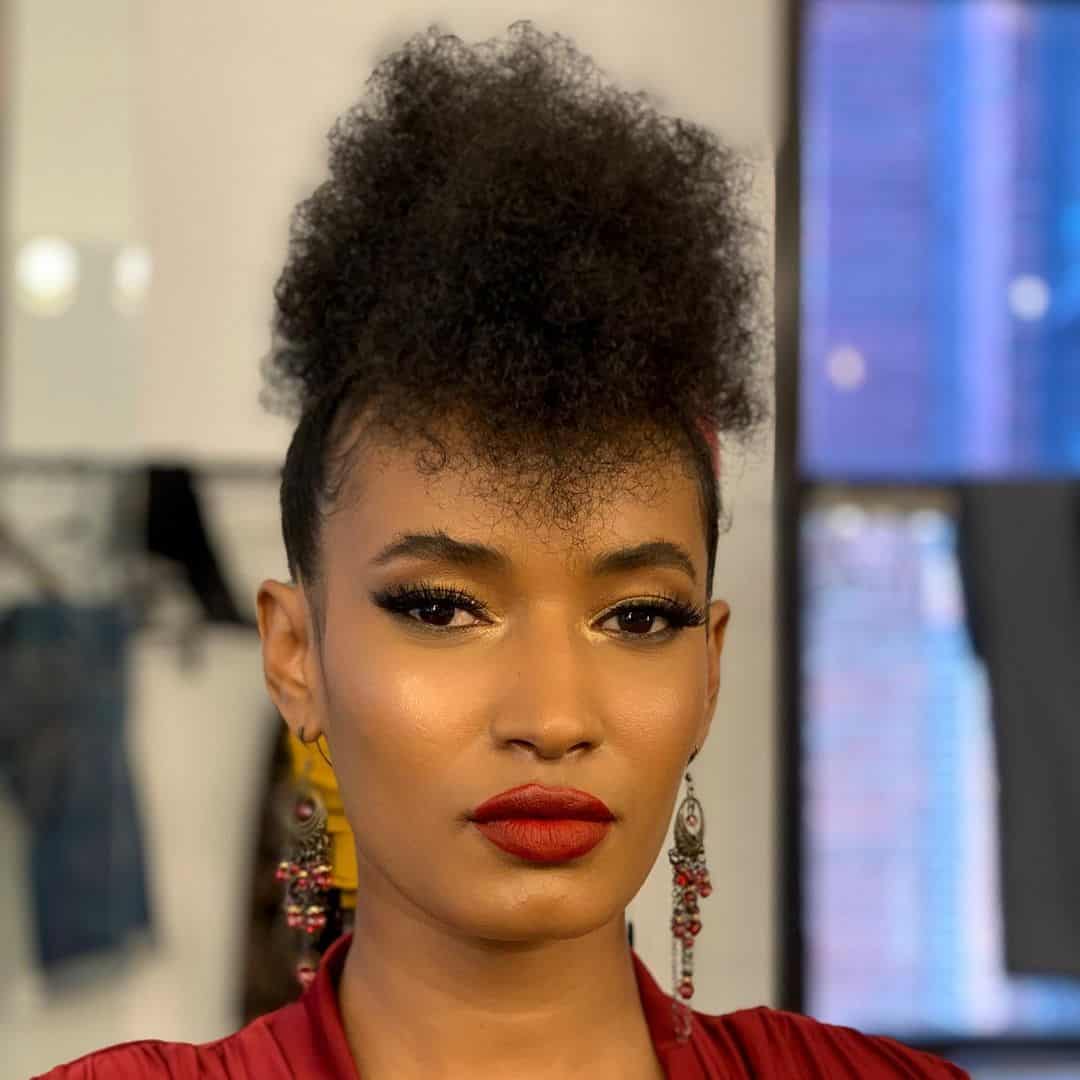 Classy yet edgy? Two things that do not seem to go well together but not on this hairstyle! Combine faux mohawk and voluminous curls on top to create this elegant hairstyle. So elegant you can even wear this at your wedding!
Fashion and curly hair are two things that can never be separated. With unlimited options to style your curly hair, you are sure to get the best style that speaks of your personality. You can do mohawk, or braids, or even combine those two together! And speaking of braids, we got tips on how to take care of your braids to make sure that you keep them clean and tight longer.