Working from home is the new normal. Even though it saves you commute time, you still want to get your hairstyle game on for virtual meetings. We know you don't want to spend hours in front of the mirror for a 30-minute zoom meeting
with your colleagues anyway? 
You just need a simple work hairstyles to look smart and professional, and of course stylish! 
Check this video for quick ZOOM meeting hairstyles
We give you 15 work from home hairstyles for women work to keep you stylish and chic even when working from your home.
The curly messy bun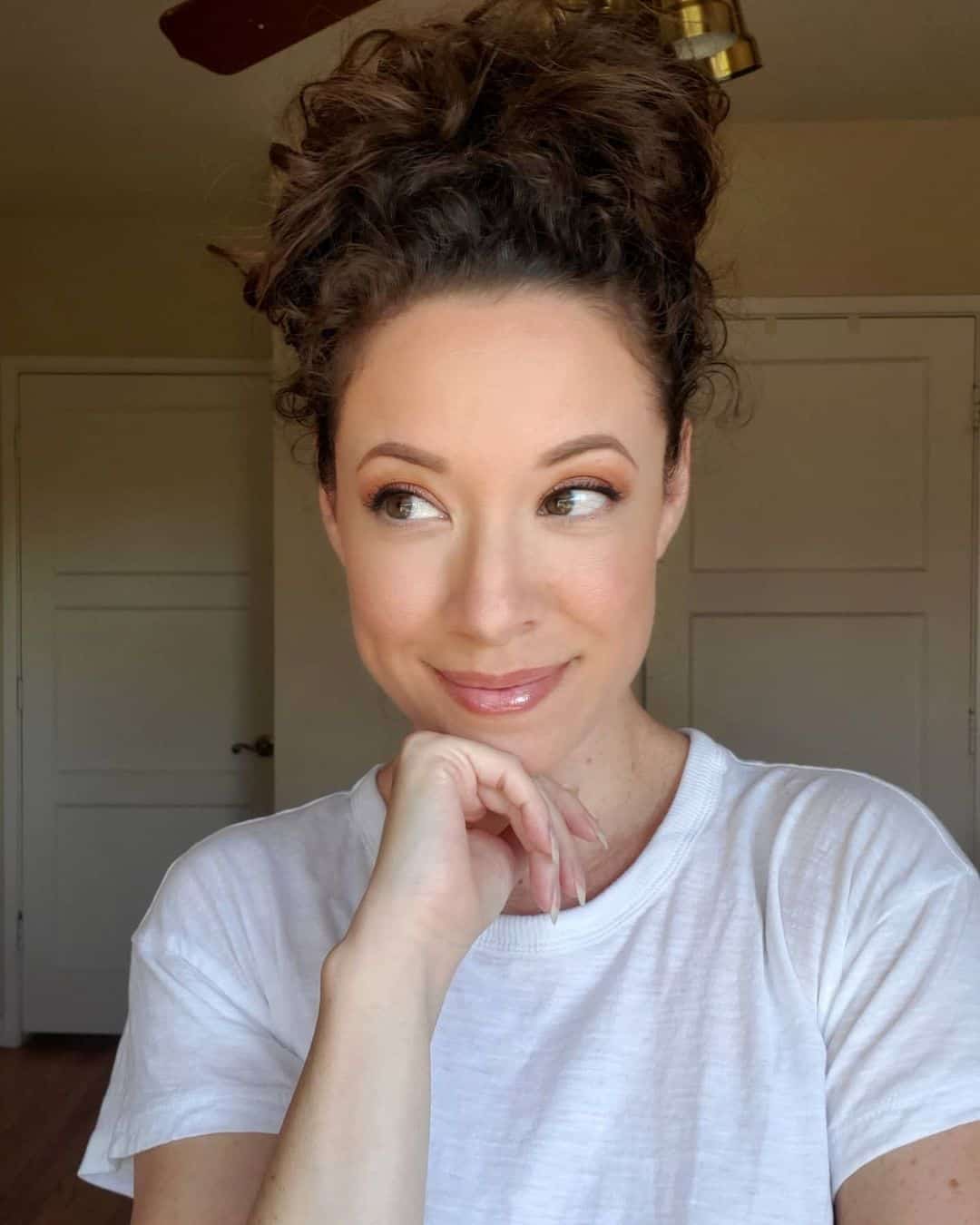 If you are looking for a simple yet stylish wfh hairstyle, then this one is for you. You don't need to spend gazillion hours in front of the mirror. Gather your curly hair up on top of your head and wrap it around to form a bun. Tie it with an elastic or pin and you got yourself a nice bun. Pair your messy bun with simple makeup to create a casual yet smart look. 
Half updo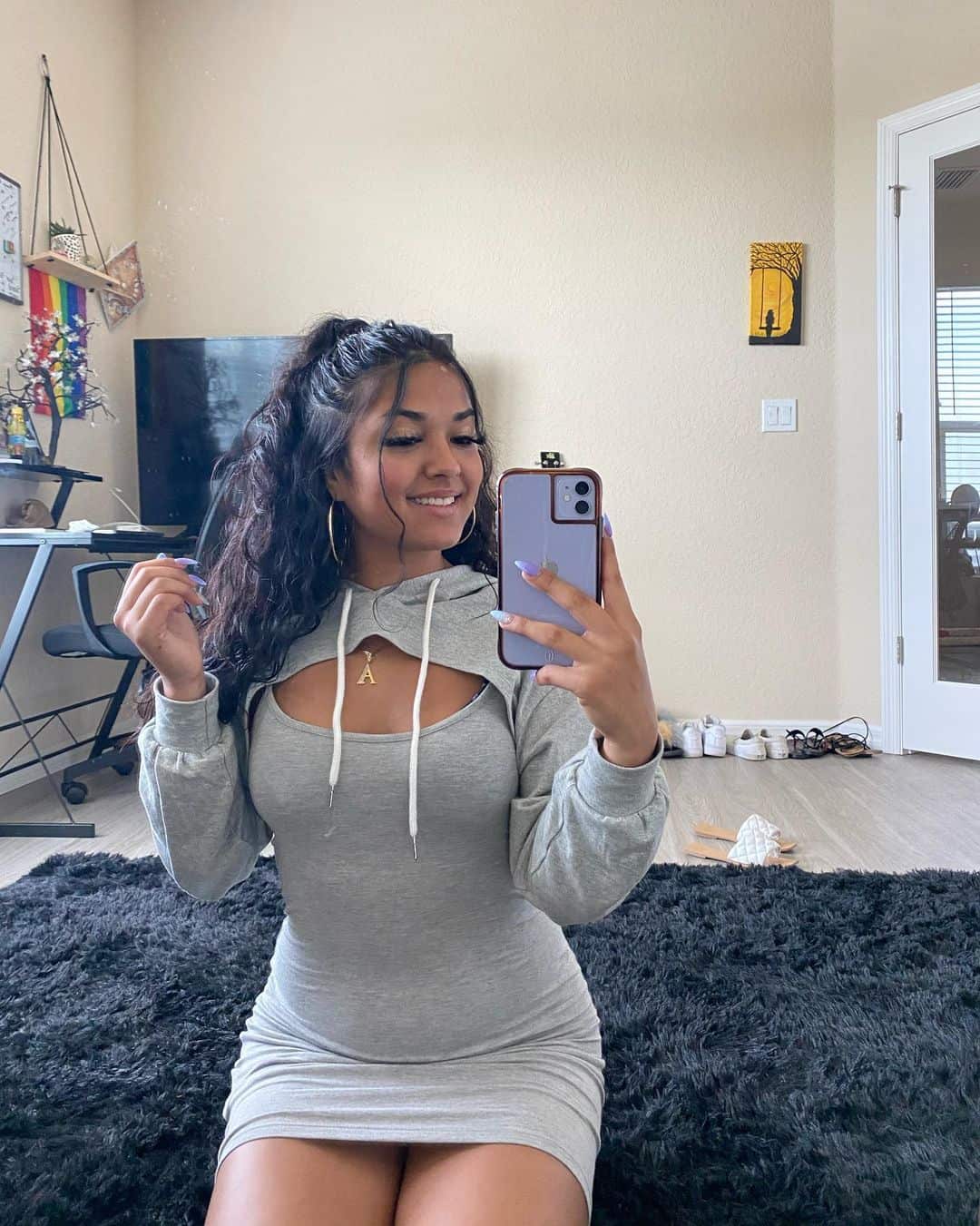 Do a half updo to keep the volume of your naturally curly hair while keeping the strands off of your face. This effortless yet stylish hairstyle will make you look smart and chic. Tie the upper half of your hair in a high bun or high ponytail and let the lower half fall naturally. Keep the volume of your hair with curl-enhancing shampoo
and let your hair flow naturally. Loosen a few strands on your temples to frame your face.
Davines Love Curl Enhancing Shampoo

A curly hair shampoo that doesn't strip or diminish your natural body, pattern, and bounce can be hard to find. Cleanse the hair with LOVE Curl, a curl enhancing hair shampoo from Davines.

Buy on Amazon
The curly ponytail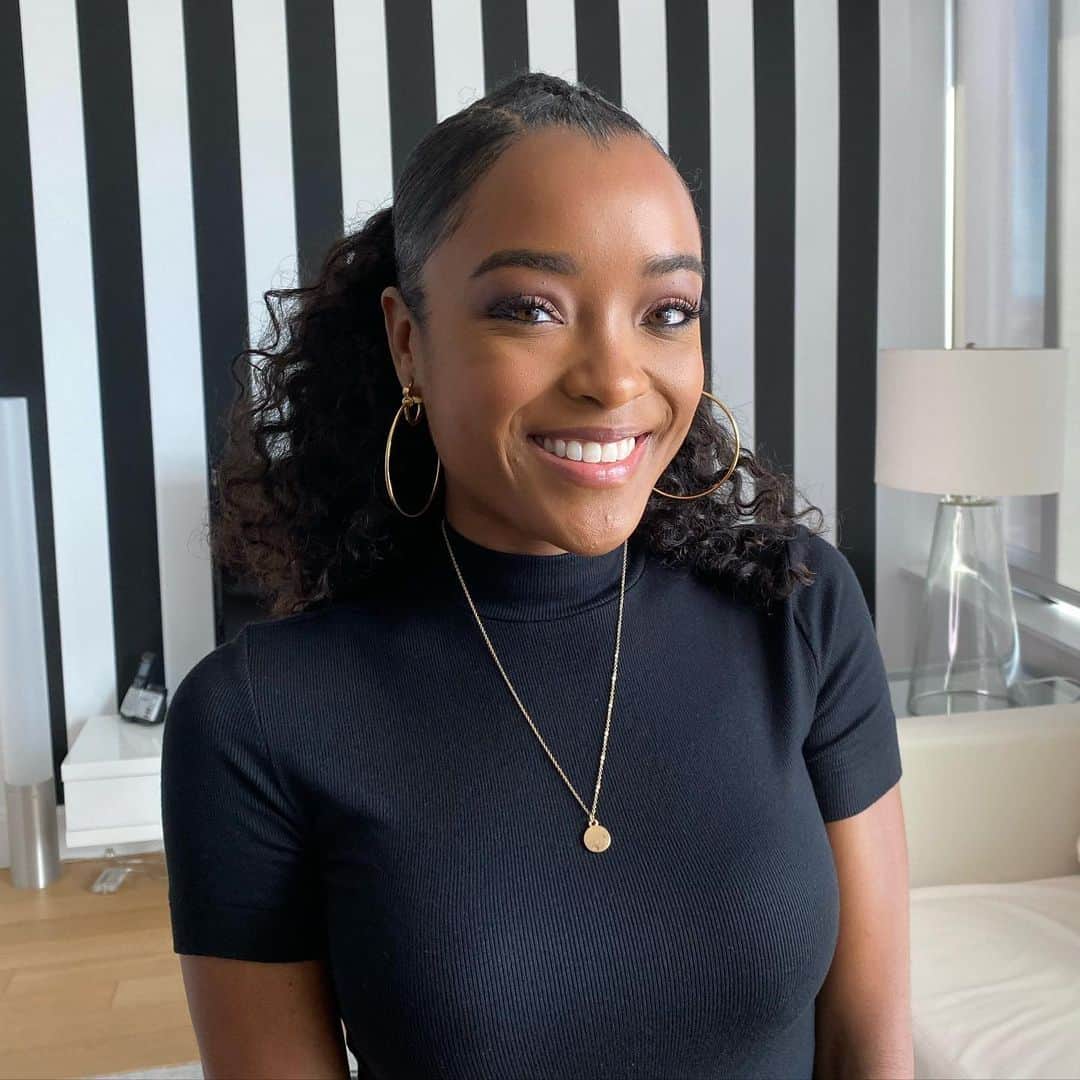 The most effective way to keep your hair from covering your face is to tie it in a ponytail. Simply gather your hair and tie them at the back of your head. Sounds easy right? Yes, it is easy. But if you are in the mood for more styling, you can do your edges to make them look neat. Tame the baby hairs on your forehead with edge control smoother
 to complete your styling.
Vanilla Moisture and Shine Edge Control Smoother For Dry Hair and Dull Hair

Whether your curls are coiled, kinky, or loose, we make products for curly hair of all kinds, including curl custard, gel for curly hair, shampoo, conditioner, and hair oils for natural hair growth

Buy on Amazon

 
Natural curls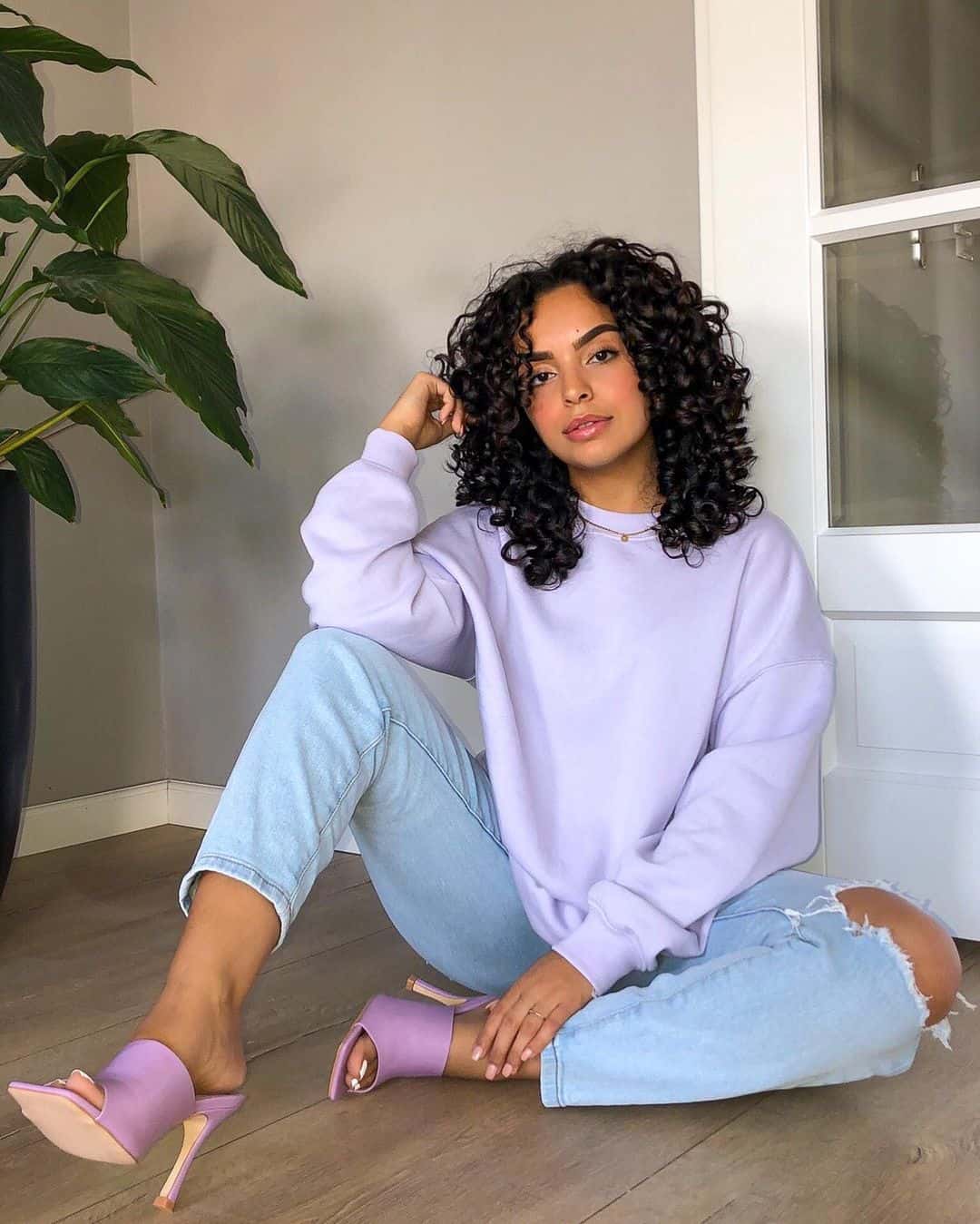 Let down your naturally curly hair and call it a day! Be proud of your volumes and just let your hair loose. Although not as easy as it sounds. You need to keep your hair healthy and frizz-free. Nobody wants flat and frizzy curls, do we? Keep your hair and scalp clean and moisturize with chemical-free products
to retain your hair's natural bounce.  
Shampoo and Conditioner For Hair Volume and Fine Hair

Infused with Organic Coconut Water, this volume shampoo and conditioner duo energizes hair with a burst of delicate Mimosa Flowers

Buy On Amazon
The curly french twist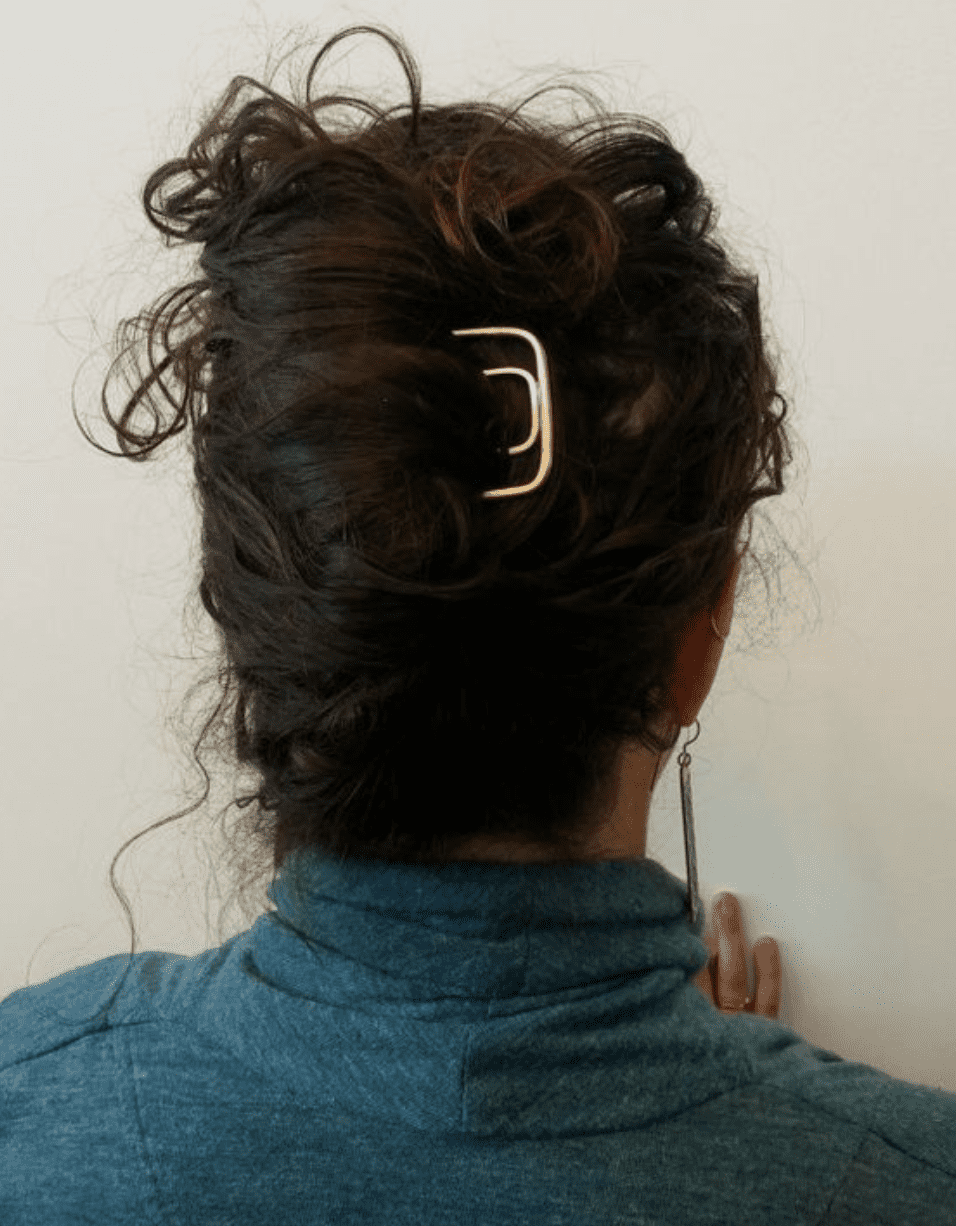 This classic and very elegant hairstyle will make nay curly hair women look classy and smart. French twist is a favourite hairstyle for women with long and curly hair. For a more natural look, finger-comb your hair to pull it back. Create a roll at the back of your head and secure it with a bobby pin. Let a few hair strands loose to make the look softer.
Accessorized hair

If you think you cannot style short curly hair, well think again! For one cute hairstyle for work, style your short curls with a ribbon or a headband or a colourful pin. This will keep your hair from your face at the same time make you look chic and young! Fashion clips
and ribbons are now in trend that you can pair with any hair length. 
Low curly bun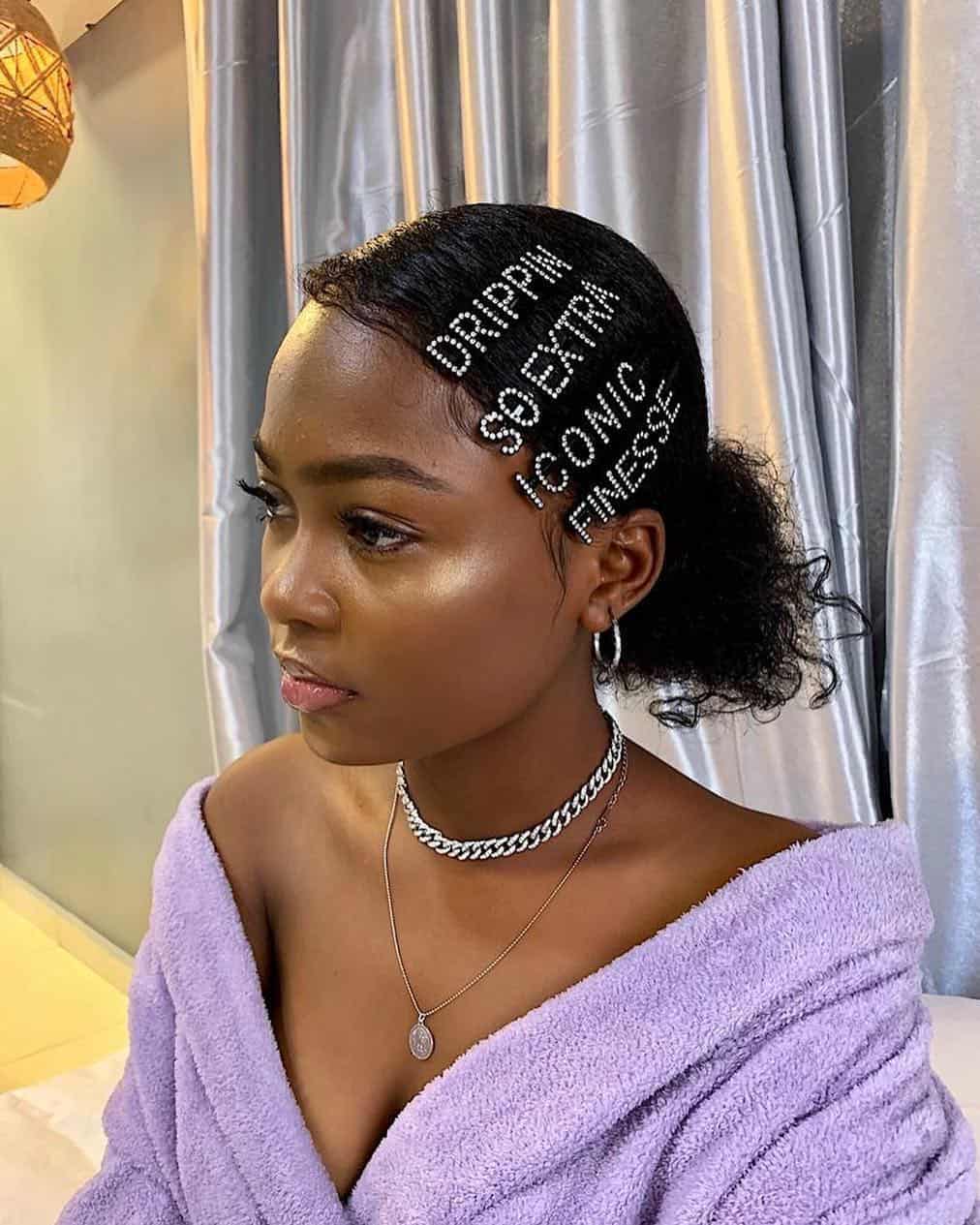 The low curly bun is an easy hairstyle with an elegant feel. You can do a side part or a middle part and then gather the rest of your hair to a low bun. Secure your bun with pins and let some strands fall off to get a more natural look and to accent your face. This long hairstyle for work is good for women who want to look simple yet sophisticated.
Side parted curls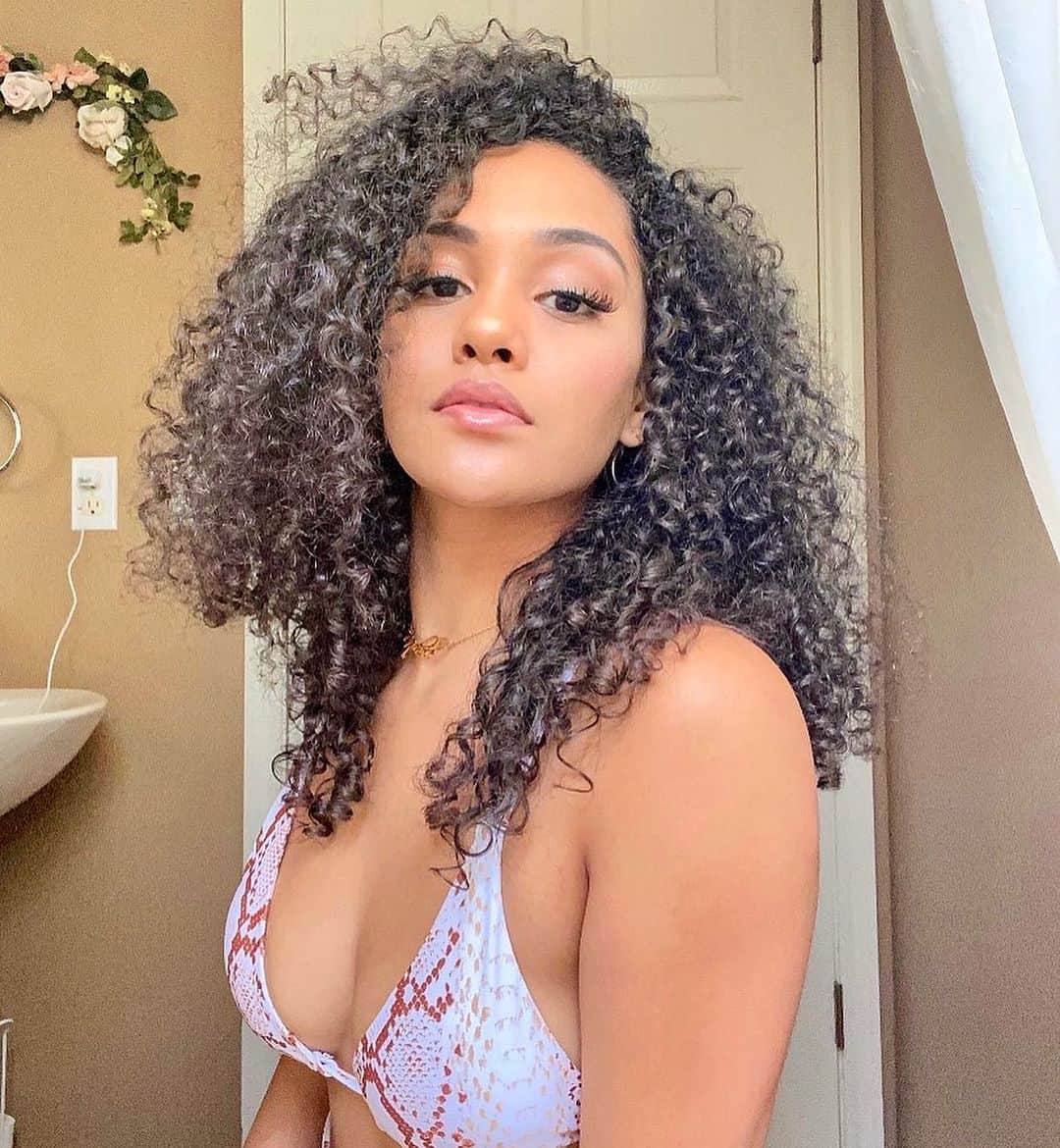 A small change in the parting of your hair can create a difference. If you are used to the middle part, try doing a side part for a change. This quick hairstyle for work is good for women who want a change in look but not prepared for a drastic one. Showcase your curls with a side-part hairstyle and let your curls bounce naturally. Use a low hold hairspray
to keep the natural movement of your hair while keeping the side part.
Hair Milk Curl Refresher Spray For Curls, Coils and Waves

Refresh Your Curls: Give curls, coils, kinks, and waves the renewing boost they need with this lightweight mist that remoisturizes, redefines and renews your hair without weighing it down

Buy on Amazon
Curly bob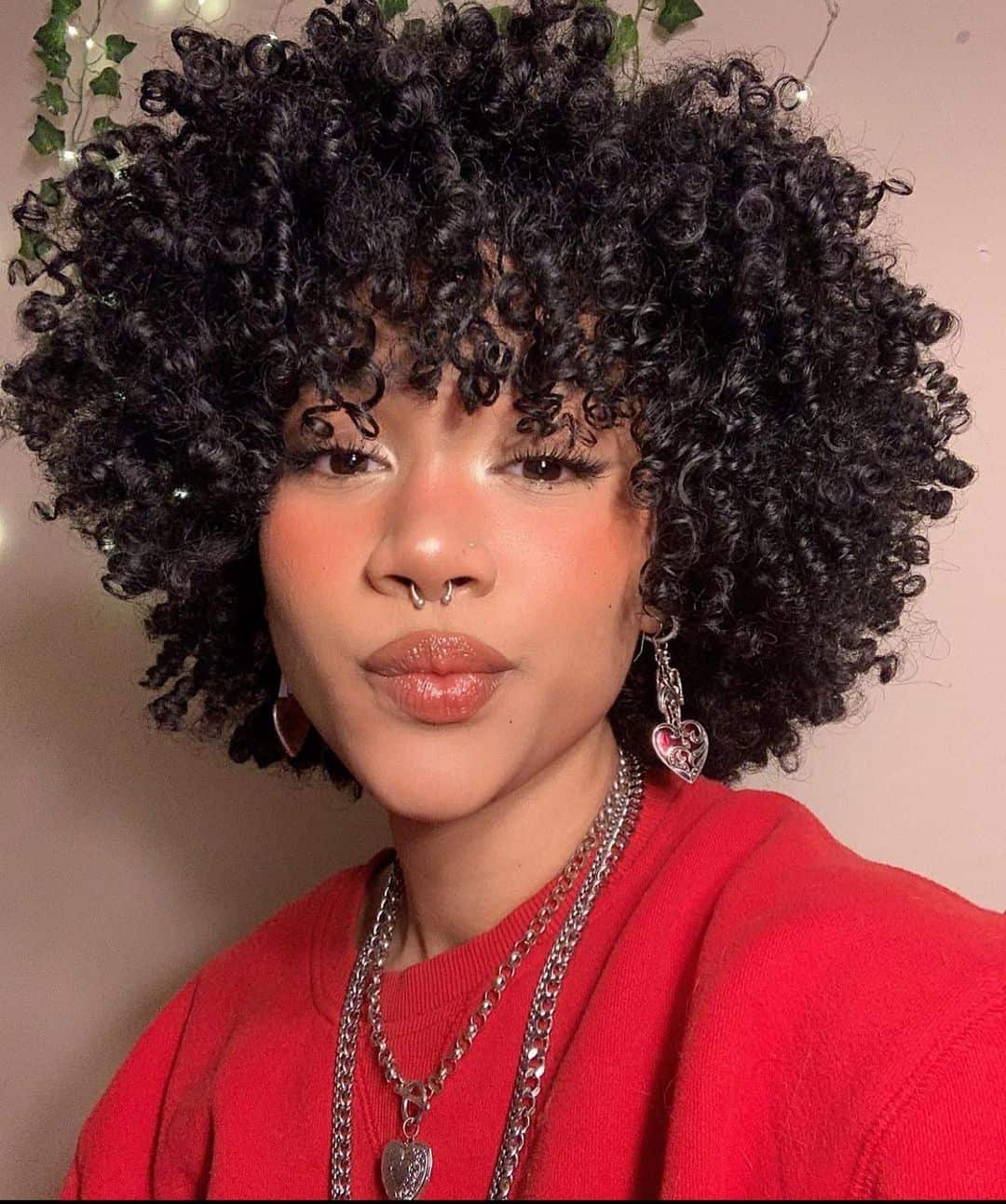 Short hair can still be amazing and stylish if you take good care of your curls. You do not wait to grow your hair to style them. Your curly bob is stylish enough as long as you keep your hair bouncy and frizz-free. This fuss-free hairstyling is a cute hairstyle for work from home that will make you look young and fresh. 
Pineapple updo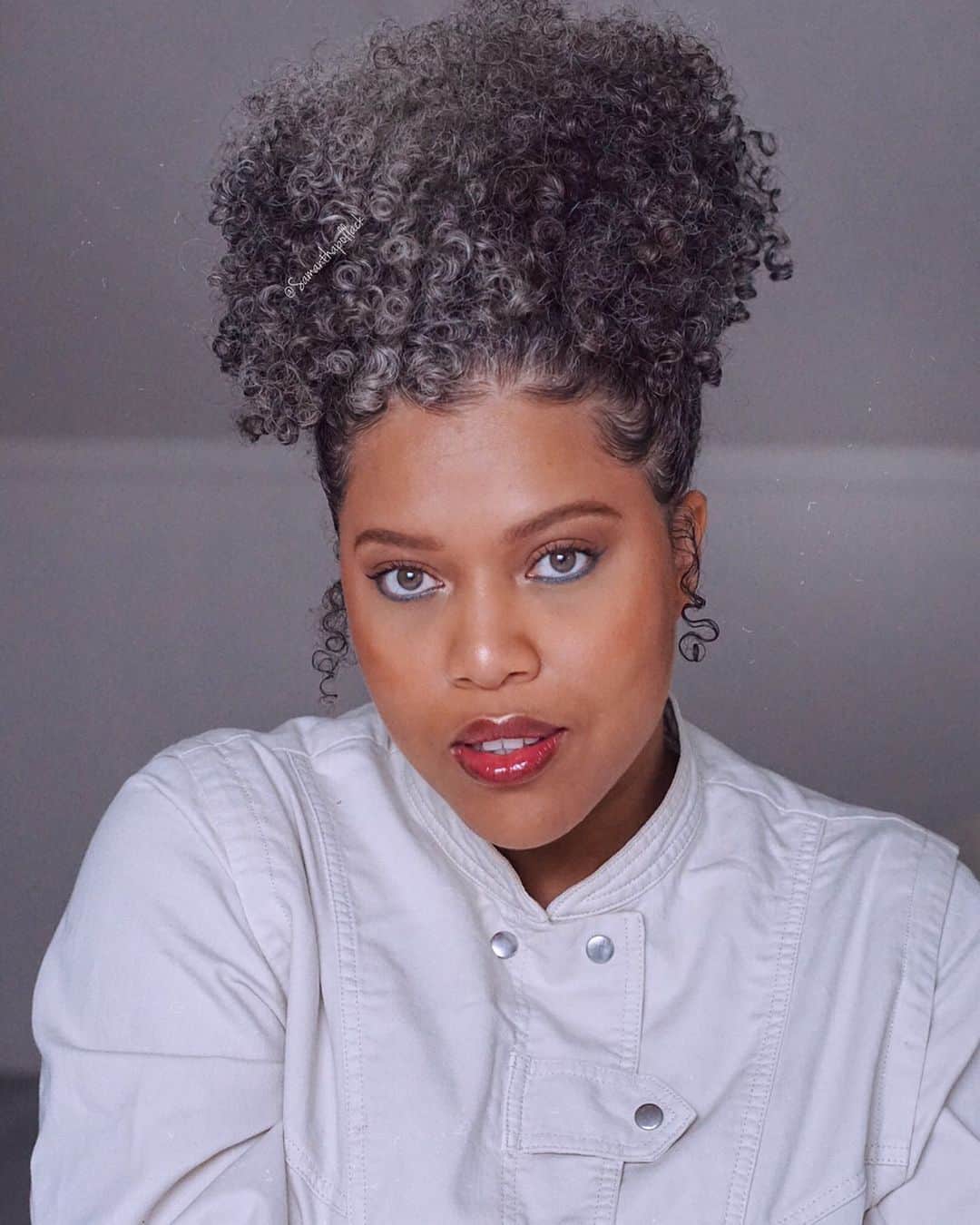 Pineapple updo has crossed over from a protective hairstyle to a stylish everyday hairstyle. It is a protective hairstyle for women with naturally curly hair. But it is so stylish that it has become a staple for women. Add style to your updo by using colourful ribbons and pins.
Sleek updo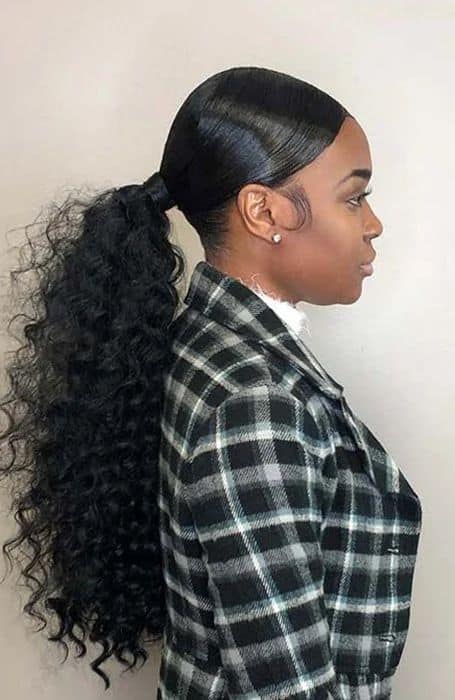 Get that clean and sleek look with your curly hair. Comb your hair back and tie it in a ponytail. Use an anti-frizz cream
to hold your hair polished and clean. A sleek updo will make you look professional and smart. Let out that inner boss in you when you attend your zoom meeting with a stylish hairdo.
Suave Professionals Anti-Frizz Cream

This lightweight cream, containing silk protein and vitamin E, helps smooth hair for all day frizz control, and shine, leaving hair up to 100% frizz-free

Buy on Amazon
Low braided bun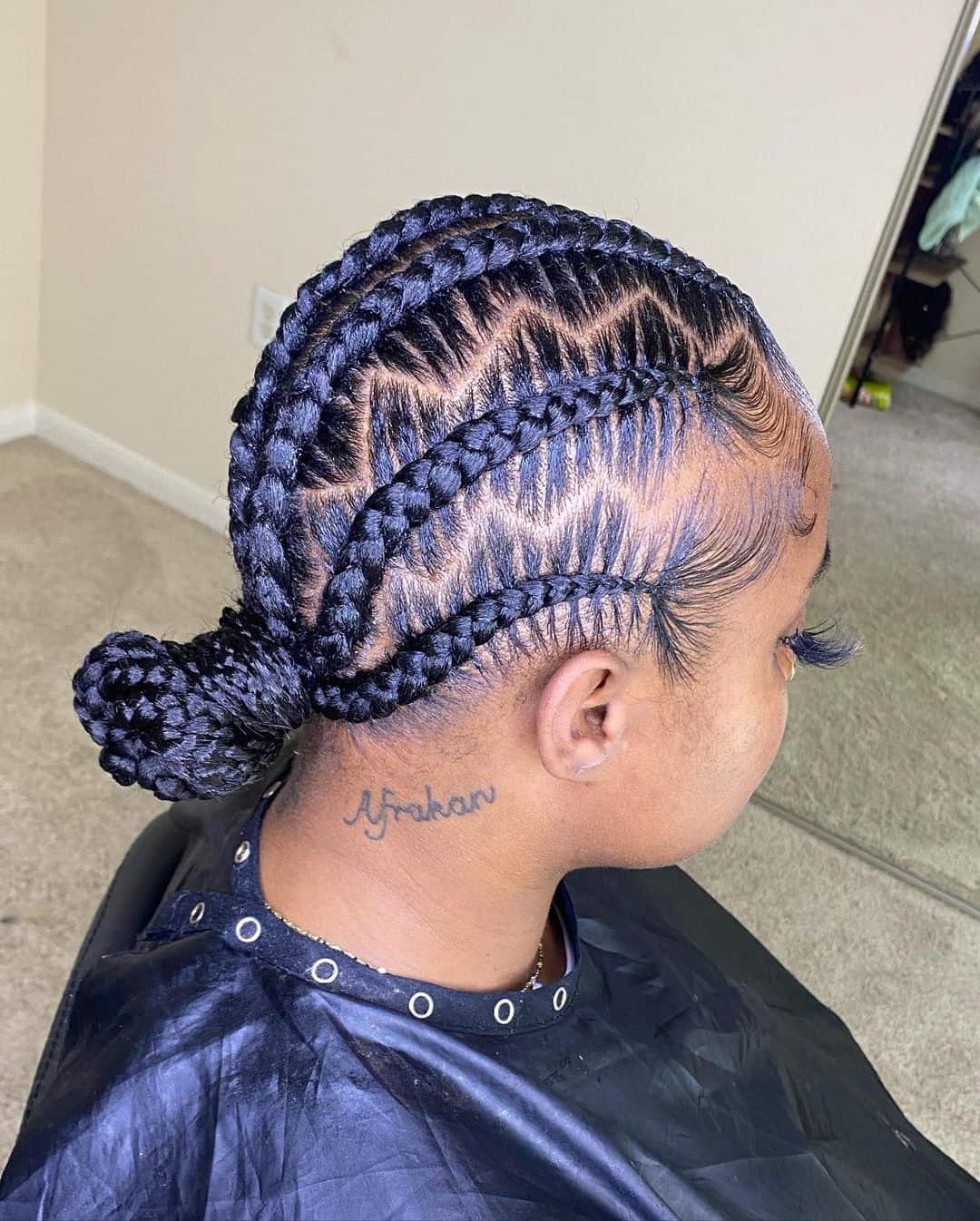 If you have time before you start your daily grind, then do a low braided bun. Be stylish while working from home with a braid and low bun. You can do simple or even complicated braid to style your hair and tie them together in a low bun. Be elegant and professional-looking even when you are just working from home to set the mood for working.
Headband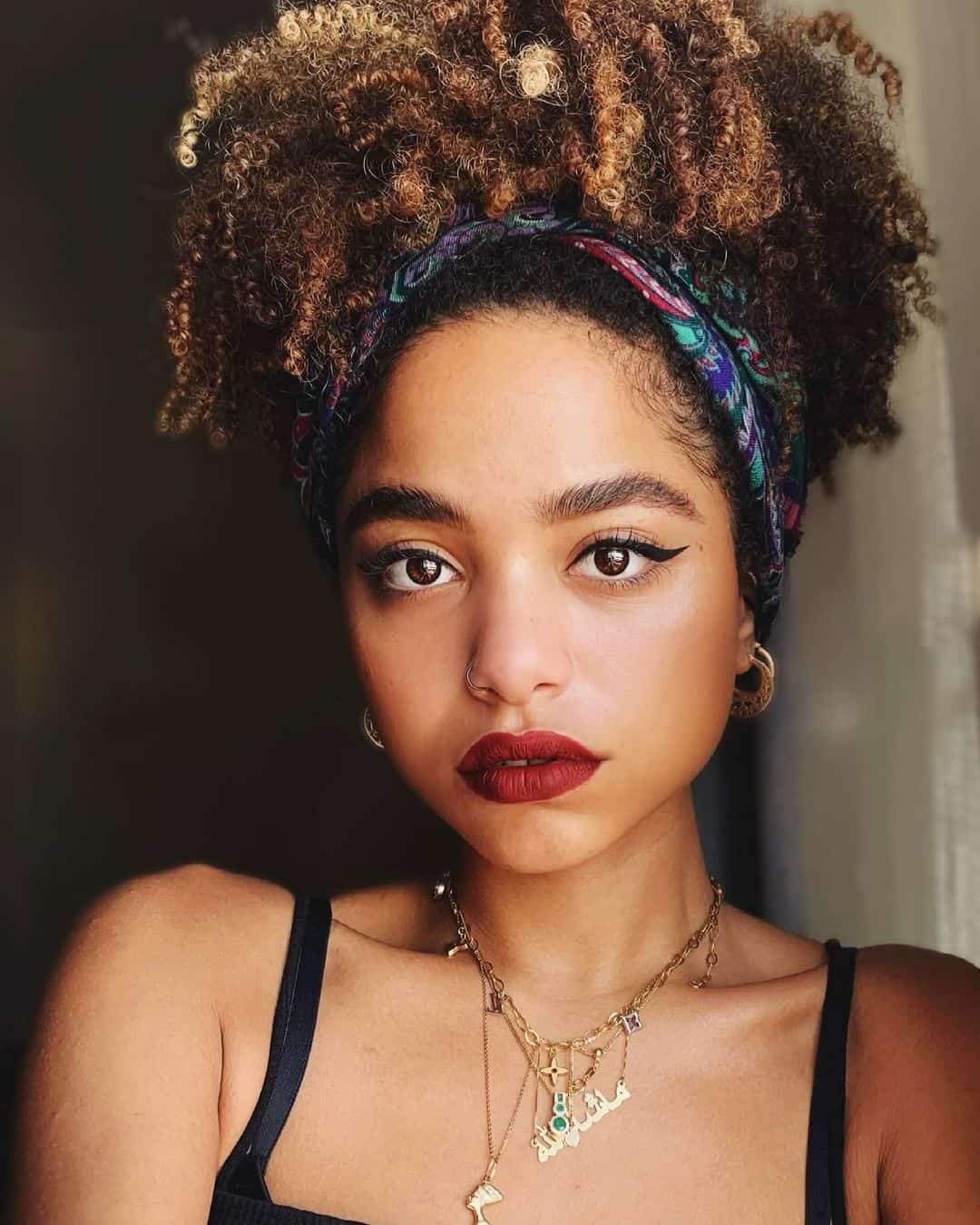 One way to accessorize your long hair is to add a headband to your hair. There are many other ways to style with a headband like a braid or tying ribbons. Braids are a very common way to style curly hair with a headband. Create a headband braid and let your naturally curly hair flow at the back.
The classic sleek back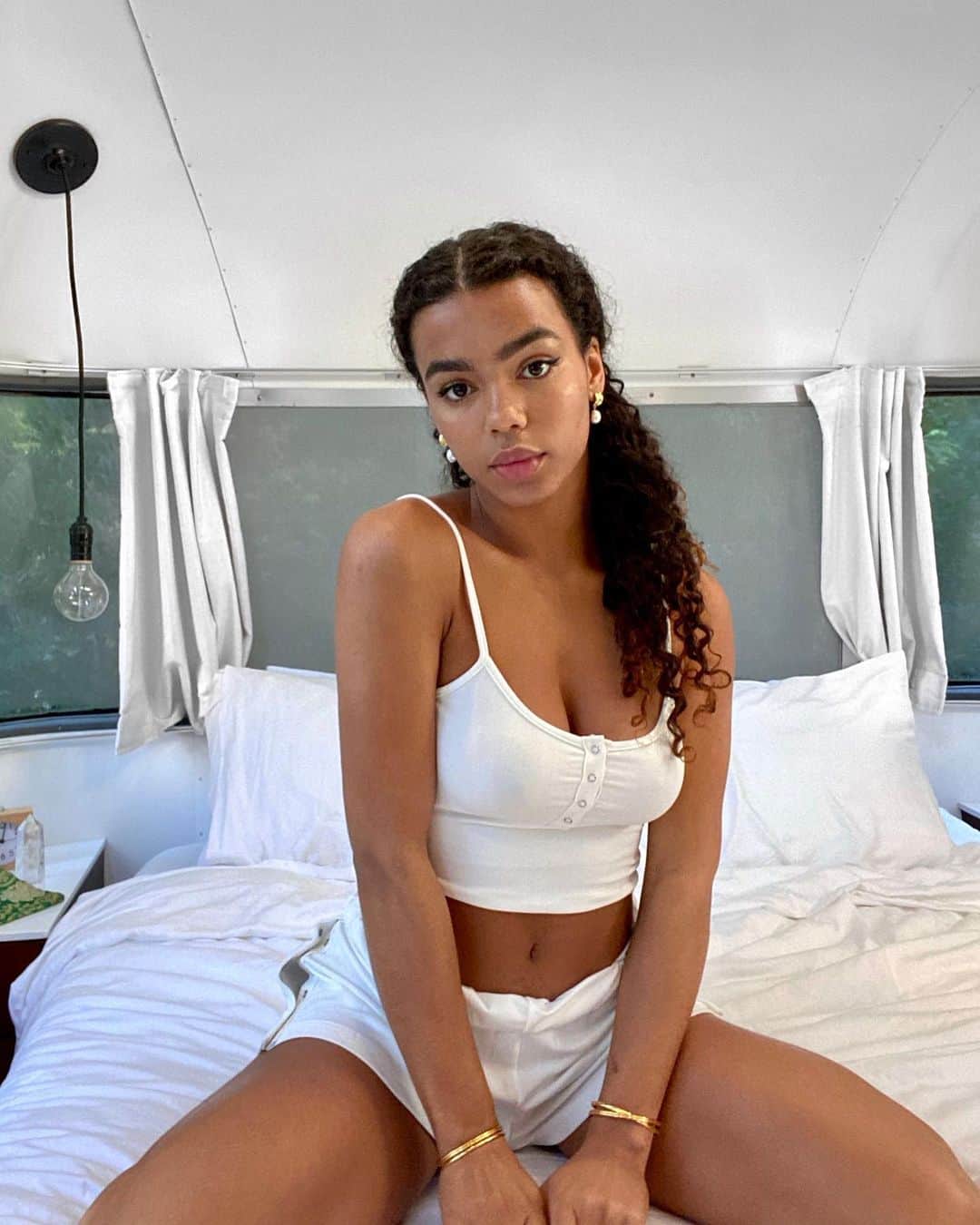 This hairstyle is a classic for a reason. The elegant sleek back hairstyle is good for women who want to claim their spot on the top. Comb your hair back in a sleek ponytail. Let the natural volume of your hair flow at the back. This creates a contrast with the sleek and clean hair at the front and the voluminous curls at the back.
The low braids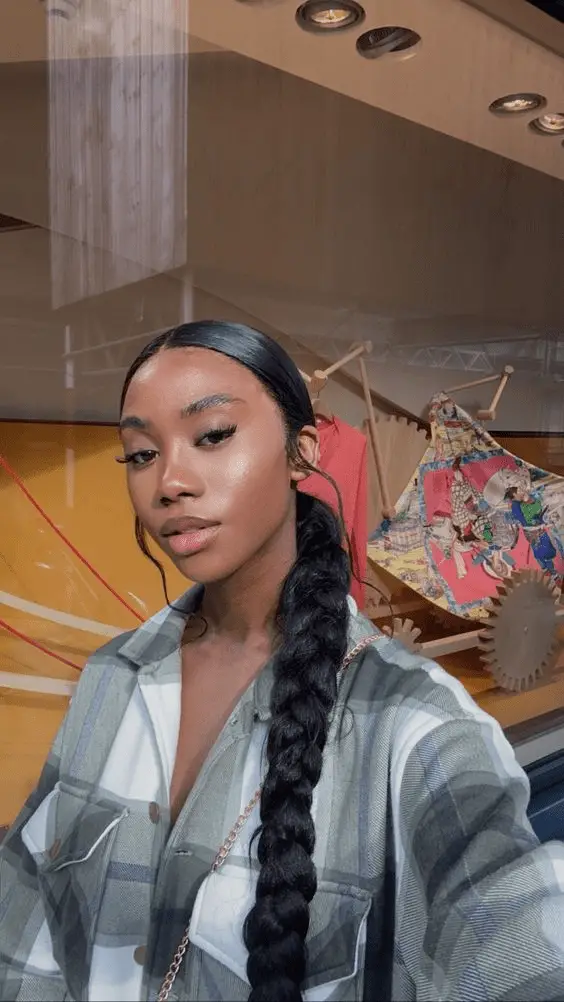 Braids are a good way to keep your hair from your face while working. If you have time to spare or if you need a break from your work at home. Refresh your mind by braiding your hair and styling your hair. This is a perfect hairstyle for work for long-haired women with naturally curly hair.
Working from home may affect how we perform our responsibilities and how we take care of ourselves. Styling your hair can bring a break from the monotony of not going out and always staring in front of your monitor.
Our lifestyle has changed even our hair routine . With all these changes, even simple things like styling your hair can bring some light and joy to your everyday life.