Yarn hairstyle is one of the most popular protective hairstyles for black women. This protective hairstyle allows you to grow your hair longer, and give you the freedom to experiment with a wide variety of styles. It is ideal for those that want to actually look like they actually have hair due to its ability to blend in with natural hair.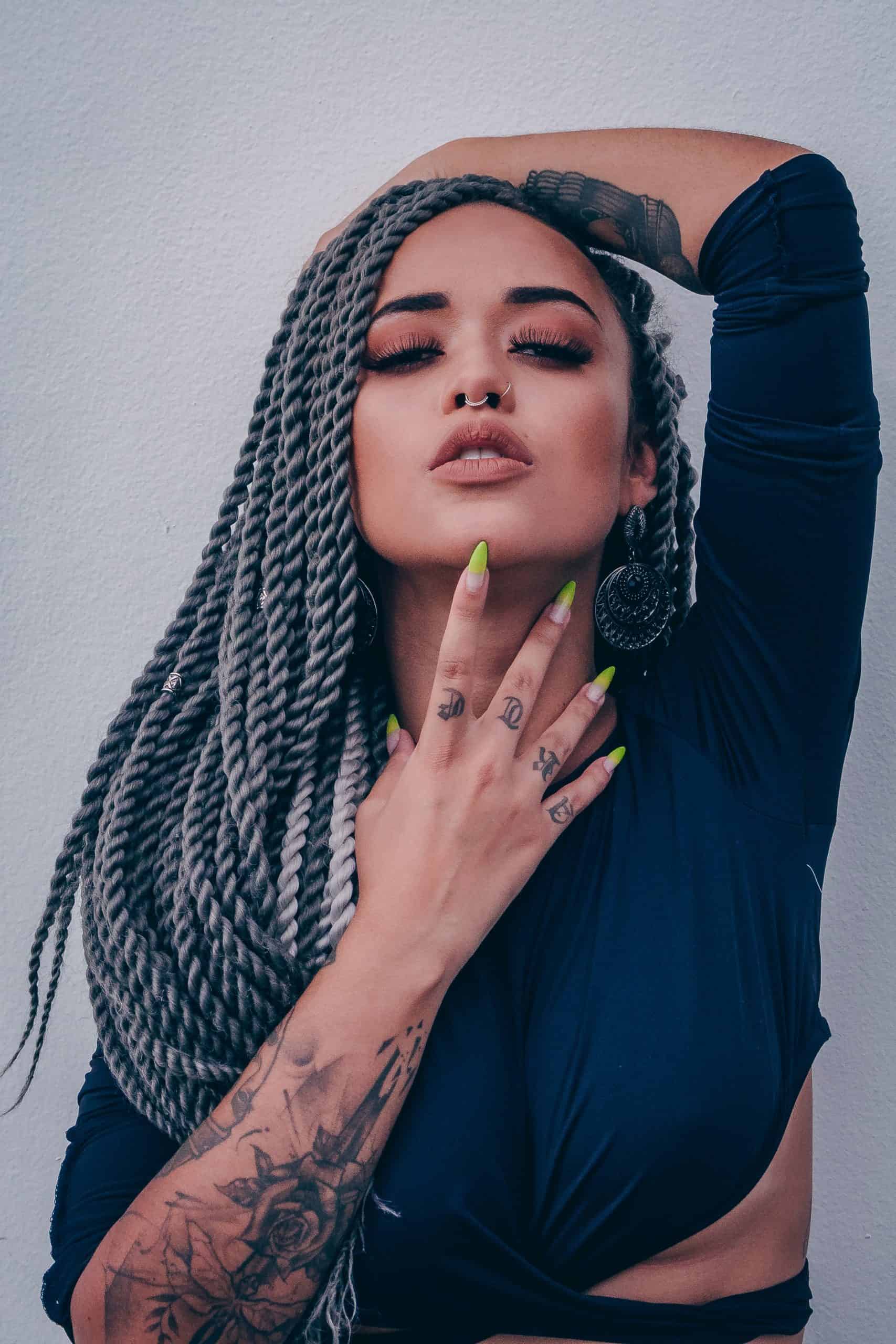 Yarn hairstyle protects growing hair from damage and breakage. This works best for women with kinky and coily hair. But how to choose the correct yarn for your hair? You can use either wool yarn or acrylic yarn. Most hairstylists would recommend using acrylic yarn when it comes to maintenance. Wool yarns are fibrous and absorb water that making drying time longer. Wet yarns are heavy and tend to weigh down the hair. Another tip is to avoid getting the yarns wet. Use a dry shampoo instead to wash your natural hair and scalp. Yarn hairstyles are trending for a long time and are never out of fashion. You can try different colours, styles and even add beads to accessorize this hairstyle. 
The trendiest and coolest yarn hairstyle
Cropped yarn hairstyle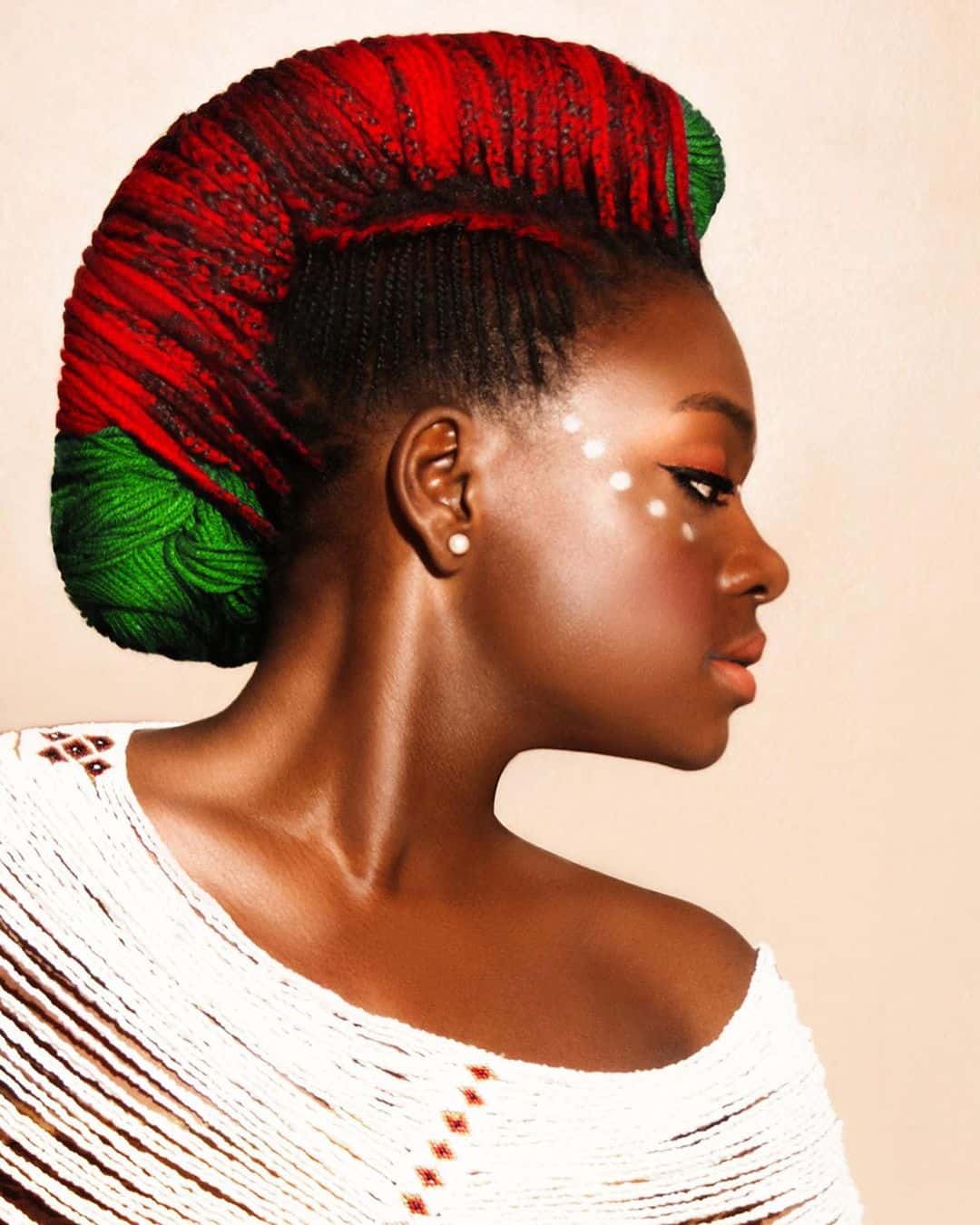 Short hair does not mean you cannot wear it in style. Cropped yarn hairstyle scream coolness! Shave both sides of your head and do a yarn braid on the remaining hairs at the top of your head. 
Yarn braided pixie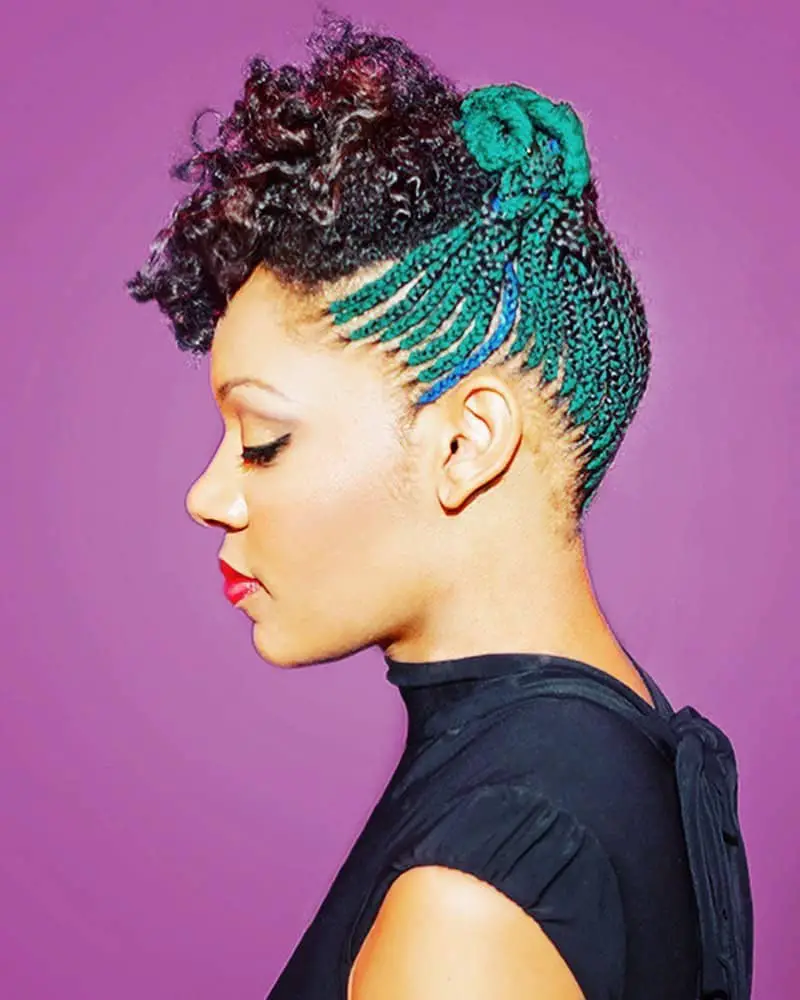 You never thought pixie hair and yarn braid will not match, do you? Well, short hair doesn't care! We can make it happen! Use colourful yarn and create thin braids to make your pixie more chic and fun.  
Short yarn braid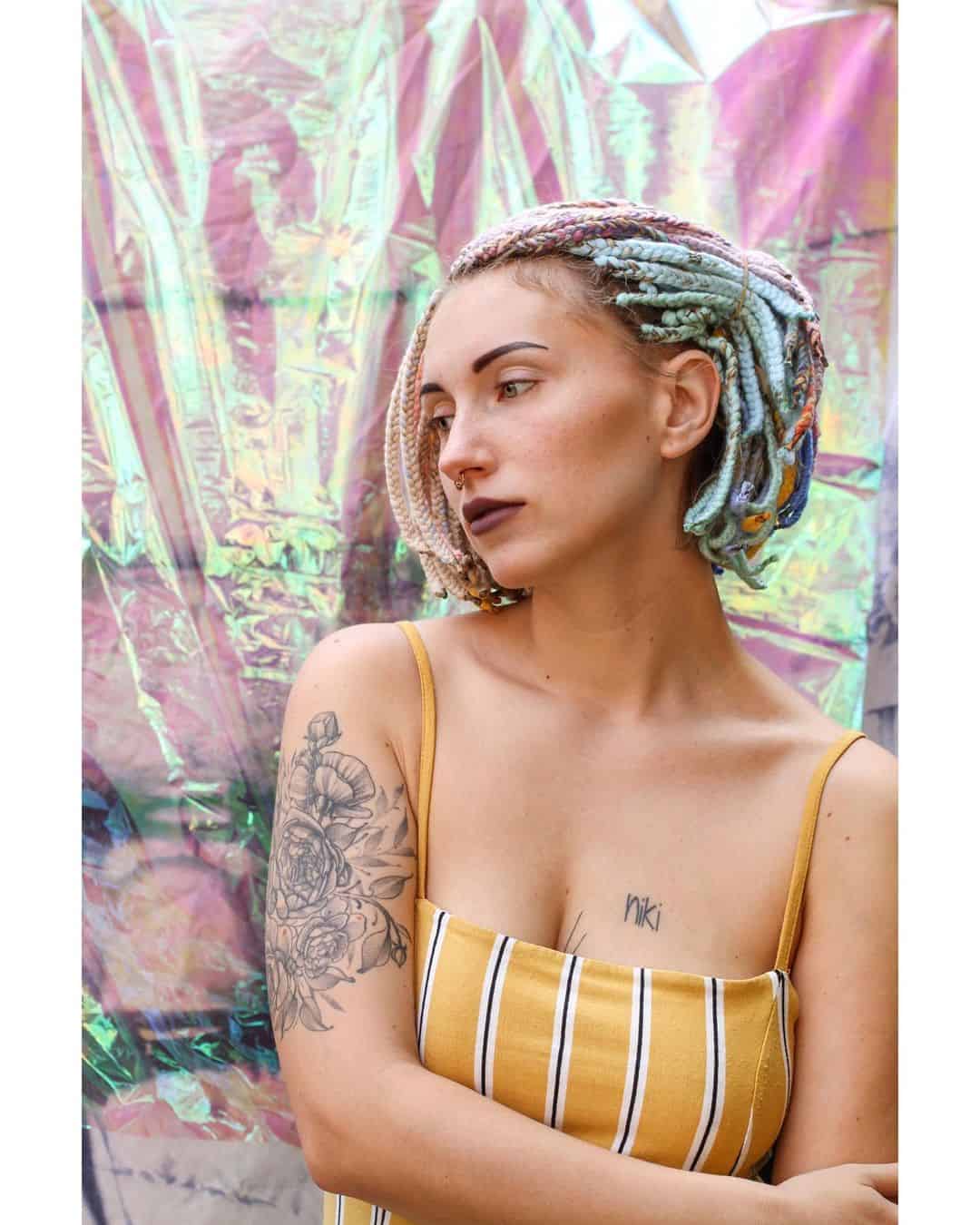 Another way to style your short hair. Short yarn braids complement and frame your facial feature. This yarn braid style is best for older and more mature women who want a stylish hairstyle and still look elegant.
Yarn braided bun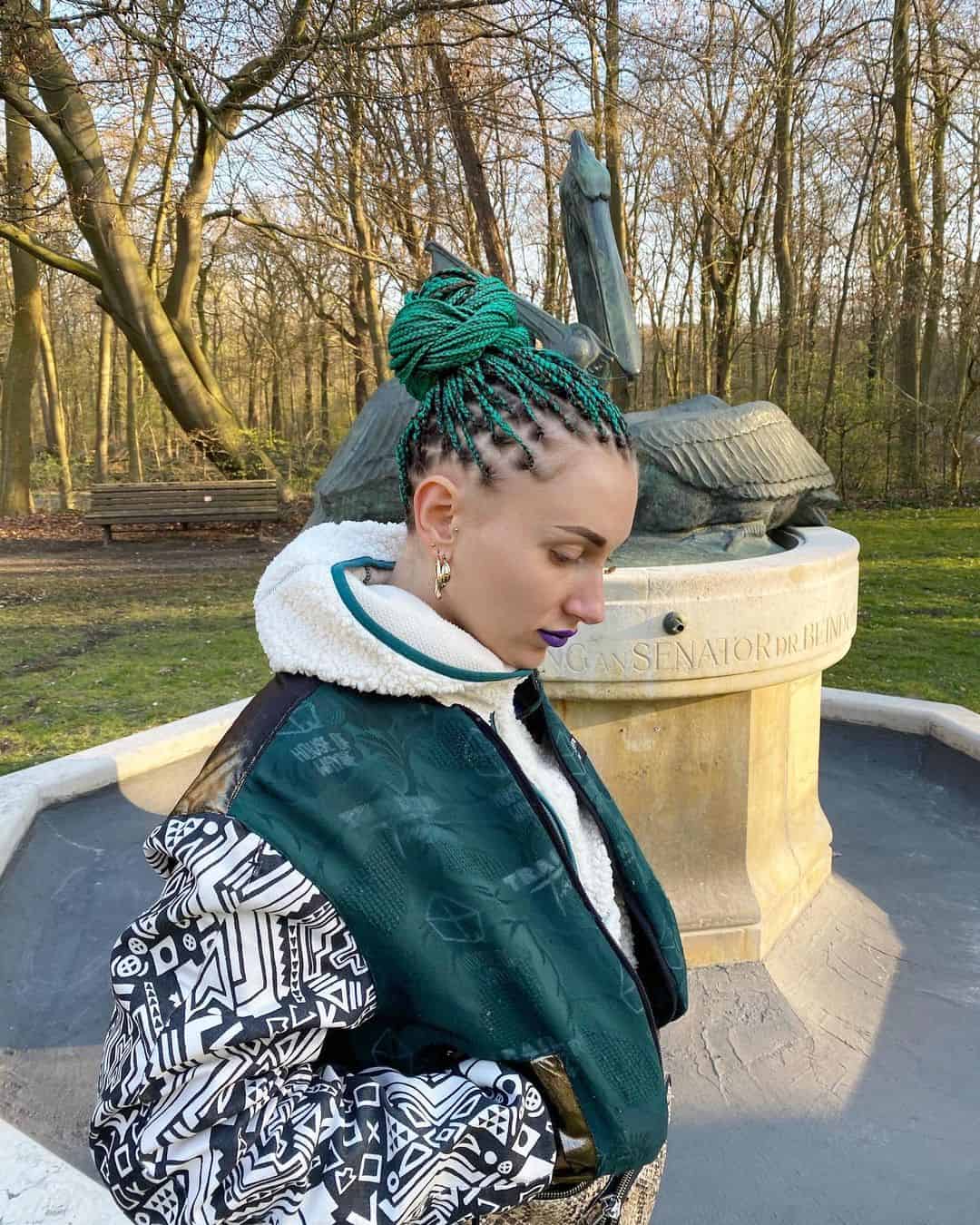 Yarn braids can also be gathered into an elegant and chic bun. The boho-chic style of the yarn braid is versatile enough to be styled in a variety of ways – from a messy, undone bun to a sleek updo, or even pulled back in a high ponytail. At first glance, these braids may seem good only for trending hairstyles that are only popular for the moment. However, this style has power enough to become timeless and will be one of the most versatile styles you'll ever have worn.
Red yarn hair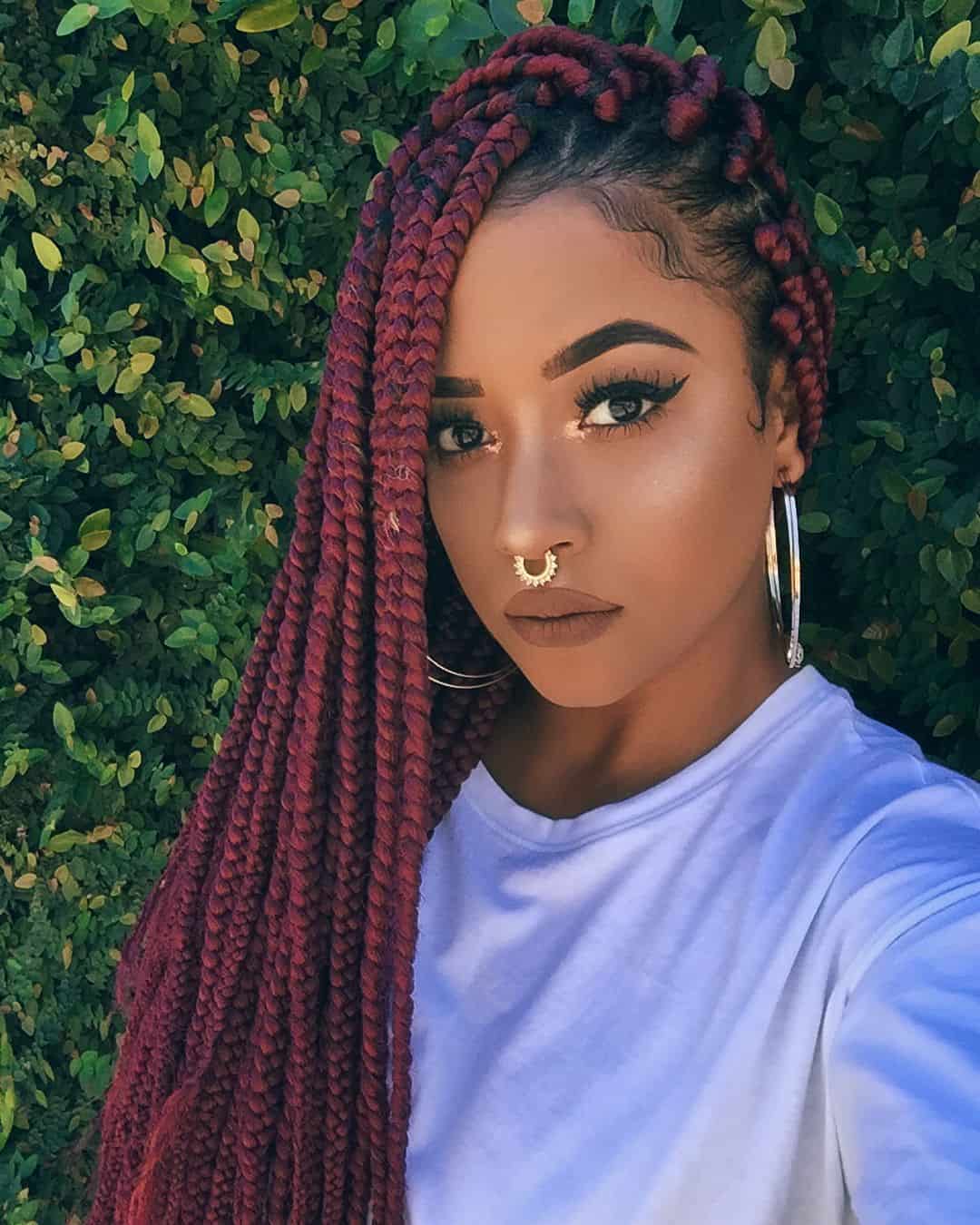 Yarn hairstyles are a great way to keep your hair looking healthy and chemical-free. A different hair colour is an appealing option for protective styling because you can change up the colour depending on what you're feeling; this also means that you don't have to commit to one style for an extended period of time.
Blue yarn twist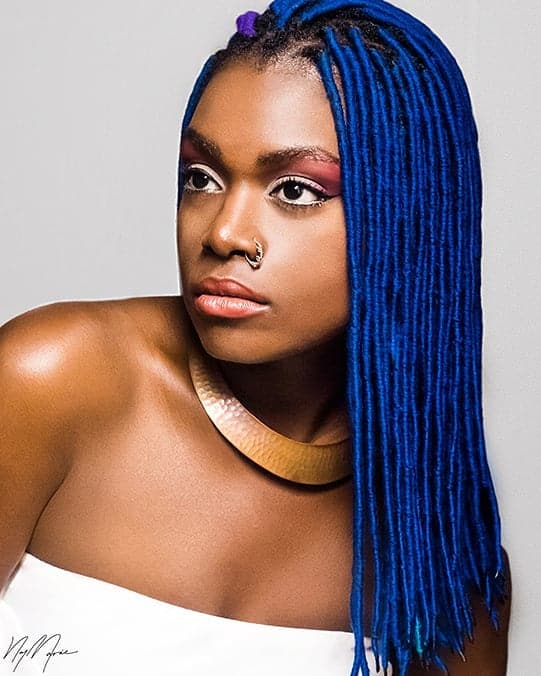 People want to stand out from the crowd and express themselves through their appearance. This can be seen in different aspects, such as clothes or hairstyles. Nowadays people want to do something different with their appearance and experiment with different colour combinations on their hair like blue yarn which also is a protective hairstyle.
Yarn cornrow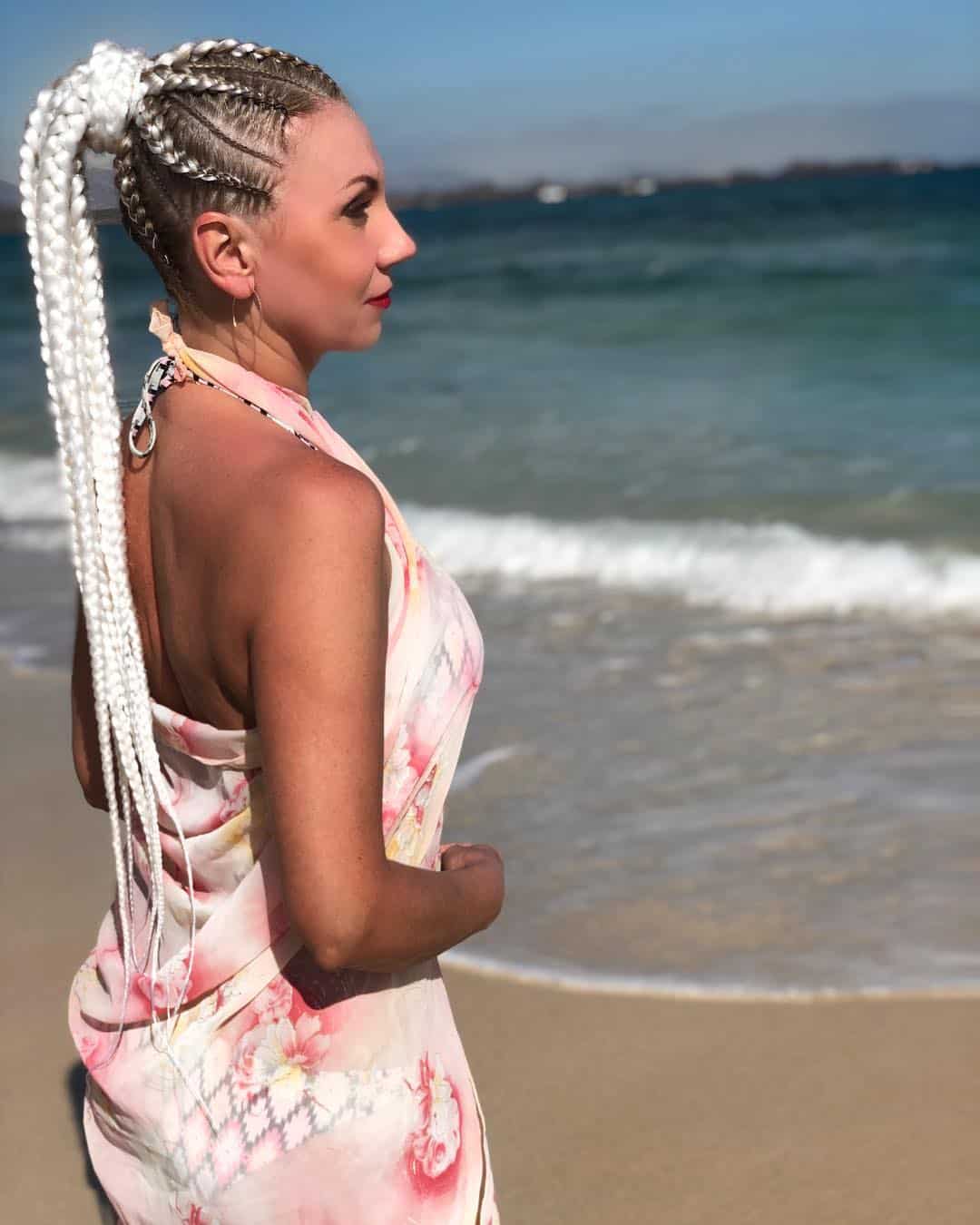 Yarn Cornrows are a protective hairstyle that helps to protect your hair in different weather. You can also experiment with a wide variety of styles and textures, like different braids and twists.
Two-tone yarn braid
Two-tone yarn braids are very easy to do and they can spruce up your everyday look in no time. The two-tone yarn braid can be done in many ways. The more vibrant the colours of the yarn, the more interesting your braid will be. For a neat and polished look, you can wrap a thin strand of hair around each section of the braid before tying on the yarn to camouflage any gaps created by wrapping it around those strands.
Pastel yarn braids
If you want to colour, try pastel yarn braids. Pastel colours can make your hair look fun and stylish at the same time softer and less daring. 
Multi-coloured yarn braids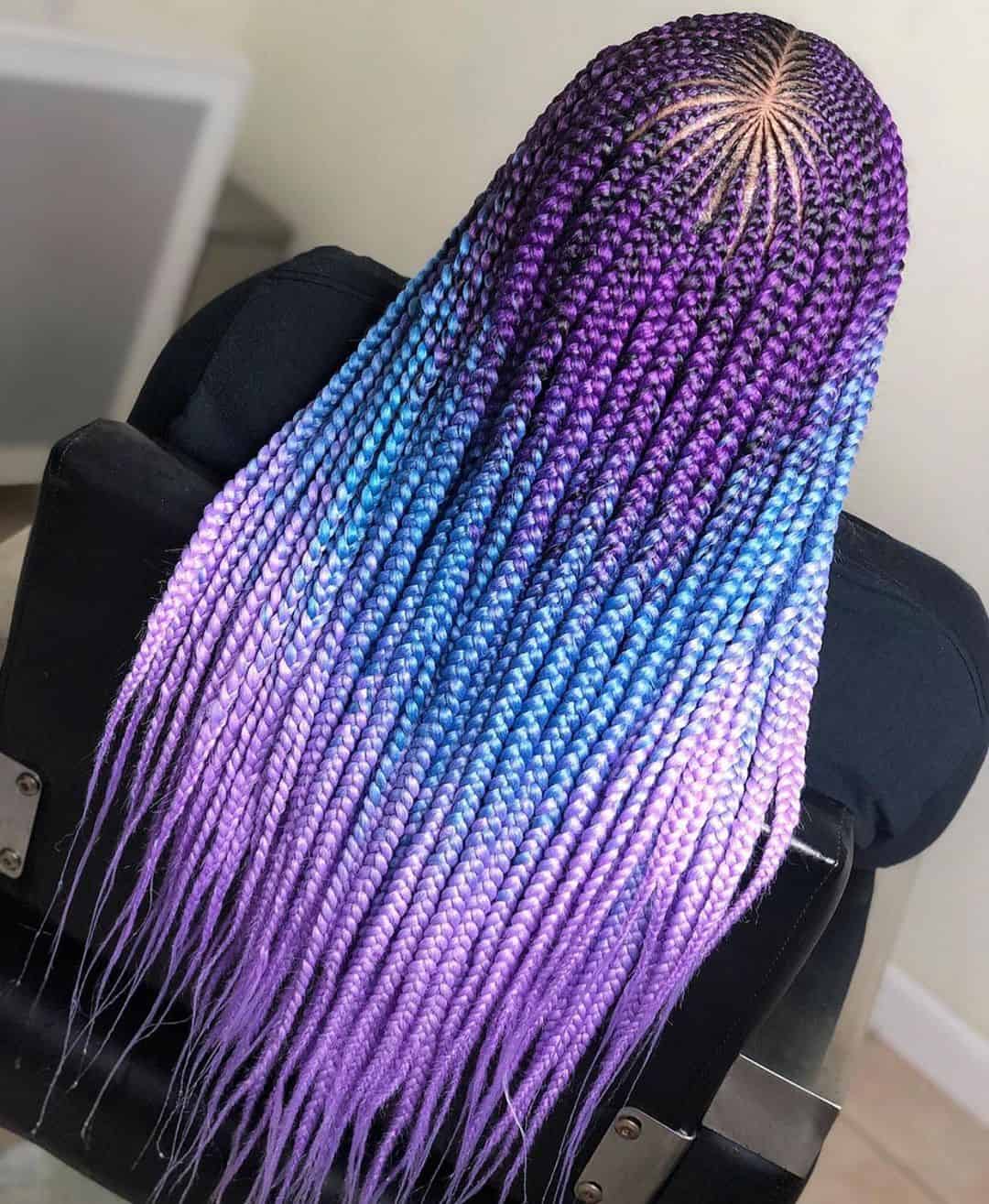 Multi-coloured yarn braids are super stylish and fun! This hairstyle is perfect for summer. You can do thin or thick braids and pair them with your favourite coloured yarn!
Two-toned middle part yarn braids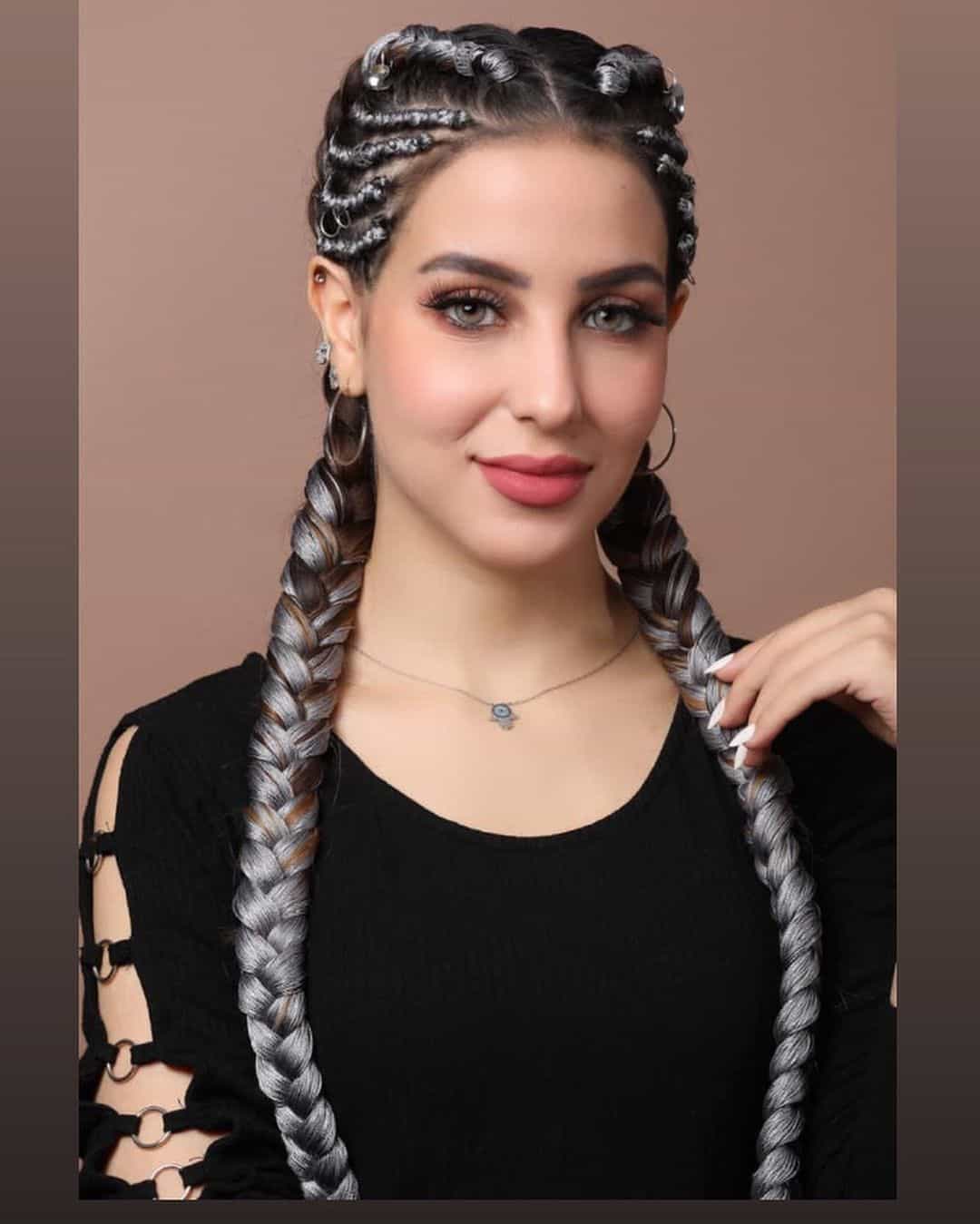 Can't decide what yarn colour to use? You can try from one to a different colour to rock your natural hair. Yarn braids are the protective style to make you look stylish at the same time.
Yarn twist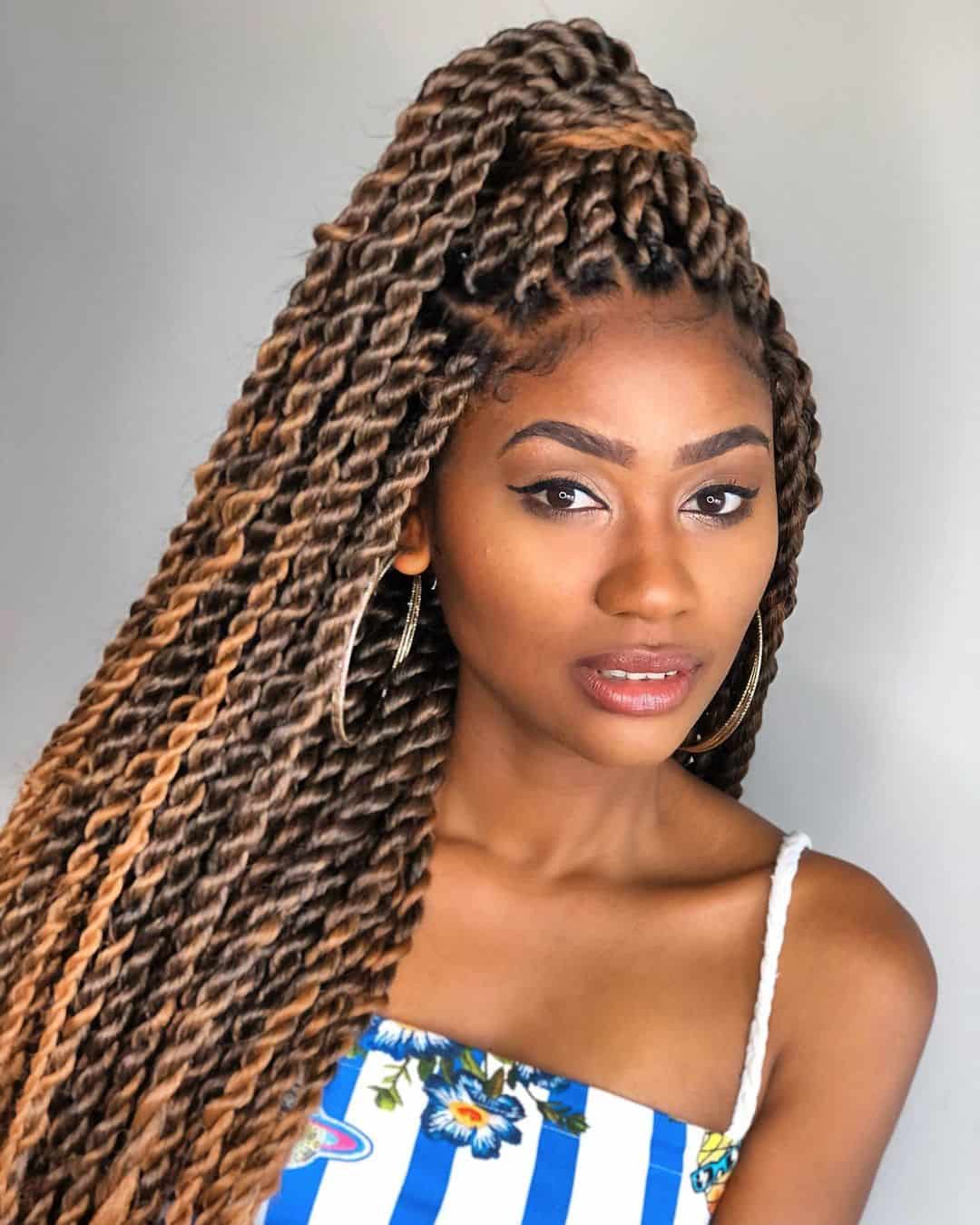 Yarn twist is another variation of this stylish hairstyle. Instead of a braid, twist your hair to create rope-like strands. You can do a thick or a thin twist and they will still look awesome! 
Yarn locks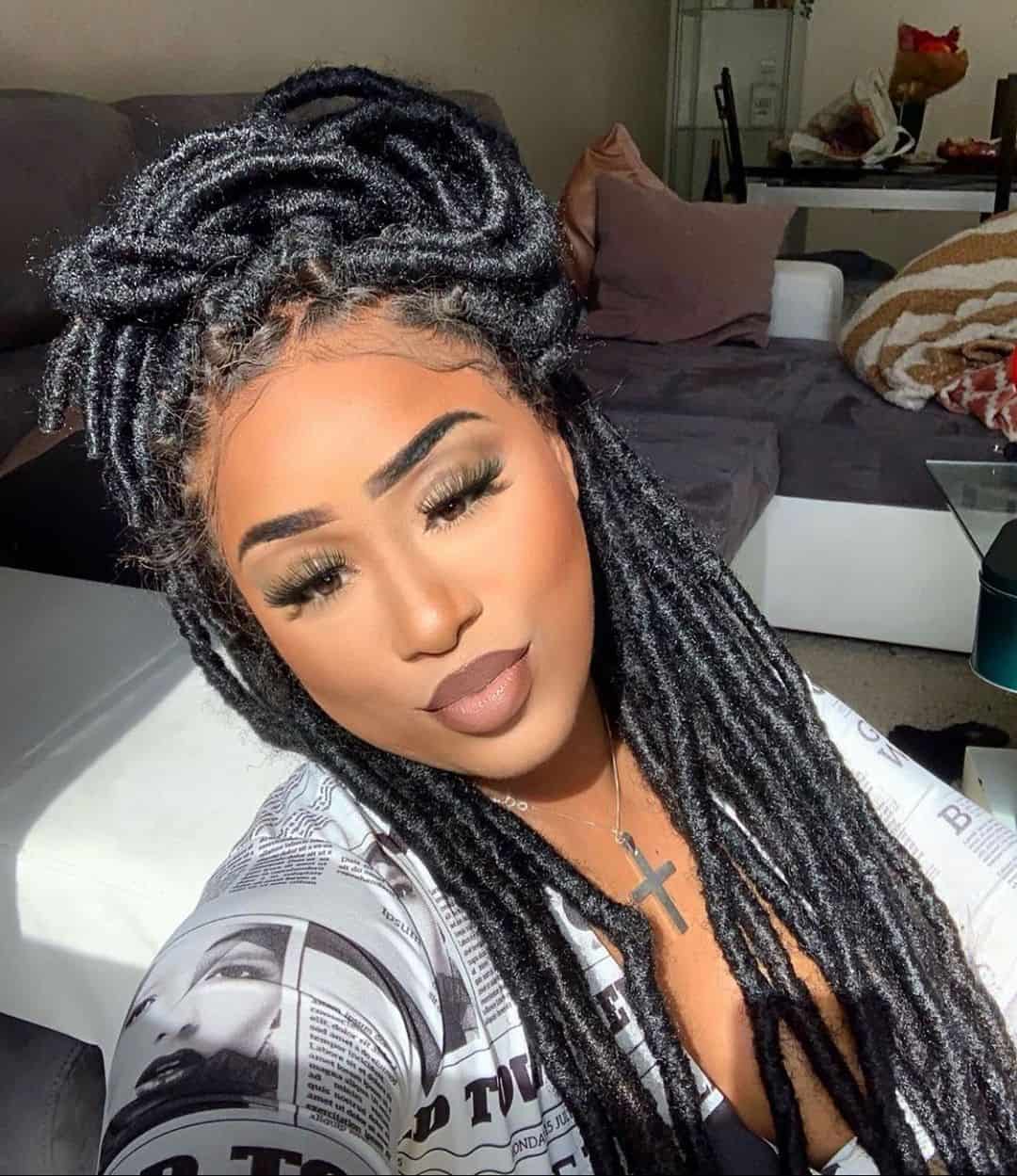 Dreadlocks are another favourite hairstyle of black women. Style your dreads with colourful yarn to keep them in place longer. Protect your hair in style! Although it will take some time to dry after washing, it is sure worth the wait.
Yarn Space bun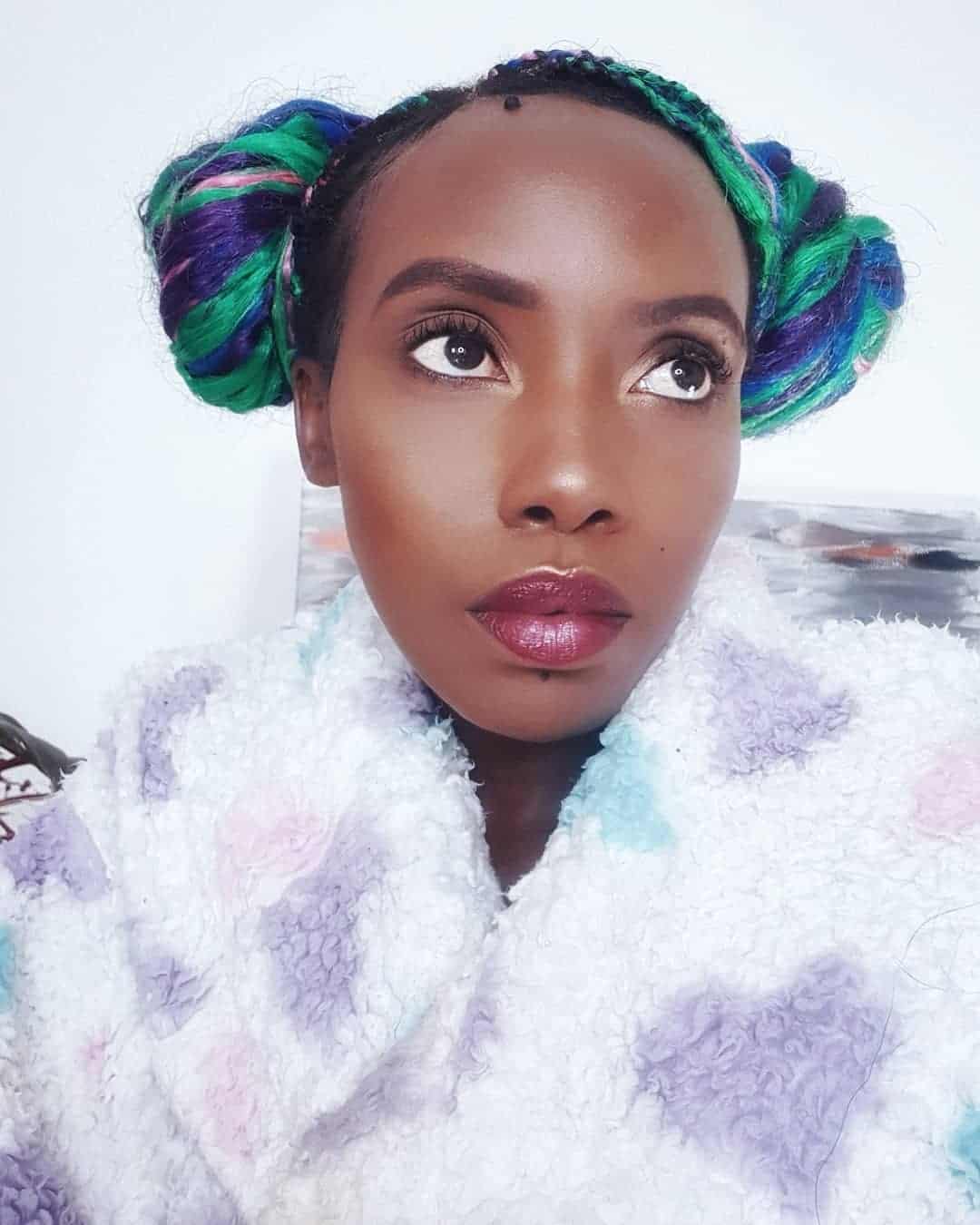 Yarn space buns are an easy way to dress up your hair in the summer. This is a great DIY hairstyle for any occasion. It can be worn for special occasions like weddings, family gatherings, or even to the beach. It is also great for when you want to feel like you are on vacation when you are stuck at home during summer break.
Yarn French braid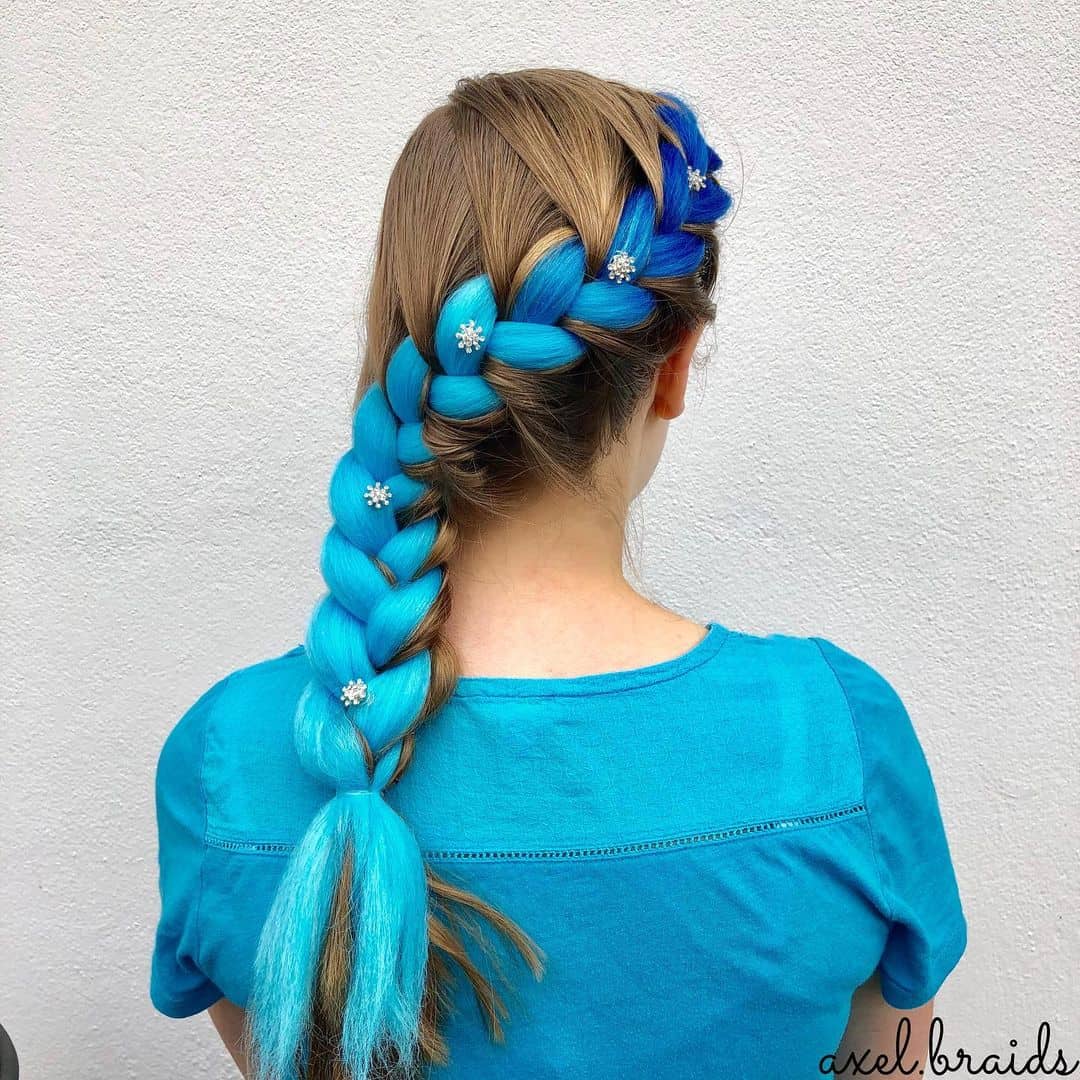 French braids are cute and a favourite for children and young teens. This hairstyle is perfect for your little ones! Put more fun into your little princess' hairstyle by adding coloured yarn to the braids.
Kids yarn braid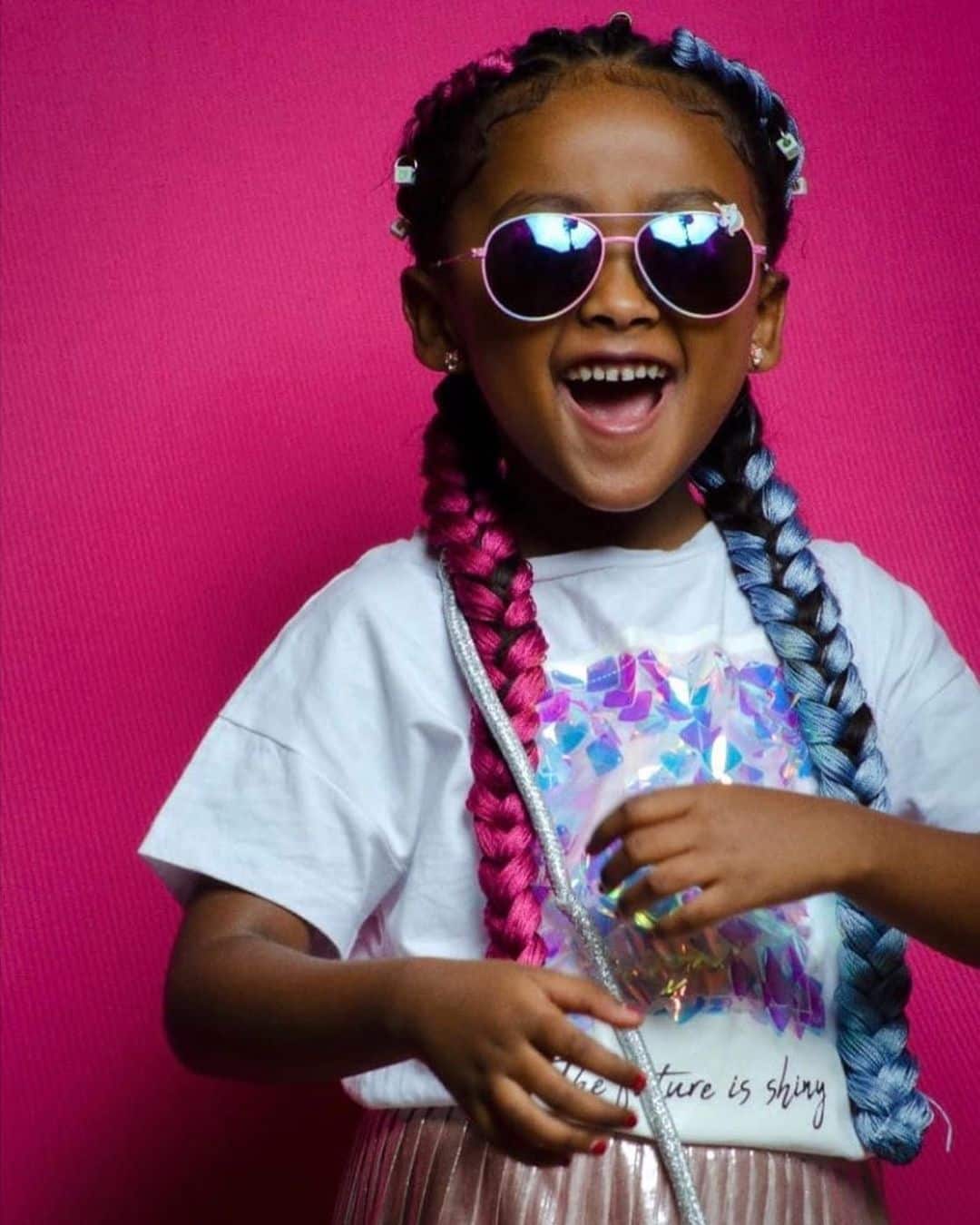 Even kids need to style! And you can do that with a yarn braid. Let your little one choose her favourite colour and add it to the braid. You can put beads and ribbon and let your kid have her moment of fun and style!
A yarn braid is a fun and stylish way to protect your hair. Even if you have long or short hair, yarn braids will work for you. Remember to keep your natural hair clean and moisturized before doing this hairstyle. This might be a cool and protective hairstyle but always remember to let your natural hair rest. After 4 to 8 weeks, remove those yarn braids and let your natural hair breathe. Whatever braid or twist you do, always keep your natural hair at the best of health.