When it comes to celebrating natural beauty and embracing one's unique features, afro hairstyles have gained immense popularity over the years. These hairstyles not only showcase the stunning diversity of Black hair but also empower individuals to embrace their cultural heritage and individuality. From voluminous afros to intricate braided styles, there's a plethora of options to explore. In this article, we'll dive into 20 gorgeous natural afro hairstyles that exude confidence and style.
In This Article
Introduction
Natural afro hairstyles celebrate the inherent beauty and versatility of Black hair. These hairstyles have become a symbol of self-expression, cultural pride, and the journey toward embracing one's natural features.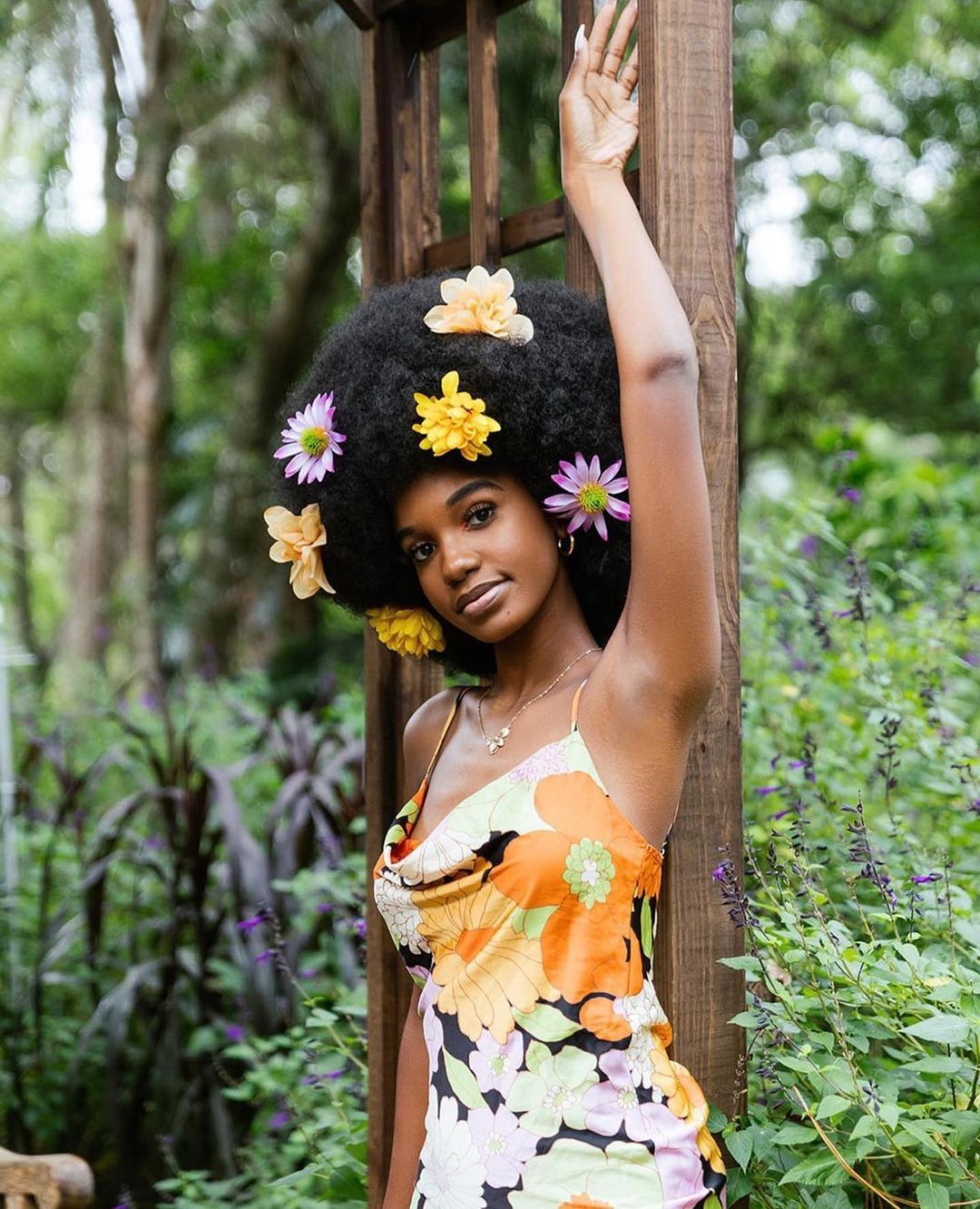 The Iconic Afro: Embracing Natural Volume
The afro hairstyle stands as a timeless symbol of Black pride and self-acceptance. This voluminous afro style keeps your hair take centre stage, creating a stunning halo effect that radiates confidence. The afro empowers individuals to embrace their hair's natural texture, reminding us all that beauty comes in diverse forms.
The Playful Afro Puff Balls: Effortless Charm
Afro Puff balls are a youthful and playful way to celebrate your natural hair. These rounded puffs of hair can be positioned strategically, offering a carefree yet chic appearance. Puff balls are a reminder that embracing your natural hair doesn't mean sacrificing style or creativity.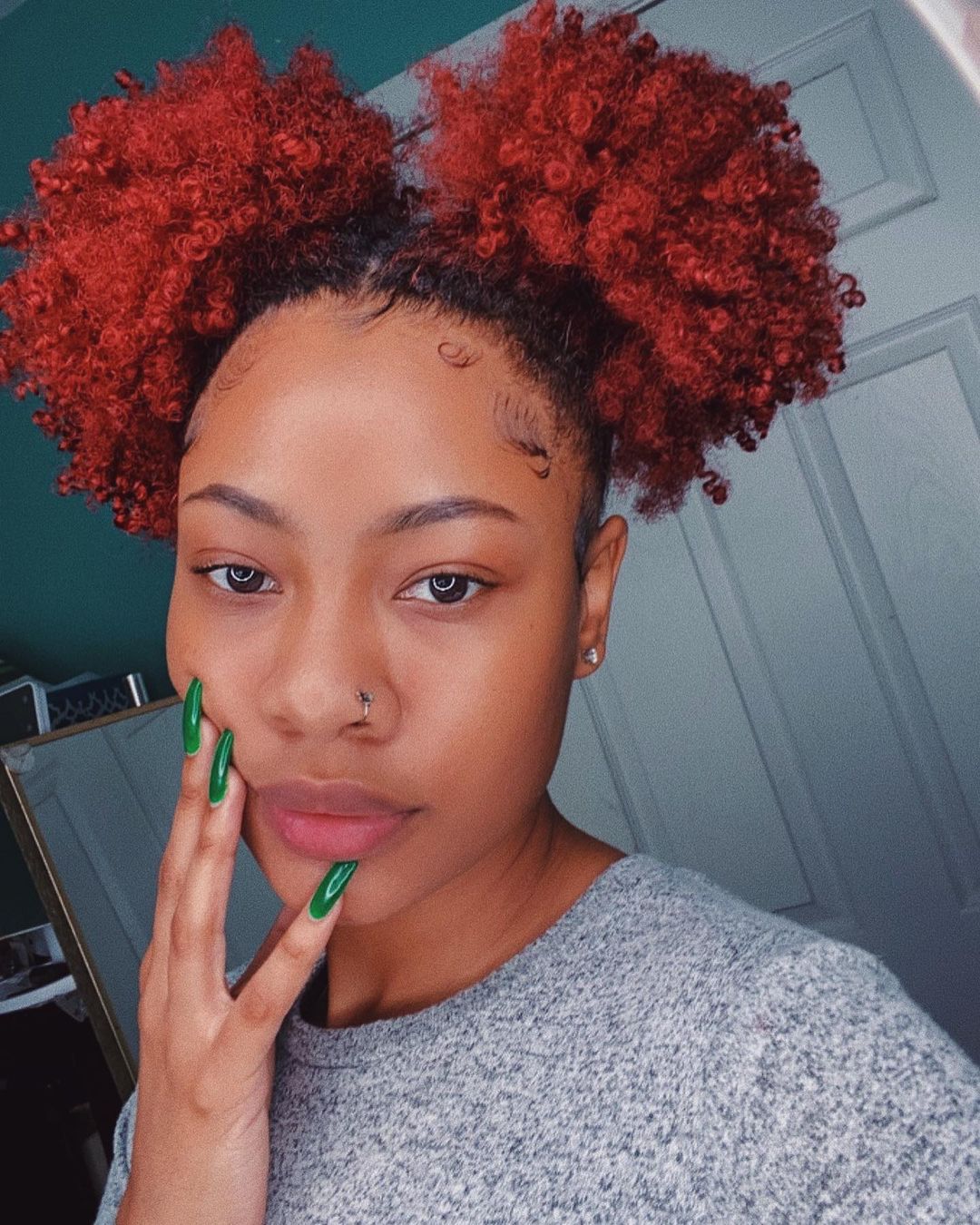 Regal Crown Braid: Majestic Elegance
The crown braid is a regal and sophisticated choice that adds a touch of royalty to your afro. It's not just a hairstyle; it's a crown that symbolizes strength, grace, and empowerment. The crown braid is an exquisite way to showcase the beauty of natural hair while celebrating cultural heritage.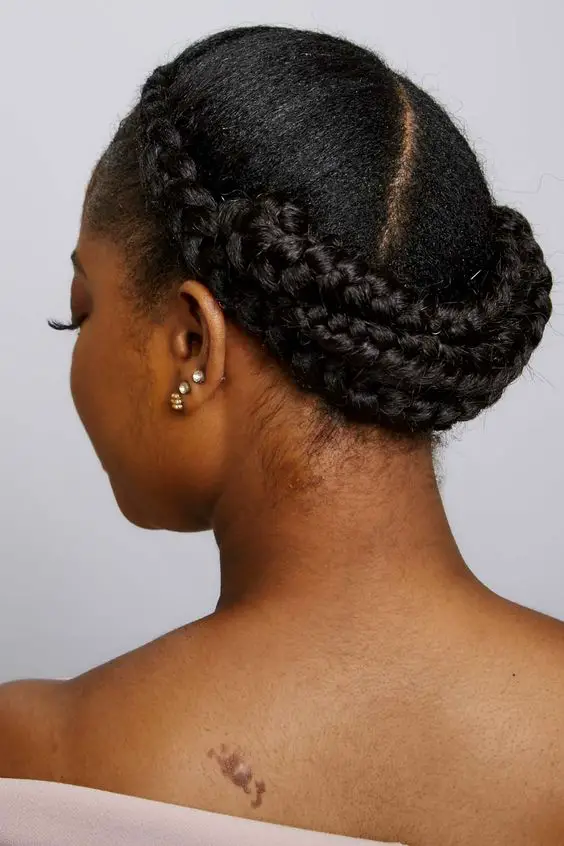 Elegant TWA (Teeny Weeny Afro): Minimalist Chic
The TWA is the epitome of minimalist chic. This short and sleek style celebrates the beauty of natural curls in their raw form. It's a reminder that simplicity can be incredibly elegant and that our natural textures are worthy of admiration.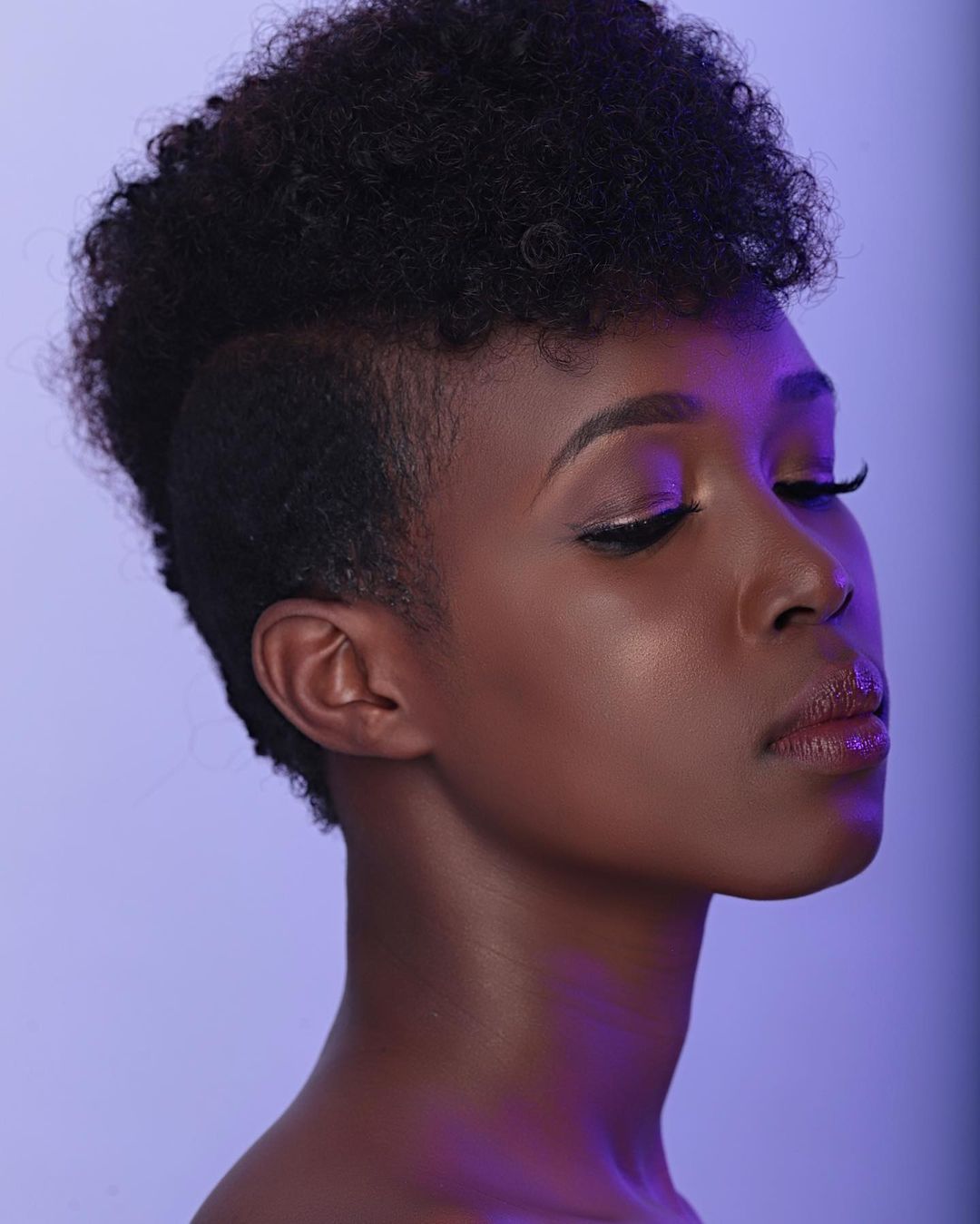 Vibrant Colored Afros: Expression through Color
Experimenting with vibrant colors can transform your afro into a vibrant canvas of self-expression. From bold reds to electric blues, adding color is a statement that reflects your personality and creativity. Colored afros defy norms and encourage us to be fearless in our choices.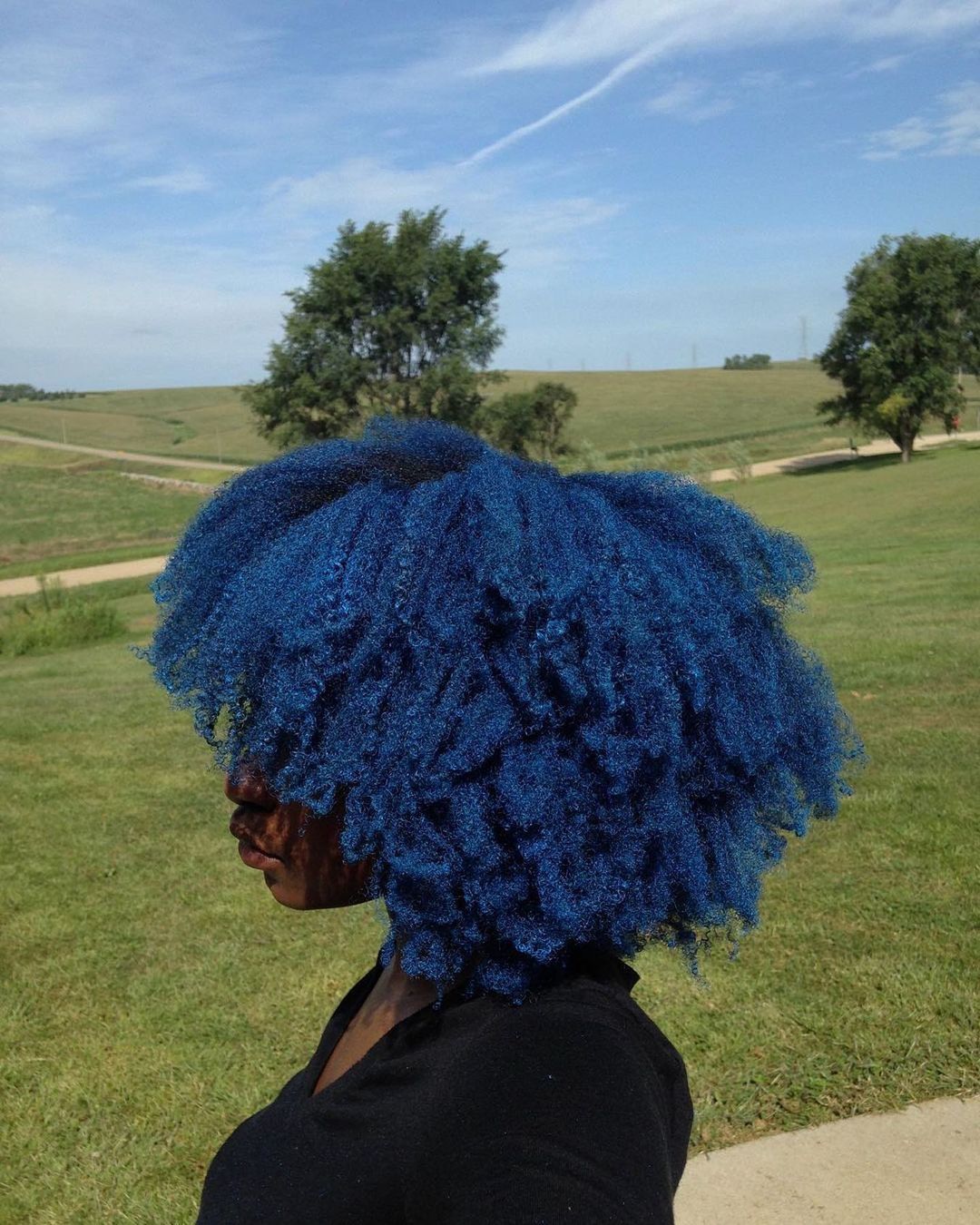 The Protective Bantu Knots
Bantu knots not only protect your hair but also create a captivating and intricate look. These small coiled knots can be styled in various patterns and are perfect for those who love creative versatility.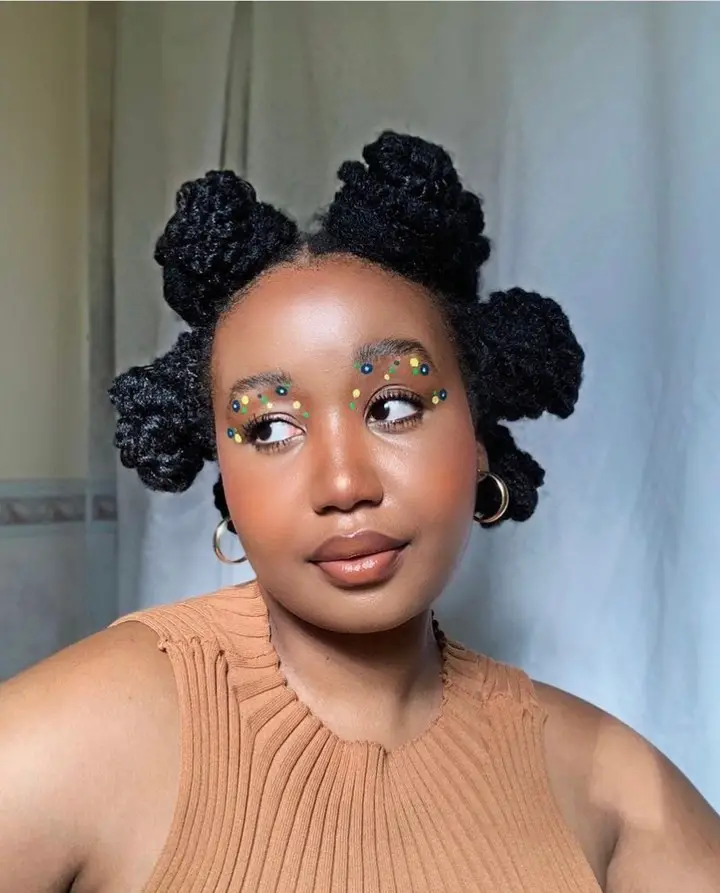 Effortless Wash-and-Go: Embracing Natural hairstyles
The wash-and-go style celebrates the carefree nature of natural hairstyle. It's all about embracing your curls as they are, allowing them to express themselves naturally. The wash-and-go is a declaration that our hair is beautiful as it is, without needing to conform to traditional beauty standards.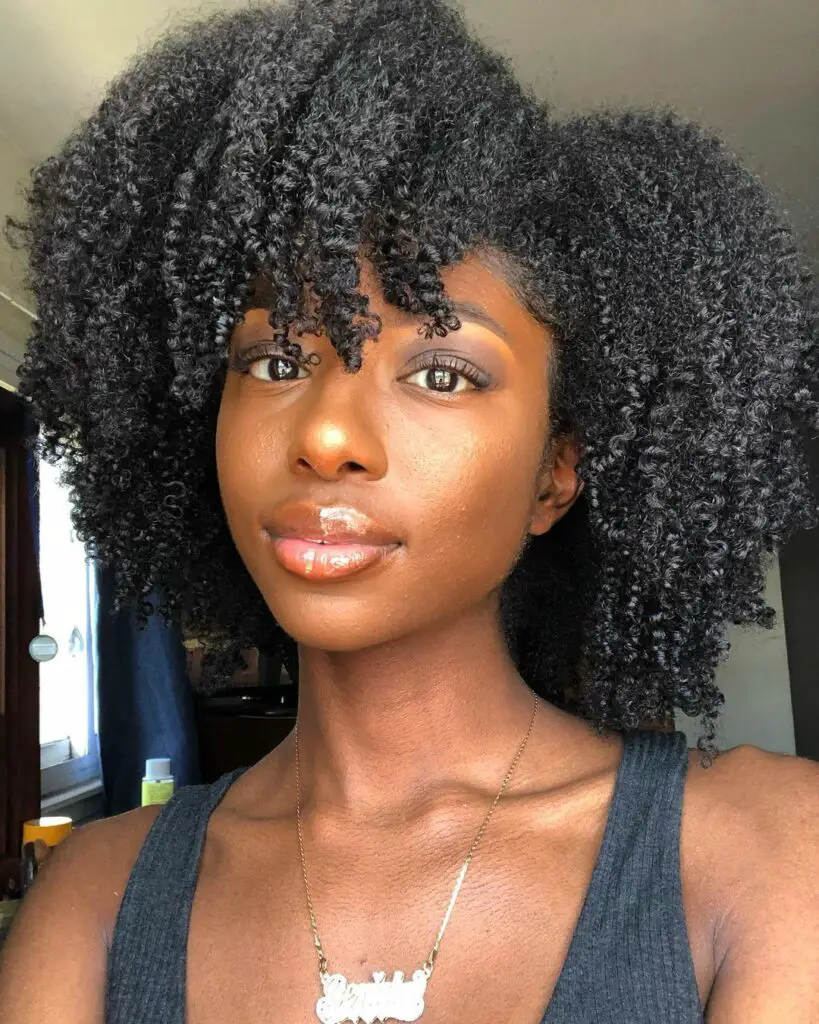 Chic Frohawk Styles: Edgy Elegance
Frohawks combine the sophistication of an updo with the boldness of an afro. This style strikes a balance between edgy and elegant, making it perfect for special occasions or to add flair to your everyday look. The frohawk is a reminder that natural hair can be both fierce and refined.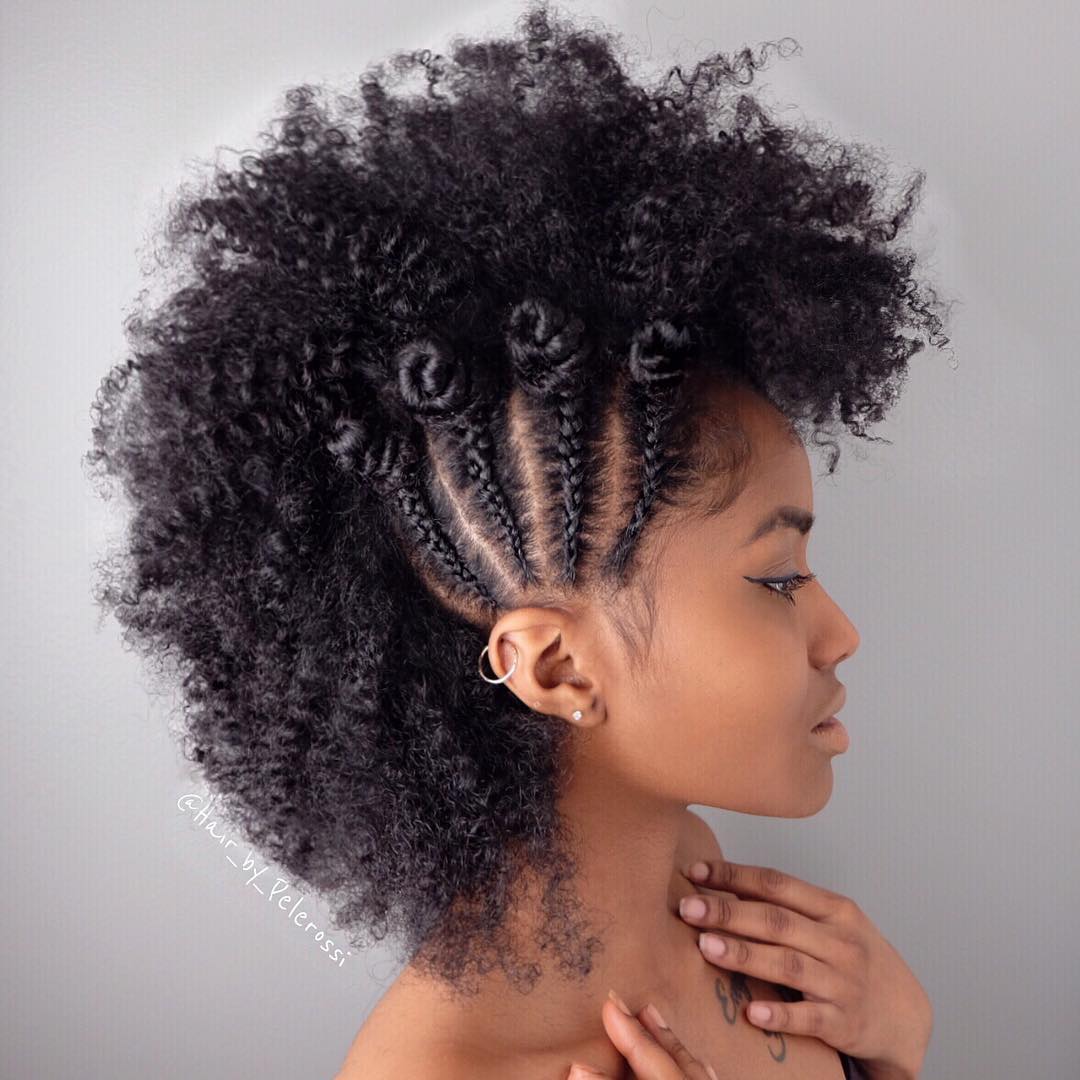 Bold Big Chop: Embracing Change
The big chop is a bold declaration of embracing natural hair. It signifies a fresh start, where individuals shed societal expectations to unveil their authentic selves. The big chop empowers us to redefine beauty on our own terms and embrace the beauty of our natural textures.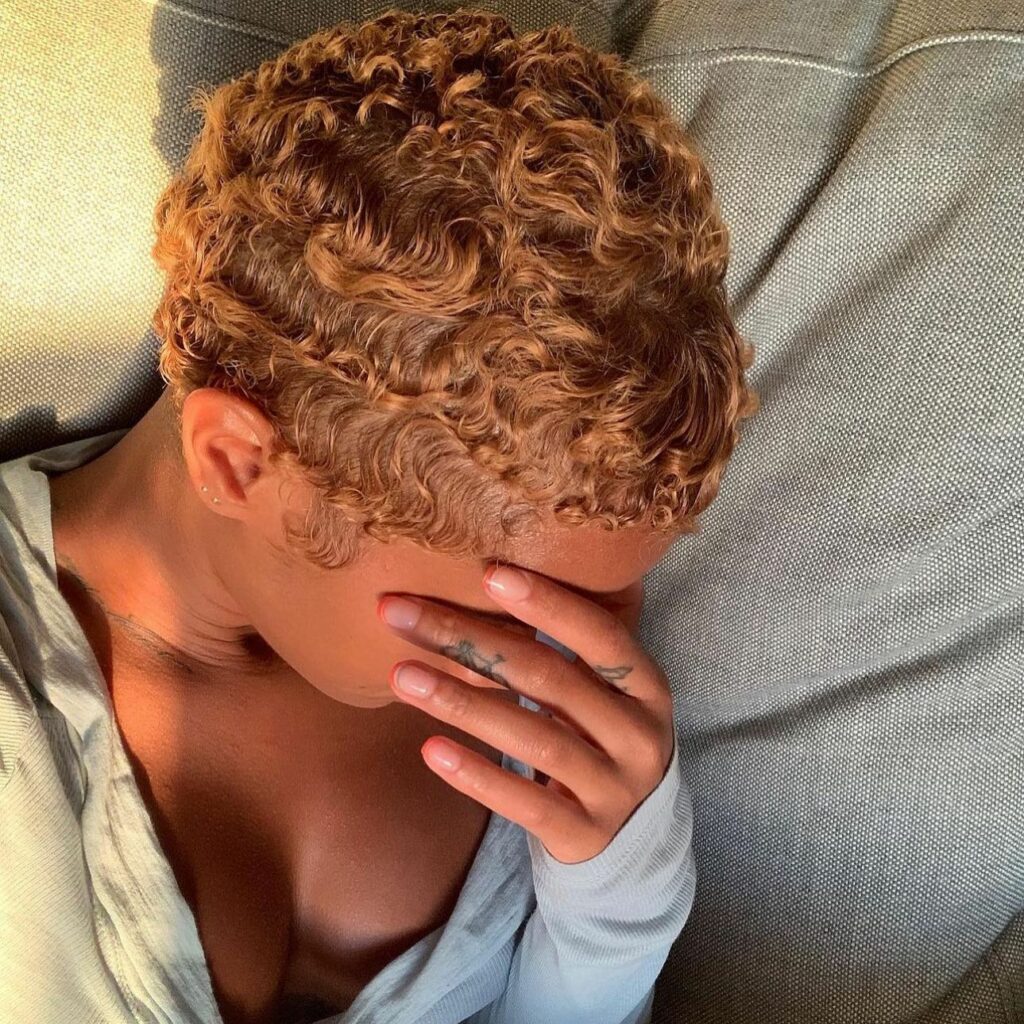 Artistic Finger Coils: Intricate Detailing
Finger coils are an art form that showcases the natural pattern of your hair. Each coil is meticulously created by coiling small sections of hair around your finger. This style is a celebration of the intricacies and beauty of natural textures.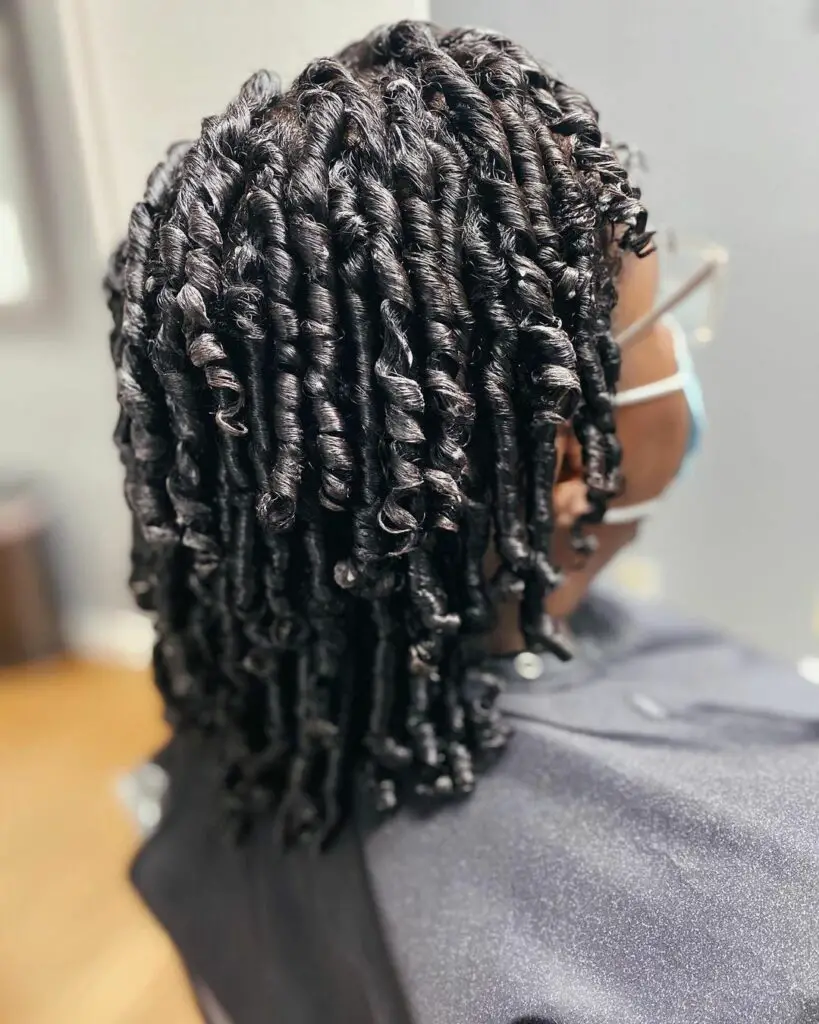 Classic Two-Strand Twists: Timeless Sophistication
Two-strand twists are a timeless and versatile choice. Whether worn as is or unraveled for a twist-out, this style offers endless styling possibilities. Two-strand twists celebrate the versatility of natural hair and the artistry of styling.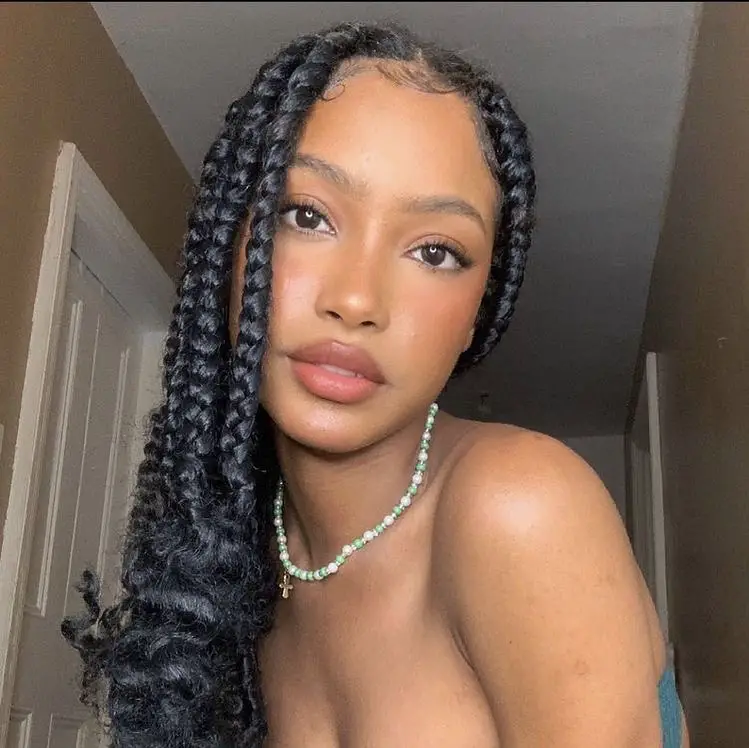 Bohemian Braid-Outs: Carefree Charm
Braid-outs offer a bohemian and carefree appearance. This style combines defined curls with loose waves, creating a relaxed yet stylish look. Braid-outs celebrate the versatility of natural hair and the beauty of imperfection.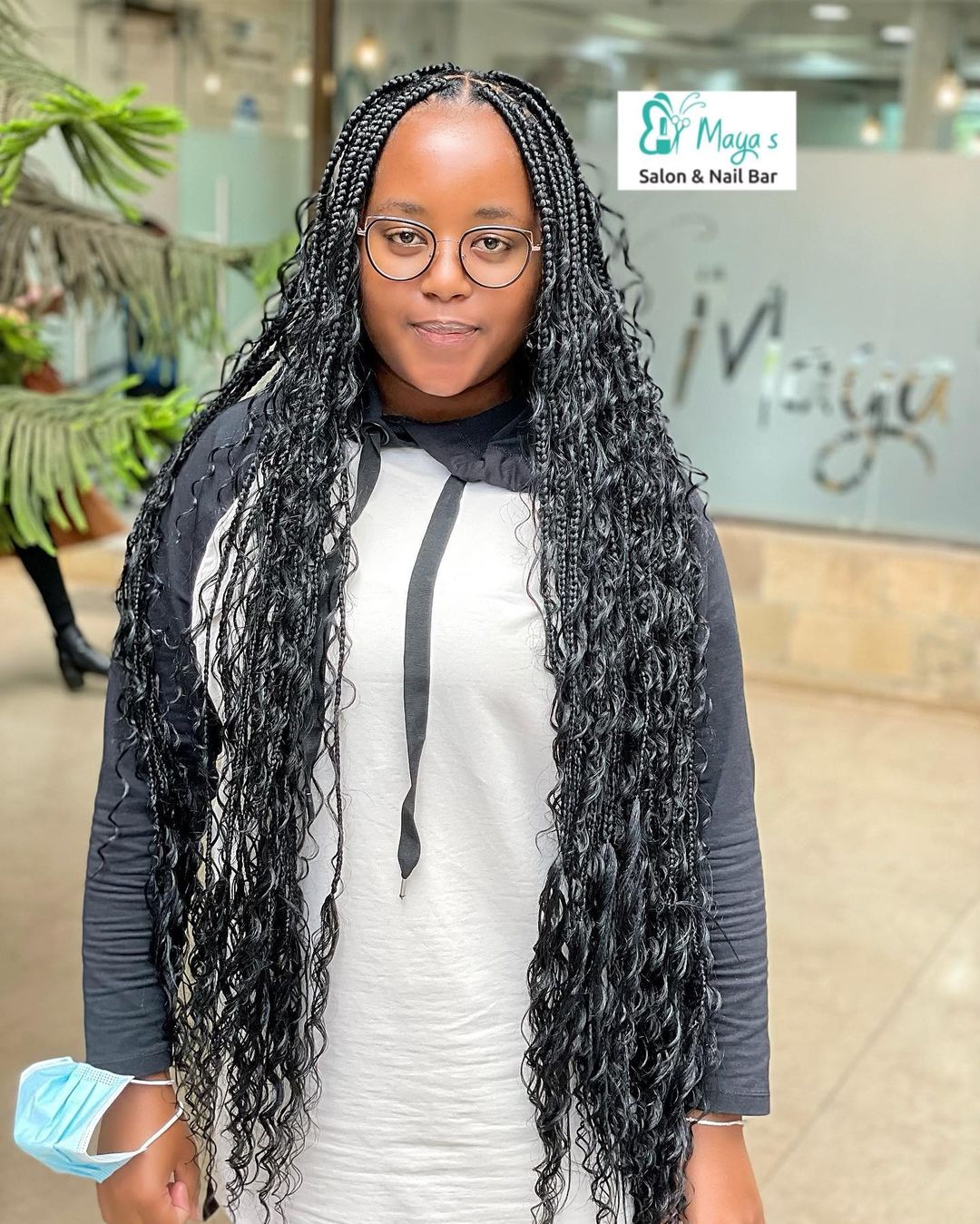 Sleek Flat Twist Updo: Elegance and Protection
Flat twists can be transformed into an elegant updo that not only looks sophisticated but also protects your hair. This style is a testament to the versatility of natural hair and the endless possibilities of styling.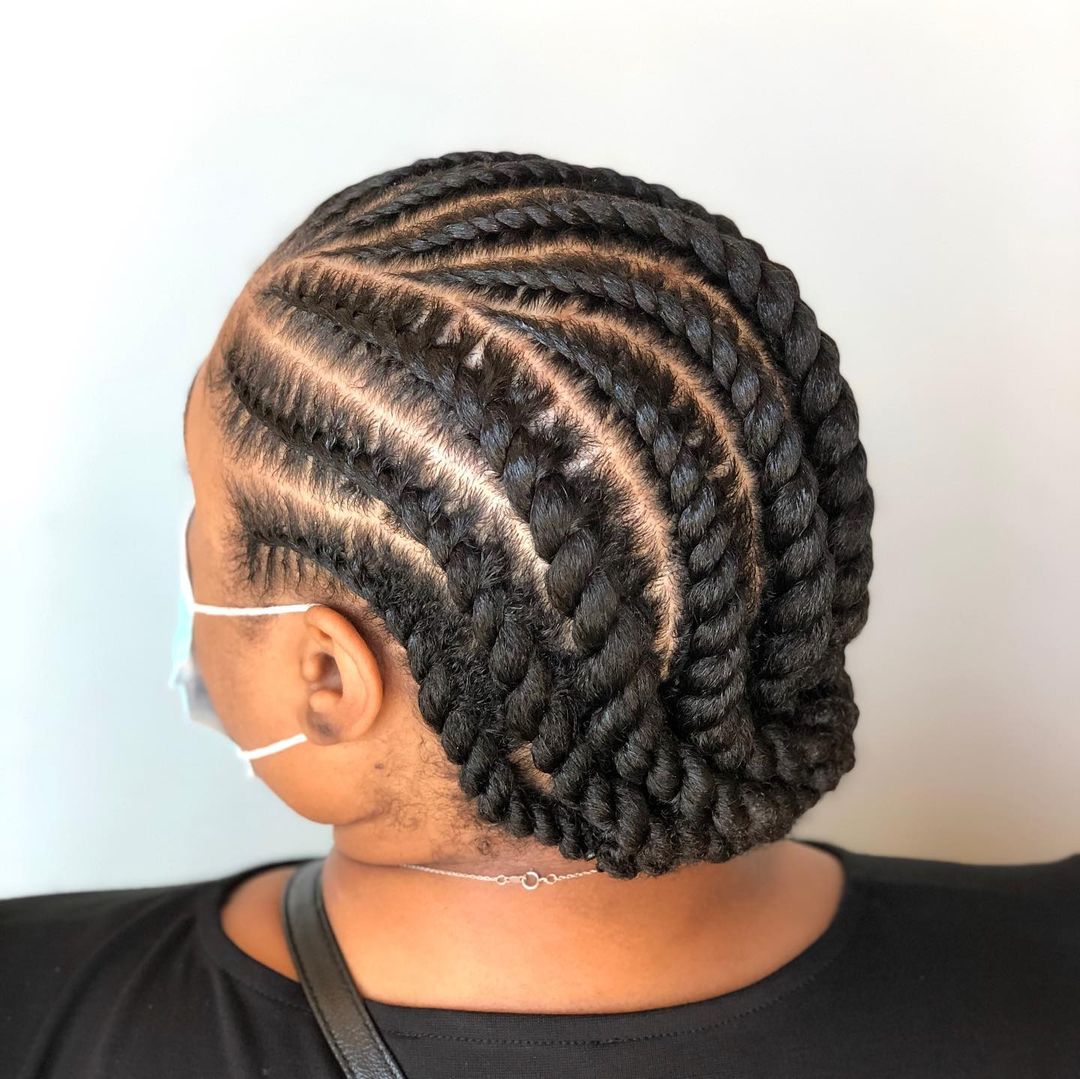 Edgy Mohawk Styles: Creative Expression
Mohawk styles are bold and edgy, allowing you to showcase your creativity. Whether braided or twisted, the mohawk adds dimension and flair to your afro. Mohawk styles encourage us to embrace our uniqueness and stand out with confidence.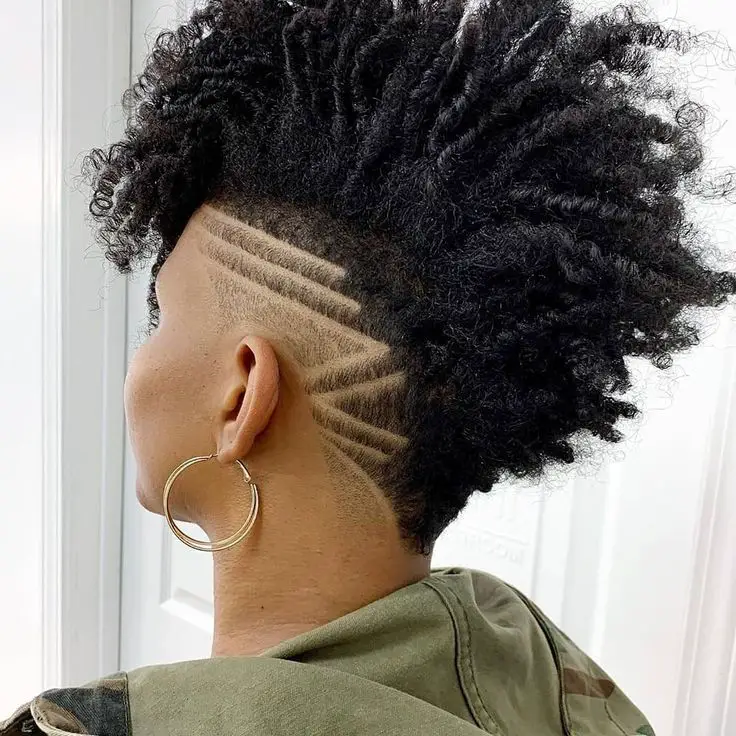 Graceful Halo Coils: Ethereal Beauty
Halo coils create a crown of coils that resemble a halo. This ethereal style complements various face shapes and adds a touch of enchantment to your appearance. Halo coils celebrate the unique beauty of natural curls and radiate an aura of grace.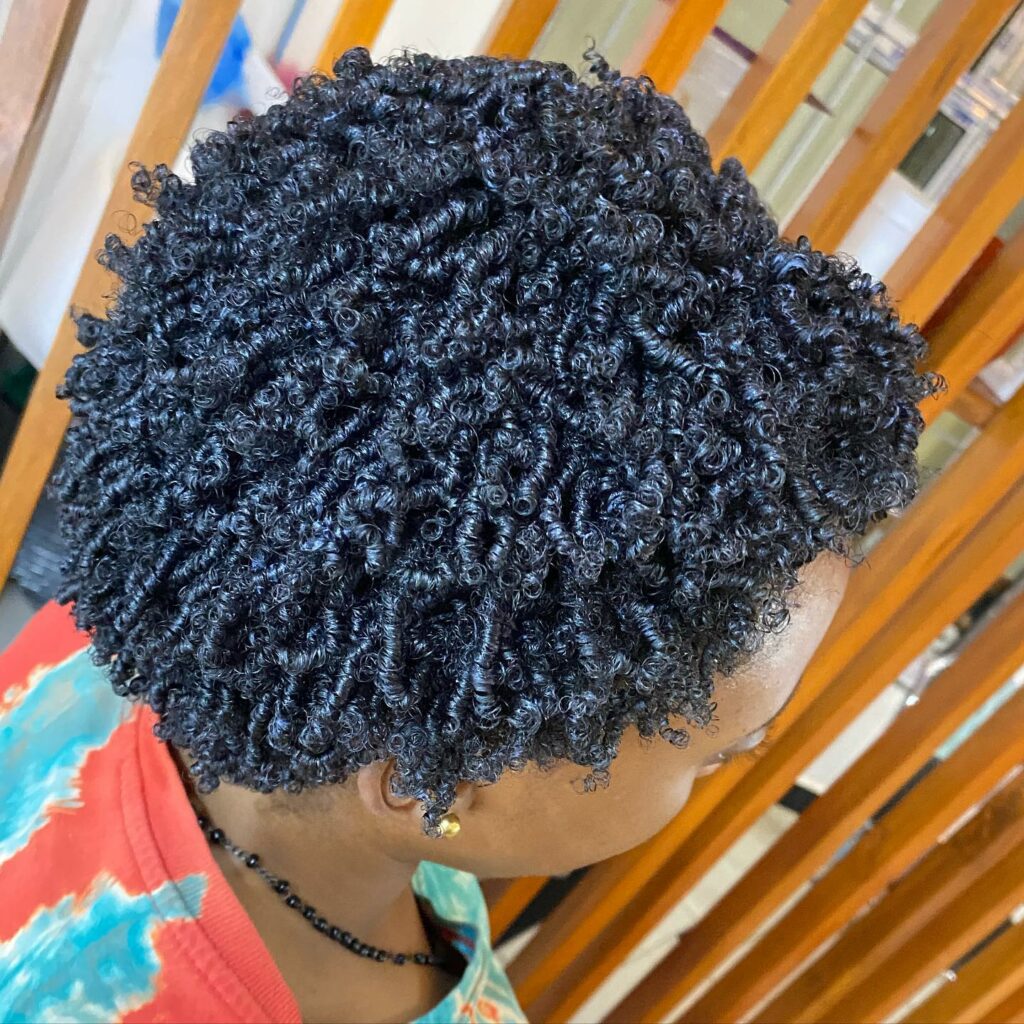 Embracing Natural Hair Accessories: Personal Touch
Natural hair accessories add a personal touch to your afro. From headbands to clips, these accessories accentuate your style and express your individuality. Accessories celebrate the joy of self-expression and the power of details.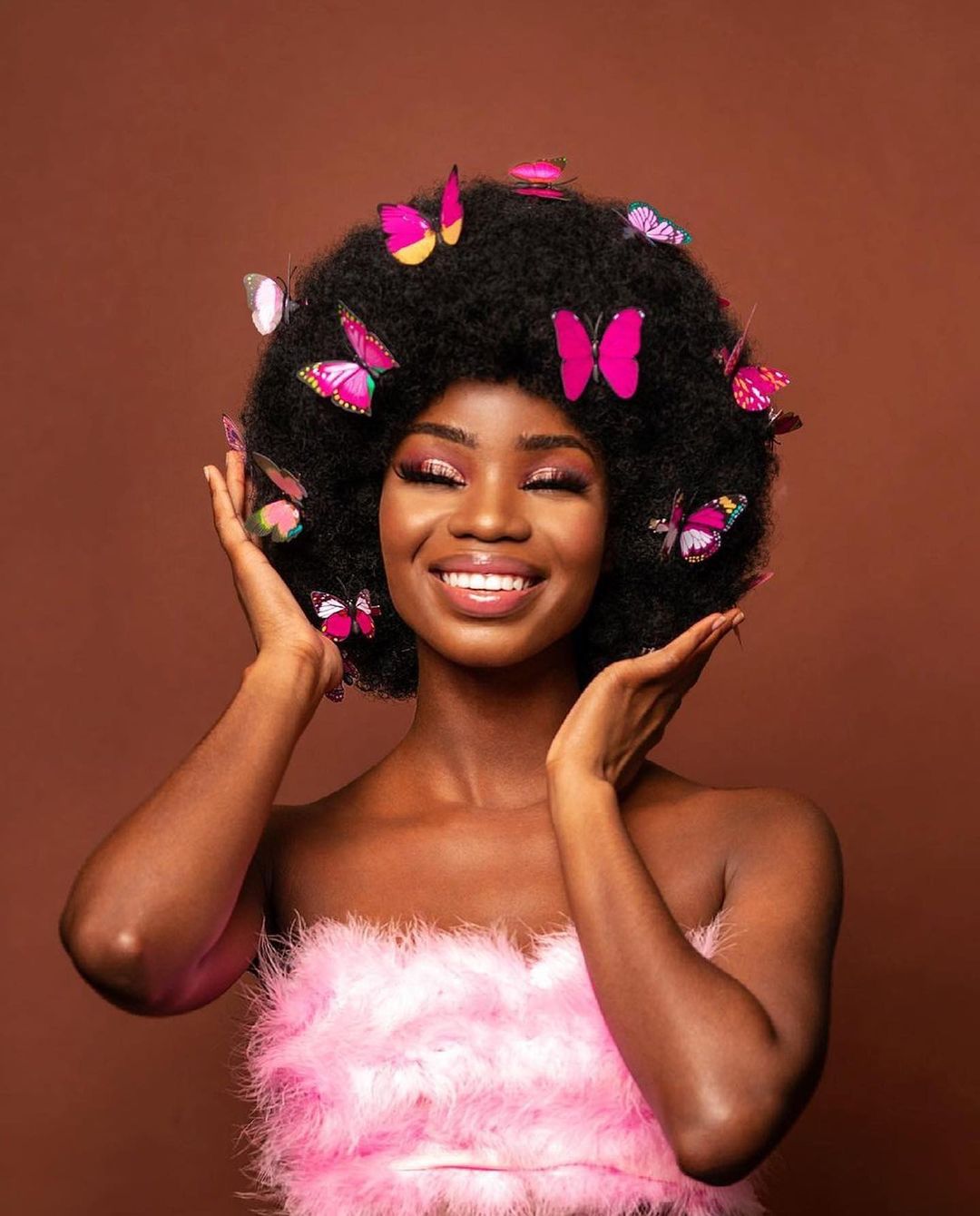 Conclusion: Celebrate Your Authentic Beauty
Natural afro hairstyles aren't just about aesthetics; they're about embracing your authentic self. Each style represents a unique story of culture, identity, and personal empowerment. From iconic afros to intricate twists, these hairstyles celebrate the beauty and diversity of Black hair. They inspire us to challenge beauty norms, embrace our natural textures, and redefine standards of beauty. So, let your hair be a canvas of creativity and confidence, and celebrate the journey of embracing your natural beauty.
Can anyone try these natural afro hairstyles?
Absolutely! Natural afro hairstyles are versatile and can be adapted to different hair types and lengths
How can I maintain the health of my natural afro hair?
Regular moisturizing, gentle handling, and protective styling are essential for maintaining the health of your natural hair.
Are there specific products recommended for styling natural afro hair?
Yes, products like leave-in conditioners, curl creams, and oils can help enhance the beauty of natural afro hairstyles.
Can I color my natural afro hair without damaging it?
Yes, but it's important to use quality products and follow proper hair care to minimize damage.
What are some easy-to-do natural afro hairstyles for beginners?
Wash-and-go, puffballs, and two-strand twists are great beginner-friendly options that require minimal styling effort.