Science has proved it. Experience has also proven it. Getting a good night's sleep can help your body and mind repair and re energize. And nothing beats sleeping in a comfortable bed and pillows. And we highly recommend using silk pillows when you sleep. Silk pillowcases are proven to be beneficial to your skin and your curly hair. Hitting two birds in one stone! You might be spending a little more on silk pillowcases but we guarantee you, it is worth every single cent from your pocket.
What is a silk pillowcase and what makes it different from other types of pillows?
Silk pillowcases are more special pillowcases than traditional cotton pillowcase. For one, silk is definitely a more expensive material compared to cotton or satin. They are made from silk, which as we all know comes from silkworms. What makes this material expensive is the production and harvesting of the raw material. It takes thousands of little silkworms to produce a strand of silk. Although silk is an expensive material, it is still a highly sought-after material because of its many benefits.    
Benefits of a silk pillowcase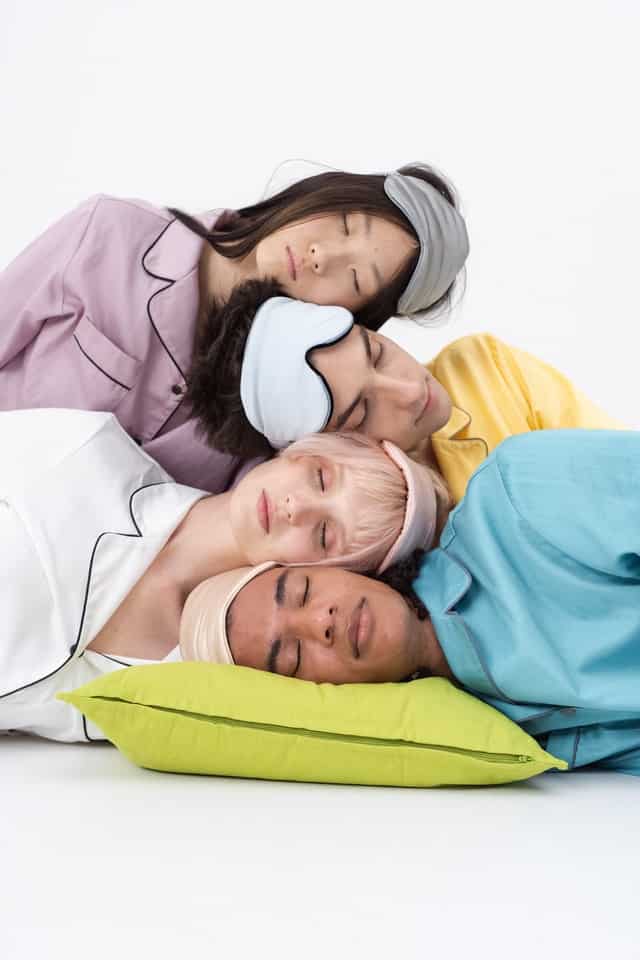 Do silk pillowcases help with frizzy hair?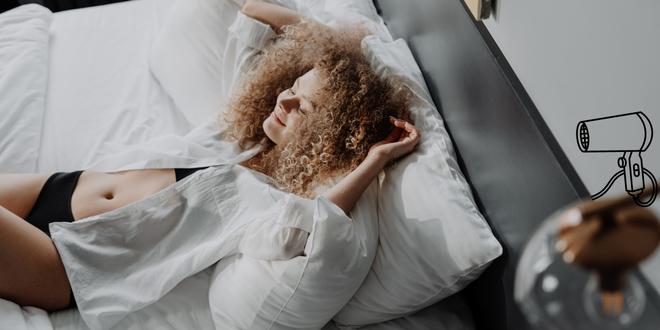 There are many benefits from using a silk pillowcases for curly hair and the skin. Using silk pillowcases when u sleep helps prevent frizz and hair breakage. Silk is a soft and smooth material. It does not produce much friction with your hair. Friction causes breakage, especially on dry hair. Unlike cotton, silk does not absorb moisture. It does not absorb the natural oils in our hair, hence retaining the hair's natural moisturizer. Silk pillowcases are also breathable making them extremely gentle on the hair and on the skin. 
Our skin can also benefit from using silk pillowcases at night. The smooth surface of silk pillowcases helps in reducing wrinkles. Boost anti-aging while you sleep with silk pillow cases. Silk is also a naturally hypoallergenic material so there is no build-up of dust mites, moulds and other particles that can damage your skin.
Do silk pillowcases really make a difference?
Silk pillowcases have been proven to reduce frizz and wrinkles. No wonder more and more people are switching to silk pillowcases. People are willing to spend a few more bucks for a more peaceful and comfortable beauty sleep.
Buy the best silk pillowcase for curly hair
Highly Recommended
The first silk pillowcase that comes to our mind is Alaska Bear Silk Pillowcase for Hair and Skin Scrunchie Set. As a curly-haired girl myself, I have tried many different pillowcases and I get the best feeling from this brand. The material is of 19 momme mulberry silk-making making me feel as if I am sleeping in a luxury hotel. Less hair fall and fewer wrinkles during sleep.
Most Reviewed Pillowcase
People are raving about this pure silk pillowcase. Zimasilk 100 percent mulberry silk Pillowcase for Hair and Skin is one of the highest-reviewed silk pillowcases in Amazon. Not just any review, but highly praised and highly rated reviews. This silk pillowcase is very much appreciated by the customers mainly because of the luxurious feeling that it gives during sleep. Thanks to the composition of this silk pillowcase. It is made from 100% pure Mulberry Silk and with a silk rating of 19 momme. With this many positive reviews, it is a testament to how this simple product can give many benefits to the skin and the wavy hair.
Luxury Pillowcase
If you have a few more bucks to splurge, we highly recommend Colorado Home Co Silk Pillowcase for Skin and Hair Set. This premium silk pillowcase is made from 100% mulberry silk with a silk rating of 22 momme. But what makes this pillowcase extra special is that it contains 18 amino acids that increase the serotonin and collagen production of the skin. It creates a natural organic defence in the skin reducing acne and pimples. The pillowcase comes with an equally silky smooth eye mask that makes sleeping even more peaceful.
Affordable Pillowcase
Even if you are on a budget, you can still sleep in luxury and comfort. Yanibest Silk Pillowcase for Skin and Hair is an affordable option that gives the same benefit as a more pricey silk pillowcase. The material is pure charmeuse silk with a 21 momme silk rating. Not bad for an affordable silk pillowcase! With more than ten thousand positive reviews, you are sure that cheaper does not equate to a bad quality product.