Having type 4B hair is not as easy as it looks. Don't get me wrong. I love and adore my 4B hair especially when I get my 4B hairstyle on point. But how do I get there is another story and a long journey. Growing up, I used to think that my 4B hair is a burden. The many hours sitting in front of the mirror while my mom battle through my tangles. Not until my mom started a hair care routine that I follow up to this date. My soft and fluffy curls came to life and now I wear them proud! The secret to fuller and healthier looking 4B hair or all hair types in general, is to create a haircare routine that will answer the specific need of your hair. 
What are the best products for type 4B hair?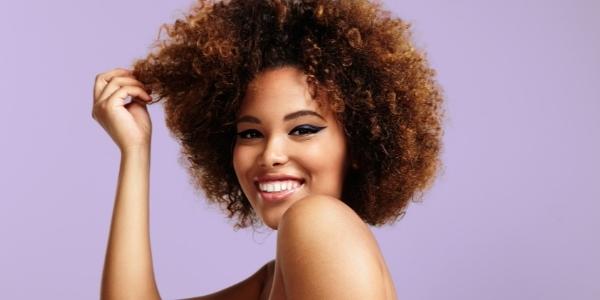 We all know that the 4B hair type has tight coils that are extremely prone to dryness and hair breakage. What 4B hair needs are lots and lots of moisture and hydration. And not all hair care products can do that. Here are some of the best 4B hair products that can save your hair from dryness and damages.
Best leave-in conditioner
We all love styling our hair. And sometimes, we become too excited to try a new hairstyle that we see on Instagram that we forget to give our hair some rest. Good thing I found Miss Jessie Leave-in Conditioner. It keeps my hair protected from damage whenever I style my hair. And on lazy days when I just want my 4B hair to flow naturally, this leave-in conditioner keeps my hair frizz-free and tangle-free.
Best Hair Mask
Deep conditioning is a must for everyone blessed with curly and coily hair. A once-a-week deep conditioning session using this 4B hair product can do lots of wonders to your hair. If you feel like your hair is not getting enough hydration, then it's time for a deep conditioning session. 
Best Detangler
Those with type 4B and 4C hair know how important detangling hair product is. There are many detangling products available in the market but Soultanicals Knot Sauce Coil Detangler is my absolute favourite! It makes the comb glide through my coils without tugging.
Best Detangling Brush
When detangling your 4b hair type, it is best to use a wide-toothed comb or a detangling brush. Not just any detangling brush though. I highly recommend Denman Tangle Tamer Hair Detnaglish Brush. If you have curly and coily hair and you haven't owned one Denman brush yet, then you are missing a lot for your hair.
Best Microfiber Towel
This is not your ordinary microfiber towel. The first time I used it, I was surprised by how fast my hair dried. And my dry hair looks healthier and more vibrant. I didn't know that a simple hair tool can do so much to my hair.
Best Gel
Whenever I feel like flaunting my natural curls all day, my go-to 4B hair product is Tresemme Flawless Curls Defining Curls. It keeps my curls bouncy and defined throughout the day without feeling heavy. Plus there is no product build-up making hair washing easy.
Best Curl Cream
We normally hear chemical-free and all-natural when talking about hair care. Herbal, not as much. But you will be surprised how this herbal hair product seems to magically transform your curls into shiny and healthy hair. You can also use this as styling cream when you want to style your hair with braids and twists.
Best Hair Oil
Personally, I don't usually use hair oil for my curly hair due to the product build-up. But if there's one oil that I use, this is the one for me. SheaMoisture Daily Hydration Finishing Oil Serum makes my hair look slick and shiny whenever I style my hair. Plus it has a light formula that does not leave a ton of gunk in my hair and scalp.
Best Styling Cream
This leave-in treatment smooths fights frizz and delivers an extra boost of hydration to quench thirsty locks. It works to block humidity, nourish hair, soften strands and improve manageability.
Best Cowash
Co-washing has been part of my hair care routine for the longest time. Co-washing keeps my hair clean and moisturized without stripping off its natural oils. I have tried a couple of co-wash products but this is the best of them all! This is one of the highest-reviewed co-wash products on Amazon and not surprising, it delivers!
Having a 4B hair type is not easy but with proper hair care, you are sure to get the best out of your tight coils. Taking care of 4B hair types should not be a tedious task. You just need to love your hair and your hair will love you back. There are many different 4b hair products in the market and feel free to try what works best for you. What works for me might not be the best for you. But remember, you need to know your hair type and the needs of your hair so you can properly choose the best product that will be a part of your hair care journey.