Halloween is coming and it's time to get your creative juices running. Of course, you want to out style everyone with your unique and creative Halloween costume. Halloween costume nowadays is not just about wearing a black cape and messy makeup. Halloween costume is now a complete ensemble – from your hair, makeup, costume even the details of your prop. Speaking of hair, there are many creative hairstyles for girls with long hair that can make your Halloween ensemble stand out. Here is the best Halloween hairstyle for women with curly hair to make you the star of the party!
In This Article
Daenerys, Game of Thrones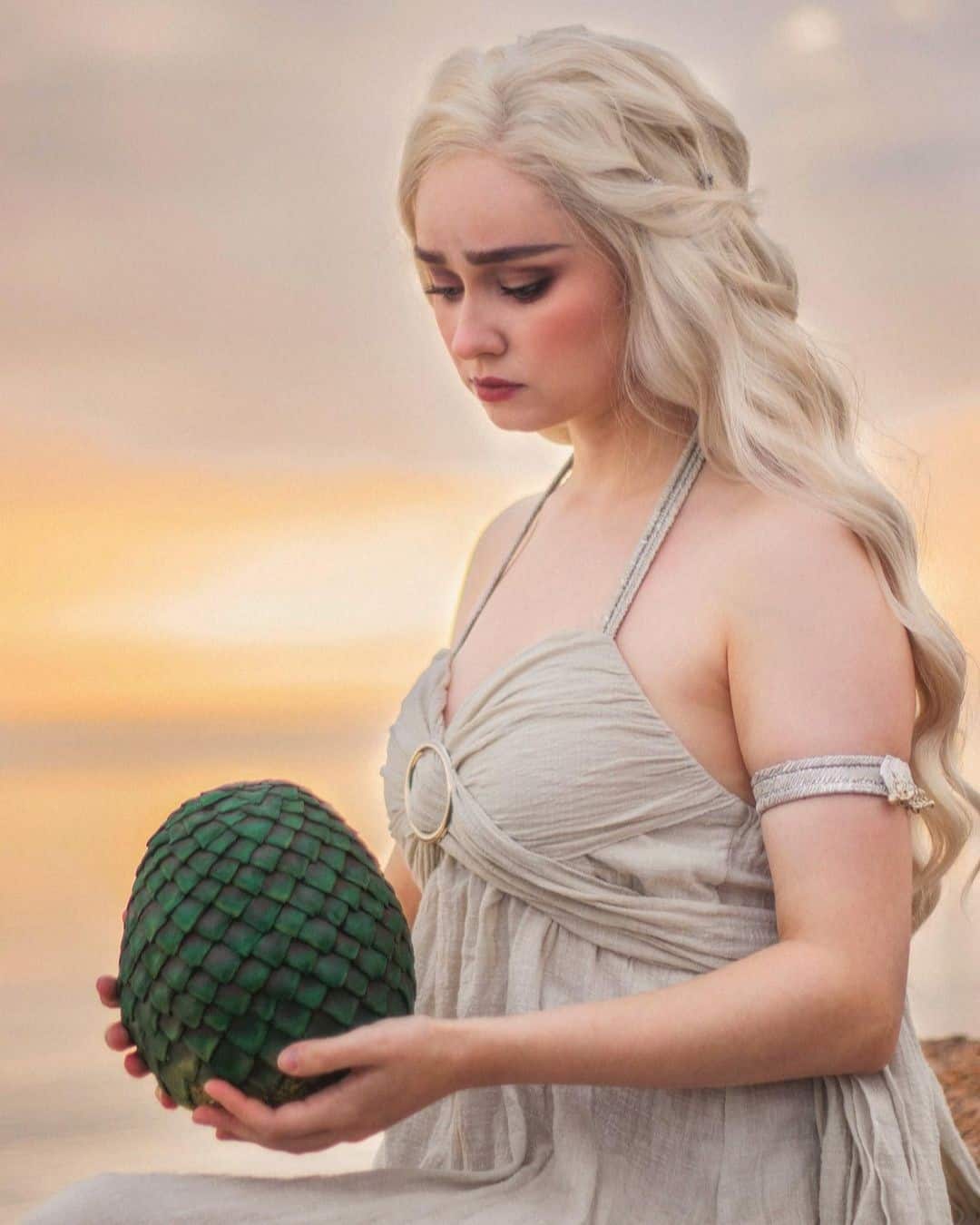 The most trending Halloween costume for this year is Daenerys Targaryen costume. In the series, you can see her different looks and costumes. Channel your inner dragon queen with this hairstyle and wear any dress as per your preference. Flaunt your long wavy hair and make your own rendition of the dragon queen. You can add braids or just do soft curls to make them look more interesting or just tie your curls in a bun if you want a more simple Halloween hairstyle. You can also wear a white wig to get the same hair as Daenerys.
Medusa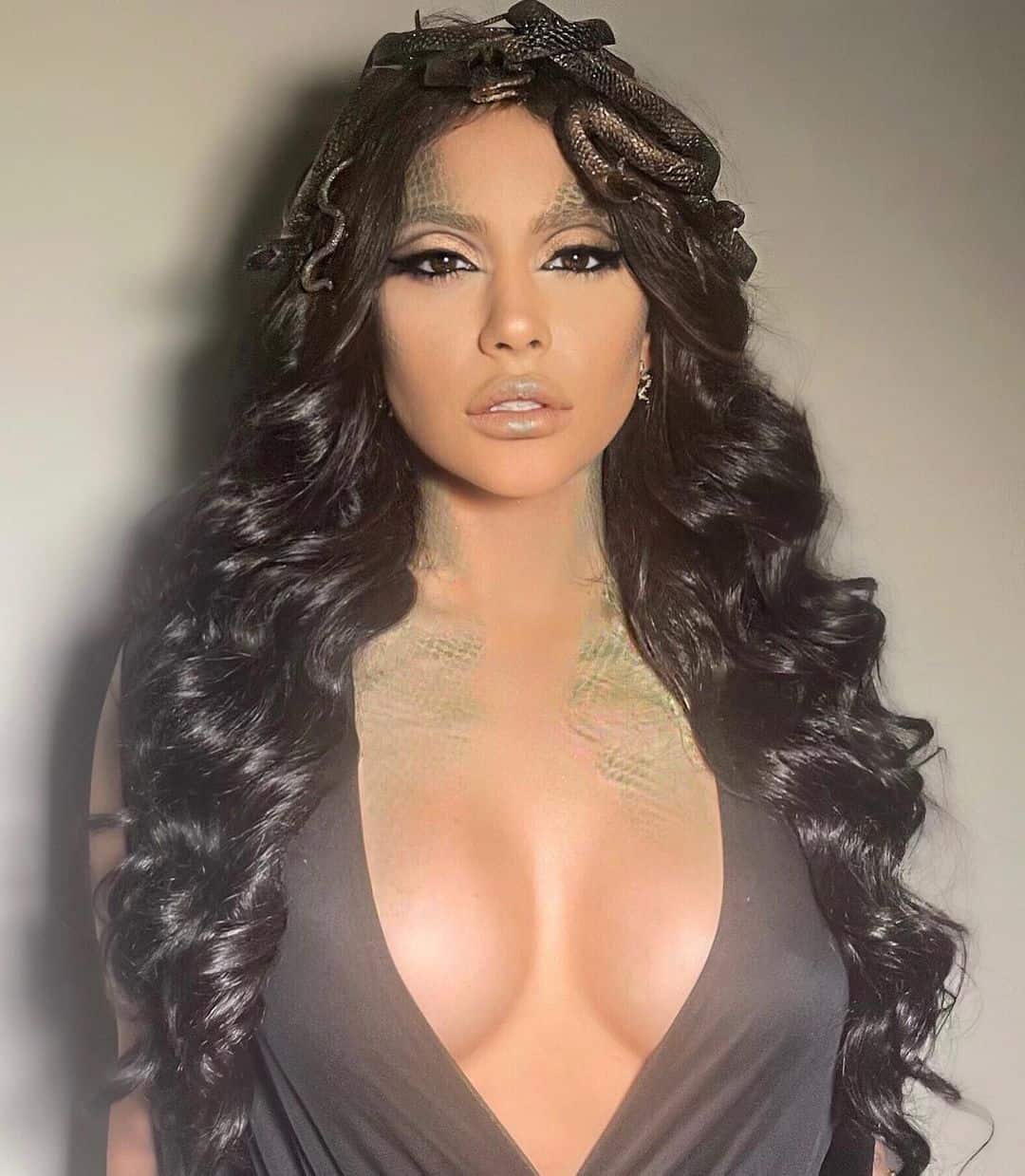 Medusa is a mythological creature. She has a lot of snakes for hair, a woman's head and a body of a giant snake. She's the only mortal to be turned into an immortal Gorgon by the goddess Athena. There is no way to put it but scary and monstrous! She is a classic when it comes to Halloween costumes. When you see the iconic snake hair then you know that Medusa has arrived! Go for a soft curl, you will look stunning and sexy with this character.
Fierce Lioness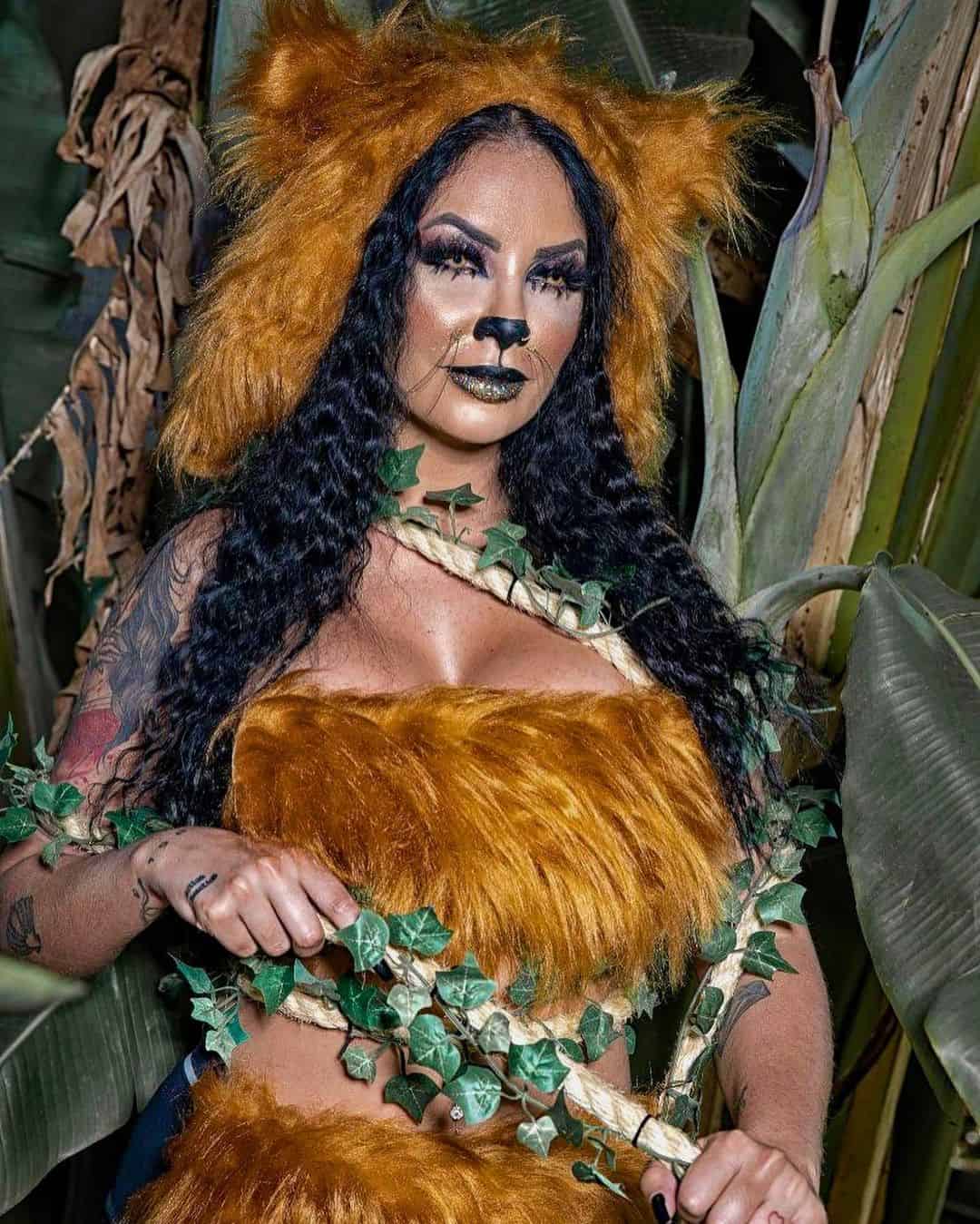 When we say lioness, we mean fierce! So ladies, wear your sexiest and fiercest lioness costume with your voluminous Halloween hairstyle and claim the spotlight! Let out your vicious side with this Halloween costume idea.
Wonder Woman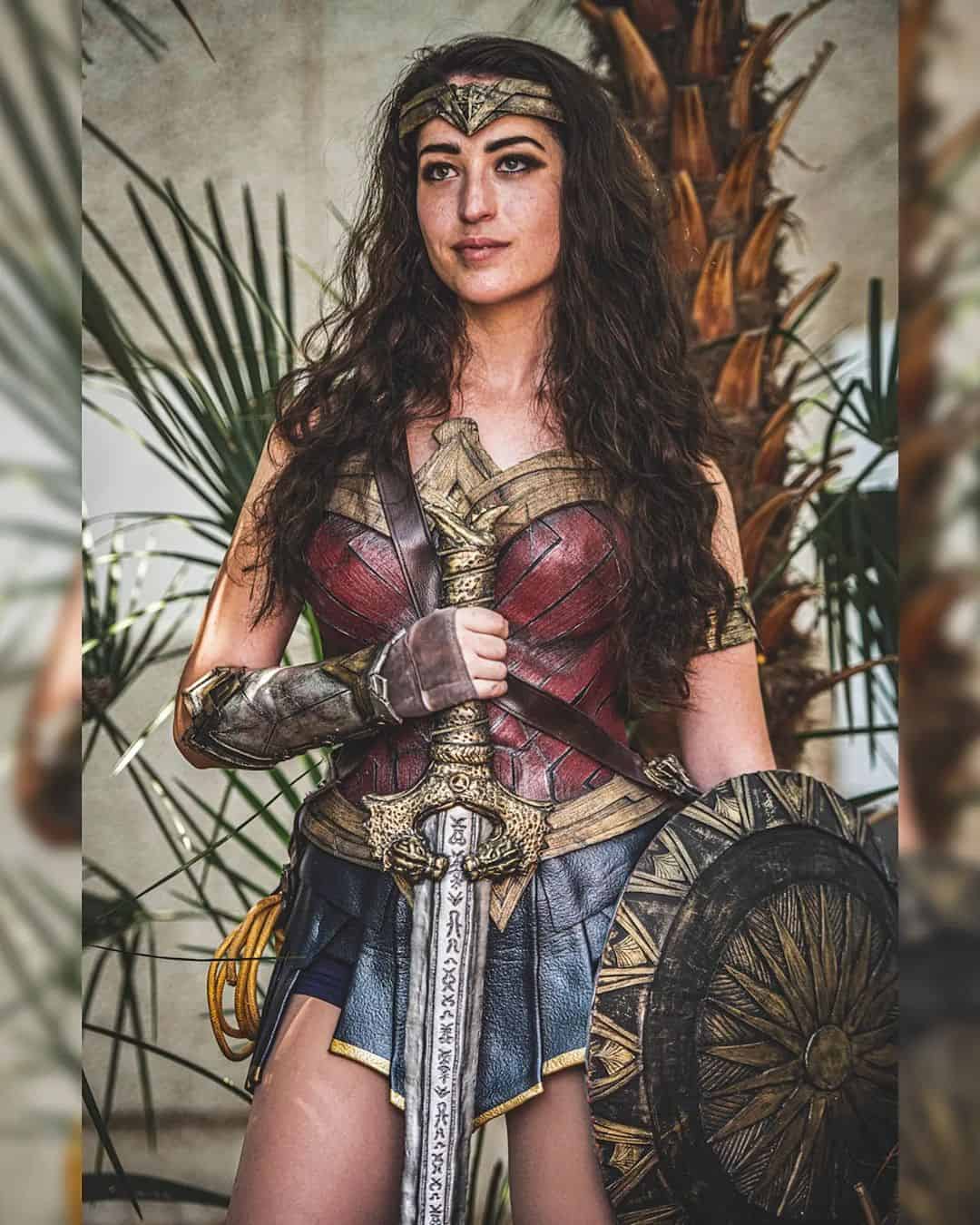 Wonder woman is the ultimate rendition of a strong independent woman. Not to mention she is uber pretty making her one of the number one choices for the best female Halloween costume. And her long and voluminous curls deserve a special mention.
Mermaid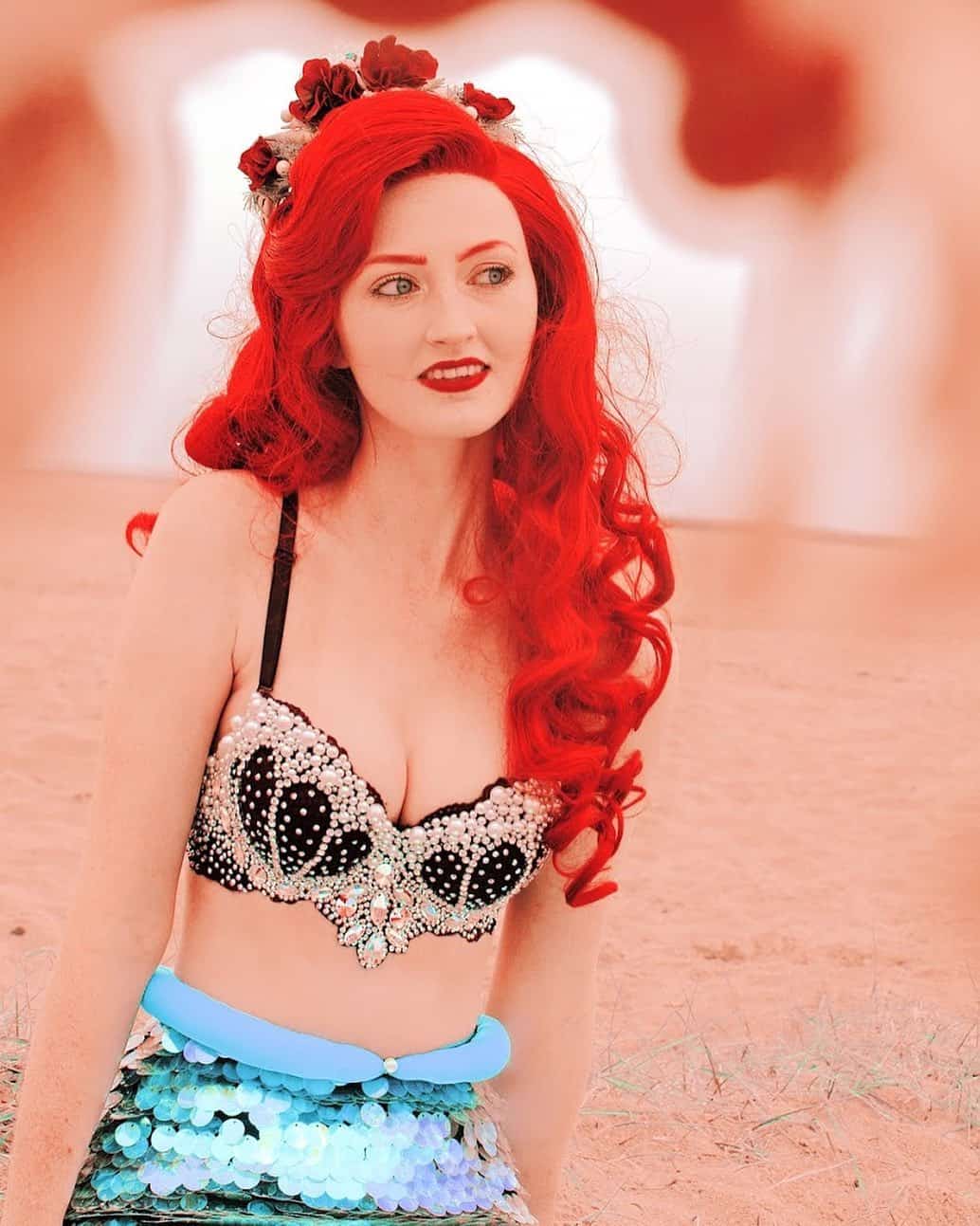 We all dream of being a mermaid when we were young. We all want that long curly red hair, pretty face, colourful fins and funny friends. Now is the time to make your childhood fantasy come true! Don a colourful flower crown to your voluminous curls to add fun to your look.
Harley Quin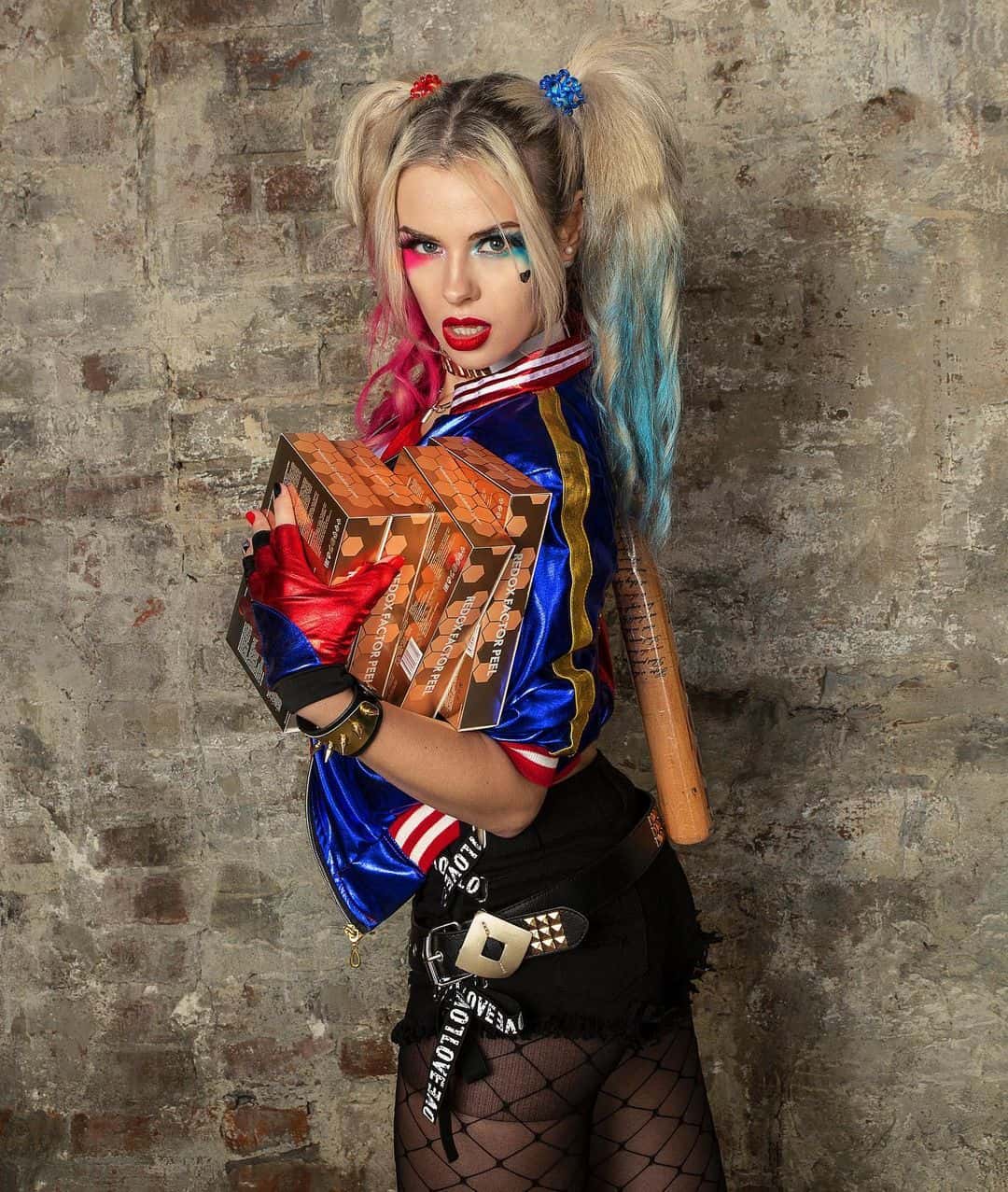 We all love the crazy and cranky personality of Harley Quin. That is why we are bringing her quirkiness to the party! Thanks to the success of Suicide Squad, Harley Quin has become one of the best female Halloween costumes of 2021.
Skeleton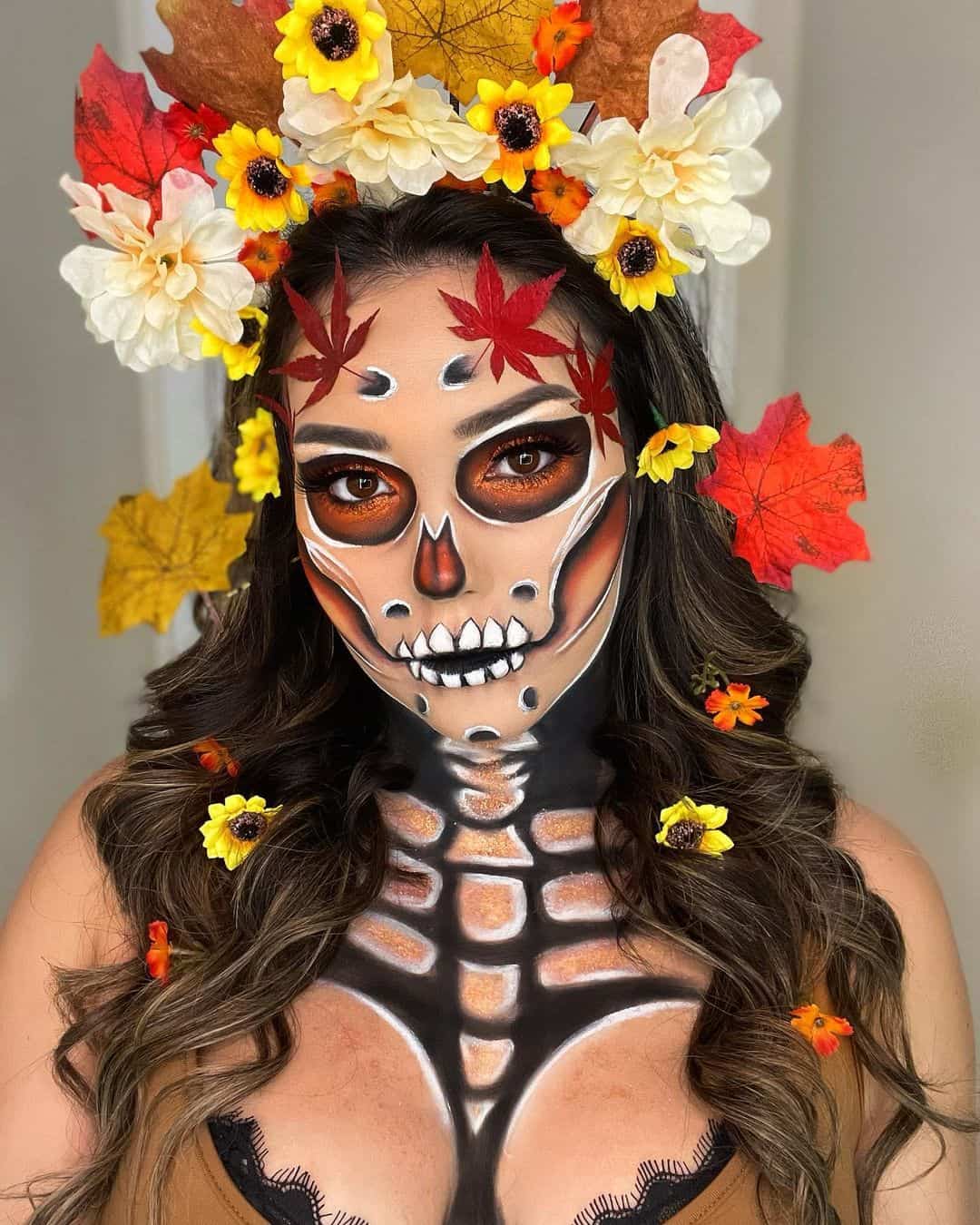 A skeleton costume is one of the most favourite Halloween costumes. But we have taken the skeleton costume to a new level! Gone are the days when the skeleton is just black tights with white paint. Some talent in makeup, voluminous long curly hair with flower accessories do the trick for us.
Pennywise The Clown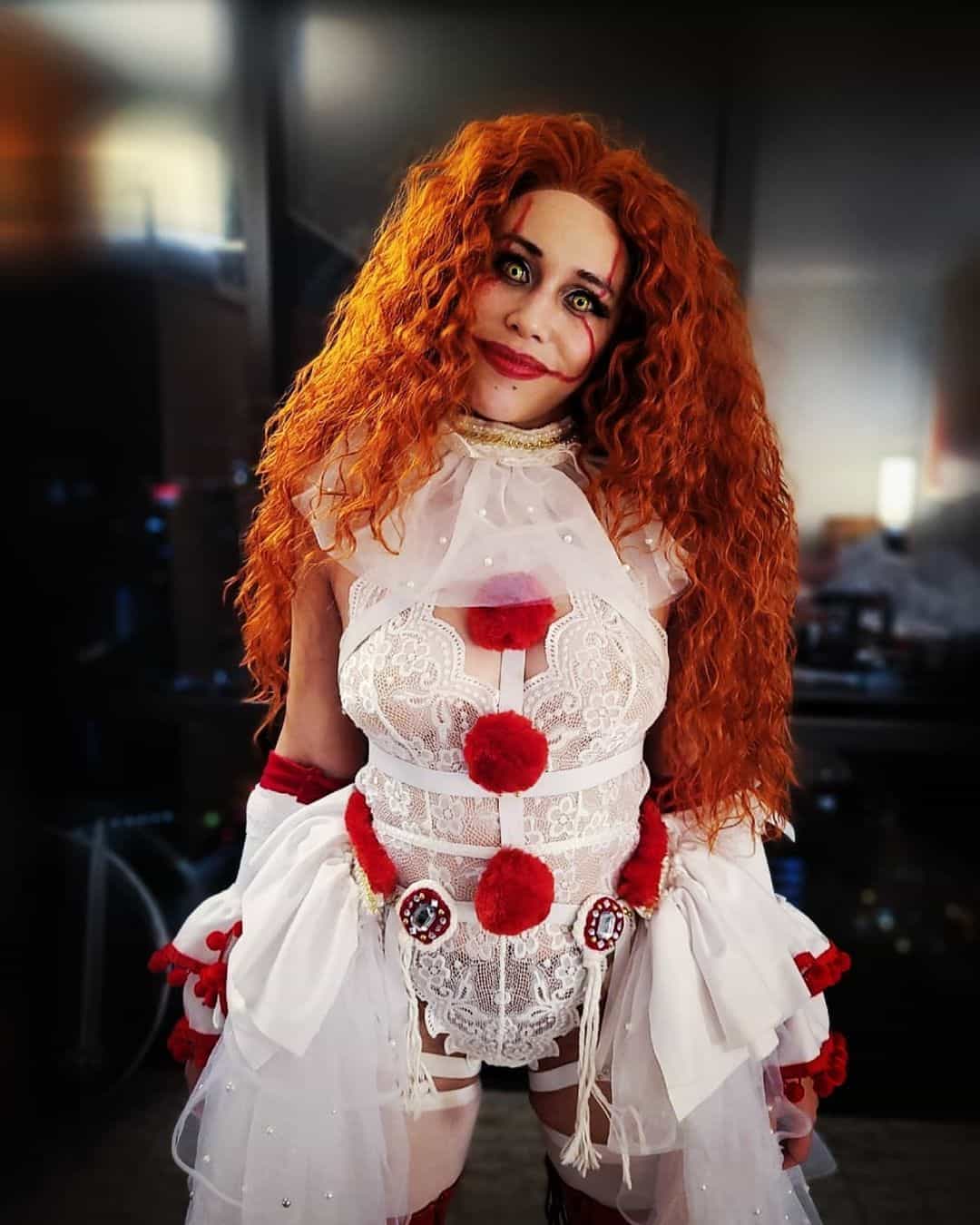 Yes, we admit the movie is scary and so is Pennywise himself. But this Halloween, give it a cute little makeover. Transform your little girl to make Pennywise less scary this Halloween. Red curly hair in pigtails, clown makeup and a red balloon will make this look fun and playful.
Frozen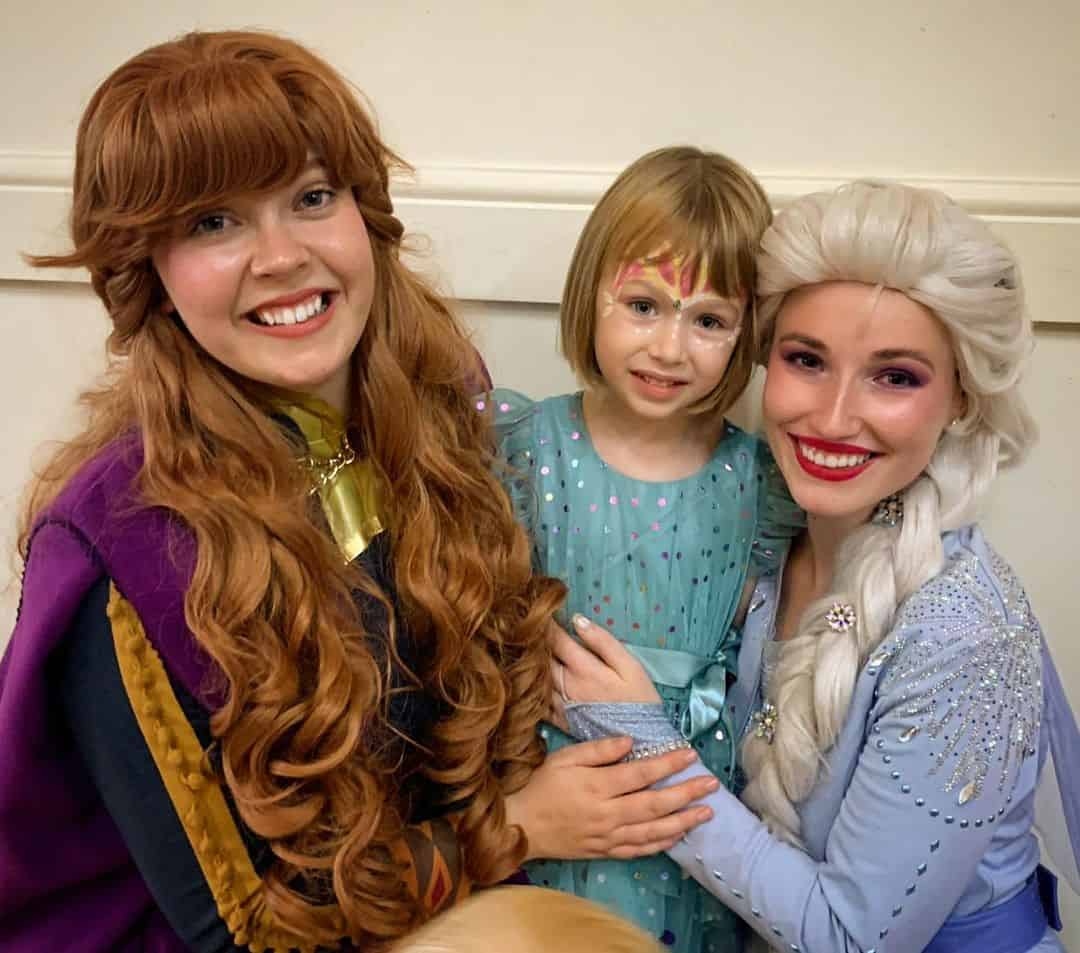 We all know that if Halloween comes, Anna and Elsa will surely come to life. Girls of all ages – from young girls, teens to young (and not-so-young) ladies are channelling their inner ice queen every Halloween. Blue gown and one-sided french braids are two significant elements for Elsa's look whereas Anna's look soft bouncy curls with her black and purple gown. You can be your kids Disney princess for a day.
Jessica Rabbit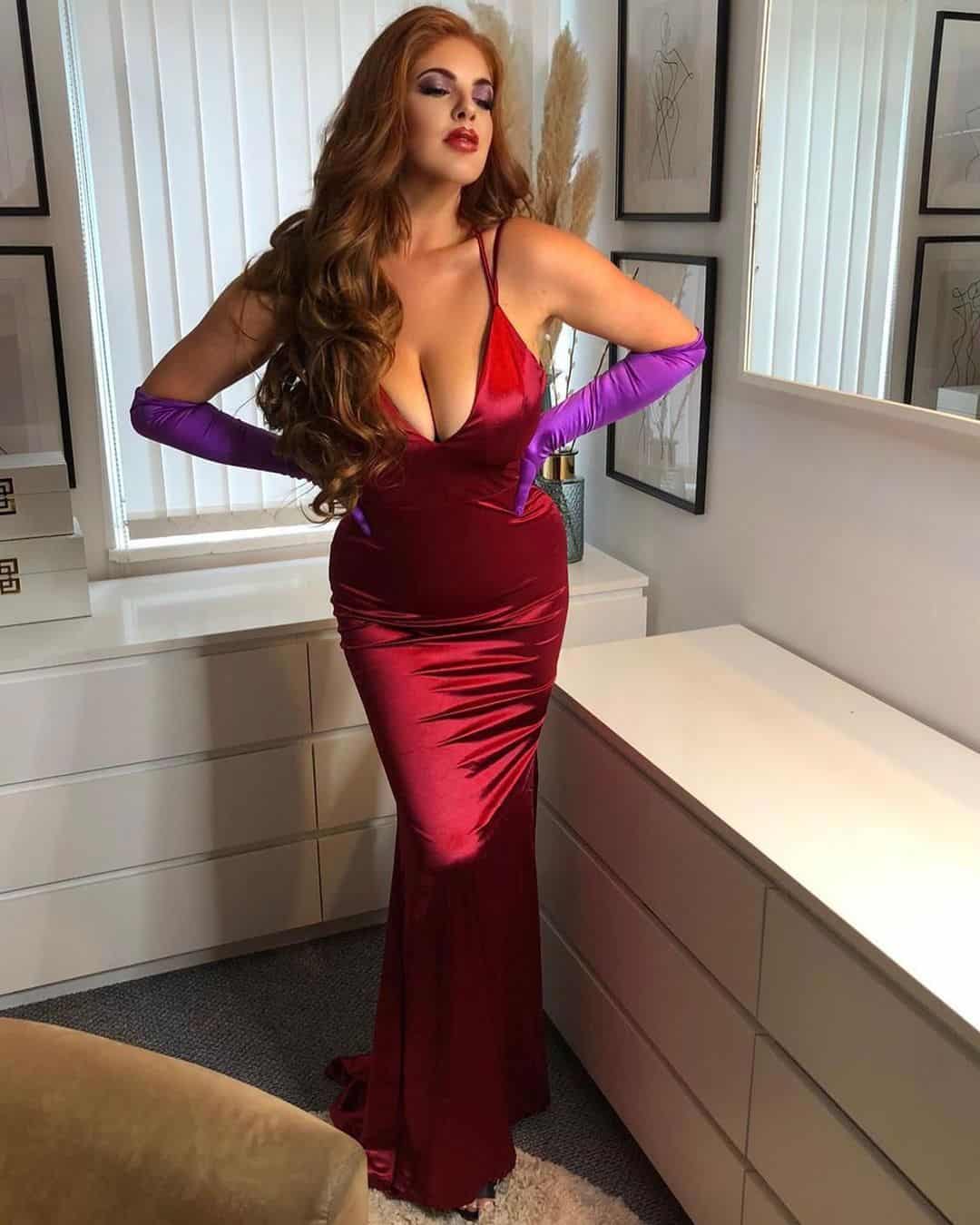 If you are feeling sexy and diva-ish this Halloween season, we got just the right Halloween costume idea for you! Try Jessica Rabbit! Long red gown, curvaceous body and long silky curly hair. Make sure your curls are in tip-top shape to give justice to this iconic sexy lady.
Corpse Bride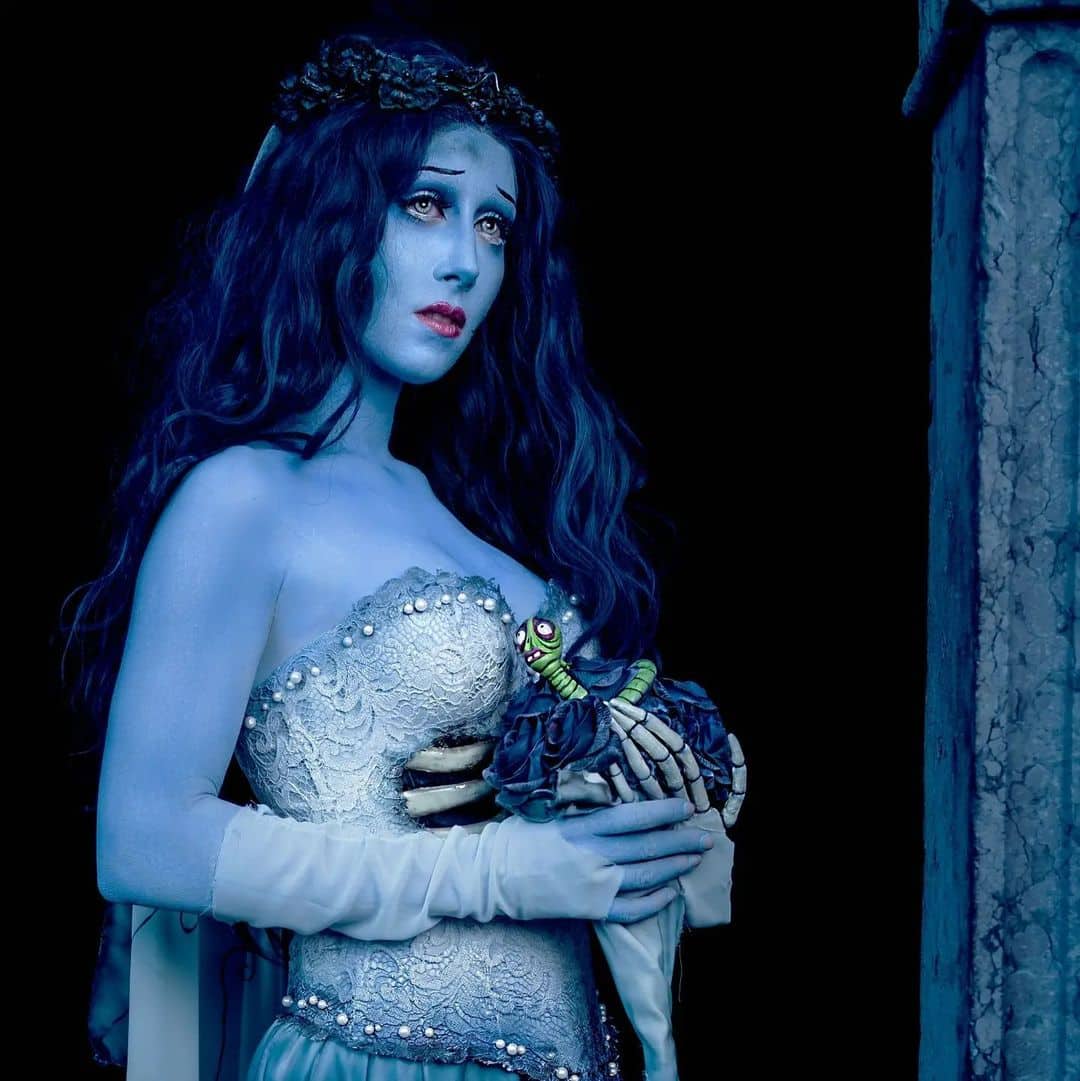 She is one of the most iconic and best female Halloween costumes ever! Who will forget the prettiest Halloween bride with her pale blue skin and long curly hair? Corpse bride can be scary, fun and dramatic – just choose your mood. 
Little Red Riding Hood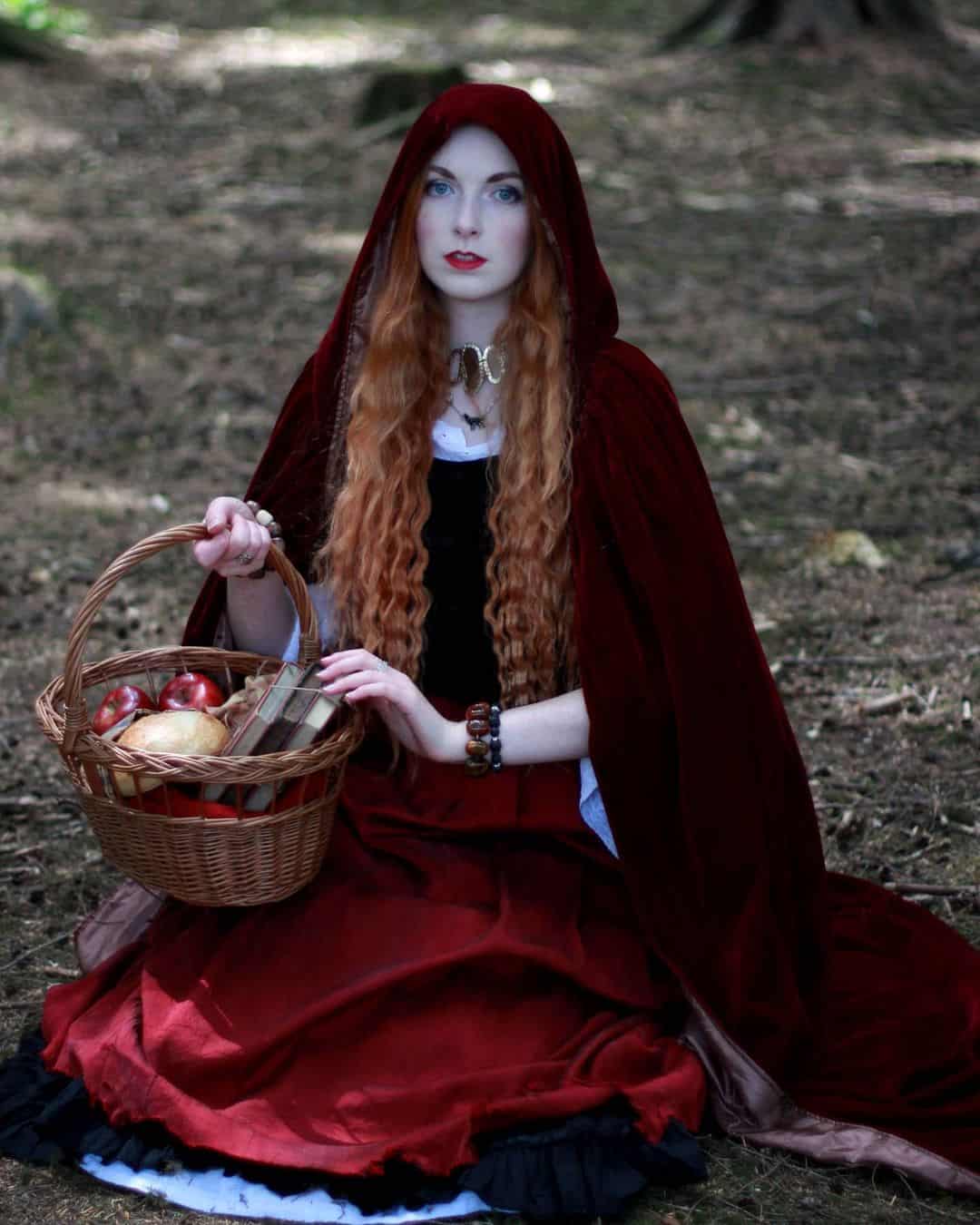 Little Red Riding Hood is not little anymore. She has grown into a beautiful young lady with pearly white glowing skin and long curly red hair. Showcase your naturally curly hair with one of the best hairstyles for Halloween. 
Maleficent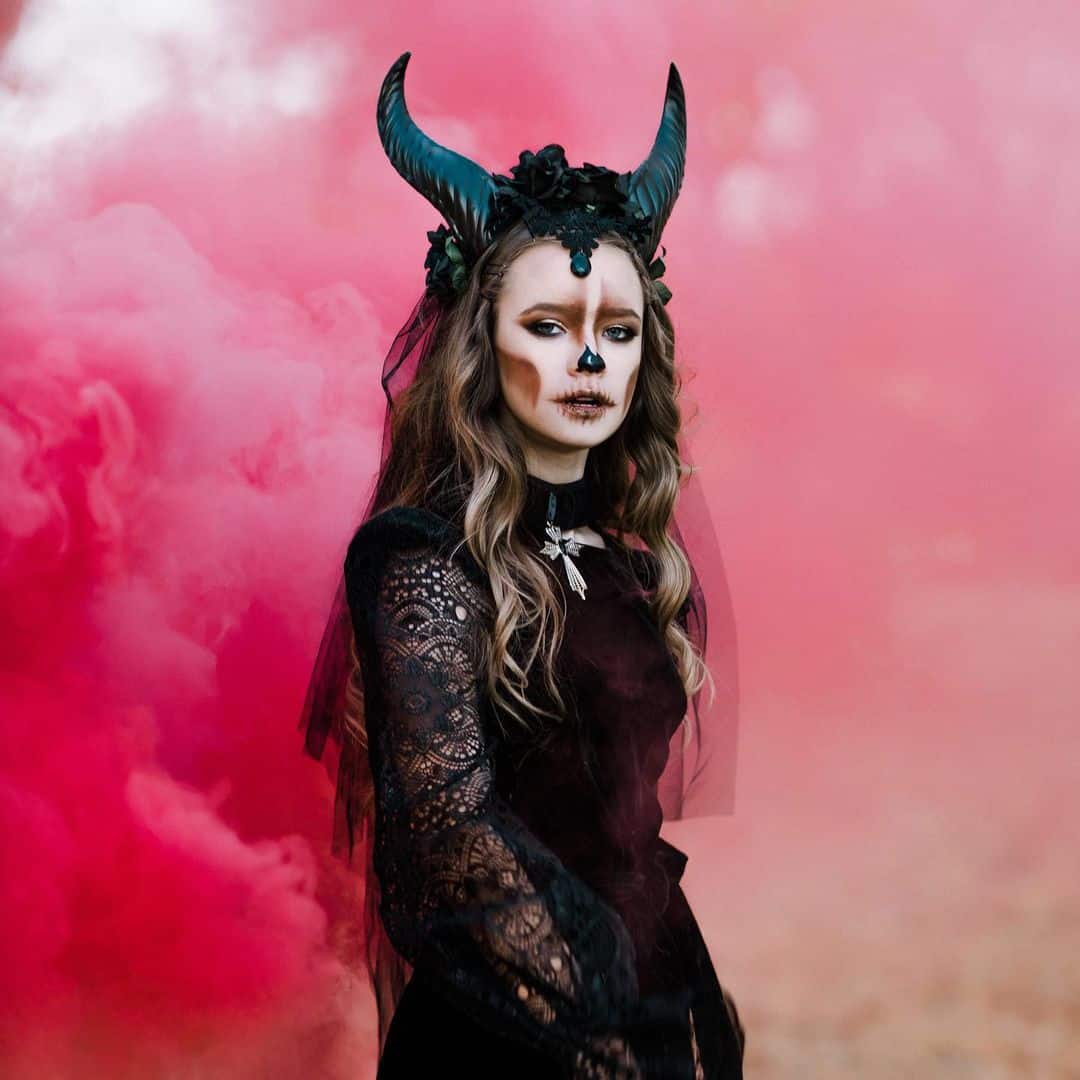 We all know that Maleficent's signature horn is enough to make this Halloween costume work. But a little personal touch using your long curly hair will add so much depth and personality to this character. 
Cruella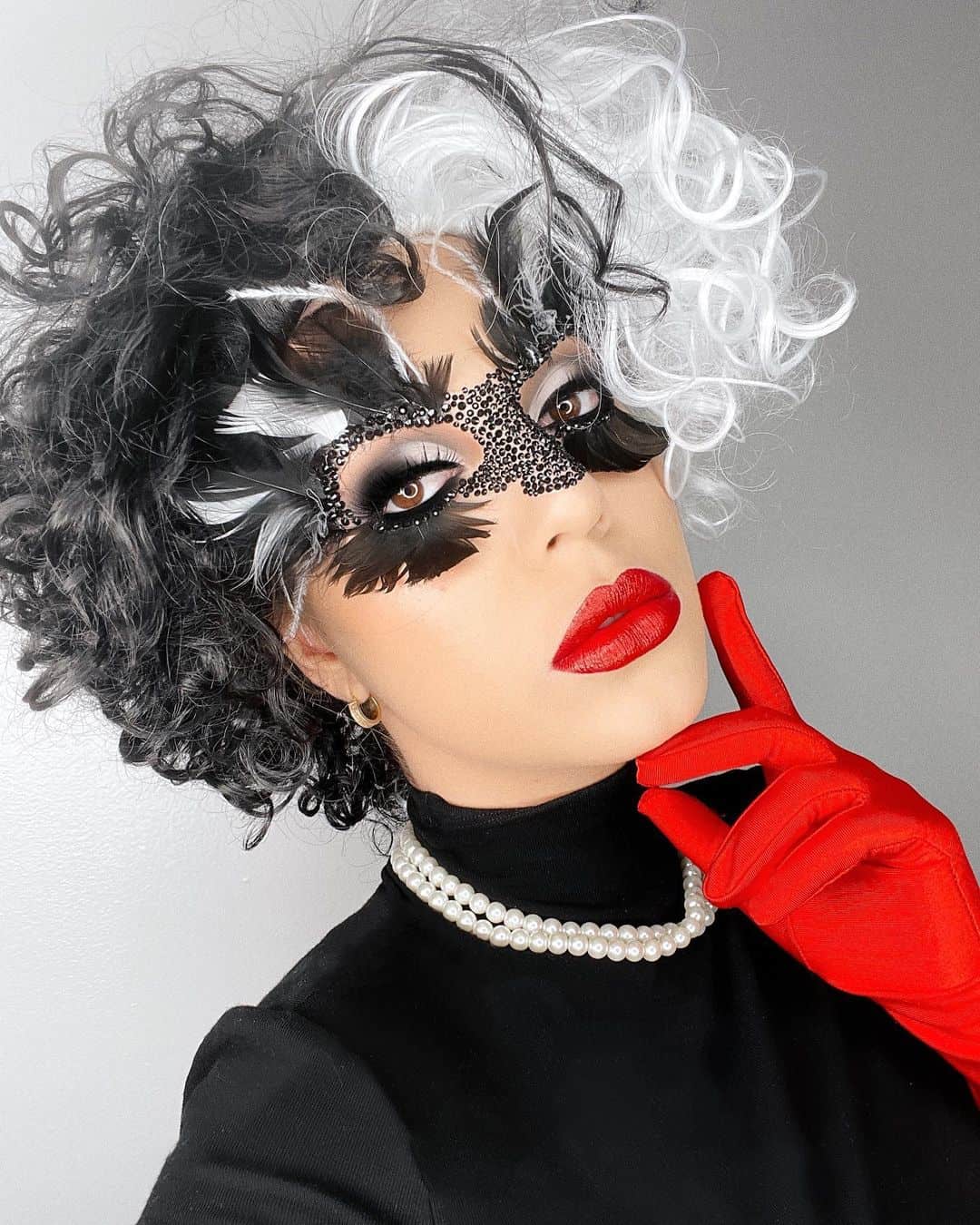 You do not need to bring 101 dalmatians to bring Cruella to life. Just wear Cruella's signature Halloween hairstyle – middle part black and white curly hair. Add some fierce red lipstick and eye makeup to complete the look.
Vampire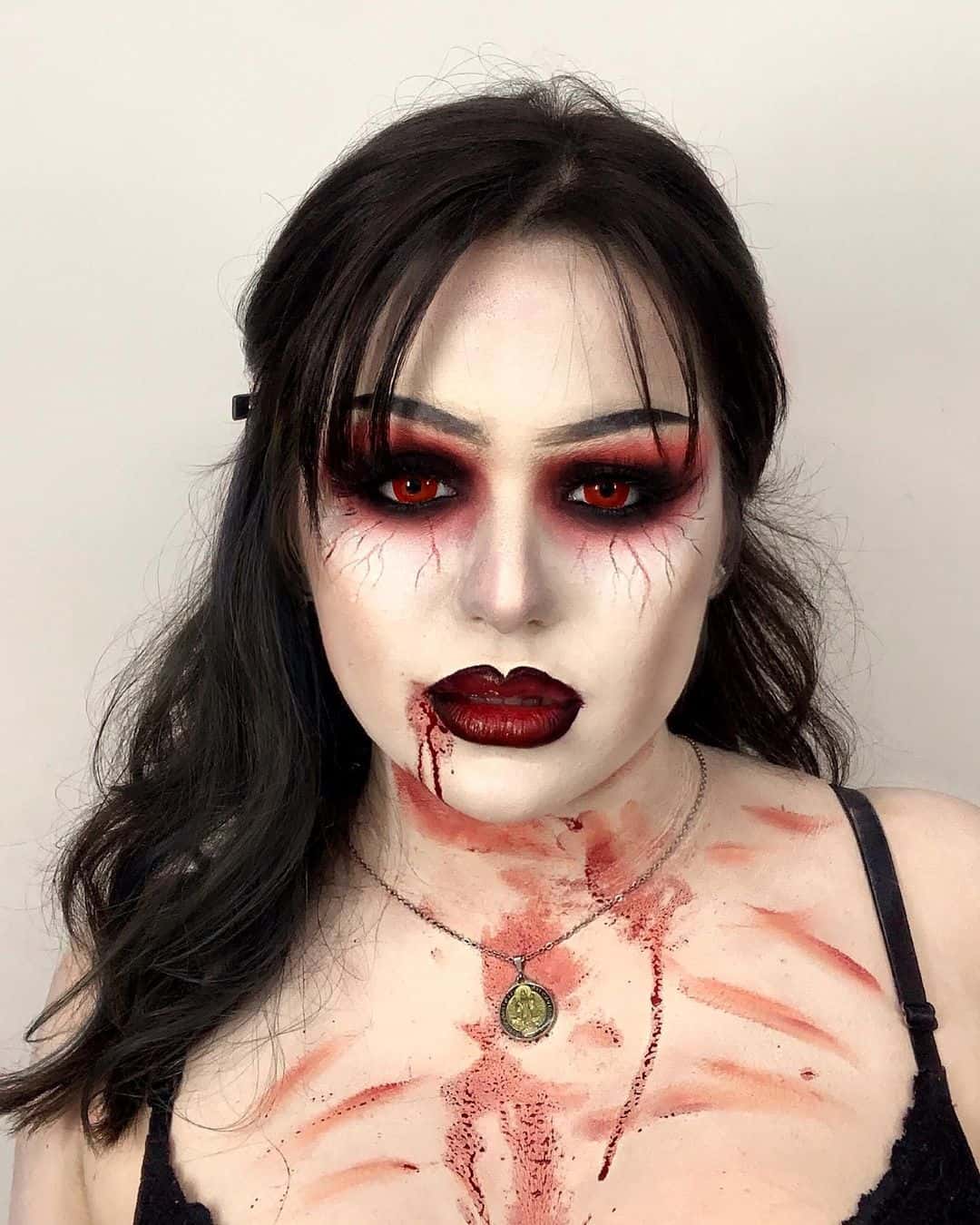 A Halloween party will not pass without the attendance of a sultry vampire. Thanks to Twilight, True Blood and Underworld, female vampires are in town to accompany the Count. Wear the sexiest leather overall and let your natural waves or curly hair flow. This Halloween curly hair idea will surely match the vavavoom vampire that you are playing.
The Nun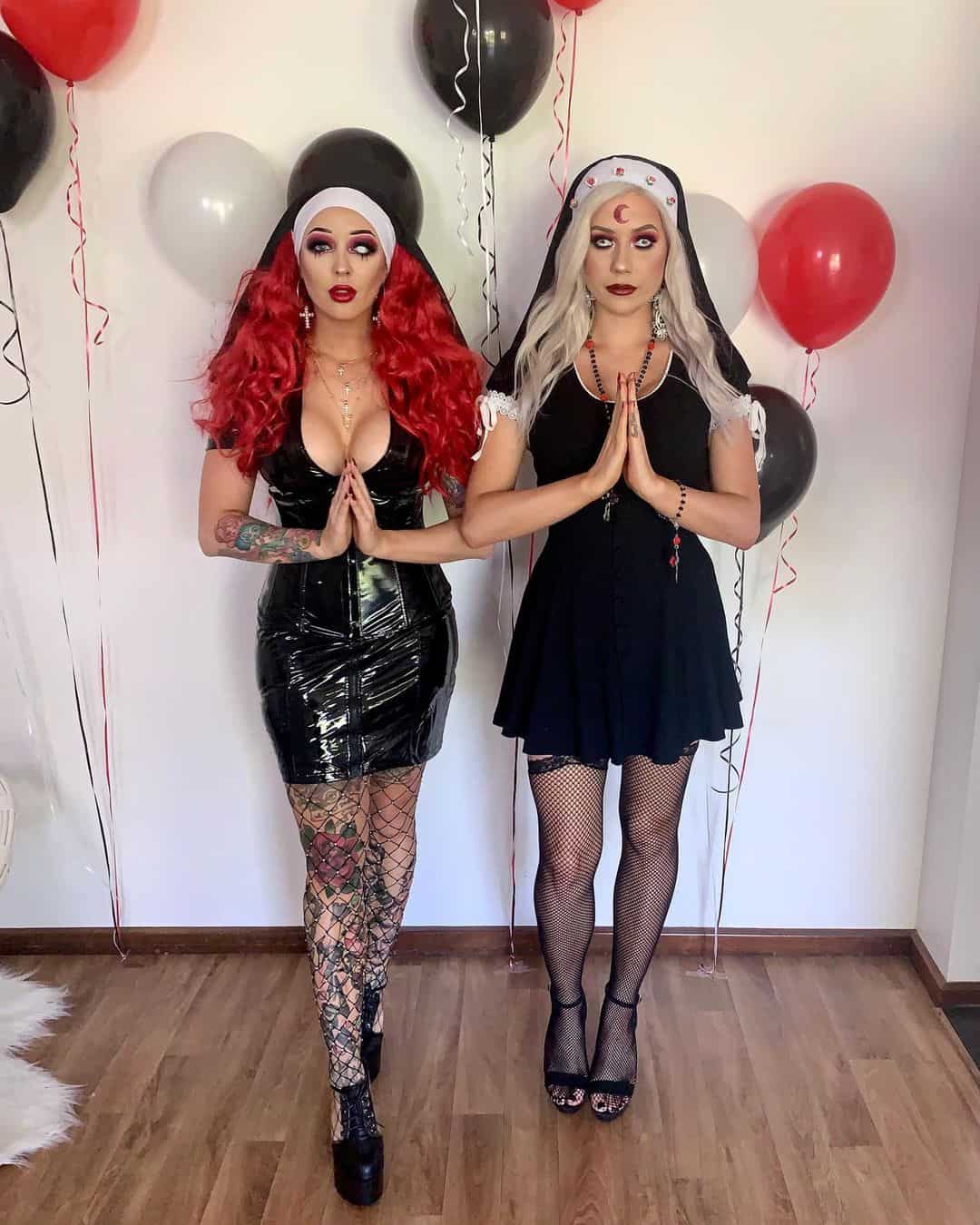 Let us not go with the scary nun route, but instead, let's do the sexy and naughty nun look. Go naughty with this Halloween curly hairstyle for women with matching scary eye makeup and ultra red lips. 
The Witch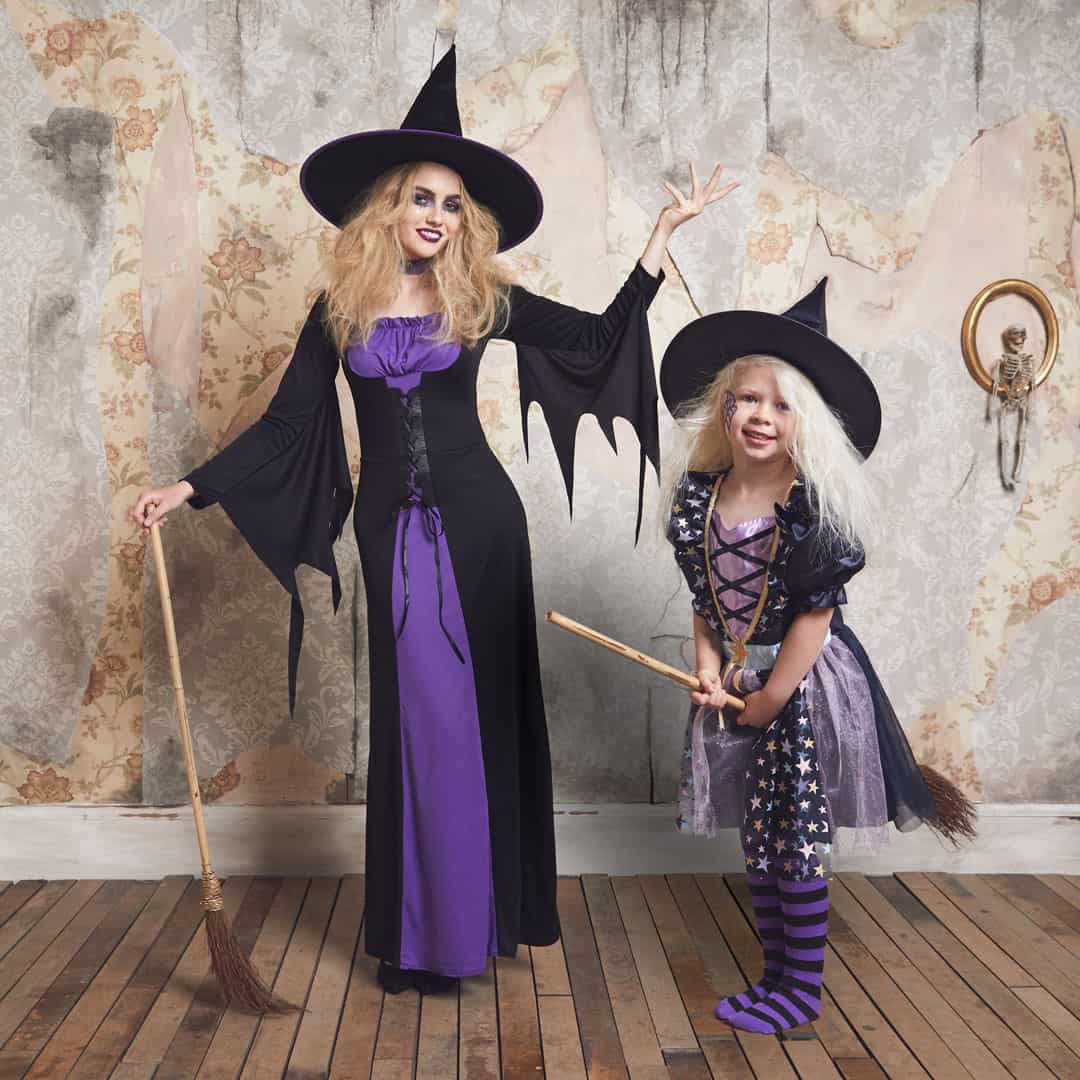 Have fun with your little princess with this witch costume. You can do a twinning and make your Halloween party a family event. This can also be a bonding moment between you and your little girl during styling and dressing up. 
Moana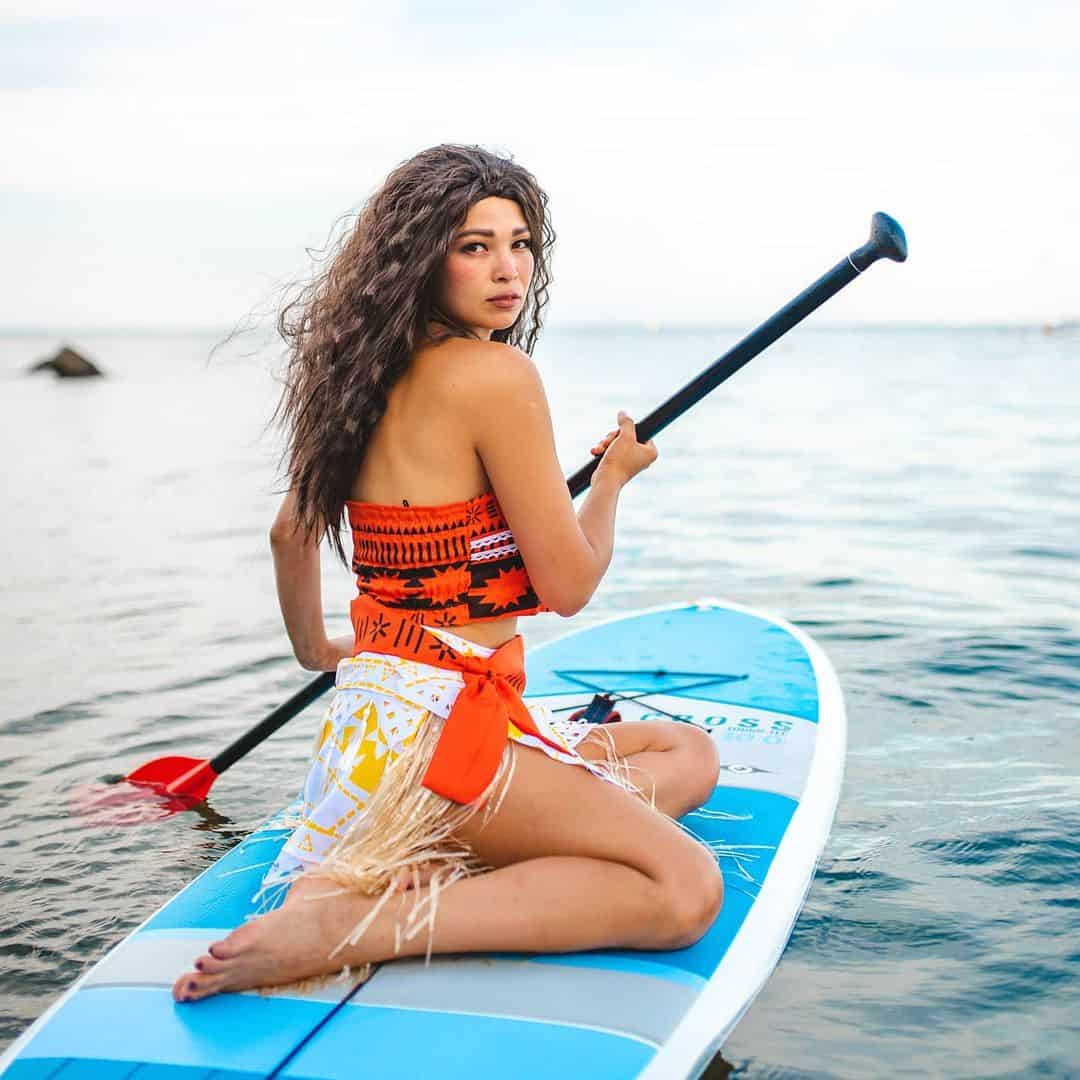 Who says Moana is just for kids? Sport this Polynesian warrior costume with your sunkissed skin and long wavy hair. Accessories your hair with a flower crown to complete this island princess look.
Nurse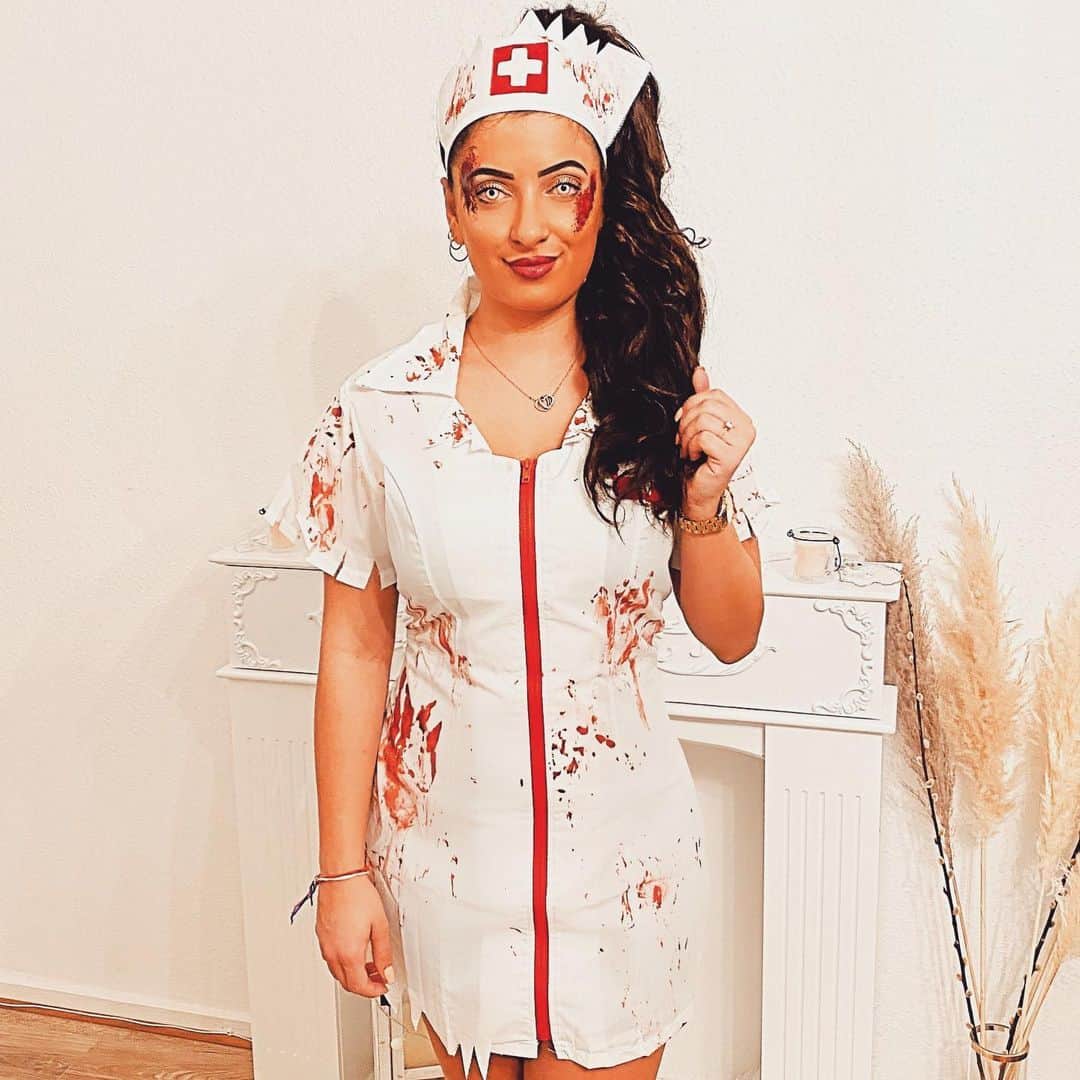 You can be sexy or scary. But either way, your nurse costume is still a staple in the Halloween party scene. Even with your simple costume, you can wear a creative hairstyle for girls with long hair to add contrast. You can accessories with a nurse cap or add highlights and hair colour to your curls.
Jasmine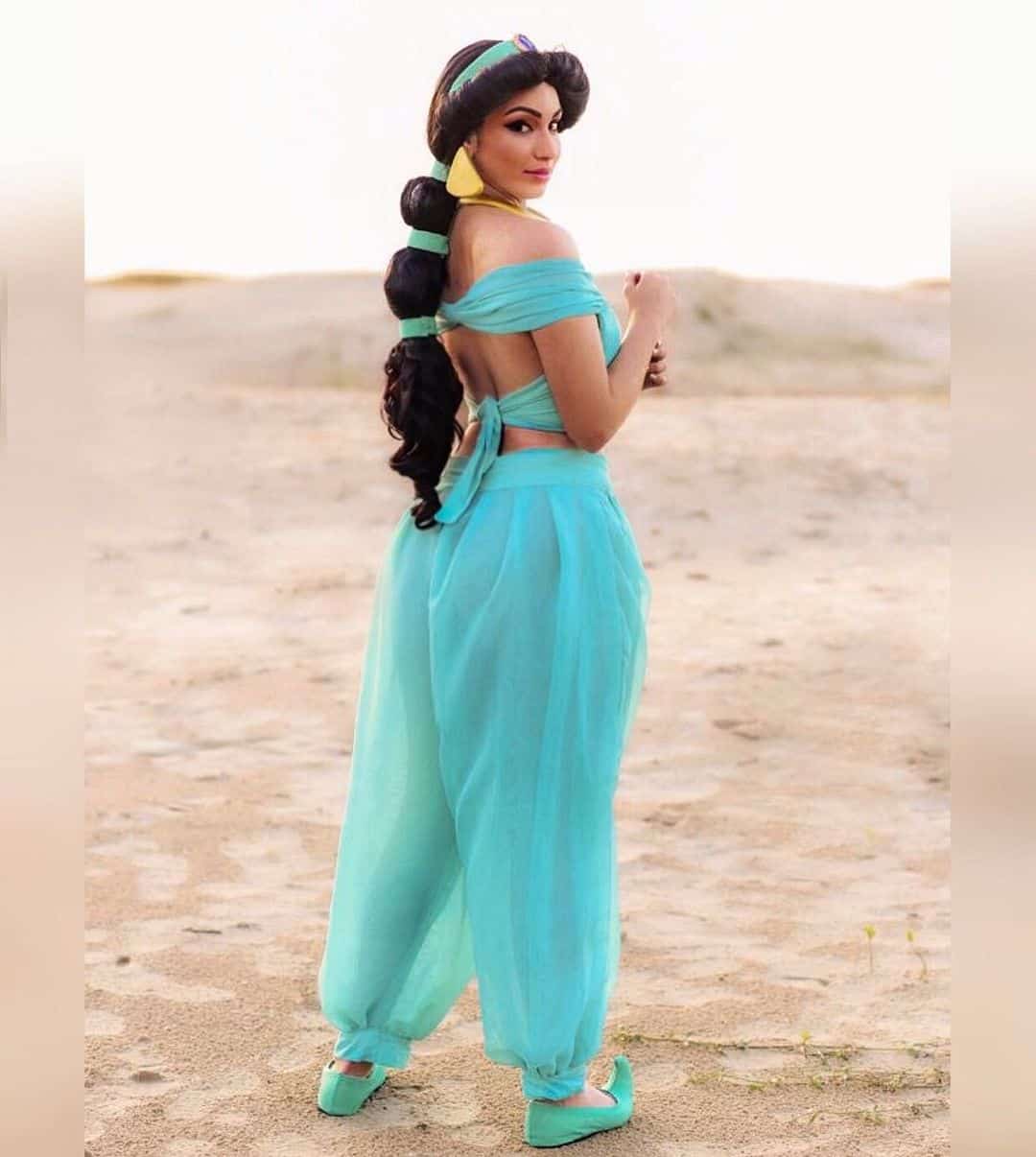 Princess Jasmine costume is one Halloween costume that needs extra effort. You need to match your embellished and rich-coloured costume with a very striking Arab look. Plus don't forget her signature hairstyle. Tie your curly long hair in a puffy ponytail and accessories with gold or colourful band.