There are many different curly hairstyles for long hair. Some of the most popular styles include Classic ponytail, The updo, French braids, fishtail braids, and Dutch braids. Check out 24 long curly hairstyles that will give you a fresh new look to start the second half of the year.
Classic long curls
The classic long curly hairstyle is a timeless look that can be worn by anyone. It is a versatile style that can be worn both casually and formally. This hairstyle for curly hair is perfect for those with naturally curly hair, as it will accentuate your curls and give you a beautiful, feminine look. To achieve this look, simply curl your hair with a curling iron or hot rollers, and then let it loose. You can also add some hairspray to keep your curls in place. Let your hair down and let the volume speak for itself! But always remember to keep your luscious locks healthy by keeping them moisturized and hydrated.
Beachy curly hair
Be ready for summer with the beachy curly hairstyle. Bring out the boho chic in you with this effortless soft
wavy hairstyle
. This easy style for long natural hair will bring life and volume to your thin strands. Curl your hair with a large-barrel curling iron, and then tousle it with your fingers to create loose, natural-looking waves to get this look. This style is best for those with naturally curly or wavy hair, as it will help to accentuate your natural texture. To keep your waves looking their best, be sure to use a sea salt spray on damp hair before you curl it.
Vintage curls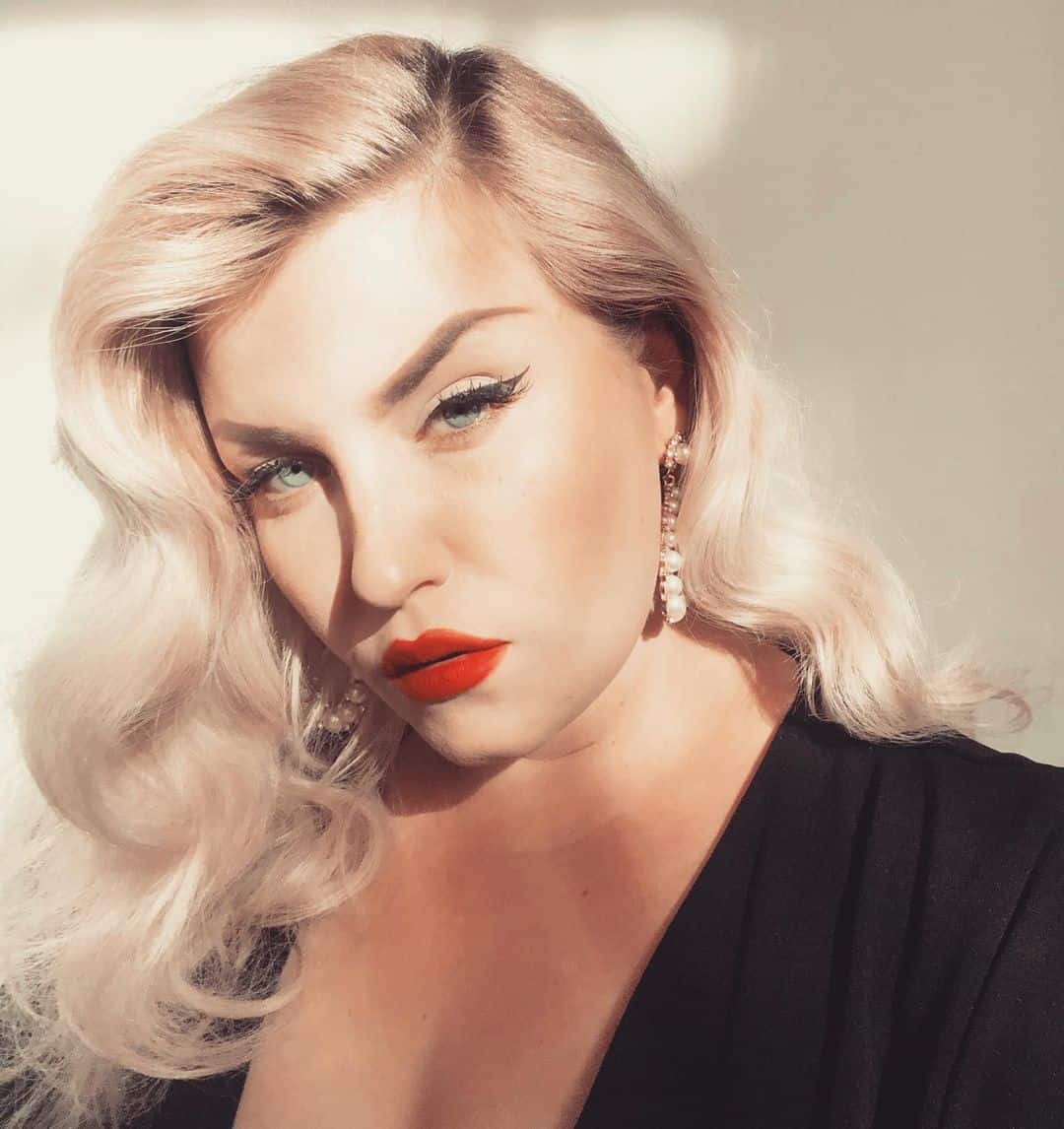 Put glam to your hairstyling with this retro style. Vintage curl is a classic look that brings Hollywood glamour and makes you feel like an A-lister. Pair your vintage curls with red lipstick and eyebrows on fleek for perfect styling.
Extra long braids
If you feel like taking your curls to the next level then this hair look is for you. Not only are long braids an uber-cool hairstyle, but they also protect your hair from damage and breakage. You can even add colorful beads and ribbons to make them extra fun.
Half-up curls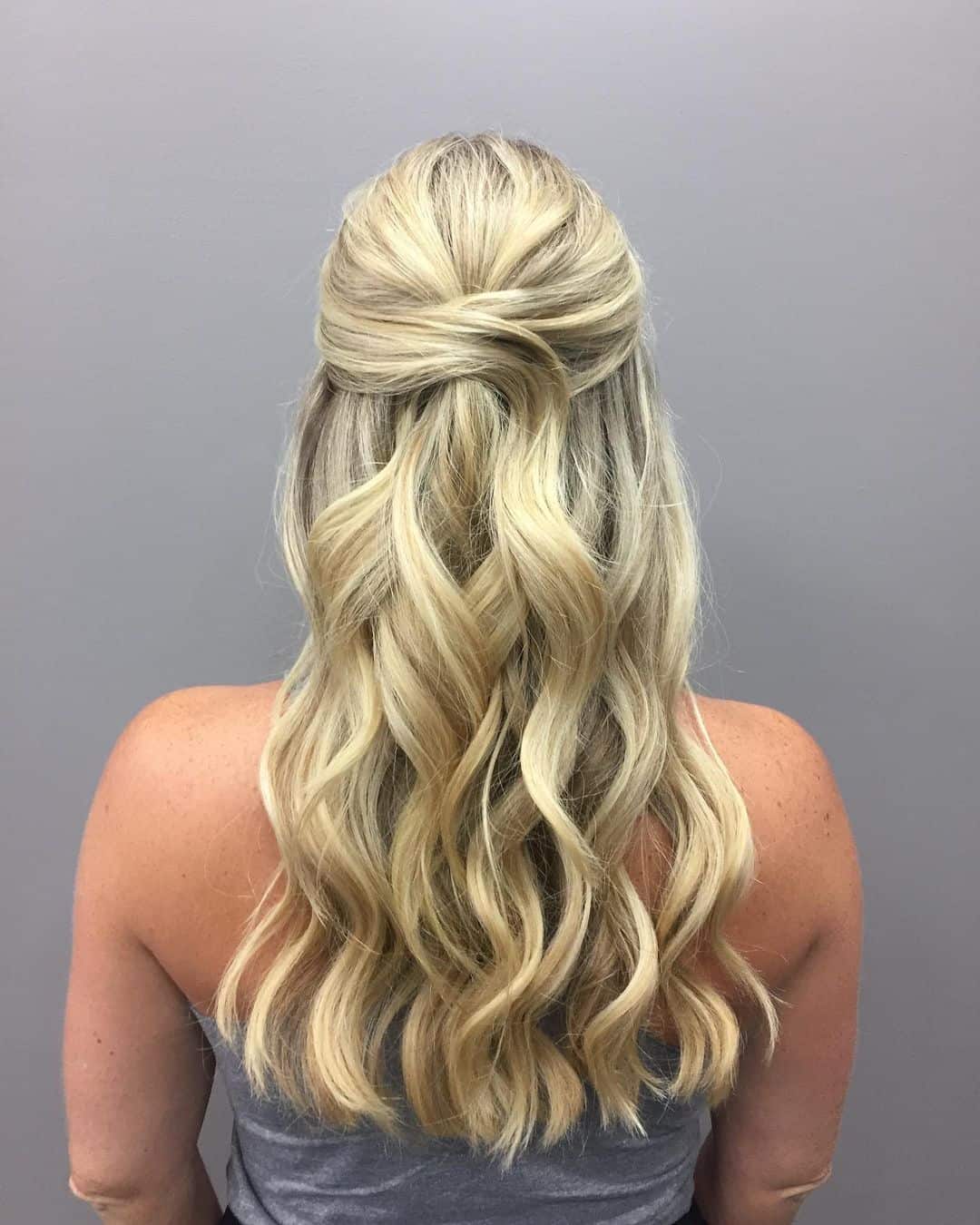 Feel like a lady with this hairstyle that you can wear to a prom, a friend's wedding, or just a simple dinner date with your partner. This versatile wavy and curly look are easy and simple yet very elegant.
Half-up bun
Another easy hairstyle for long curls. Give yourself a messy but cool look for a walk in the park or just hanging around with friends. Use a soft curling gel to keep enhance the volume of your natural curls.
Long Afro
If you want to claim your place, long afro will do the job. These voluminous long curls will make you the center of attention. Make sure your kinky hair is healthy by using hair care products specially made for your afro hair.
Long ponytail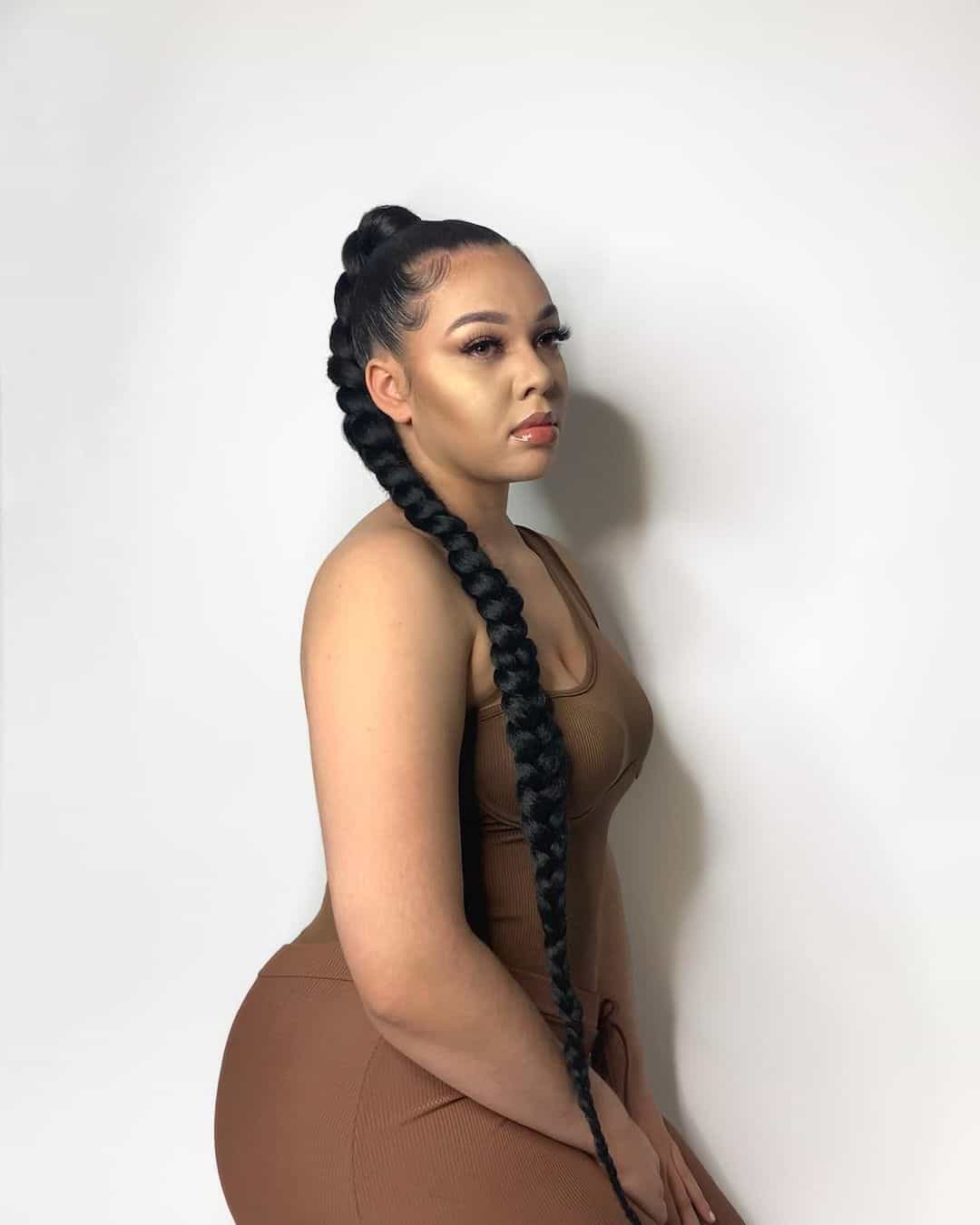 Protect your curly hair with this cool and elegant hairstyle. A little time-consuming but this will surely make you feel like Arian Grande but with a twist. Gather your hair on top of your head and braid the rest of the hair.
Low bun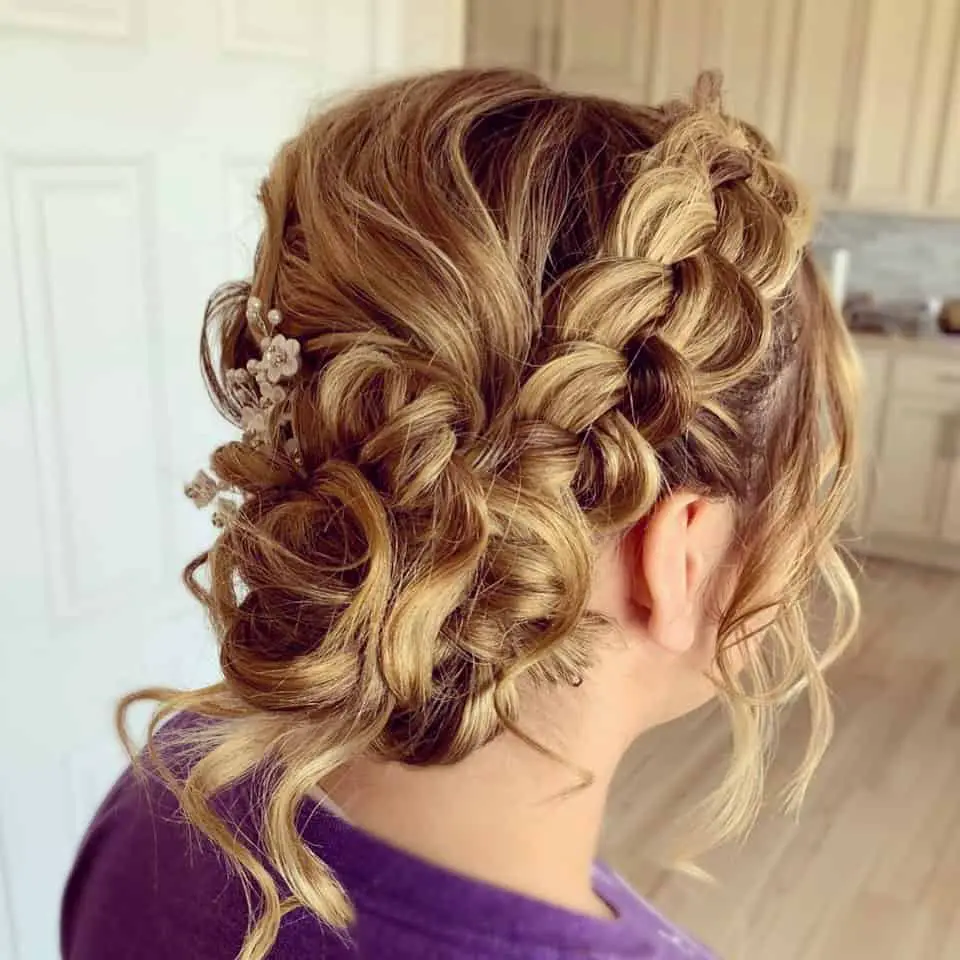 Space bun for long curly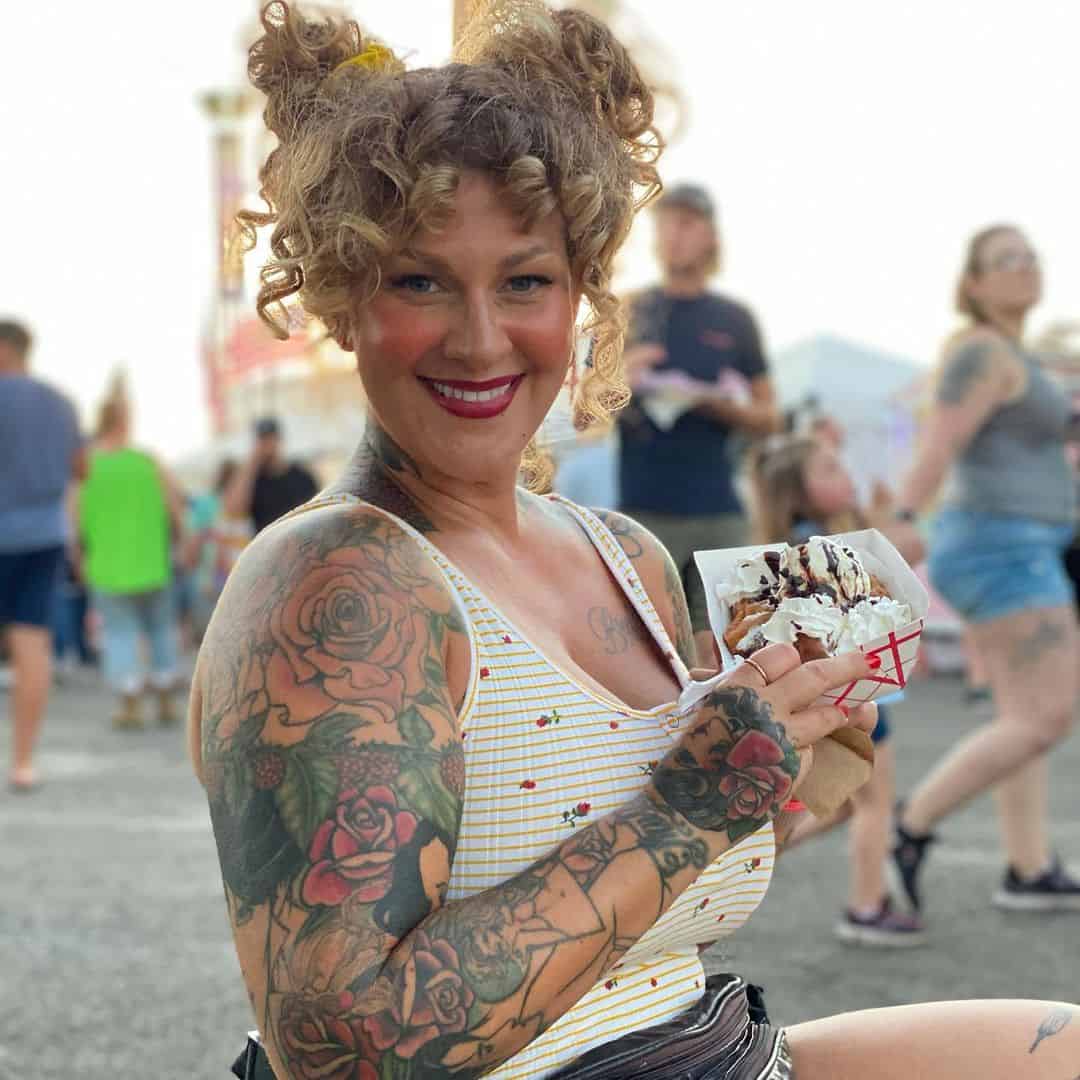 If you want a fun and funky look, this one is for you. Even if you are not a Star Wars fan, you can still sport this Princess Leia-inspired hairstyle. Part your hair in the middle and tie your hair in a bun on 2 sides of your head.
Curls with bangs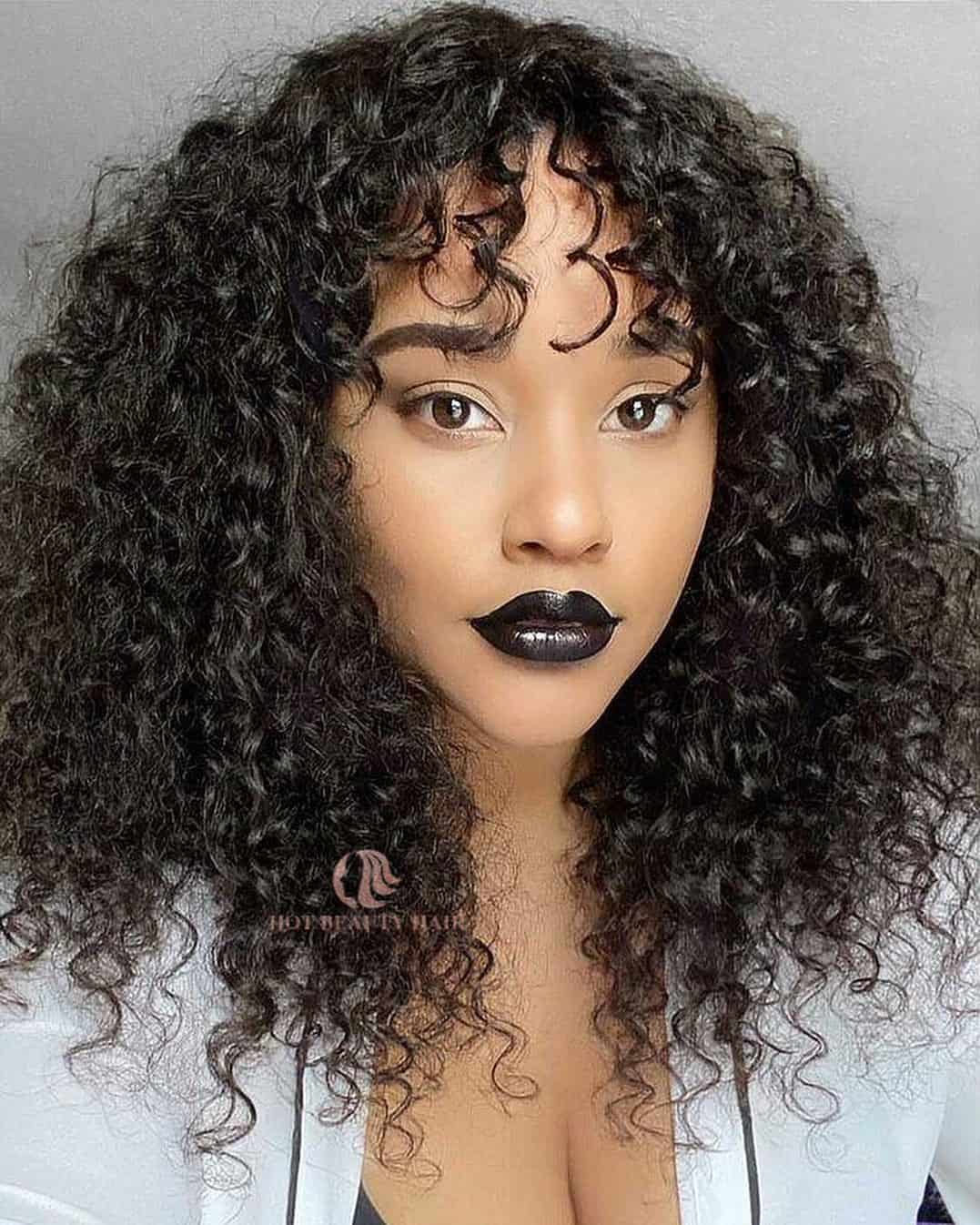 Add curly bangs to your hairstyle and accentuate your face. Curly bangs add softness to your overall facial feature making you look younger. You can do a short curly bang or side part bangs and even middle part bangs.
Curly cornrow twist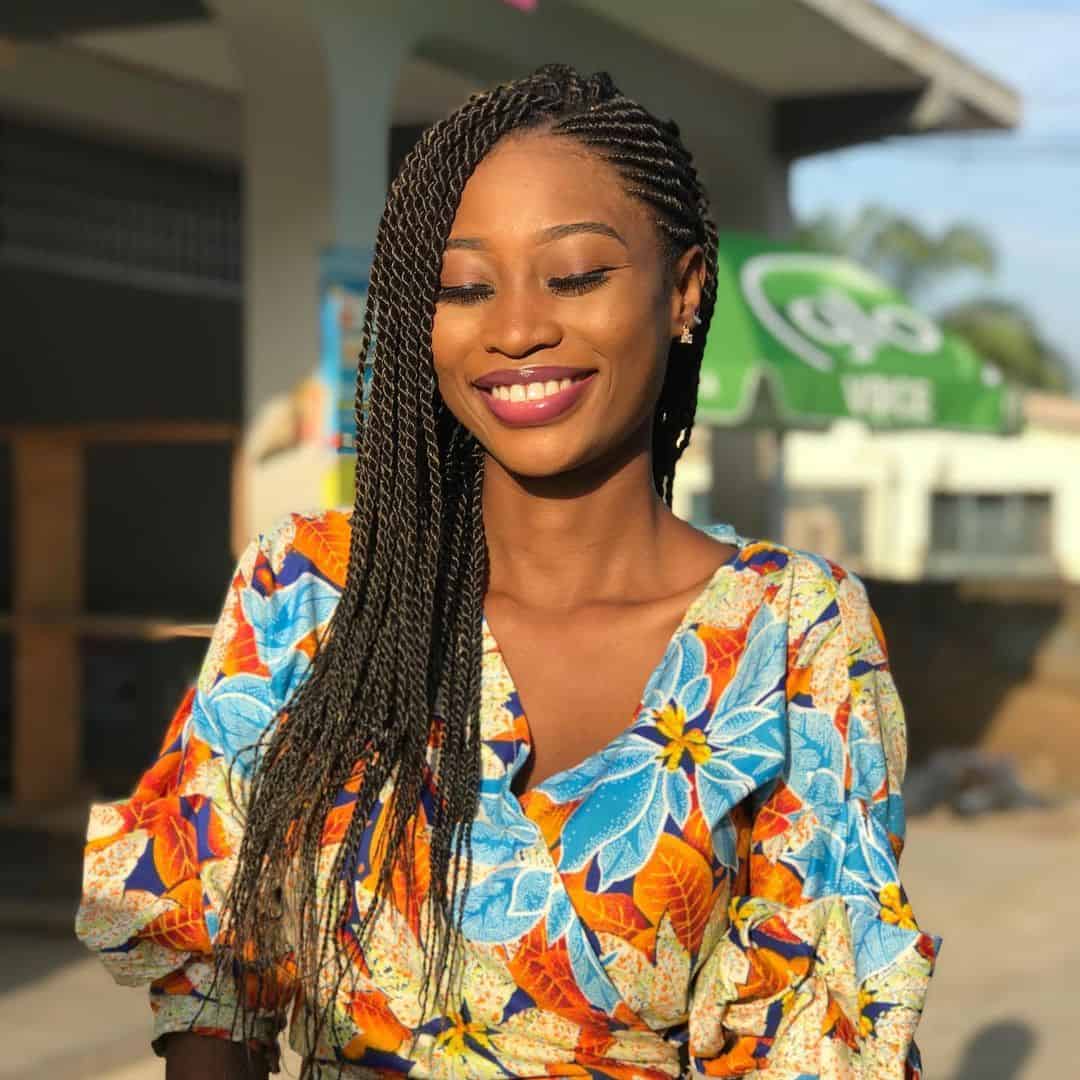 The cornrow twist is a variation of the protective cornrow hairstyle. Twists are easier and faster to do although they don't last as long as braids do. But they are equally stylish and trendy curly hair look.
Wedding updo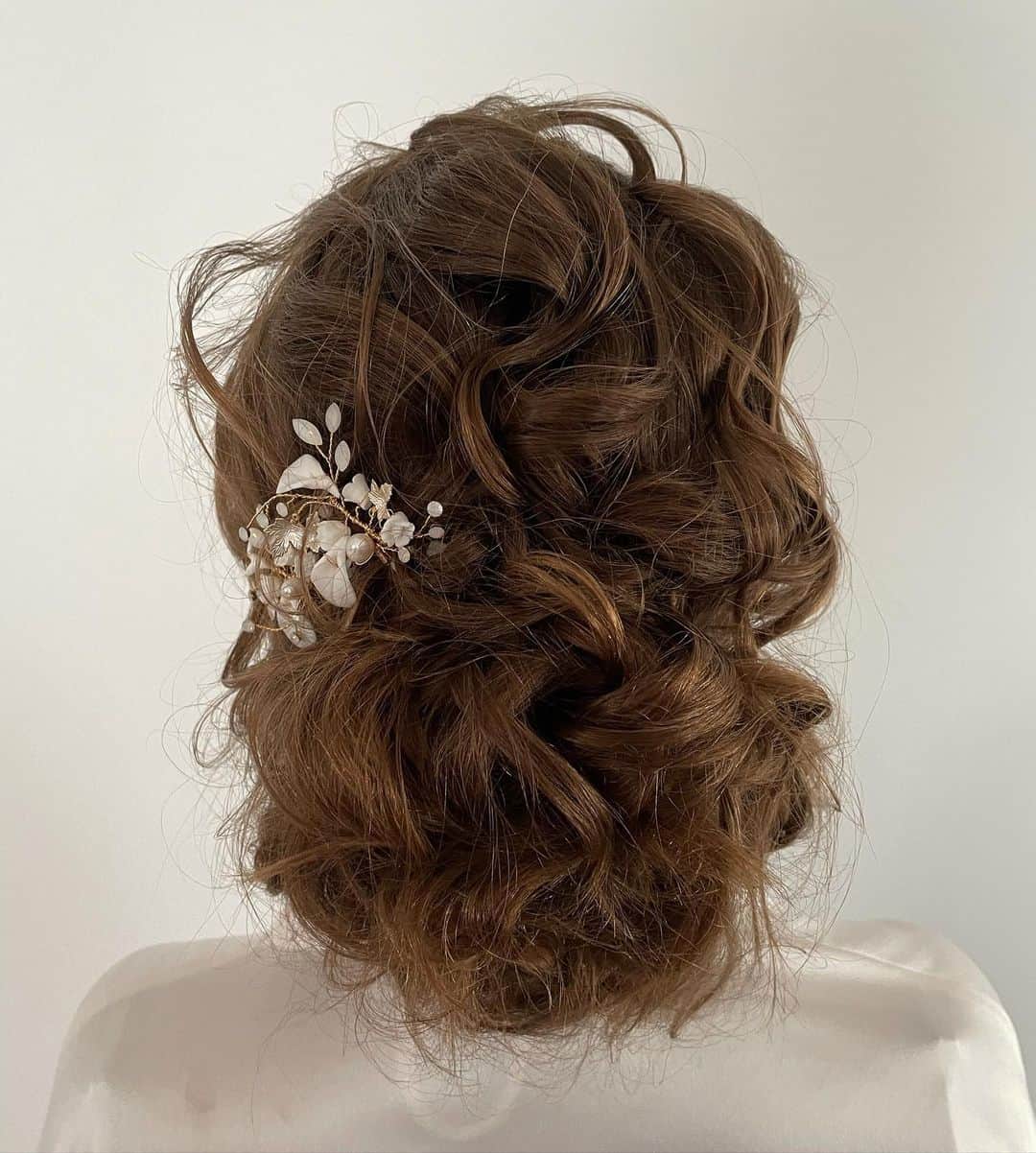 Layered curls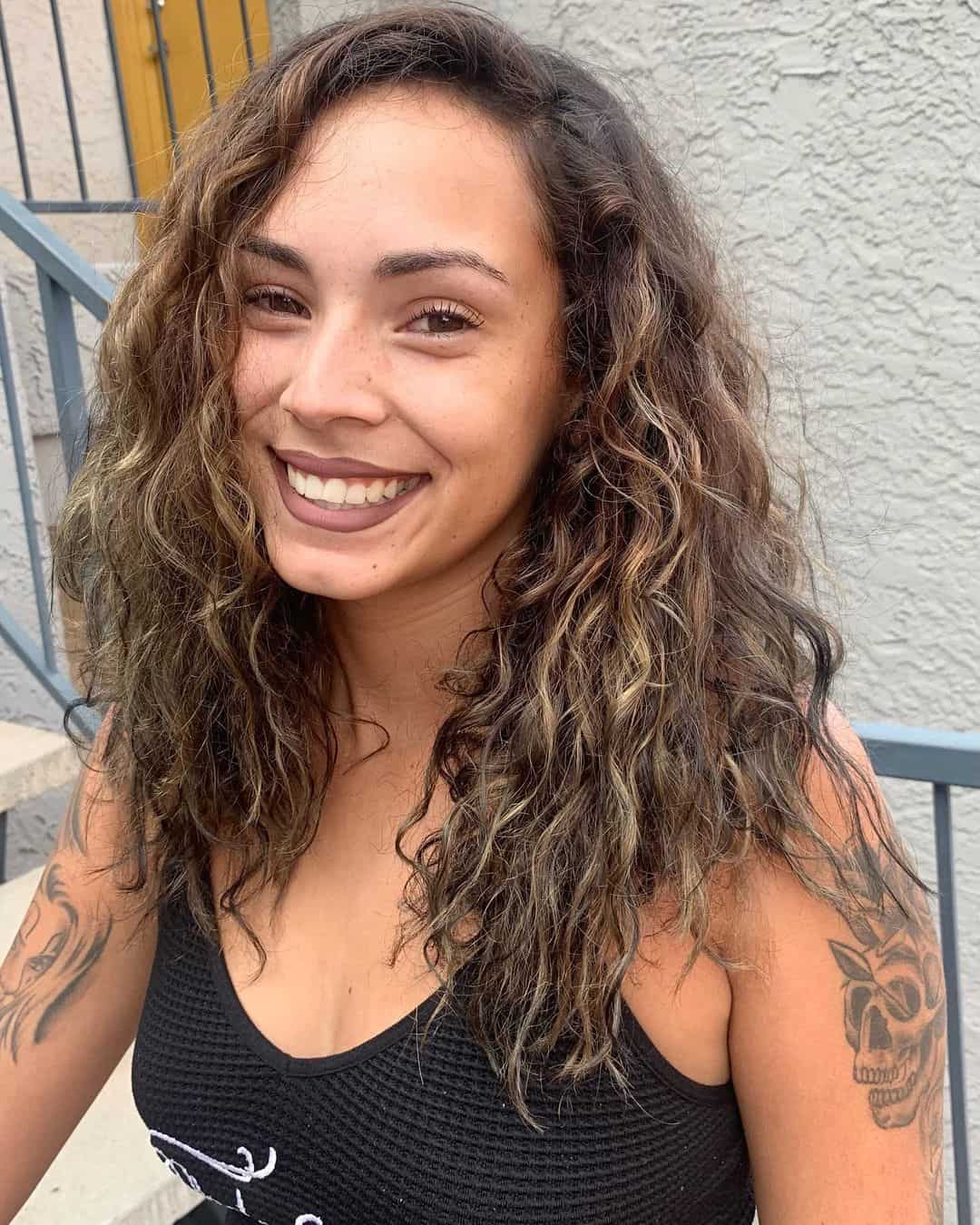 High ponytail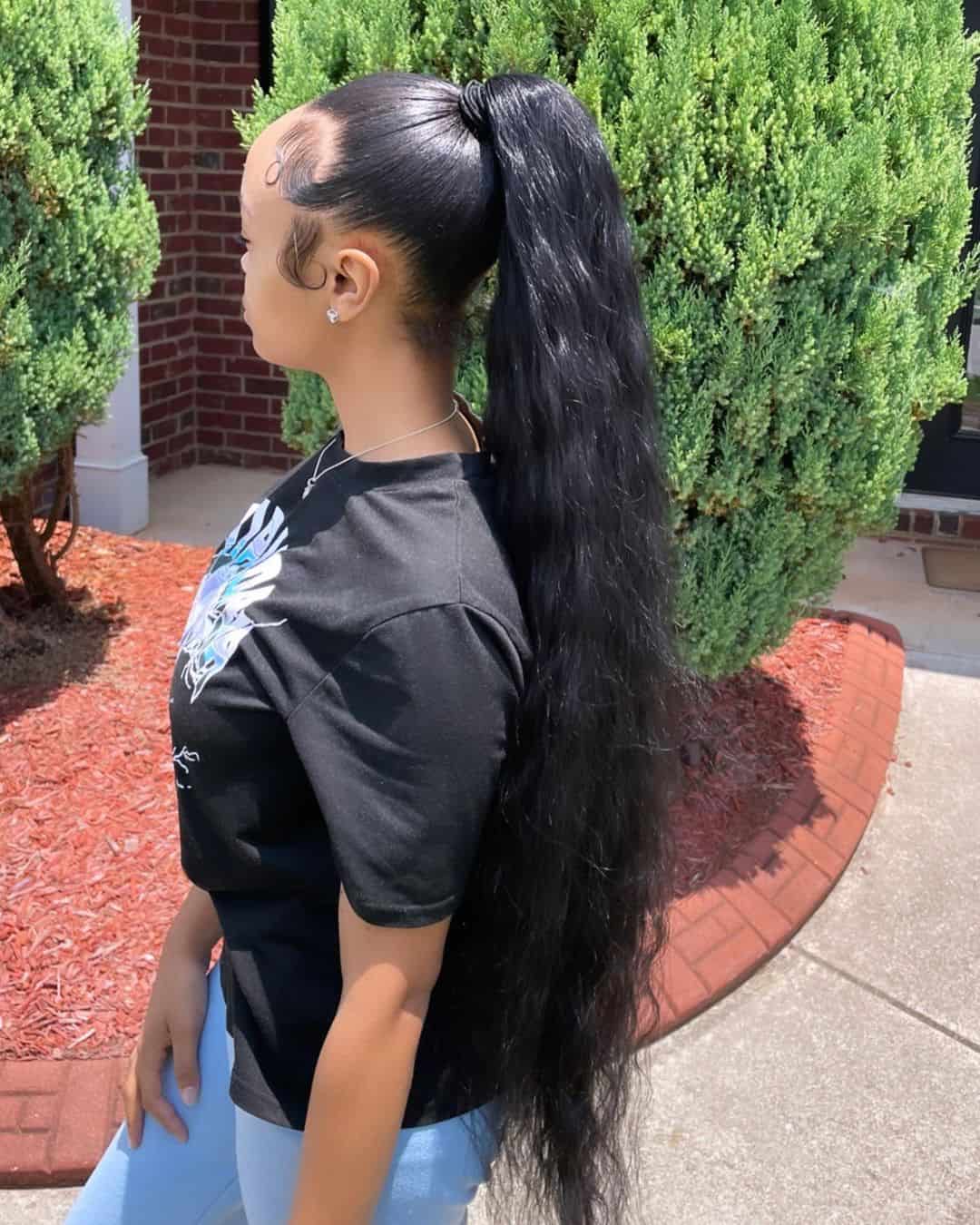 Sleek and volume in one long hairstyle for thick hair! Tie your hair in a high bun making and let the rest of your curly hair fall naturally at the back. Use a nourishing hair gel to keep your curly ponytail sleek and shiny. You can also style your edge for added finesse.
Long yarn braids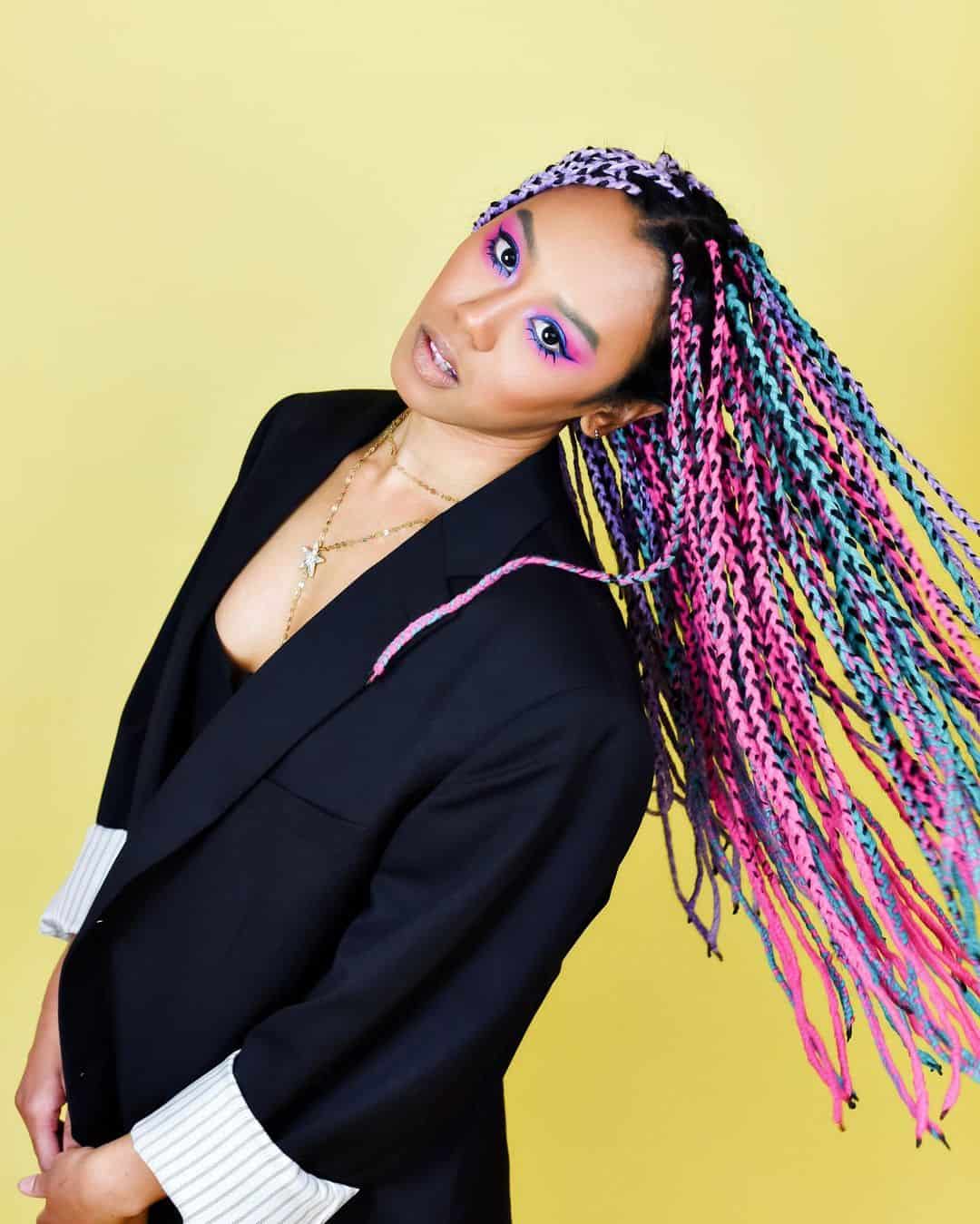 Milkmaid braids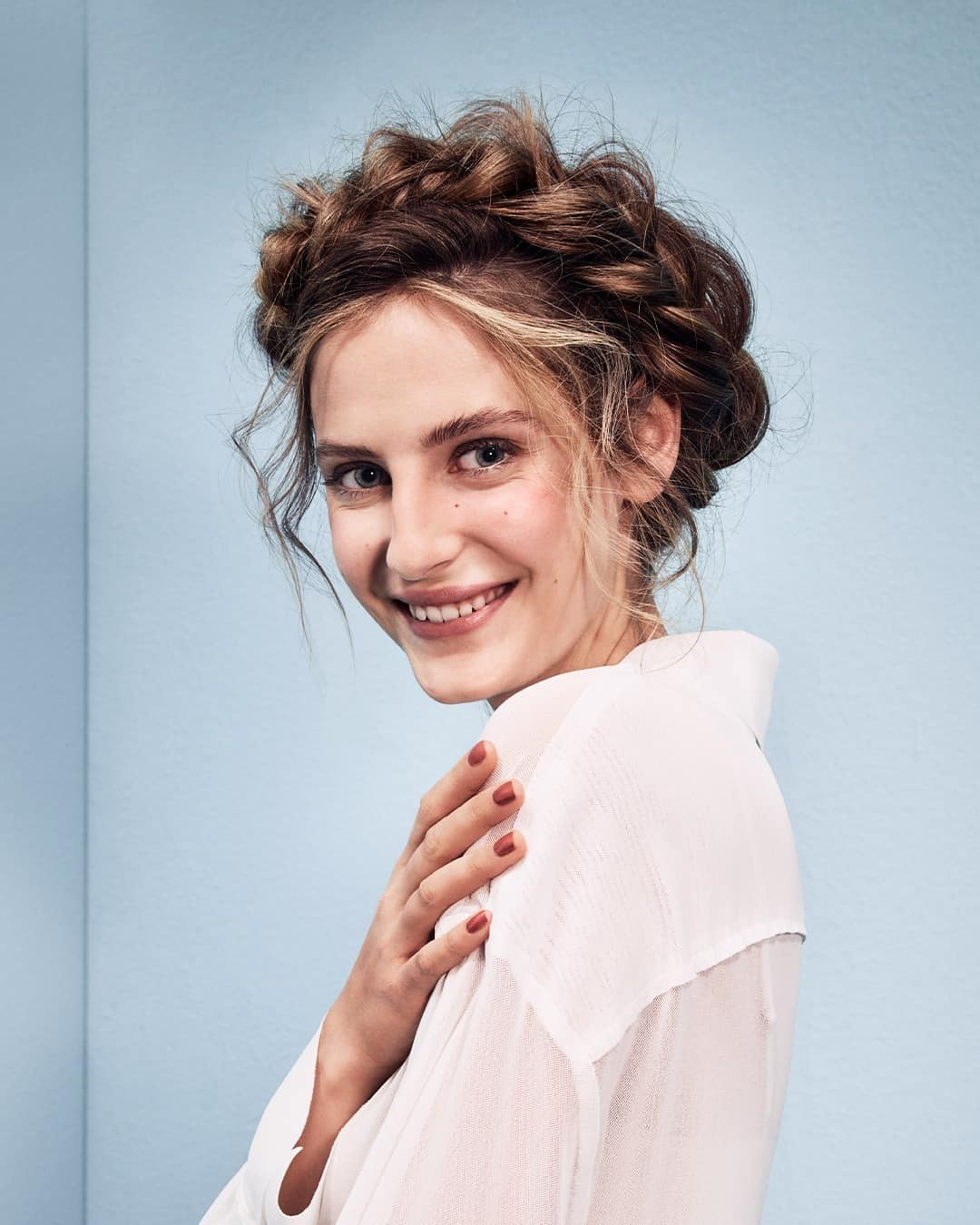 Similar to crown braids, milkmaid braids also form a halo of braided hair on top of the head. This curly hair idea may look simple but its sure needs practice and patience. But once you get the hang of it, you are sure to look elegant with your natural hair.
Twisted braided bun
Part your hair in center and braid the hair on 2 sides starting from the temple to the back. Once the braids meet at the nape, tie them in a bun. You can do a messy hair bun to complement this simple hairstyle. To achieve this look, start by twisting the hair into a rope-like shape. Then, braid the hair tightly and secure it with an elastic band. Finally, twist the braid into a bun shape and secure it with hair accessories like bobby pins.
Pineapple Curls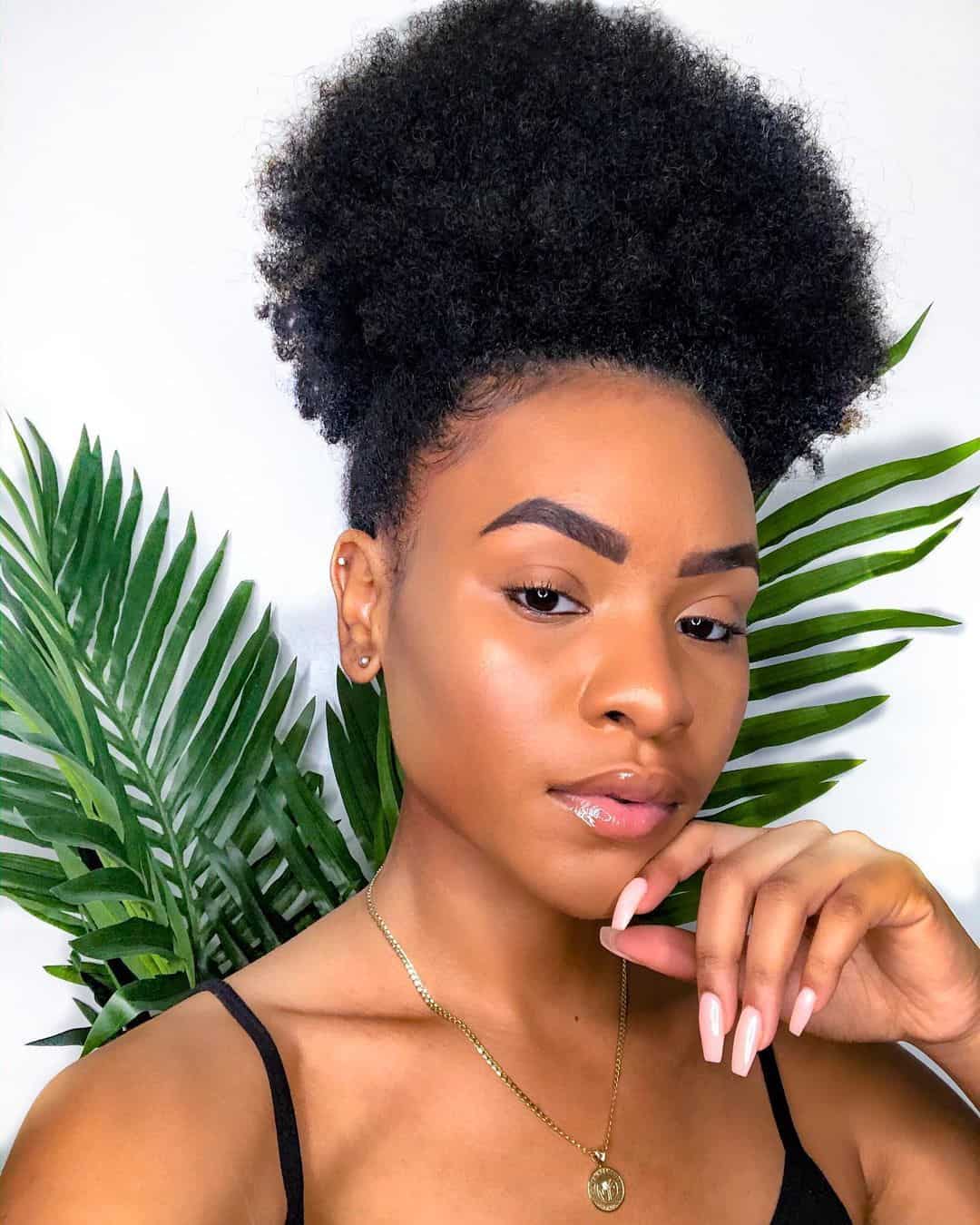 Fashion clips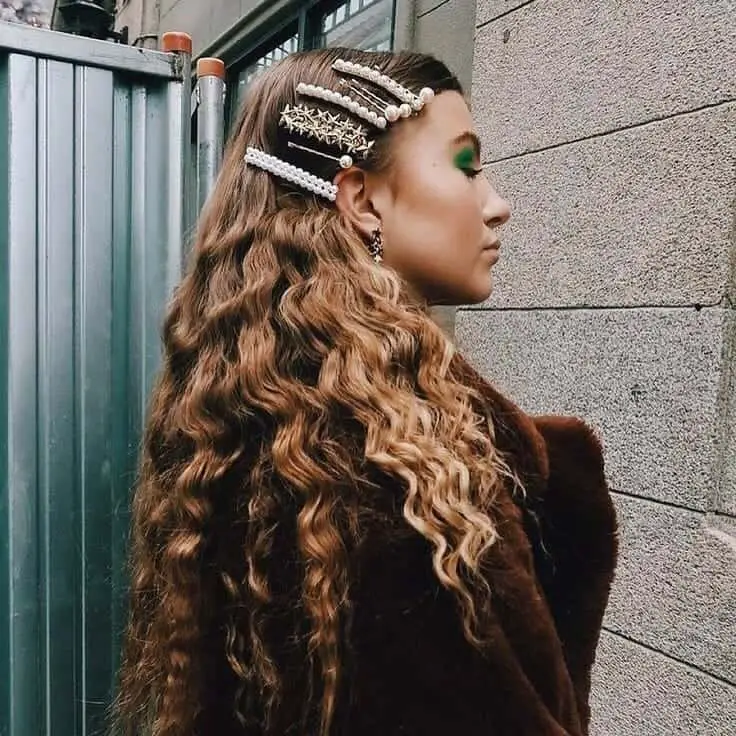 Scarf hairstyle for long curly hair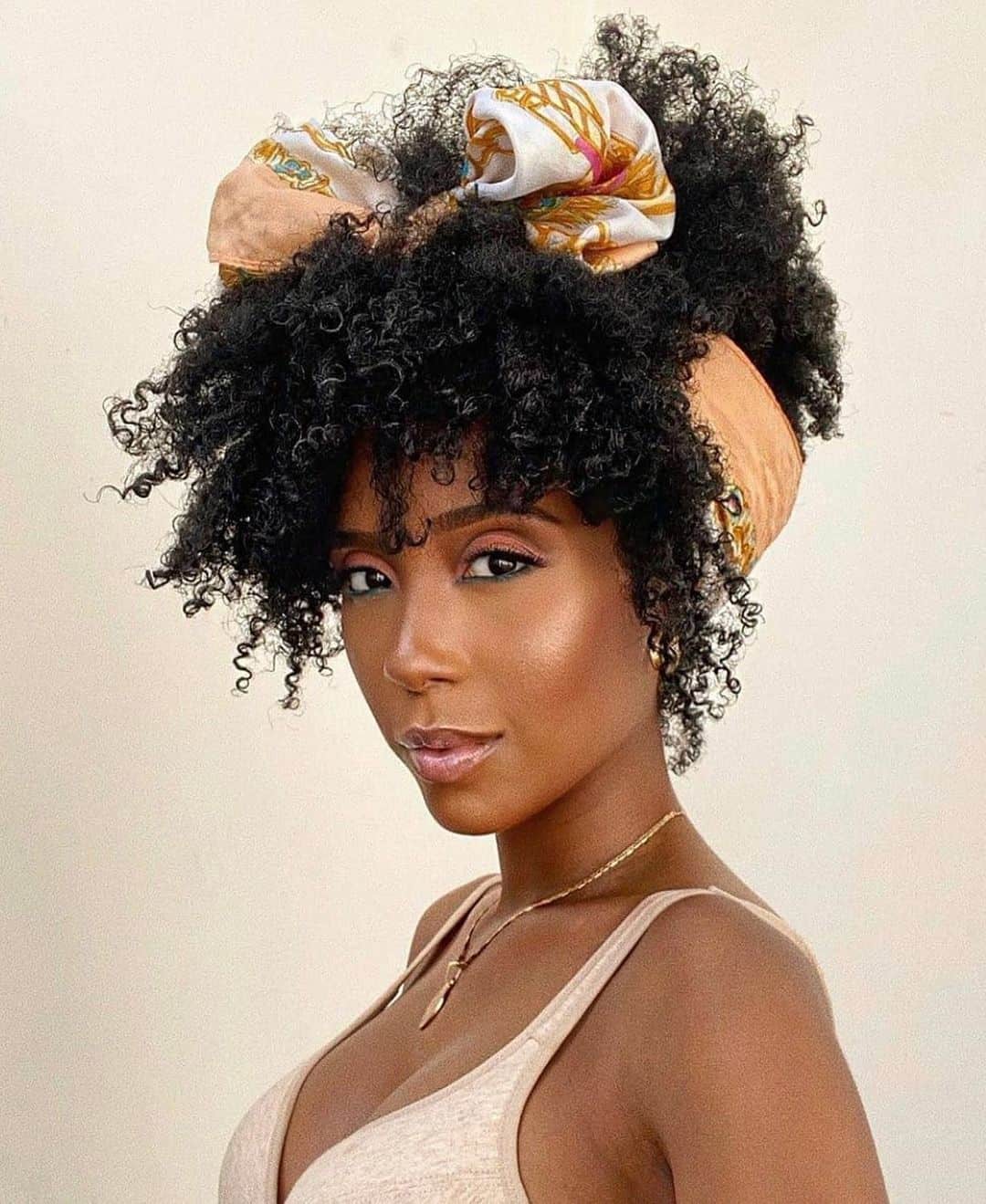 Feel like going to paradise and beaches by wearing your hair scarf. Choose from a variety of colors that can match your outfit. Remember to choose a silk or satin scarf to protect your hair strands while being stylish.
Deep side parted curly hair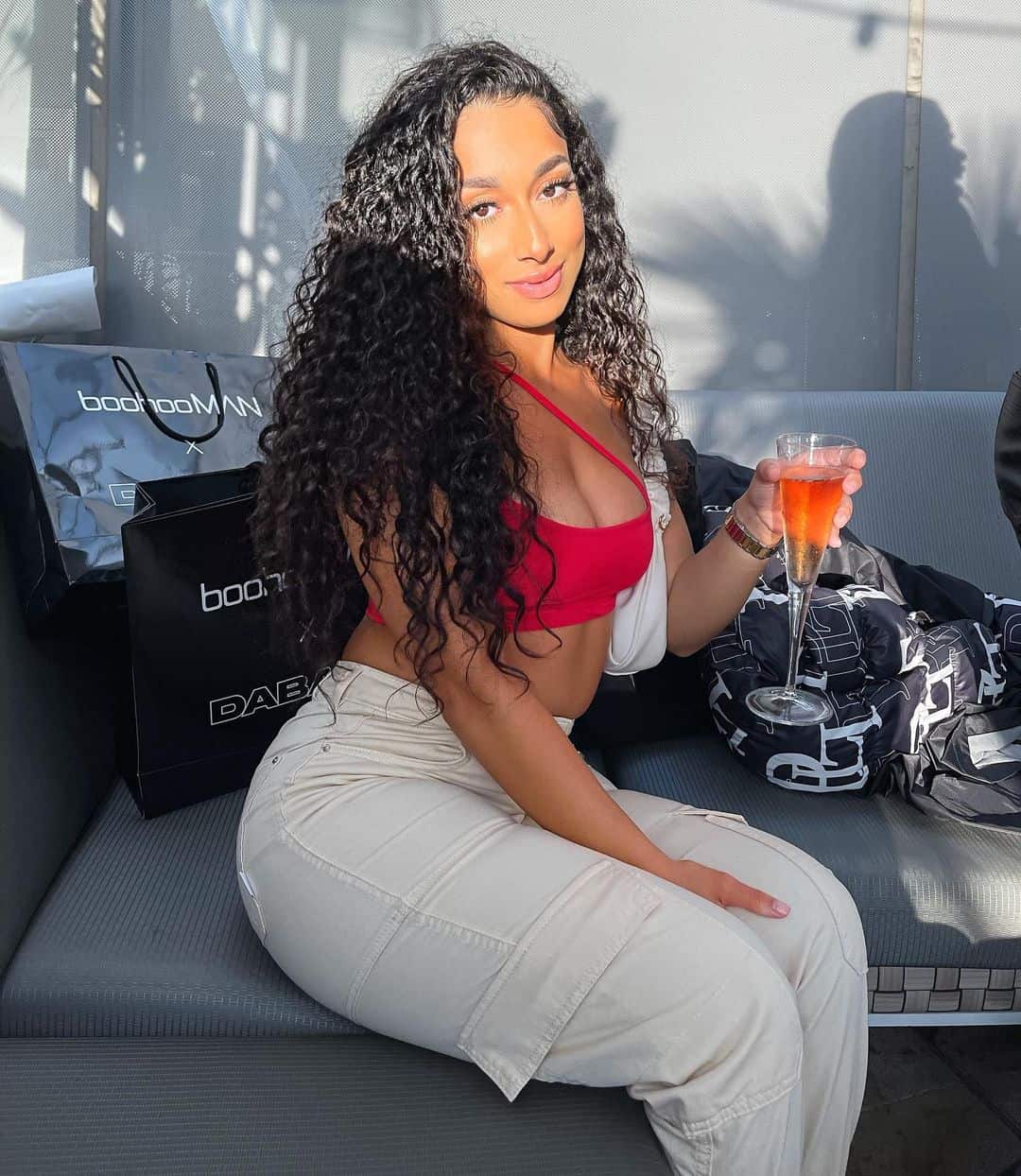 A simple and easy way to instantly change your look is by doing a deep side part section of hair. Make sure that the deep part will highlight the best side of your face.
Middle part curly hair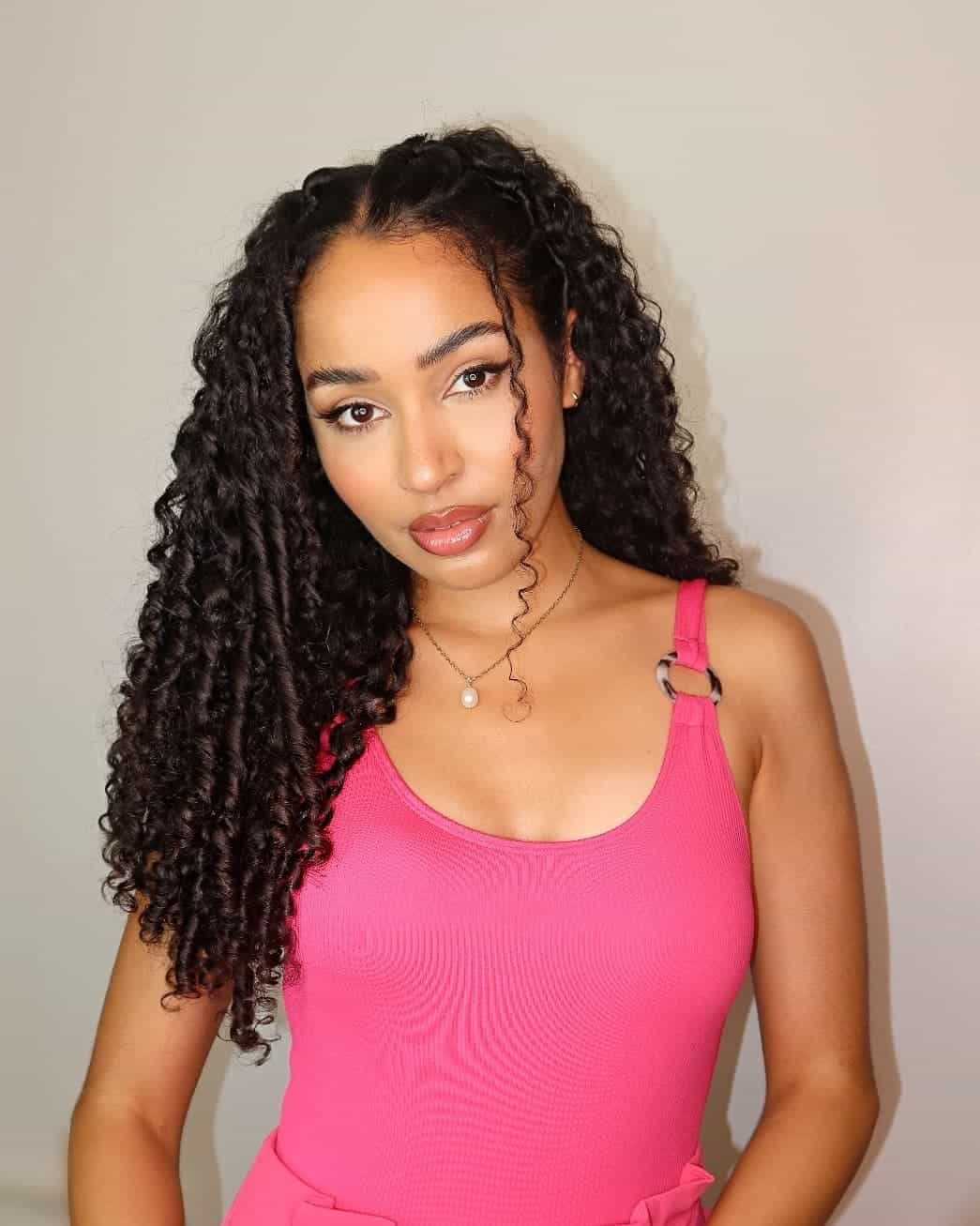 If you do not have the time to style your curly hair, do a middle part and just let your natural curls flow naturally. A simple yet effective way to frame your face and still look chic.
90s tendrils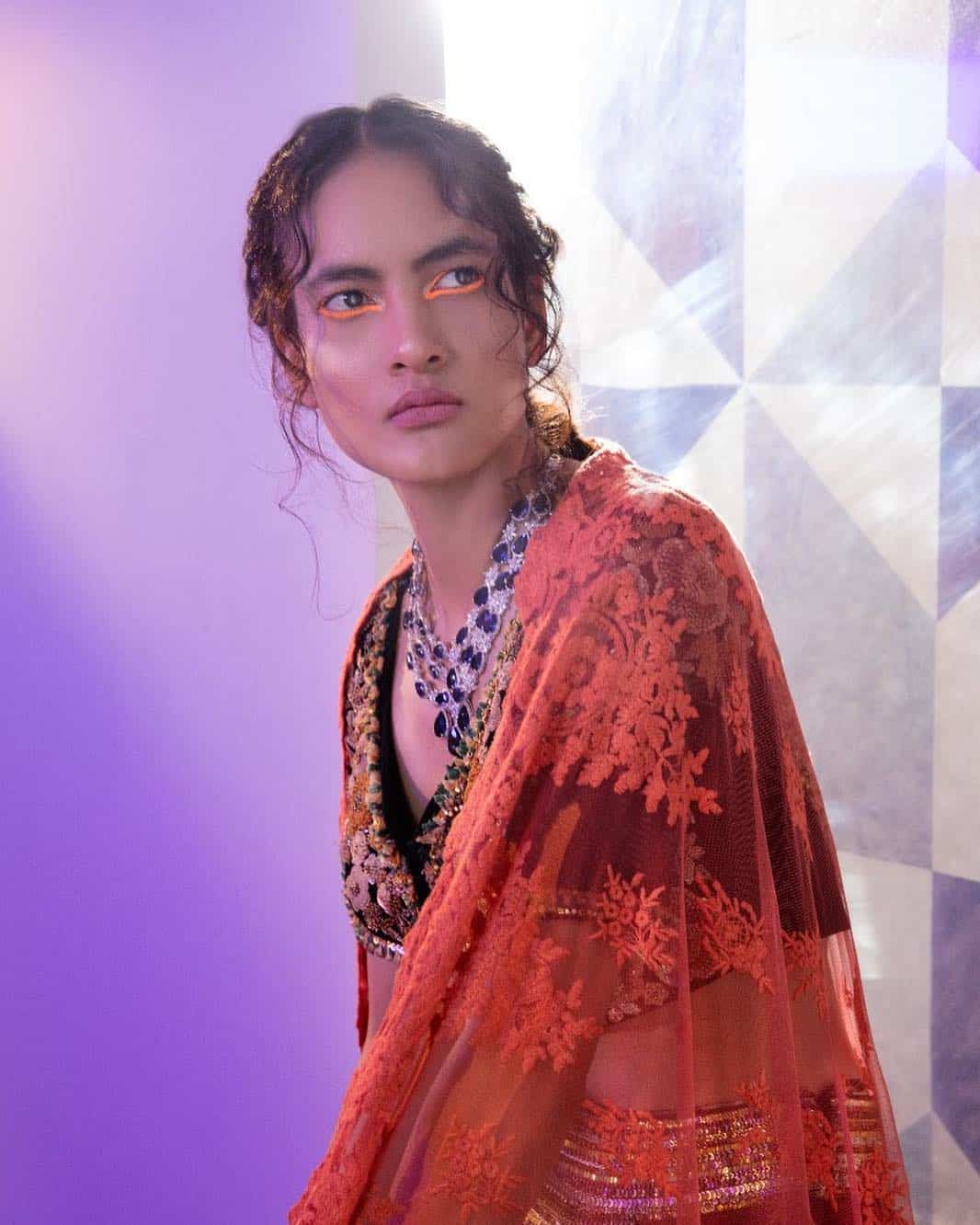 '90s tendrils are coming back on trend! These trendy natural curly hairstyles will frame your face and instantly make it look slimmer. This works best for the circular and oval-shaped face. Women with an oblong face should shy away from this as it makes the face look longer.