There are many different curly hairstyles for long hair. Some of the most popular styles include Classic ponytail, The updo, French braids, fishtail braids, and Dutch braids. Check out 24 long curly hairstyles that will give you a fresh new look to start the second half of the year.
Classic long curls
The classic long curly hairstyle is a timeless look that can be worn by anyone. It is a versatile style that can be worn both casually and formally. This hairstyle for curly hair is perfect for those with naturally curly hair, as it will accentuate your curls and give you a beautiful, feminine look. To achieve this look, simply curl your hair with a curling iron or hot rollers, and then let it loose. You can also add some hairspray to keep your curls in place. Let your hair down and let the volume speak for itself! But always remember to keep your luscious locks healthy by keeping them moisturized and hydrated.
Beachy curly hair
Be ready for summer with the beachy curly hairstyle. Bring out the boho chic in you with this effortless soft
wavy hairstyle
. This easy style for long natural hair will bring life and volume to your thin strands. Curl your hair with a large-barrel curling iron, and then tousle it with your fingers to create loose, natural-looking waves to get this look. This style is best for those with naturally curly or wavy hair, as it will help to accentuate your natural texture. To keep your waves looking their best, be sure to use a sea salt spray on damp hair before you curl it.
Vintage curls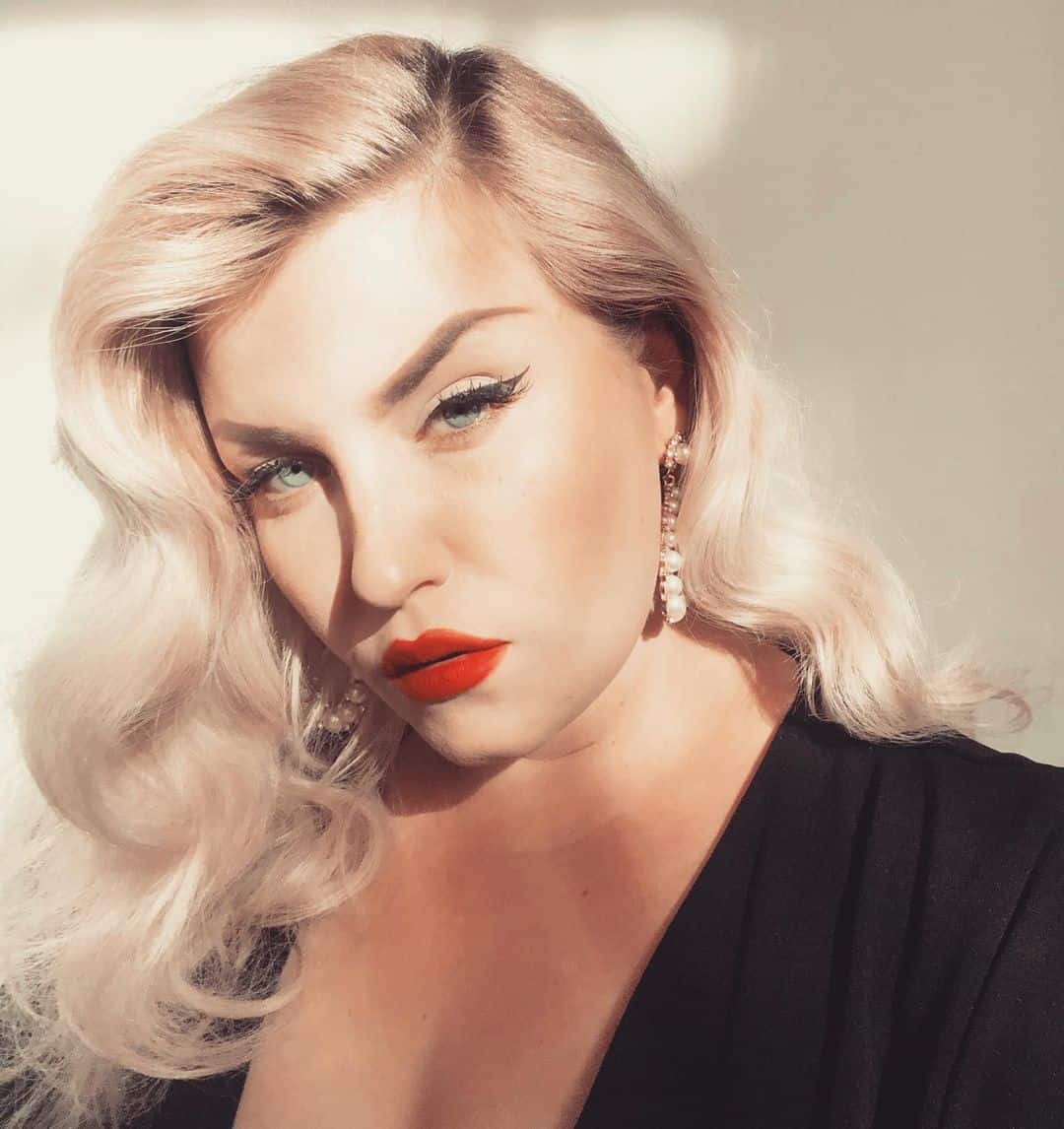 Put glam to your hairstyling with this retro style. Vintage curl is a classic look that brings Hollywood glamour and makes you feel like an A-lister. Pair your vintage curls with red lipstick and eyebrows on fleek for perfect styling.
Extra long braids
If you feel like taking your curls to the next level then this hair look is for you. Not only are long braids an uber-cool hairstyle, but they also protect your hair from damage and breakage. You can even add colorful beads and ribbons to make them extra fun.
Half-up curls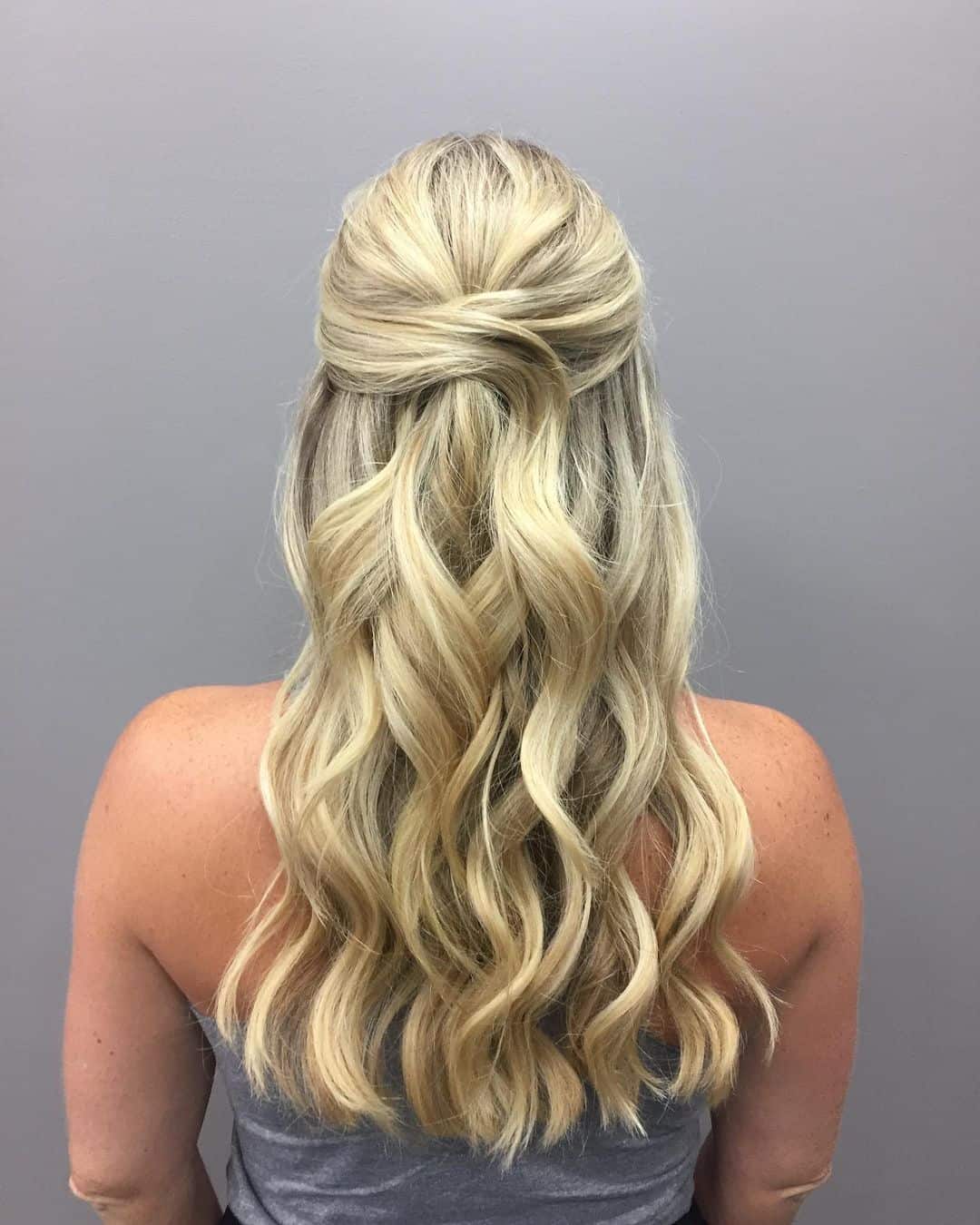 Feel like a lady with this hairstyle that you can wear to a prom, a friend's wedding, or just a simple dinner date with your partner. This versatile wavy and curly look are easy and simple yet very elegant.
Half-up bun
Another easy hairstyle for long curls. Give yourself a messy but cool look for a walk in the park or just hanging around with friends. Use a soft curling gel to keep enhance the volume of your natural curls.
Long Afro
If you want to claim your place, long afro will do the job. These voluminous long curls will make you the center of attention. Make sure your kinky hair is healthy by using hair care products specially made for your afro hair.
Long ponytail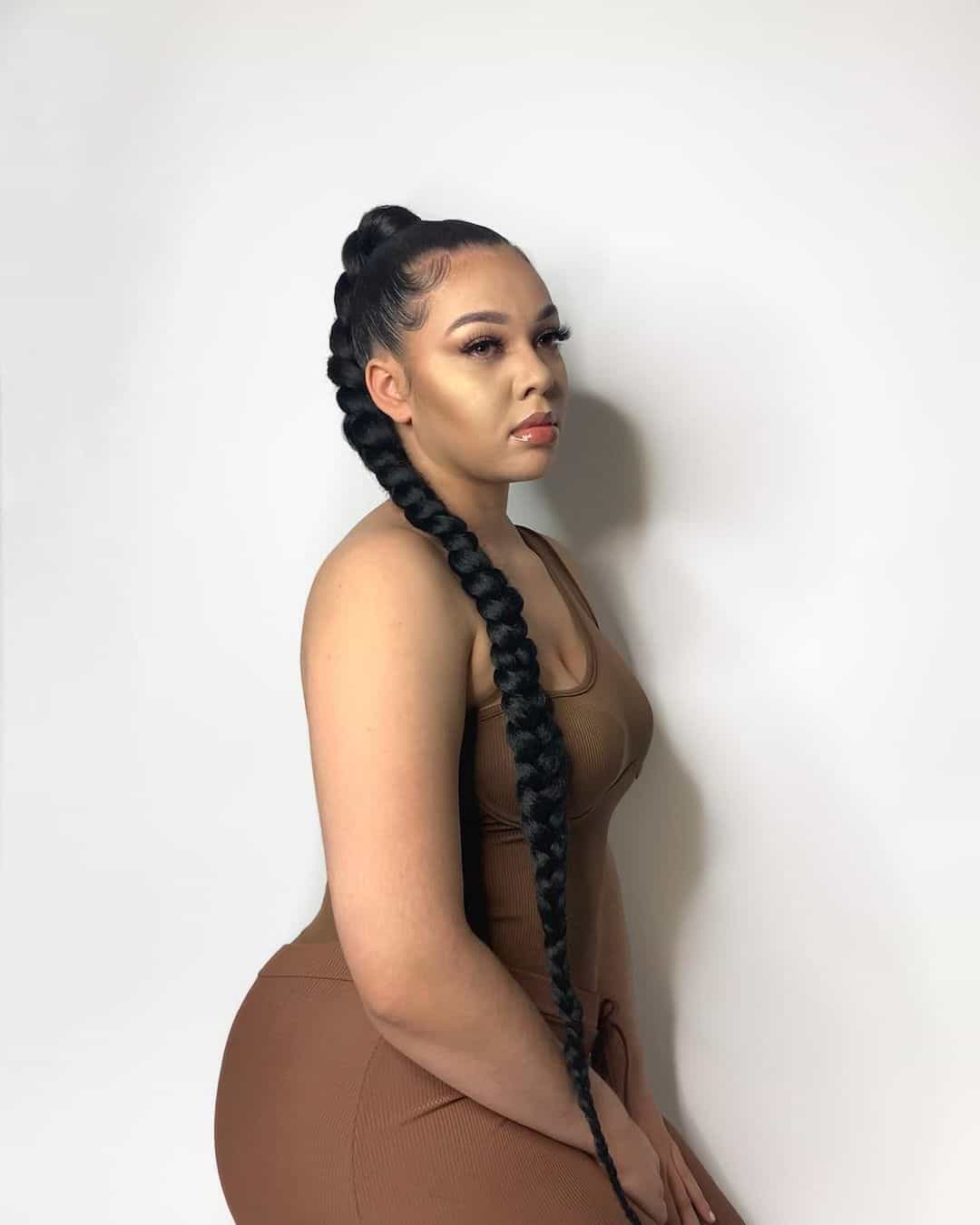 Protect your curly hair with this cool and elegant hairstyle. A little time-consuming but this will surely make you feel like Arian Grande but with a twist. Gather your hair on top of your head and braid the rest of the hair.
Low bun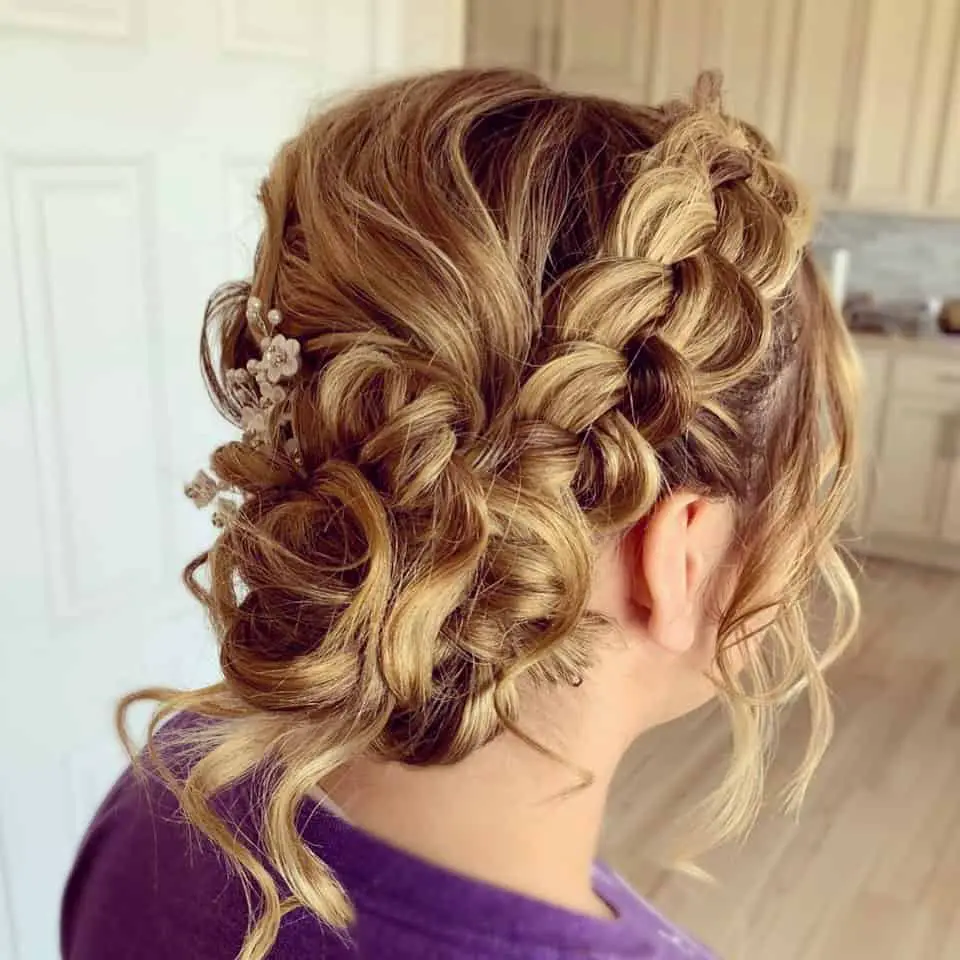 A low bun gives you an elegant look that can be worn on many different occasions. This is one favorite idea for the bride's maid or for formal ceremonies like
college graduation
. This messy but elegant hairstyle makes your facial features softer and more ladylike.
Space bun for long curly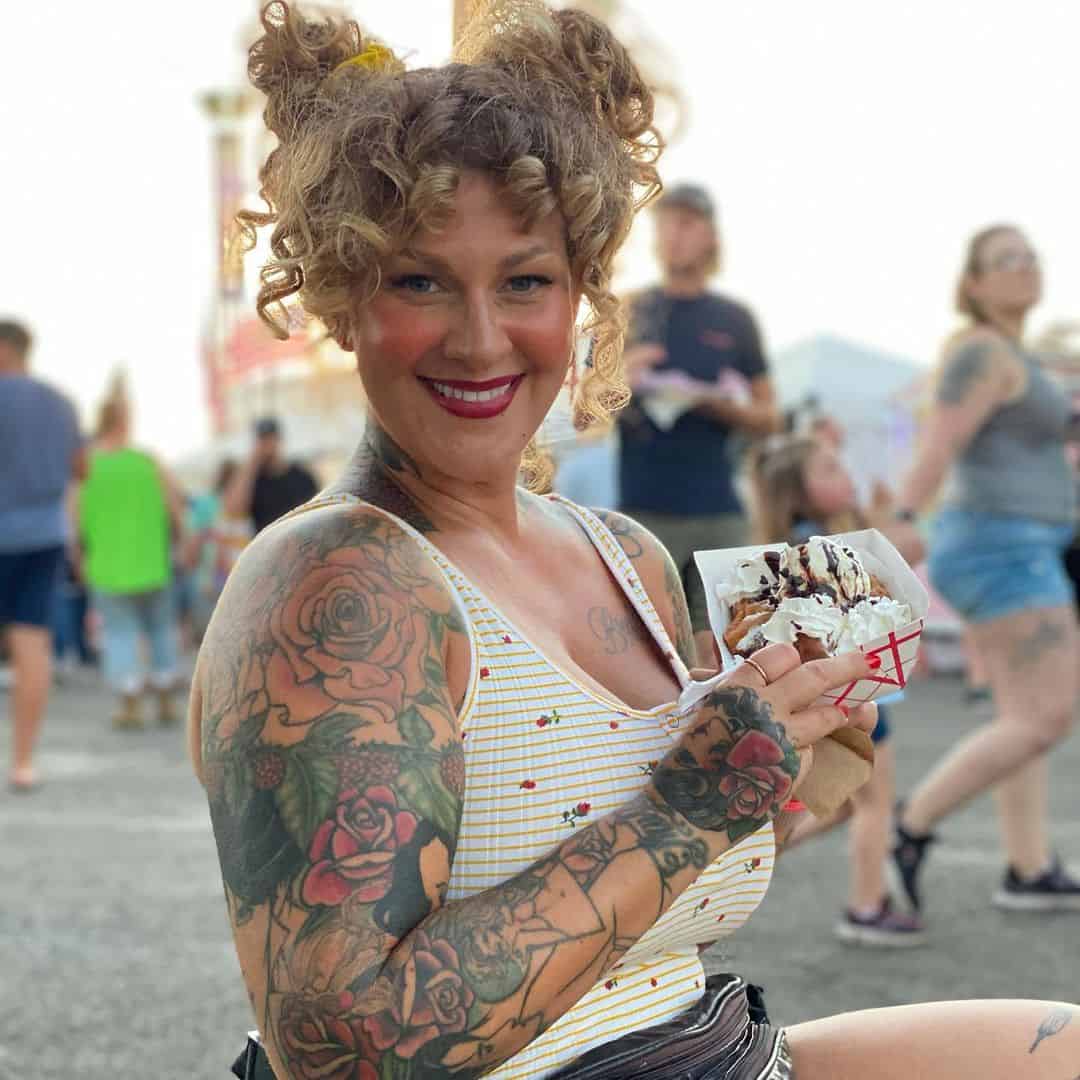 If you want a fun and funky look, this one is for you. Even if you are not a Star Wars fan, you can still sport this Princess Leia-inspired hairstyle. Part your hair in the middle and tie your hair in a bun on 2 sides of your head.
Curls with bangs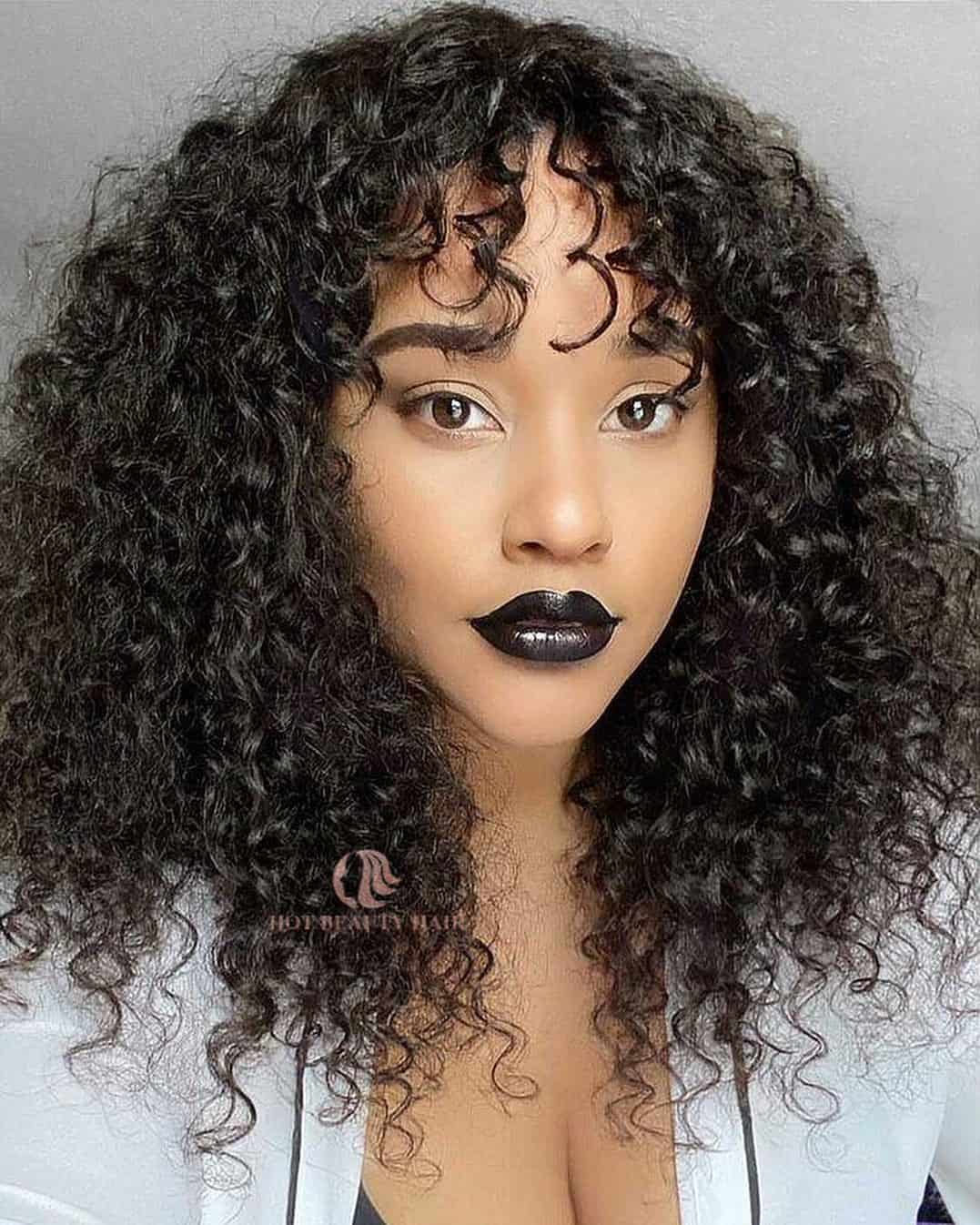 Add curly bangs to your hairstyle and accentuate your face. Curly bangs add softness to your overall facial feature making you look younger. You can do a short curly bang or side part bangs and even middle part bangs.
Curly cornrow twist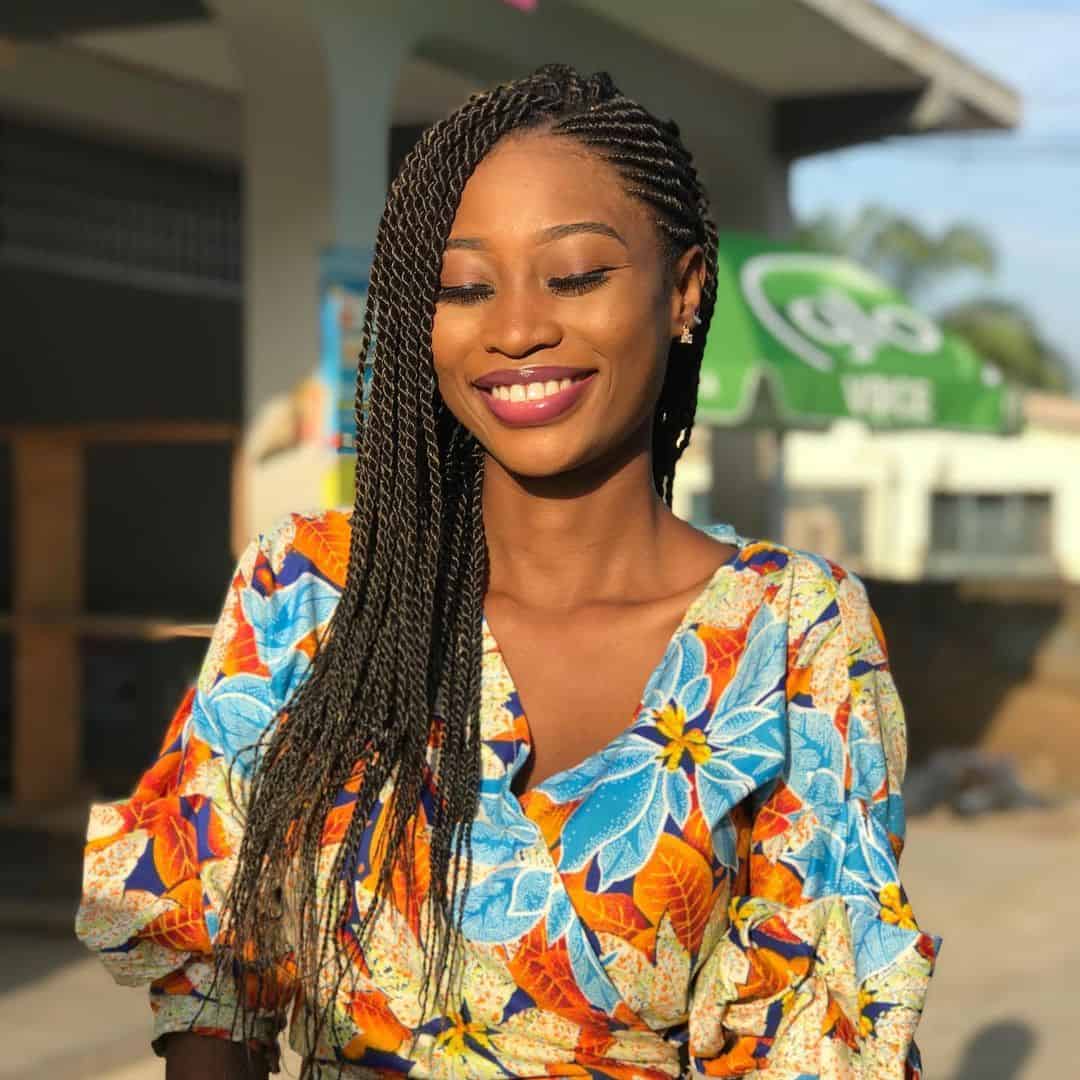 The cornrow twist is a variation of the protective cornrow hairstyle. Twists are easier and faster to do although they don't last as long as braids do. But they are equally stylish and trendy curly hair look.
Wedding updo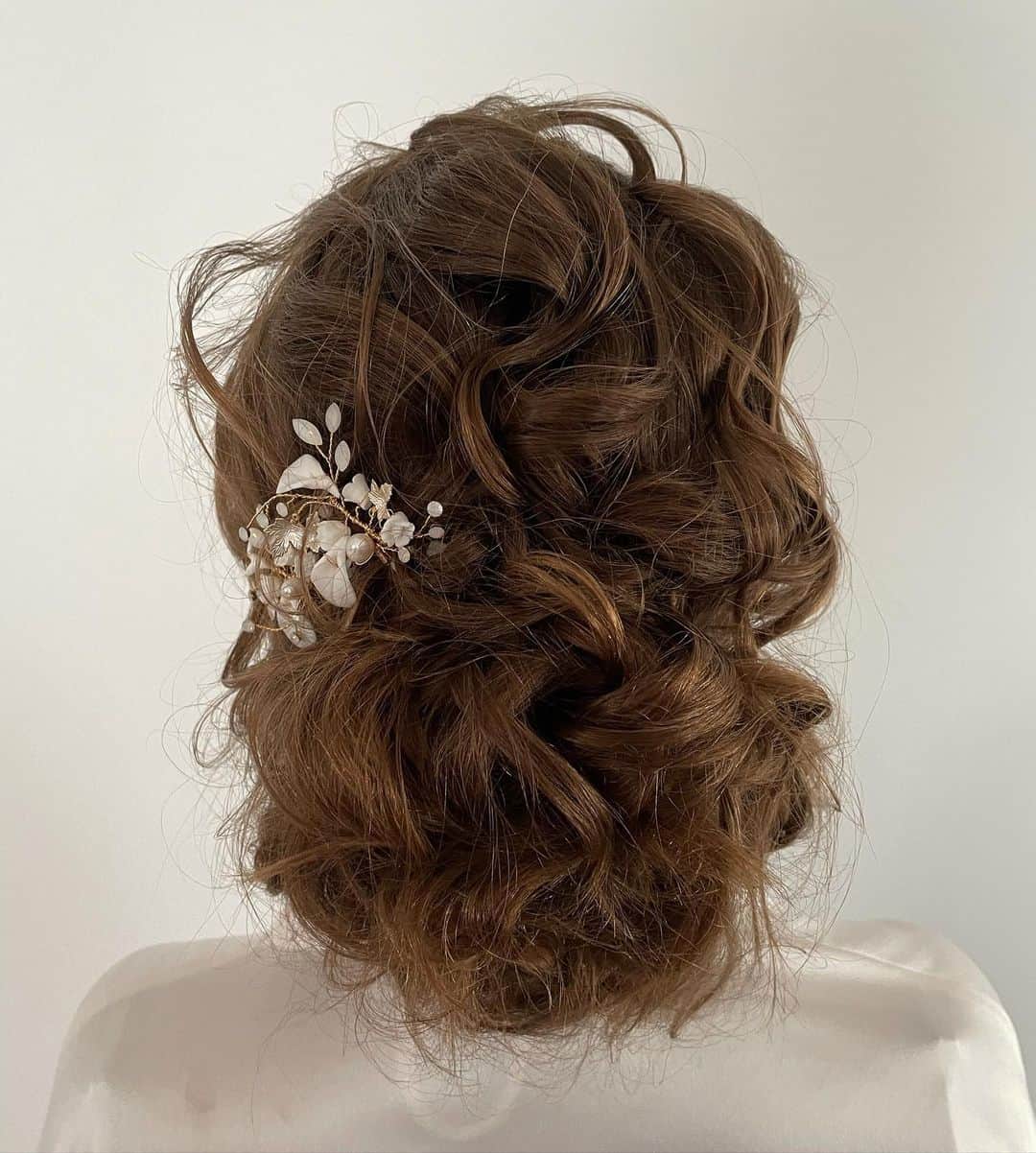 Braided updo
, low bun, or messy bun – these are only a few of the many choices that you can do for your long curly hair for a bridal event. These romantic hairstyles make the bride look elegant at the same time stylish.
Layered curls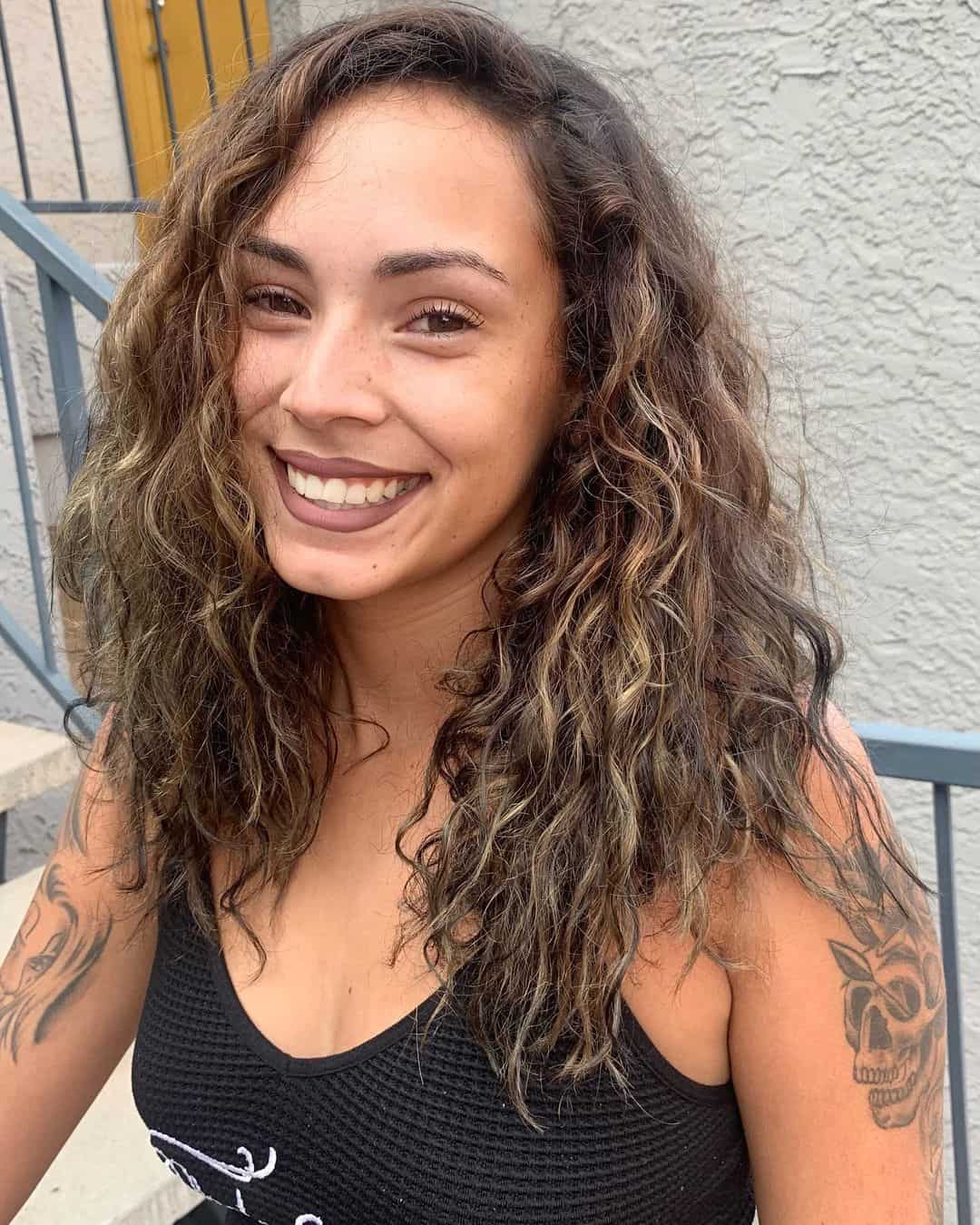 If you think that your curls do not have enough volume or thin hair, you can do
layered hairstyle
. The layering of your hair will add texture and layer to your hair. This is a simple yet effective way to add style to your curls with minimum effort.
High ponytail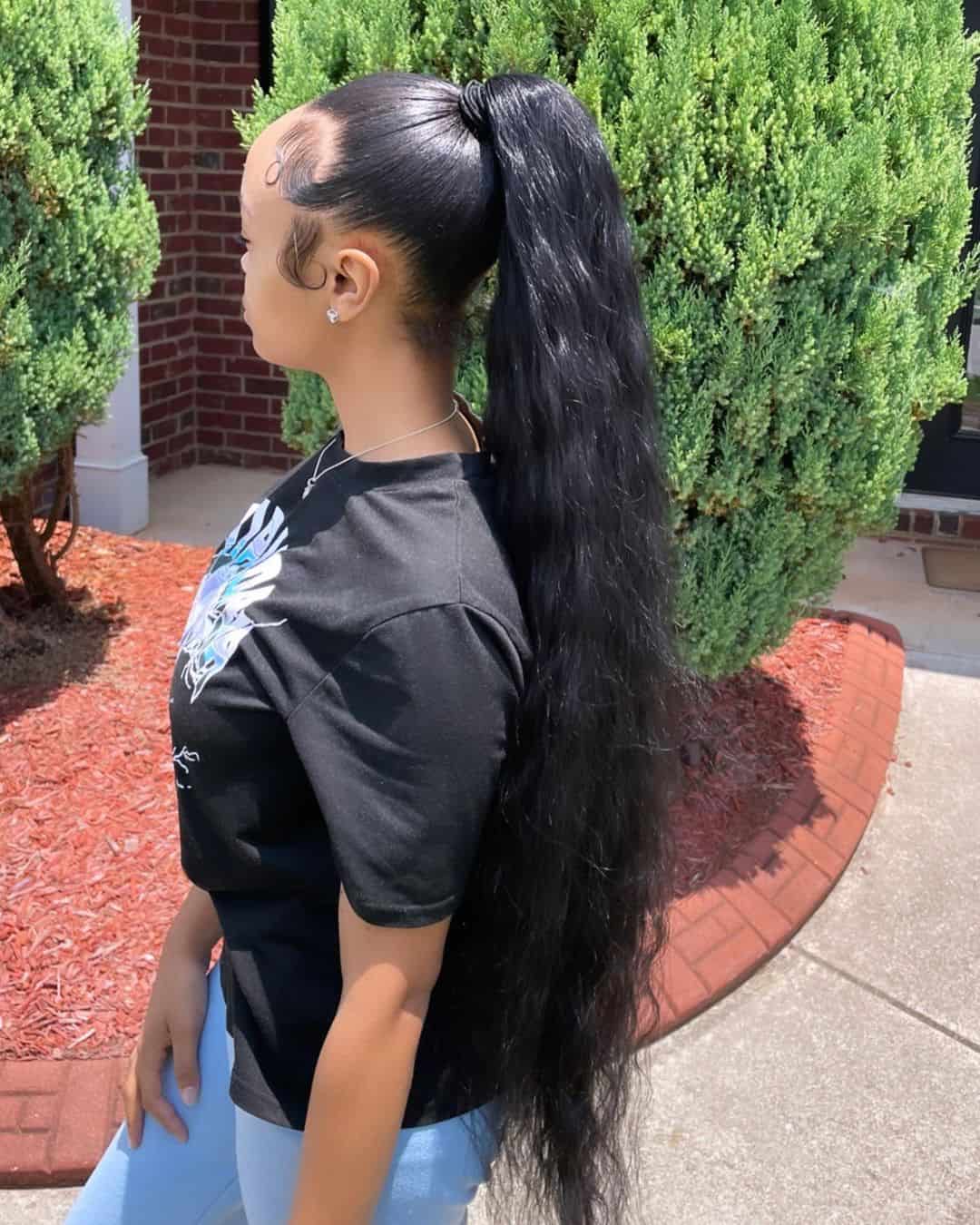 Sleek and volume in one long hairstyle for thick hair! Tie your hair in a high bun making and let the rest of your curly hair fall naturally at the back. Use a nourishing hair gel to keep your curly ponytail sleek and shiny. You can also style your edge for added finesse.
Long yarn braids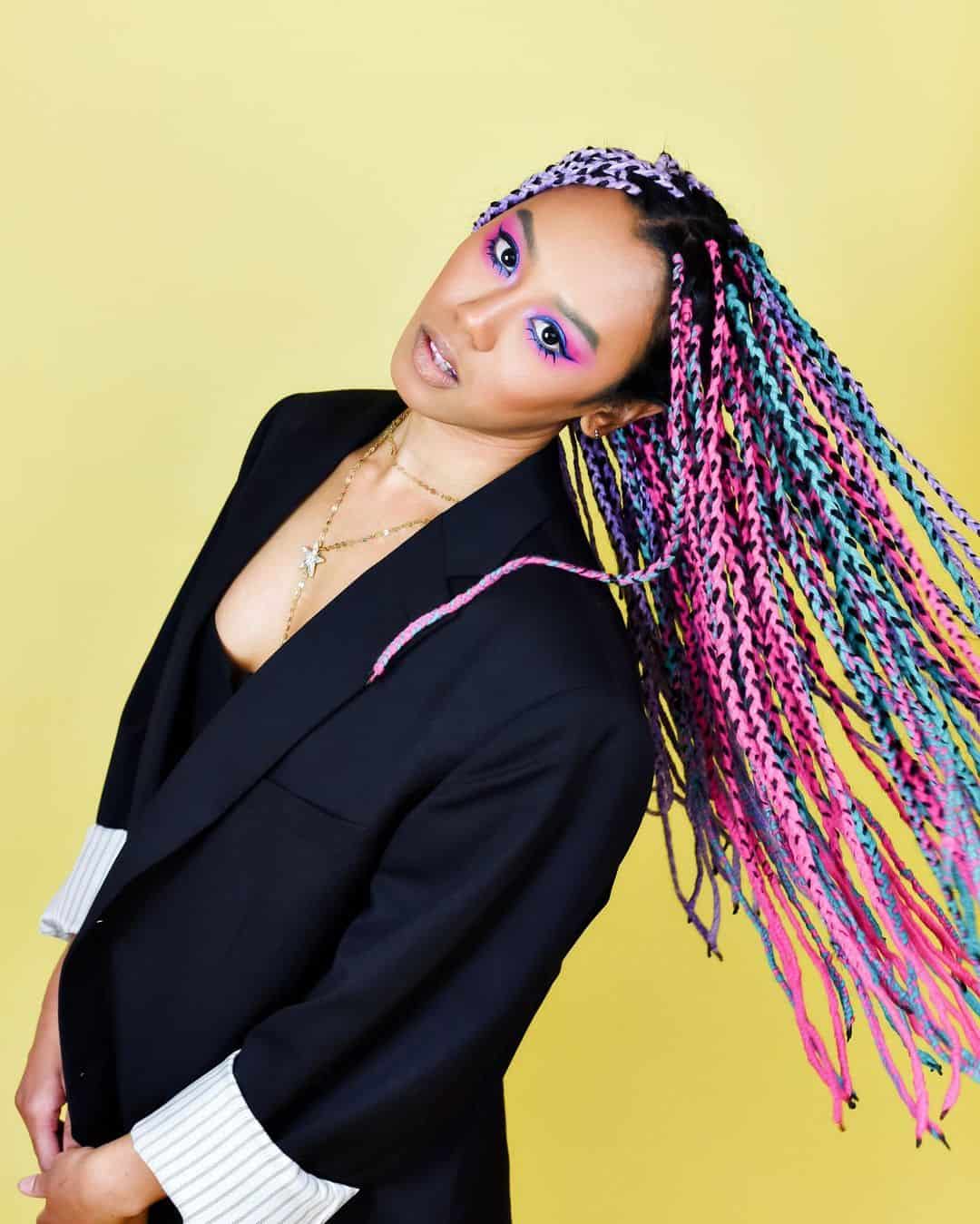 Add a touch of color and fun to your long curls with yarn braids. You can choose your favorite color or even mix as many fun colors as you want. Level up your protective hairstyle with
colorful yarn braids
.
Milkmaid braids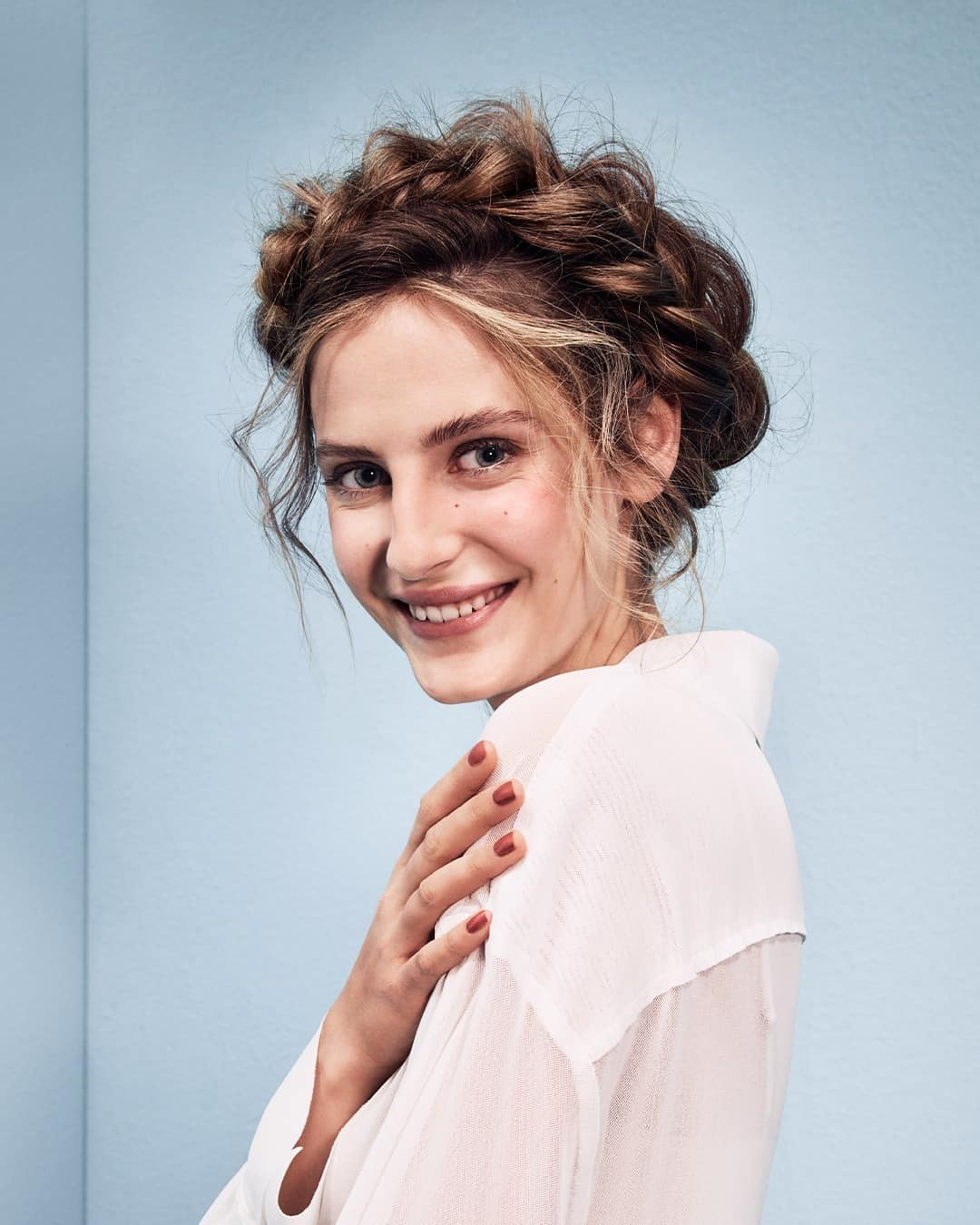 Similar to crown braids, milkmaid braids also form a halo of braided hair on top of the head. This curly hair idea may look simple but its sure needs practice and patience. But once you get the hang of it, you are sure to look elegant with your natural hair.
Twisted braided bun
Part your hair in center and braid the hair on 2 sides starting from the temple to the back. Once the braids meet at the nape, tie them in a bun. You can do a messy hair bun to complement this simple hairstyle. To achieve this look, start by twisting the hair into a rope-like shape. Then, braid the hair tightly and secure it with an elastic band. Finally, twist the braid into a bun shape and secure it with hair accessories like bobby pins.
Pineapple Curls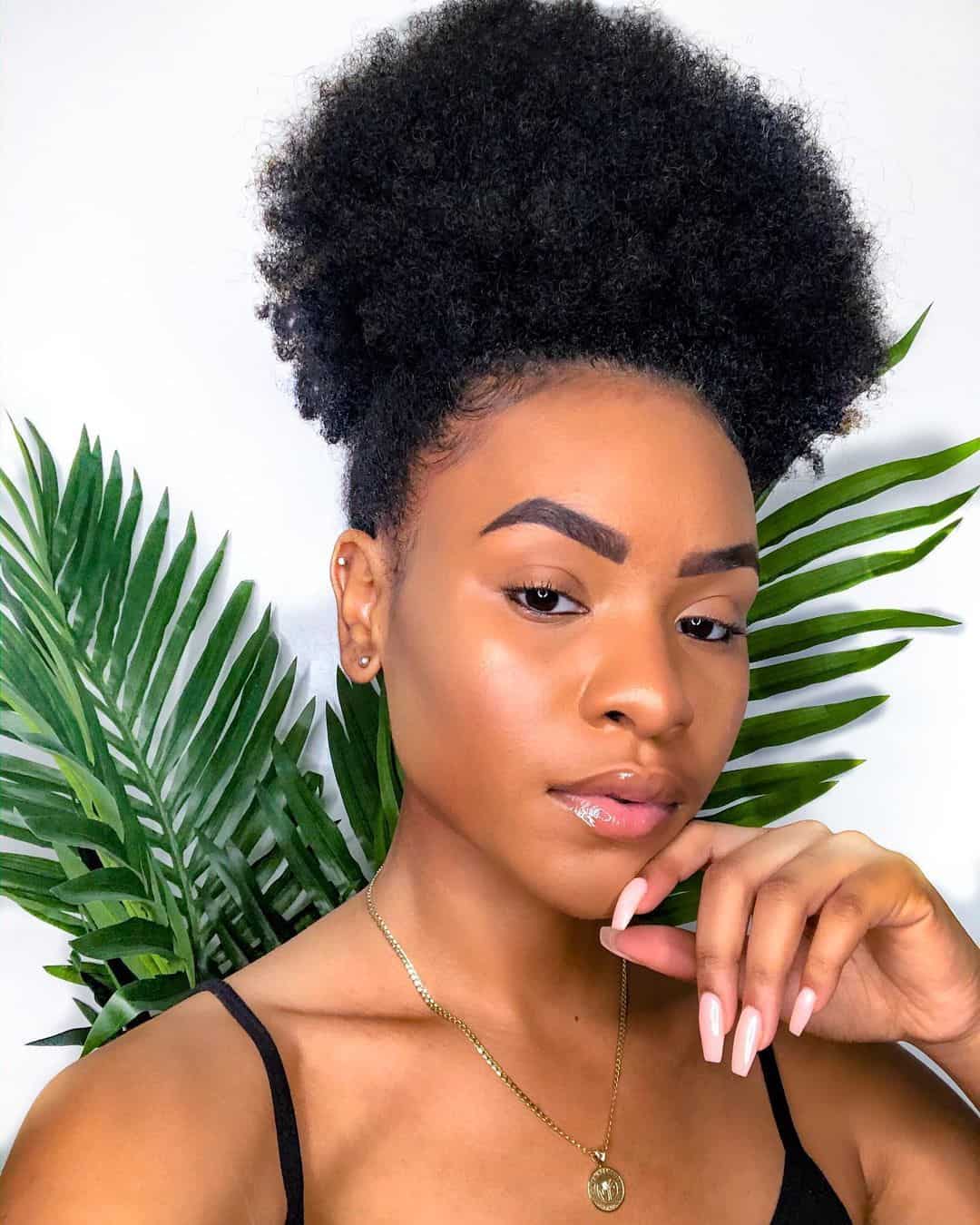 Pineapple curls are originally a
protective hairstyle
done at night to protect the hair stands while sleeping. The hair on top of the head creates a beautiful pile of curls. Needless to say, this became popular and adopted as a regular hair look that can be worn during the day as well.
Fashion clips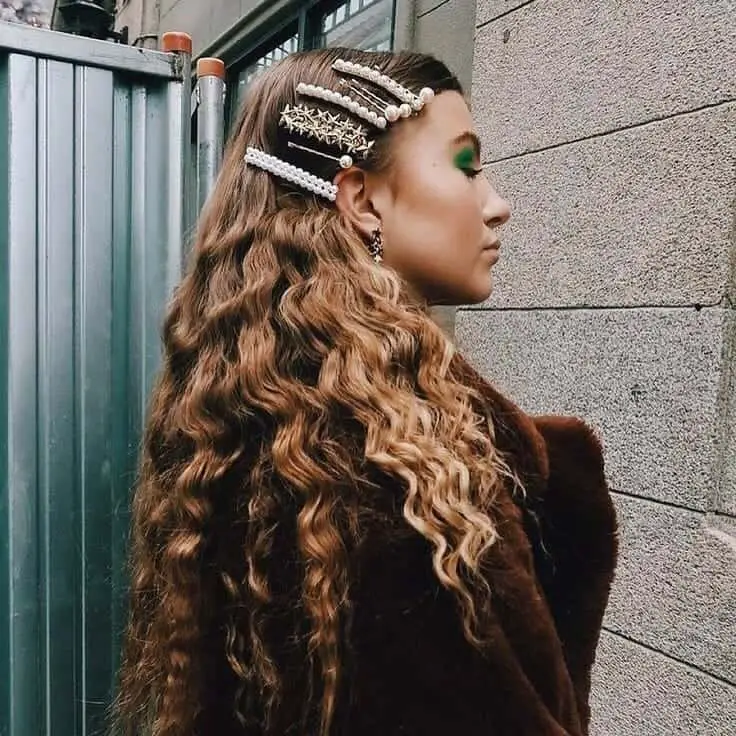 Level up your medium curly hair length high bun or your
pineapple hairstyle
with a colorful and fun hair clip. Kids will surely love this colorful addition to their stylish hair but adults can sport this fun long curly hairstyle too!
Scarf hairstyle for long curly hair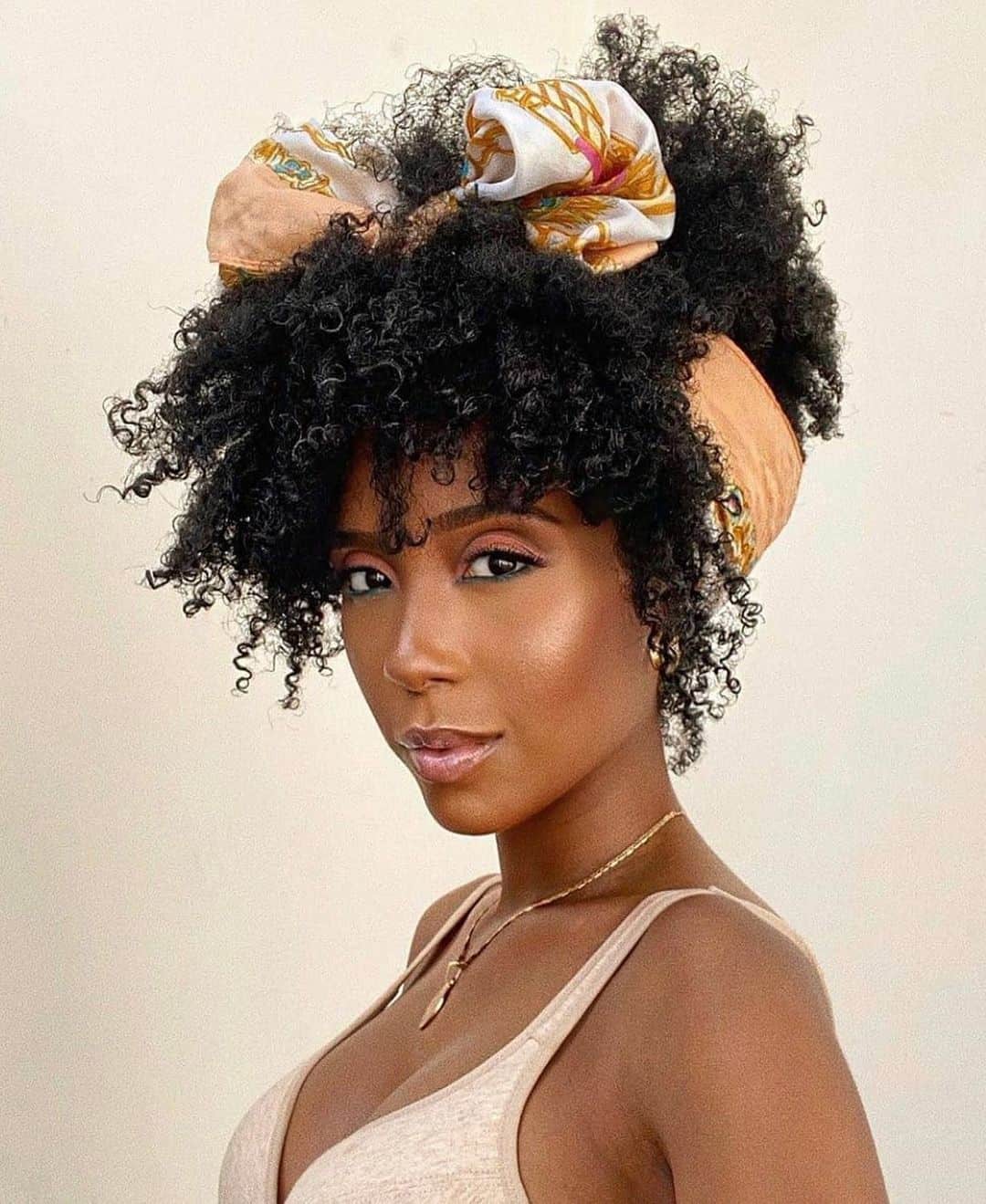 Feel like going to paradise and beaches by wearing your hair scarf. Choose from a variety of colors that can match your outfit. Remember to choose a silk or satin scarf to protect your hair strands while being stylish.
Deep side parted curly hair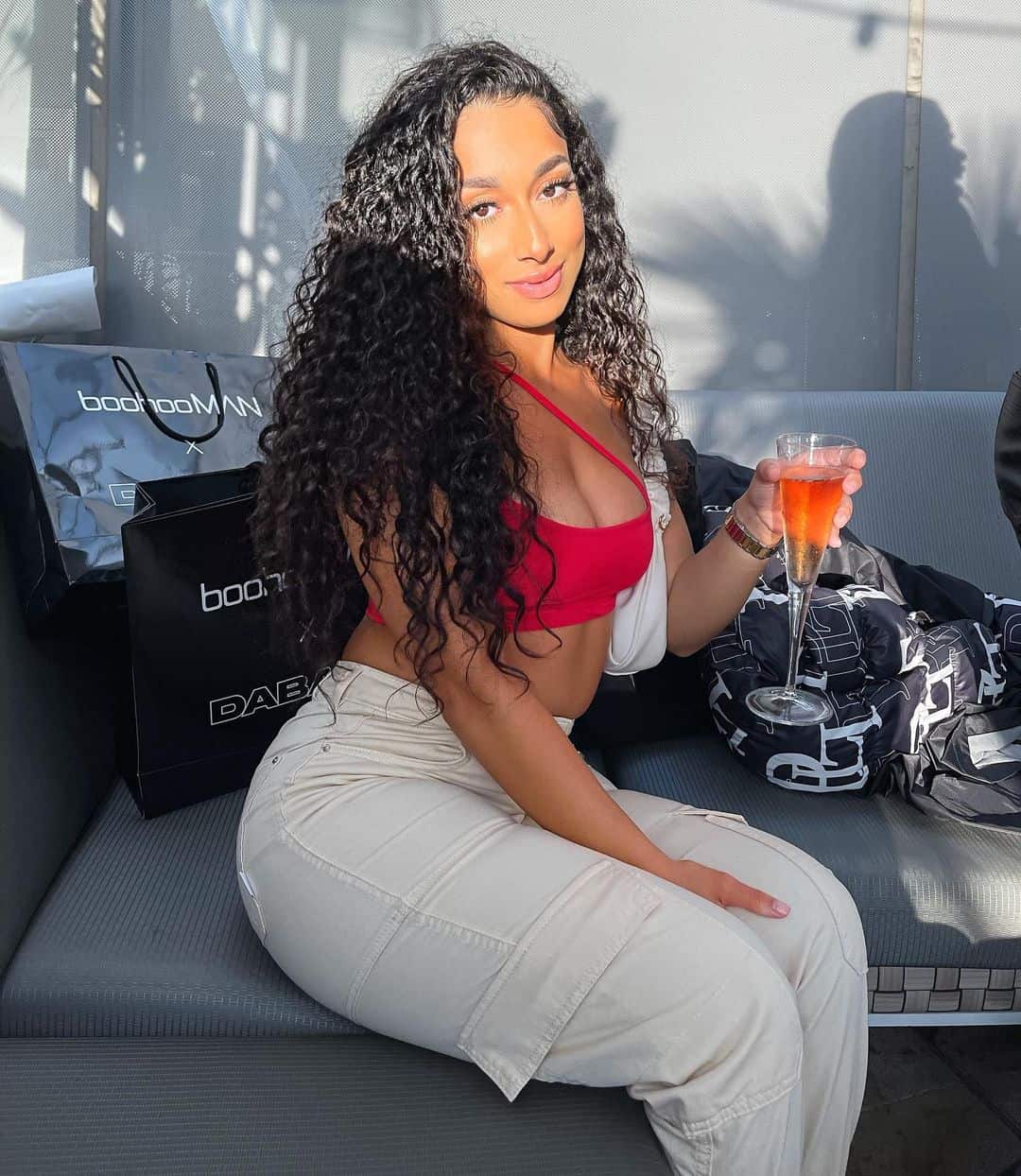 A simple and easy way to instantly change your look is by doing a deep side part section of hair. Make sure that the deep part will highlight the best side of your face.
Middle part curly hair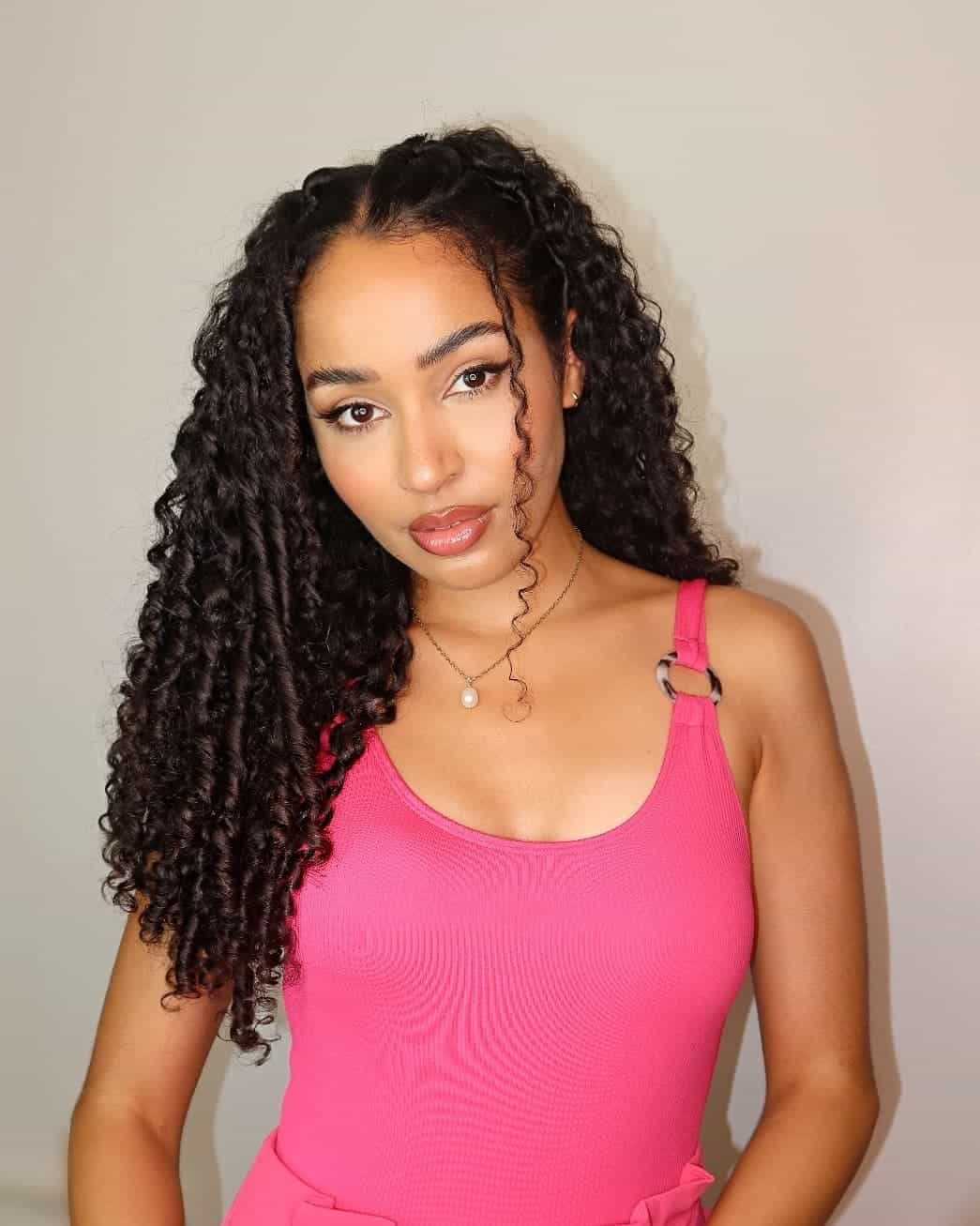 If you do not have the time to style your curly hair, do a middle part and just let your natural curls flow naturally. A simple yet effective way to frame your face and still look chic.
90s tendrils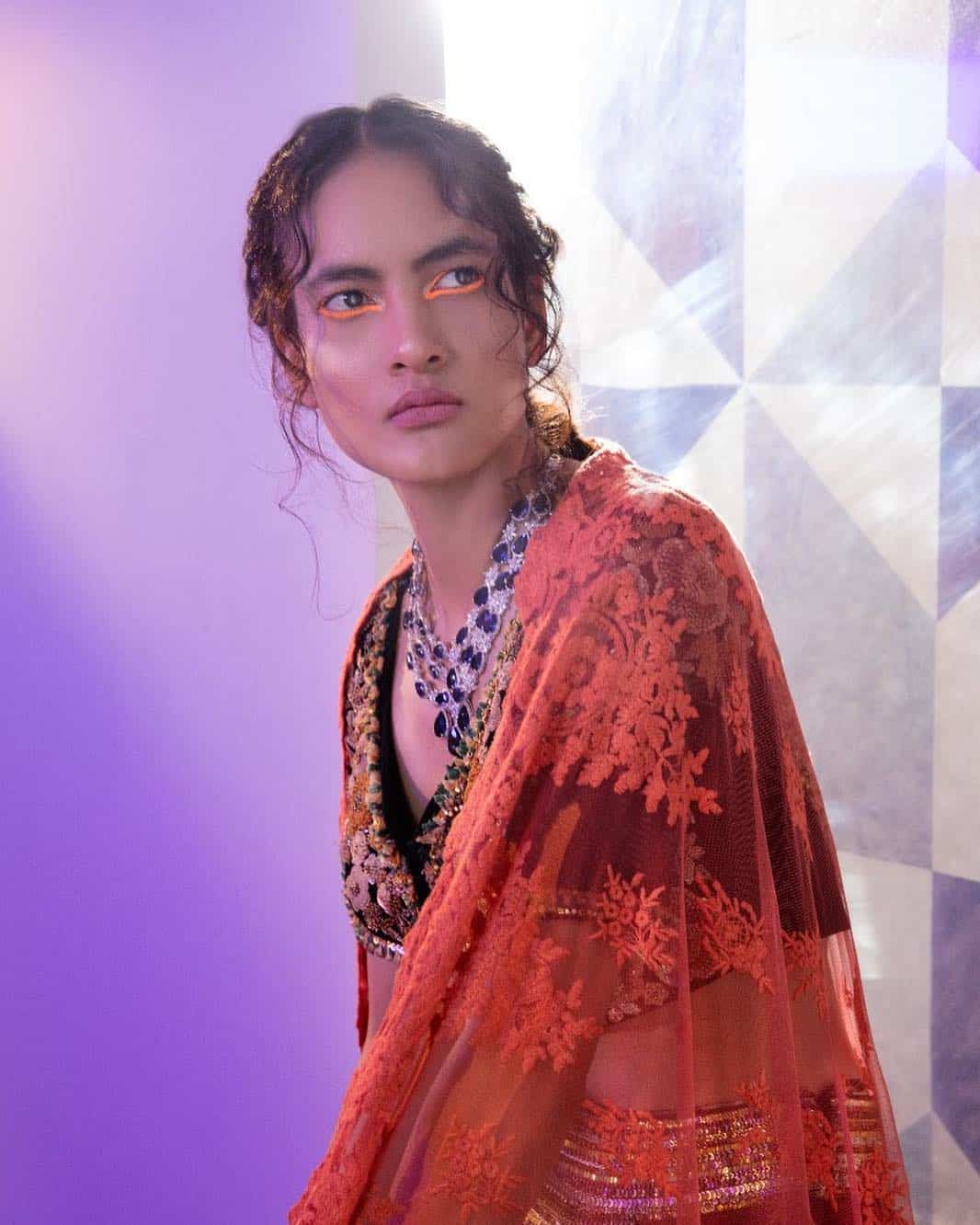 '90s tendrils are coming back on trend! These trendy natural curly hairstyles will frame your face and instantly make it look slimmer. This works best for the circular and oval-shaped face. Women with an oblong face should shy away from this as it makes the face look longer.
Messy bun hairstyles for long curly hair
This is the best curly style for those days when you don't have time to style your hair. Just gather your hair into a loose bun and secure it with a few bobby pins. There are many different ways to style curly hair, but one of the most popular and easy hairstyles for long hair. This look is perfect for those with curly hair because it can be worn both up and down, and it looks great with any outfit. To achieve this look, simply gather your hair into a high ponytail and then twist it into a bun. Don't worry about making it too perfect – the messier, the better! Finish off by spraying some hairspray to keep everything in place.
The curly bob hair idea
The curly bob hairstyle is fun and flirty style and is a great choice for those with naturally curly hair. It is a shorter version of the traditional bob and can be styled in a variety of ways. These curly hairstyles can be worn with or without bangs and can be styled with a variety of products to achieve the desired look.
long and loose curls
The long and loose hairstyle is a great choice for those who want give their hair a relaxed and carefree look. This quick curly look is easy to maintain and can be worn on both casual and formal occasions. To achieve this look, simply let your hair down and allow it to fall naturally. You can also add some waves or curls for a more glamorous look.
Curly updo
A curly updo is a great way to keep your hair out of your face for special occasions or when you want to look your best. There are many different ways to achieve an updo while still looking stylish. To achieve this look, start by curling your hair with a curling iron. Next, gather your hair up into a high ponytail and secure it with an elastic. Finally, twist your hair around itself until it forms a bun and secures it with bobby pins.
The half-up, half-down
The half-up, half-down look can be achieved with any length or hair type, making it a great choice for those with short or long locks. To create this style, simply gather the top half of your hair into a ponytail or bun, then leave the bottom half down. You can add some curl or waves to the bottom section for a more polished look, or keep it straight for a more relaxed vibe. Whether you're headed to the office or on a night out on the town, the half-up, half-down hairstyle is sure to turn heads. Summary If you are blessed with gorgeous and voluminous curly hair, then you are the envy of us. But styling and caring for your long curly hair is not an easy task. It needs extra love and care compared to our straight and short hair. Curly hairs are more brittle and prone to damage and breakage. Because of the natural curls of the hair strands, the natural oils from the scalp cannot reach the hair shaft making it dry and frizzy. So hydrate and moisturize your hair regularly. Healthy curly hair is the best for styling.