Finding a perfect graduation hairstyle for your curly hair? We got 25 graduation hairstyles that will fit your graduation cap and gown.
Hairstyles for Graduation
There are many different hairstyles that can be worn on your special day. Some popular choices include updos, half-up styles, ponytails,fishtail and loose curls. No matter what your personal style is, style your hair that will look great on you!
If you don't have any hair ideas for your graduation then choose a stylish hairstyle that will fit perfectly your cap and gown from our list.
Twisted Ponytail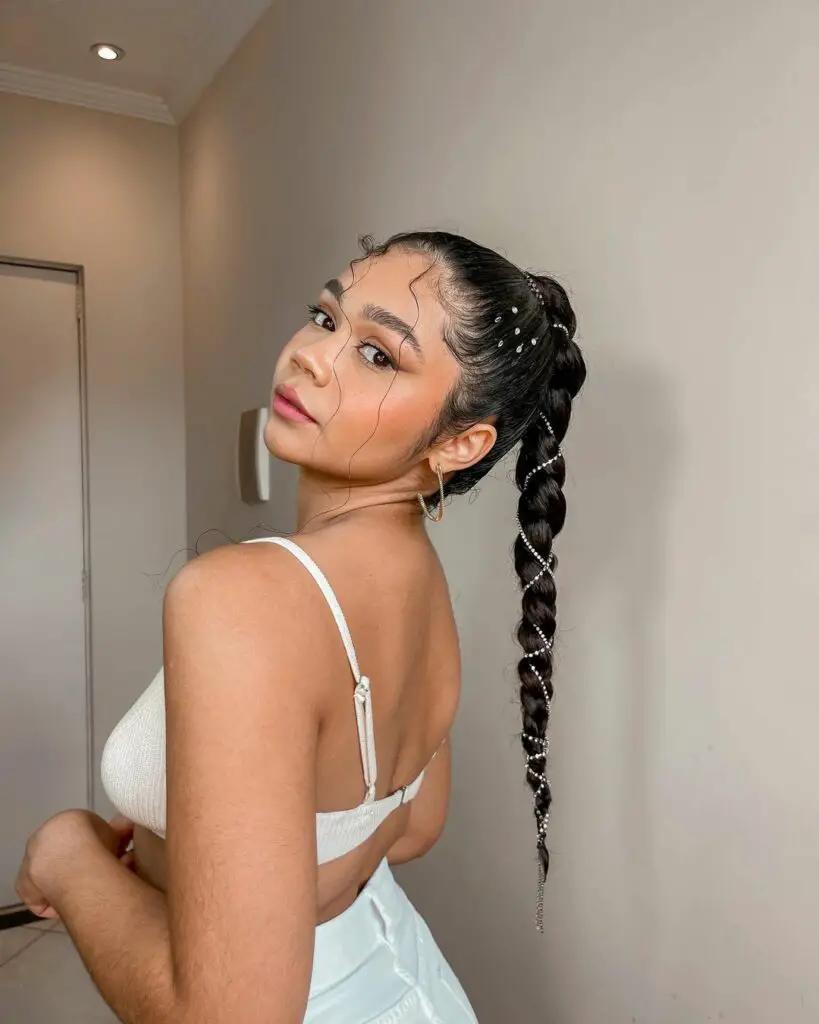 ig. eugabriielalima
A chic twisted ponytail, adorned with curls, exudes elegance and charm, making it the perfect graduation hairstyle to celebrate this special day with grace. Secure the twists and seize the moment, confident and poised, as you embark on new adventures, with dreams to chase.
Half up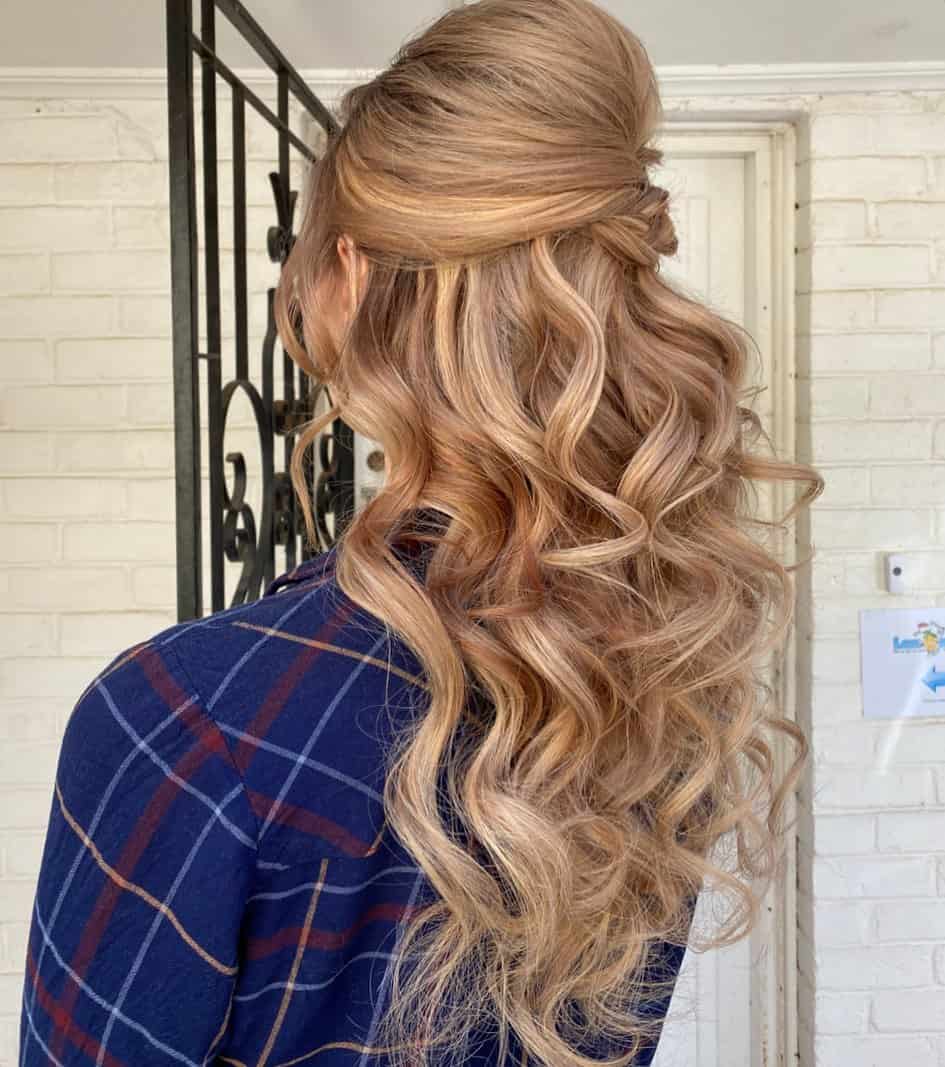 If you have medium to long curly hair, this is one good hairstyle that compliments your graduation cap. Tie your hair in half-updo with your ponytail just below your cap. Then let the rest of your curly hair flow naturally.
Messy Bun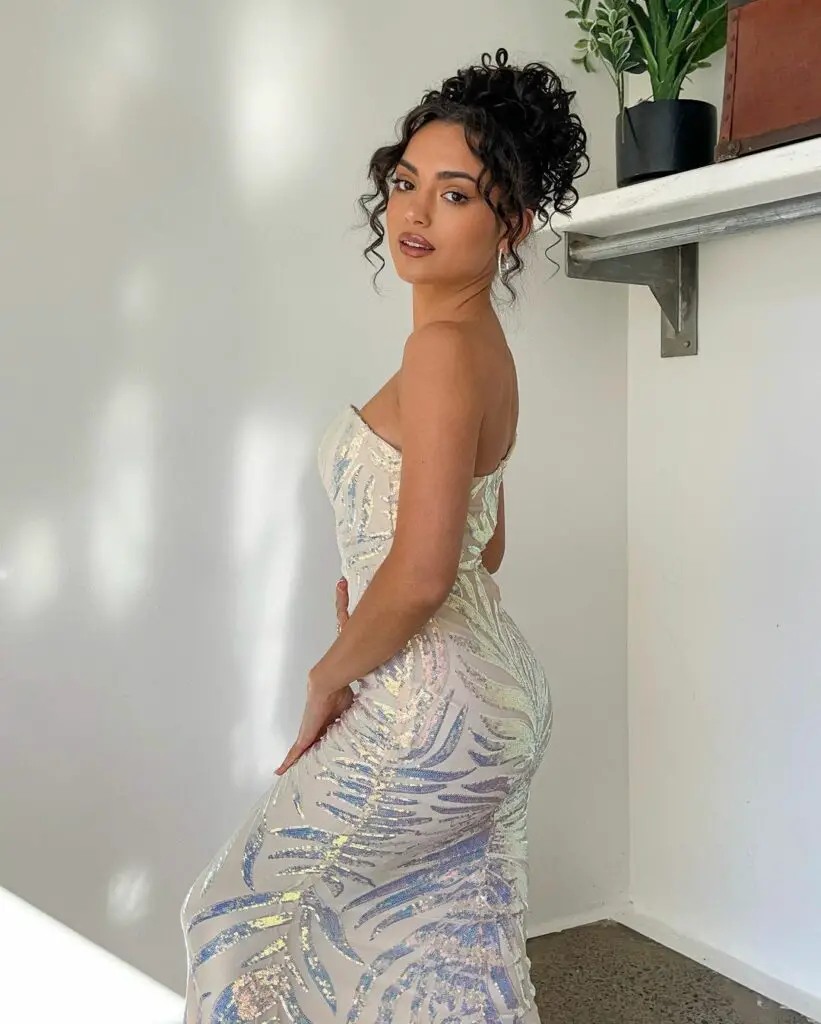 ig. oliviacalabio
A playful messy bun, with tendrils free, adds a touch of carefree spirit to your graduation look, as you embrace the joy of accomplishments and the excitement of what lies ahead. Effortlessly chic, this undone bun speaks volumes, symbolizing the journey of growth and achievement, ready to take on the world with grace.
Curly bun graduation hairstyle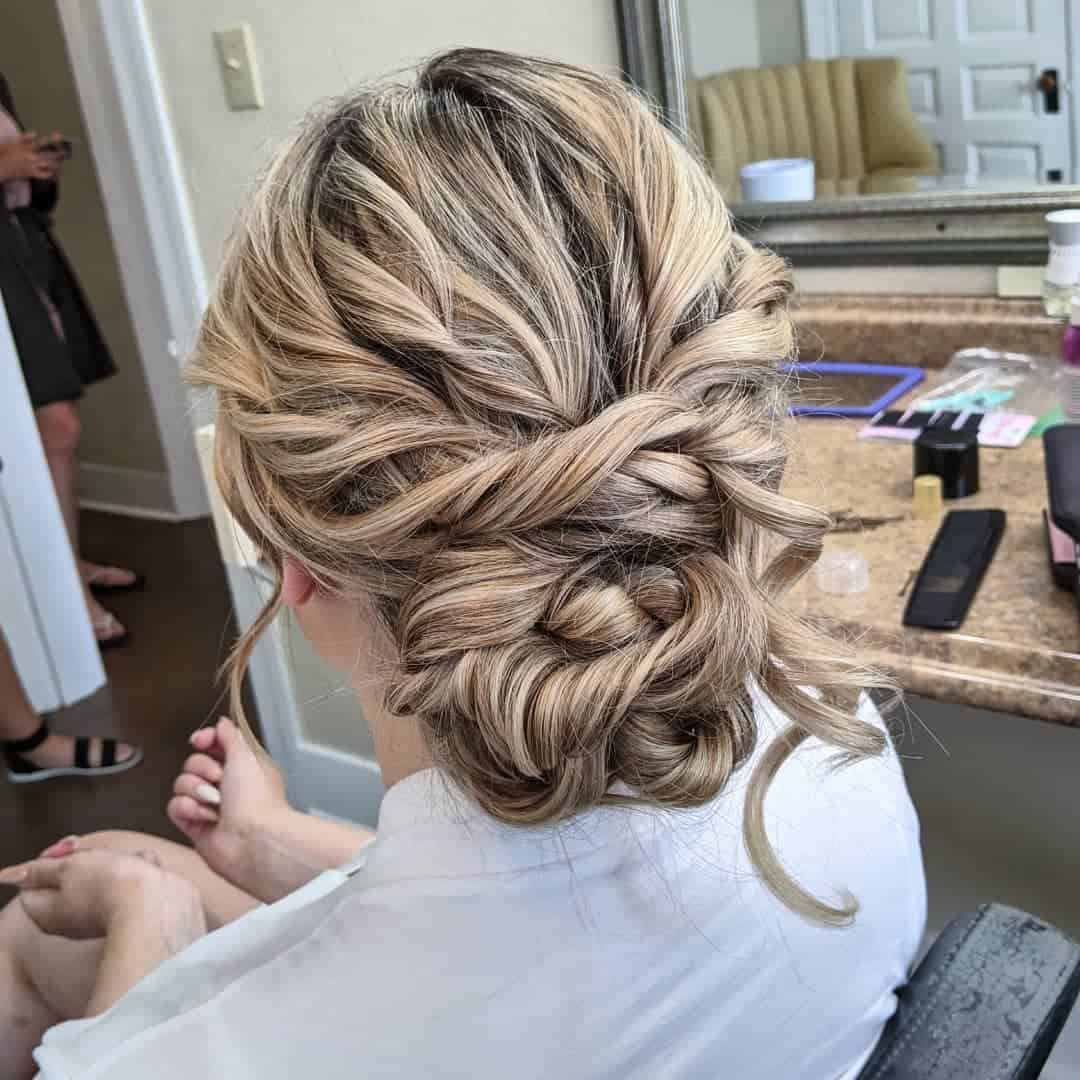 A curly bun is a hairstyle if you want to keep your curls inside your graduation cap. The buns also help in securing your graduation cap. Don't worry. You can still flaunt your stylish bun after the ceremony when you toss your cap in the air.
The Sleek back for long hair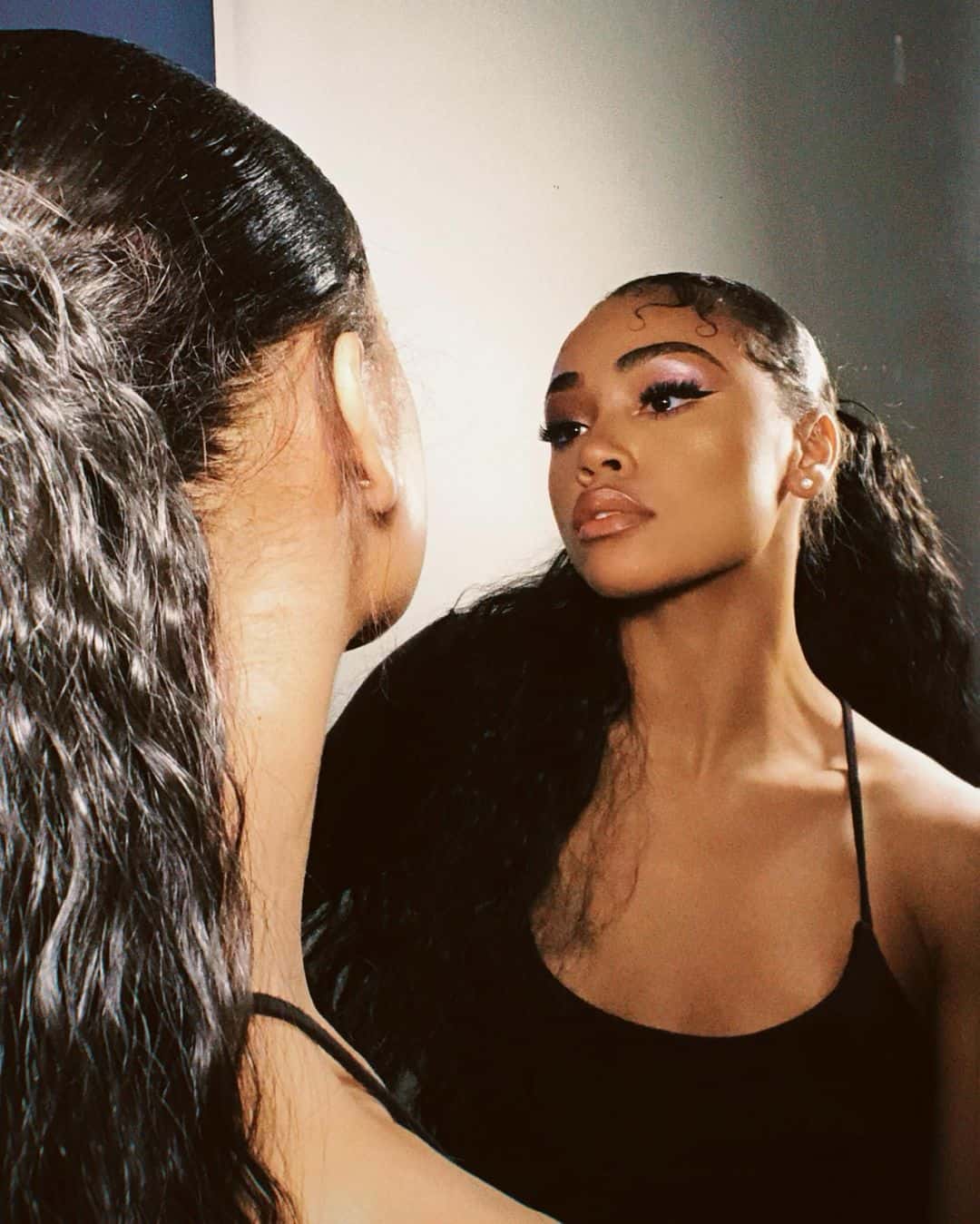 The sleeked-back hairstyle is perfect for college graduation. This very elegant and chic hairstyle will definitely give you the confident career woman vibe. Be confident and ready for a whole new world in front of you!
Low Curly Ponytail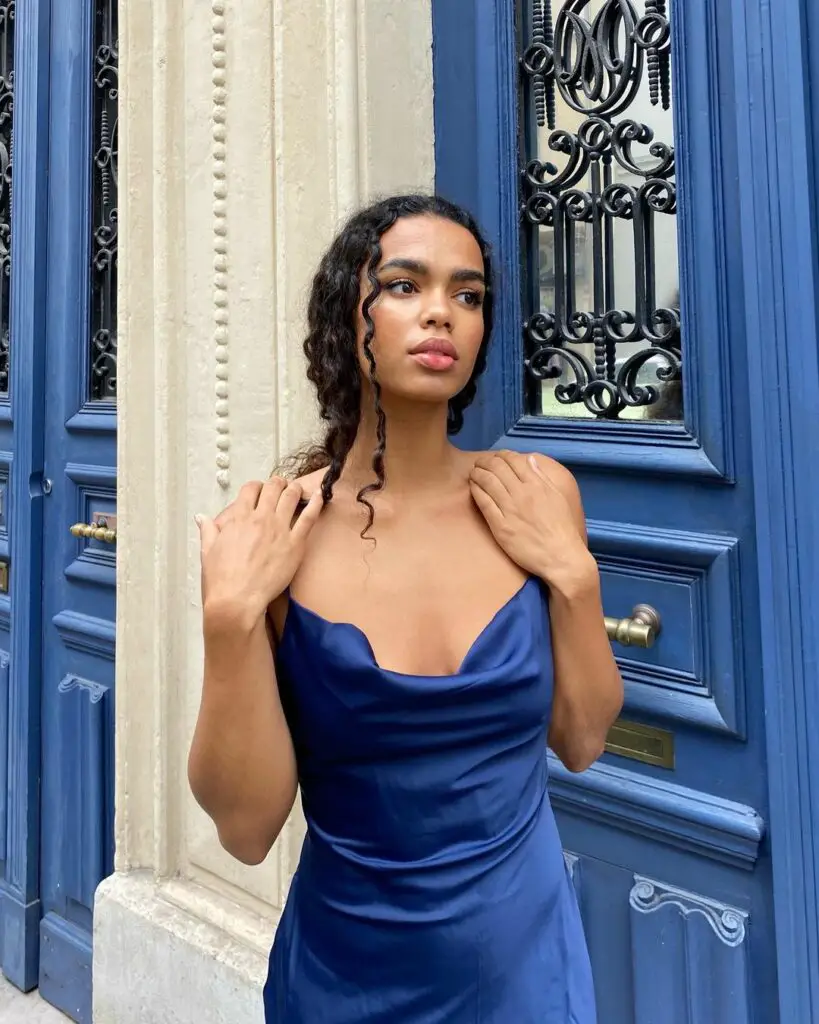 A low curly ponytail, cascading with flair, frames your radiant smile as you take pride in your achievements, ready to shine on your graduation day with confidence and grace. Simple yet stunning, this timeless hairstyle embodies the essence of a memorable milestone, marking the beginning of a bright and promising future ahead.
Ponytail for graduation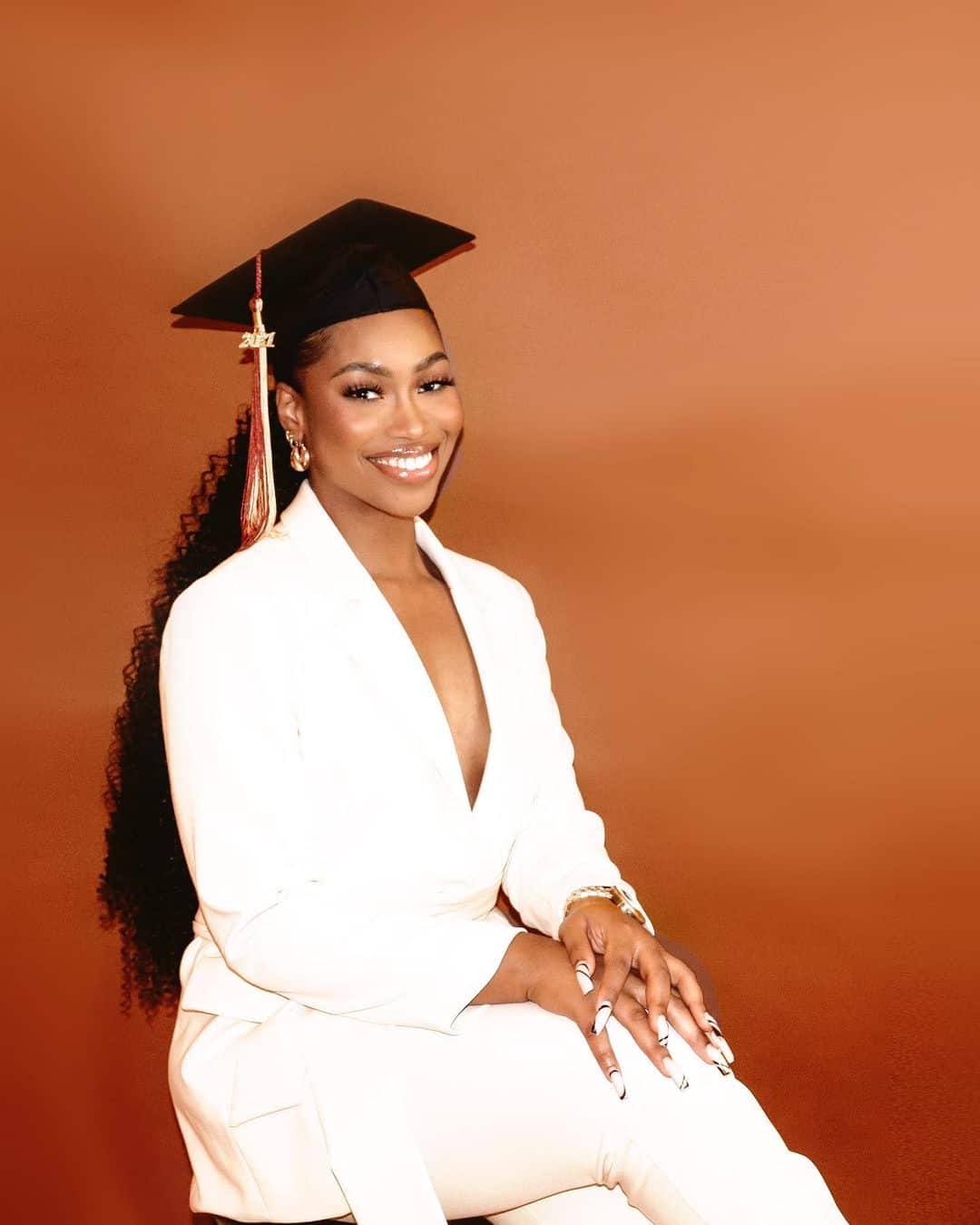 This is another graduation hairstyle for long hair that complements your graduation cap. Tie your hair in a ponytail just right below your cap. Puff the length of your curly hair after your ponytail. You can use a hair mousse to hold the volume of your curls.
Graduation hairstyles with braids and bun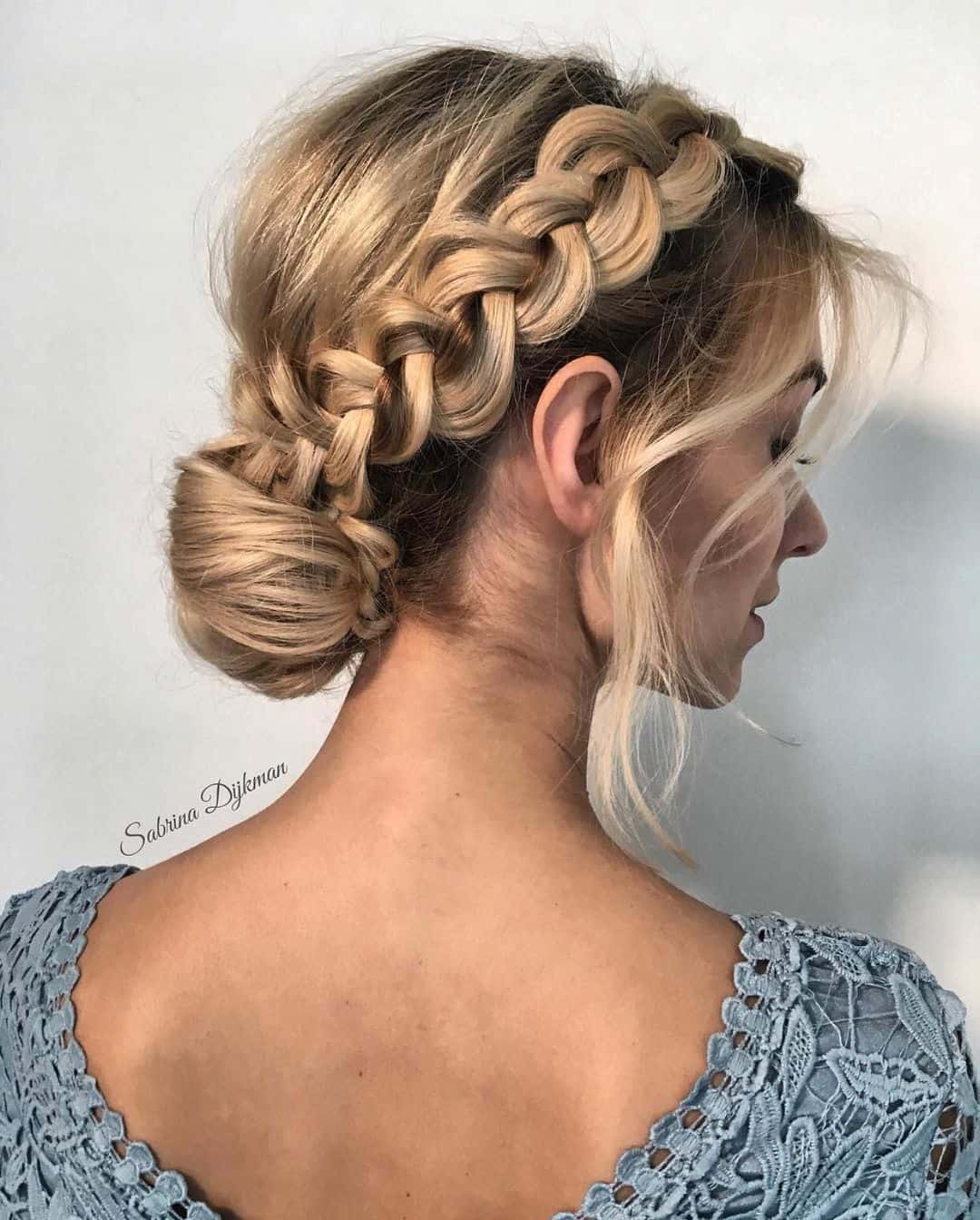 Braiding is one favourite hairstyle that fits many different occasions. And graduation is one of them. Tie your hair in a low ponytail and do a simple braid up to the bottom of your hair. After braiding, wrap the length of the braid around the ponytail creating a braided bun. Secure your bun with a bobby pin.
Braided Headband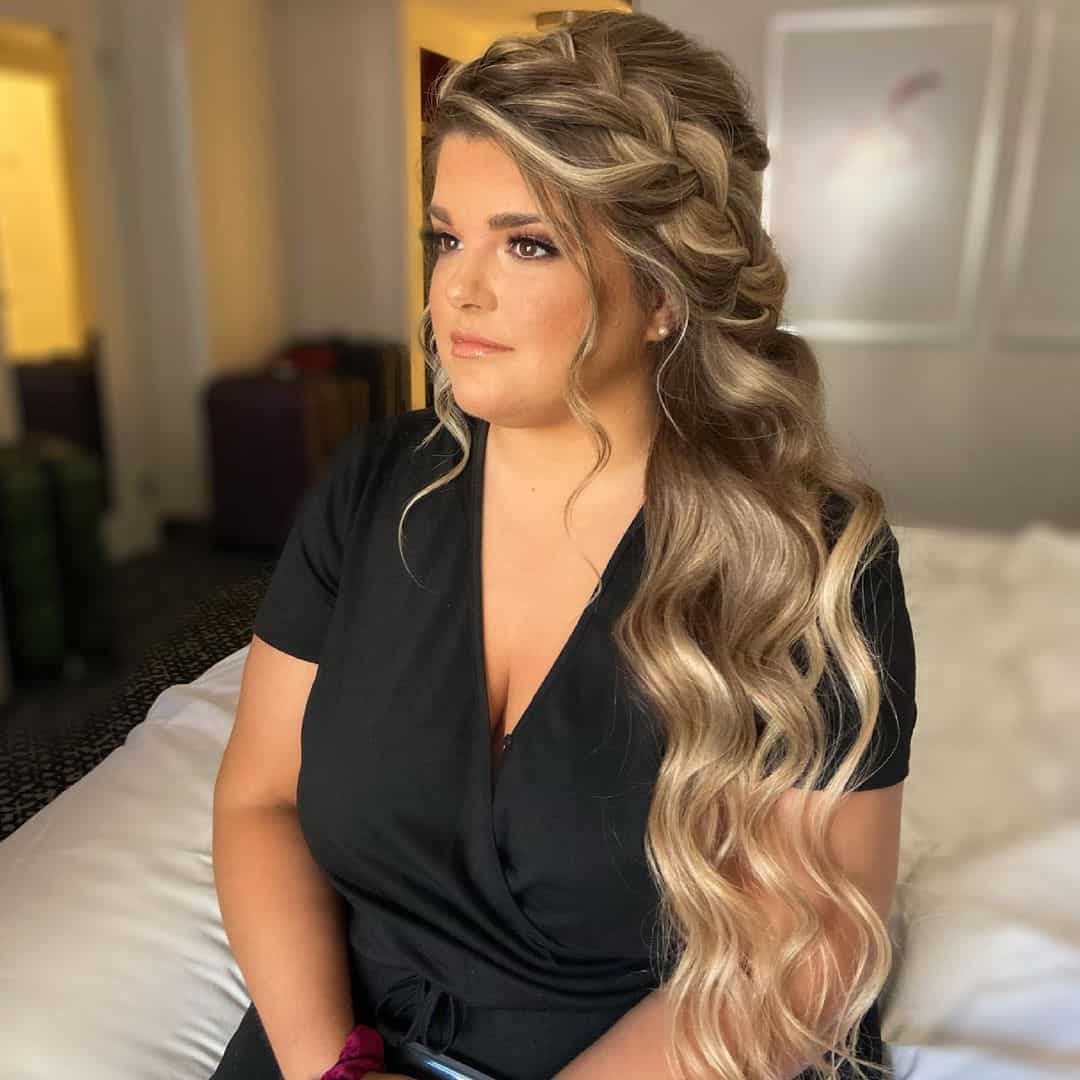 Wear this simple but elegant hairstyle on your graduation and look your best. Part your hair and then place an elastic headband about 2 inches from your hairline. Starting from the top, wrap the elastic headband with your hair strands and work towards the back of your hair, picking up additional strands as you go along. Tuck the ends of your hair under the headband and viola! You have a simple but elegant hair look.
Halo twist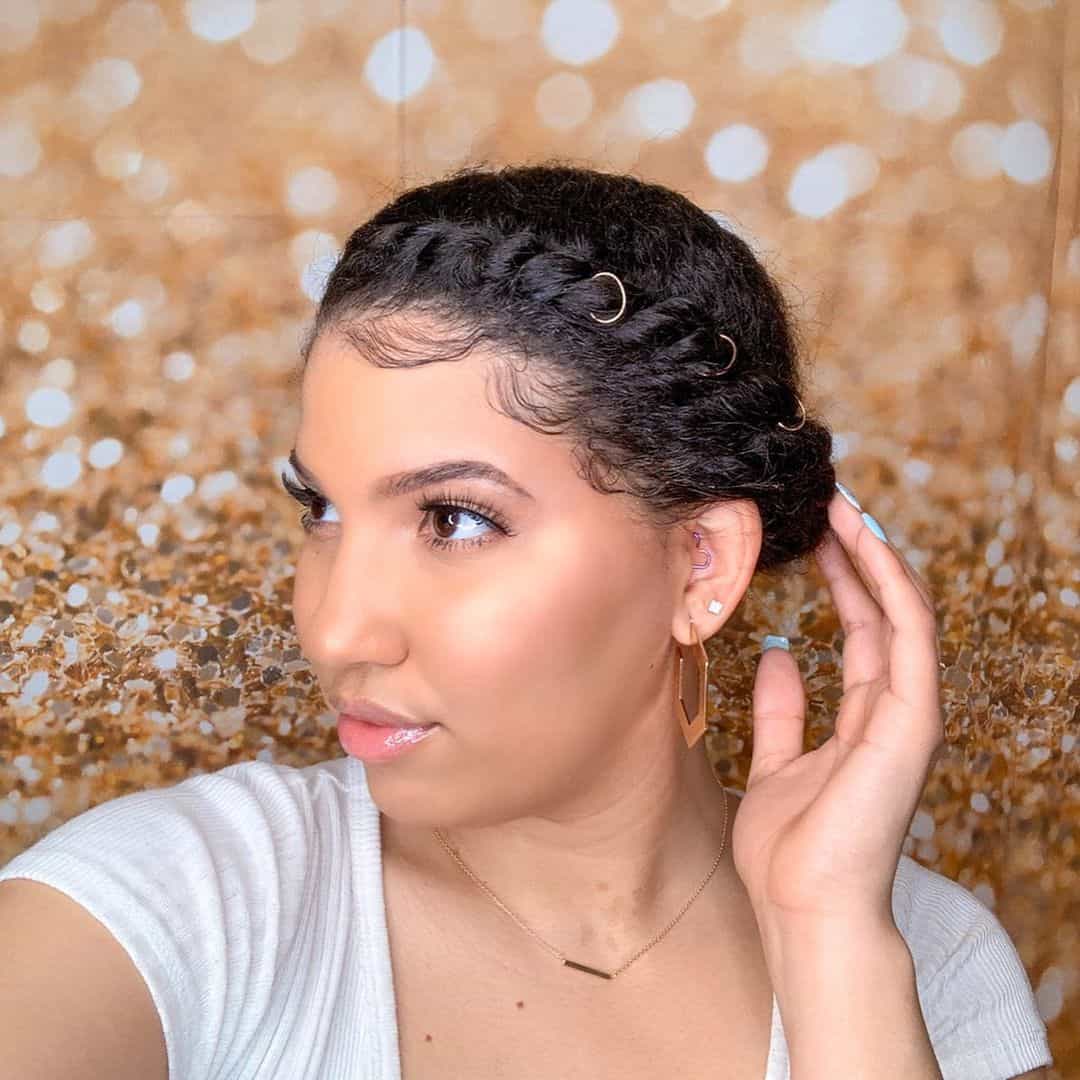 The name says it all…a twist that forms a halo on your head. Simply take a section of your hair from two sides of your temples and twist them together to form a halo around your head. Simple but surely a cute graduation style.
Faux fringe bun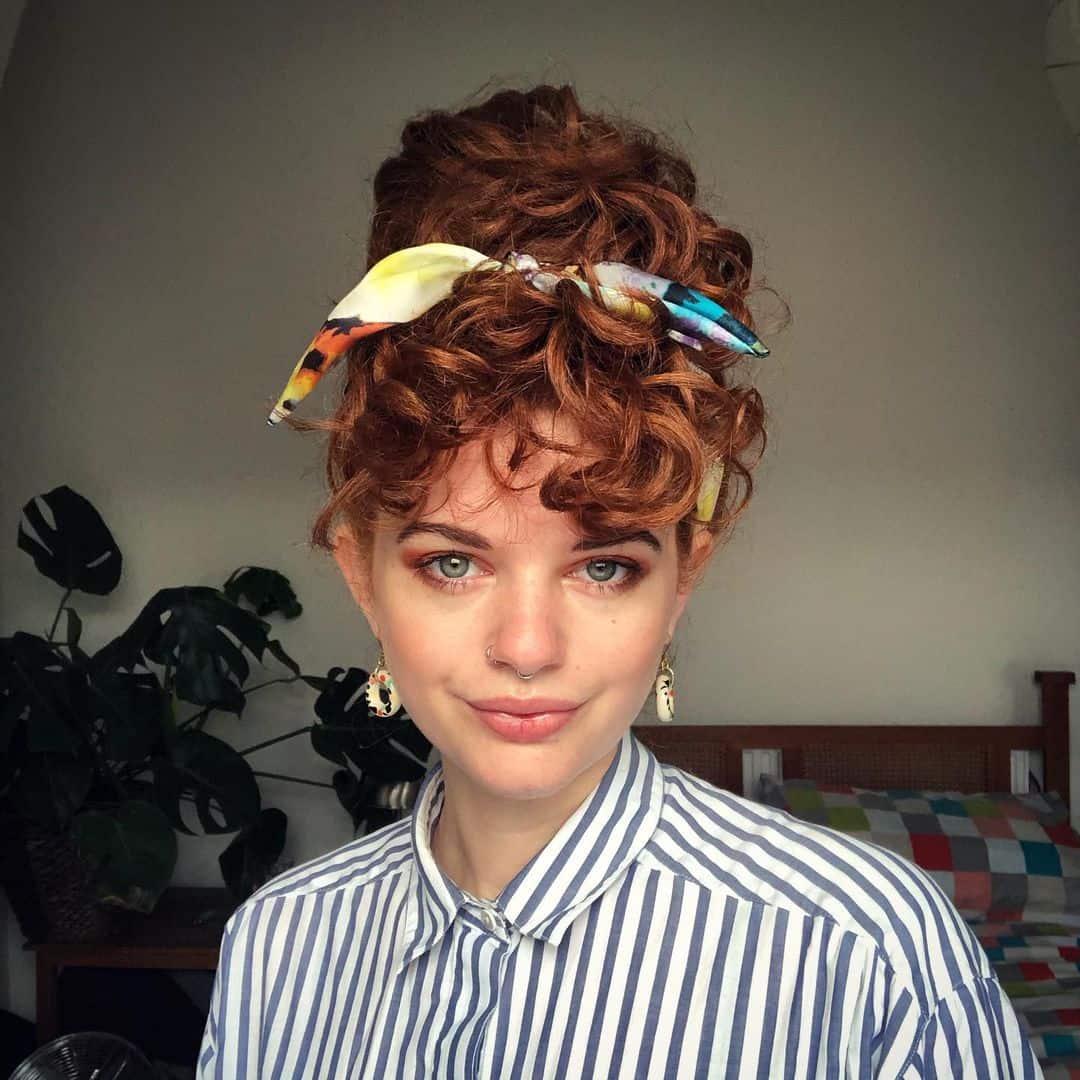 Try a different look by creating a faux bang using your own hair. Tie your hair in a high ponytail then section a layer of your hair closest to the front of your head. Place the ends of the strands on top of your head to fall over your forehead. Secure the "bangs" with a pin and comb them in position above your forehead. Tie the remaining of your hair into a high bun.
Vintage waves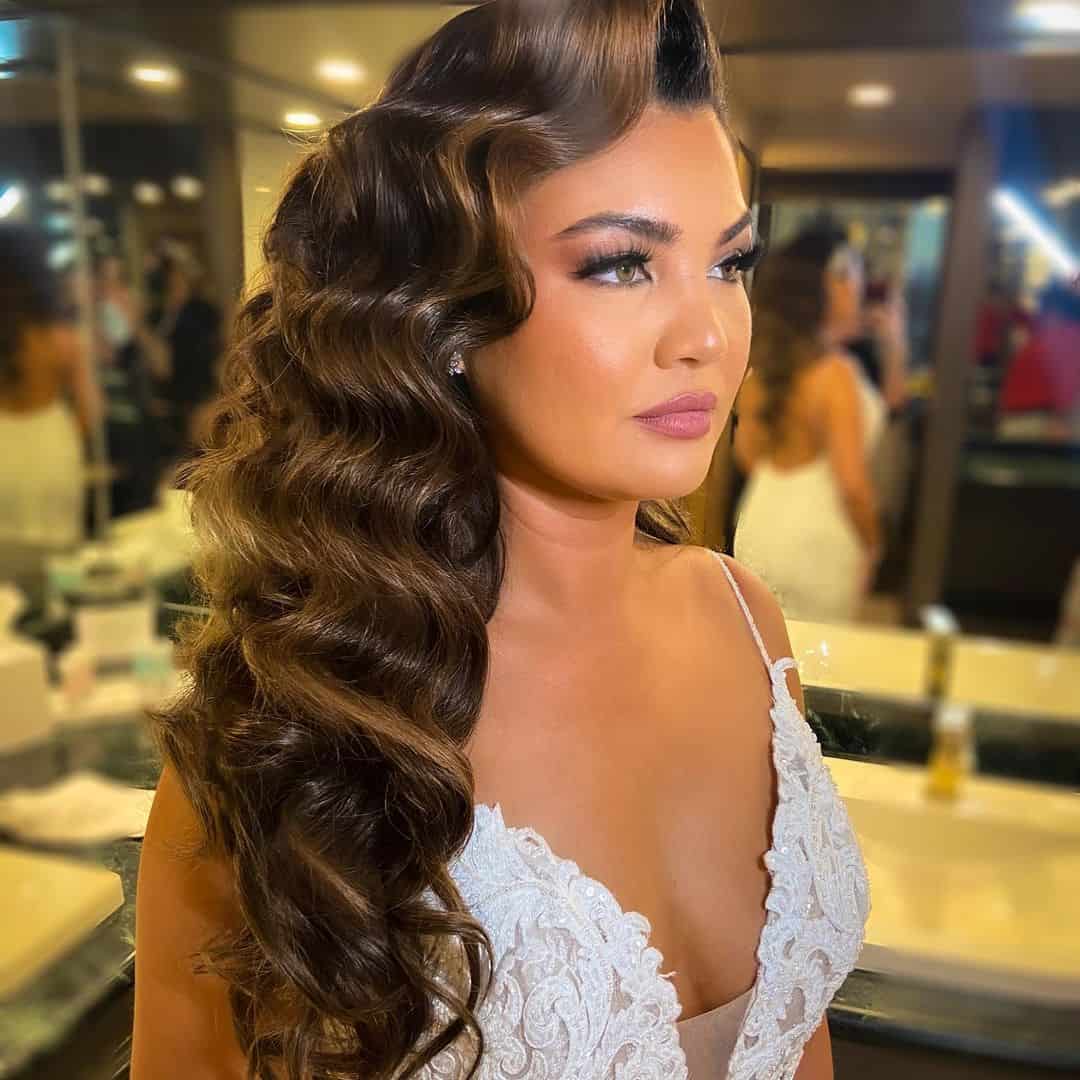 Create the classic Hollywood look and bring elegance to your graduation photo. Part your hair on one side and curl your hair strands. After curling all your hair, spray it with hairspray and let your hair set for a few minutes. Once the hair is set, start combing through the curls. You will see wave patterns as you comb all your hair. This is one of the best graduation hairstyles for long hair.
Fashion accessories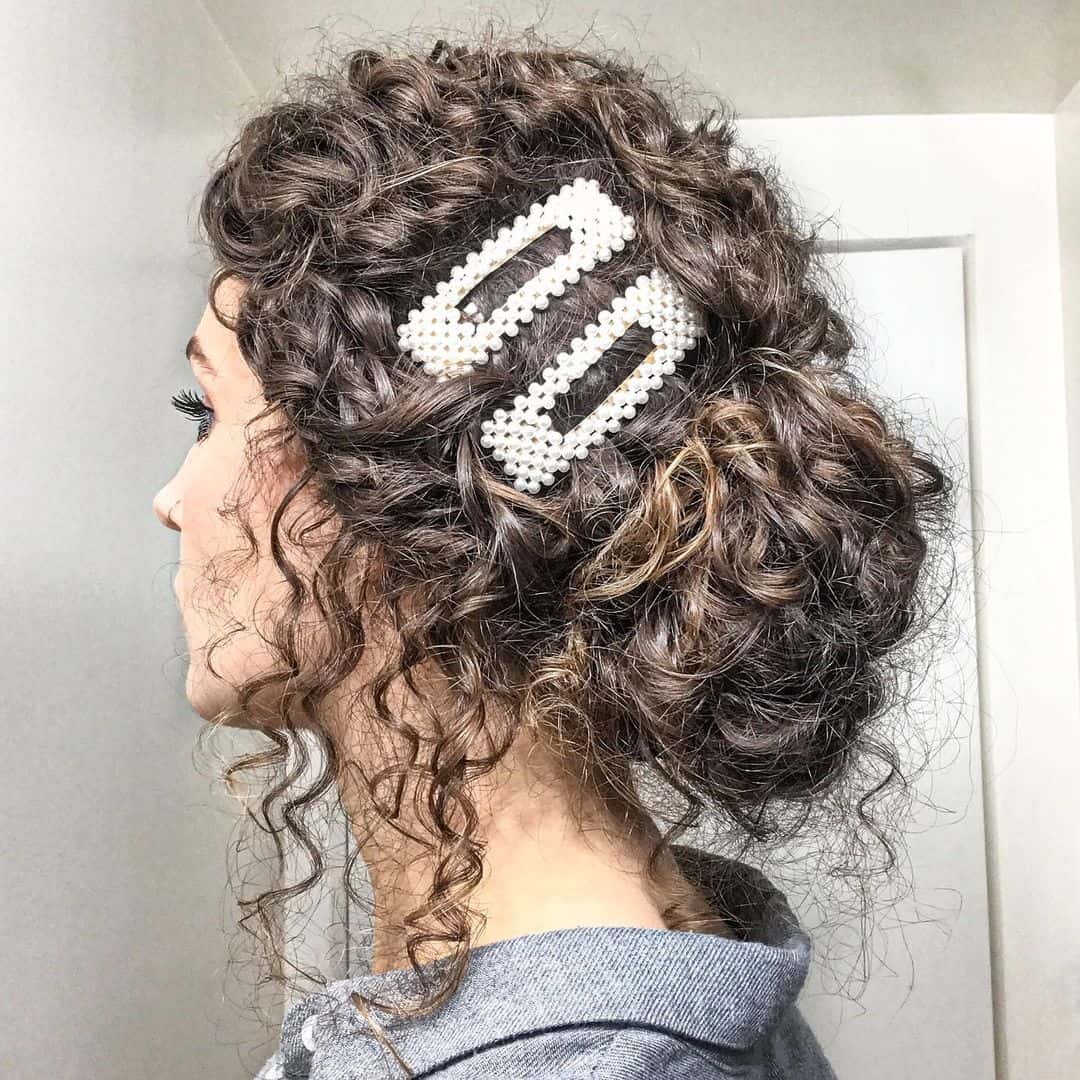 If you want a simple and natural look on your big day, simply let your natural curls flow. To add fun and style, Use hair accessories like ribbons and barrette.
Protective style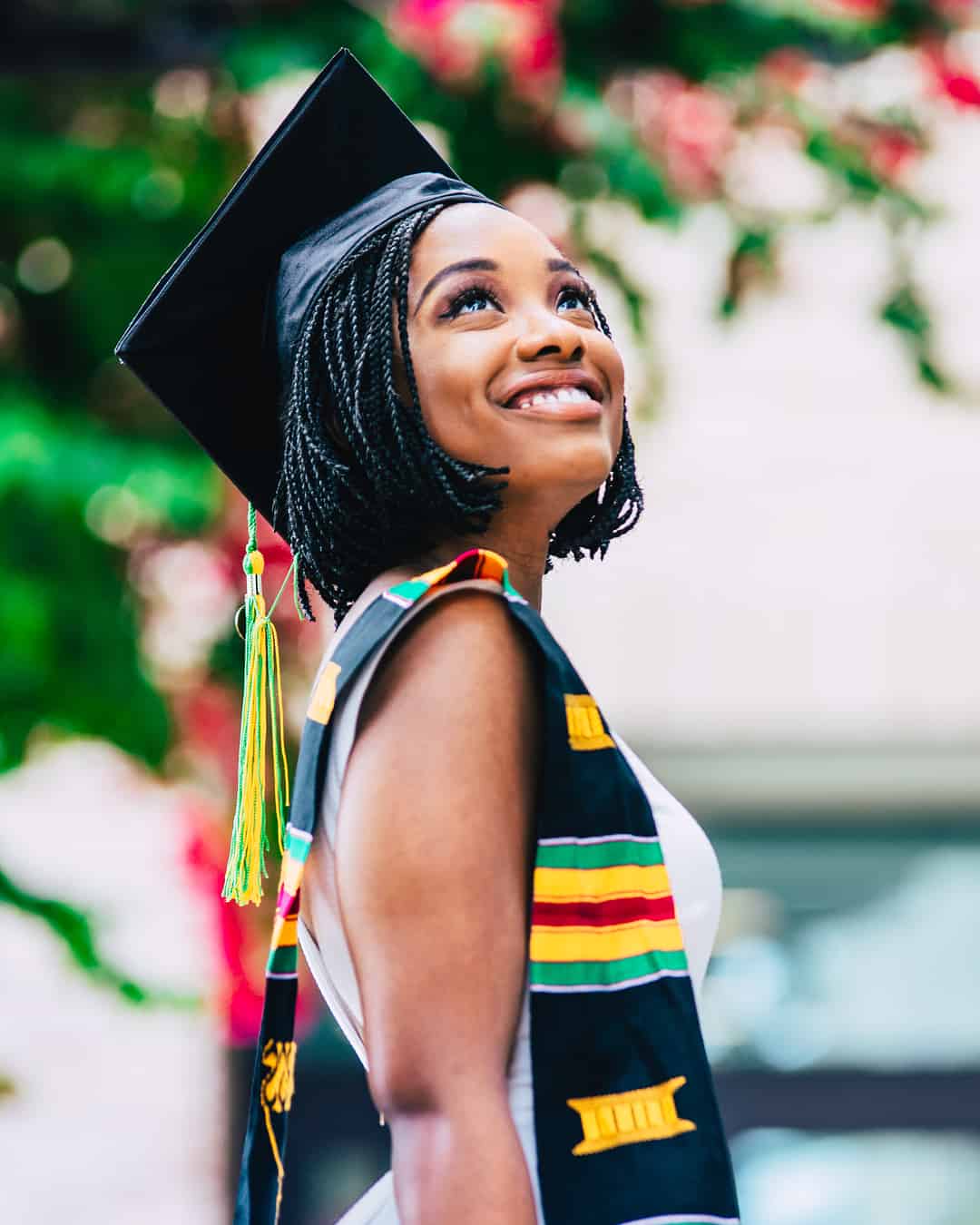 Even on graduation, you can still wear a protective hairstyle but still be in style. You can style your curls in either short or long braids according to the hair length and still look stunning on your graduation photo.
Loose curls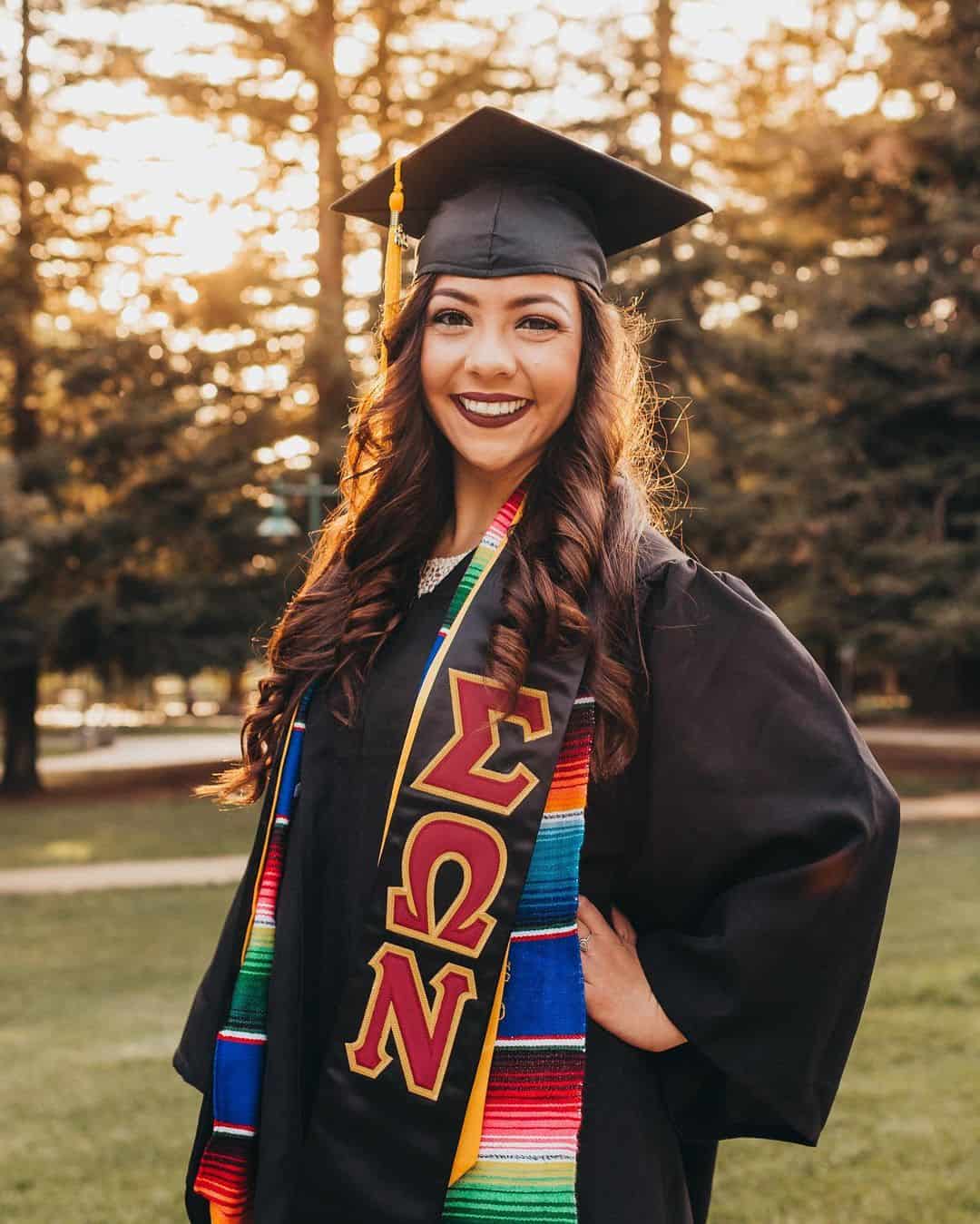 Loose curls is another simple but elegant idea that you can wear to complement your graduation cap. Look good and relaxed with this graduation hairstyle for long hair. Keep your curls frizz-free by using a hydrating leave-in conditioner. This look can be achieved by simply dry your hair, or by using a diffuser on your blow dryer. If you have straight hair, you can achieve loose curls by using a curling iron or hot rollers.
High wavy ponytail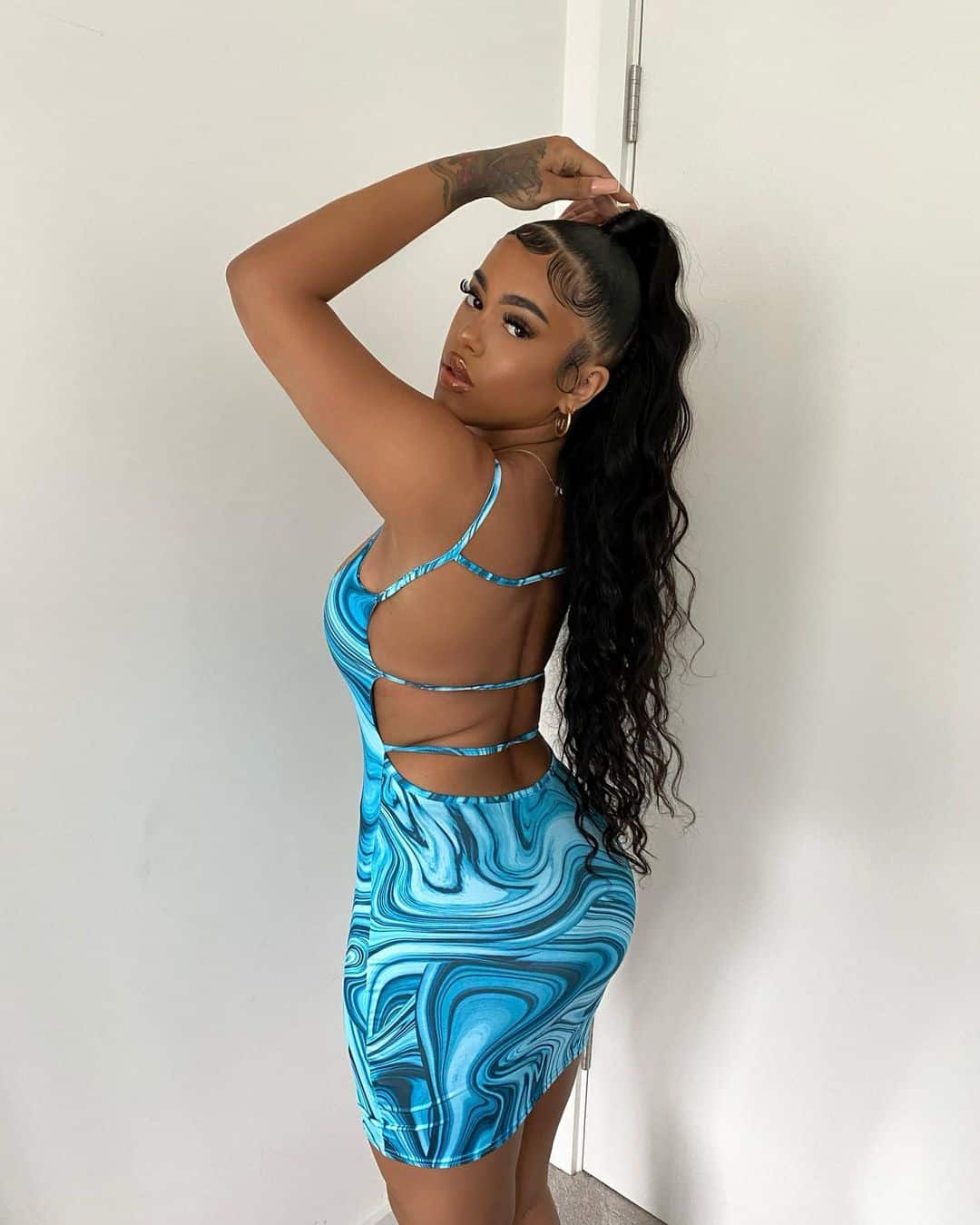 Style your simple high ponytail with waves. Make the simple but sophisticated high ponytail more stylish by curling the loose hair after the ponytail. This will add texture and volume to your hair.
Vintage pixie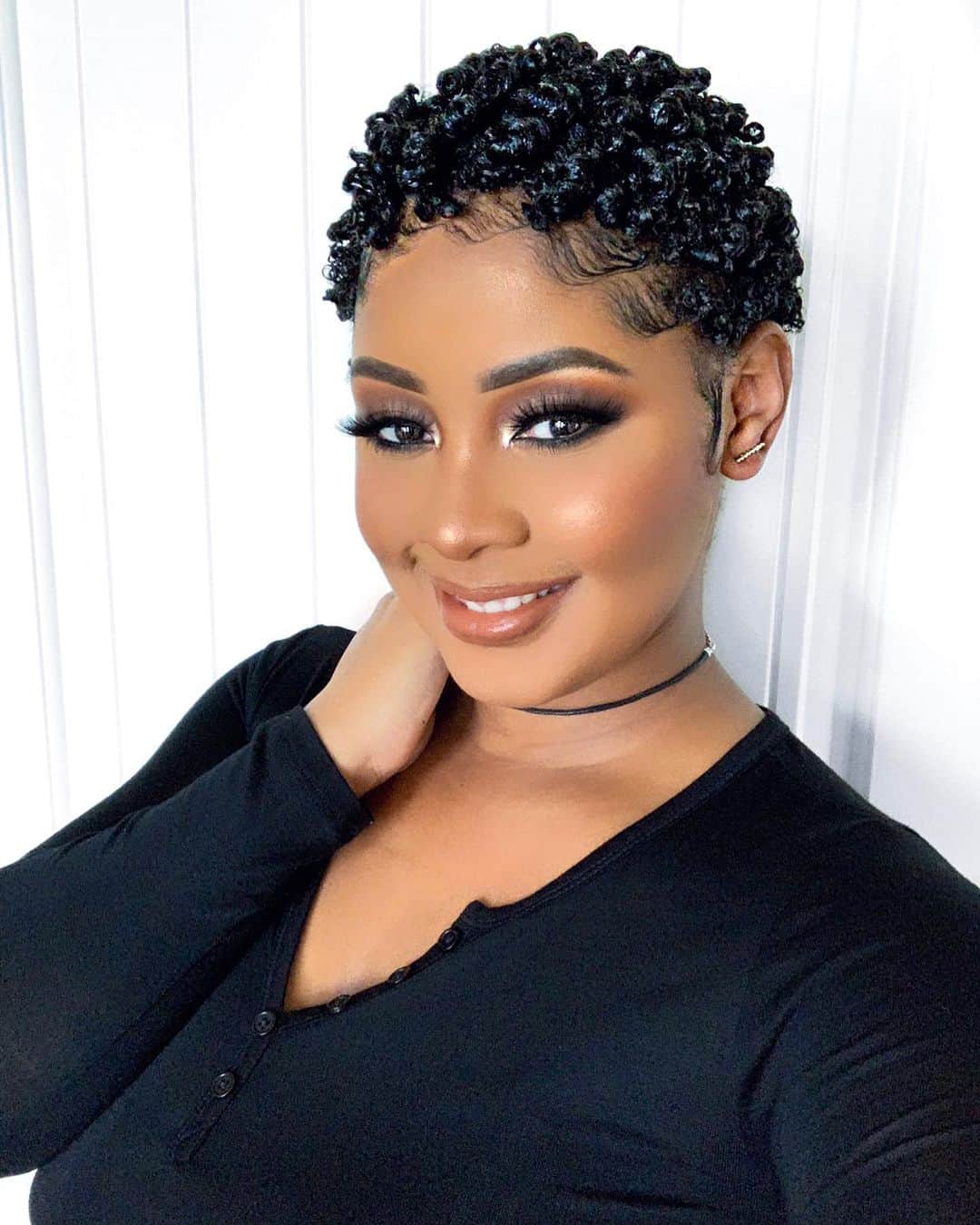 Style your short hair with a classic and you will never go wrong. This classic short hair pixie is a favourite look for graduation. Brush your hair to follow its natural curls and keep your hair in place with a hair gel.
Flat twist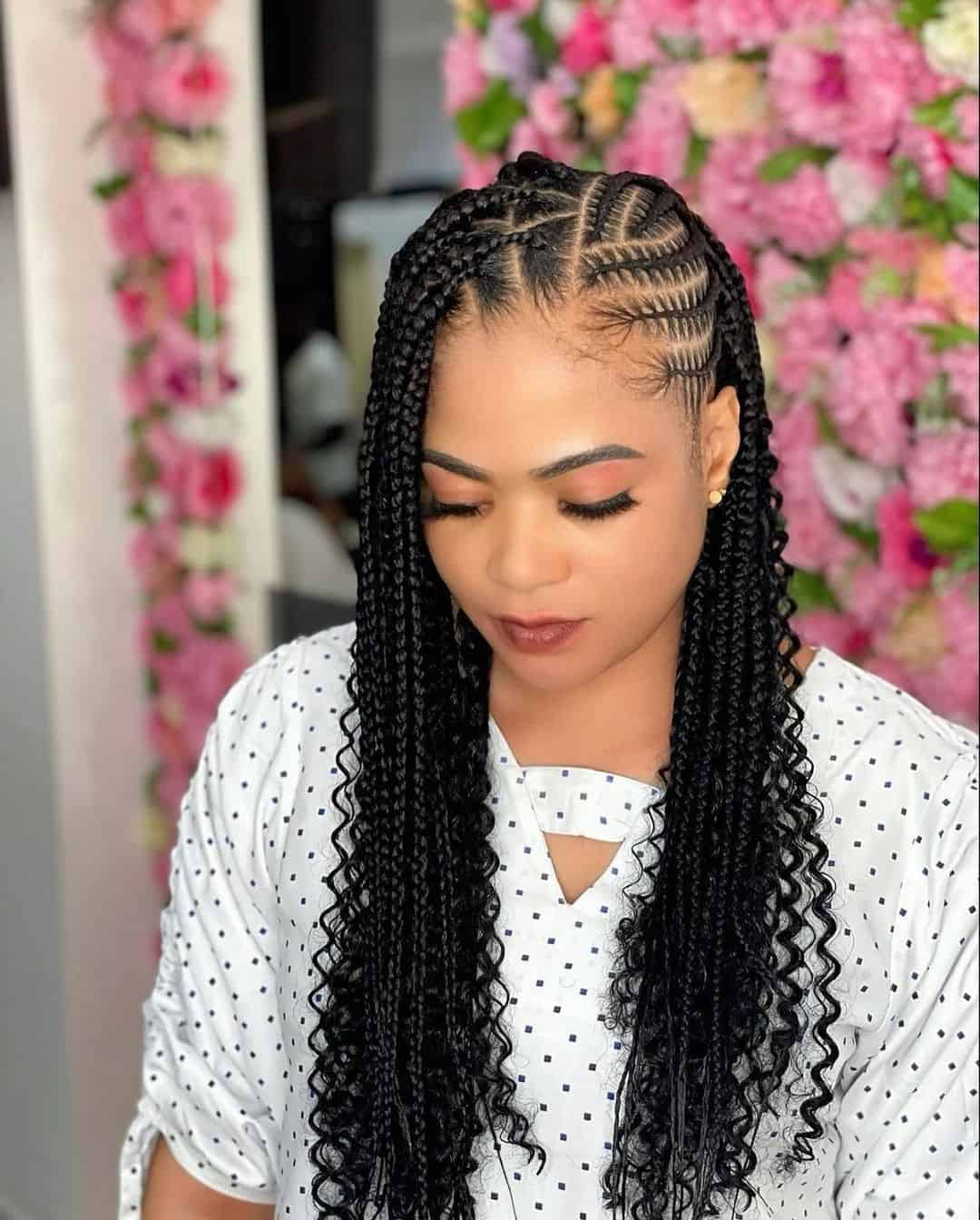 The flat twist is a protective style for black girls. This is a combination of a two-strand twist and cornrow hairstyle. And this is faster done compared to the traditional cornrows. But the downside is that it will only last a week. Good thing graduation ceremonies don't even last a day!
Romantic low bun
A romantic low bun is another hairstyle that you can wear under your graduation cap. Mostly worn by a bridesmaid at a wedding, this hairstyle can also make you look cute. Bring out your feminine side with the messy but elegant look.
Half braids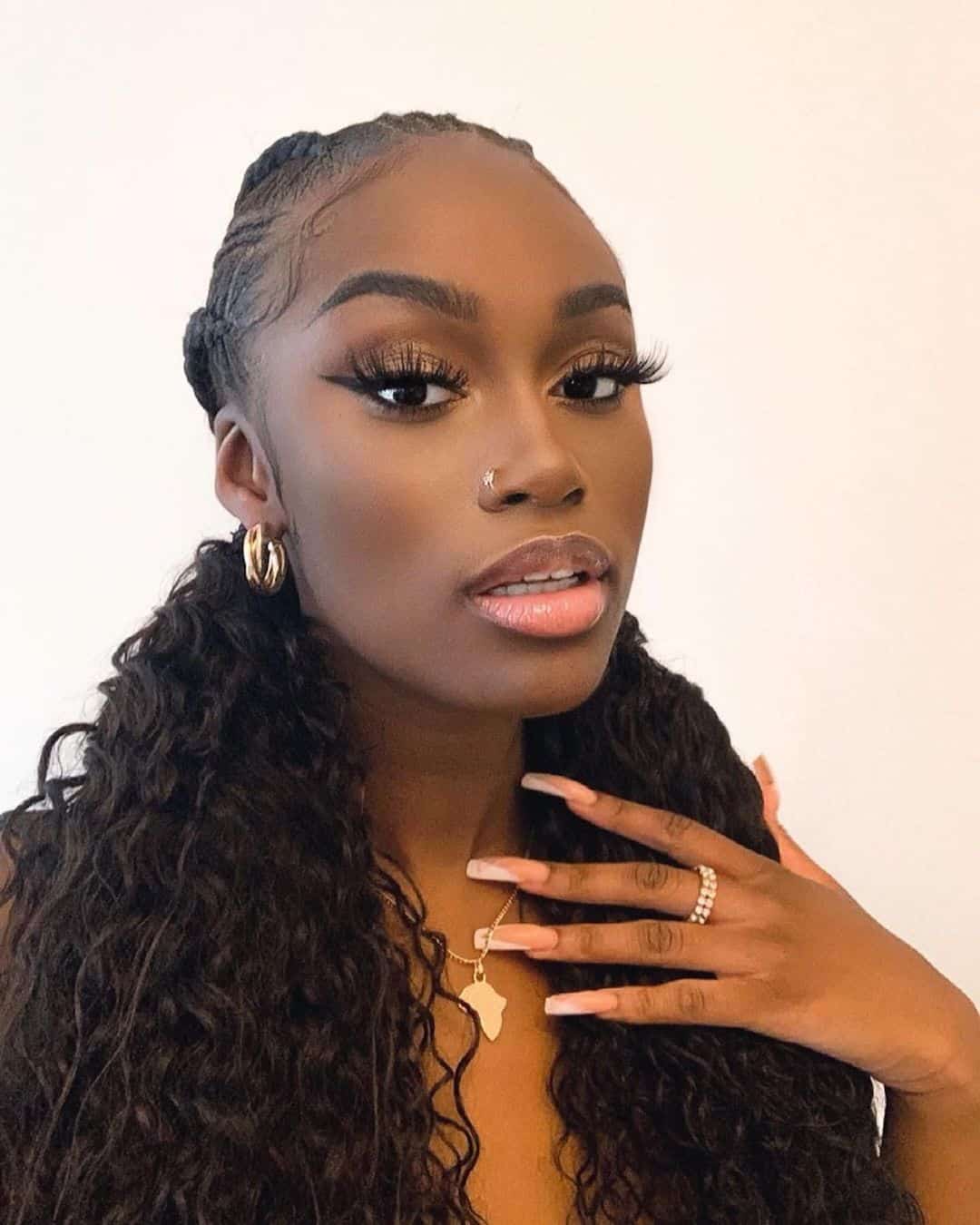 Take half-updo to the next level. Instead of just tying half of your hair, braid them for extra style. Braid the upper half of your hair and let the remaining length of your hair flow naturally. Enhance the volume of your natural hair to create a statement with your curls.
Glamorous side-swept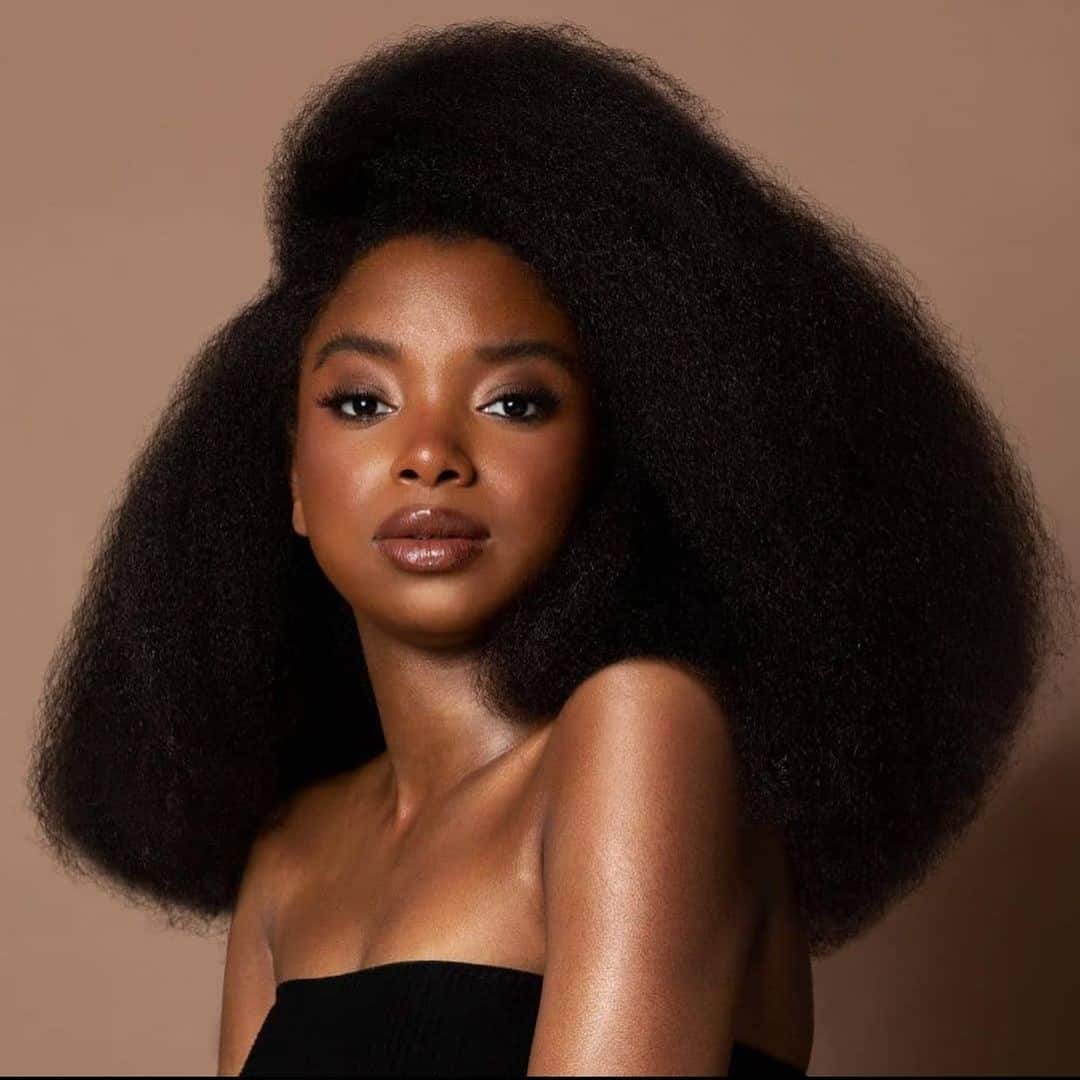 Bring a red carpet favorite to your graduation ceremony with this classic and elegant hairstyle. Feel like a Hollywood A-lister in your graduation gown while you walk to the stage for your diploma. Do a side part on your hair and create big curls and let them fall loose on your shoulder.
The Waterfall braids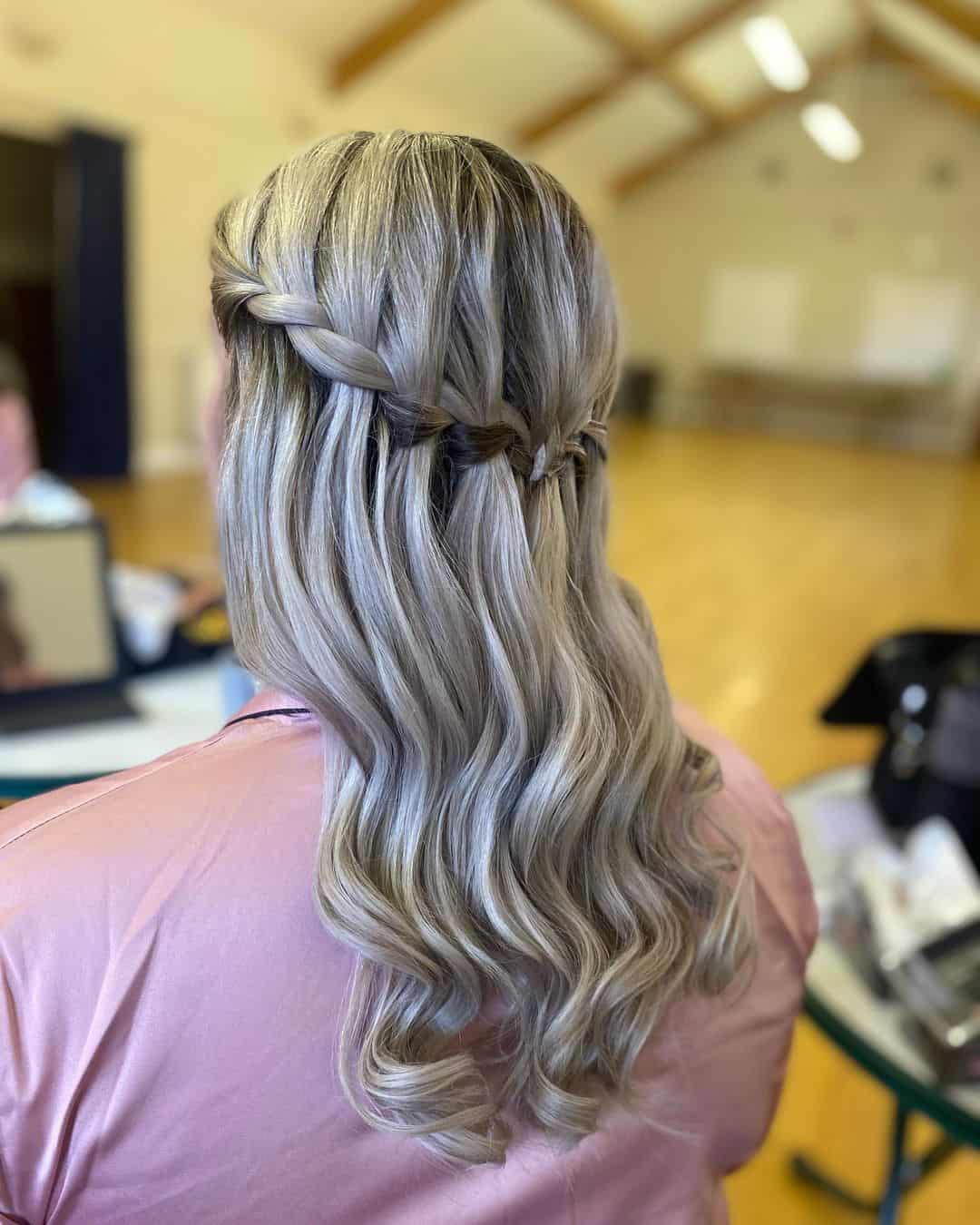 French braid with a twist! The waterfall braid is a soft rendition of a French braid. Leave some strands in between braids to resemble the waterfall. Wear your graduation cap and still see elegance in your hairstyle.
Cornrow twist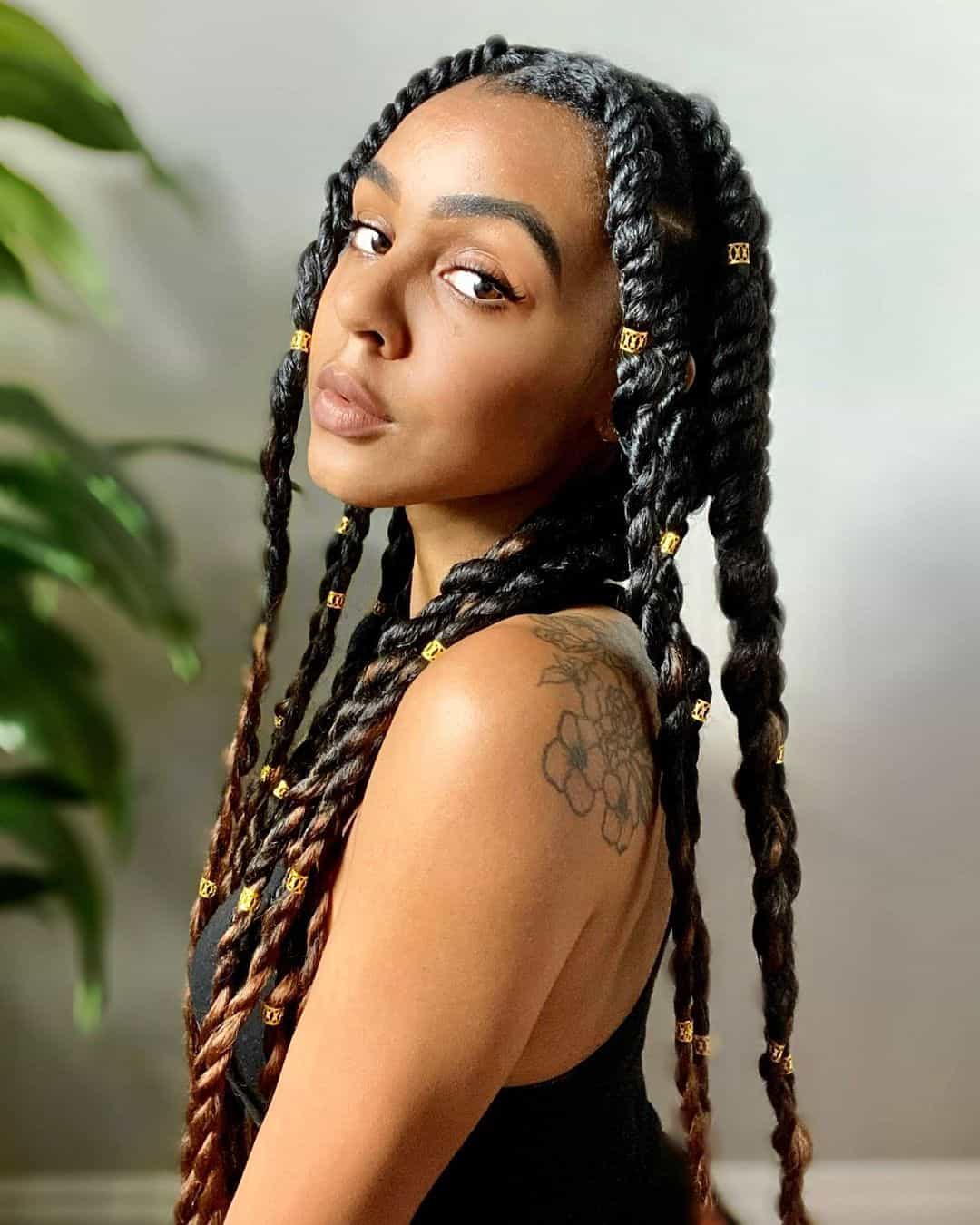 Cornrow twist is a variation of a cornrow. But instead of braiding the hair, you do a twist. This graduation hairstyle for black girls is easier and faster to do compared to a cornrow. But nonetheless, equally stylish.
senegalese twist hair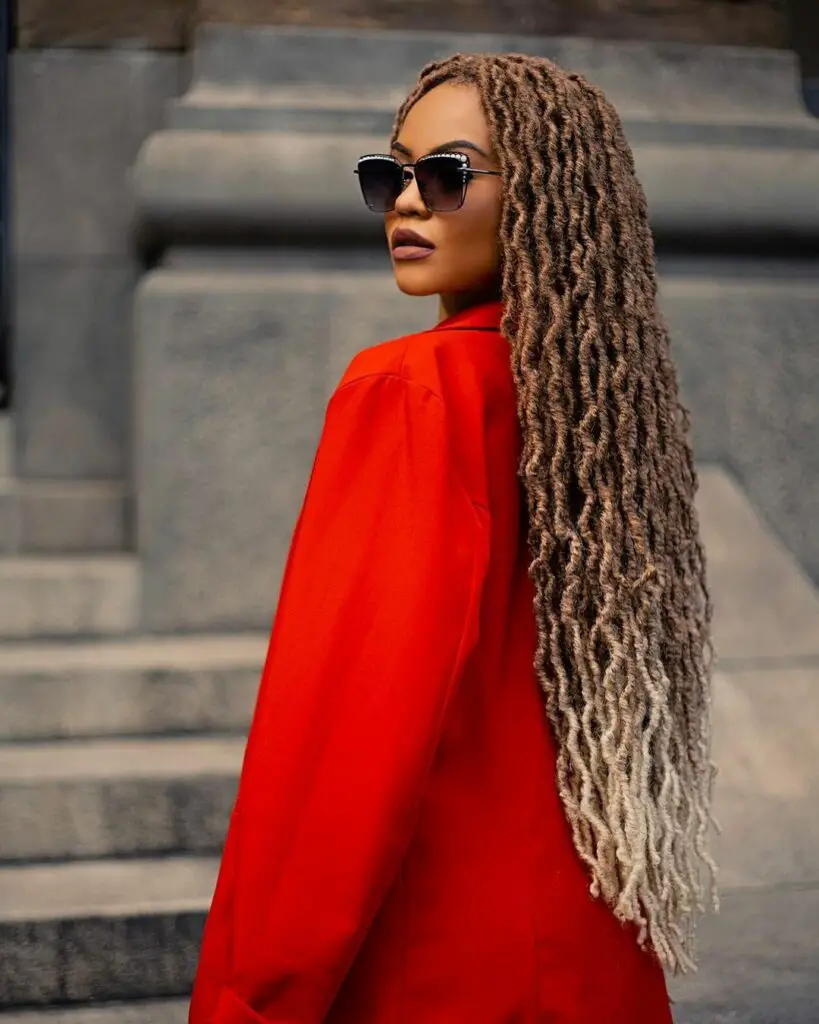 ig. kemillyfox

Gorgeous Senegalese twists, intricate and bold, become a symbol of cultural pride and individuality, as you walk tall on your graduation day, celebrating your achievements and heritage with grace. With each twist, you carry the strength and resilience that brought you to this moment, embracing the future with style and determination.
Natural Curl for graduation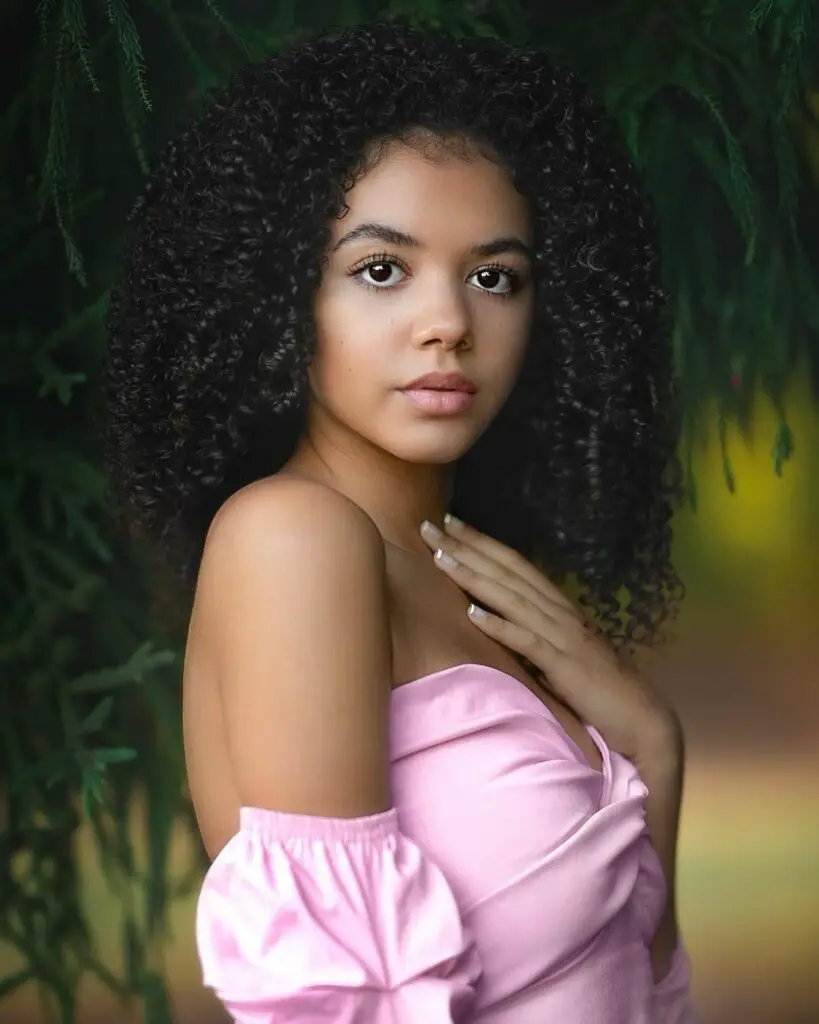 Embracing your natural curls, free and wild, you radiate confidence and authenticity, standing tall on graduation day, a symbol of self-acceptance and empowerment. With each curl, you celebrate your unique journey, ready to conquer new horizons and leave a mark on the world with your natural beauty and grace.
Conclusion
Graduation is a celebration of your hard work and all the efforts that you put into studying. It is also a sign of a new beginning! And to celebrate a new beginning, you need to put on your best you and wear a graduation hairstyle perfect for the celebration.
How to do graduation hairstyle?
There are many different ways to do a graduation hairstyle. One popular way is to wear your hair down in loose curls or waves. You can also wear it up in a messy bun or ponytail. If you want something more elegant, you can try wearing your hair half-up with some soft curls framing your face. Whatever style you choose, make sure it compliments your dress and graduation cap!