When it comes to embracing and celebrating natural hair, 4c hairstyles have gained popularity for their unique beauty and versatility. Defined by tightly coiled or zigzag patterns, 4c hair requires special care and attention to maintain its health and maximize styling options. In this article, we will explore a variety of 4c hairstyle ideas, suitable for short, medium-length, and long hair. Additionally, we will discuss protective hairstyles for maintaining healthy 4c hair.
In This Article
Characteristics of 4c Hair
Before diving into hairstyle ideas, let's first understand the characteristics of 4c hair. 4c hair is known for its tight coils and shrinkage, which can make it appear shorter than it actually is. This hair type often has a high density and requires proper moisture to prevent dryness and breakage. It's essential to note that every individual's 4c hair may have slight variations, so it's important to experiment and find what works best for you.
Styling 4c hair can be challenging due to its delicate nature. The coils can easily tangle, and manipulation can cause damage. However, with the right techniques and products, you can achieve stunning and protective hairstyles that showcase the beauty of your natural hair.
4c Hairstyle Ideas for Different Hair Lengths
4c Hairstyle Ideas for Short Hair
4c Natural hair can be styled in various creative ways to enhance its natural beauty. Consider trying these easy 4c hairstyle ideas:
TWA (Teenie Weenie Afro): Embrace the beauty of a short, cropped afro that highlights your natural texture.
Bantu Knots: Create small sections and twist them into neat knots, allowing your curls to take center stage.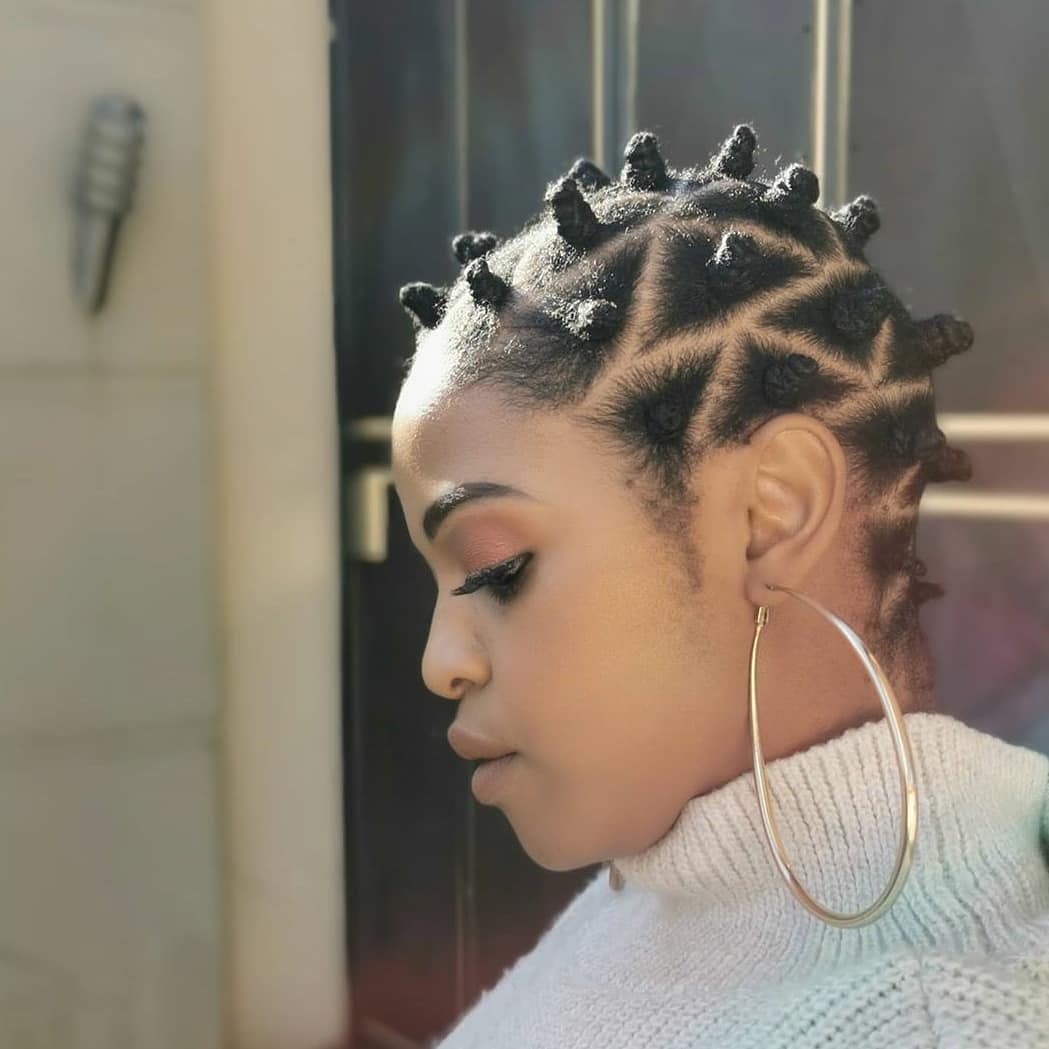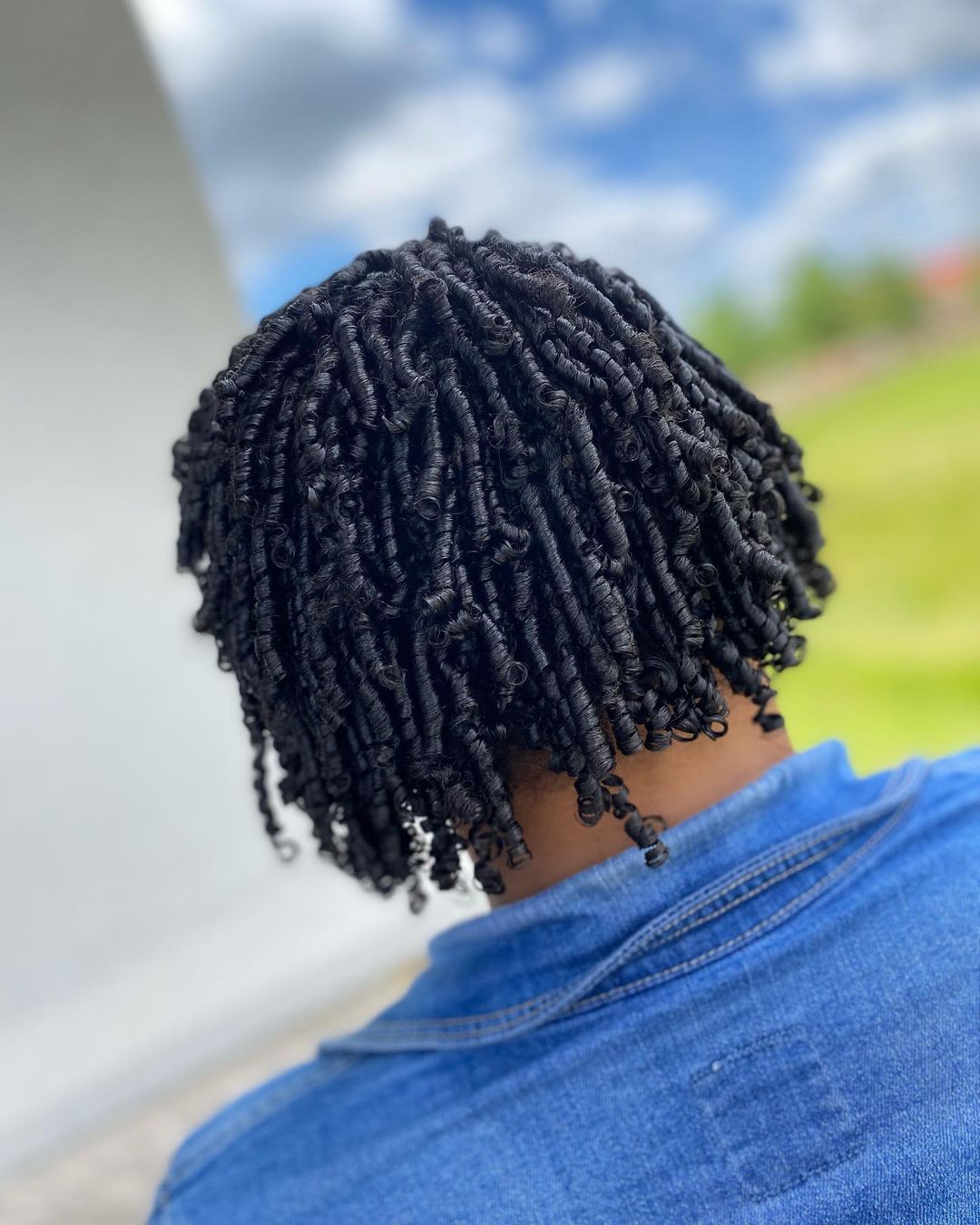 4c Hairstyle Ideas for Medium-Length Hair
Medium-length 4c hair offers more styling possibilities. Here are some hairstyle ideas to explore:
Twist Out: After washing and conditioning, twist small sections of hair and allow them to dry. Untwist for defined, elongated curls.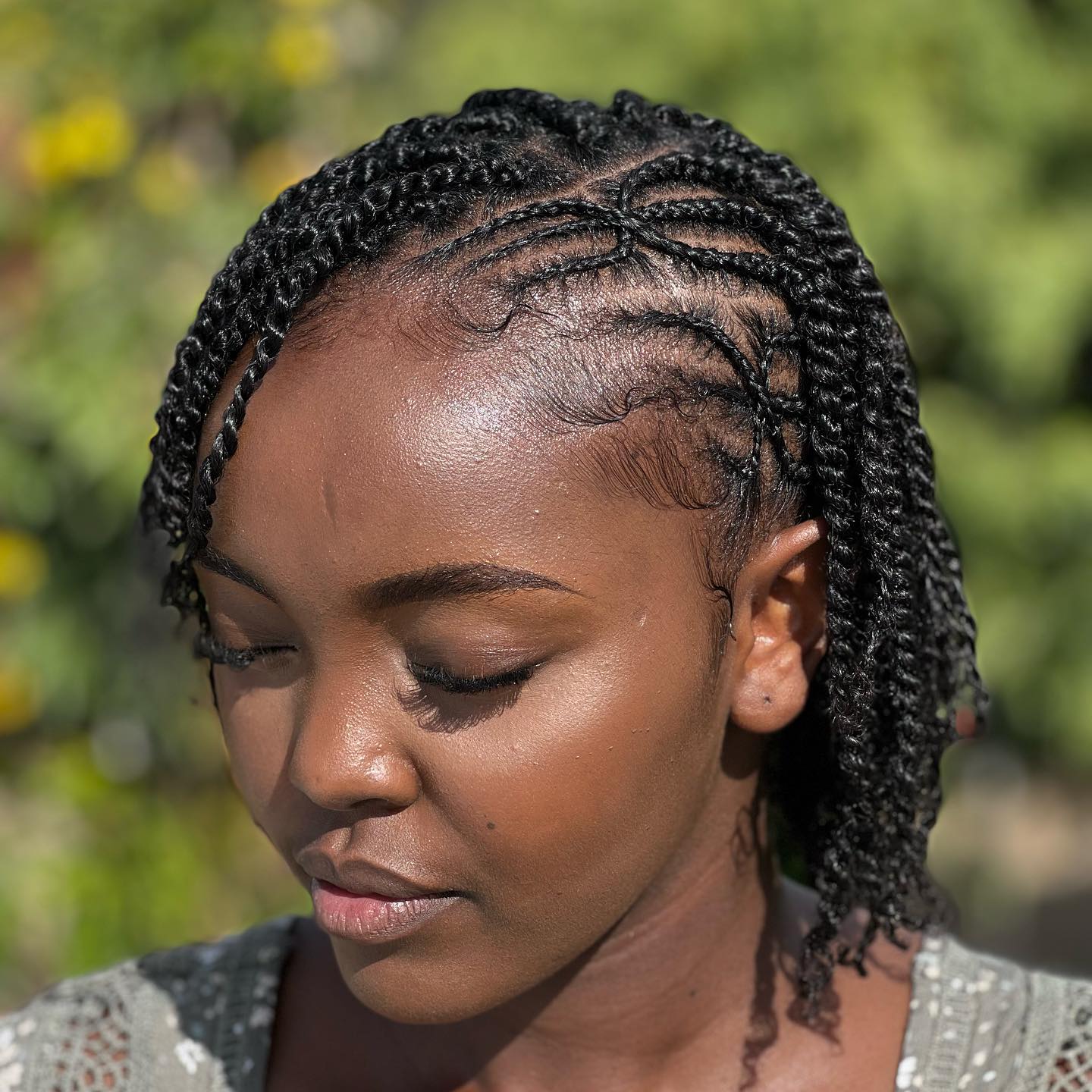 Braided Updo: Braid your hair into intricate patterns and gather them into an updo for an elegant and protective style.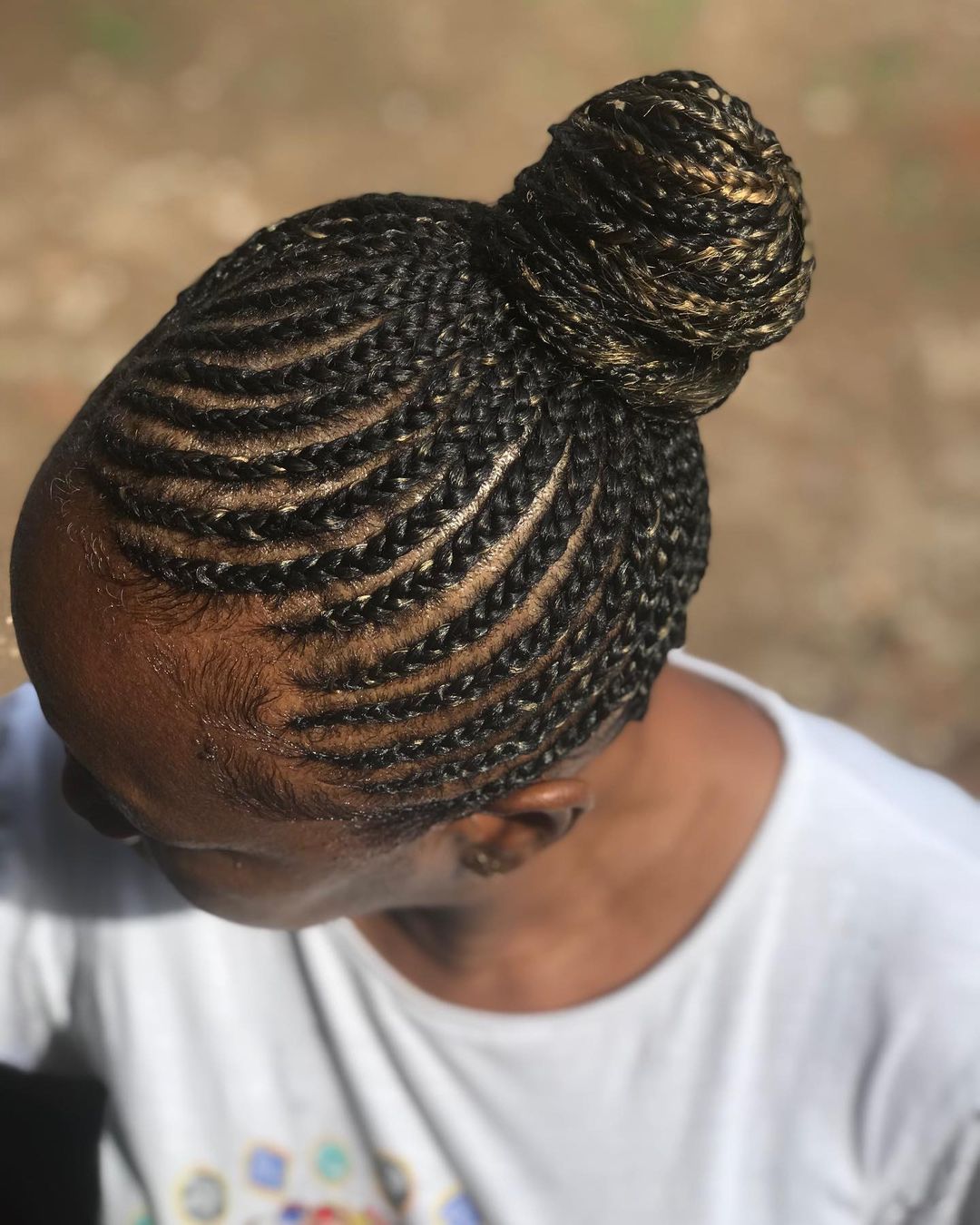 Afro Puff: Gather your hair into a high ponytail, allowing your curls to form a voluminous puff.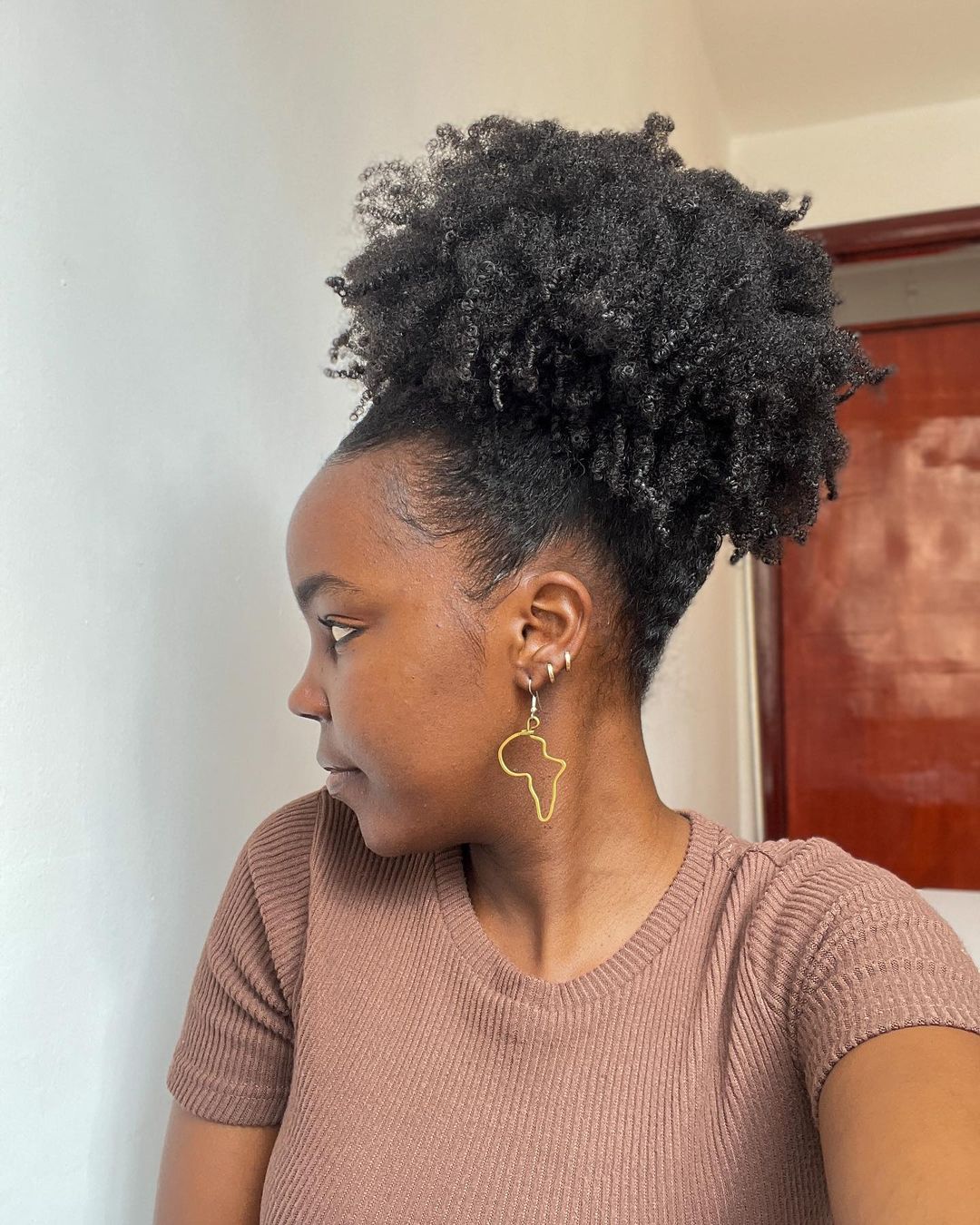 4c Hairstyle Ideas for Long Hair
Long 4c hair provides versatility for various styling options. Consider these hairstyle ideas:
Wash and Go: Define your curls by washing and conditioning your hair, then apply a styling gel or cream to enhance the natural pattern.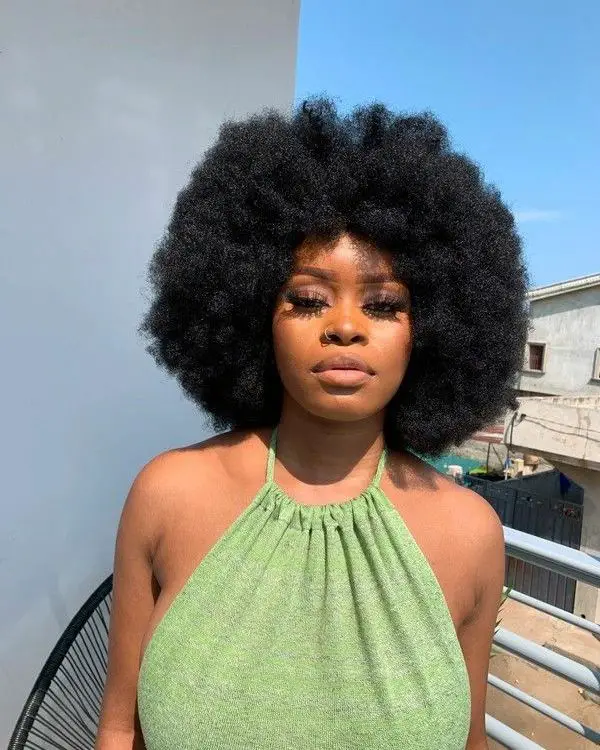 Braids: Create intricate and stunning braided patterns that can be worn for an extended period, protecting your hair.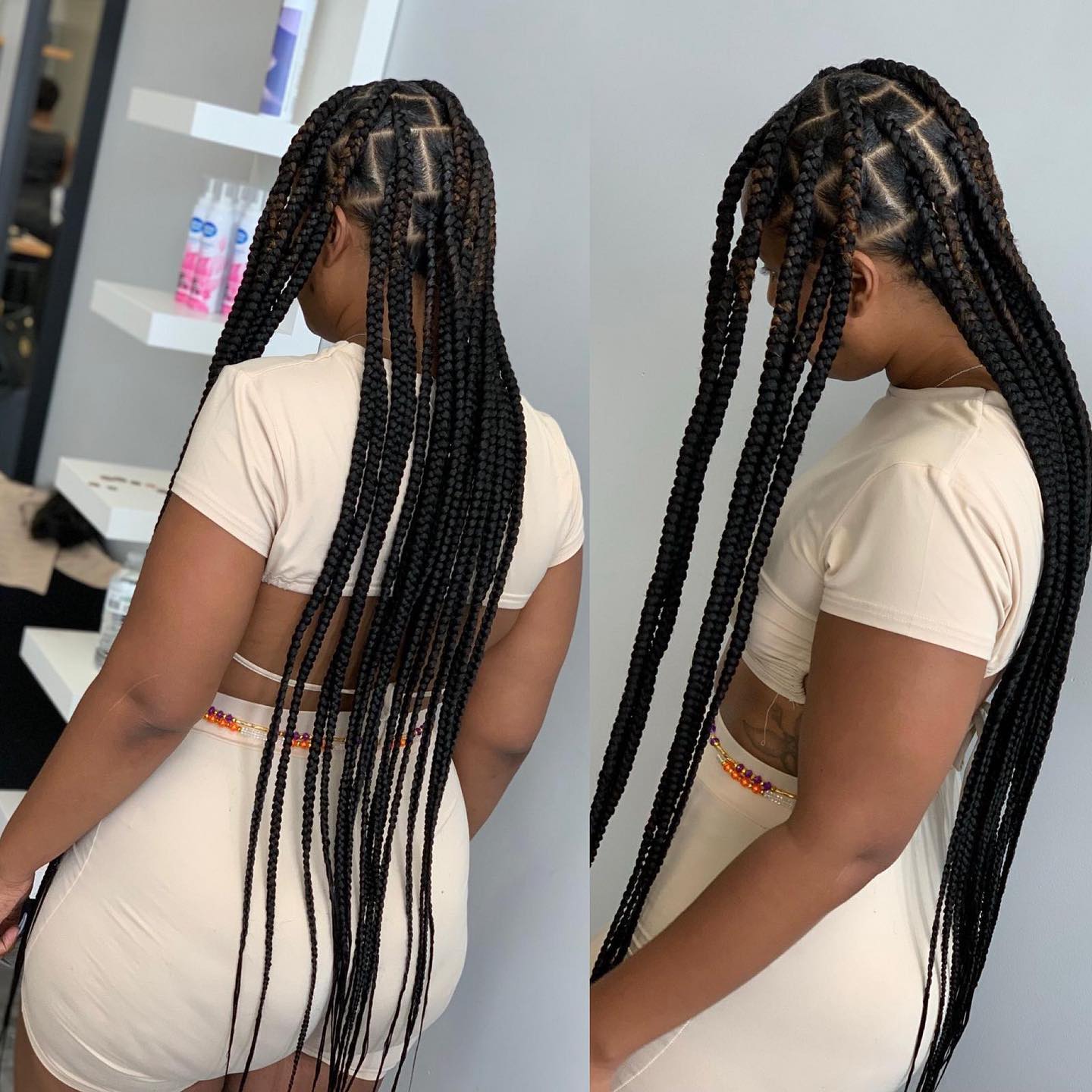 Long Afro puff: Elevate your 4C hair game with a fierce and fabulous long afro puff. Show off your natural texture and length in style, turning heads wherever you go.
Protective Hairstyles for 4c Hair
Protective hairstyles play a crucial role in maintaining the health and length of 4C hair. These hairstyles not only minimize manipulation but also provide an extra layer of protection for your delicate strands. These protective styles help in preserving moisture, reduce breakage, and promote healthy hair growth. Whether you're looking for a quick and easy style or an elaborate updo, incorporating protective hairstyles into your 4C hair care routine is a fantastic way to keep your hair healthy and thriving.
Low Manipulation Styles: Opt for styles that require minimal manipulation, such as flat twists, two-strand twists, or simple updos.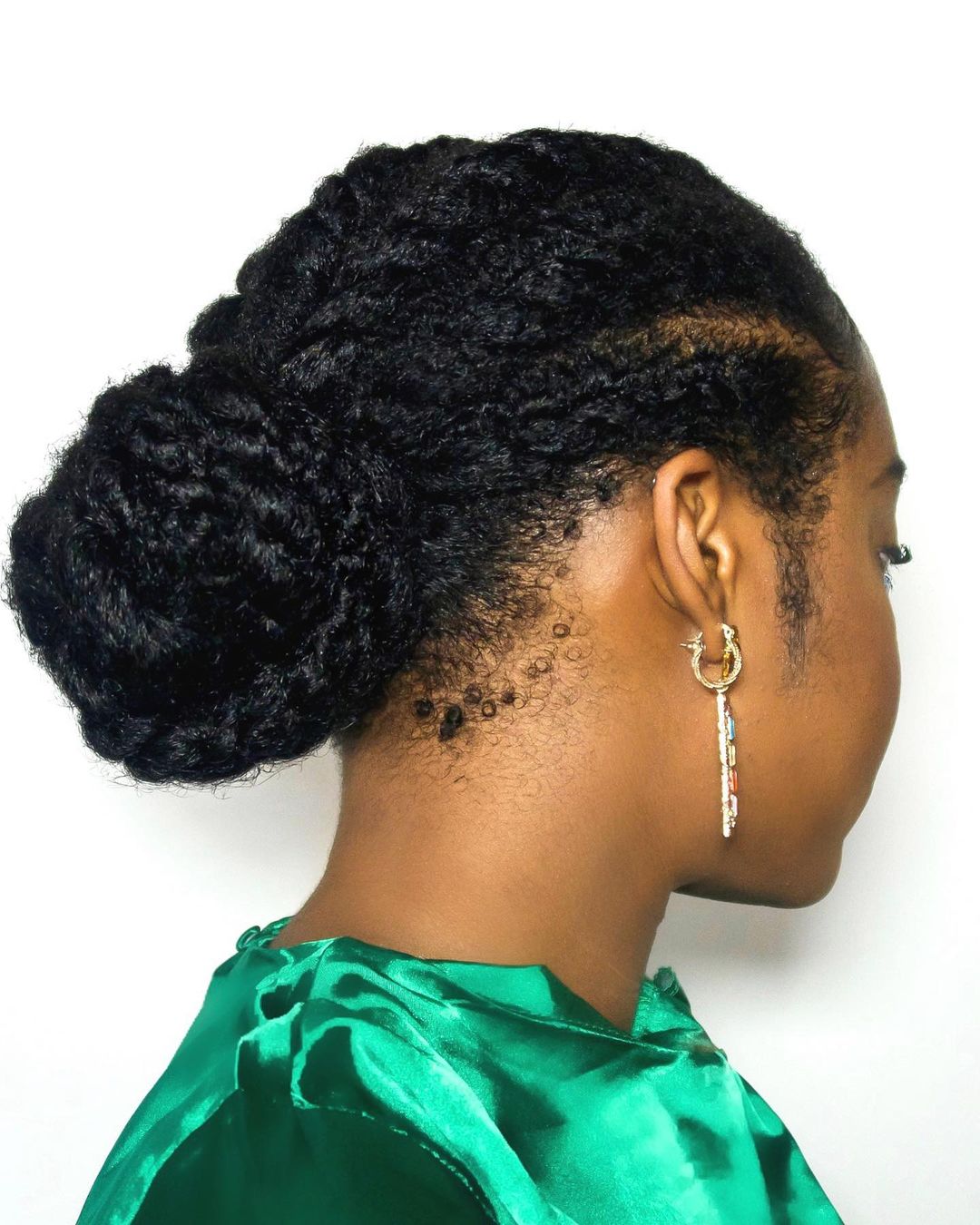 Natural Hair Updos: Create elegant updos using your natural hair. Explore styles like the high bun, French roll, or braided updos.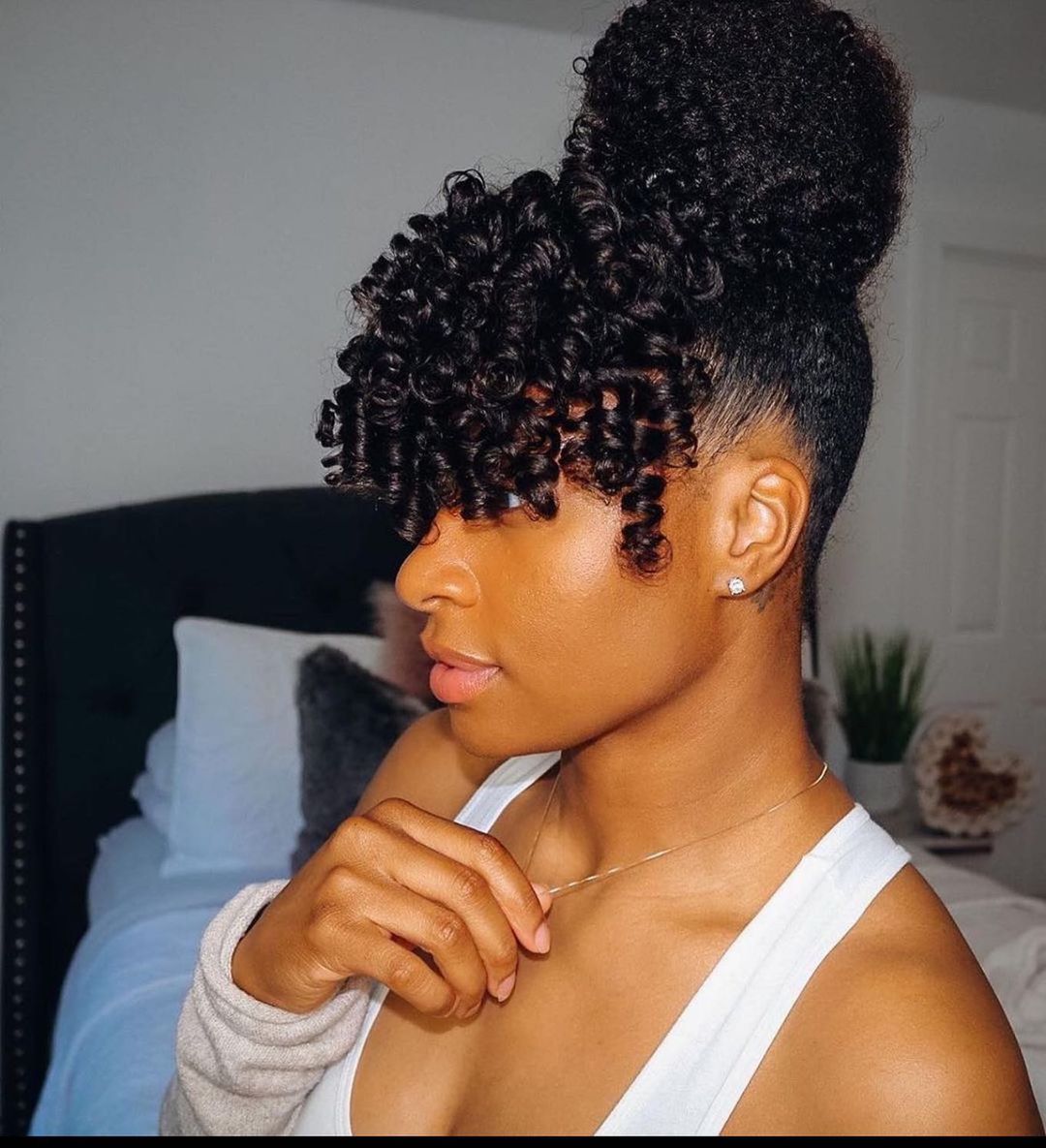 Tips for Maintaining Healthy 4c Hair
To keep your 4c hair healthy and vibrant, follow these essential tips:
Proper Hydration and Moisture: Use hydrating and moisturizing products specifically designed for 4c hair to prevent dryness and breakage.
Protective Styling: Incorporate protective hairstyles to minimize manipulation and protect your hair from external damage.
Regular Detangling and Trimming: Detangle your hair gently using your fingers or a wide-toothed comb. Regularly trim split ends to maintain hair health and prevent breakage.
How do I define my 4c curls?
Defining 4c curls can be achieved by using a curl-defining cream or gel, applying it to damp hair, and using your fingers or a comb to create definition and shape
Can I straighten my 4c hair?
Yes, you can straighten your 4c hair using heat tools like a flat iron or a blow dryer. However, it's crucial to use heat-protectant products and avoid excessive heat to prevent heat damage
Are 4c hairstyles suitable for all occasions?
Absolutely! 4c hairstyles can be versatile and suitable for both casual and formal occasions. You can adapt the styles to fit the event and showcase your natural beauty.
How often should I wash my 4c hair?
The frequency of washing 4c hair may vary depending on personal preference and hair needs. Generally, washing once a week or every two weeks is recommended to prevent dryness while maintaining scalp health.
What products work best for 4c hair?
Finding the right products for your 4c hair may require some experimentation. Look for products specifically formulated for 4c hair, including moisturizing shampoos, conditioners, leave-in conditioners, and natural oils.
Takeaway
Embracing and celebrating 4c hairstyles allows individuals to showcase their unique natural beauty. From short to long hair, there are a variety of styling options available to enhance the beauty of 4c hair. By incorporating protective styles and following essential maintenance tips, individuals can maintain healthy and vibrant 4c hair. Remember, each person's hair is unique, so don't be afraid to experiment and find the styles that make you feel confident and beautiful.