Overview of Mielle Organics
Mielle Organics is a brand that caters to curly hair. Their hair products are made with natural ingredients that nourish and moisturize curls. These ingredients, such as aloe vera extract, jojoba oil, coconut oil, argan oil, shea butter, avocado oil, honey, and marshmallow root extract, work together to give the curls the hydration and nutrients they need. They only use natural ingredients that are free from sulphates, parabens, and artificial fragrances. This ensures their products are gentle but still effective.
In This Article
Curly Hair Needs and Challenges
Curly hair comes with its own set of distinct needs and challenges. The irregular shape and multiple layers of curls often lead to frizz, making humidity and environmental factors major culprits. Maintaining proper moisture levels becomes essential due to the difficulty natural oils face in traveling down the spirals. This can result in dryness, brittleness, and a lack of definition. Additionally, tangling is a common issue due to the coarser texture of curly hair. To conquer these challenges and nurture healthy, beautiful curls, a well-rounded hair care routine that includes deep moisturization, gentle handling, and appropriate styling techniques is crucial.
Mielle Organics and Its Benefits 
Mielle Organics is a brand dedicated to effective hair care, with a spotlight on curls. Their natural products are tailored to retain moisture, fight frizz, and improve overall hair health. This commitment to specific hair needs has made Mielle a preferred choice for those aiming to enhance their curls naturally.
Product Range Designed for Curly Hair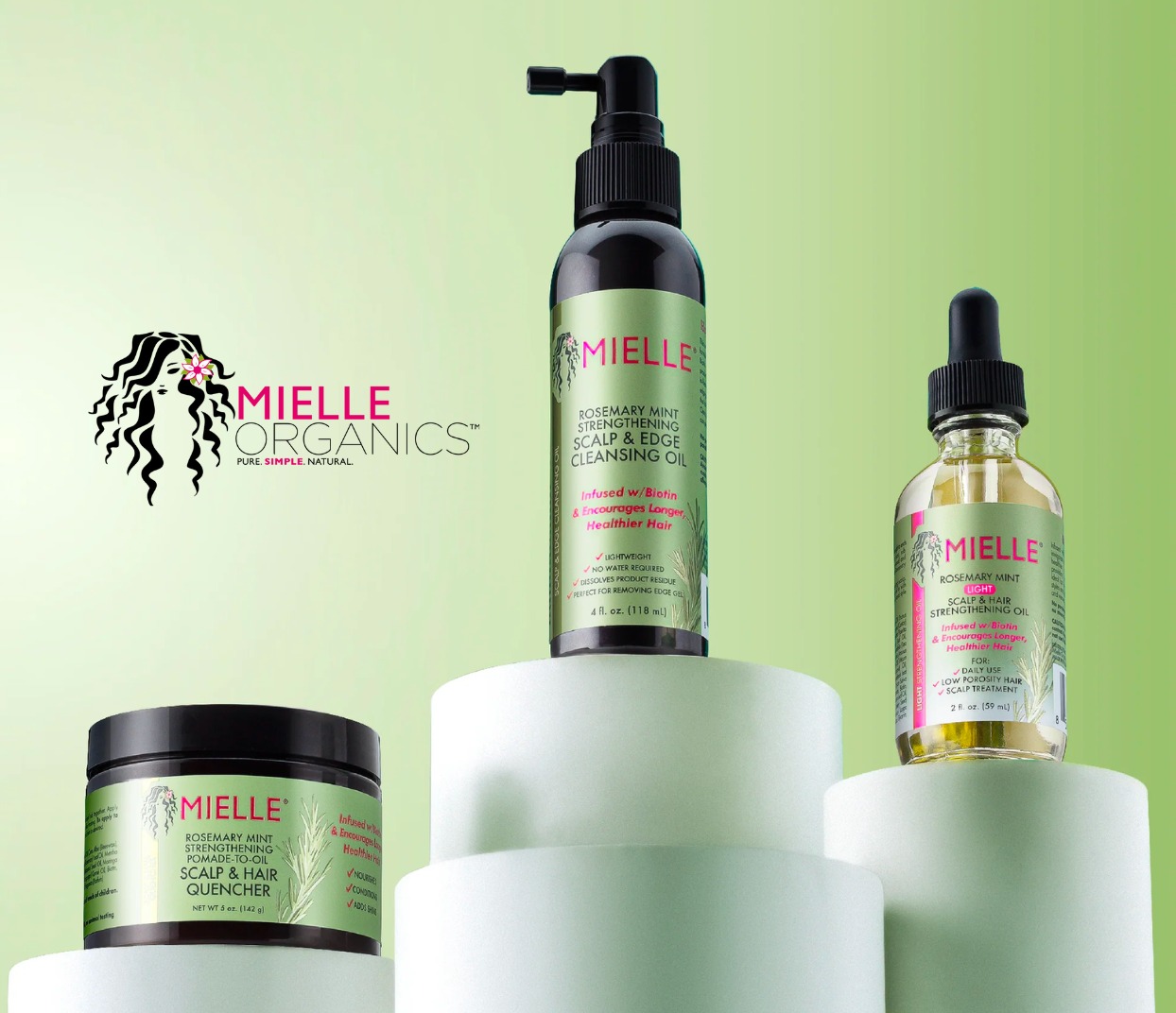 Mielle offers a product range specifically designed to cater to curly hair's unique needs. Their formulations are crafted to address challenges like frizz, dryness, and definition, which are common among curly hair types. With a focus on natural ingredients, Mielle's products aim to provide deep moisturization, enhance curls' natural beauty, and promote healthier hair overall. Whether you have waves, coils, or curls, Mielle's dedicated range offers solutions to embrace and care for your unique texture.
Key Ingredients and Their Benefits
Mielle harnesses the power of key natural ingredients in its products to bring out the best in hair. Ingredients like honey, coconut oil, and shea butter are utilized for their moisturizing properties, imparting essential hydration to combat dryness and promote softness. These ingredients also contribute to reducing frizz, enhancing curl definition, and strengthening hair strands. By carefully selecting and incorporating these beneficial elements, Mielle creates a winning formula that caters to the diverse needs of various hair types, particularly curly hair.
Reviews and Feedback
Reviews for Mielle Organics among curly hair users have been overwhelmingly positive. Folks praise its effectiveness in defining curls, reducing frizz and improving hair health. Natural ingredients such as coconut oil, honey and ginger extract are loved by users for their softness and manageability. One user even reported less breakage since using the brand. The range of products from Mielle Organics is another plus point. Shampoos, conditioners, gels, creams – it's all there for a complete hair care routine. Its commitment to quality ingredients and different curl pattern formulations ensures a perfect match for unique needs. It is not only great for hair but also for the planet. Natural, organic farming practices and no harsh chemicals or sulphates in formulations make this brand beloved by eco-conscious users.
Recommended Hair Care Routine
A good hair care routine is essential for having healthy and gorgeous curls! To make the most of it, here are some tips: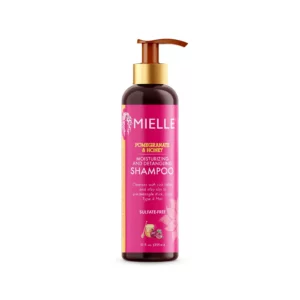 Wash your hair with shampoo, which is made specifically for curly hair. This will cleanse your scalp and remove any product build-up without taking away natural oils.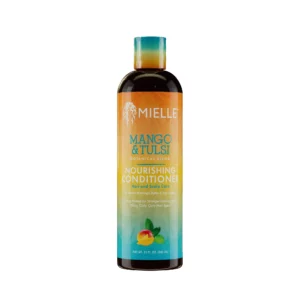 Condition your curls with conditioner. Leave it on for a few minutes before rinsing properly.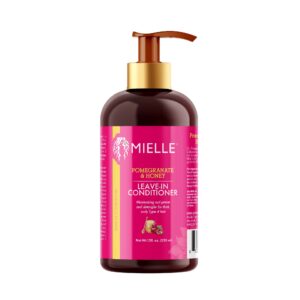 Apply lots of leave-in conditioners to keep your curls hydrated throughout the day. This will help reduce frizz and shape your curls.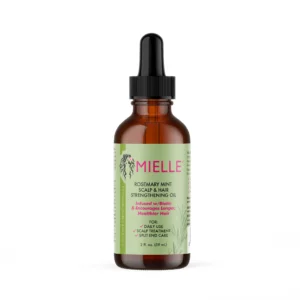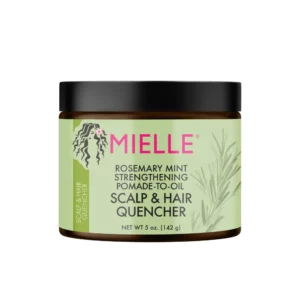 Finish off with styling products such as Curling Custard or Twisting Souffle. These products will give hold and definition to your curls without making them heavy.
Consistency is key to getting the best results. Follow your hair care routine regularly and be patient as your curls change over time. Their products are suitable for all curl types. Add these products to your hair care routine and enjoy the beauty of naturally amazing curls!
Conclusion
In summary, Mielle's products offer a promising solution for curly hair care. With their natural ingredients and targeted formulations, they address the unique needs of curls. Positive reviews highlight their effectiveness in enhancing moisture, managing frizz, and promoting overall hair health. While individual experiences vary, Mielle stands out as a valuable option for those seeking to embrace their curls.
Is Mielle good for curly hair?
Yes, Mielle is known for its excellent products specifically formulated for curly hair. Their products are designed to enhance and maintain the natural curl pattern, providing moisture, definition, and protection.
Which Mielle products are suitable for curly hair?
Mielle offers a range of products for curly hair, including shampoos, conditioners, leave-in conditioners, styling gels, and oils. Some popular options for curly hair are the Babassu Oil & Mint Deep Conditioner and the Pomegranate & Honey Twisting Souffle.
Can Mielle products help with frizz?
Yes, Mielle products can be effective in reducing frizz. The natural ingredients in their formulations help to moisturize and nourish the hair, which can smooth the cuticles and minimize frizz.
Will Mielle products weigh down my curls?
No, Mielle products are specifically designed not to weigh down curls. They are formulated to provide lightweight moisture and hold, allowing your curls to remain bouncy and defined.
Are Mielle products suitable for all curl types?
Yes, Mielle products are suitable for all curl types, from loose waves to tight coils. They offer solutions for different curl patterns and textures, allowing you to customize your hair care routine accordingly.
Are Mielle products tested on animals?
No, Mielle is a cruelty-free brand. They do not conduct any animal testing, making their products a great choice for those who prefer ethical and animal-friendly hair care options.