Are you blessed with type 2b hair? If so, you have gorgeous natural waves that can be styled in various ways to enhance your beauty. Type 2b hair falls somewhere between straight and curly, offering a unique texture that can be both fun and challenging to work with. In this article, we'll explore some fantastic 2b hairstyle ideas specifically tailored for type 2B hair. From effortless beachy waves to elegant updos, we've got you covered. Let's dive in!
In This Article
Understanding 2b Hair
Type 2b hair is characterized by loose, defined waves that have a slight 'S' shape. It is prone to frizz and can be a bit challenging to tame. However, with the right techniques and hairstyles, you can make your type 2b hair the envy of many. Let's explore some tips and tricks to care for your hair before diving into styling ideas.
Essential Hair Care Tips for Type 2b Hair
Type 2b hair, with its beautiful waves and texture, requires special care to maintain its health and vibrancy. Whether you're a proud owner of natural type 2b waves or have styled your hair to achieve this look, understanding the right hair care techniques is crucial. By implementing these essential hair care tips, you can embrace and enhance your gorgeous type 2b waves while keeping your hair healthy and manageable.
Hydration is Key
Proper hydration is crucial for maintaining healthy, defined waves. Use a moisturizing shampoo and conditioner specifically formulated for wavy hair. Additionally, consider using a deep conditioning treatment once a week to keep your hair hydrated and nourished.
Avoid Heat Damage
Excessive heat styling can damage your hair and disrupt its natural texture. Minimize the use of heat tools like straighteners and curling irons. Instead, embrace air drying or use diffusers to enhance your natural waves.
Frizz Control
Frizz is a common concern for type 2b hair. Invest in anti-frizz products such as serums or creams to tame flyaways and keep your waves looking sleek. Avoid brushing your hair when it's dry, as it can lead to more frizz. Instead, use a wide-toothed comb or your fingers to detangle your hair gently.
Regular Trims
Regular trims are essential to prevent split ends and maintain the shape of your waves. Aim for a trim every 8 to 12 weeks to keep your hair healthy and vibrant.
Protect Your Hair
When exposing your hair to the sun or chlorine, protect it by wearing a hat or using a leave-in conditioner with UV protection. This will prevent your hair from drying out and becoming brittle.
Now that you know how to care for your type 2b hair let's explore some fabulous hairstyle ideas that will make your waves shine.
Effortless Beachy Waves. Embrace the Summer Vibes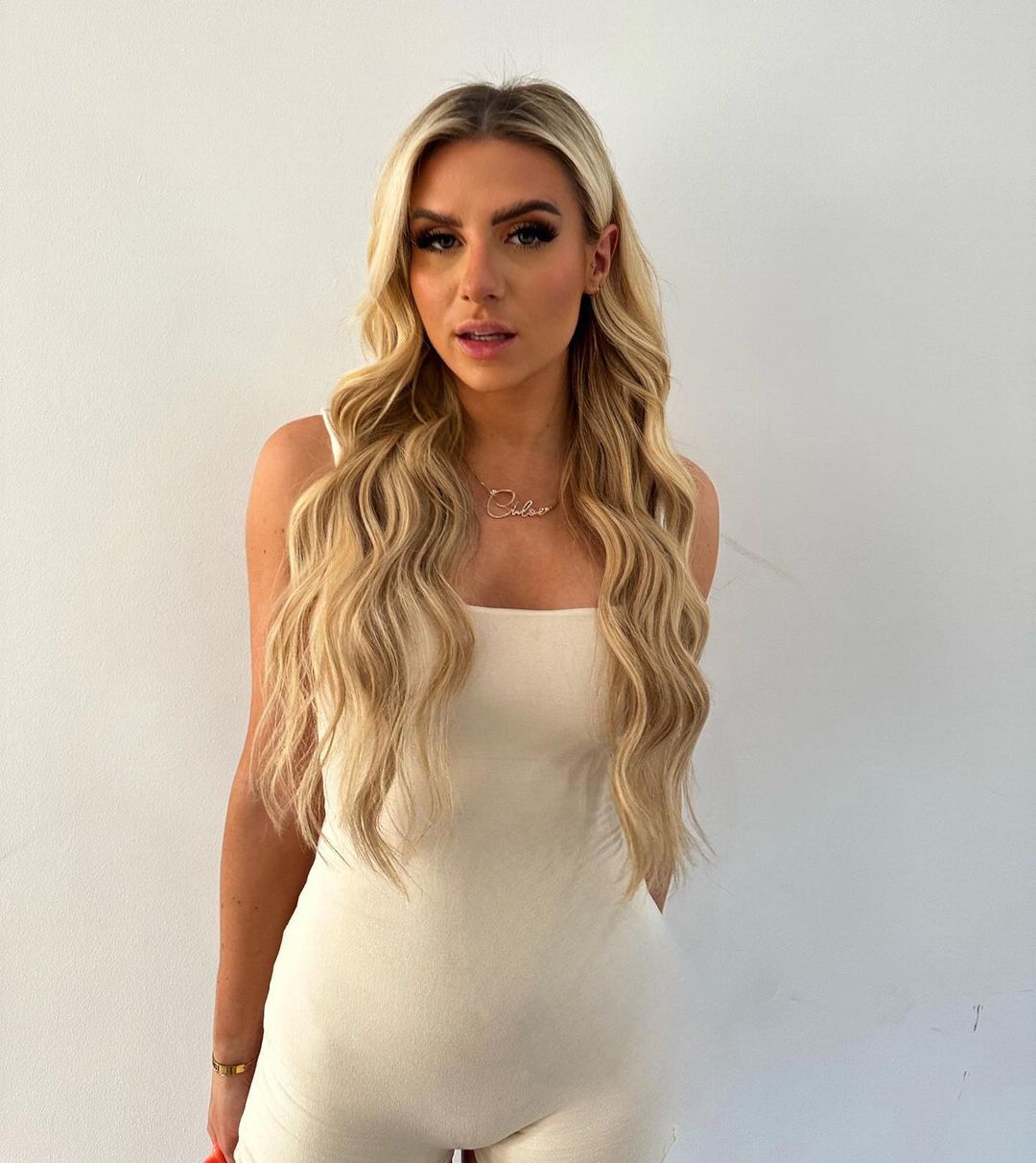 ig.Hairbyjay
Beachy waves are a popular choice for those with type 2b hair. This relaxed and tousled look mimics the natural waves you get after a day at the beach. To achieve this style, apply a texturizing spray to damp hair, scrunch it gently, and let it air dry. You can also use a diffuser on a low heat setting for added volume and definition. For a finishing touch, spritz some salt spray to create that beachy texture.
Defined Curls. Enhance Your Natural Texture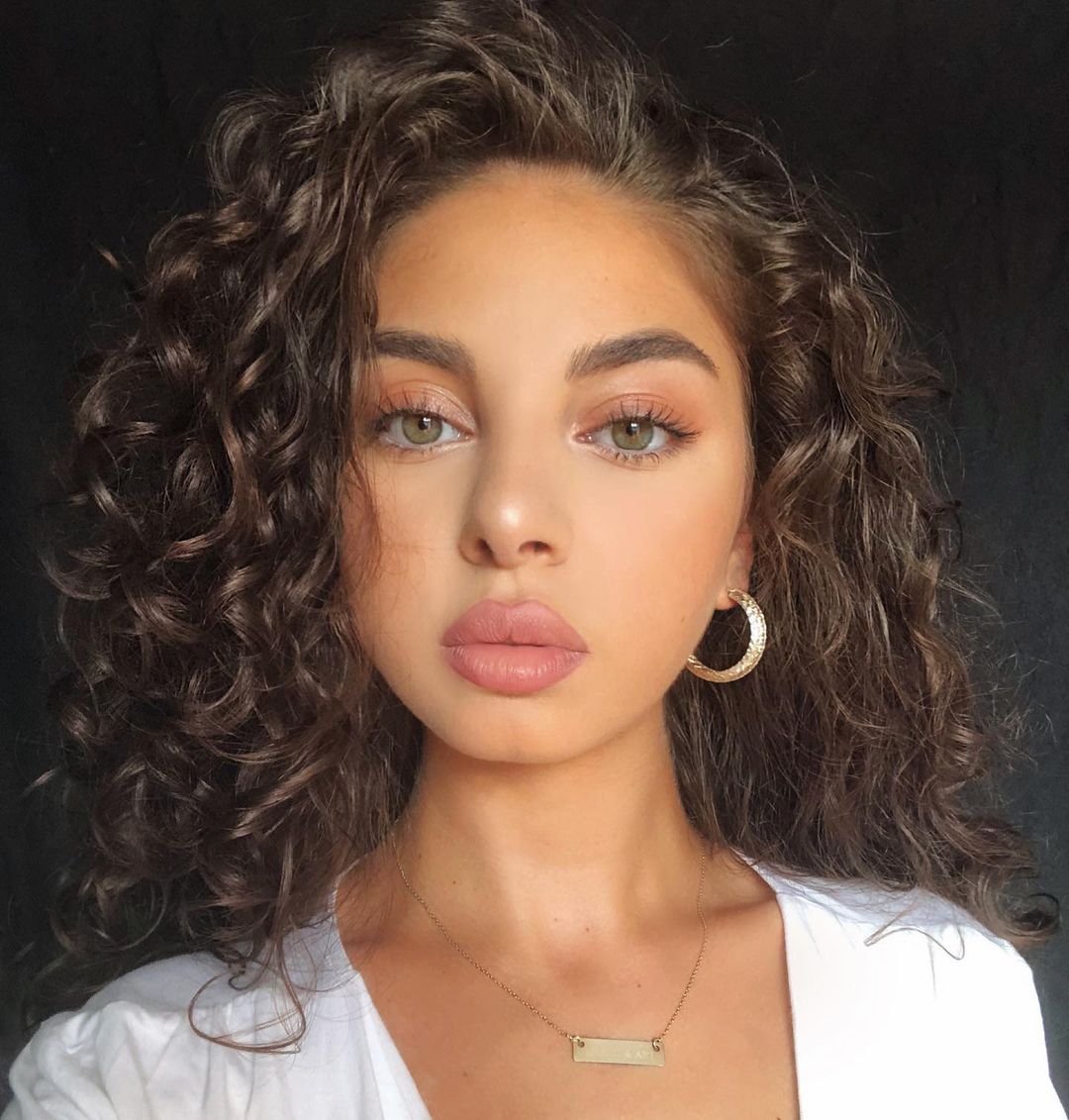 @ Instagram
If you want to enhance the natural texture of your type 2b hair, opt for defined curls. Start by applying a curl-enhancing cream or mousse to damp hair, then scrunch it gently from the ends upwards. Allow your hair to air dry or use a diffuser for more defined curls. For extra hold, you can use a lightweight hairspray to ensure your curls stay intact throughout the day.
Half-Up, Half-Down: A Stylish and Practical Option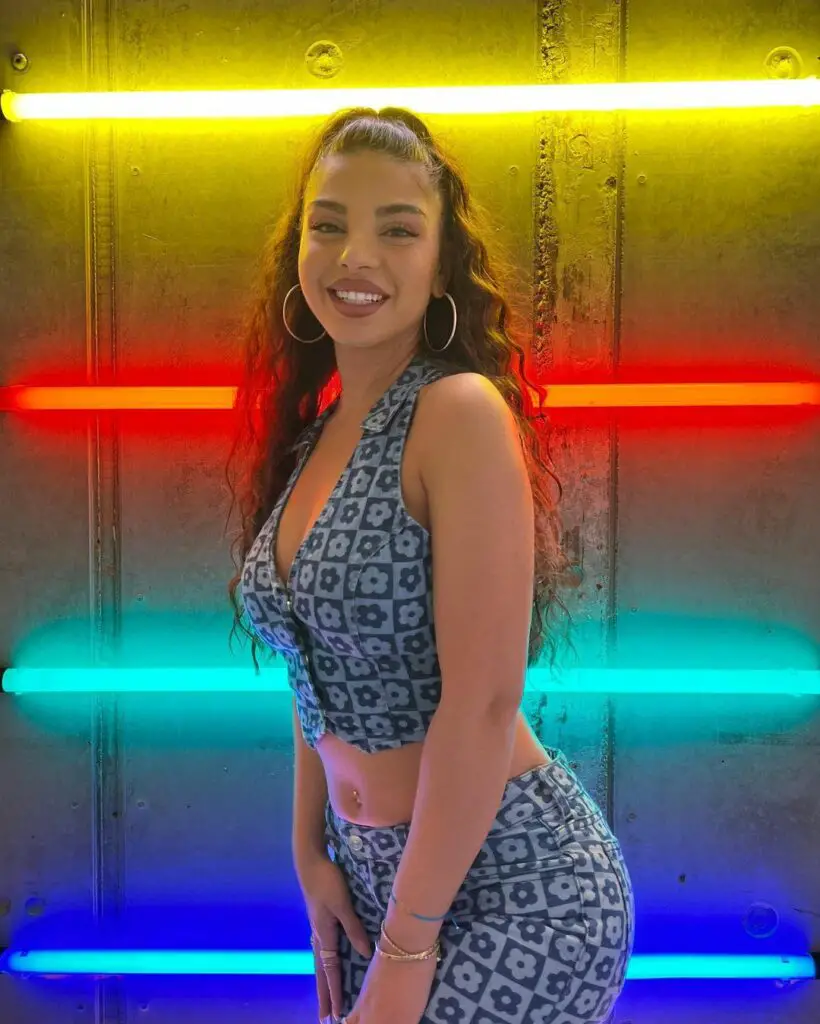 ig. ilobaby
A half-up, half-down hairstyle is perfect for both casual and formal occasions. It's a versatile option that allows you to showcase your waves while keeping your hair out of your face. Simply gather the top section of your hair and secure it with a clip or hair tie. Leave the rest of your hair loose to showcase your beautiful waves.
Braided Beauties. Add a Touch of Elegance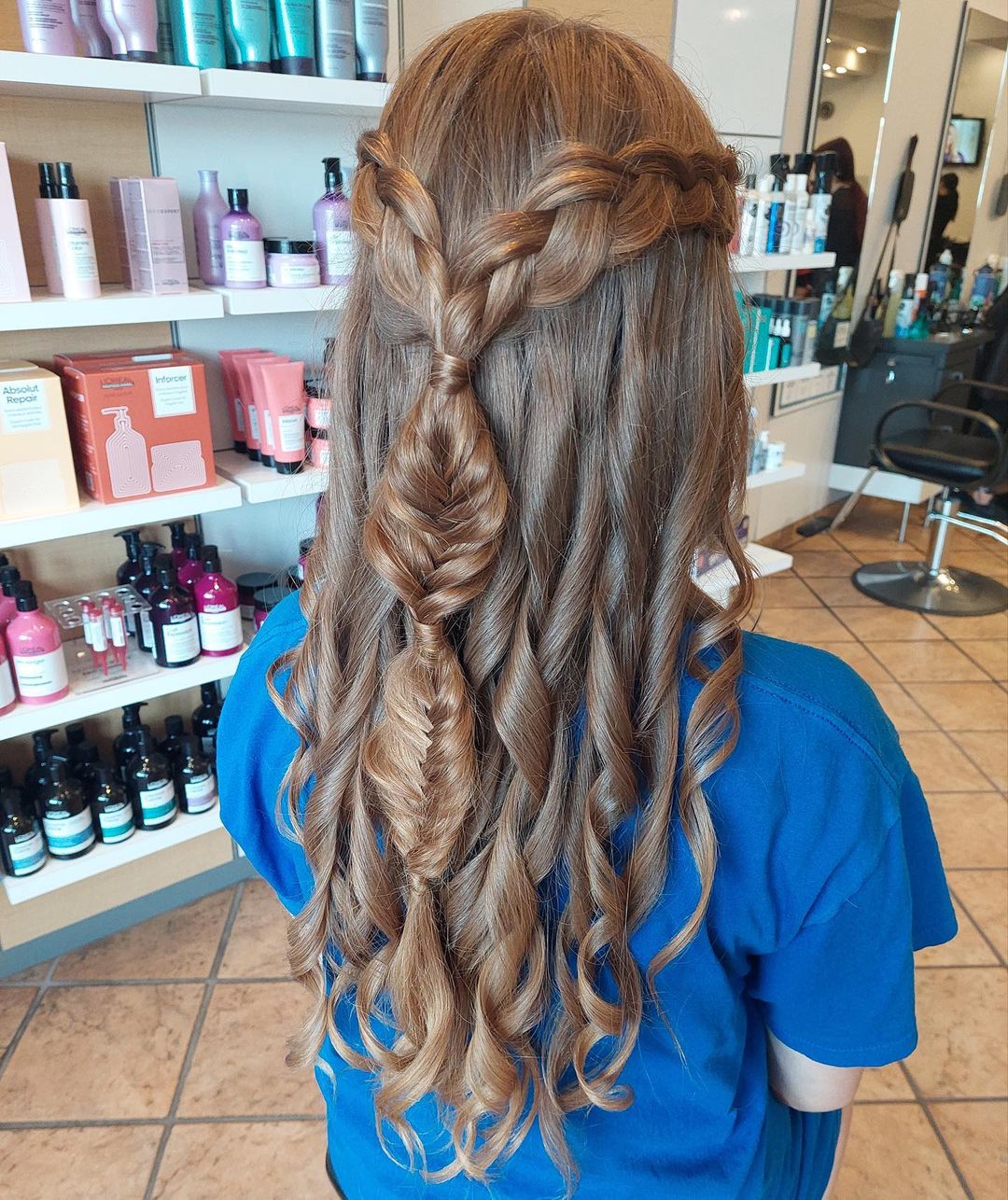 ig. Angela Hairstylist @dbksalon
Braids are a fantastic way to add elegance and charm to your type 2b hair. Whether you opt for a fishtail braid, a Dutch braid, or a classic French braid, braided hairstyles can elevate your look for any occasion. Experiment with different braid styles and incorporate them into your everyday or special event hairstyles.
Sleek Ponytail: A Classic and Chic Look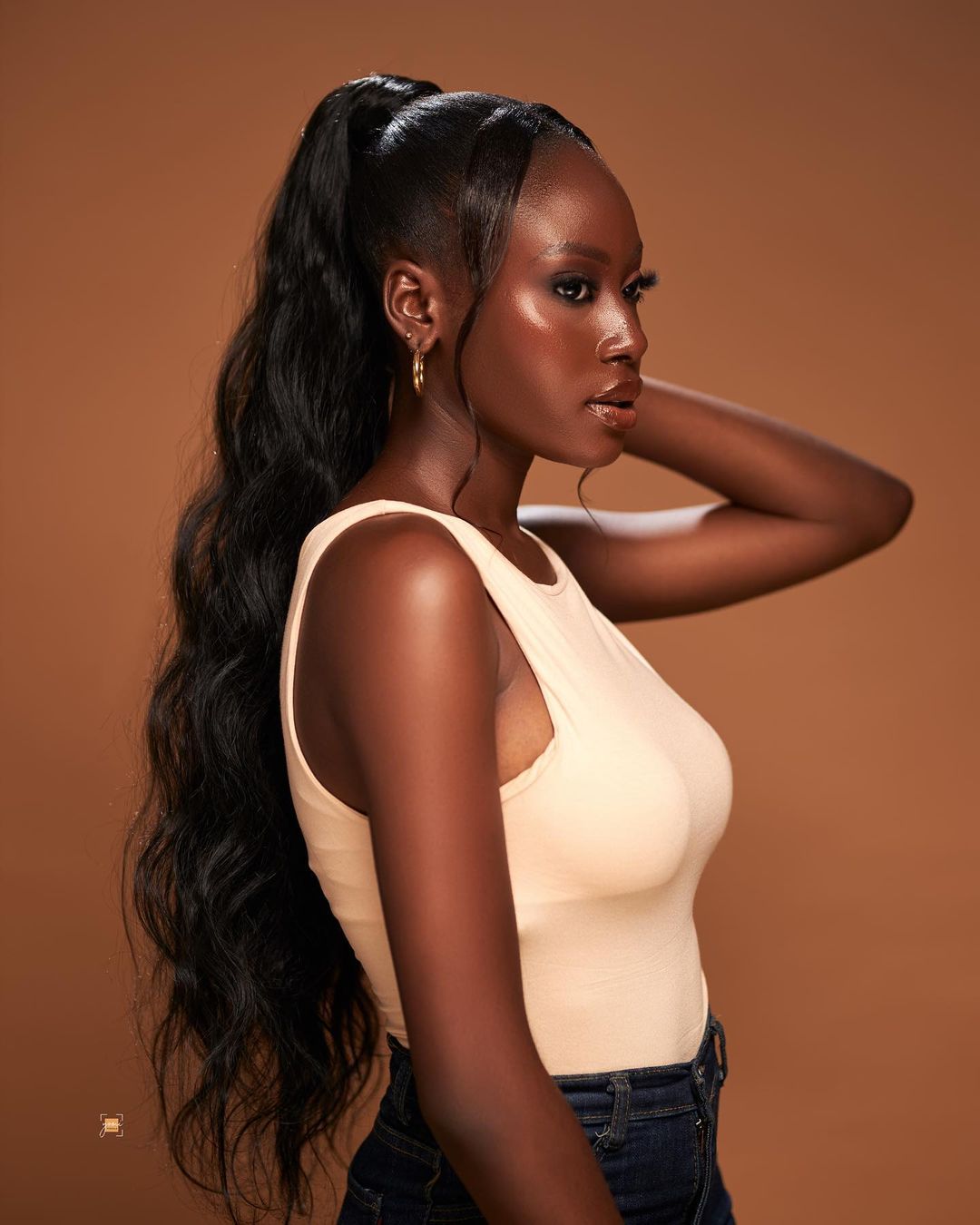 ig. T.W.S Beauty
For a simple yet sophisticated style, try a sleek ponytail. Gather your hair into a high or low ponytail and secure it with a hair tie. Smooth out any flyaways with a brush or some hairspray. You can also wrap a small section of hair around the hair tie to conceal it and add a touch of elegance.
Messy Bun: Effortless Glamour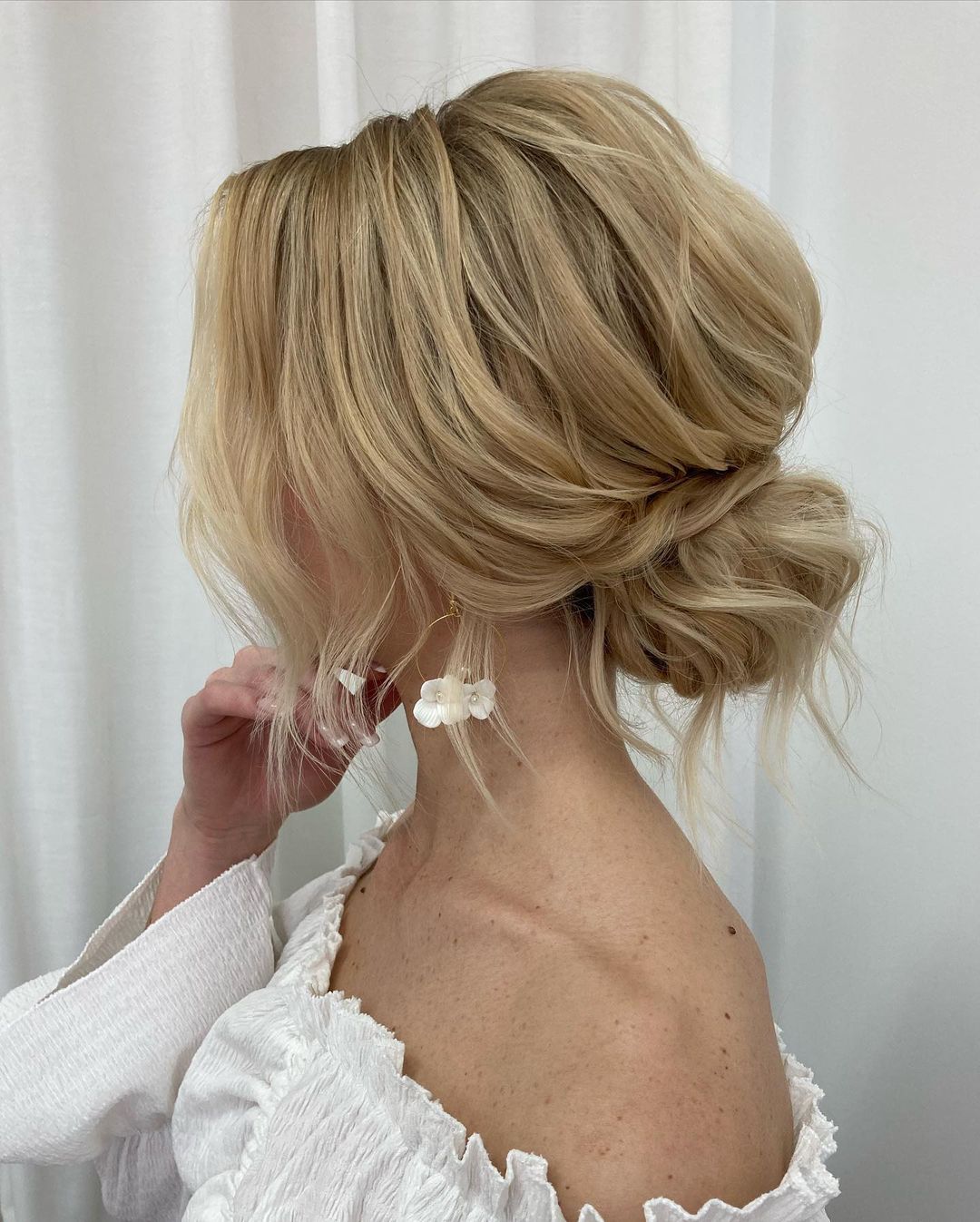 ig. Maja Peryga
The messy bun is a go-to hairstyle that works wonders for type 2b hair. Gather your hair into a high or low bun, leaving some loose strands for a relaxed and effortless look. Pull out a few face-framing tendrils to soften your features. Secure the bun with bobby pins, and you're ready to go!
Retro Waves: Channel Your Inner Vintage Goddess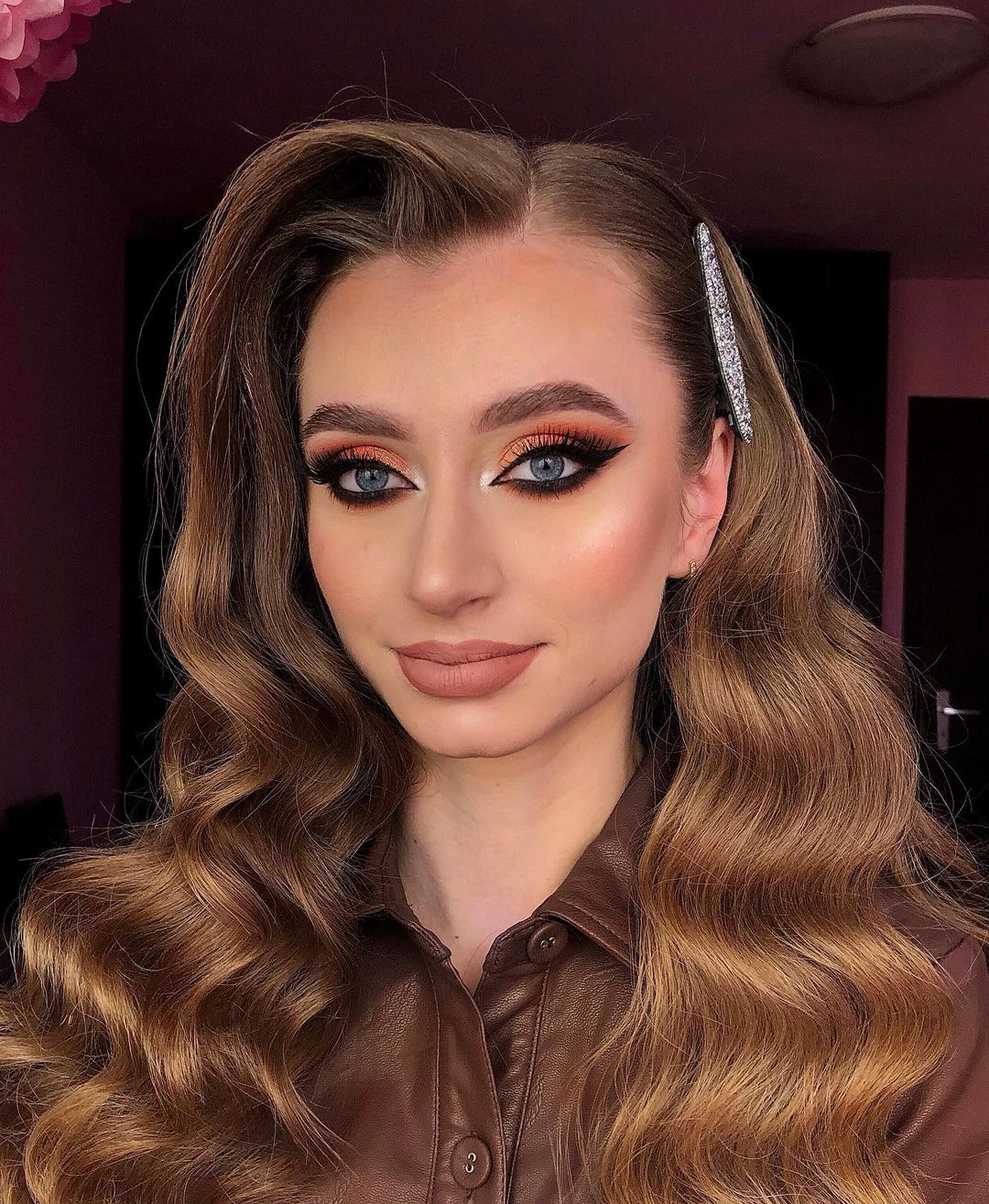 ig. Diana Oprița
Embrace a touch of vintage glamour with retro waves. This timeless hairstyle adds sophistication to any look. To achieve retro waves, you can use a curling iron or hot rollers. Curl small sections of your hair away from your face and pin them to set. Once the curls cool down, release them and gently brush through for soft, glamorous waves.
Top Knot: Perfect for Casual and Formal Occasions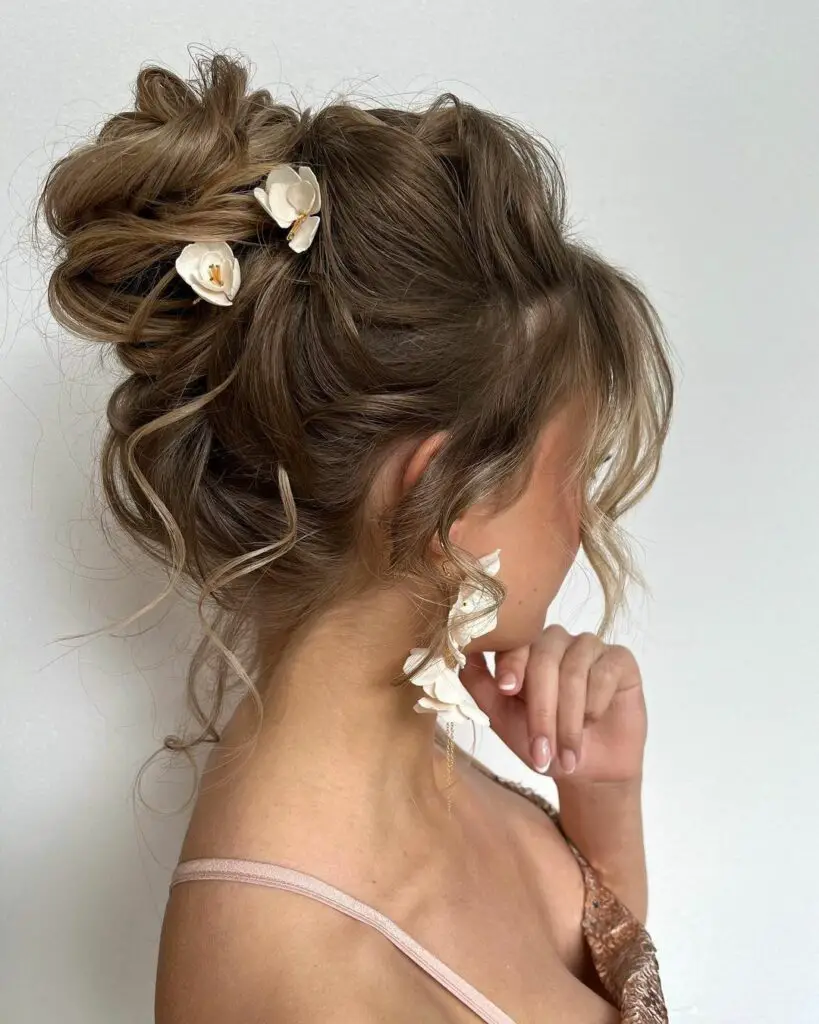 ig. Jeny Müllner
A top knot is a versatile hairstyle that can be worn for both casual and formal events. Gather your hair into a high ponytail, twist it around the base, and secure it with bobby pins. This chic and effortless style keeps your hair out of your face while making a stylish statement.
Pixie Cut. Embrace the Bold and Edgy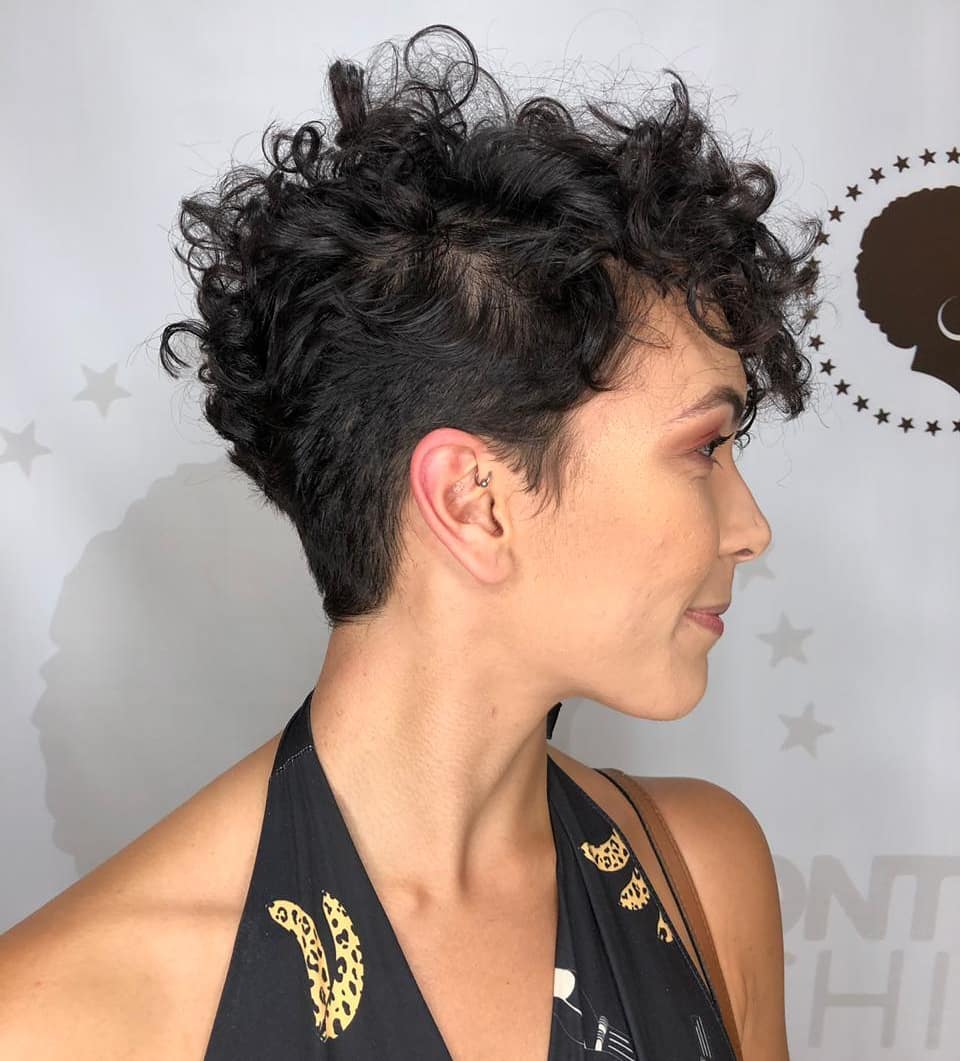 ig. masma
If you're feeling bold and want to experiment with a shorter hairstyle, consider a pixie cut. This trendy and edgy haircut works exceptionally well with type 2b hair. With the right styling products, you can enhance your natural waves and create a stylish and low-maintenance look.
Headbands and Scarves: Accessorize with Style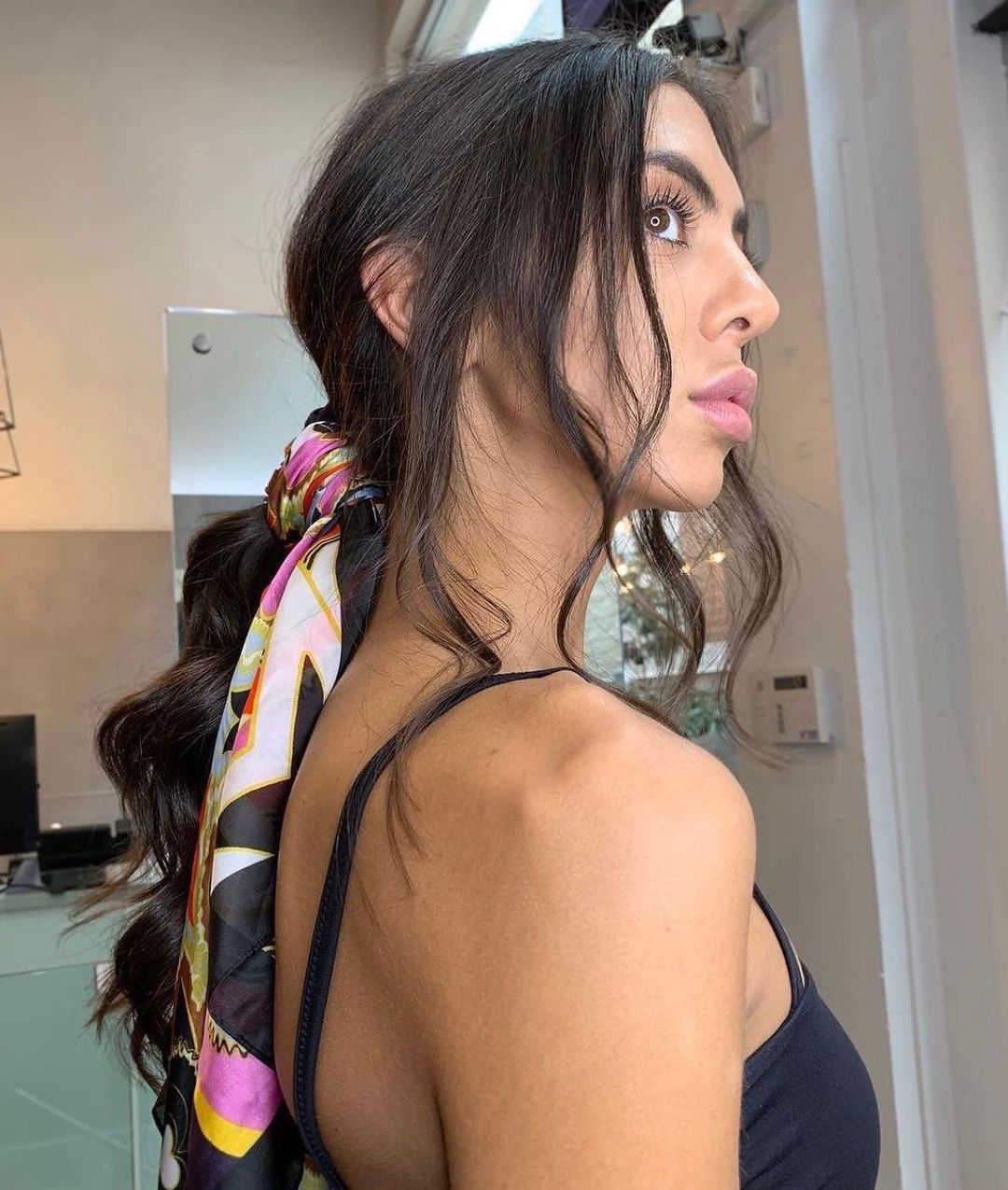 ig. Toni & Guy Worcester
Accessories like headbands and scarves are a great way to add flair to your type 2b hair. Opt for wide headbands or silk scarves that complement your outfits. You can wear them as a headband, tie them around a ponytail or bun, or even use them as a stylish hair wrap.
Side-Swept Bangs: Frame Your Face Flawlessly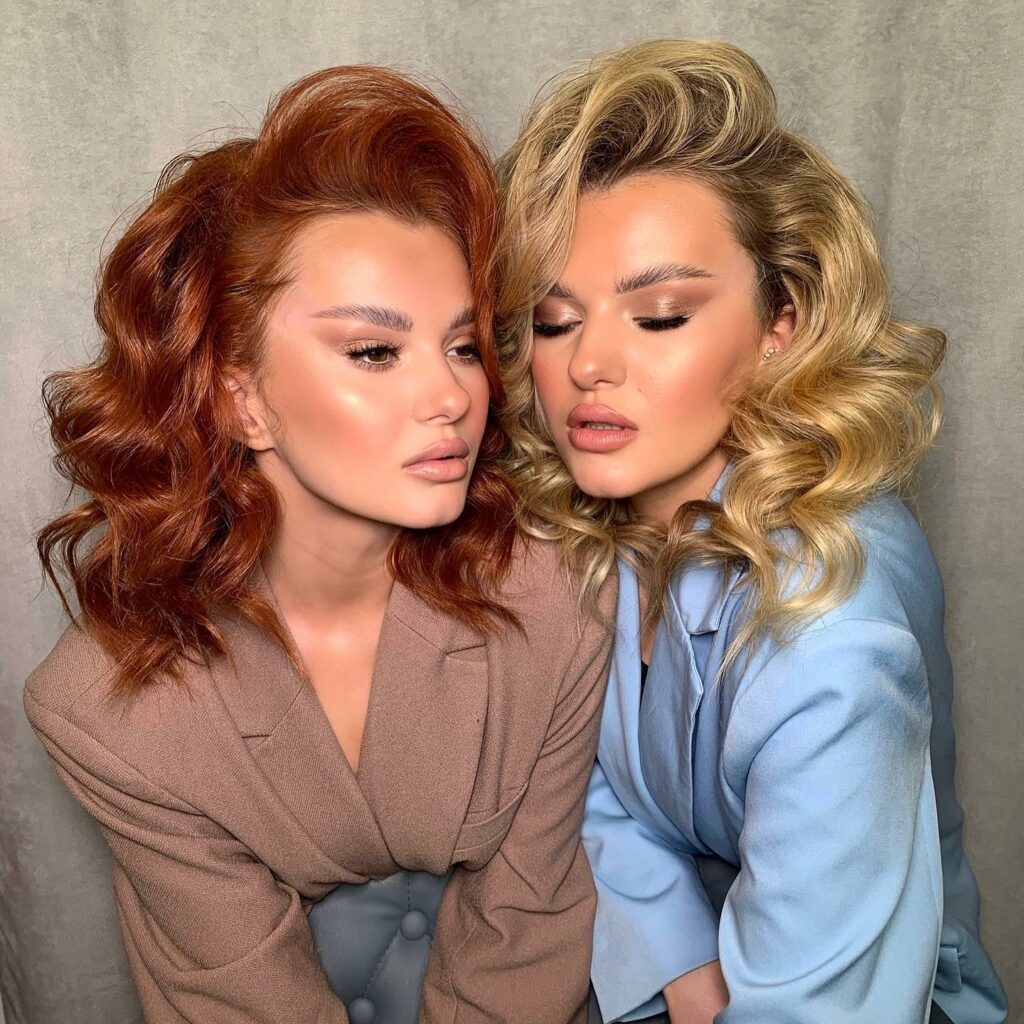 ig. Maja Peryga
Side-swept bangs can beautifully frame your face and complement your type 2b waves. Whether you have a long bob or longer hair, adding side-swept bangs can give your hairstyle a fresh and trendy look. Consult with your hairstylist to find the best bangs style that suits your face shape.
Layered Bob: A Versatile and Trendy Choice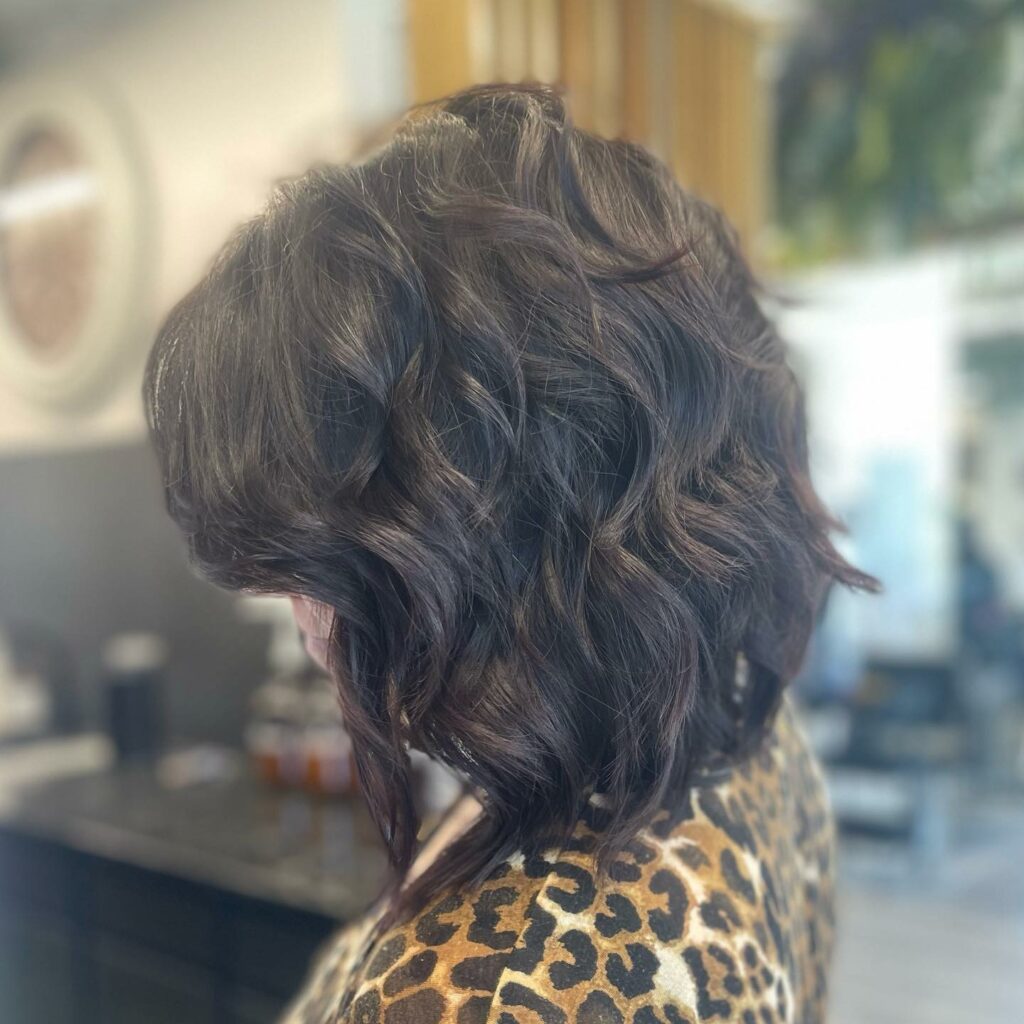 ig. Gina Cirilli
A layered bob is a versatile and trendy choice for type 2b hair. The layers add movement and dimension to your waves, creating a stylish and chic look. Talk to your hairstylist about the best length and layering technique that suits your hair texture and face shape.
Conclusion
Type 2b hair offers endless possibilities for styling and embracing your natural waves. From effortless beachy waves to elegant updos, there are numerous hairstyle ideas that can enhance your beauty and showcase your unique texture. Remember to take good care of your hair, embrace its natural beauty, and have fun experimenting with different styles. Embrace your type 2b hair and let your waves be your crown!
Can I use heat styling tools on my type 2b hair?
While it's best to minimize heat styling to maintain the natural texture of your type 2b hair, you can use heat tools occasionally. Remember to use a heat protectant spray and set the tools to a lower temperature to prevent damage.
How can I combat frizz in my type 2b hair?
To combat frizz, use anti-frizz products, such as serums or creams, and avoid brushing your hair when it's dry. Opt for wide-toothed combs or finger combing instead.
Can I achieve defined curls with type 2b hair?
Yes, you can achieve defined curls with type 2b hair by using curl-enhancing products and scrunching your hair gently. Experiment with different techniques, such as air-drying or using a diffuser, to enhance your natural texture.
How often should I trim my type 2b hair?
It's recommended to trim your type 2b hair every 8 to 12 weeks to prevent split ends and maintain the shape of your waves.
What accessories work well with type 2b hair?
Headbands and scarves are excellent accessories for type 2b hair. Opt for wide headbands or silk scarves to add style and flair to your hairstyles.