Style your baby hair and create art along your hairline. Choose the right product and the right style for your hair type. Read more and get tips to keep your baby hair in style.
We all have that annoying tiny strand of hair on our forehead that does not seem to cooperate when we style our hair. That annoying wispy and thin hair is our baby hair. Baby hairs are the strands of hair, not more than 1 inch long that grows around the hairline, commonly seen on our forehead and nape. They have a shorter hair growth cycle preventing them from growing the same length as the rest of our hair. But do not fret! This is not a bad thing. We all have baby hairs. The bad thing is not keeping them healthy causing the edges to get damages and to start to thin down. Pressure from constant hair tugging during styling can cause the edges to thin so loosen up those high-ponytails. Too much styling and hair product can also lead to damaged edges so always remember to give your hair some time to rest.
STYLE YOUR BABY HAIRS ACCORDING TO HAIR TYPES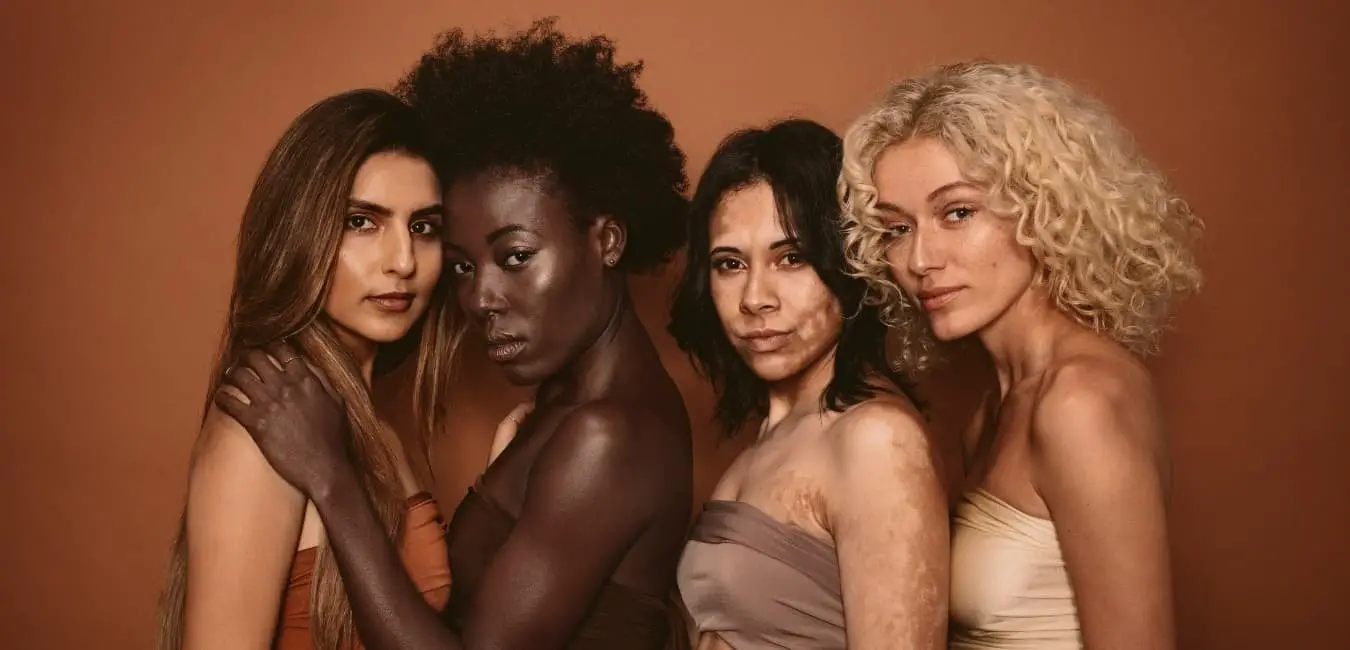 There are 4 different hair types: Type 1 is for straight hair, type 2 is wavy hair, type 3 is curly hair and type 4 is for coily hair. It is important to identify your hair type to find the most suitable hair care products for your hair. Even choosing and using the right baby hair products matter when styling your edges.
For type 1 and type 2 hairs, it is best to style your hair when dry. This is because type 1 and type2 hairs are easier to manage. Both of these hair types tend to be oily. So choose a product that will not introduce more oil to your hair.
For type 3 and type 4 hairs, it is recommended to style while they are still wet. Curly and coily hairs tend to be a little stubborn when they are fully dried. Apply hair products when they are still wet to avoid getting frizzy hair. Type 3 and type 4 are generally fragile, so it is advisable to keep away from products that contain sulphate and silicone. These 2 chemicals make the hair dry that leads to breakage.
Choose the right product
Type 1 and type 2 are more manageable so you don't need to use a lot of baby hair styling products. Water-based baby hair gel or styling pomade can do the trick. Avoid using products that will add more oil to your hair.
Curly and coily hair on the other hand requires more styling because of the nature of the hair strands. Choose a product that can give a stronger hold to your edges after styling. There are styling products that are suitable for styling curly and coily edges at the same time keeping them moisturized.
Swirl them into place
Now that we have selected the most suitable baby hair gel and styling products for your hair, it's time to style them. Believe it or not, you will only need the simplest styling tool for your baby hair. You will only need a styling brush for your baby hair. You can also use an old toothbrush or a spoolie or an old mascara applicator to shape your edges. There are many different ways to style your edges. Whether you want a simple wave or playful curl. 
Don't forget to set
After brushing your edges to your preferred style, you need to set them. For a simple baby hairstyle like the straight line, after combing your edges, you can use a silk bandana to let it set in place.
For more intricate wave patterns for your baby hair, you will need a hair gel or hair pomade to hold your edges in place.
There are many ways to style your baby hair – from simple to intricate wave patterns. Styling the edges has become part of the overall look and it is becoming even more popular. The key to getting the best baby hairstyle is to use the right product and to keep the hair and scalp healthy. Styling your baby hair is truly a fun activity but remember to let your hair rest after every style. Using too much styling product can harm your hair and scalp making your strands prone to breakage. Give your baby hairs the best care and you will get the best styling out of them!