Short wavy hair, don't care! Style them with the latest trend for short wavy hair. Read more and find out the perfect hairstyle for your short wavy hair.

Why short waves are all-time in?
Short wavy hair seems to be so underrated. With all the fashionable hairstyles for long hair on magazines and Instagram, short wavy hair gets outshined. Thanks to A-listers like Jeniffer Lawrence and Kristen Stewart rocking short wavy hairstyles on the red carpet. Short wavy hair is getting back in the spotlight! Now, you do not need to wait to grow your hair to get a trendy and wavy hairstyle. Rock your short wavy hair and be on-trend.

But now you are thinking, what hairstyle is perfect for your short wavy hair? We know it's not easy to decide when there are too many choices so we streamline the list for you. Don't worry, we got you covered. Here are the top 30 stunning short wavy hairstyles for you to choose from! 
Sleek Waves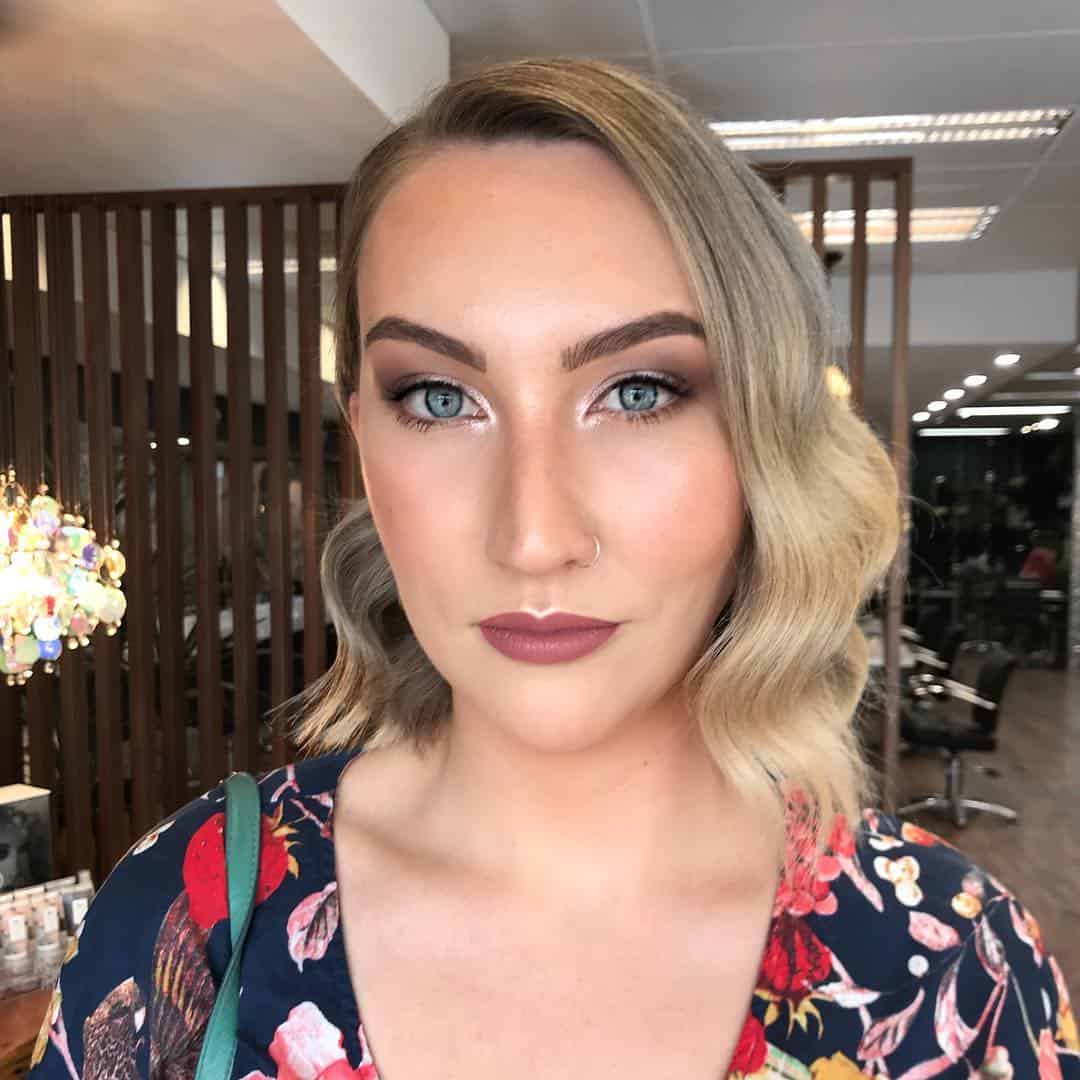 Be confident and sexy with sleek waves on your short hair. This hairstyle will give you a sophisticated appearance without making you look 10 years older. Side part your sleek waves for extra styling.
Pixie Waves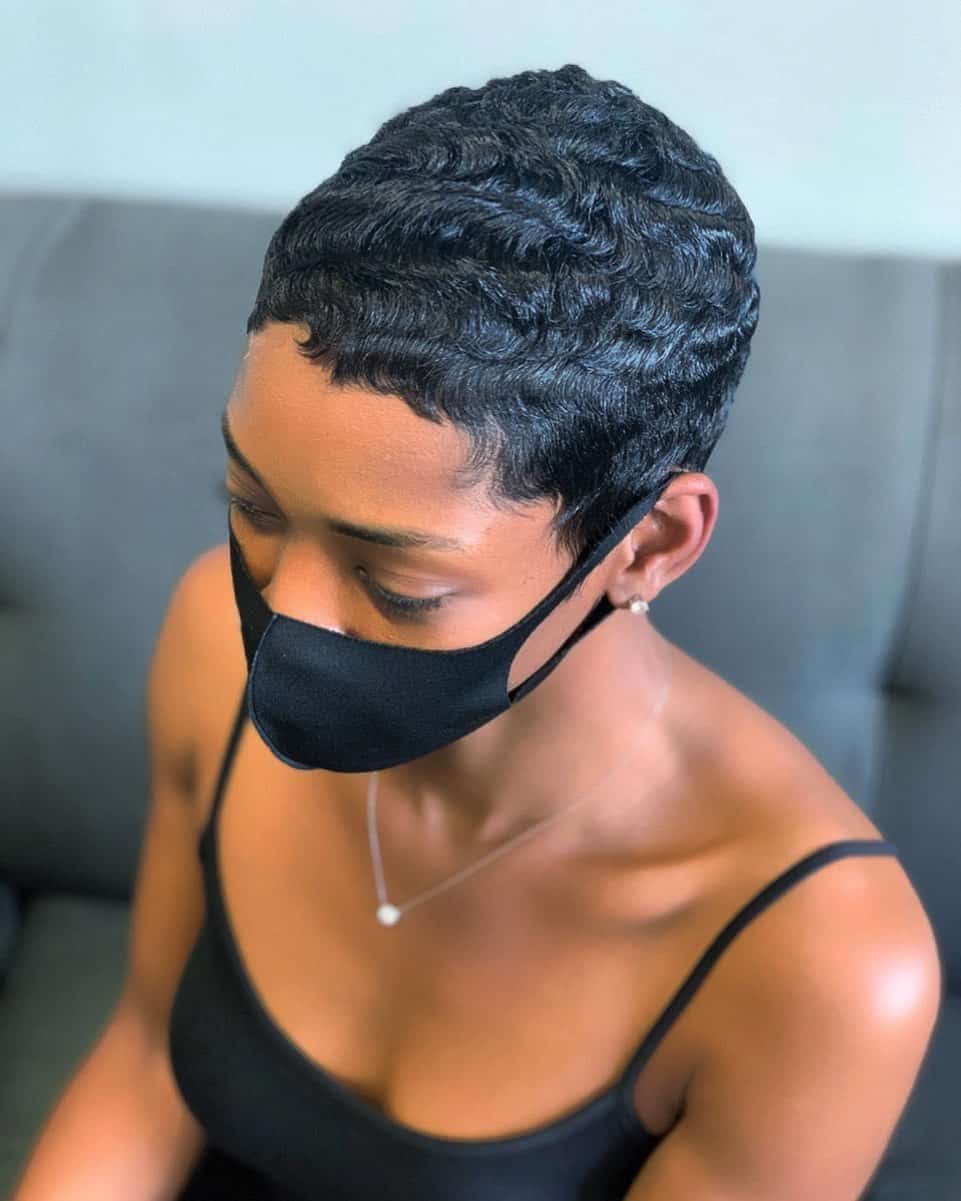 If you have naturally curly hair, this one is for you. Style your pixie curl with bold waves and let your hair do the talking. If your pixie waves are not enough, add character and style to your hair by colouring your hair.
Layered Waves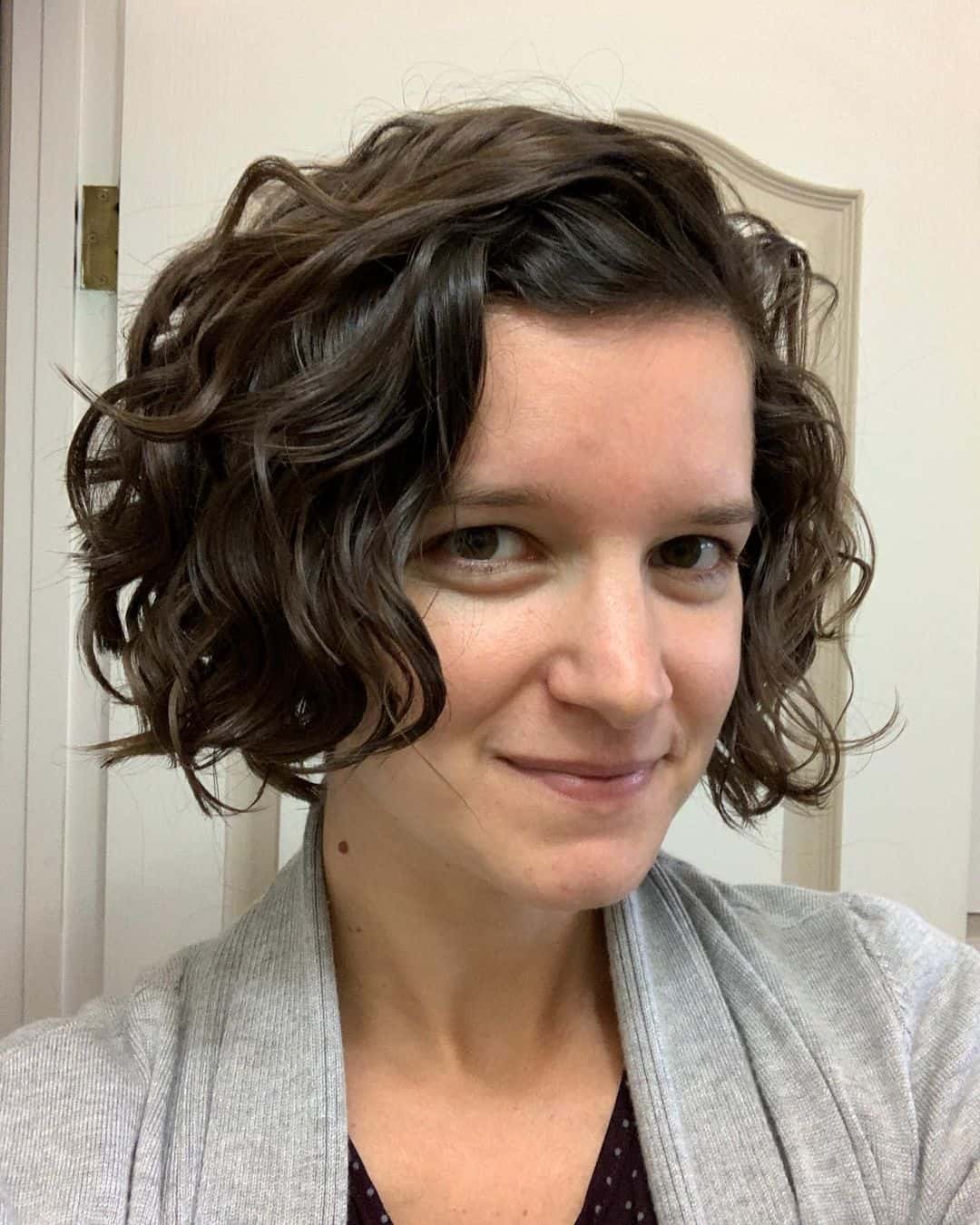 Create volume to your short hair by doing layered waves. This hairstyle works best for women with short and thin hair. Add highlights to your hair for extra texture and character.  
Wavy Bob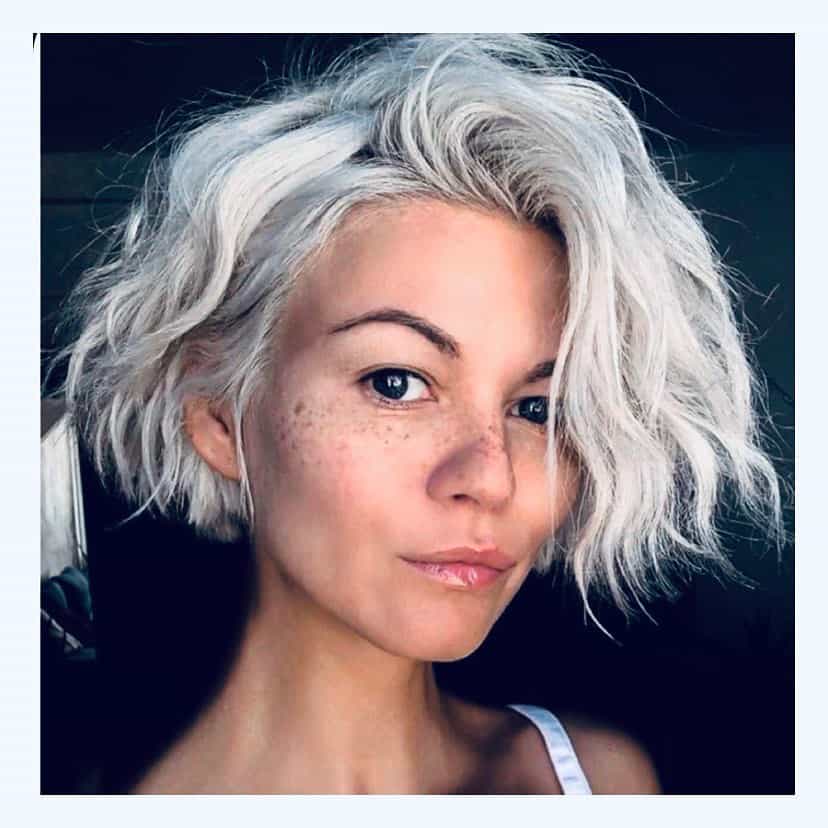 This is the perfect beach hair for short-haired women! Ready your bob for summer and style it with bold waves. Accentuate your sharp jawline and a sexy long neck with this hairstyle.
Tousled Wavy Bob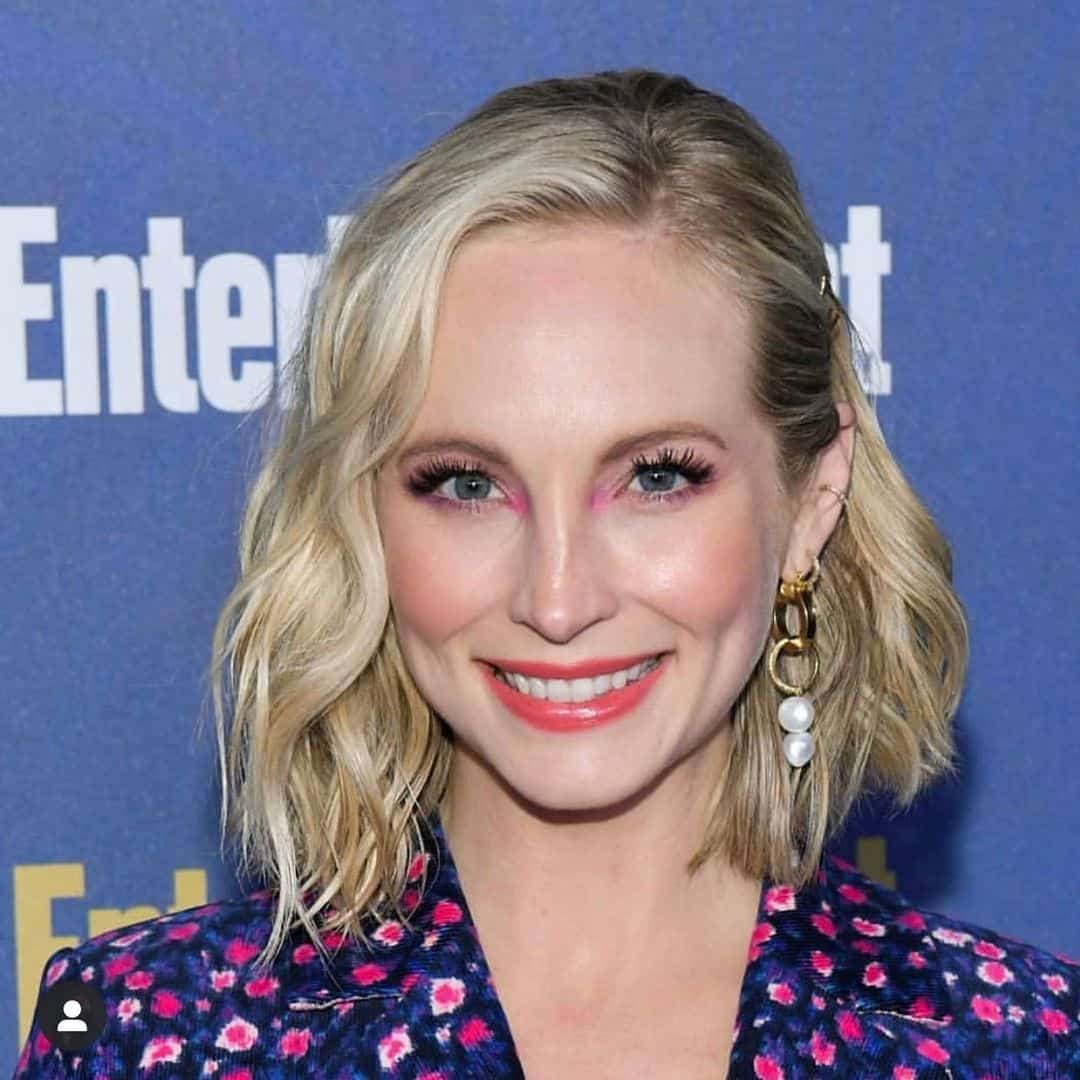 Get that "woke up like this hairstyle" with style! Tousled wavy bob gives a naturally messy hair for that chic and effortlessly beautiful look. This hairstyle frames your face and makes it look smaller and thinner.
Voluminous Lob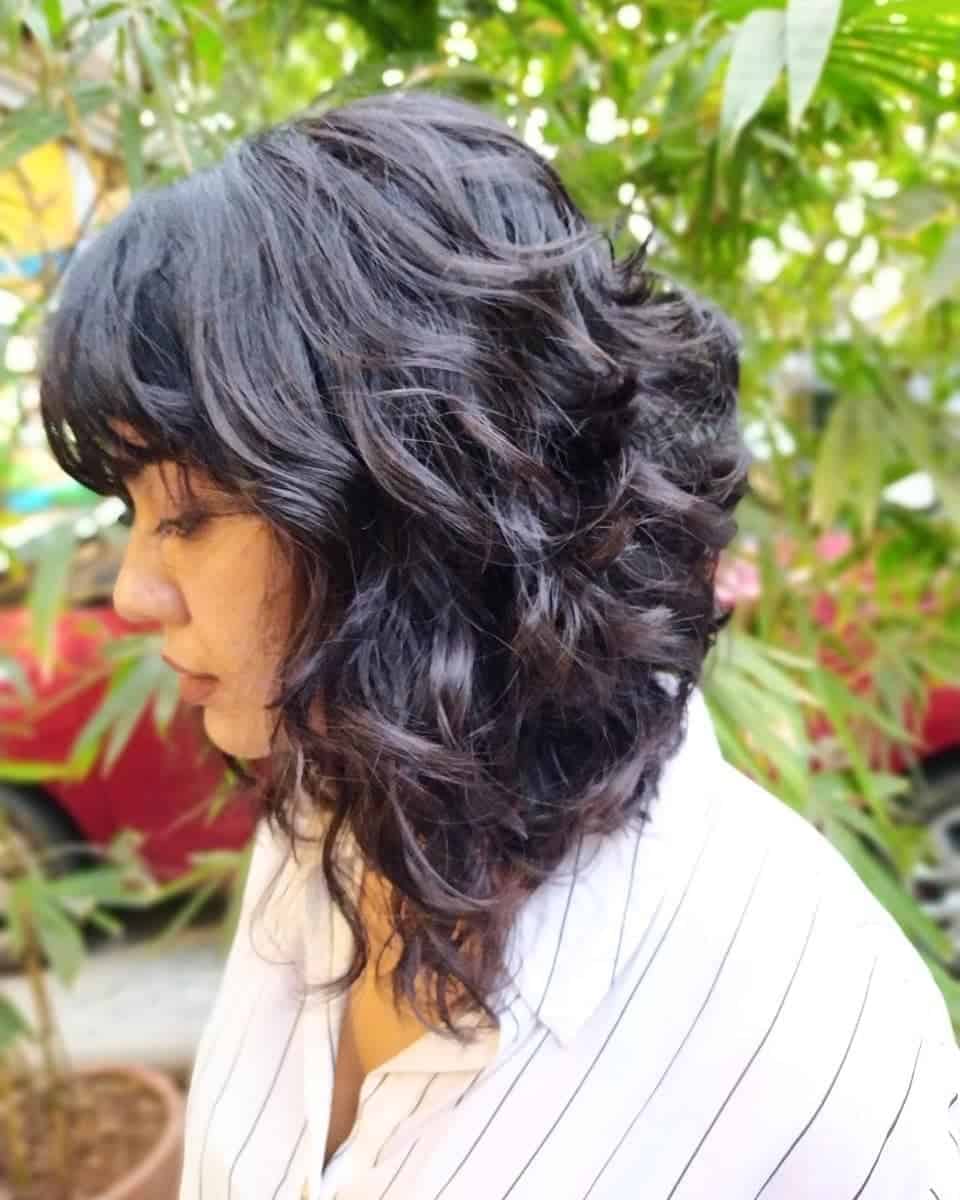 This is the hairstyle for women who do not want to commit to long hair but are too scared of short hair. Get the best of both worlds with a lob. Volumize your shoulder-length bob with waves for a chic and cool look.
Waves with Baby Bangs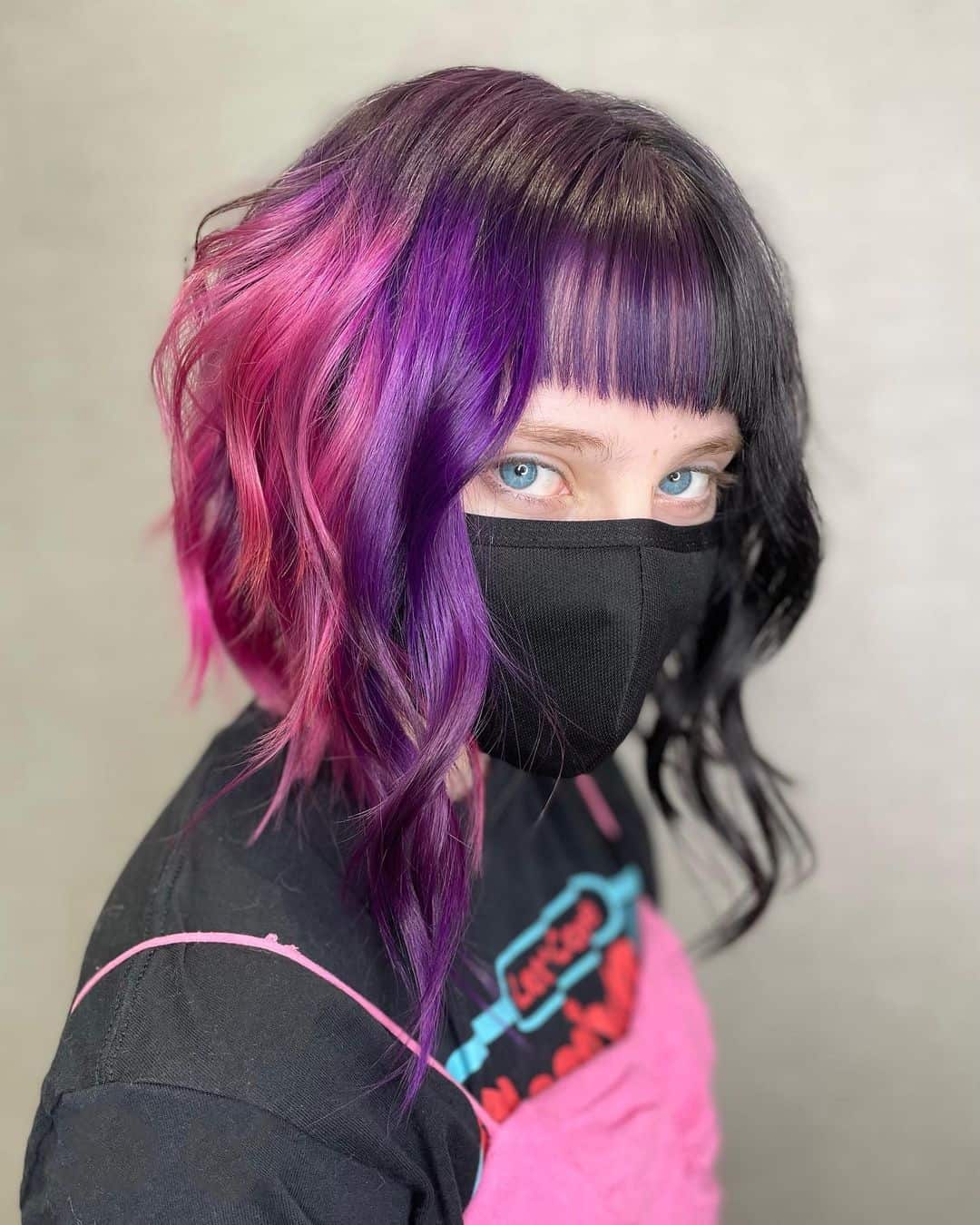 Pair your short waves with bangs for a fresher and younger look. Be on-trend while looking young with this cute hairstyle. Hide that prominent forehead while keeping your hair in style.
Soft Waves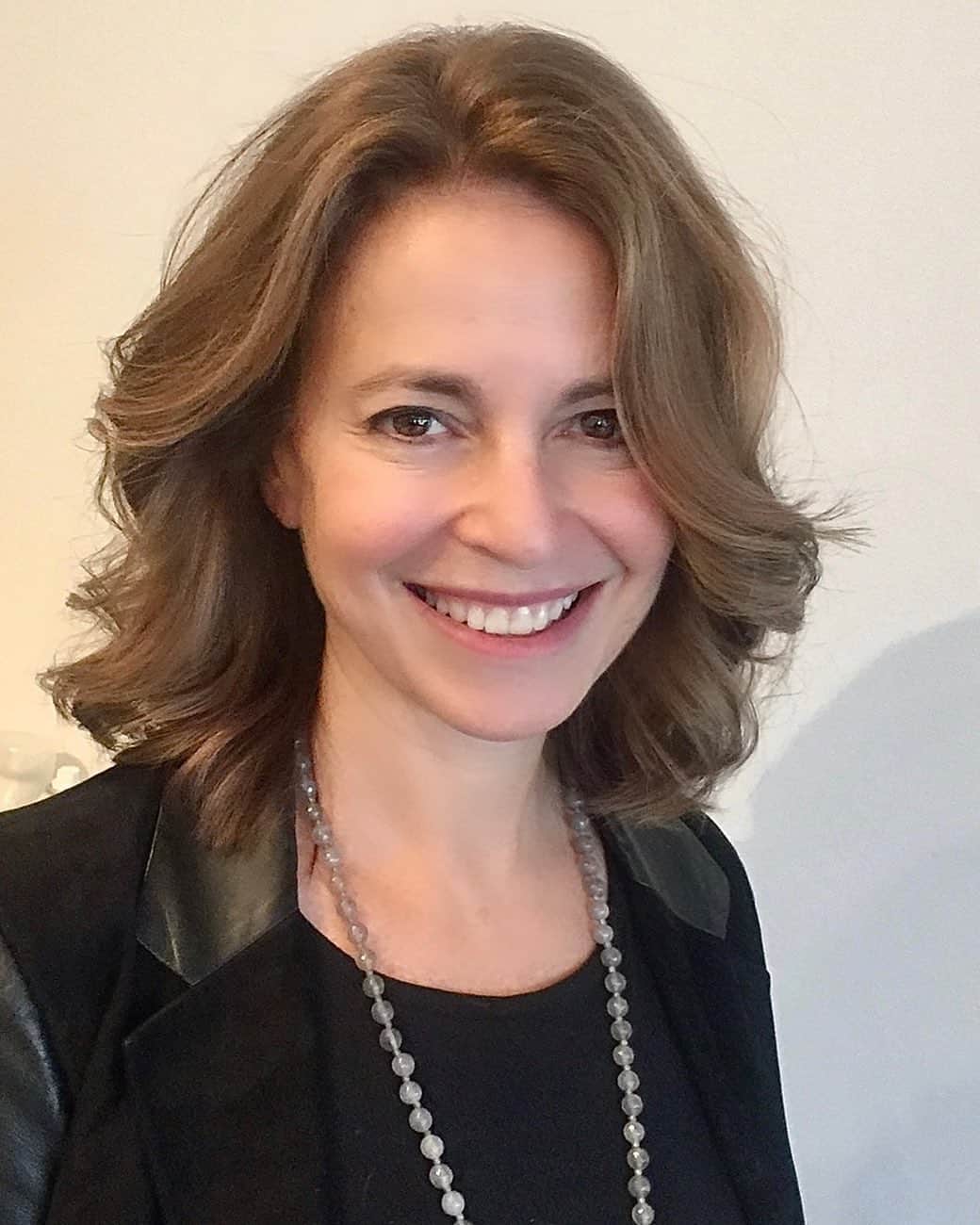 Who said that soft waves are only for long hair? Get Korean inspired hair even with your short hair. This hairstyle is perfect for women who want to get away from straight hair but are not keen on getting a full curl.
Loose Layers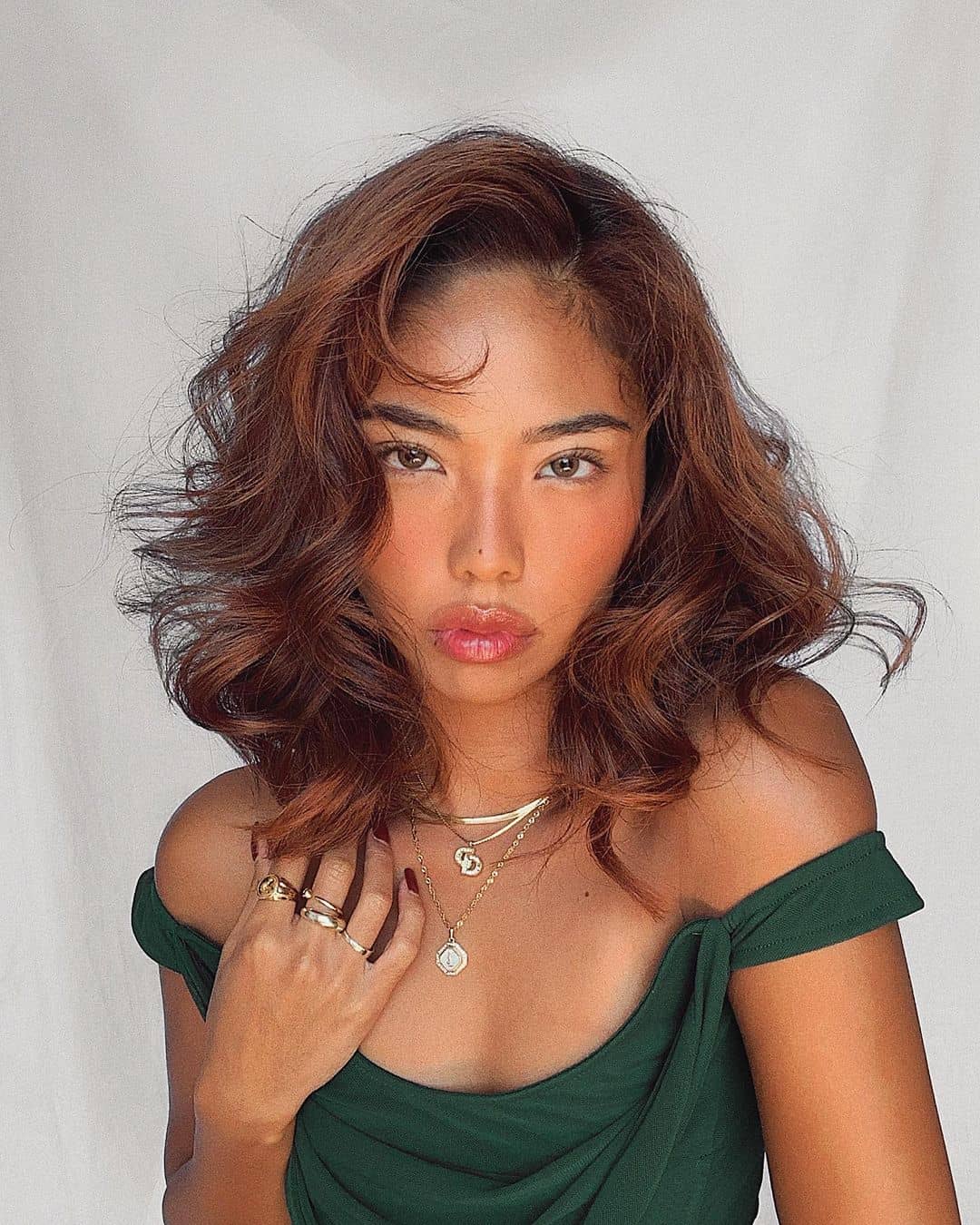 This is the hairstyle for women with thin hair. Add texture and little volume to your hair by creating loose waves on your curls. This playful haircut works best for all shape face.
Asymmetrical Angled Bob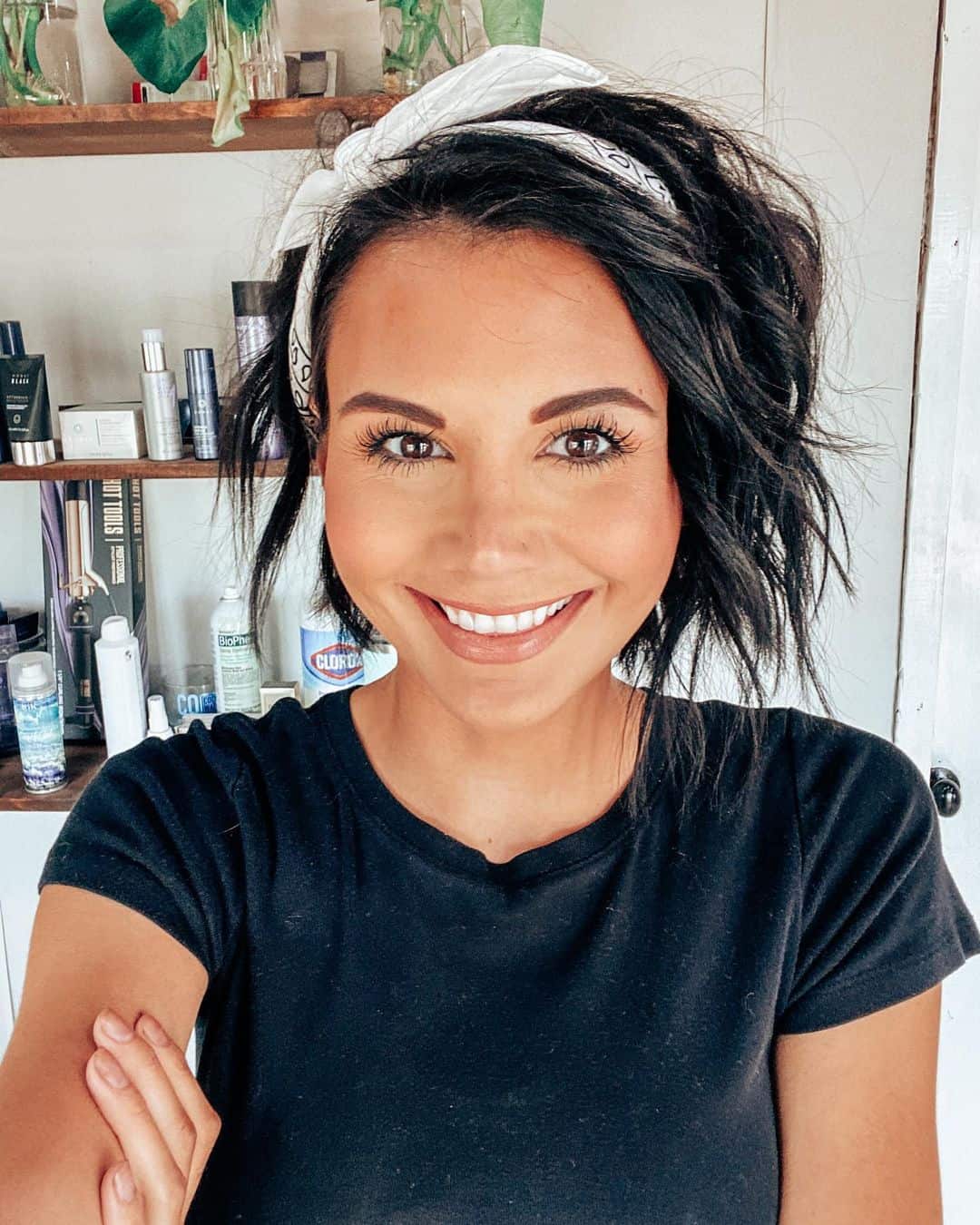 Get funky yet sexy with this asymmetrical hairstyle. This bob hairstyle starts with a high cut at the back and getting longer as the hair reaches the jawlines. Let your hair be the centre of the show by adding vibrant colour to your asymmetrical waves.
Inverted Bob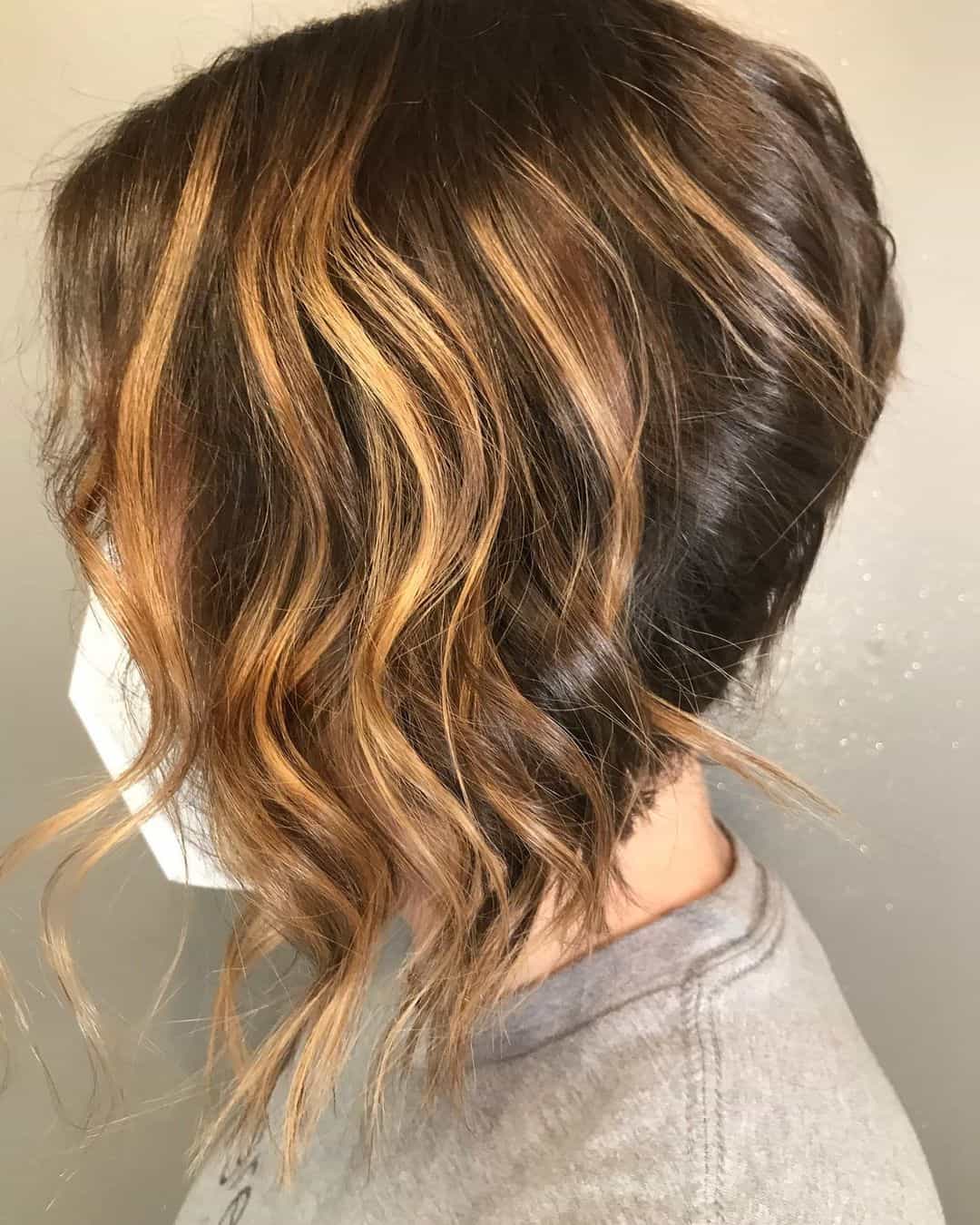 Bored with your regular bob? Cut your hair short at the back and long in the front to get an inverted bob. This will give a look of stacked and layered cut at the back. Style your inverted bob with waves to add texture to your hair.
A-line Bob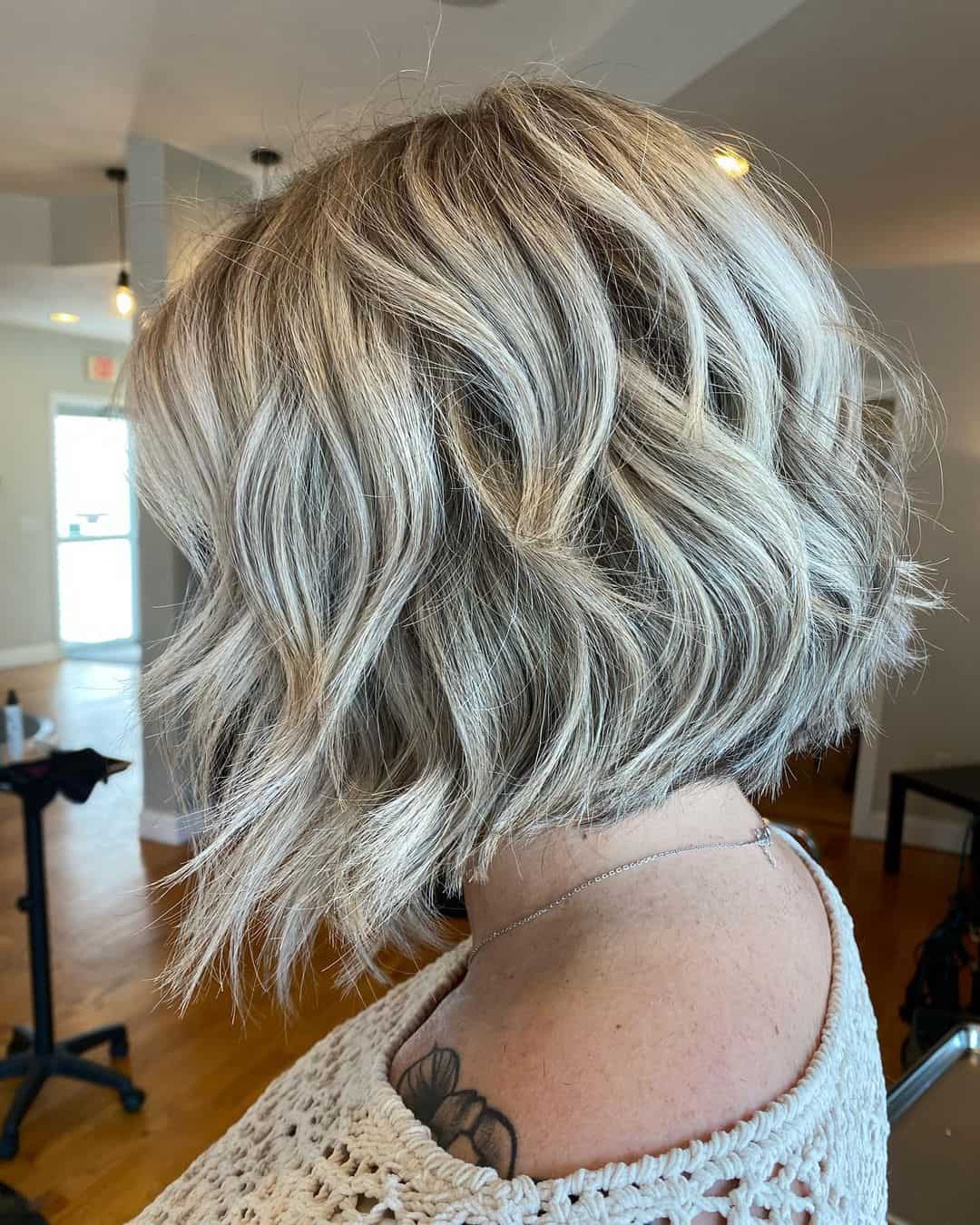 This haircut is very similar to an inverted bob only it does not have any stacked layers at the back. The hair is also cut short at the back with a longer front. Add waves and highlight to your A-line cut for that cool chic vibe.
Extra Short 90's Wavy Bob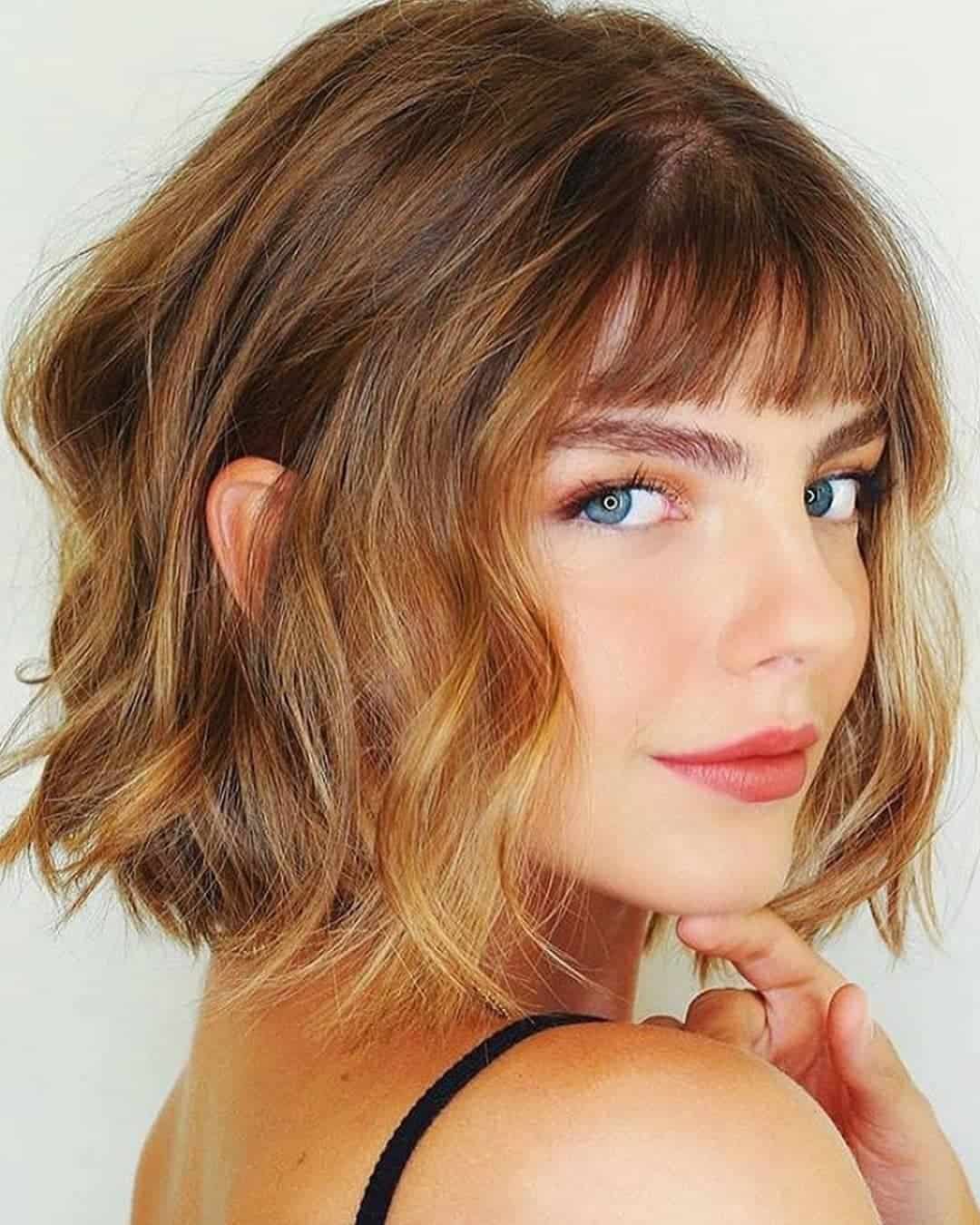 This 90's hairstyle is never out of style. From everyone's childhood crush Drew Barrymore in the '90s to supermodel Haley Bieber sporting this immortal hairstyle. Cut it shorter and accentuate that sexy neck and jawline.
Angled Bob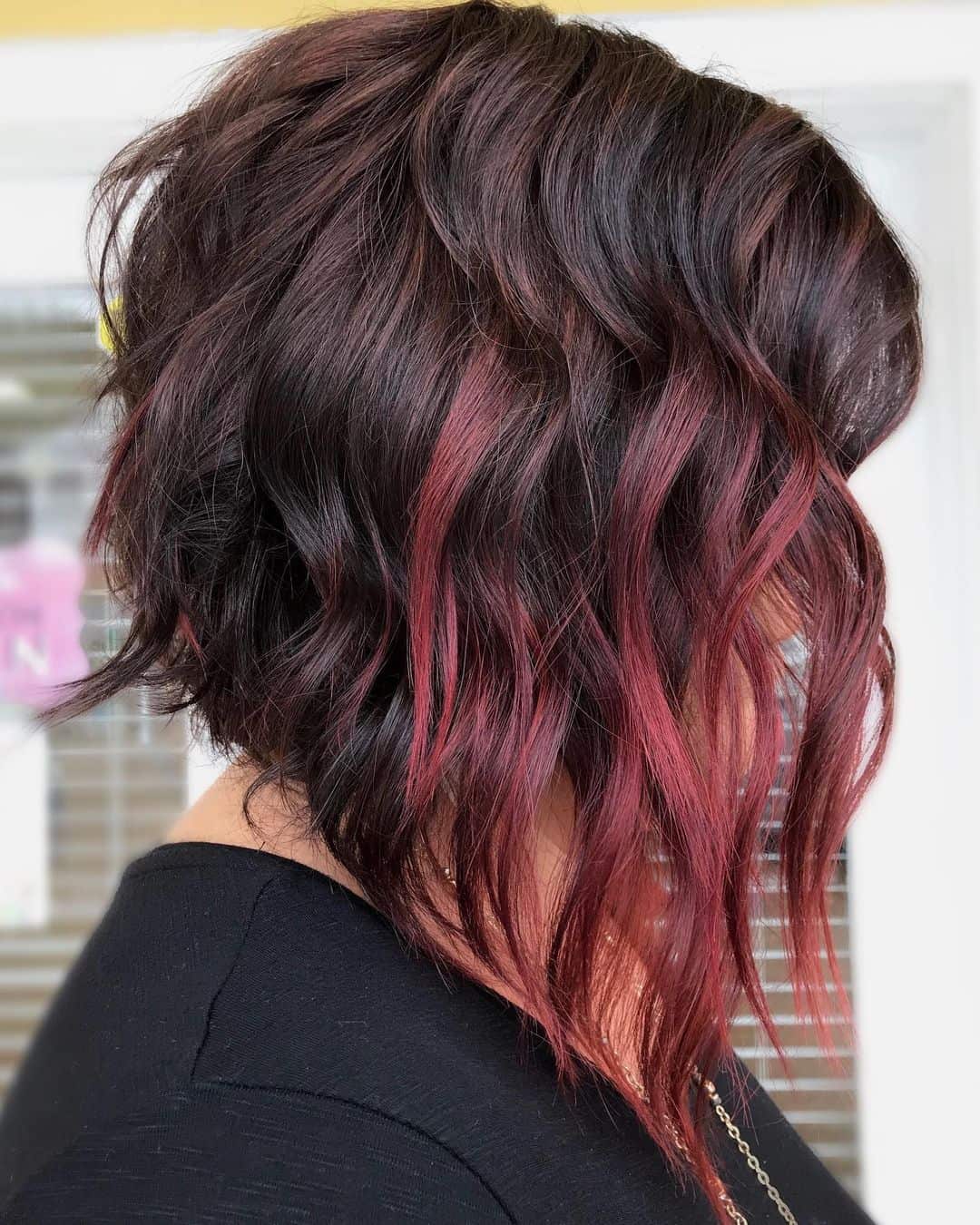 Angled bob starts with a short back that slowly gets longer towards the front creating an angled appearance. Give your angles bob texture and life by adding waves and highlight to your hair.
Ombre Wavy Hairstyle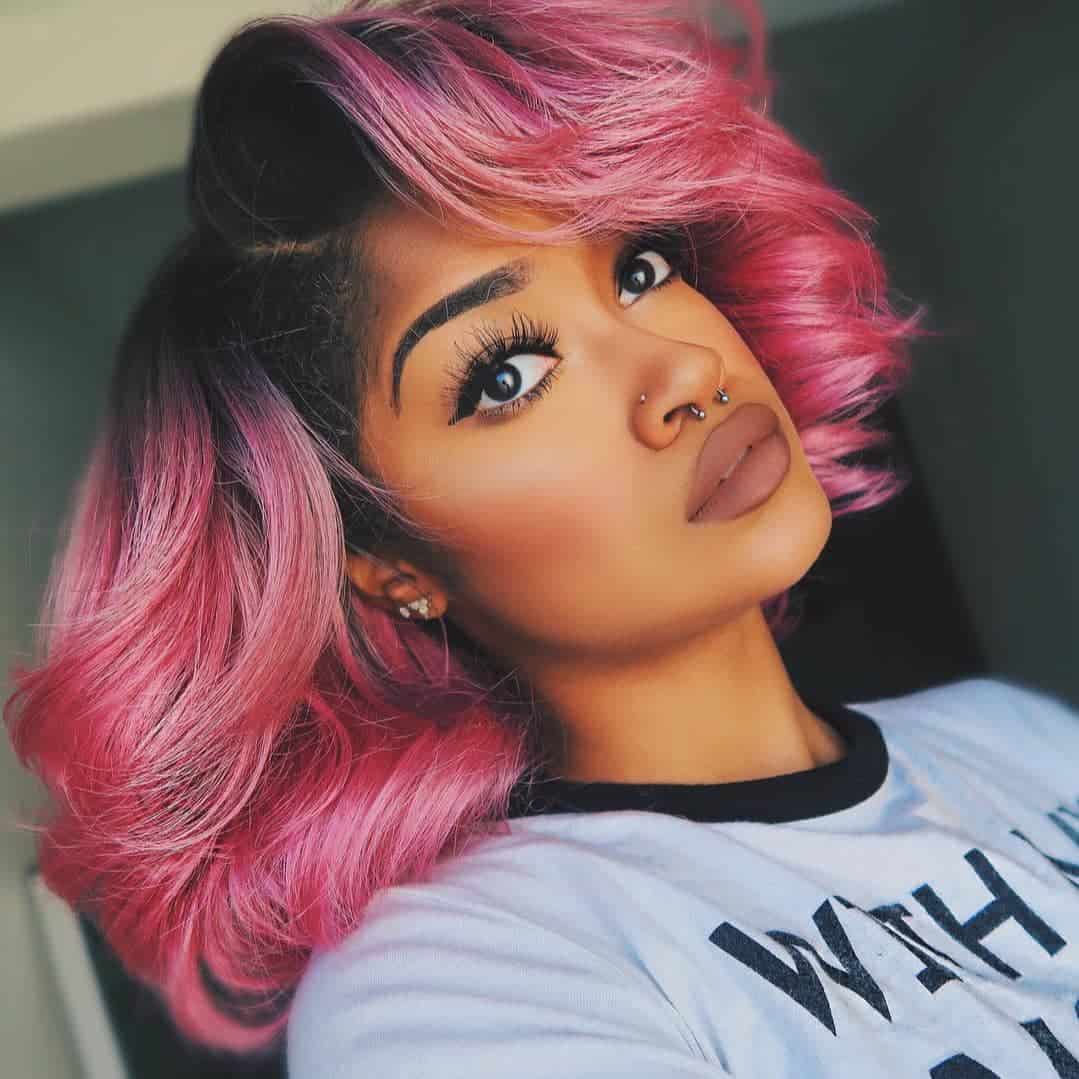 We all know that a wavy hairstyle is already chic and stylish. But you can even make it more stylish by pairing doing an ombre colour to your hair. Choose your colour from brown to blonde and even pink!
Tapered Lob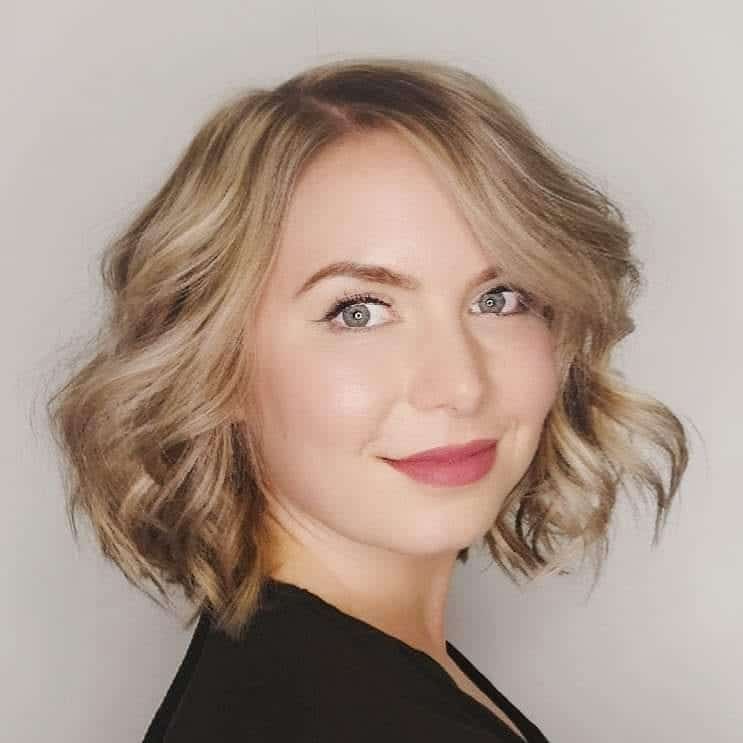 This is the longer version of a tapered bob. The tapered lob is perfect for those women who want to take a break from long hair but do not want a short haircut. Add caramel highlights to your hair to add texture to your lobs.
Stacked Bob for Wavy Hair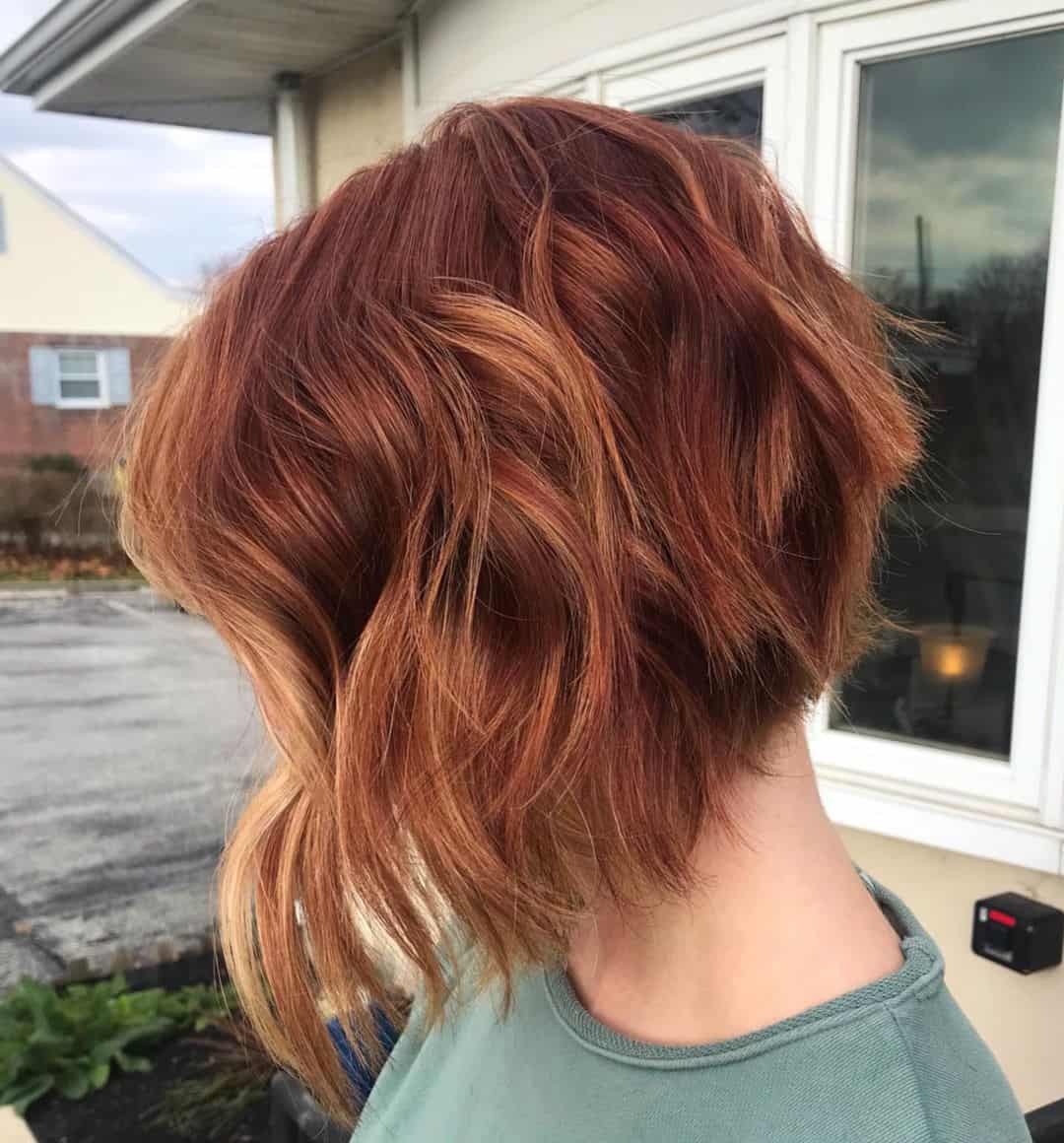 A stacked bob is a haircut that is short at the back and long in the front. The short back tapers giving the hair volume and layer at the back. This hairstyle gives the sexy appearance of a long and elongated neck.
Classic Waves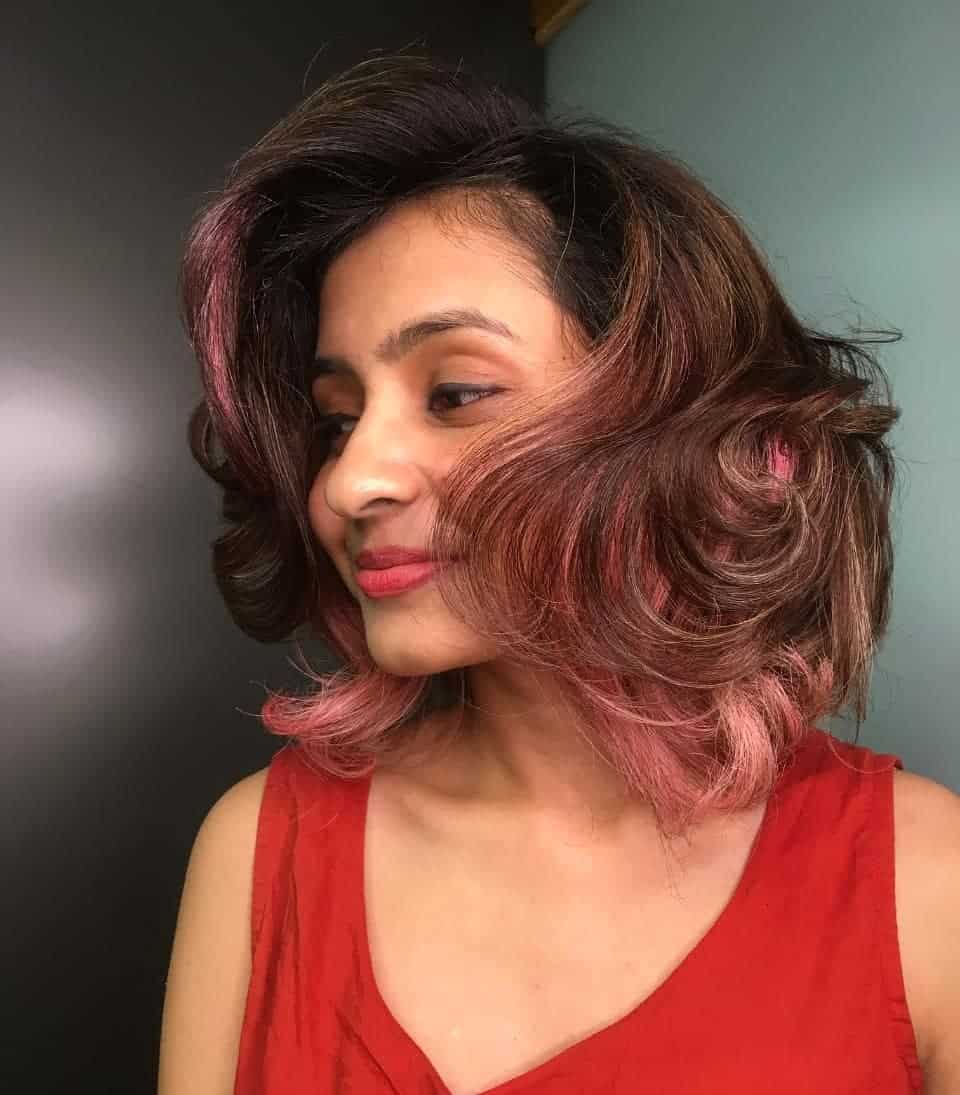 This classic hairstyle will never go out of style. This wavy hairstyle has been reinvented so many times but nothing beats the classic. Get this hairstyle if you want an elegant and sophisticated look.
Edgy waves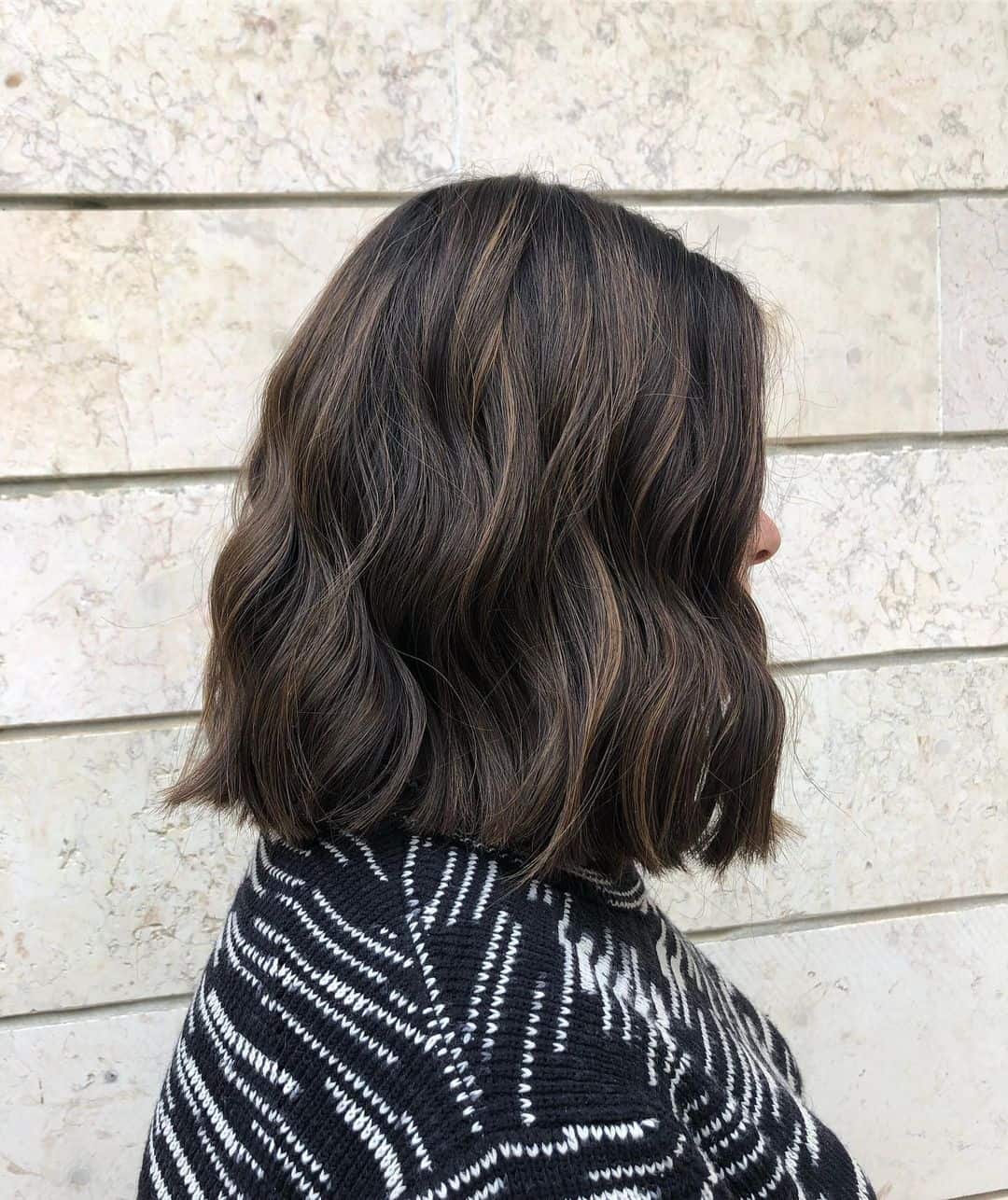 The edgy haircut is layered hair with sharp lines and bold colours. Be cool and edgy with this haircut and show off the rockstar in you!
Side-Swept Natural Waves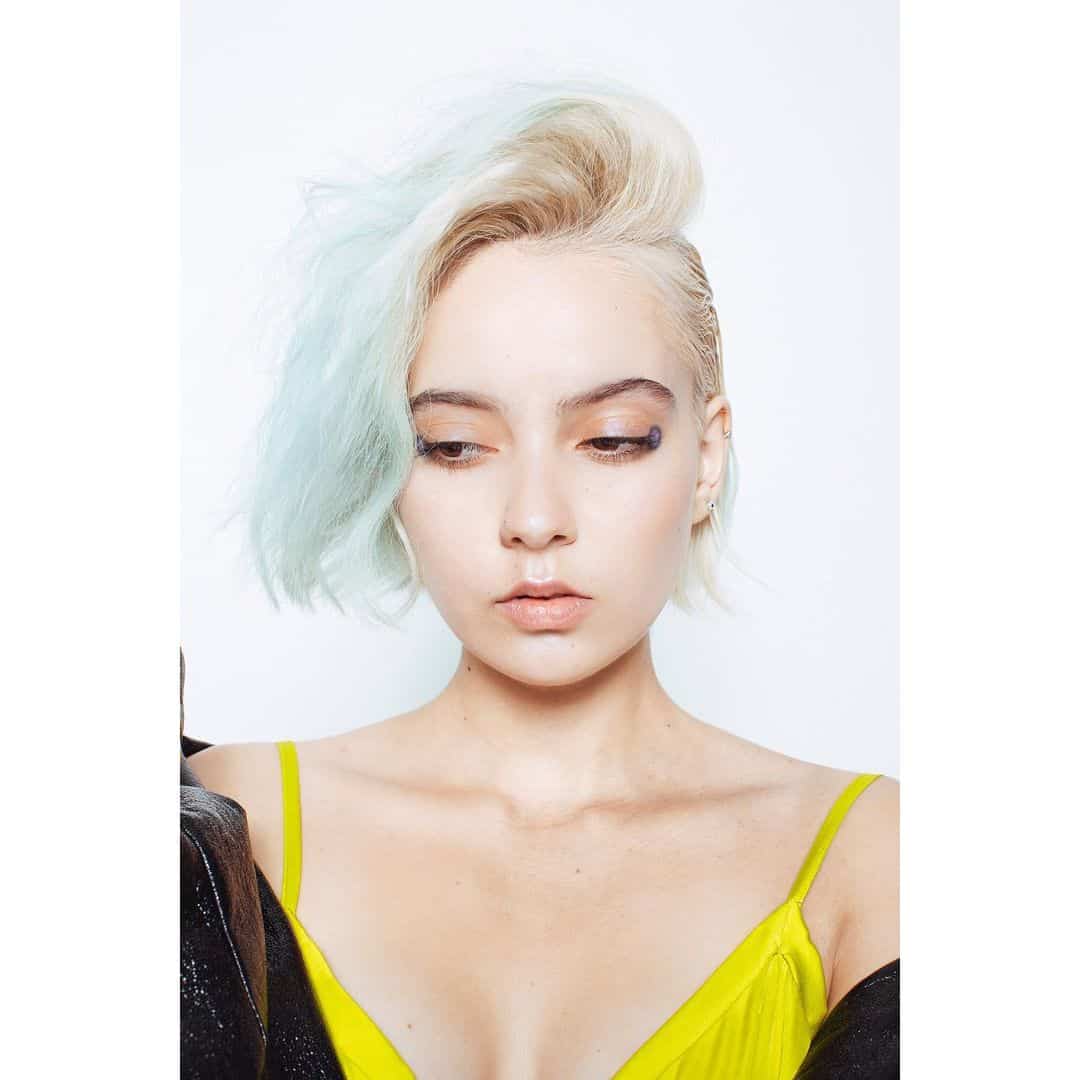 Choose the best angle of your face and side-sweep your waves to accentuate your facial features. Go for side-swept natural waves and add vibrant colour to frame your face with style.
Short Beachy Waves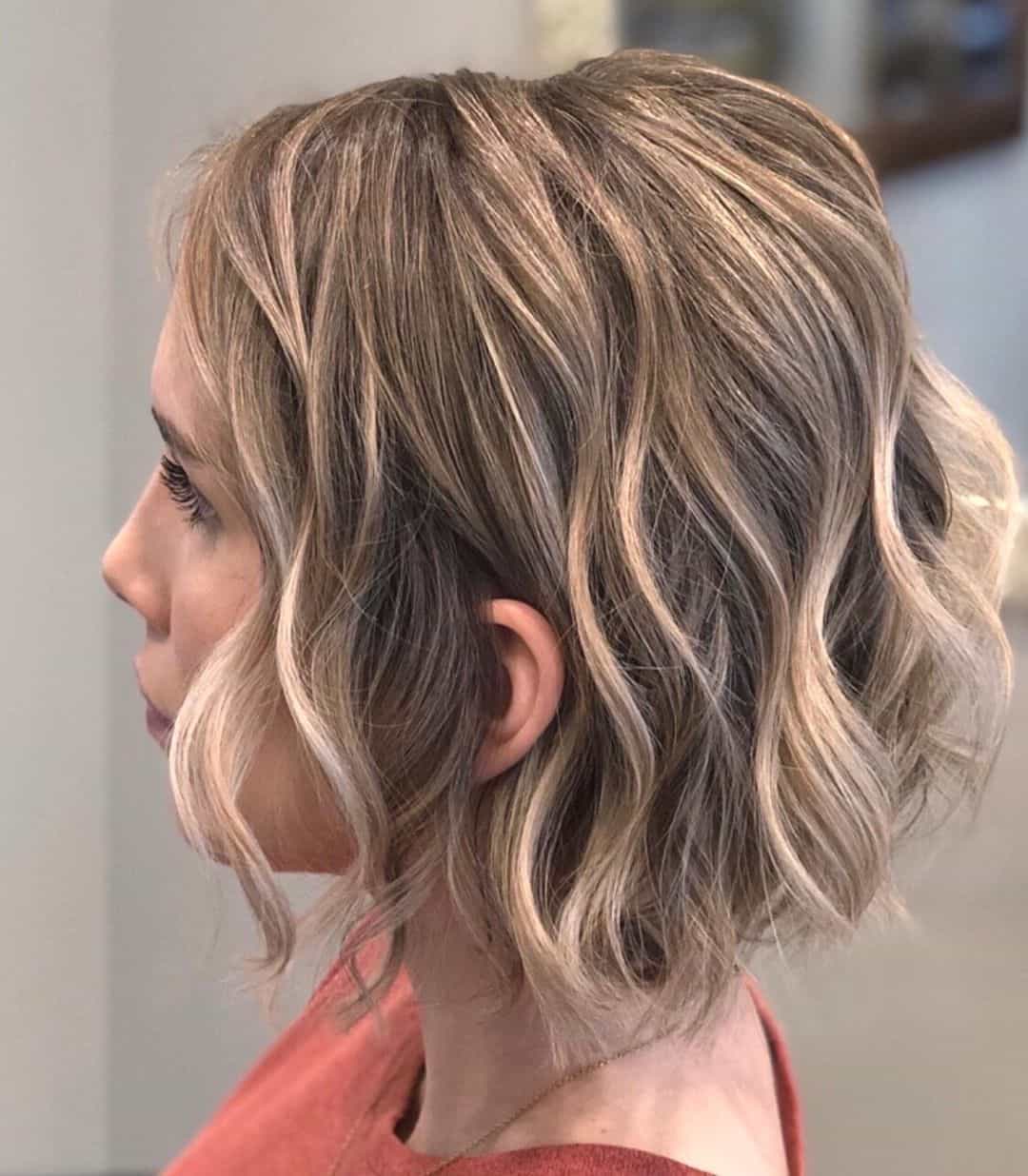 Get beach-ready even with your short hair! Give your hair a simple yet glam make-over at the comfort of your own home. No need to go to the salon, just twist your hair with your hair iron, finger comb it and you are ready to go!
Brushed Out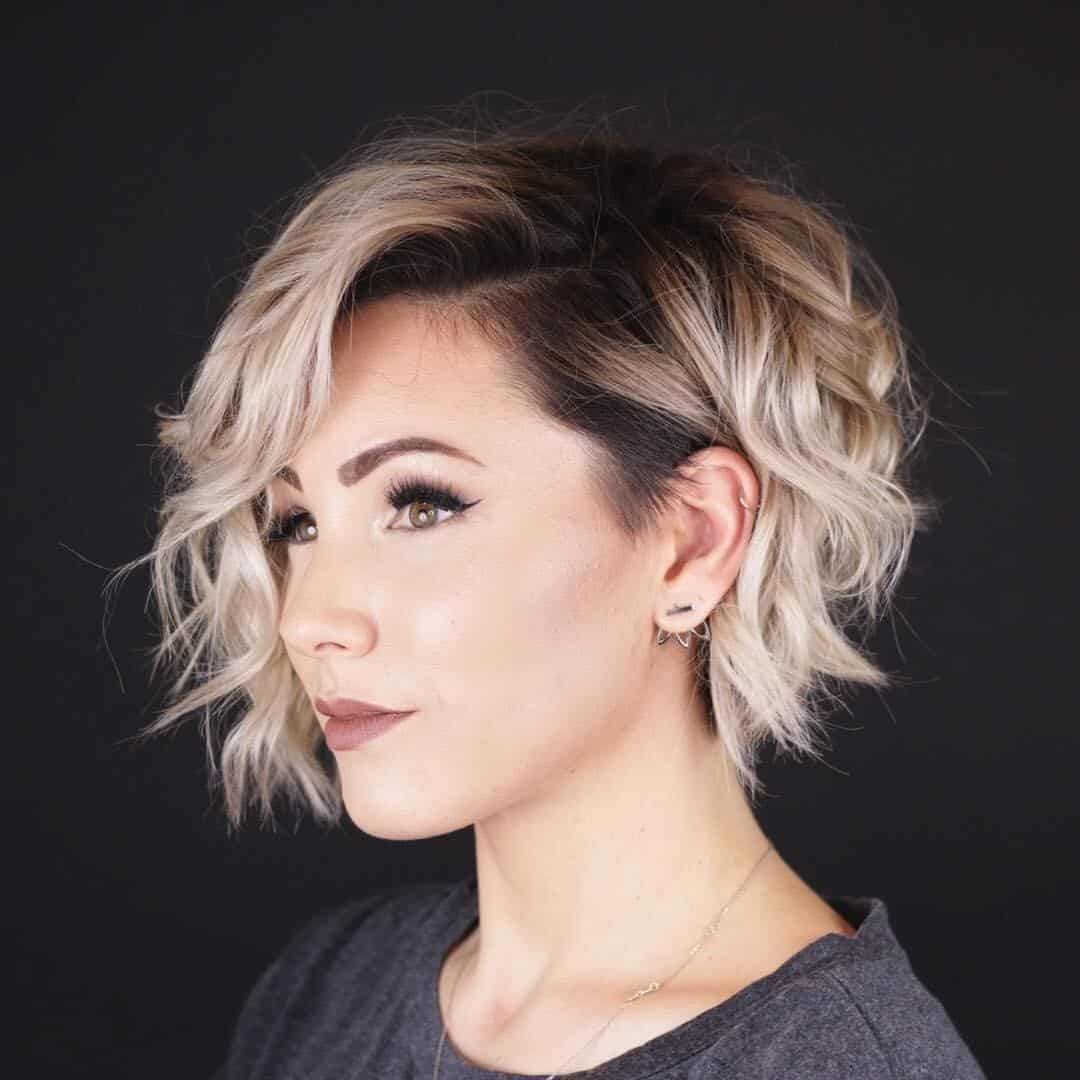 Go for your natural hair texture and waves and do the brush out hairstyle. If you do not have the time to spend styling your hair, go for this natural hairstyle. Just get your wide-tooth hairbrush and comb your natural waves and you are ready to go.
Tendrils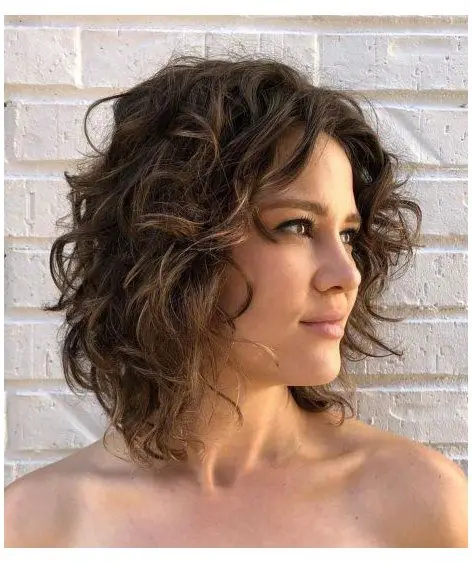 The '90s trend is making a comeback and everyone is doing it! Frame your face with strands of hair and make it sexier by adding some waves to it. Cut your tendrils just right below your jawline and give it a quick curl for additional texture.
Deep Side Parted Bob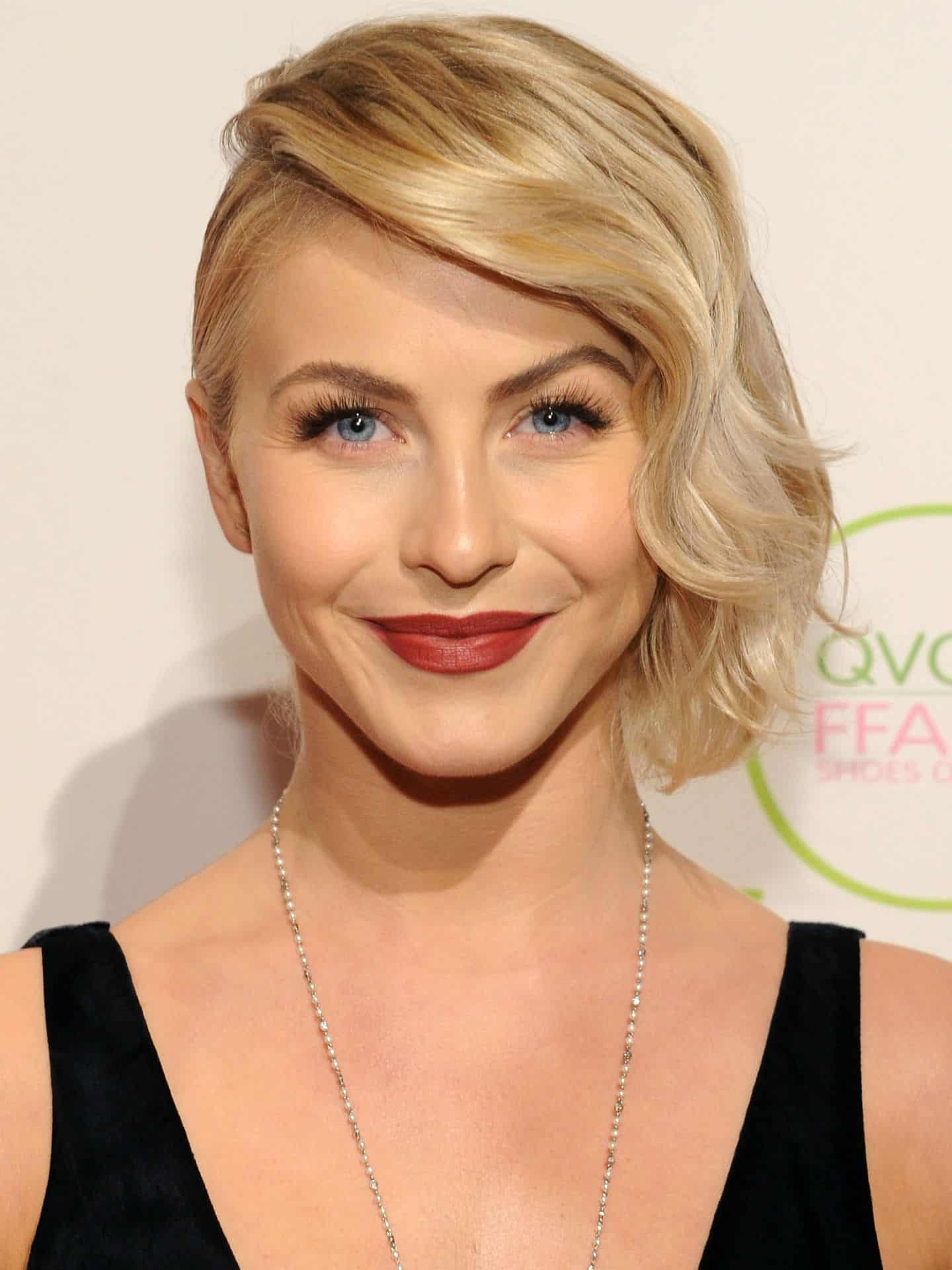 Give your curly bob and added edge by doing a deep side part. Just make sure you choose your best angle so you can accentuate those facial features. This will give you a fresher and more modern look.
Blunt Cut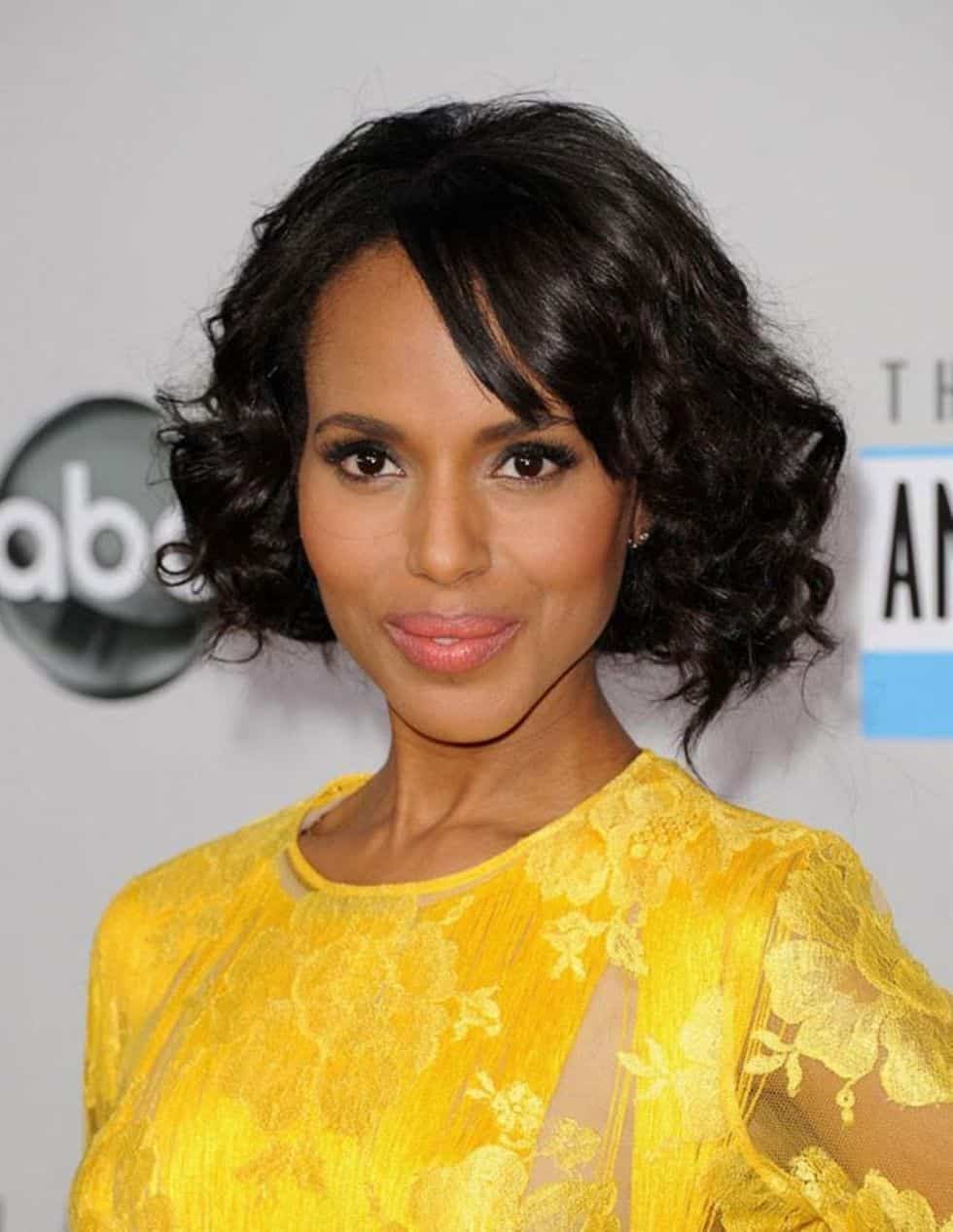 For a very simple yet stylish cut, go for a blunt cut. Just cut your hair straight with no layers but make sure to style it with waves. Simple haircut with style.
Glam Waves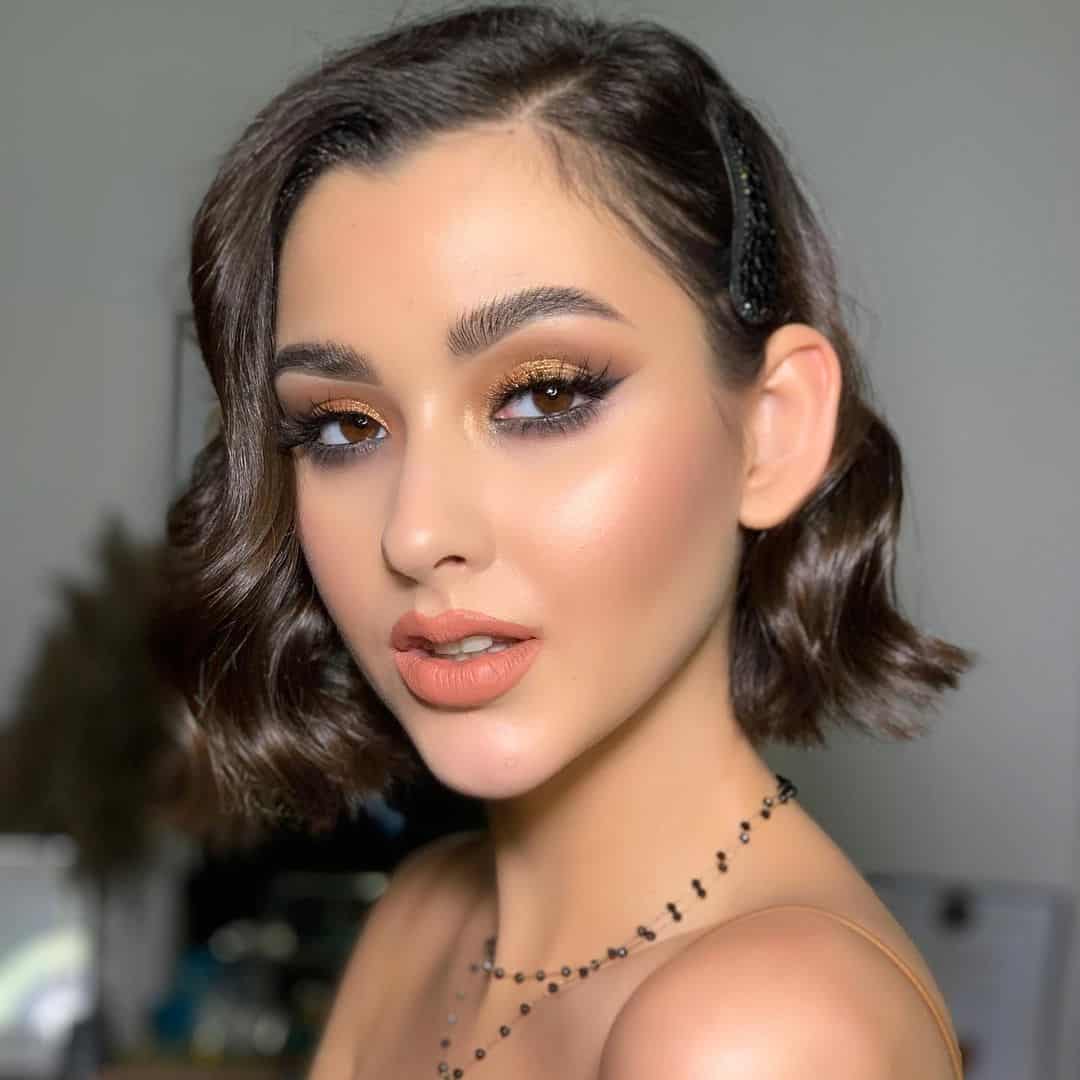 What can be more Hollywood than glam waves! Style your hair with luxurious and glamorous waves and feel like an A-lister on the red carpet.
Short Waves with Curtain Bangs
Short waves plus curtain bangs are the best combos for your round face. Although this is good for all face shapes but this works best for a round face to balance the roundness of the face.
360 Waves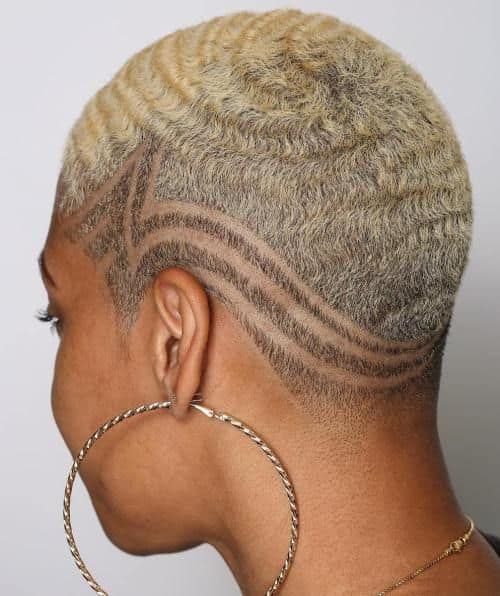 Give your natural hair a unique look with 360 waves. This hairstyle is very close to the scalp so make sure you have a healthy-looking scalp to get the perfect 360 waves. Brush your hair to train your hair and create the pattern for the waves.
S Waves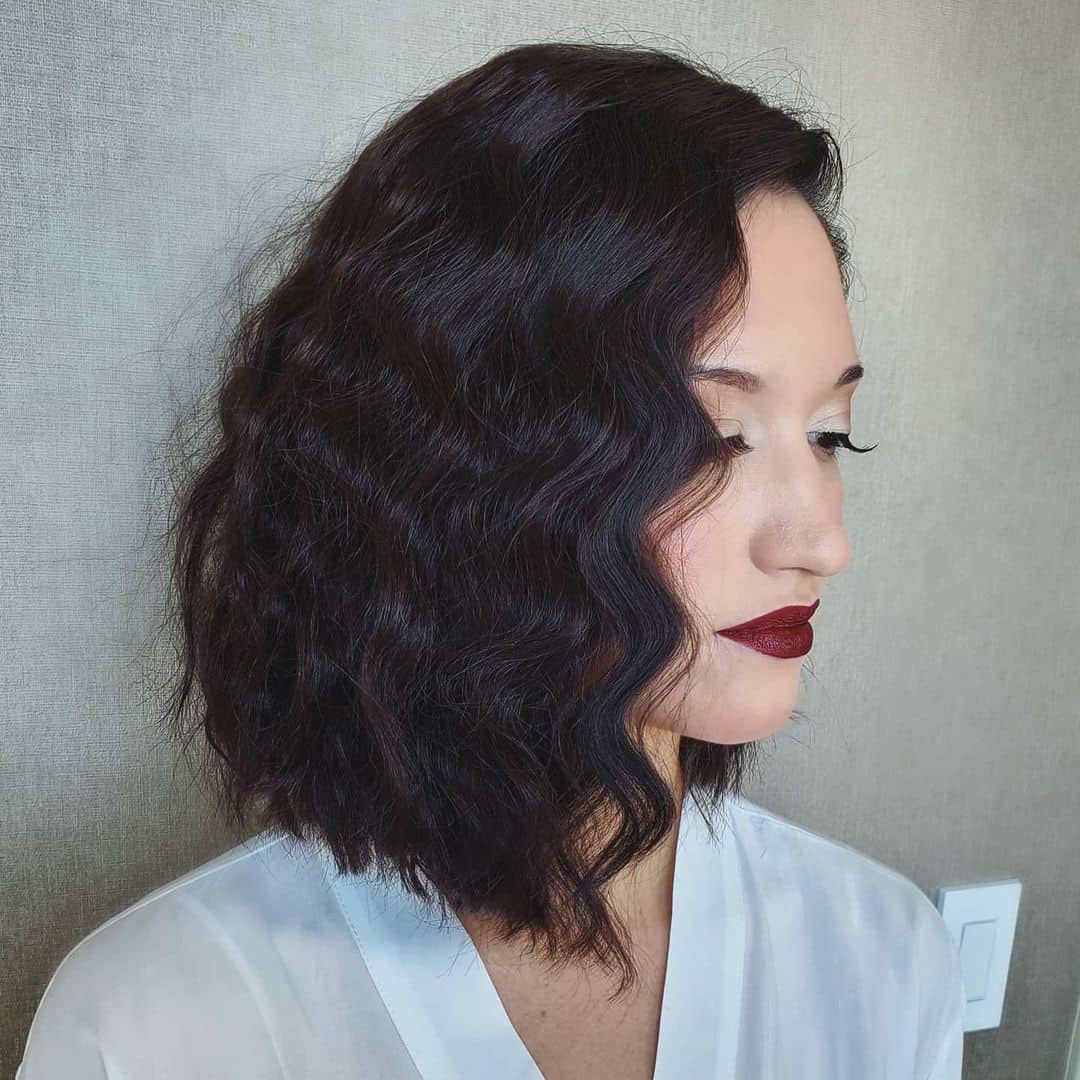 Who says S waves are only for long hair? Get the Korean inspired hairstyle even with your short hair. Give your short hair a bouncy make-over by creating S waves using your hair curler or your hair iron.
Balayage Waves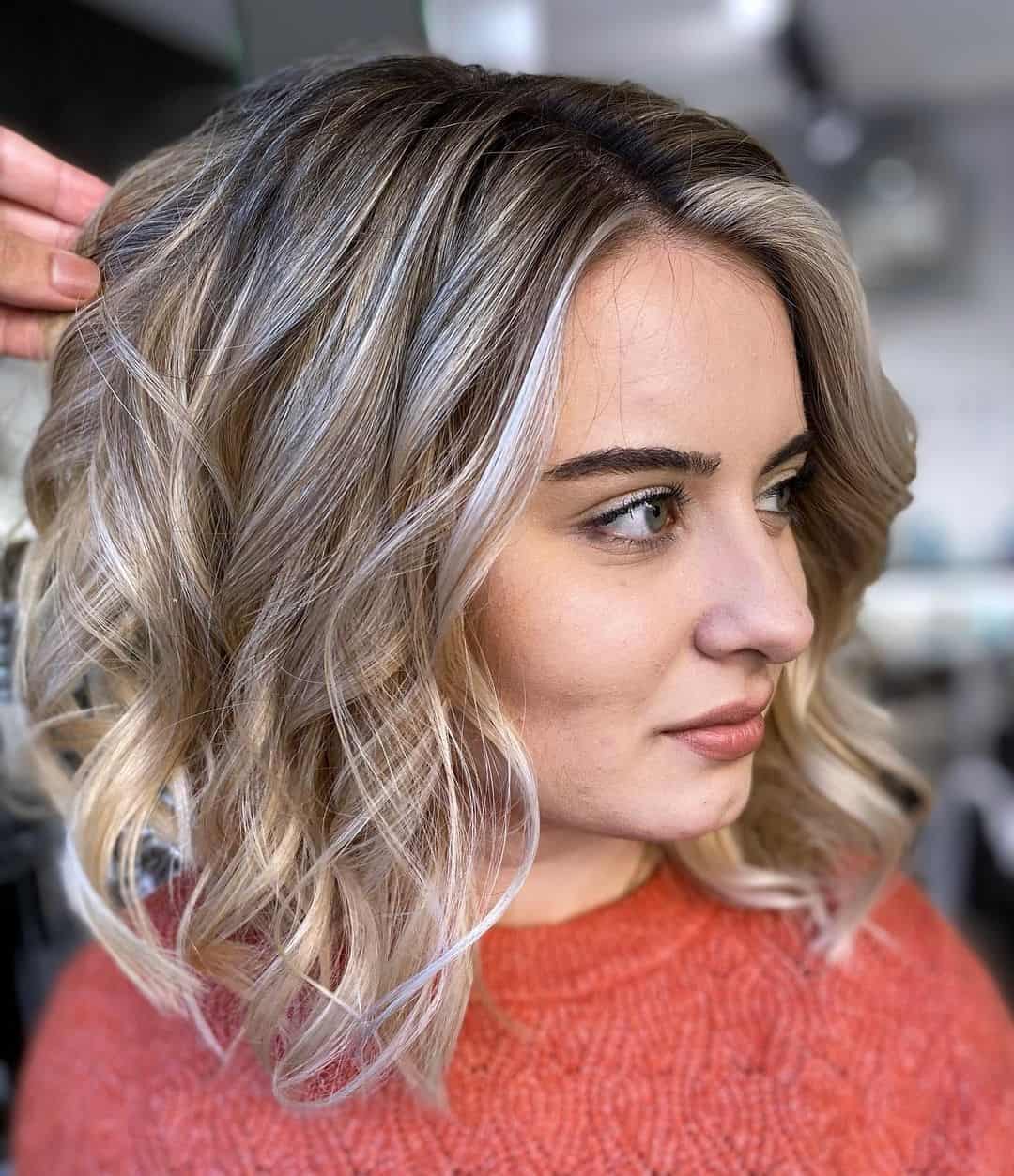 Add colour and natural highlight to your hair by doing Balayage hair colour. If waves are not enough for style, pair it with Balayage hair colour. You can do a variety of hairstyles like beach waves and S waves to match your stunning hair colour.
Wavy hairstyle is the latest trend for hair. And you do not have to wait for your hair to grow longer to style it with waves. With so many options available, there is sure to have one style that will fit your hair type and hair length. Experimenting with your hair is fun but make sure to give them the best care. Styling short hair is no different from styling long hair. You may be spending lesser time styling your short hair, but you need to take care of those short waves. Moisturize your hair and always keep your scalp healthy. For coloured and treated hair, make sure to nourish your hair and bring back your hair's shine and bounce. Last but not the least, always go to a trusted hair professional to do your styling.