Curly hair is a magnificent crown that adds an undeniable charm to your overall appearance. Within the realm of curly hair, the 3a hair type stands out with its loose, well-defined curls and natural bounce. If you're fortunate to have type 3a hair, you possess a hair type that offers endless possibilities for styling and expressing your unique personality.
From chic haircuts to glamorous hairstyles, the world of 3a hair is filled with inspiration and creativity. In this article, we will dive into the realm of 3a hairstyle ideas, discussing stunning hairstyles, practical hair care tips, and everything you need to know to rock your type 3a curls. Whether you're looking for a short haircut that embraces your curls or seeking a new hairstyle for a special occasion, we've got you covered. Let's embark on a journey of discovering the perfect hairstyle ideas for your type 3a hair, ensuring you look and feel your best with your curly locks.
In This Article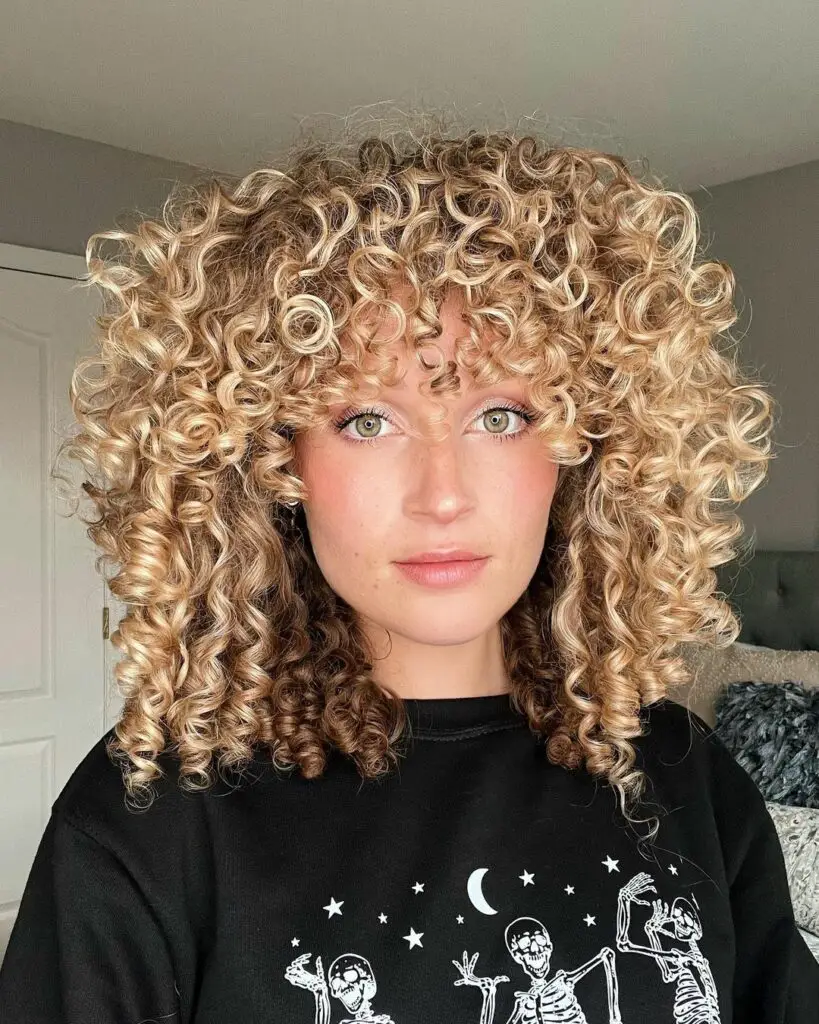 ig. ringlet.riss
Embracing Your Natural 3a hair
When it comes to embracing your 3a curls, it's all about working with the unique texture and pattern of your hair to create a style that enhances its innate beauty. Here are some tips to help you fully embrace your 3a curls:
Embrace the Curly Girl Method: The Curly Girl Method is a haircare routine specifically designed for those with curly hair. By following this method, you can learn how to properly care for your 3a curls, enhance their definition, and reduce frizz.
Moisturize and Hydrate: Curly hair tends to be more prone to dryness, so it's essential to keep your curls hydrated. Use a moisturizing shampoo and conditioner, and consider incorporating a deep conditioning treatment into your haircare routine.
Define Your Curls: Enhance the definition of your 3a curls by using curl-enhancing products. Look for gels, creams, or mousses specifically formulated for curly hair to help define your curls and reduce frizz.
14 Curly hairstyle ideas for 3a hair
If you have naturally 3a curly hair, you're blessed with a stunning hair texture that's full of life and movement. Caring for your 3A hair and finding the perfect hairstyle to enhance your beauty can be a game-changer. To help you experiment with different looks and find your signature style, here are 20 gorgeous 3a curly hairstyles:
1. Messy Bun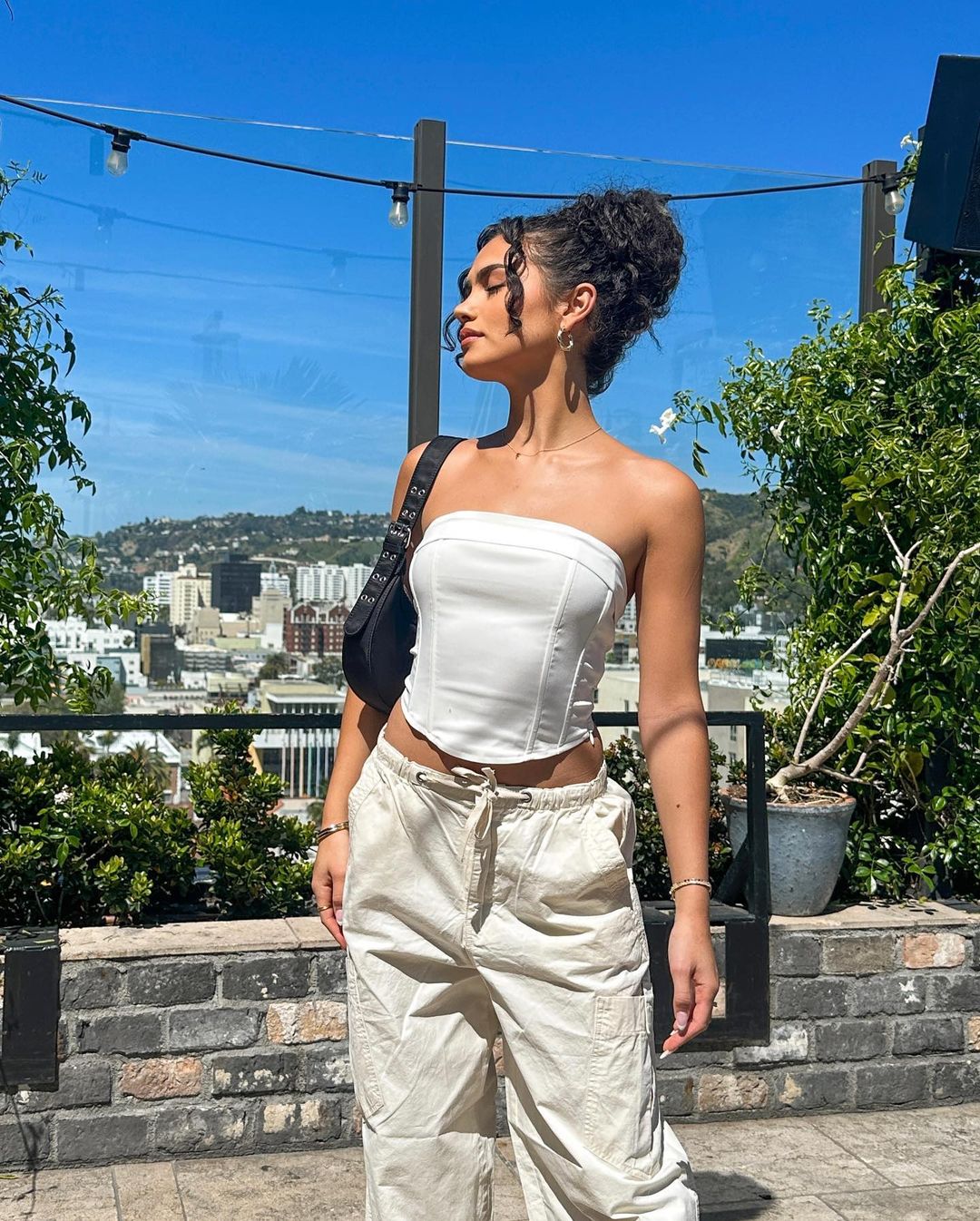 ig. oliviacalabio
A messy bun is a classic hairstyle that works beautifully with 3a curls. It's effortless yet chic, making it perfect for casual outings or running errands. To add a playful twist to your messy bun, leave some curly bangs framing your face.
2. Half-Up Half-Down with a Twist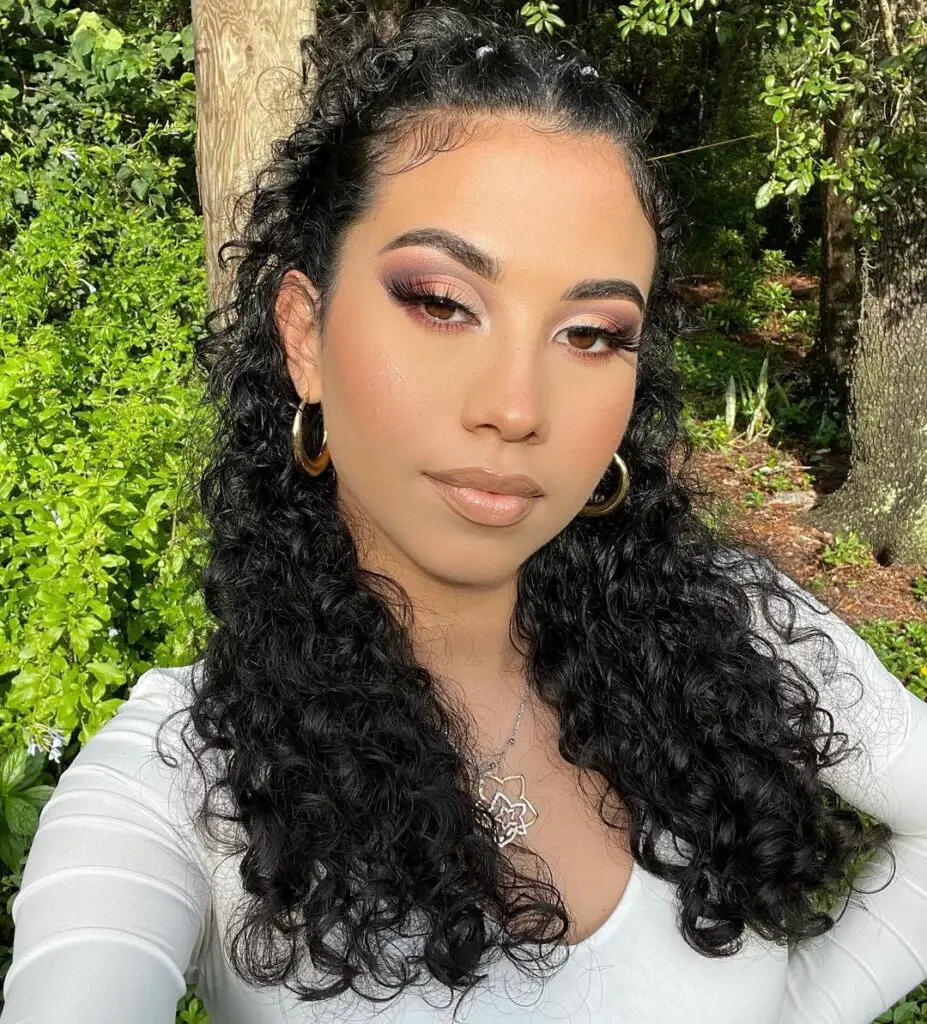 ig. briciaemilyn
If you're looking for a versatile hairstyle that's both stylish and practical, the half-up half-down with a twist is the way to go. This hairstyle keeps your hair out of your face while showcasing your gorgeous 3a curls.
3. Pineapple Updo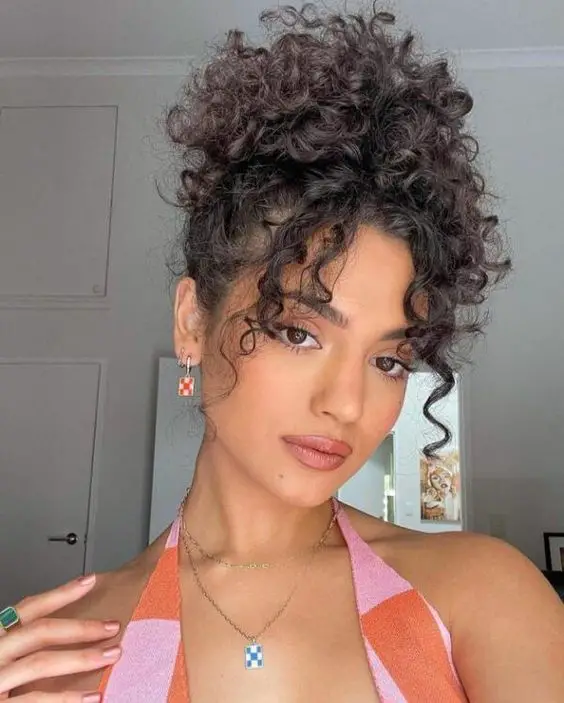 The pineapple updo is a popular and practical hairstyle for preserving your 3a curls while you sleep or during lazy days. It keeps your curls intact and prevents them from getting flattened.
4. French Braid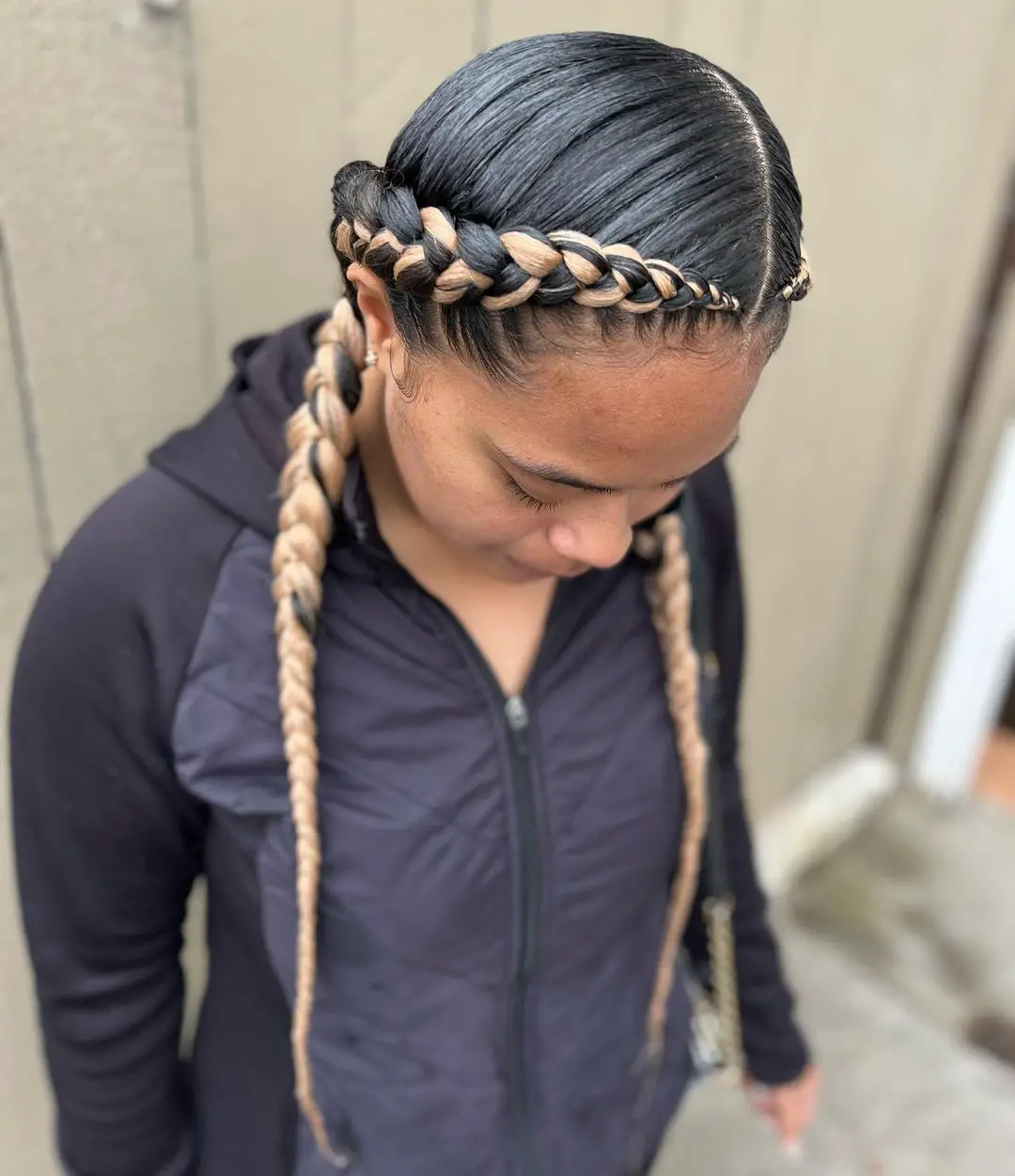 The French braid is a beautiful and stylish hairstyle that complements 3a curly hair perfectly. It involves weaving sections of hair over each other, creating an intricate and elegant look. With 3a curls, the French braid adds texture and dimension, showcasing the natural beauty of your hair. Whether you choose a single braid or multiple braids, this hairstyle keeps your curls secure while allowing them to flow gracefully down your back. It's a versatile choice for any occasion, from casual to formal.
5. Curly high Ponytail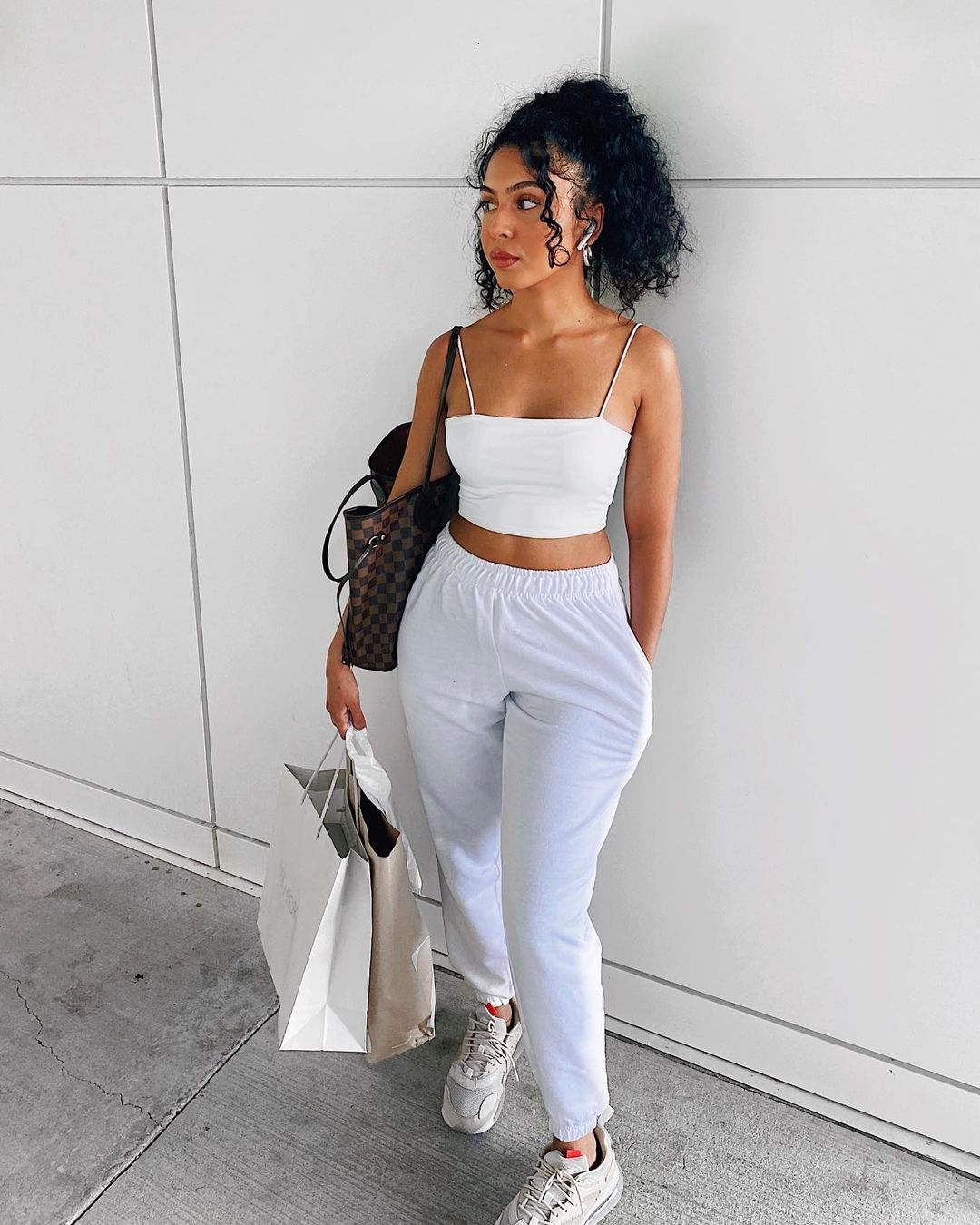 ig. @byshabb
The curly high ponytail is a fabulous hairstyle that works wonders for 3a curly hair. It's a simple yet chic way to keep your curls off your face while showcasing their natural beauty and volume. The ponytail height adds an element of sophistication and elongates your facial features. This style is perfect for both casual and formal occasions, and it instantly adds a touch of glamour to your overall look. A curly high ponytail is a go-to option that combines style, convenience, and a dash of playfulness for those with 3a curly hair.
6. Curly Topknot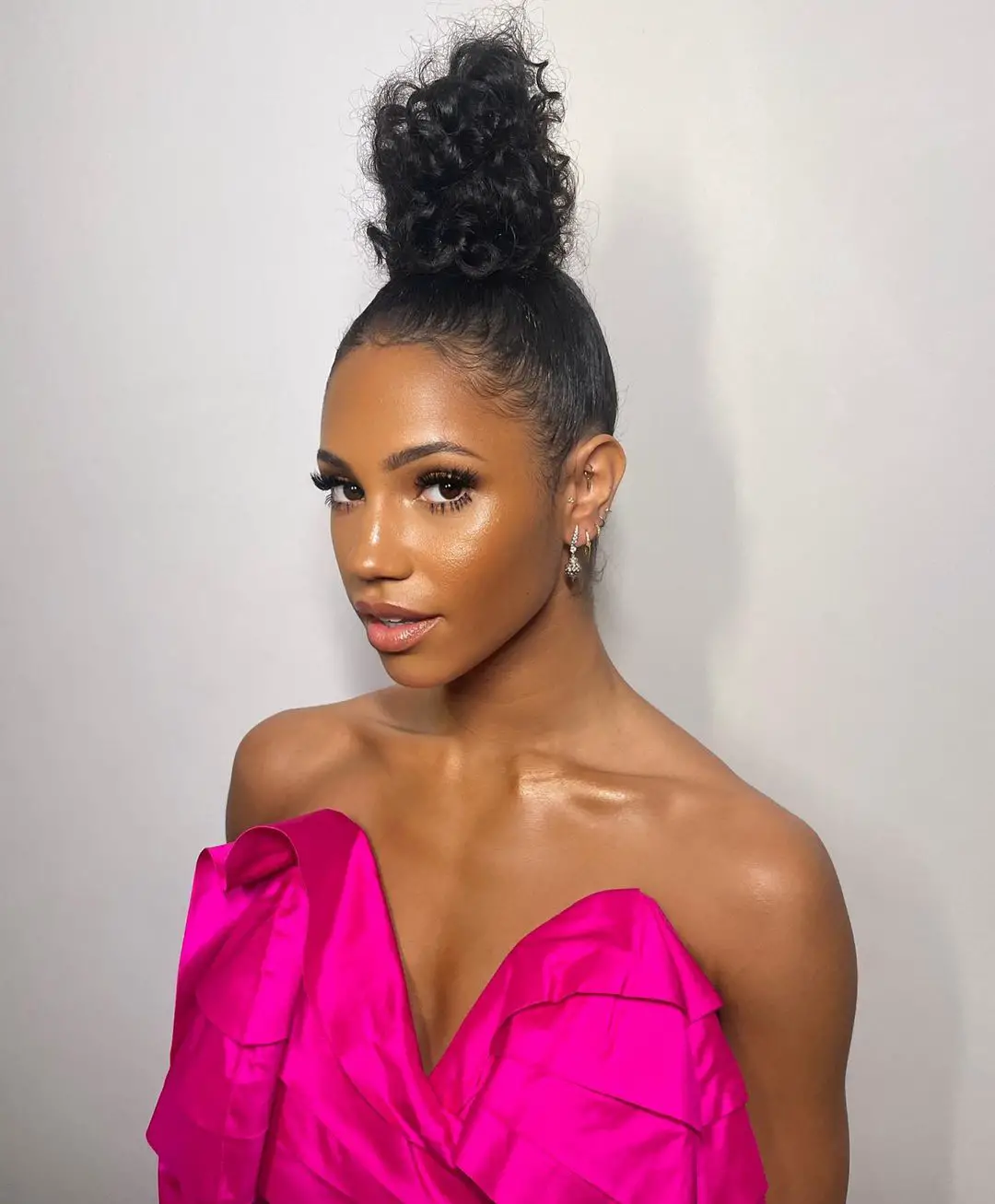 The 3a curly hairstyle ideas for a curly top knot are both trendy and practical. Creating a curly top knot with your type 3a curls is an excellent way to keep your hair off your face while showcasing the beauty of your natural texture. To achieve this look, simply gather your curls into a high ponytail at the crown of your head and twist it into a bun shape. Secure it with a hair tie or scrunchie, and allow a few curls to fall gracefully around the bun for a soft and playful touch. The curly top knot is perfect for casual days, workouts, or even elegant events, making it a versatile and go-to option for showcasing your 3a curls with style and flair.
7. Curly Puff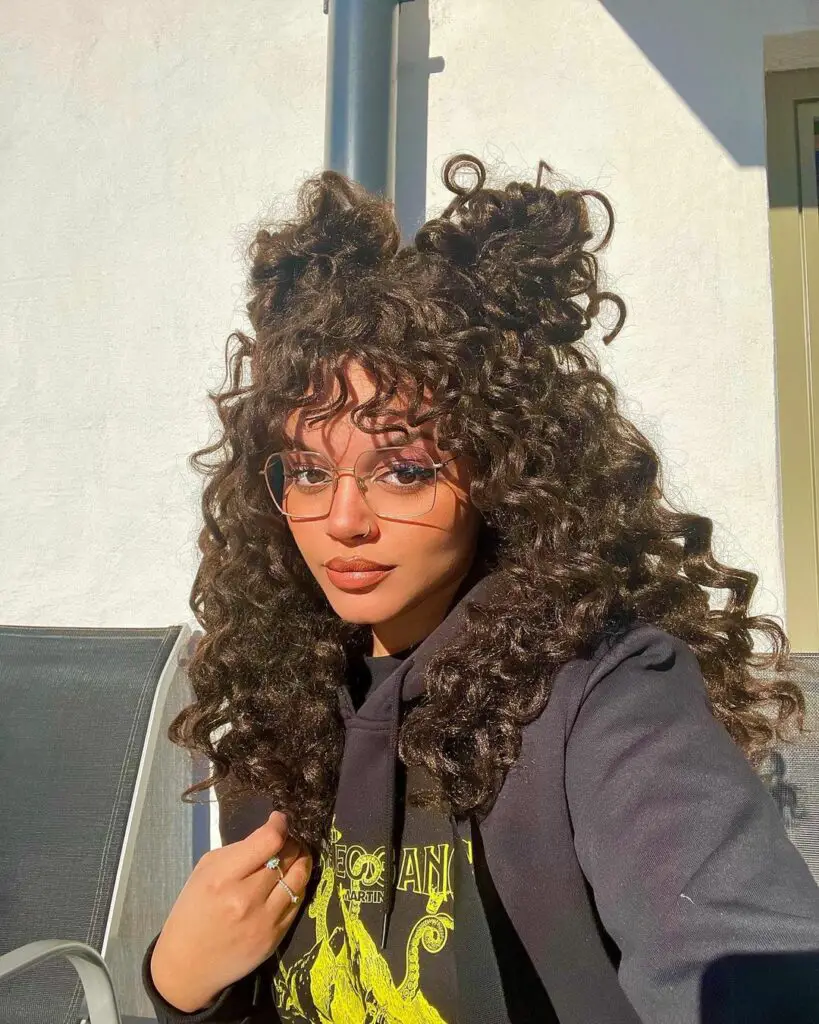 ig. sinasemedo
The 3a hairstyle ideas for a curly puff are effortlessly chic. To achieve this look, gather your type 3a curls into a high puff on the crown of your head, securing it with a soft hair tie. Leave some curls loose at the front to frame your face for a playful touch. The curly puff is versatile, suitable for any occasion, and allows your natural curls to shine with charm and confidence.
8. Curly Pigtails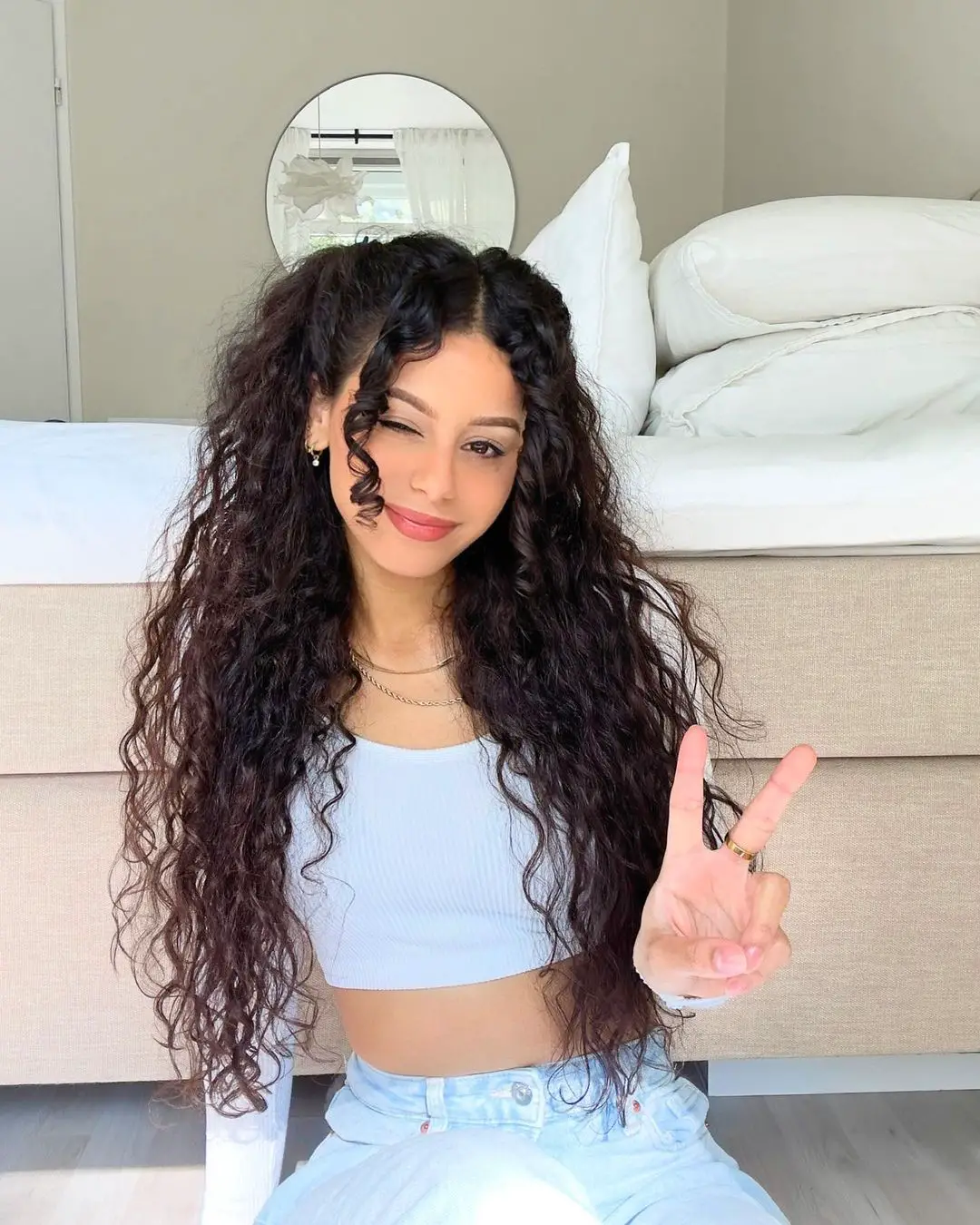 For those with type 3a curls, curly pigtails offer a cute and playful hairstyle option. To create this look, divide your curls into two sections and create pigtails on each side of your head. The pigtails add a youthful and fun vibe, showcasing the natural beauty of your curly hair. Whether you're going for a casual day out or a relaxed weekend look, curly pigtails are a charming and easy-to-achieve style that complements your 3a curls with flair.
9. Sleek ponytail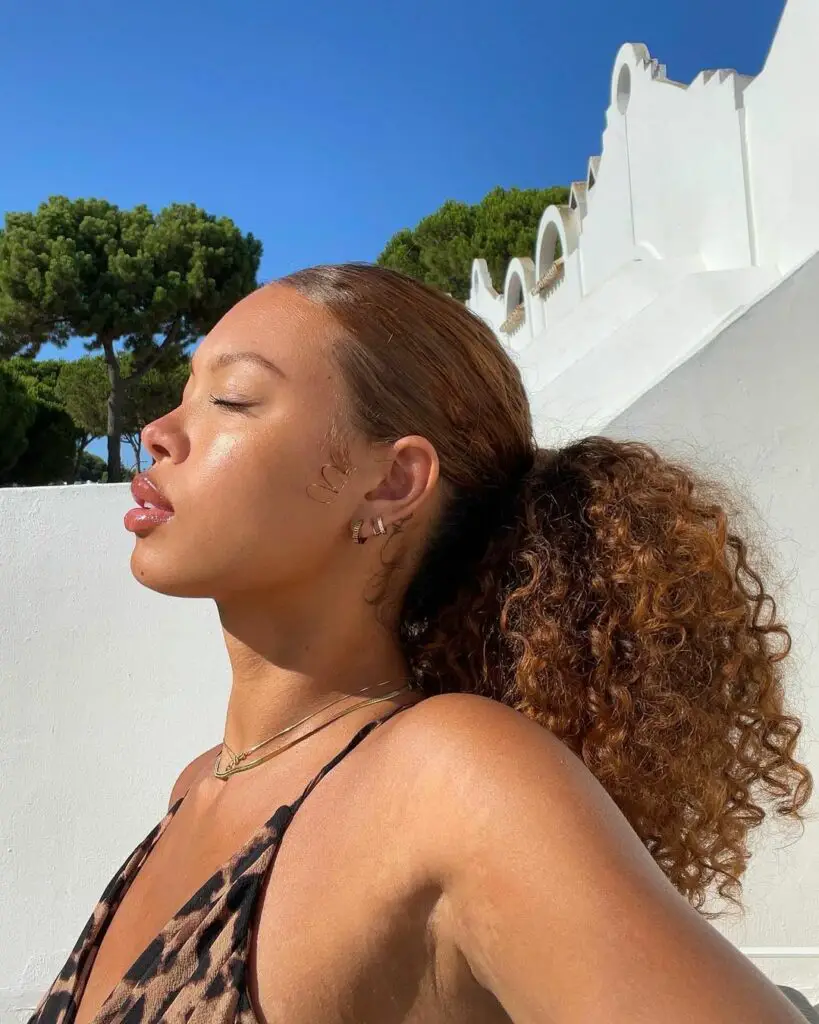 ig. aureefabienne
For type 3a curls, a sleek ponytail is a sophisticated and versatile hairstyle option. To achieve this look, gather your curls into a sleek and polished high ponytail. Use a brush or gel to smooth down any flyaways and create a sleek finish. The sleek ponytail is perfect for both casual and formal occasions, adding a touch of elegance to your overall look while showcasing the natural beauty of your 3a curls. It's a go-to hairstyle that keeps your hair off your face and exudes confidence and style.
10.3a wedding hair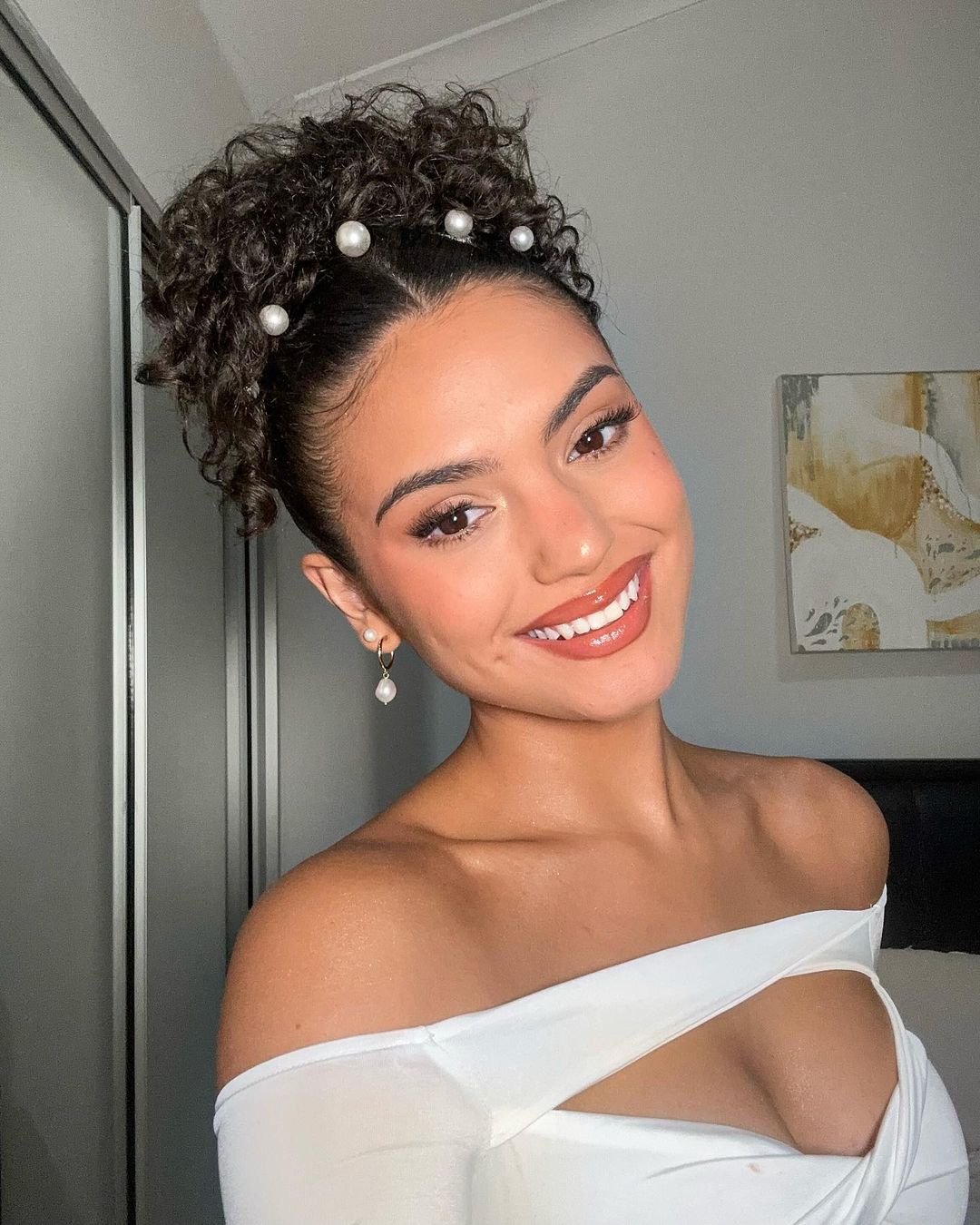 ig. oliviacalabio
For a 3a wedding hairstyle, embracing the natural beauty of your curls can create a breathtaking and romantic look. Consider wearing your type 3a curls in a bun for an elegant updo that showcases the texture and bounce of your curls, adding a touch of sophistication to your bridal ensemble. Whatever style you choose, your 3a curls will undoubtedly complement your wedding day with charm and grace, leaving you feeling like a radiant and beautiful bride.
11. Curly Bob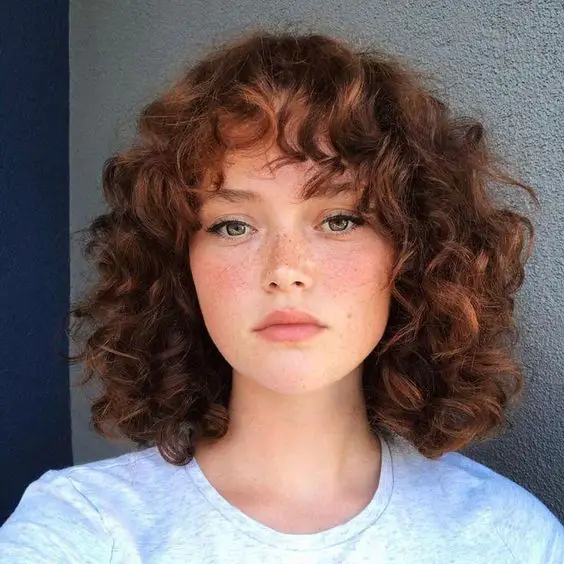 The 3a curly bob is a trendy and low-maintenance hairstyle that beautifully showcases the natural texture of your curls. This shoulder-length cut adds sophistication and versatility, allowing you to embrace various styling options. Whether you prefer tousled waves or defined curls, the 3a curly bob is a chic choice that complements your curls with style.
12. Curly Pixie Cut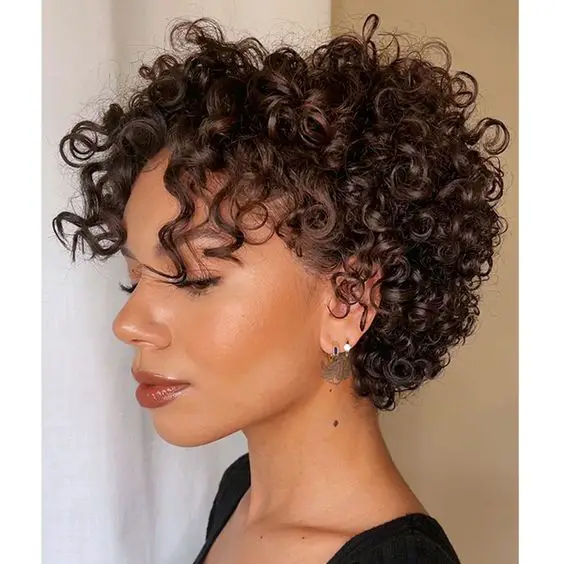 Ig: @behindthechair
The 3a curly pixie is a bold and low-maintenance hairstyle that beautifully showcases your natural curls. This short and chic cut frames your face with confidence and adds a touch of edginess to your look. Whether you're going for a natural or defined style, the 3a curly pixie is a statement-making choice that exudes personality and flair.
13. Curly bangs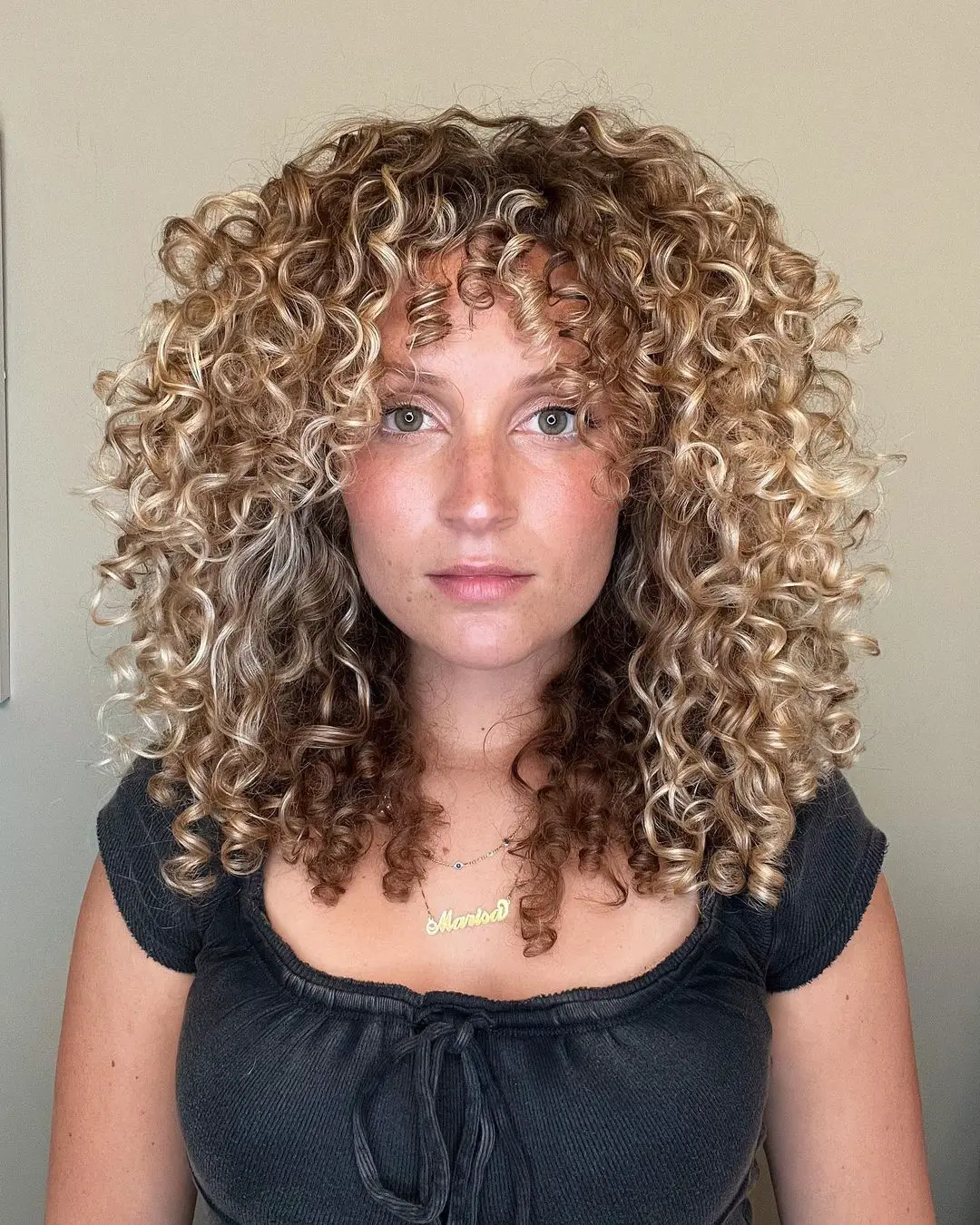 3a Curly bangs add a playful and youthful touch to any hairstyle. Whether you prefer soft and wispy bangs or bold and defined ones, 3a curly bangs beautifully frame your face and enhance your natural curls. They add a unique charm to your overall look and are a versatile choice for showcasing your curly hair with style and confidence.
14. Soft curls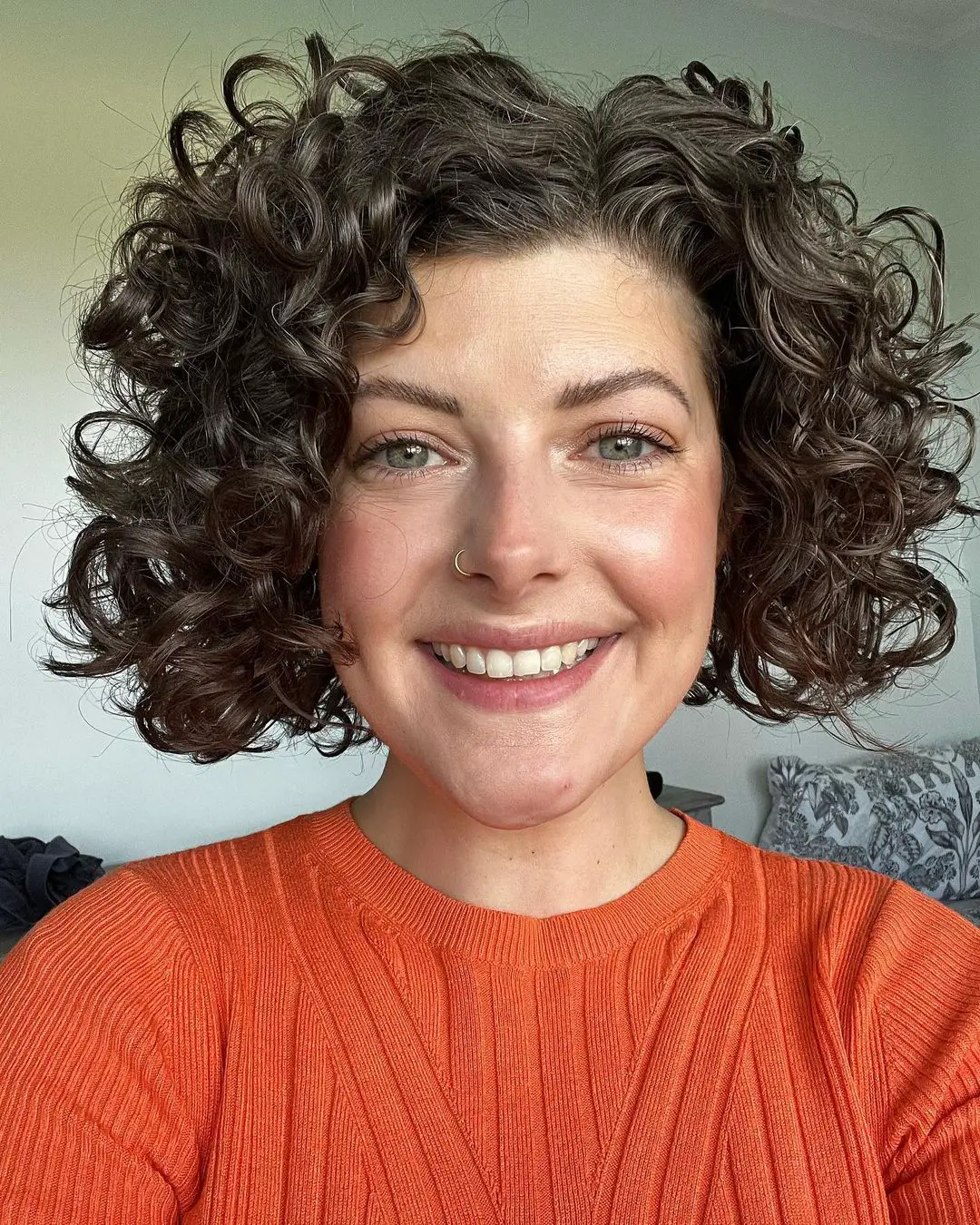 3a Soft curls are a delightful and charming hair texture. These curls feature loose and well-defined coils that exude a gentle and elegant appeal. The soft texture of 3a curls adds a touch of romance and femininity to any hairstyle. Whether worn down for a casual look or styled into an updo for a special occasion, 3a soft curls effortlessly enhance your natural beauty and create a timeless and graceful appearance.
Can I straighten my 3a curls?
While it is possible to straighten your 3a curls temporarily using heat styling tools, it's important to remember that excessive heat can cause damage to your hair. If you choose to straighten your curls, make sure to use a heat protectant spray and set your styling tools to a moderate temperature. Additionally, incorporating regular deep conditioning treatments can help maintain the health and integrity of your hair.
How do I combat frizz in my 3a curls?
Frizz is a common concern for individuals with curly hair, but there are several steps you can take to combat it. Firstly, avoid towel-drying your hair vigorously as it can cause frizz. Instead, gently blot your hair with a microfiber towel or an old cotton t-shirt to remove excess moisture. Additionally, using a leave-in conditioner or a curl-defining cream can help reduce frizz and keep your curls hydrated and defined throughout the day.
Are there any hairstyles that can help add volume to my 3a curls?
Absolutely! To add volume to your 3a curls, consider incorporating hairstyles that allow your curls to have more freedom and movement. Try opting for loose updos, half-up half-down styles, or hairstyles with strategically placed twists and braids. These styles create the illusion of fuller and voluminous hair while embracing the natural texture of your 3a curls.
How often should I wash my 3a curls?
The frequency of washing your 3a curls depends on your hair's unique needs and preferences. Curly hair tends to be drier, so washing it too frequently can strip away natural oils, leading to dryness and frizz. As a general guideline, washing your 3a curls every 2-3 days or even once a week can help maintain their moisture balance. However, it's essential to listen to your hair and adjust your washing routine accordingly.
Can I color or highlight my 3a curls?
Yes, you can color or highlight your 3a curls, but it's important to take proper precautions to protect your hair's health. Consulting with a professional colorist who specializes in curly hair is crucial to achieving the desired results while minimizing potential damage. Additionally, incorporating deep conditioning treatments and using color-safe hair products can help maintain the health and vibrancy of your colored curls
How can I maintain the shape and definition of my 3a curls overnight?
To maintain the shape and definition of your 3a curls overnight, consider using protective hairstyles such as a pineapple updo, satin bonnet, or silk scarf. These accessories help minimize friction and keep your curls intact while you sleep. Additionally, applying a small amount of leave-in conditioner or curl-refreshing spray before bedtime can help revitalize your curls in the morning.
Takeaway
Your 3a curls are unique, and beautiful, and deserve to be celebrated. With these fabulous 3a hairstyle ideas, you can transform curls and unleash curly creativity. Whether you're rocking an everyday look or preparing for a special occasion, these hairstyles will help you confidently embrace your natural texture. Remember to nourish and care for your curls, experiment with different styles, and most importantly, embrace natural beauty. Let your 3a curls be a reflection of your unique personality and style!