Weddings are a big event in everyone's life. Everyone wants to look perfectly beautiful on this big day from the wedding dress to makeup and hairstyles on point. There are a lot of things to decide from wedding decor to their wedding dress, makeup, hairstyles and the never-ending list.

The stress level is very high during this time. Both the bride and groom want to look special and outstanding on this very day. They go through a lot of research before a wedding like a hairstyle should match the dress, makeup and wedding theme.
Therefore, If you are too choosy about your hairstyle without wasting your time. I am here to help you with the right one so that you can have a perfect hairdo on your wedding day.
Flowing Half Wavy Updo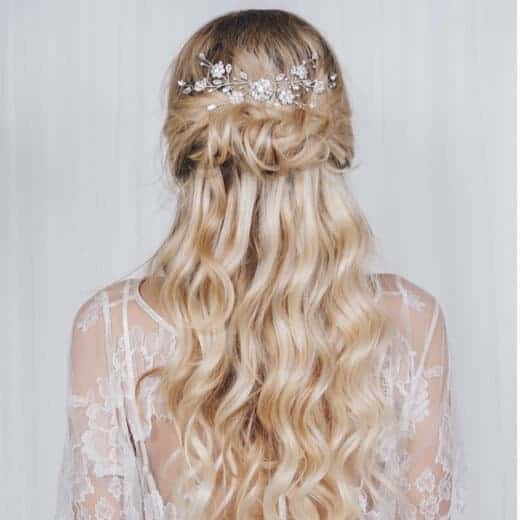 This hairstyle is mostly everyone's favourite as it is simple,elegant and pretty.You can carry this flowing half wavy updo everyday for casual to weddings and formal events. This hairstyle is suitable to any length of hair and is trending right now.
Romantic Curls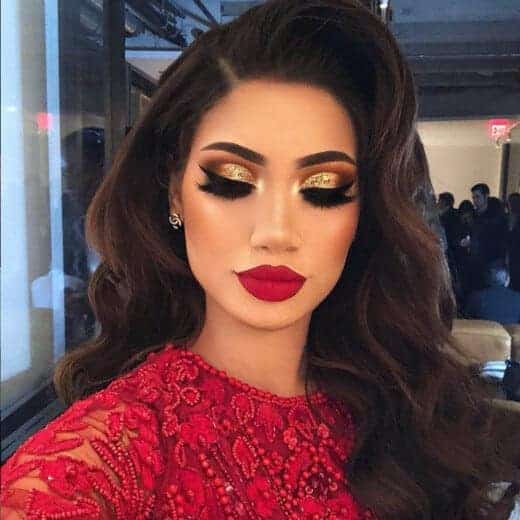 Romantic curls are loose and easy going which still adds volume and shine to your hair. These hairstyles are famous in weddings for people who want to see their hair open. To style you can use fashion clips or flowers on your hair.
Side Curls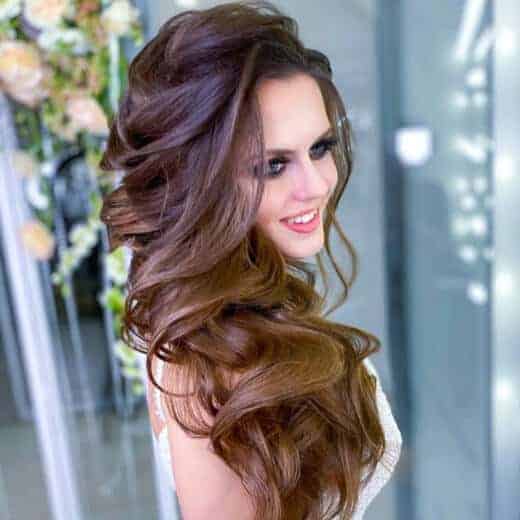 Womens want to try different hairstyles when it comes to the big day of their life and keep it traditional at the same time. Side curls never go wrong if you have long hair. It can be styled by using tiara, bows, floral or even with fashion clips.
Pinned Back Tousled Waves
These tousled waves are famous for beachy wedding themes or for tropical wedding destinations. According to our instagram and pinterest search this tousled wave looks better when it is pinned back. You will look classy and romantic with this hairstyle at your wedding.
High Ponytail With Curls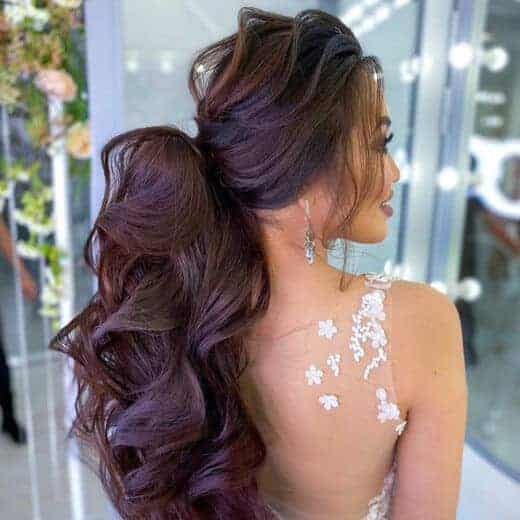 High Ponytail with curls is one of the most trending hairstyles at weddings nowadays. This is a beautiful hairstyle to give dimension and add volume to your hair with a twist of curls on the ends which makes any type of face attractive and gorgeous. You can also style with shiny headband, fashion clips, or tiara to make it look more bridal.
Loose Wavy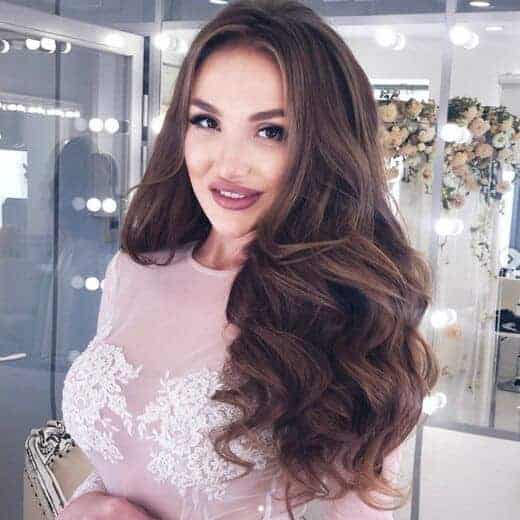 This hairstyle is very famous in weddings. You can style your loose curls with natural flowers, hair clips or crown to get a simple and beautiful look on your wedding day.
Classy Loose Curls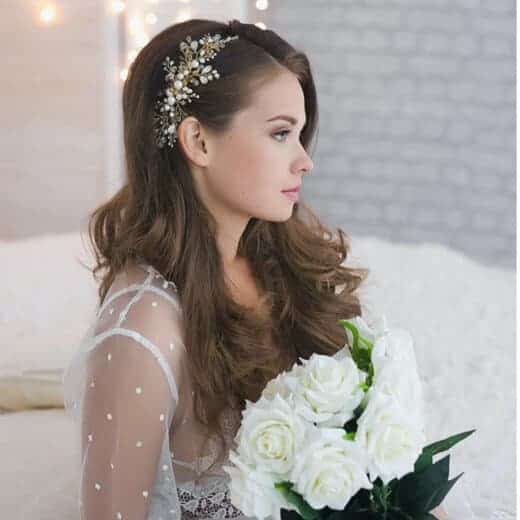 This hairstyle goes well when you have a vintage theme for your wedding day.Classy loose curls will be easier to carry on and you will still look gorgeous with it.
Side Braids With Soft Curl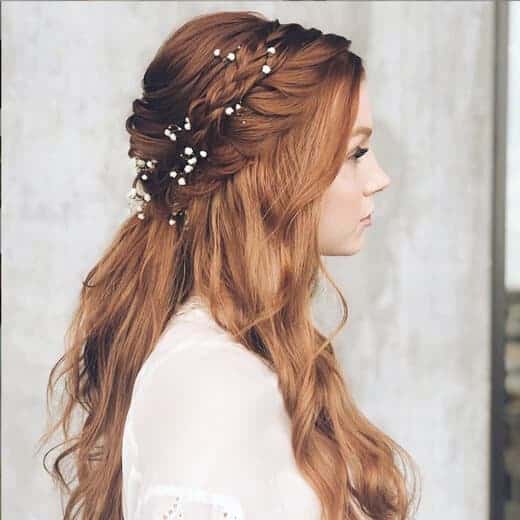 Braids never go wrong when it comes to weddings. Actually it is the sweetest and natural hairstyle if you know how to do it the right way. This hairstyle can be done on any hair length. Just braid your front hair and wrap it backward making a crisscross and secure with bobby pins with a small flower to complete the look. You will look stunning at your wedding with this hairstyle.
Big Curls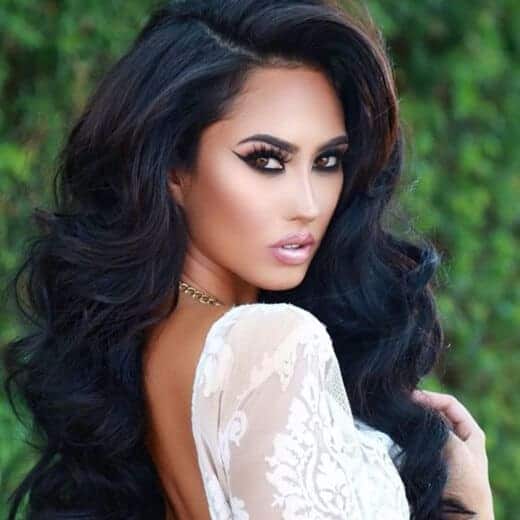 It is the best way to show your naturally curly hair at your wedding if you don't want it to be too fancy. Clean hair with a side bow is all you need for this look. You can carry it like a pro if you really want this hairstyle.
Curly Bun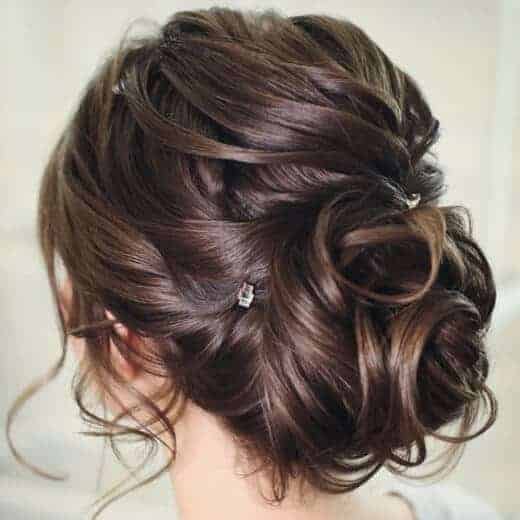 There are moments in life where time is not in our favor. Some women want a simple wedding look on a budget and at that time curly buns always work. For curl type 3a, make a messy bun and take a few strands of your hair from the front and side of your head. Use bobby pins and a setting spray to create this simple look on your wedding day.
Mermaid Curls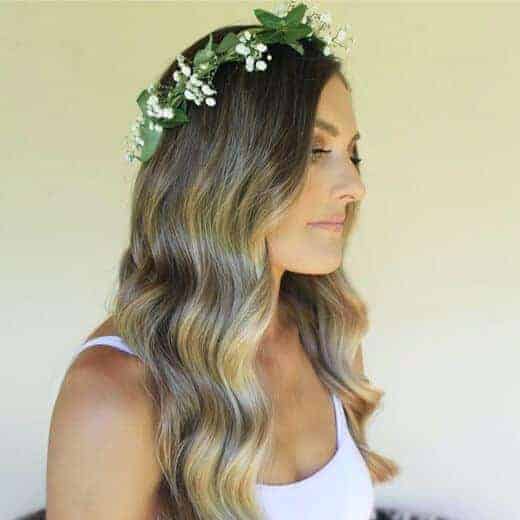 This oceanic mermaid curl will give you a mermaid aura at your wedding. Trying these zigzag curls at your wedding is a good idea if you are going for a beachy wedding theme. Your hair will look gorgeous with the bridal gown and make you feel like a princess in it. To add extra spark wear seashell clips on your hair. 
Halo Braid With Soft Curl On Bangs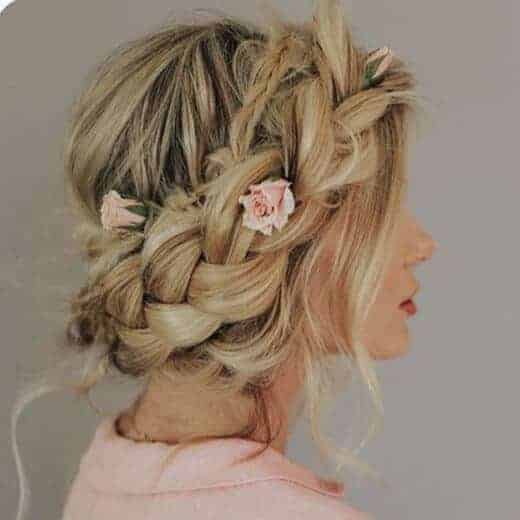 Brides who have short bangs can try this look. Braid your hair from both sides and make a simple chignon bun with the volume of your curl. The curls will add volume and dimension to the hairstyle. 
Curly Lob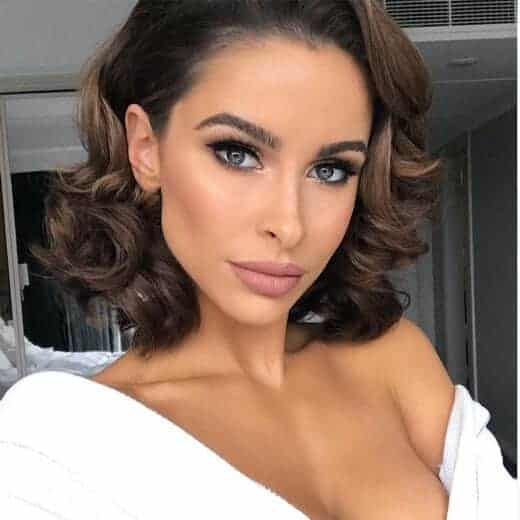 If you love Marilyn Monroe this is the perfect hairstyle for your wedding. This signature curl of her will give you a sweet yet stunning look on your big day. You can wear a red lipstick to go with the look.
Glam Waves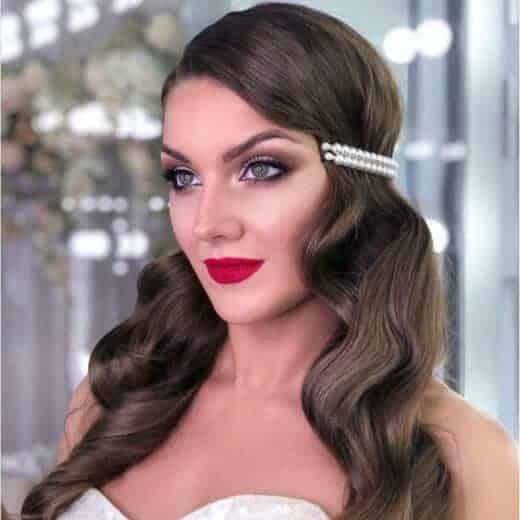 This glam wave was done mostly by celebrities in movies but we can see it nowadays in high-class weddings. The bride looks stunning, classy, and beautiful at the same time. If you are looking for a glam look at your wedding you can get this hairstyle and surprise your groom on the big day.
Flirty Finger Waves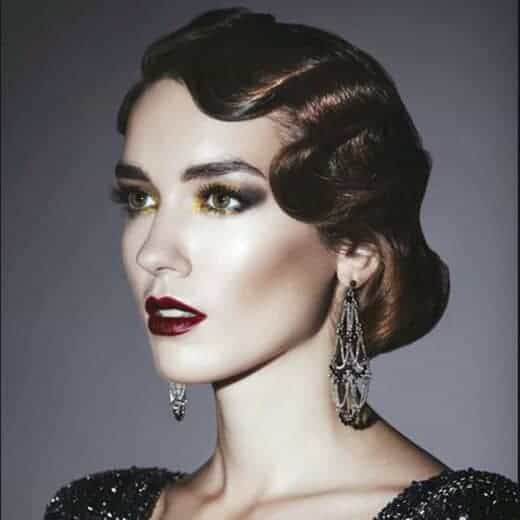 Finger wave hairstyles started in the 1920s which evolved and got popular with time. Like glam waves, it was only done by movie stars in those days. These flirty finger waves look great on natural hair. If you have short to medium length hair you can go for this hairstyle on your wedding day. This hairstyle has a different process to shape and is style as an S shape by the use of finger, comb and finger wavy lotion.
Afro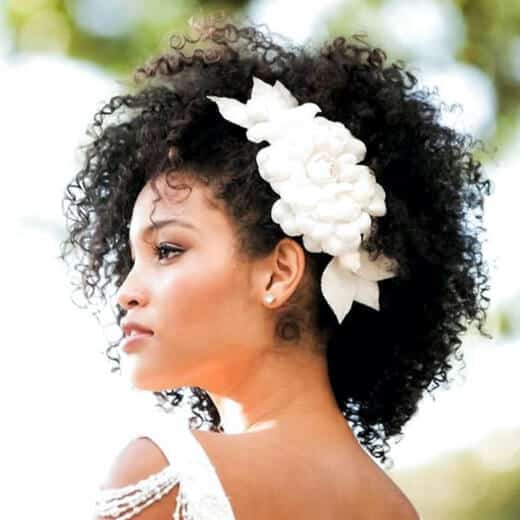 Brides with afro hair can style their hair in different ways.It is popular among African-American women that have thick and natural kinky hair. If you have type 4 curls you can style your hair by adding flower or fashion clips for a romance look at your wedding.
Side Braid Bun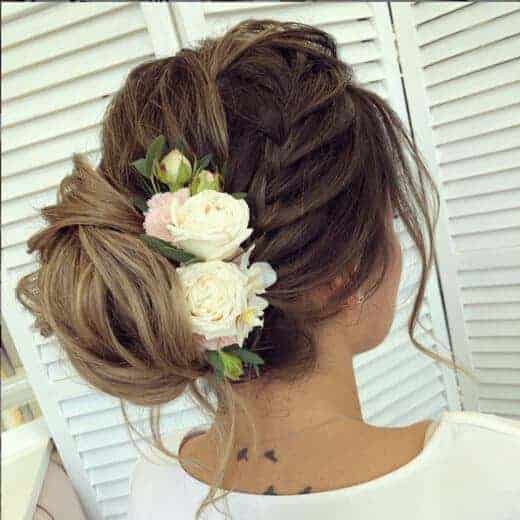 Side braid bun works well if the bride wants to get a distinctive and secured look for her wedding. If you have loose curls go for this side braided bun to make a soft and relaxed look for a romantic twist. A bride who wants to show their collarbone also choose this hairstyle for the wedding.
Chignon Bun
You can get a chignon bun by sweeping the hair back from the face twisting and shaping in a circular coil around itself making a bun. It is famous in the wedding which can be fixed by hair ties, bobby pins, barrette or fashion pins.
Ballerina Bun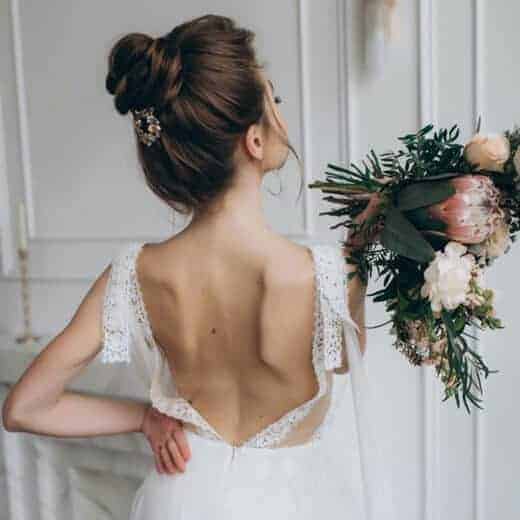 This hairstyle will give you a clean and elegant look on your wedding day. To get this look first curl your hair with a styling rod and make it a bun. This hairstyle looks good on thick hair or you can also use hair extension to create a voluminous bun.
Swept Back Curls
If you have naturally curly hair all you can need to get this look is a setting spray and a comb. Slightly comb your hair back on a ponytail, let your long curls show how luxurious it looks the way you carry. If you have straight hair to get this look use a curling wand and setting spray. 
Brushed Out Curls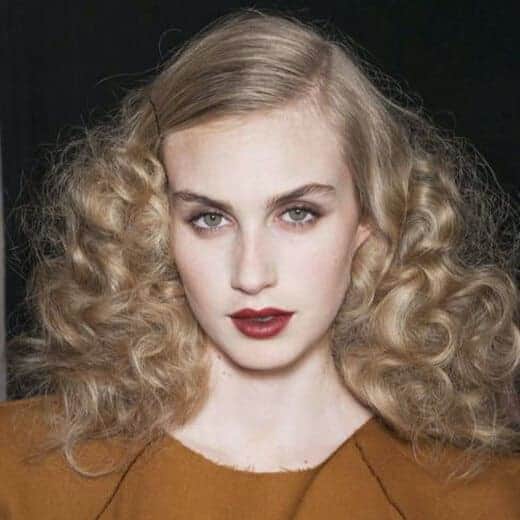 To the women who want to look simple and just yourself on this big day. Go for brushed out curls to show your natural curls. Wash your hair, dry it and let them loose for a simple wedding hairstyle. You can use a hair mask to get extra shine.
Accessorized Waves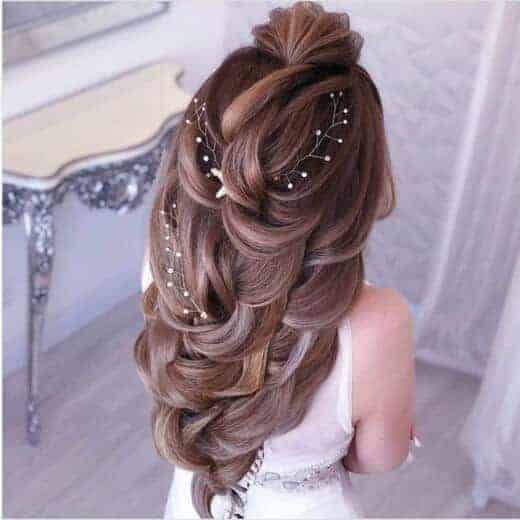 Weddings without hair accessories are quite boring and look dull. If you want to get a wavy effect for your wedding try out different types of sparkling accessories like fashion hair pins, crowns, glitter headband, or tiara. A little touch of accessories on your hair will completely change the way you look at your wedding. You will look beautiful and outstanding.
Crown Braid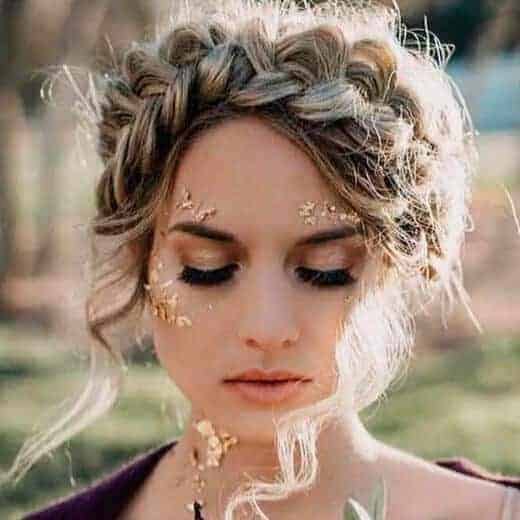 Crown braids are famous for birthdays, proms, weddings or special family events. To get this romantic look make two ponytail braids and wrap them around your hair making a crown shape. Use bobby pins and a setting spray to complete the look.
Pixie Curls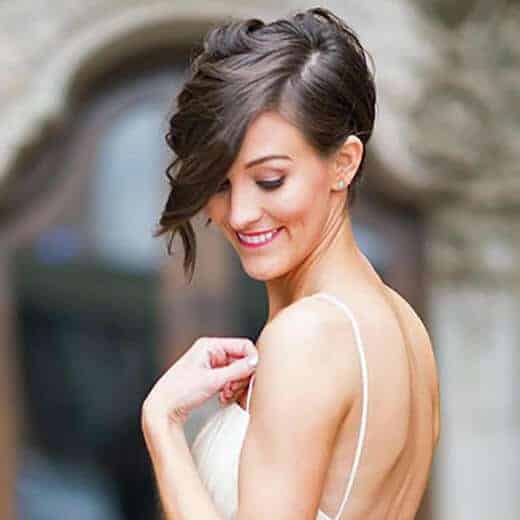 This wedding hair idea is for short length hair girls. Looks like short hair girls have fewer options when it comes to hairstyle. But don't worry you can rock your wedding with your pixie with a touch of curls and the right hair products. These pixie curls will look cool and beautiful on your wedding day.
Classic Glamour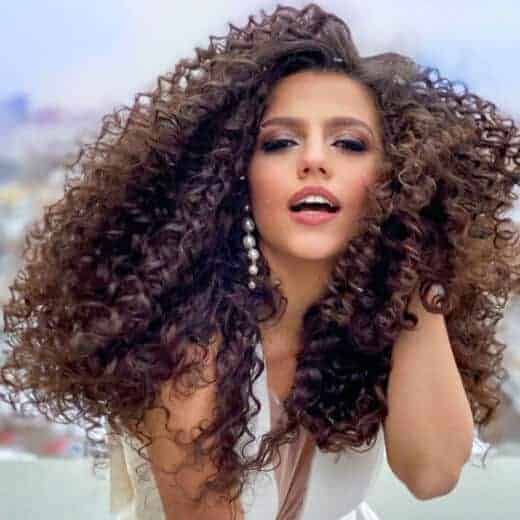 If you want a traditional bridal look, try this classic glamour look. This middle parted wavy curls which will give you a soft and feminine on your wedding day. You can pull off this look by a pearly hair pin.
Long Loose Curls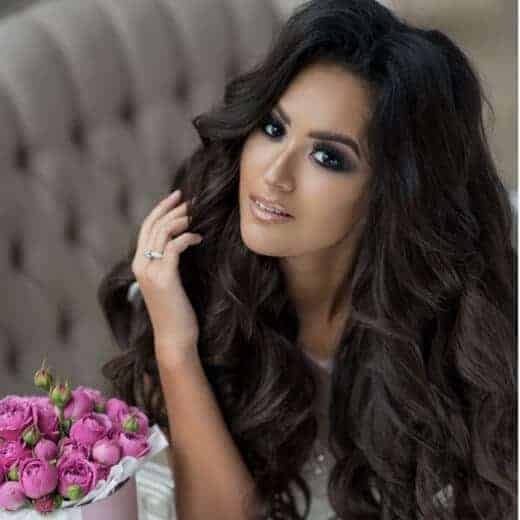 If you have long length hair there are a lot of options when it comes to weddings. Don't get confused and waste your time going through a lot of hairstyles. You know your hair better than anyone else. So, just leave your locks loose to get a princessy vibe on your wedding. 
Curly Half Up Do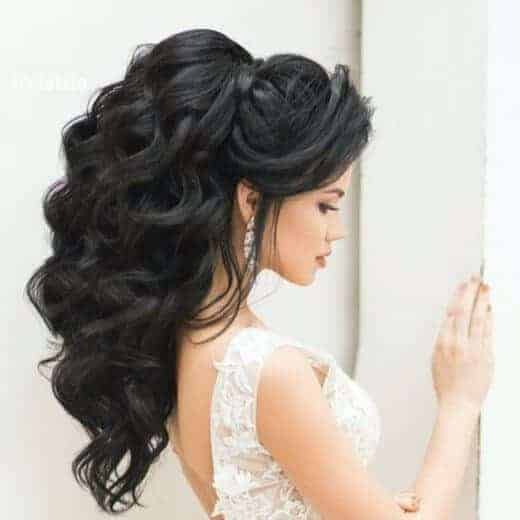 If you want to do your hair at home on your wedding, you can easily do this half updo. To get this look you need bobby pins and setting spray to hold your hair. Comb your curls taking your hair from the side of your eye from both sides make a fancy knot and pin it with a bobby pin.
Circular Twist With Your Curls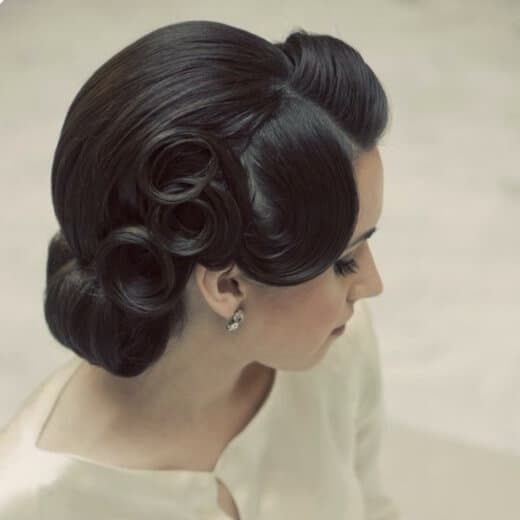 If you want to try out this hairstyle on your wedding. It will give you the soft feminine look with the circular twist and loose curls. To get this look hair is half tied making a puff on your head giving volume, half tied with a circular twist to the back of your hair, and lose curls to the remaining hair to keep it flowing. You can style with a tiara or fresh flowers to enhance this hairstyle.
Floral Curls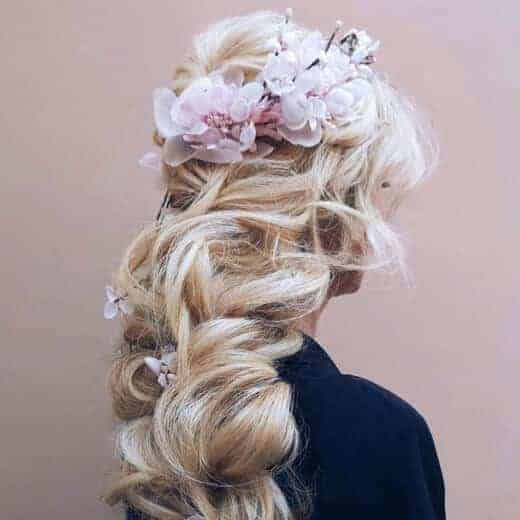 Floral curls are the most famous when it comes to weddings. Whether you want a messy bun, high up ponytails or loose curls flowers always add a fresh and colorful vibe to the hair. In addition, try to pick flowers according to the theme of the wedding to go with the flow.
Fishtail Curly Braid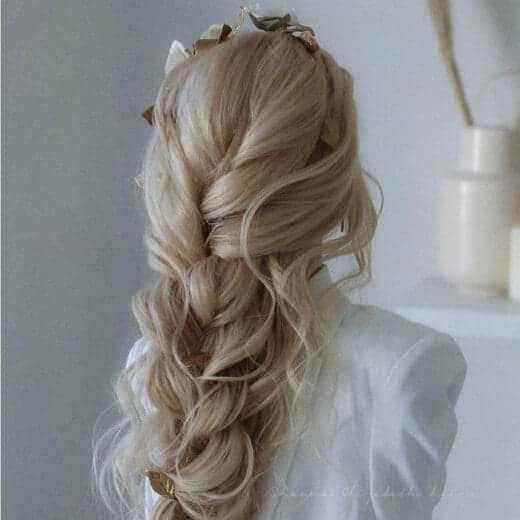 Every bride should try this fishtail braid with a touch of curl on your wedding. It is a suitable hairstyle for all sorts of occasions. To create this look you just need to curl your front section of hair leaving a messy braid at the back.  You can style with natural flowers from tip to bottom.